Sometimes they are your best friend, and sometimes your worst enemy. A cousin is someone you share a special bond with. You turn to them from time to time to take their advice and spill your pretty little secrets. If you think an ordinary 'Happy Birthday' text is enough you are in some serious trouble. Give them credit for being your confidant because they are literally your brother or sister from another mother. Make their day memorable by giving them an extra special gift this year with these amazing Birthday Wishes for a Special Cousin Brother or Sister. Here are some more craft ideas for kids! Gifting, after all, takes your relationship to another level.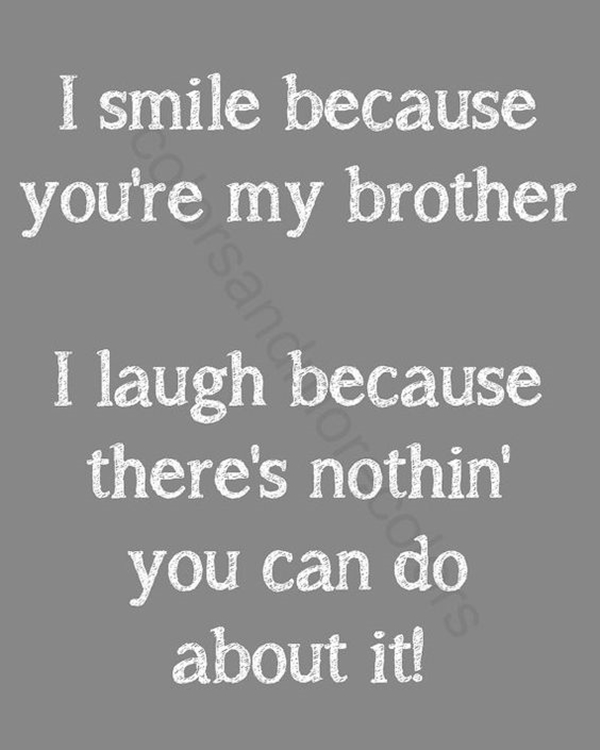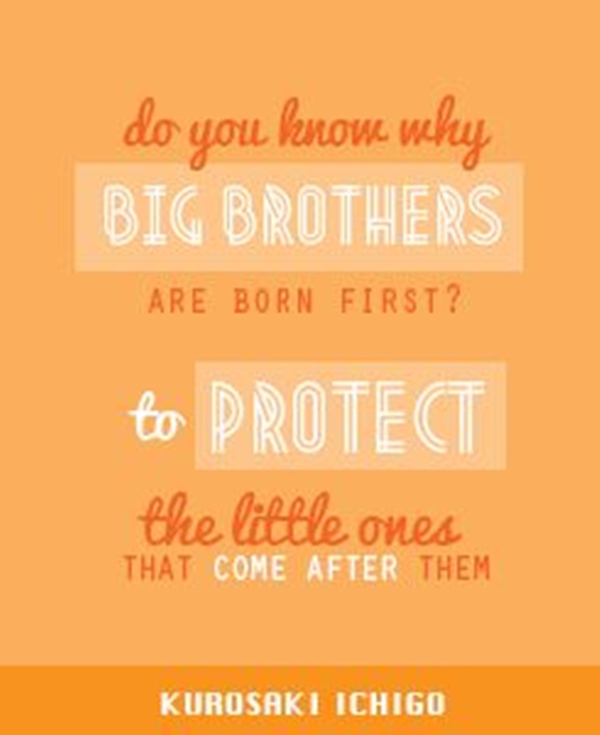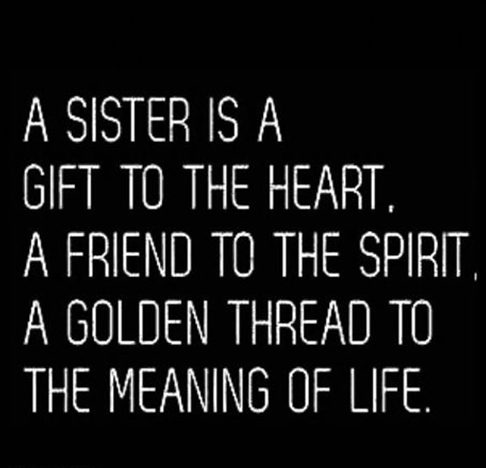 Laughter is indeed the best medicine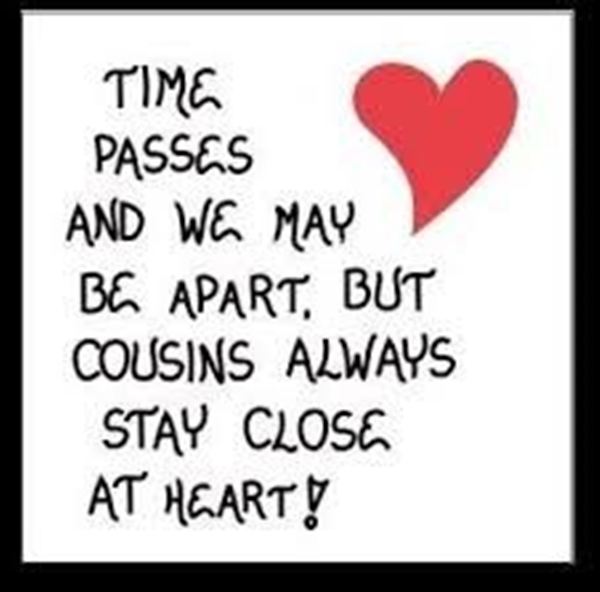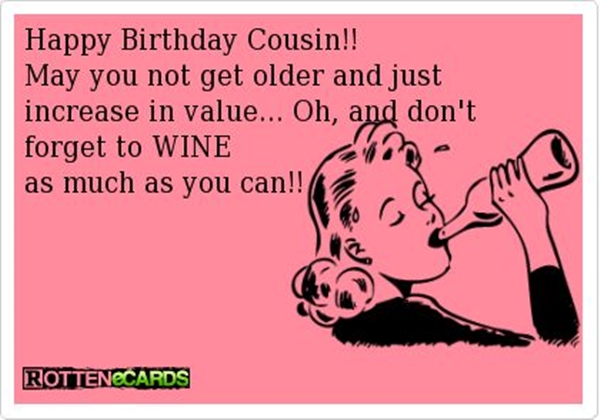 Let them start their day with a big fat smile on their face by gifting them a collage of all the pictures you've photobombed. You can also make a handmade joke book sharing the funny moments you two have shared together. Pick a funny looking photo of your cousin and put it behind an expensive looking frame with a personalized message printed on it.
Dear cousin, I wish you a very happy birthday. You are good looking, smart, adorable, witty, and fun. I have learned so much from you. How to lie with so much confidence is one of them.
How about making few things from the scratch…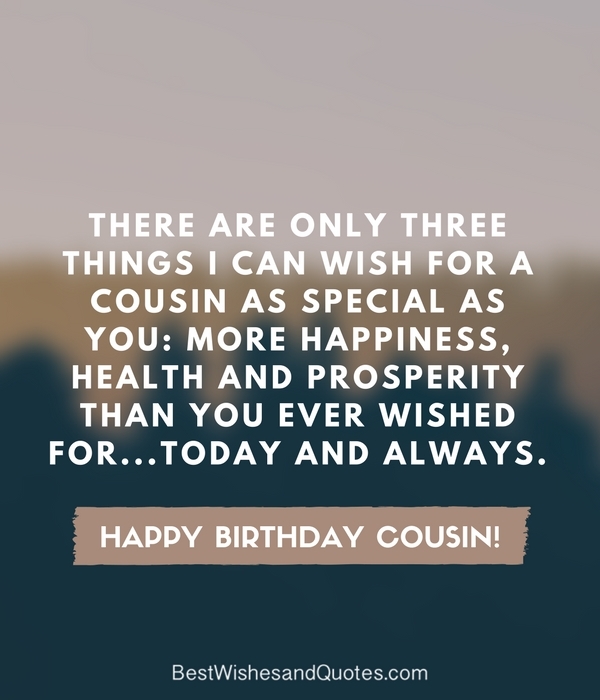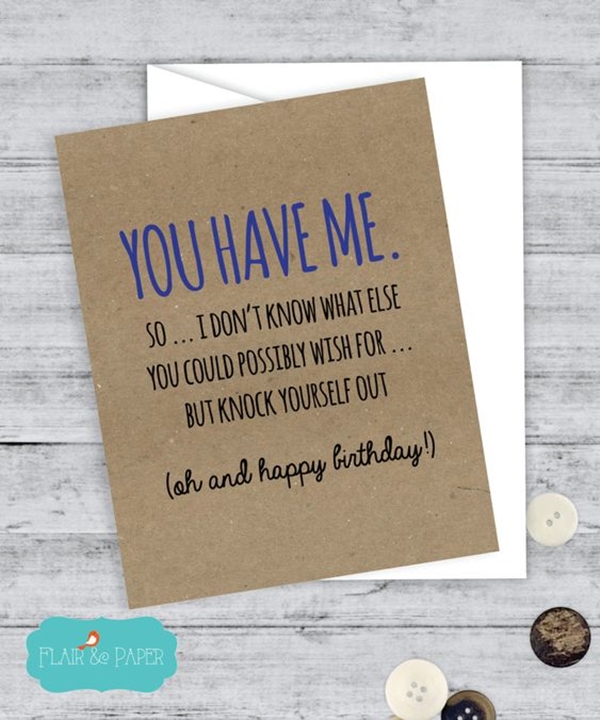 If you love it then say it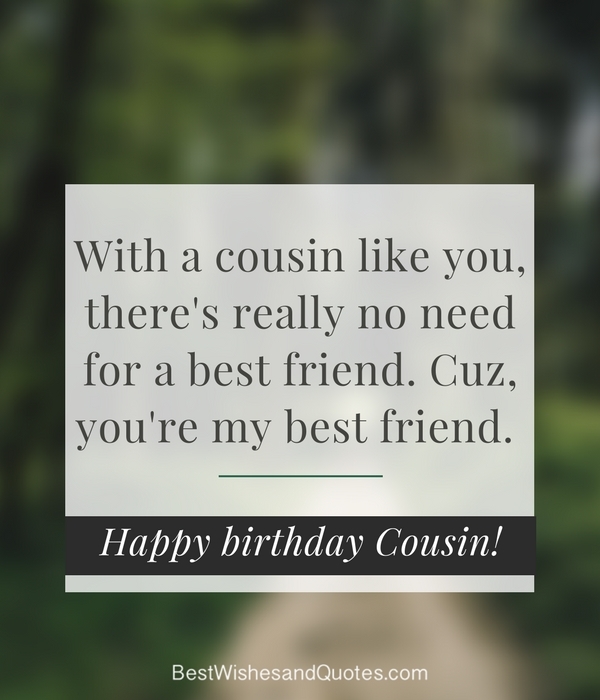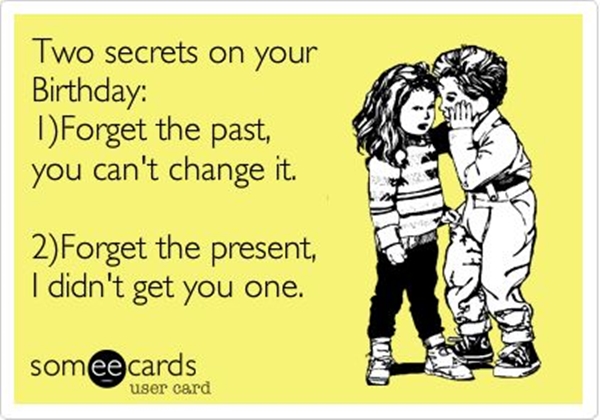 If you finish each other's sentences and share a soulful connection, then don't hesitate to say it. Make a list of all the items they love to eat and prepare a gift basket for them containing all their favorite chocolates, snacks, chips, sour candies, gummy bears, coffee, and chocolate chip cookies they drool over. Hide a message card inside the basket containing a heartfelt message for your cousin and let them know you care.
Destiny wanted us to be cousins, but we became more than that. We became best friends. It doesn't matter if we see each other after a month or year, our bond is going to be unbreakable. On your birthday I just want to say that I'm thankful to have you in my life. Let's meet and create some unforgettable memories again.
Want some Christmas craft card ideas?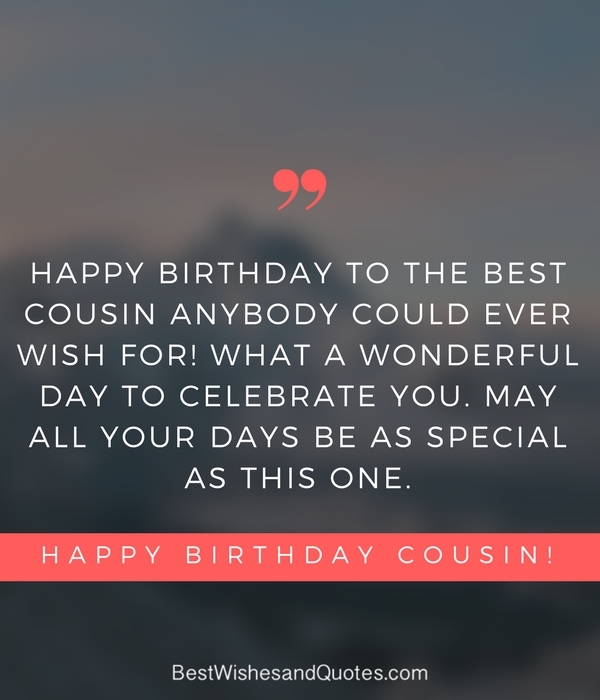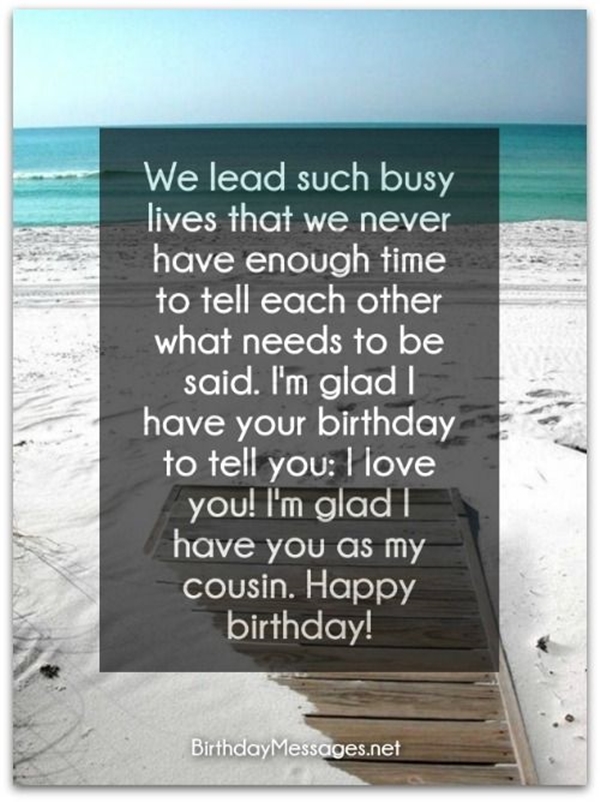 The dramatic touch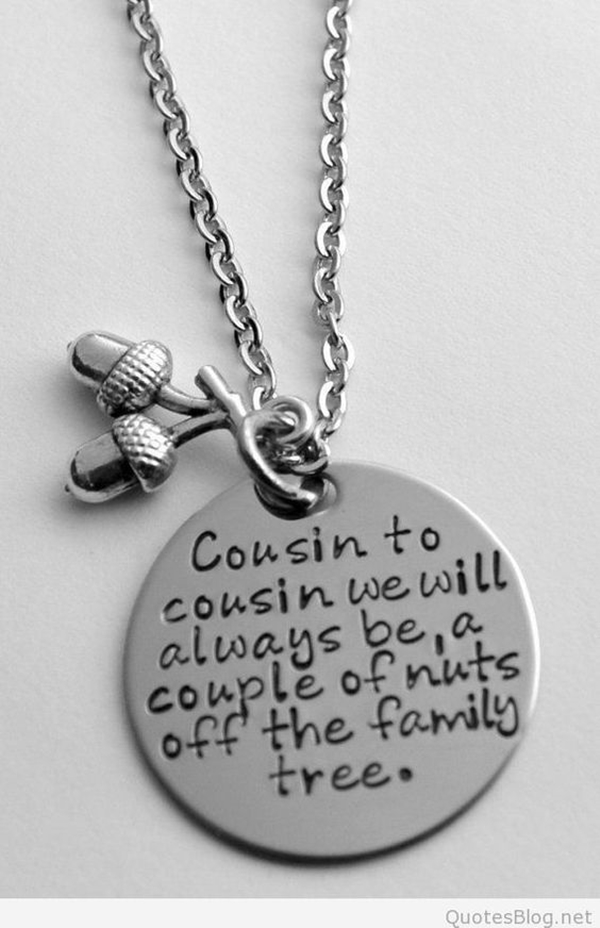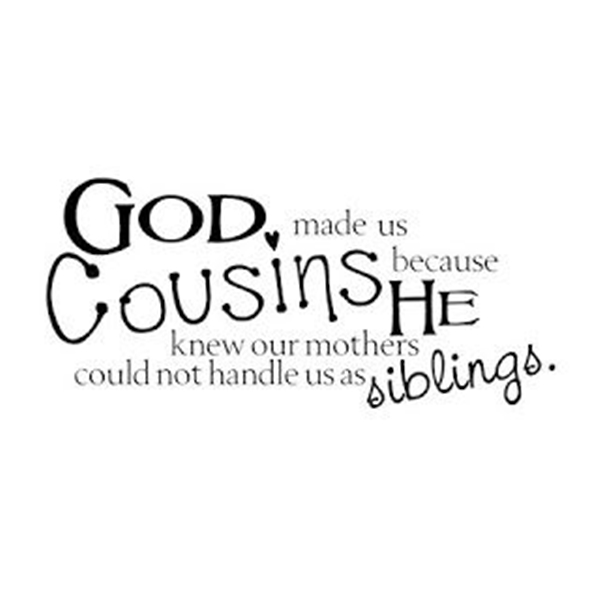 A little bit drama is acceptable every now and then. If you can't resist the touch of drama, this option is for you. Prepare a slideshow for your cousin containing some of the best days you had. Gift them a book of poetry they love or a T-shirt with a printed quote from their favorite show or movie they never stop talking about. End the day by giving them a handwritten letter containing your personal thoughts and ideas. Relive the old moments you two shared as a family. Talk about all the terrible family trips or the awkward family dinners. It's the perfect way to share inside jokes that only you two can understand. You could even gift a scrapbook.
My dear cousin, you grow more beautiful as the time fades. I can never forget all those late night calls where we learned so much about each other. I promise I'll always keep your secrets safe if you promise to keep mine. Leaving on a dramatic note, I wish you all the happiness in the world. I hope your every day is a happy day.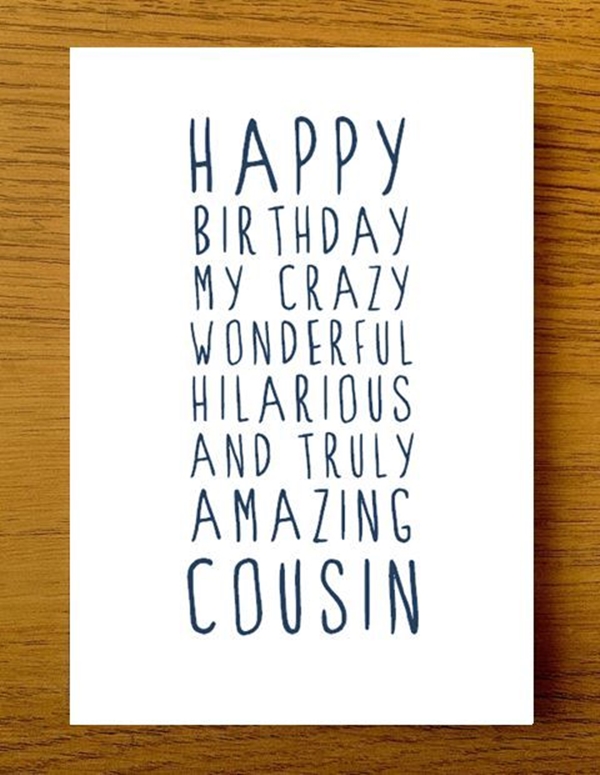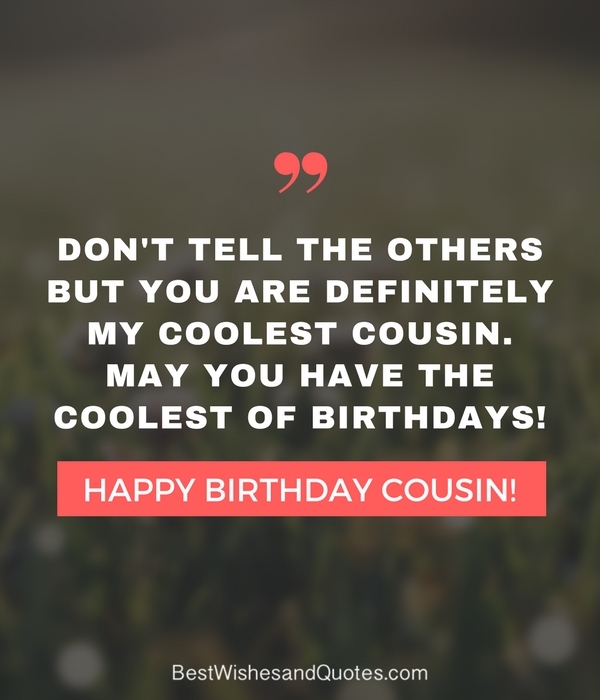 Say it with sarcasm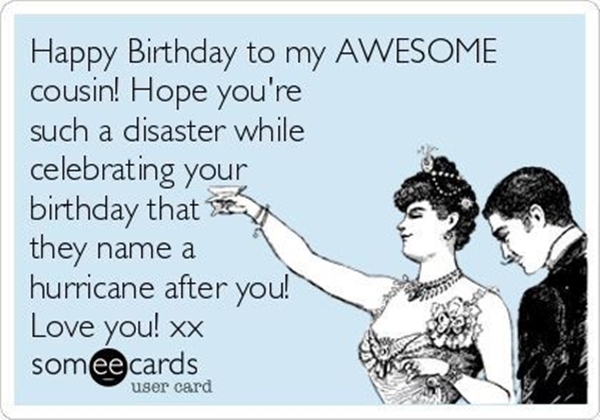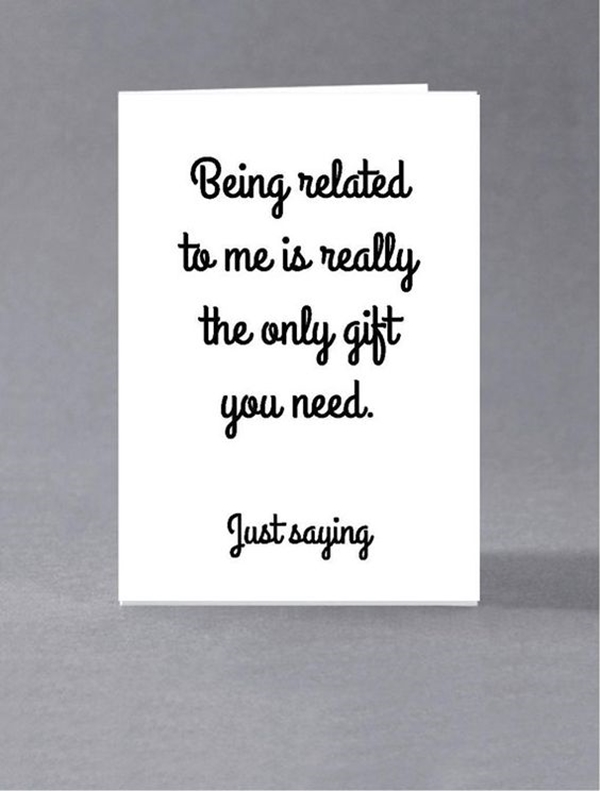 When everything fails sarcasm wins. People use the opportunity to give their blessing to their family. You can do the same, give your blessing in disguise by using sarcasm. It's the weapon that'll defeat your enemy and win the heart of your loved ones. This year ty to be a little different. Give them twenty unique presents if they are turning twenty. Each item associated with their likes and dislikes. Yes, dislikes. Along with many items they'd love, hide a little present you know they are not going to like. Like, gift them a music CD of a singer they think is overrated. It'll make them go crazy but they're going to remember it for sure.
Get quirky and send a sarcastic message to your cousin because love has no language. 
Wow! I can't believe it's your birthday today. Well, to be honest, I can't believe the fact I remembered your birthday and wished you even more. Looks like you have finally made it to the list of 'people I care'. Just kidding. No, I'm not.
You have gifts now, but who will wrap it?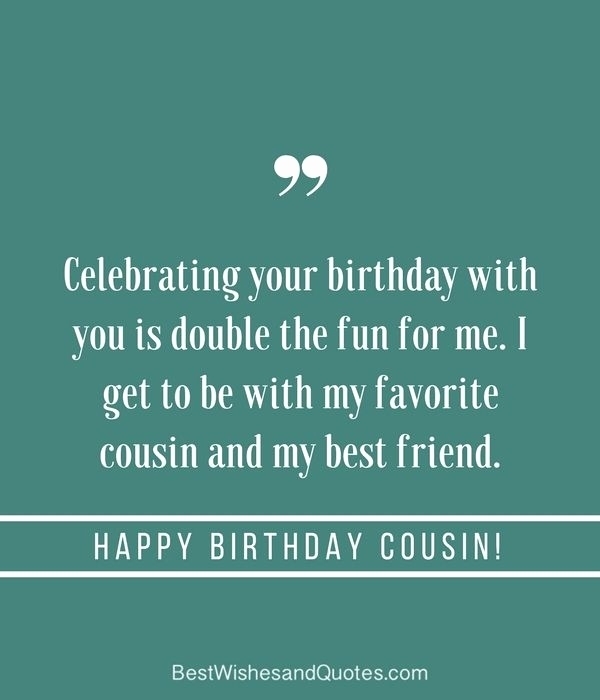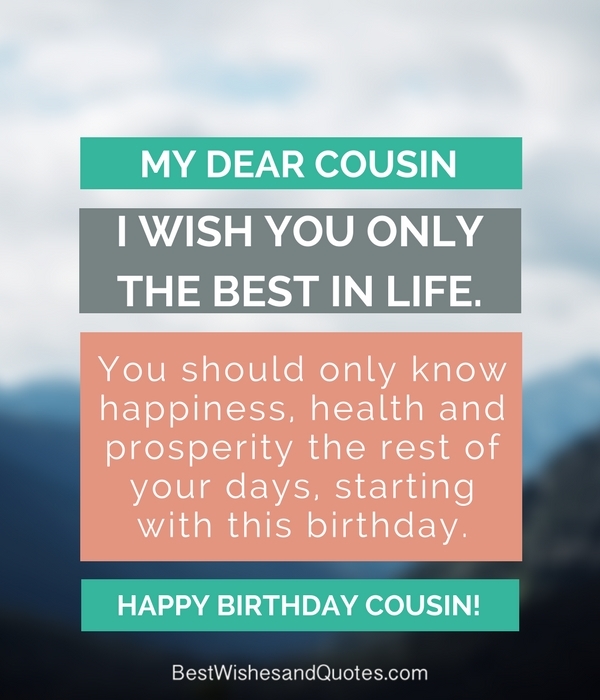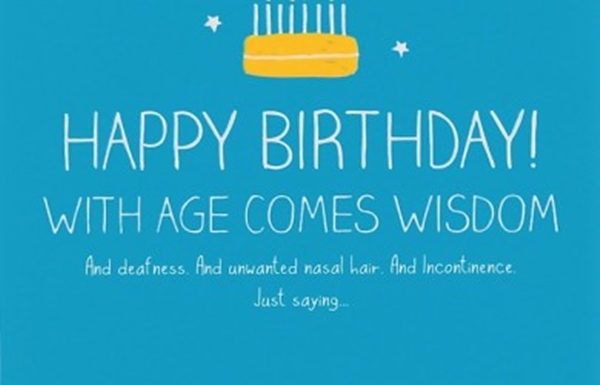 Birthday wishes coming from family and friends are always special. Be different and stand out from the rest by choosing a fun and unique way to say what's in your heart. Never forget birthdays only come once a year.