Disco parties are all fun and frolic. But can they be thrown at home? Well, contrary to your obvious thought, the answer is 'yes!' But you can't just throw any random party and then call it a disco party. For your party to look and feel that lively, you must undertake the right kind of decoration at the party venue. If, however, you haven't been into party decoration before, you will probably hate the idea of decorating a party space on own. But trust us, decorating your party space with your own hands has many amazing benefits; and one of the most obvious benefits is getting exactly what you want. So, what makes you wait? check out these Examples of Disco Theme Party Decorations, and make your party space ooze out the right disco party feel-
Examples of Disco Theme Party Decorations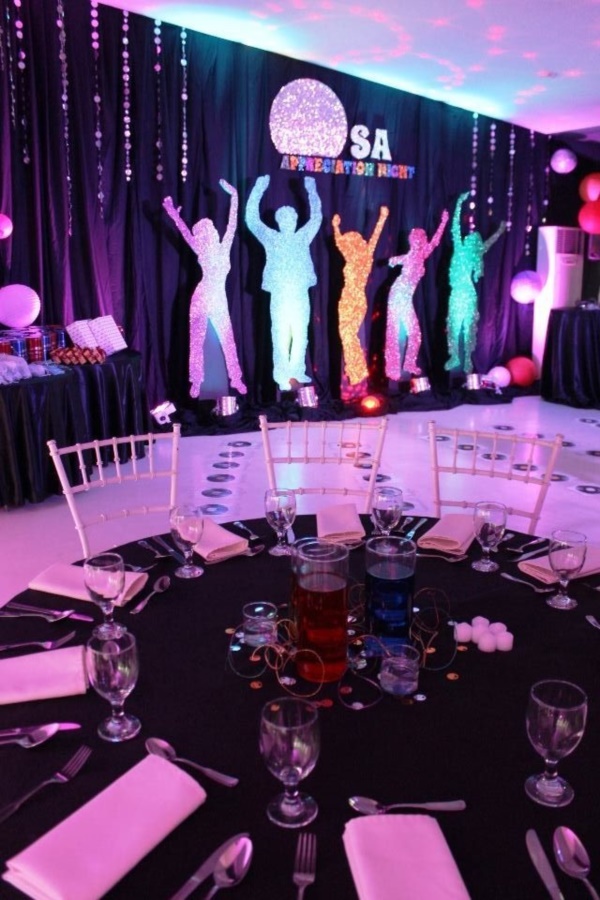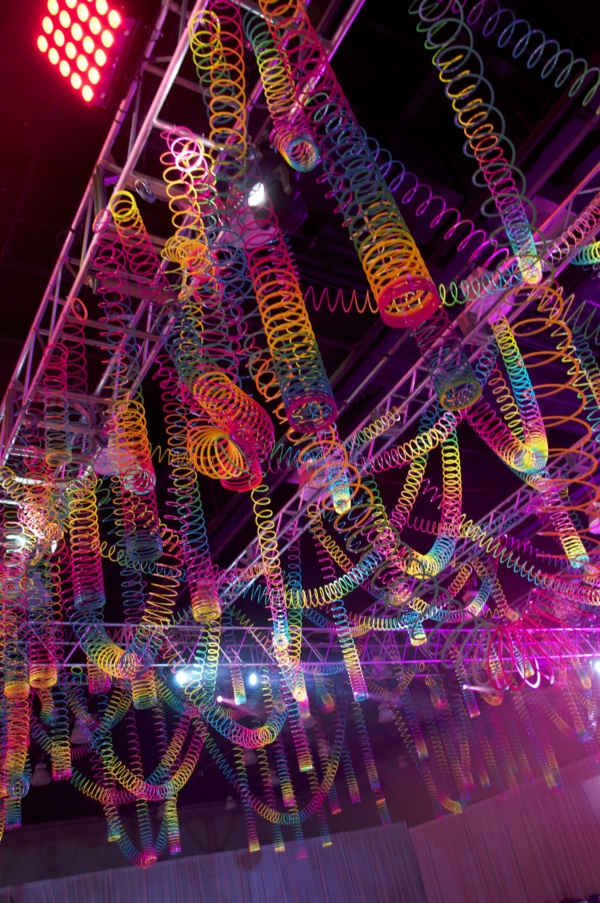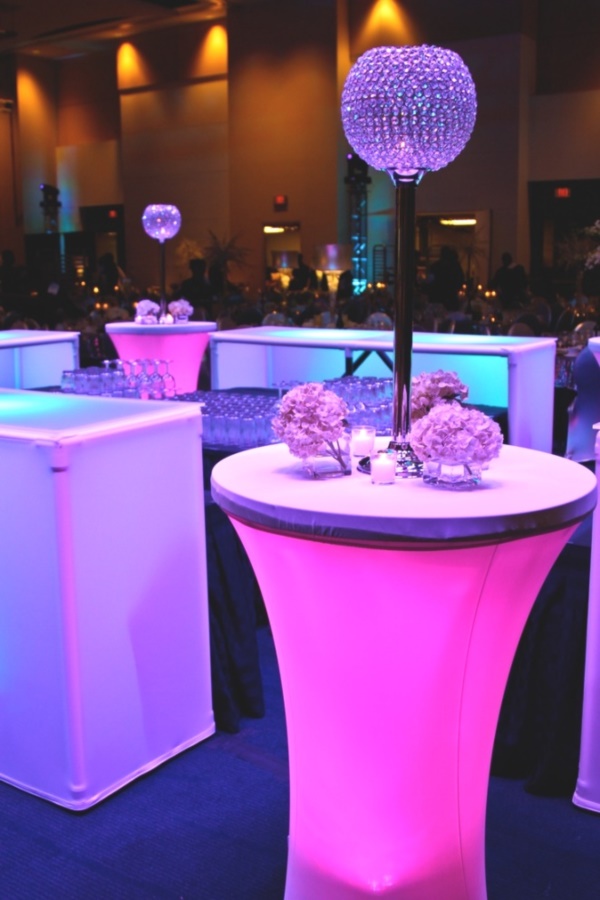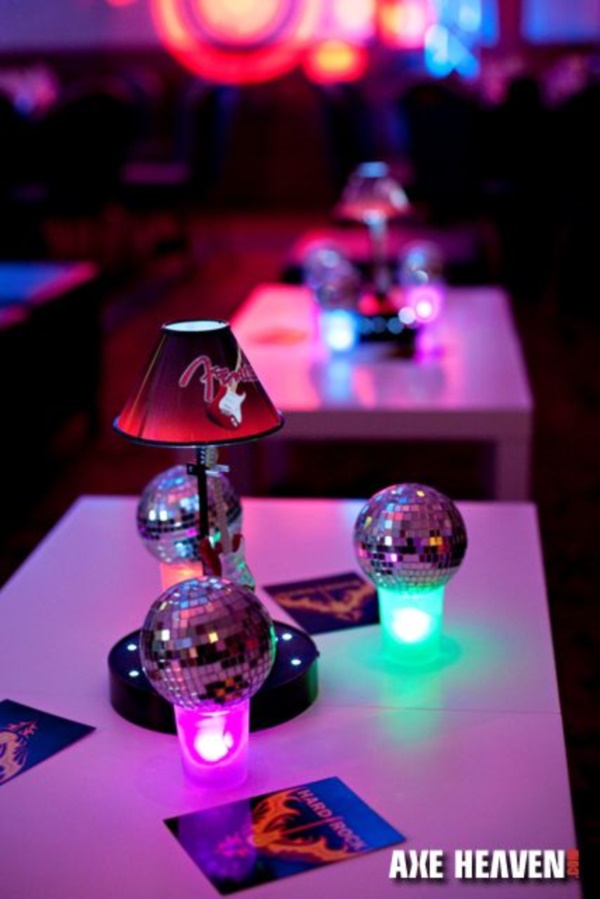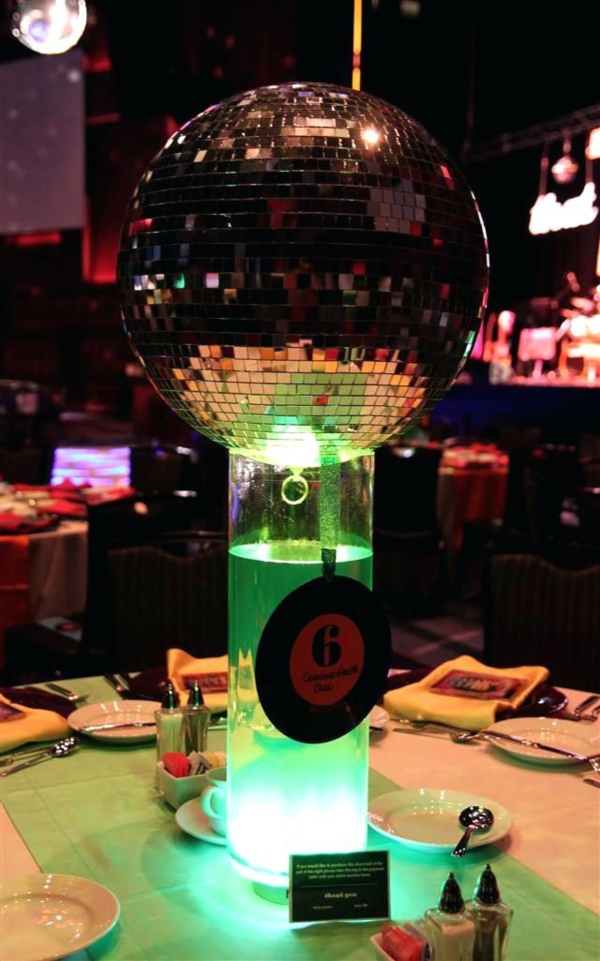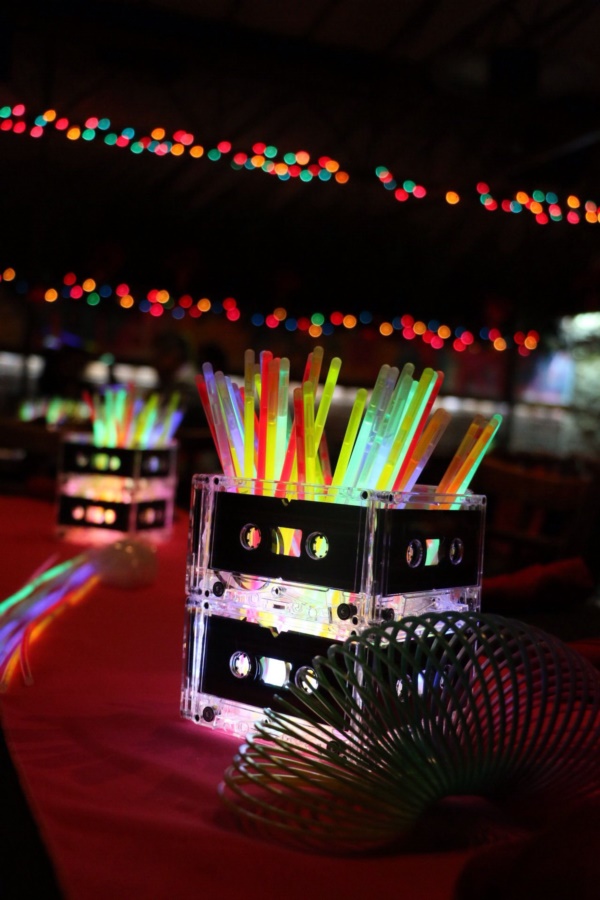 Flash Lights Overhead
There are numerous Examples of Disco Theme Party Decorations, but nothing could seem complete without a lot of flashlights overhead. For that blingy disco feel, you need as much lighting as is possible. Remember, discos are all about light. The more the better!
Blingy Foil Curtains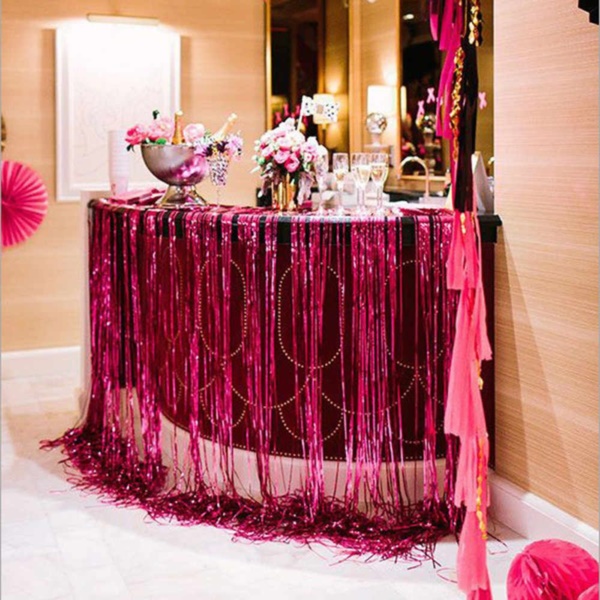 Examples of Disco Theme Party Decorations also include foil curtains. The best way to use one is to hang it on the backdrop wall- immediately behind the main dais. So, what happens when you do this is that you get a centre of attention for your party. As soon as people enter the party venue, they catch sight of a blingy wall, which is definitely fun.
Make Use Of Old Vinyl Records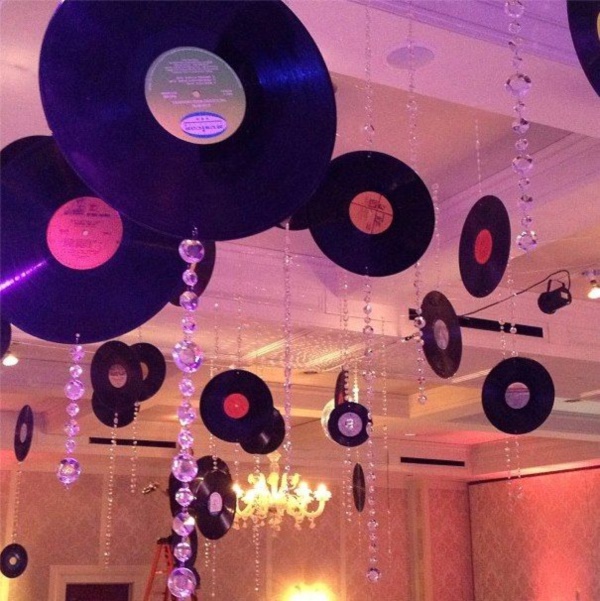 If you want to add oodles of 70s charm to your party décor, then make use of vinyl records. If you have plenty of them, just hang them from the roof or the walls. In case you have a few, make sure you place them in such a way that they remain visible to all your guests.
Decorate With Disco Mirror Balls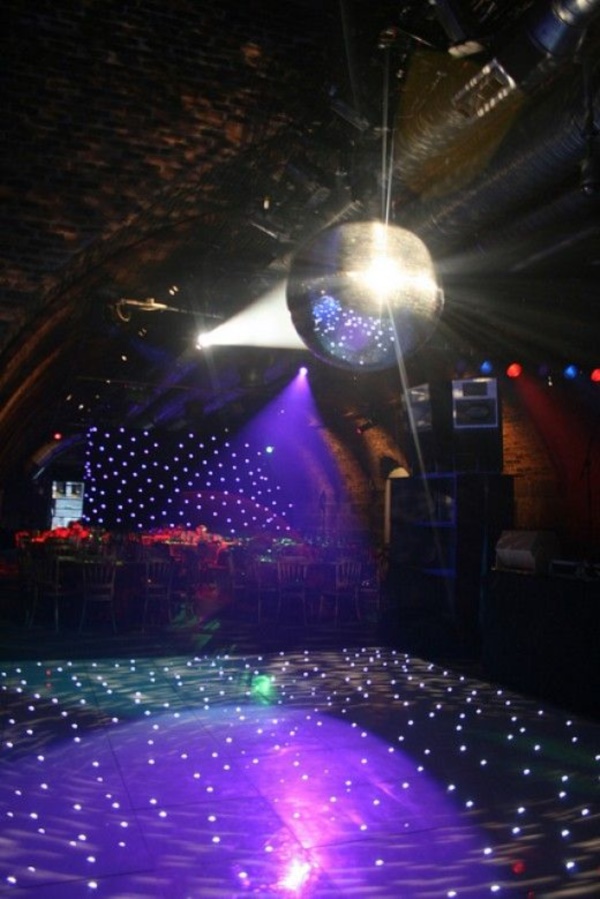 Now, there is no denying the fact that mirror balls are synonymous to disco parties. They both go hand in hand. In fact, your disco party décor can't be complete without a few mirror balls placed here and there. Get different sizes for different areas of the party venue, and you will feel elated to have done the decoration beautifully.
Disco Ball Themed Balloons
If you don't have mirror balls at hand, you can also go for disco ball themed balloons. These balloons basically look like mirror balls and serve the same purpose which mirror balls do. Get as many as you want and decorate your party venue in a fun-filled way.
Neon Lighting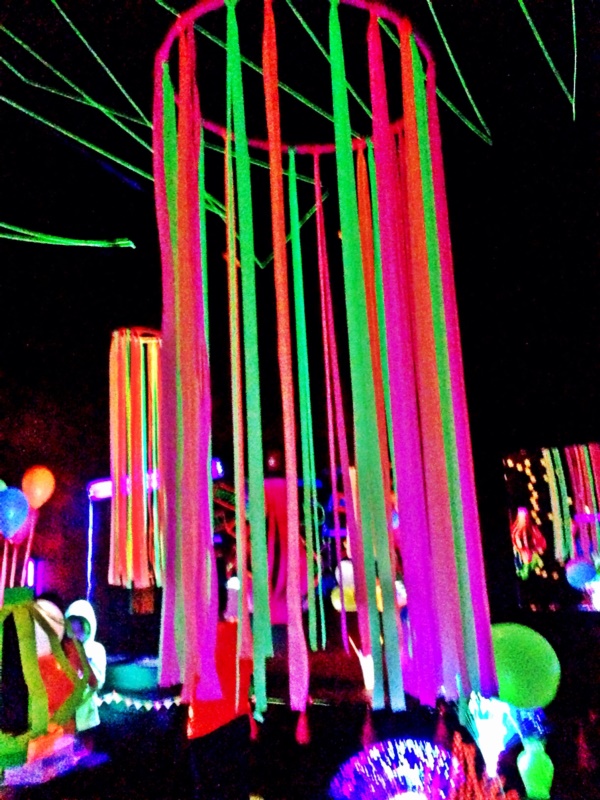 When it comes to a disco party decoration, nothing can beat the charm of neon lighting. Find creative ways to use it and you will see outstanding results.
If you're all crafty, you might get the urge to make something handmade on all special occasion.
Foil Table Skirts For The Party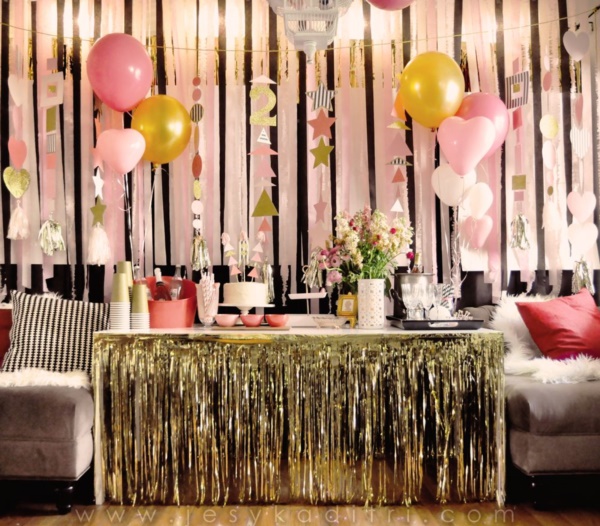 No party is complete without food. But just because the dining area is generally not attached with the seating area, people neglect its decoration. But refrain from doing so, if you want your party venue to be a subject of envy for your guests. Make the dining area ooze out the disco feel, without really spending a lot of money. All you need is to use foil table skirts for your dining tables and you are done!
Disco Dancers' Silhouette Cut-Outs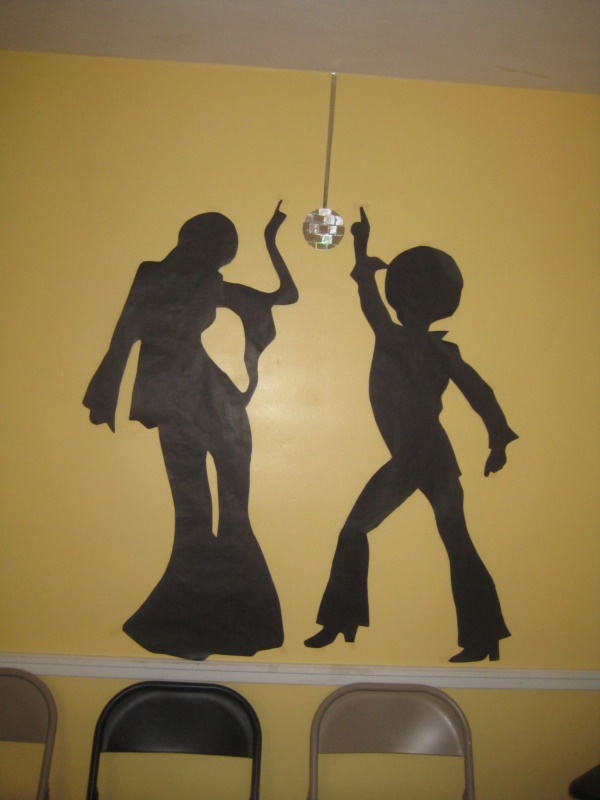 This decoration is for the entry way or your dais. All you need is a cut-out of a disco dancer silhouette and you will help your entryway radiate the right disco feel. You can also go for couple cut-outs.Also have a look on most intelligent mosaic art and work.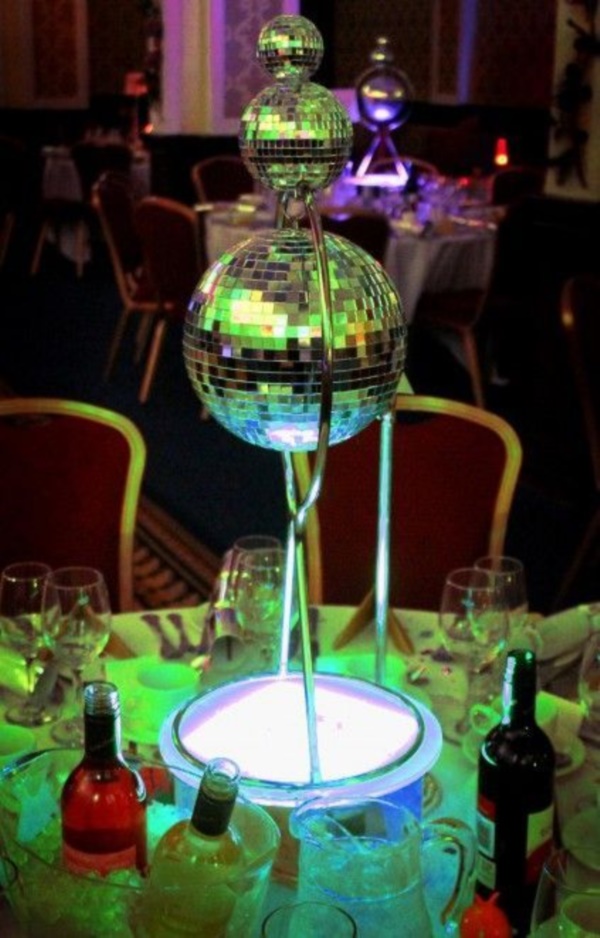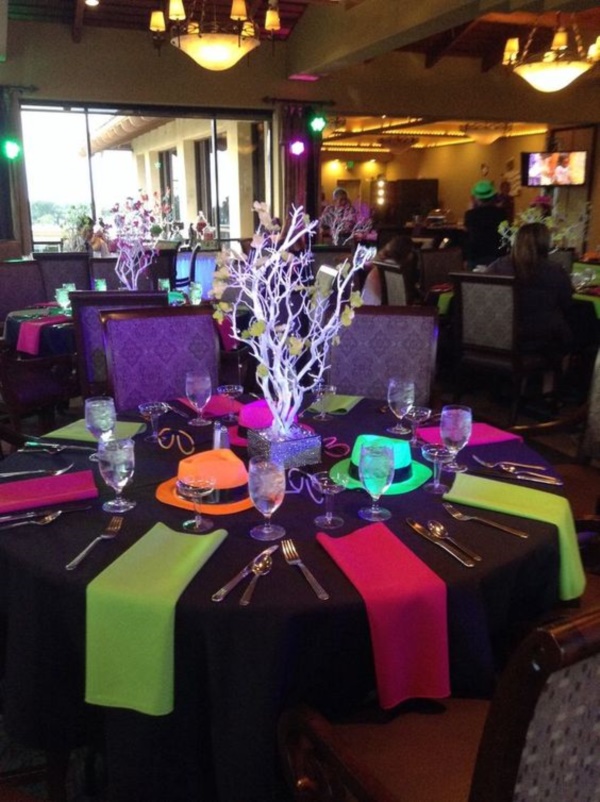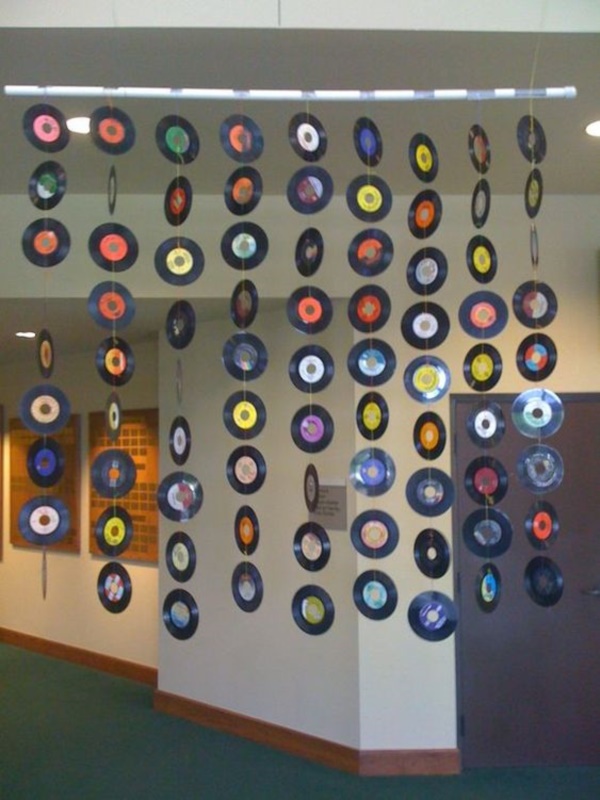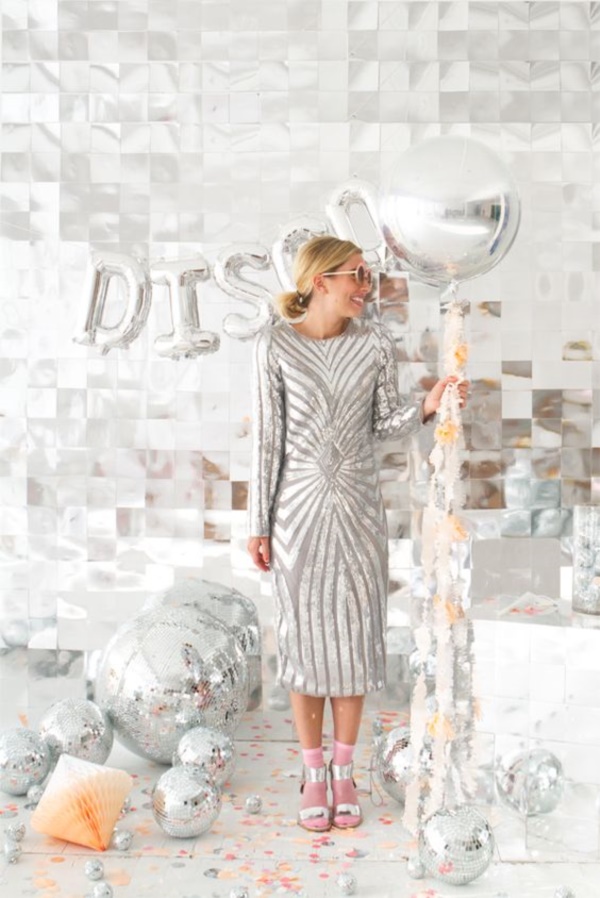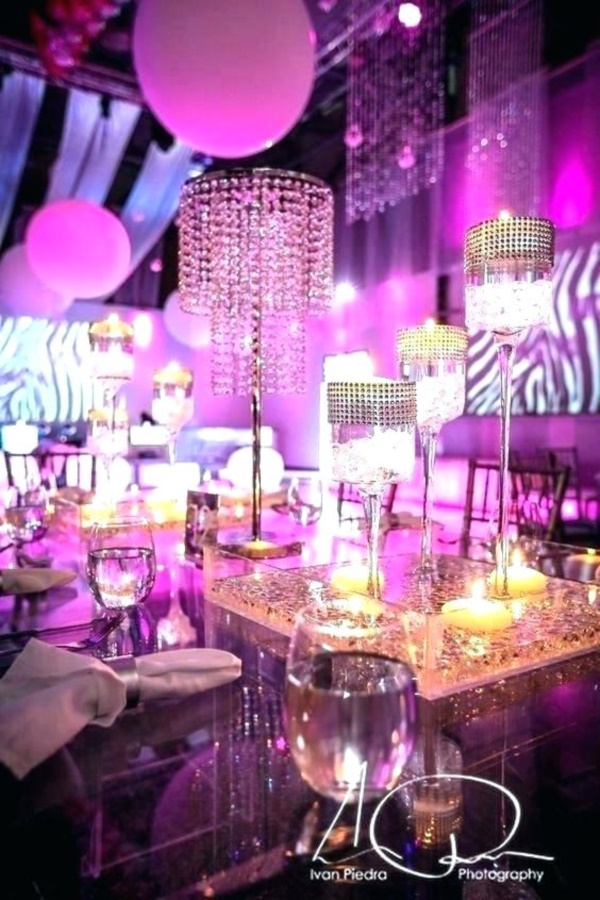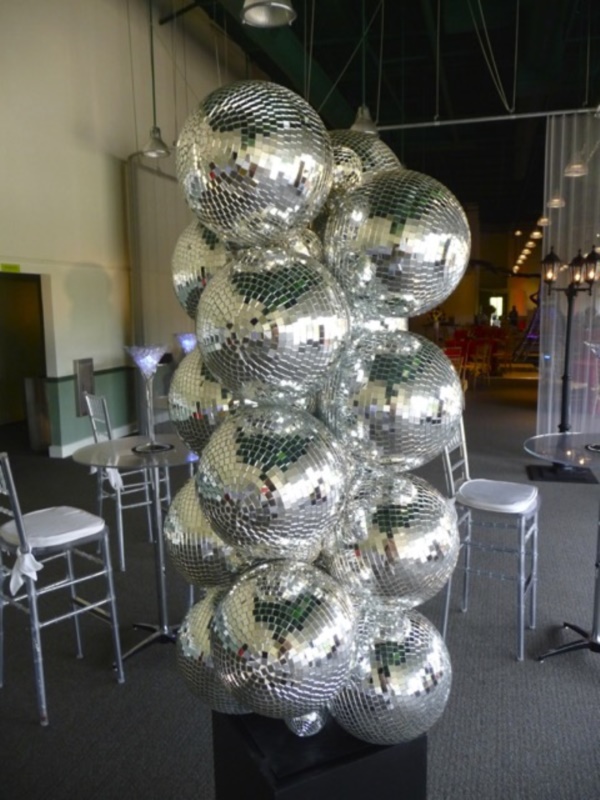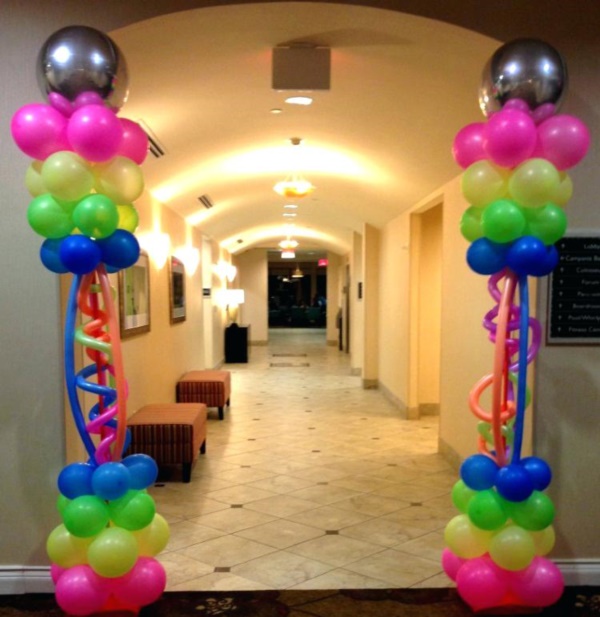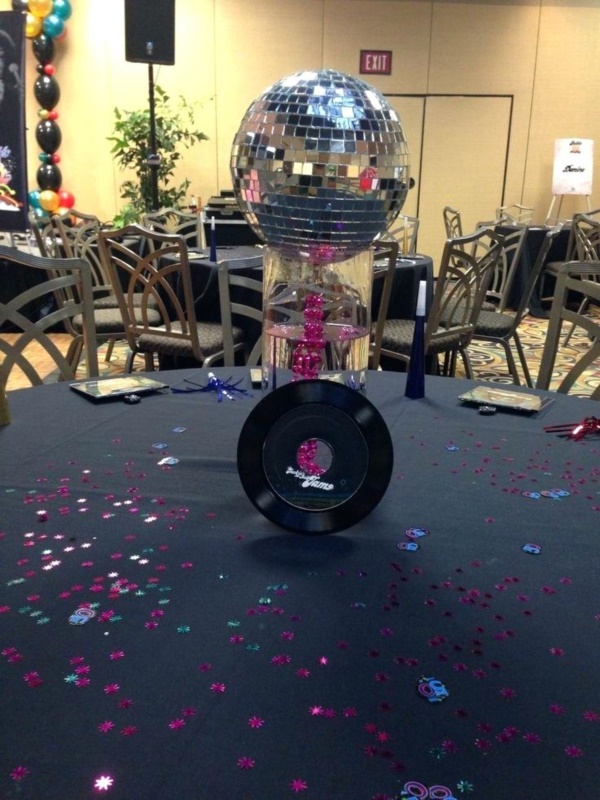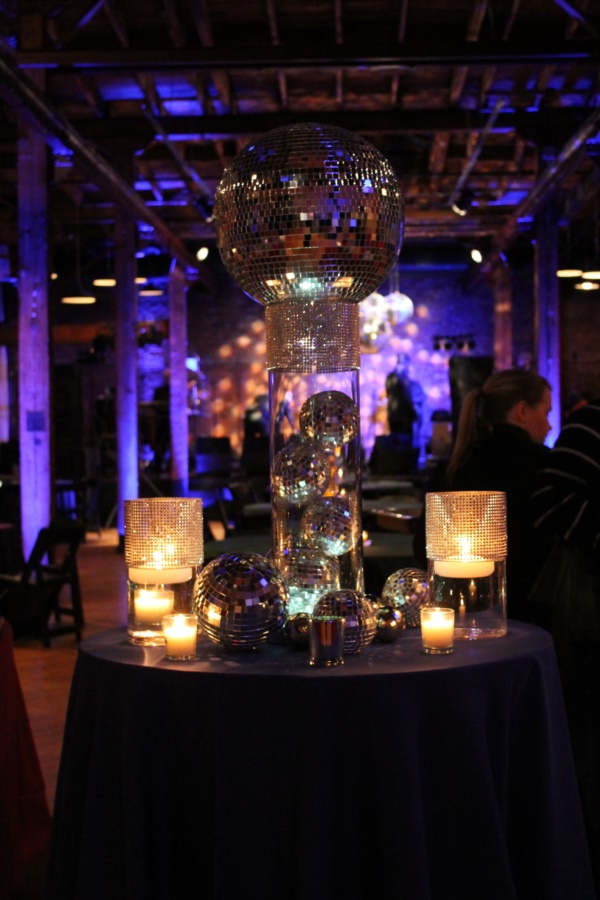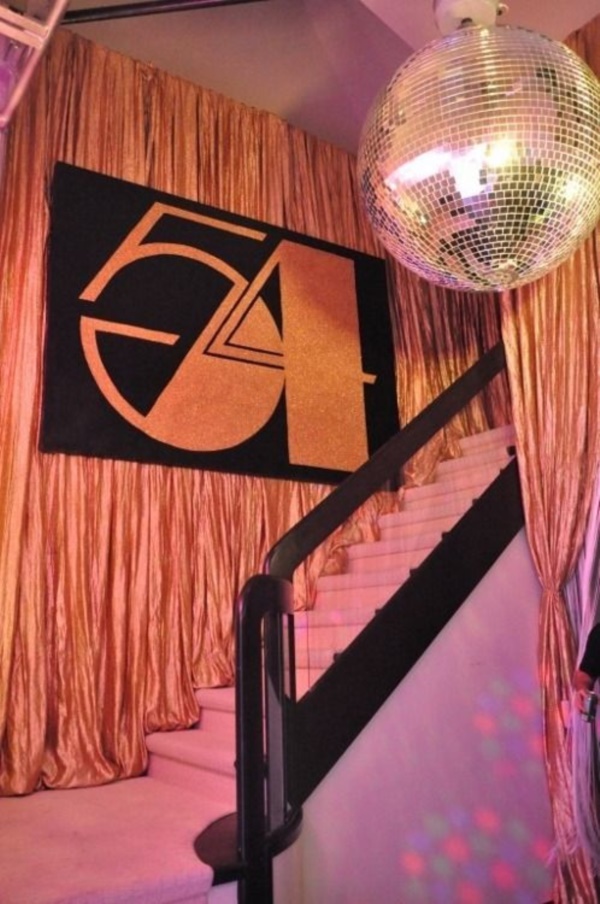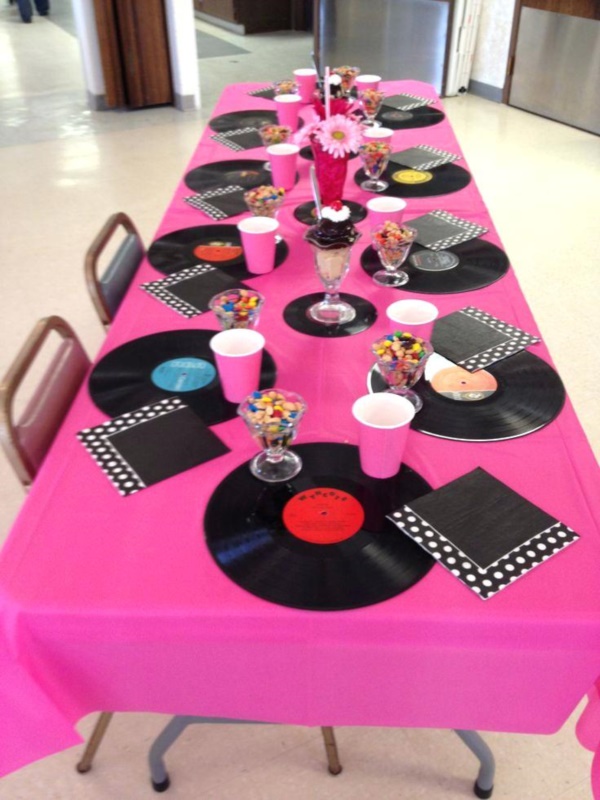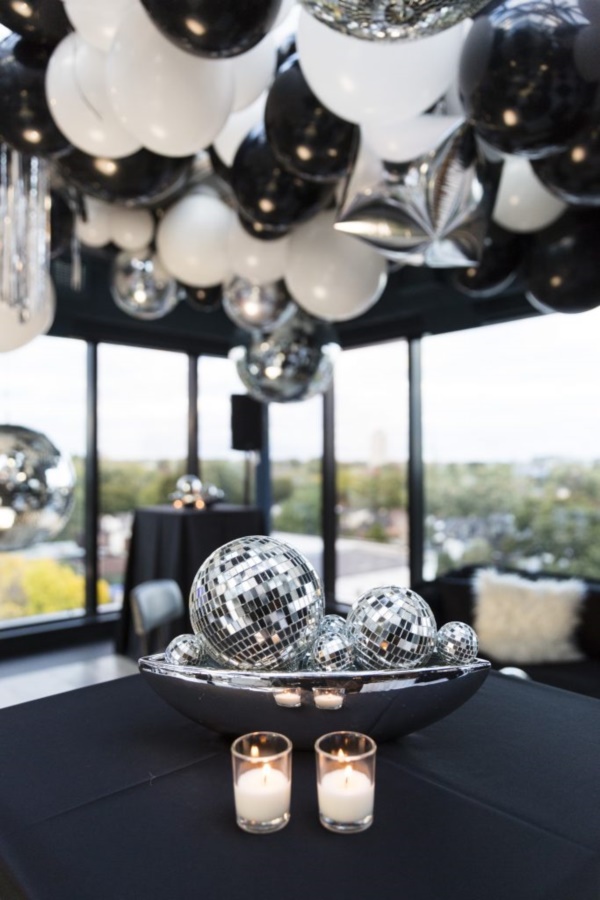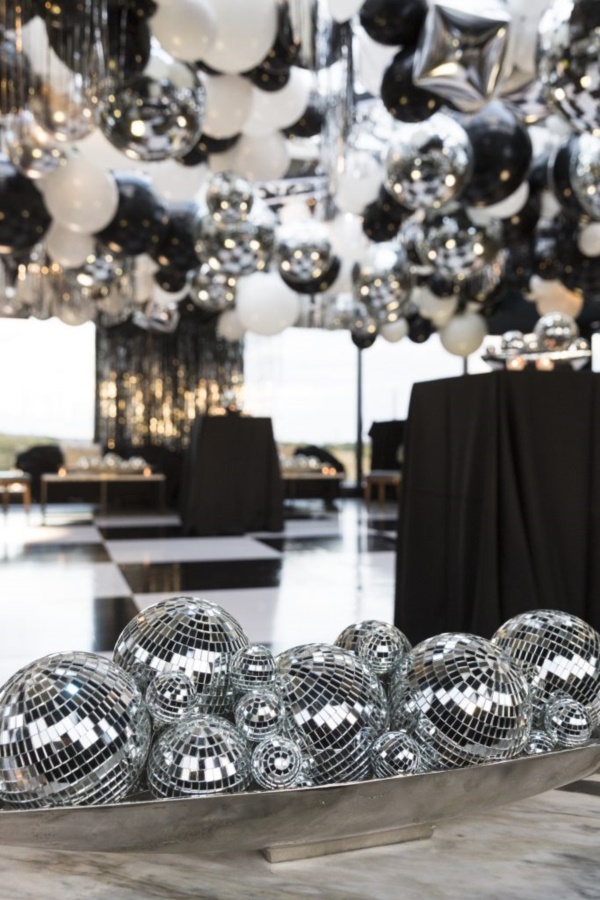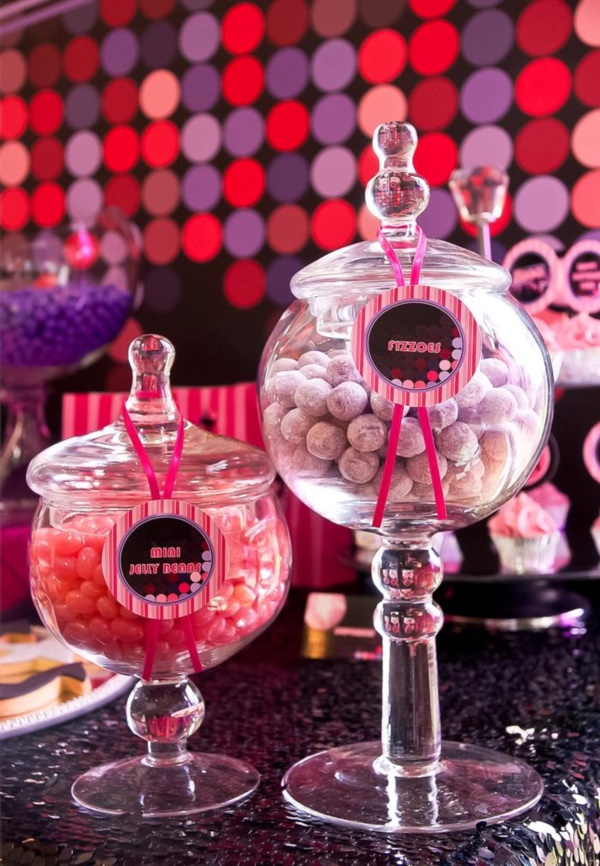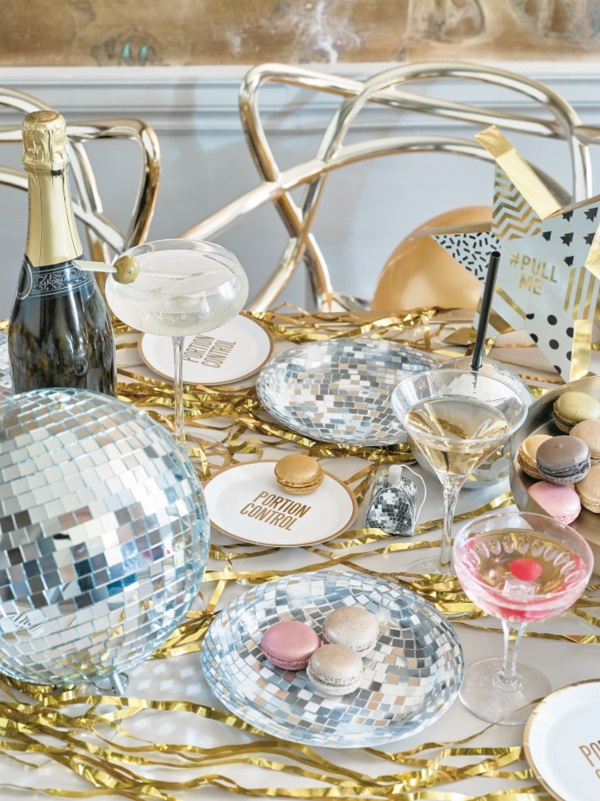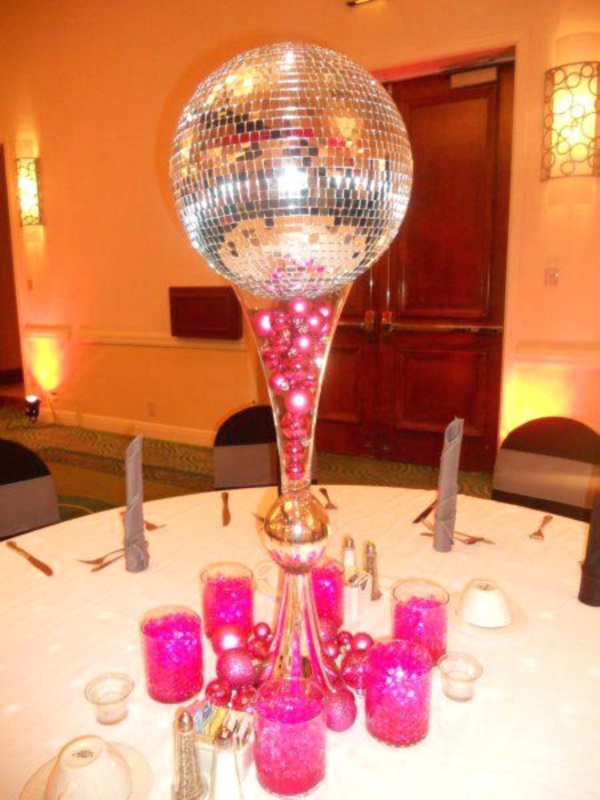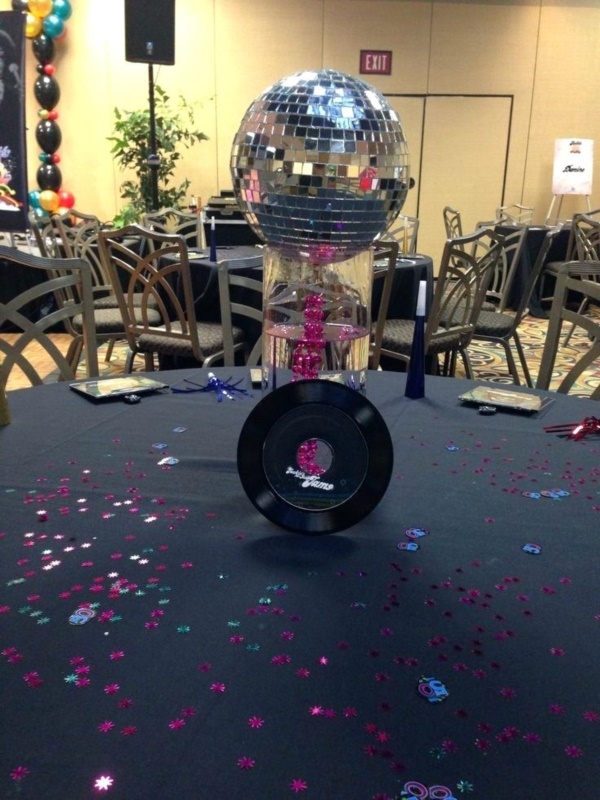 The above Examples of Disco Theme Party Decorations are ideal for any size or shape of a hall. So, it doesn't really matter how big or small your party venue is, you can always try out the above ideas. All you need is to decide on which one you think would suit your case the most, and you are good to go!