Who said neck pieces cannot make a style statement? Are you in awe with the latest trends of neck pieces that are ruling the marker? Are you fond of wearing statement neck pieces or matching them with each outfit you have? If you are, you have come to the right place! We give you some unique necklace designs if you are planning for a new one…
UNIQUE NECKLACE DESIGNS PLANNING NEW ONE
Beads and Feathers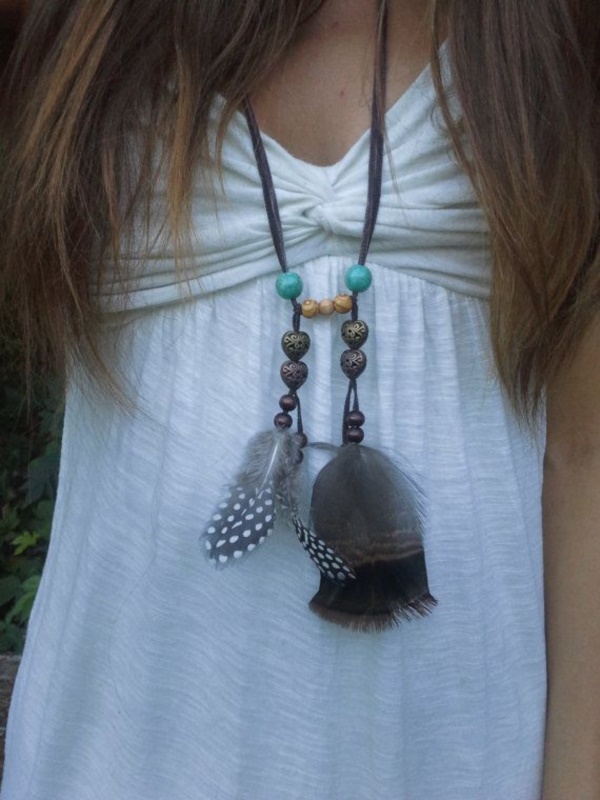 Image Source
For a native American look, use feathers and beads to make a beautiful necklace.
Simplicity never fails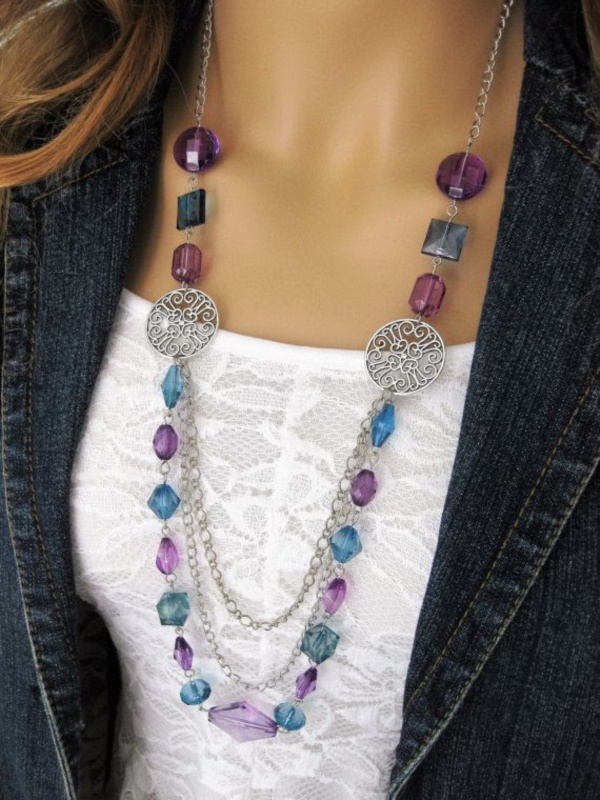 Image Source
Some glass beads of different colors or the same color strung into one strand with a pendant or without one, is a simple neck piece to wear at work.
Chunky Delights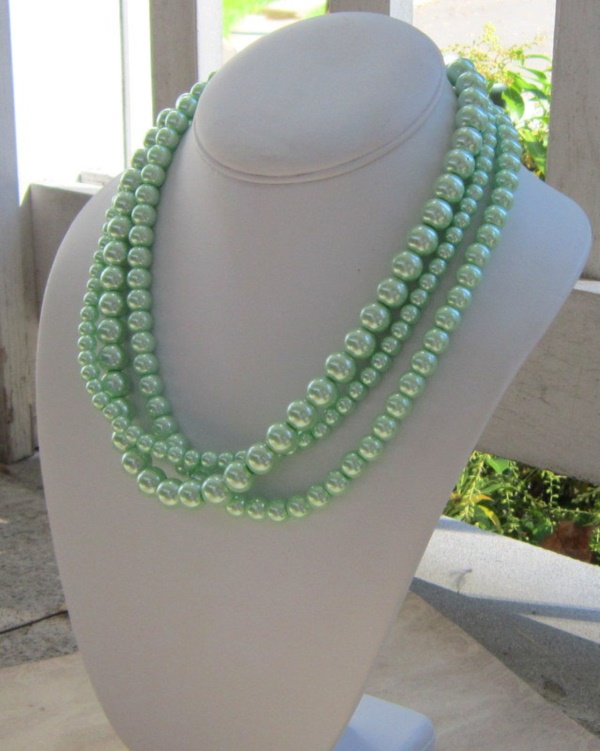 Image Source
For the Bohemian in you, buy as many chunky beads as you can, and then go crazy stringing them into a neck piece that everyone will love.
Multiple Strands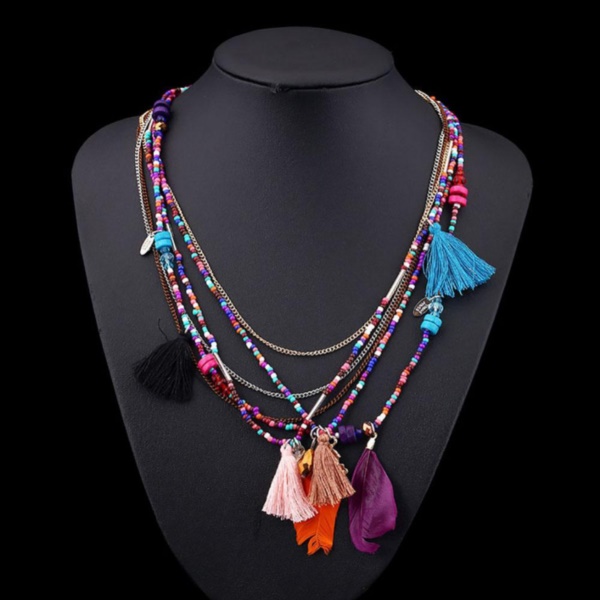 Image Source
String together a number of strands using beads or stones of different colors for a multi-colored piece or use a single hue for color-coordinating it with your favorite outfit.
Tassels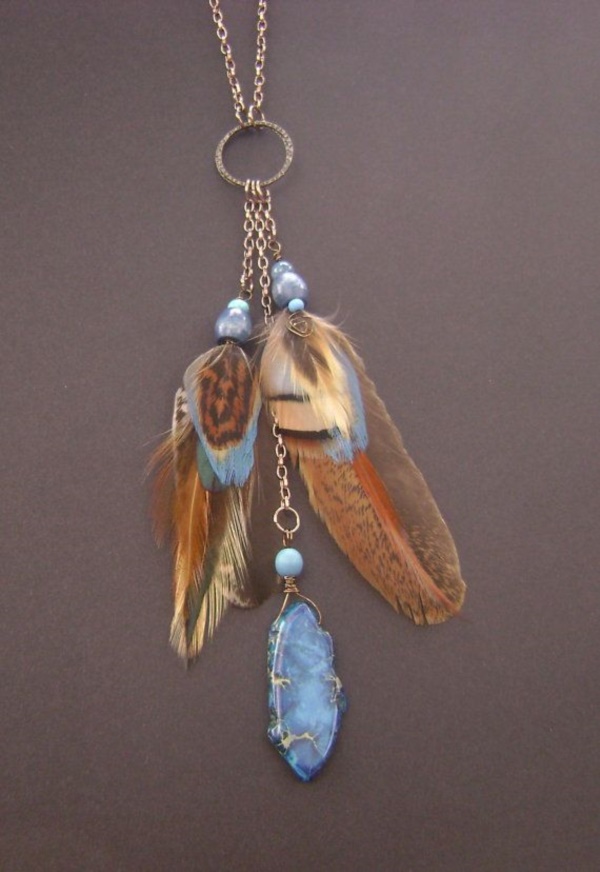 Image Source
For a soft feather touch necklace that will hardy weigh anything, use some soft thread and tassels. This one is good for people who hate heavy jewelry.
In Threes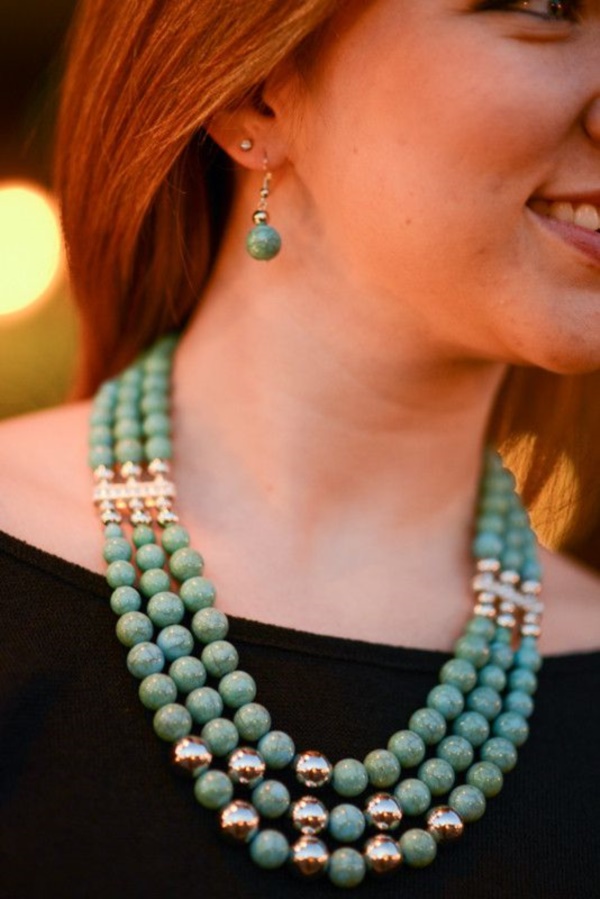 Image Source
A set of three beads and a length of chain – use this pattern to create a long necklace that you can wear over plain blouses and tops to embellish them.
Square Peg in a Round Hole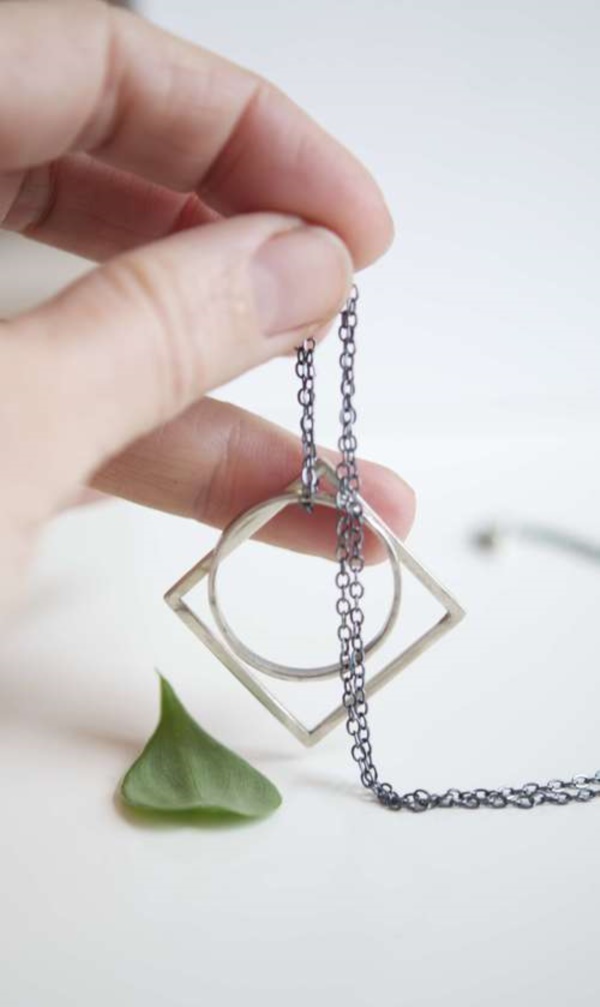 Image Source
Round pendants are common, but square or rectangular ones are not, so why not use a different shape to be different from the milling crowds?
Sea Shells on the Sea Shore nee your Neck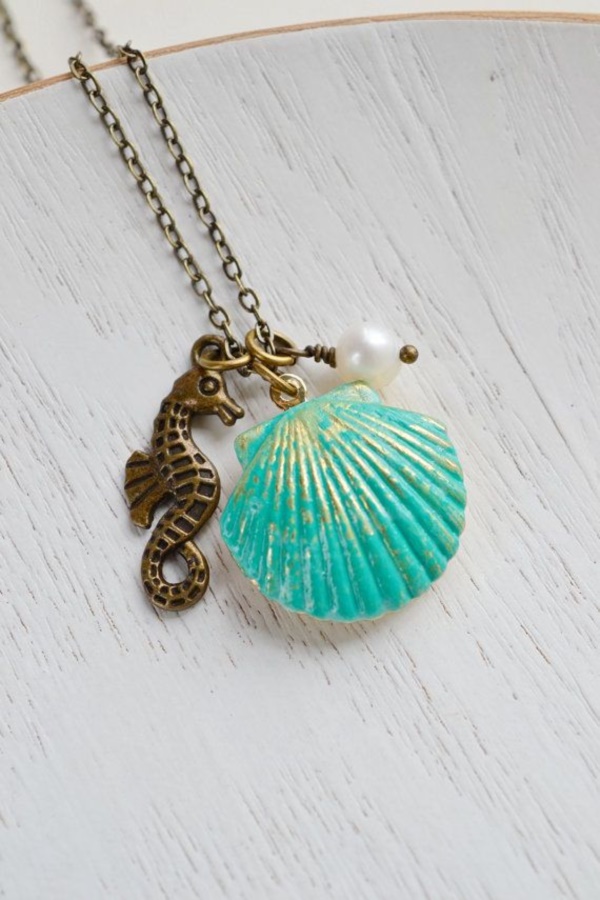 Image Source
Did you go on a beach holiday recently and have loads of sea shells lying around? Clean them, paint them, and then string them into a neck piece. You can combine them with other beads or feathers or tassels for a more versatile piece.
Wooden Beads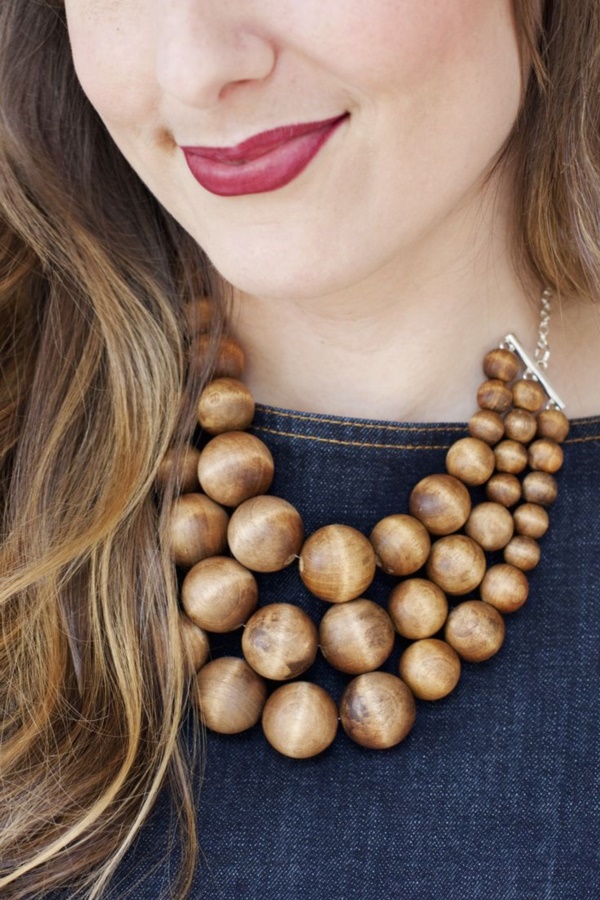 Image Source
Wood is great for shaping into different beads and then ultimately creating necklaces that go extremely well with all kinds of outfits.
Metal it is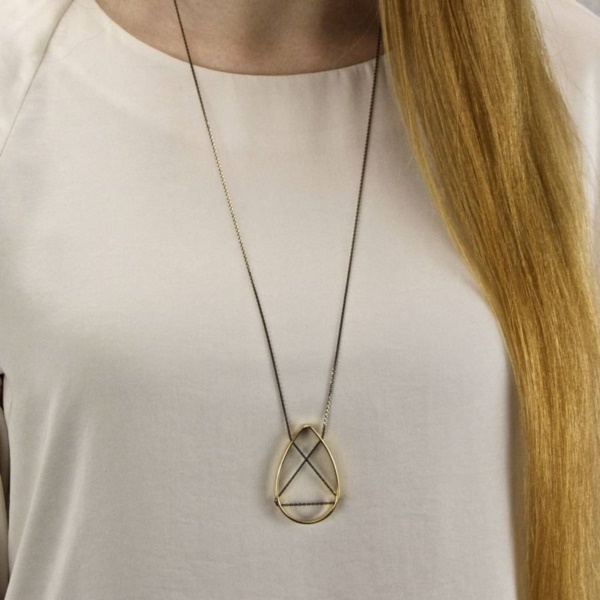 Image Source
And who can ignore metal when it comes to necklaces and jewelry. Go wild with silver, gold, copper, iron, or any other metal you can lay your hands on and create necklaces that can win fashion competitions for you.
Crystalline Wonders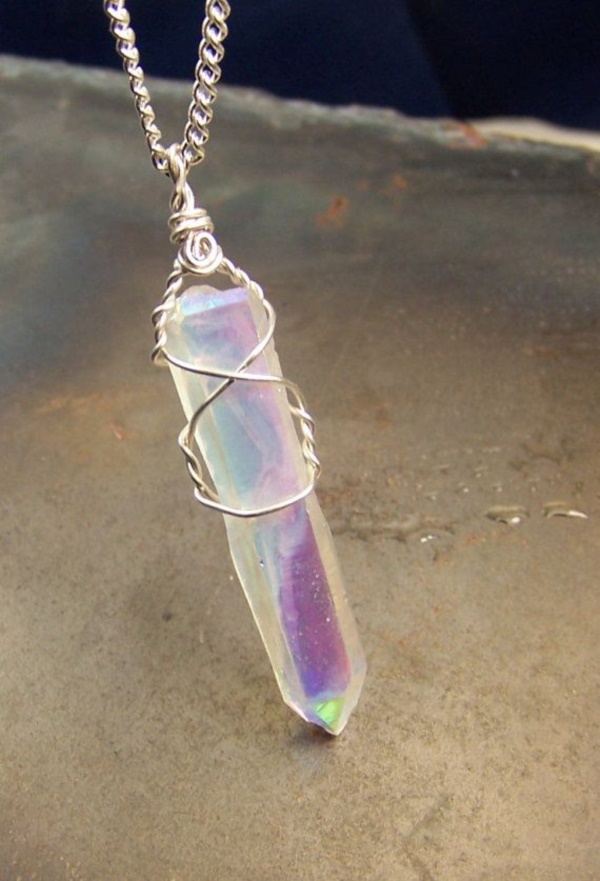 Image Source
Crystals come in all kinds of shapes and sizes and colors. Buy them in heaps and then combine them into necklaces that will glitter and shine on the body.
Cloth Ties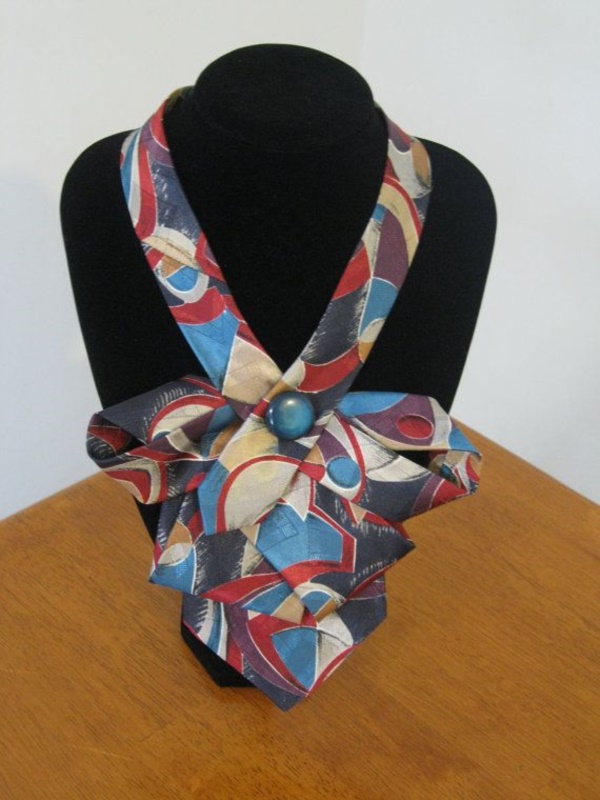 Image Source
For a really well matched neck piece, match the beads with your dress, and use some leftover dress material to create the ties for the necklace. Unique and gorgeous!
Black and White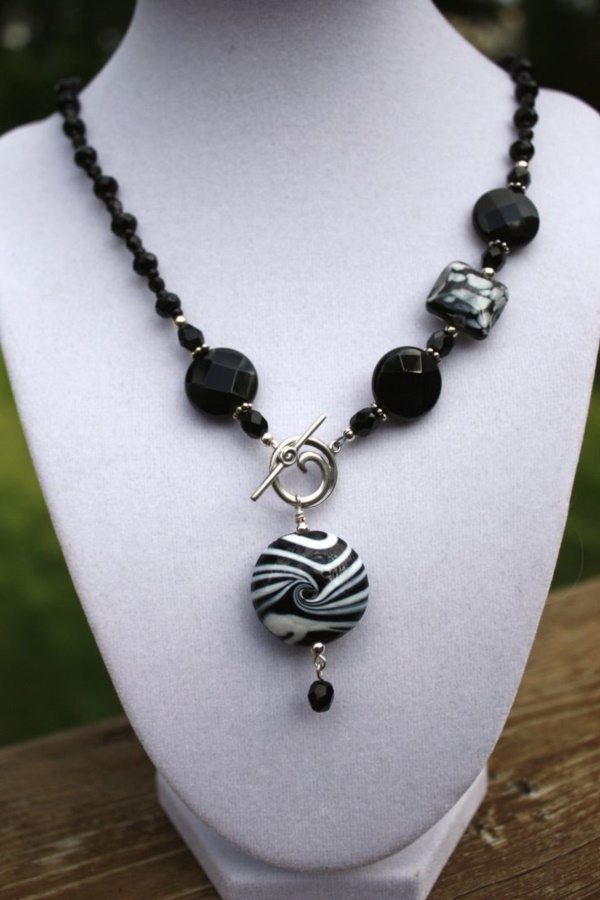 Image Source
Some color combinations never fail and black and white is one of them. So use nice beads or stones in alternate rows of black and white and a huge pendant in the center to wear with your little black dress.
Love Knots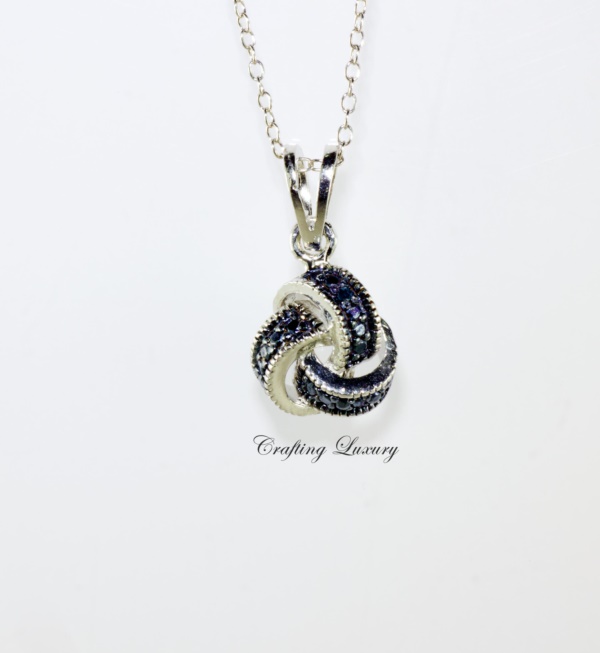 Image Source
Use some thick strands of thread to loop into a love knot and then attach fastenings to it to make an uncommon necklace that will take everyone's breath away.
Chokers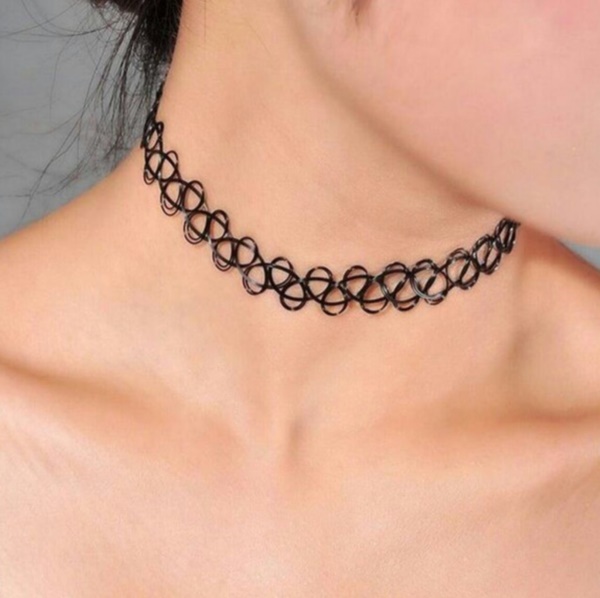 Image Source
Be different and instead of beaded or metal chokers, make a cloth one or make a nice collar like one with some left over leather strips.
Floral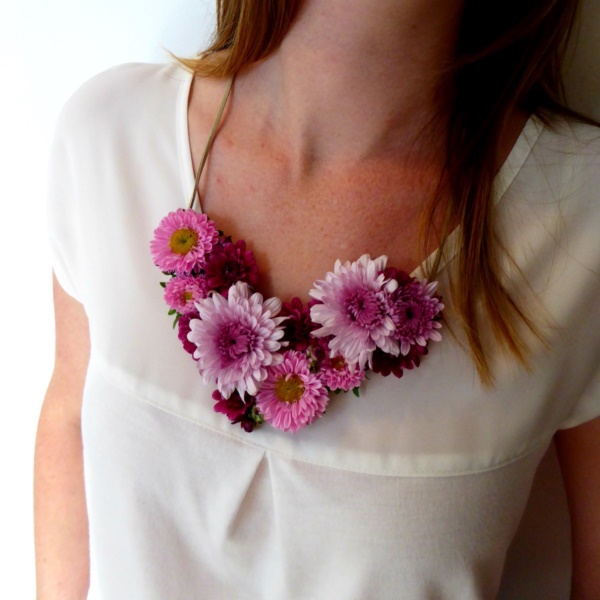 Image Source
Buy the nicest floral beads to weave into a beautifully feminine necklace.
Floral Pendants
Dry some orchids or for that matter any other flower you love and then process them to create unique pendants on a chain.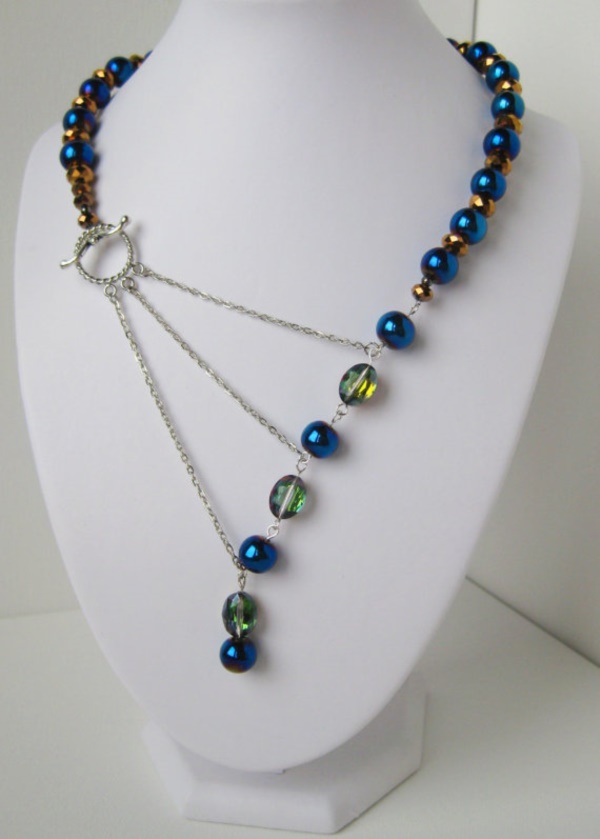 Image Source
There is no end to the ways you can use these unique necklace designs if you are planning for a new one. You will love making them and then wearing them for your events and outings and people will love you for your innovations. So, try these out today and let us know how it allowed you to make a style statement.