Giving someone, you are fond of, a present is not only a pleasure for them, but also a matter of joy for you too. Plus, the present becomes even more special when you take the effort to pick out one that you know the receiver will enjoy and also make an attempt to make it look pretty. That brings us to the topic of this blog which centers around how to wrap a present. The fact is that there are some of the best gift wrapping ideas you can practically try and once you do, you will find that you yourself will be able to come up with many new ideas for wrapping your presents to make them extra special. Each culture has a different way of giving away presents and if you are so inclined, you can try lovely Japanese gift wrapping ideas.
But if you are not too sure about present wrapping skills, then we suggest that you take it up one step at a time. Which is, you should learn how to make a bow before you learn how to wrap a present. However, we have realized that once you wrap your head around this concept, it becomes easier to do.
How To Wrap A Present: 40 Examples With Pictures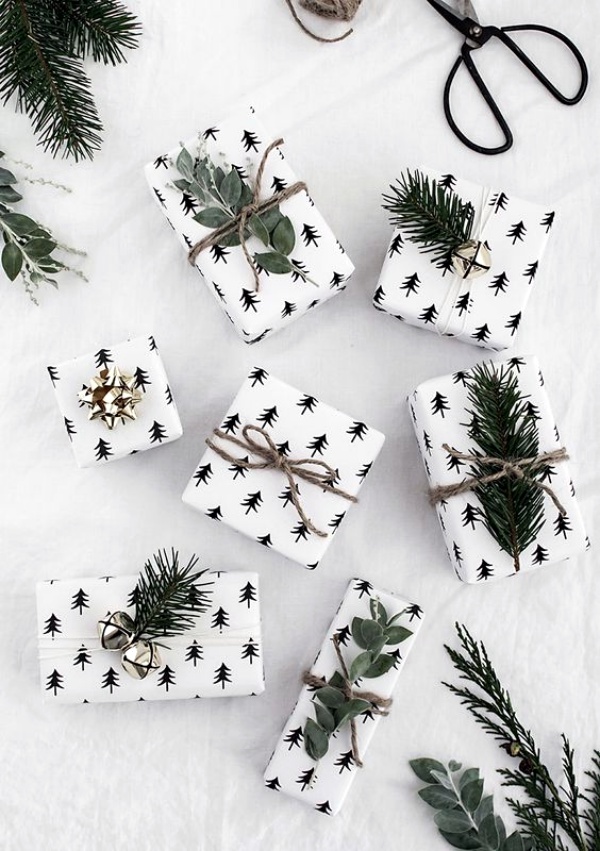 Use sprigs of leaves and twigs to signify the holiday season and spruce up the gift you are giving.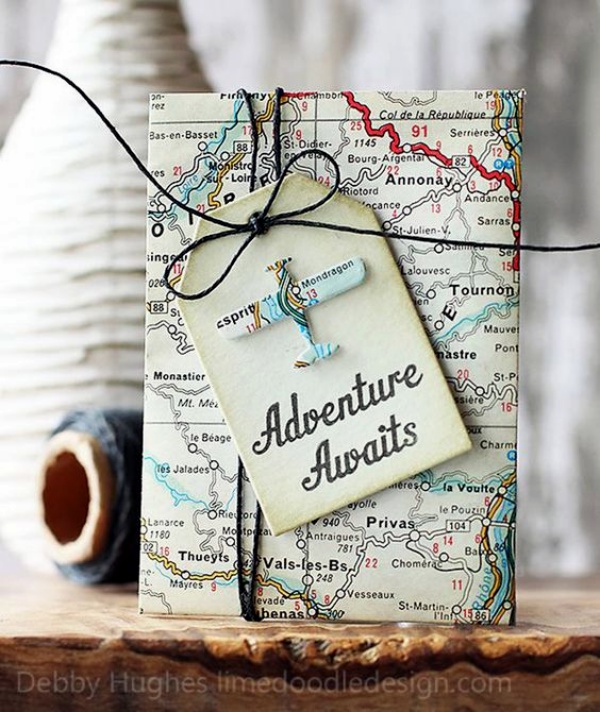 Use a wrapping paper that has maps on it.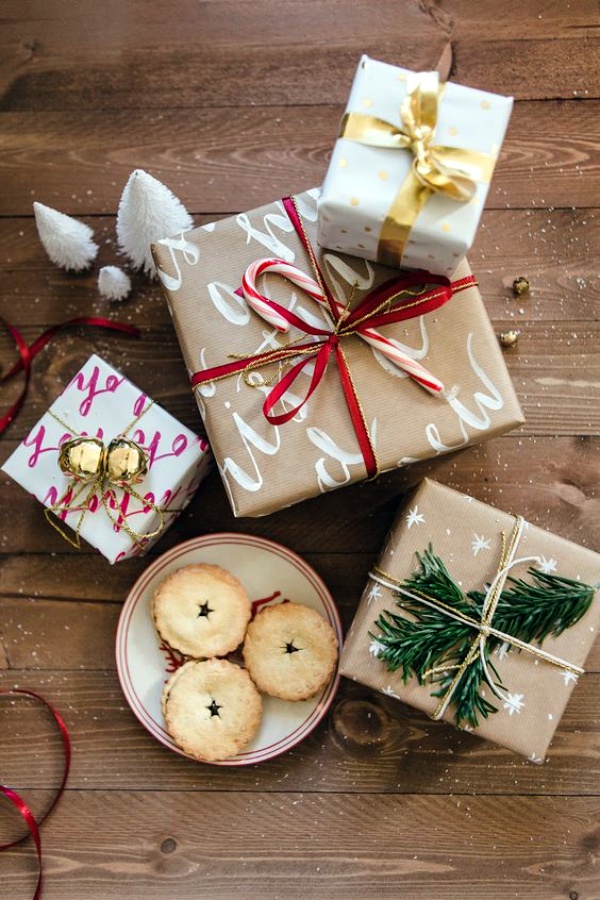 Bows, sprigs and golden balls are definitely going to make your presents stand out from the rest.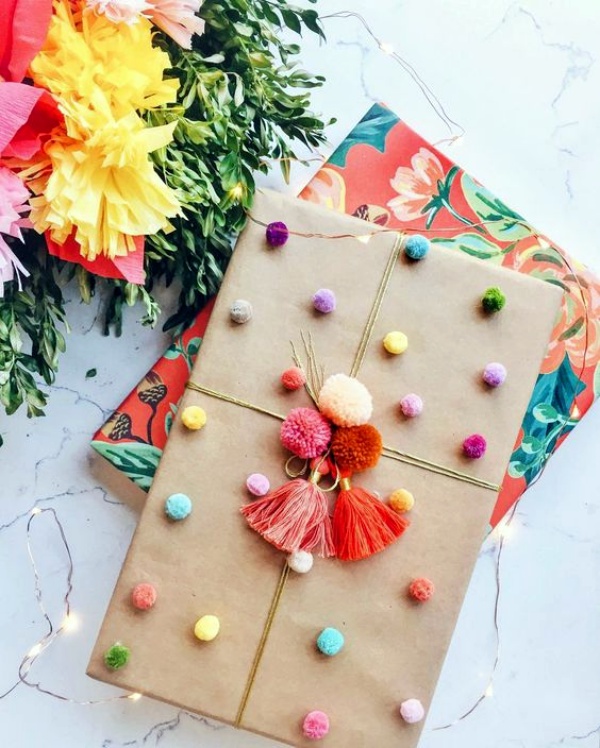 Using tiny colored pompoms on the gift after you have wrapped it is a nice touch indeed.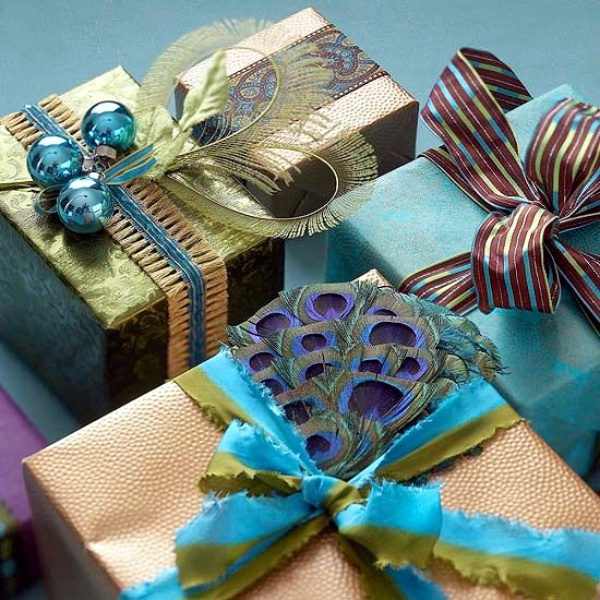 Why just stop with a bow? Why not add a feather or two apart from other small touches?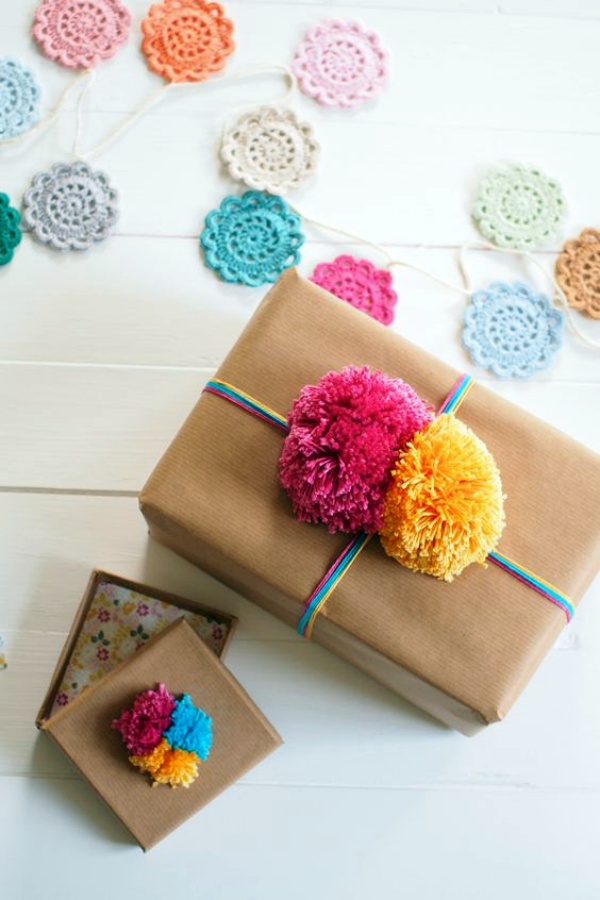 Strings and big pompoms that you made by yourself is a good way to wrap a present.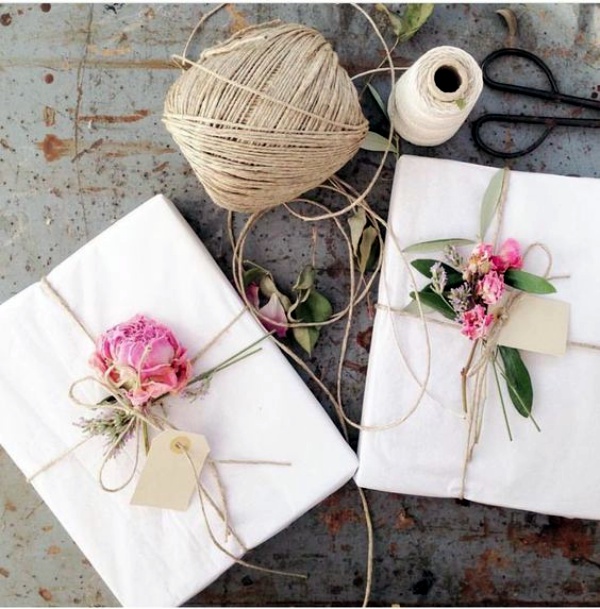 Strings and roses will definitely manage to tug at the heart strings of the person who gets the gift.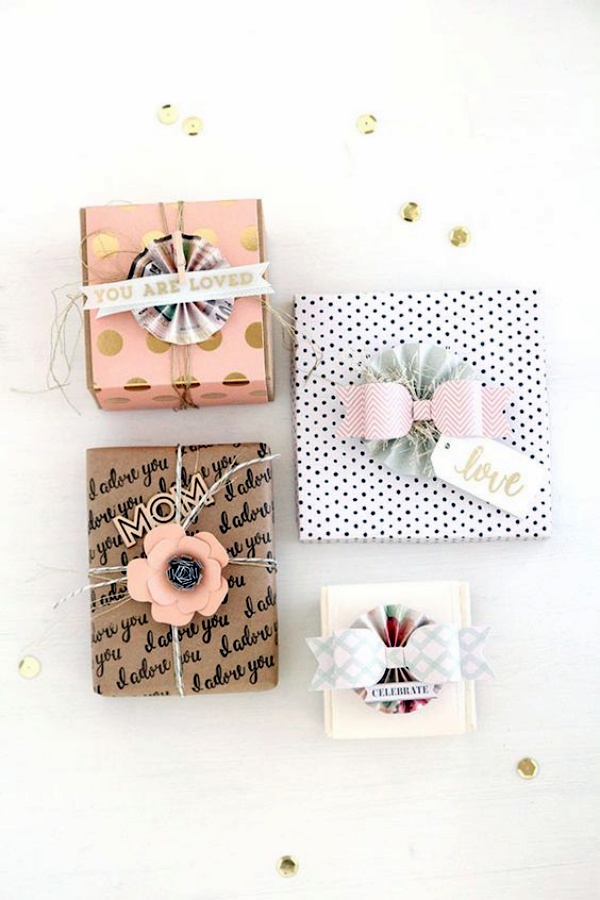 Printed paper, simple words, bows and small flowers are all nice touches to make your present look special.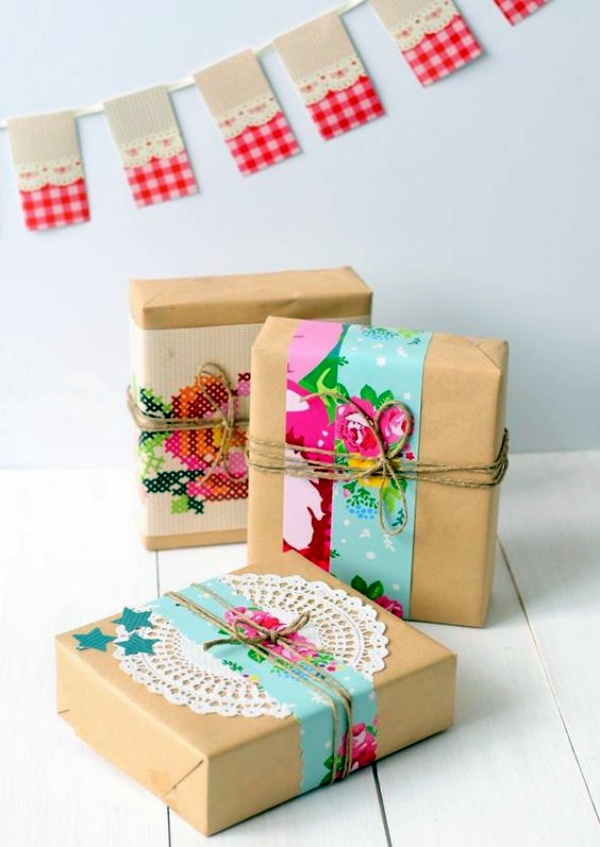 Some kind of embroidery or thread based crafts can be stuck on the package after you have wrapped it.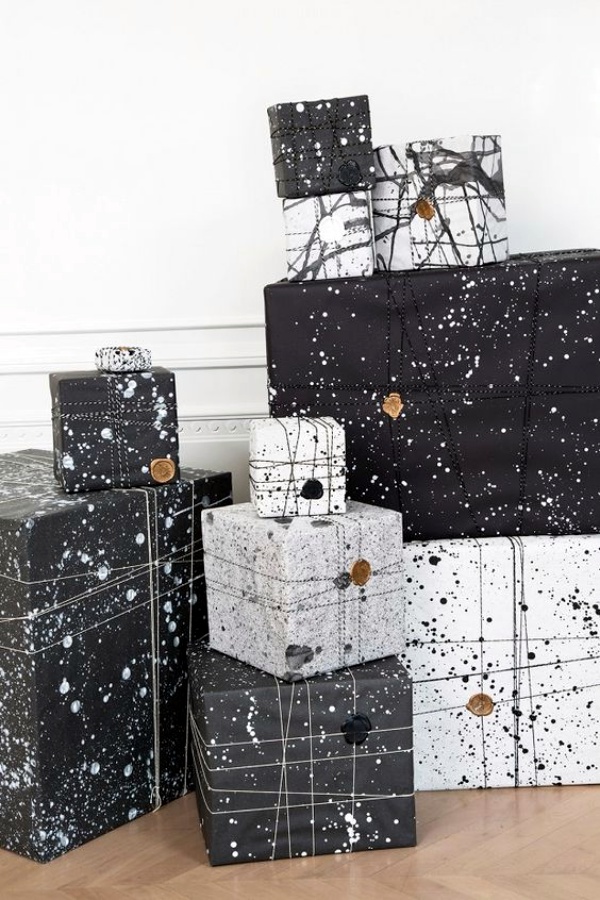 Black and white contrasting packages with a small metallic touch will make the packages stand out.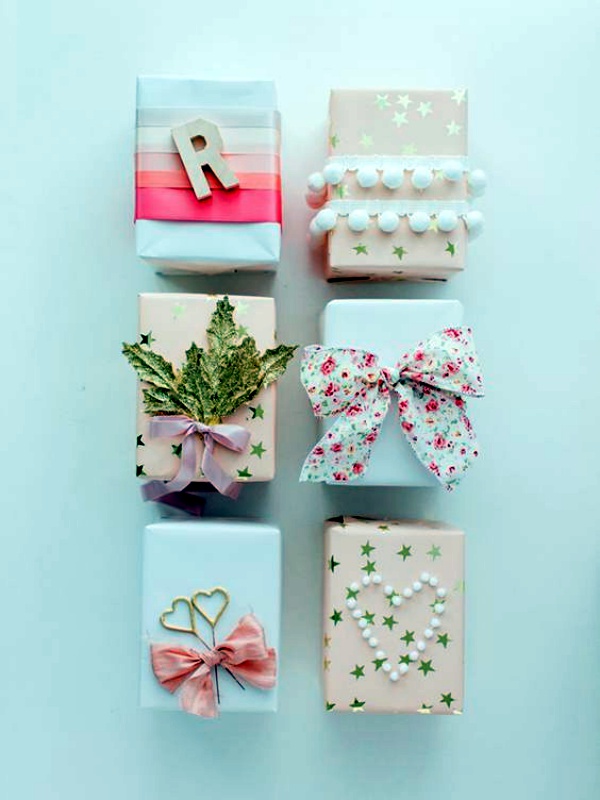 Add ribbons, bows, laces, and even stick beads on top of the wrapped present.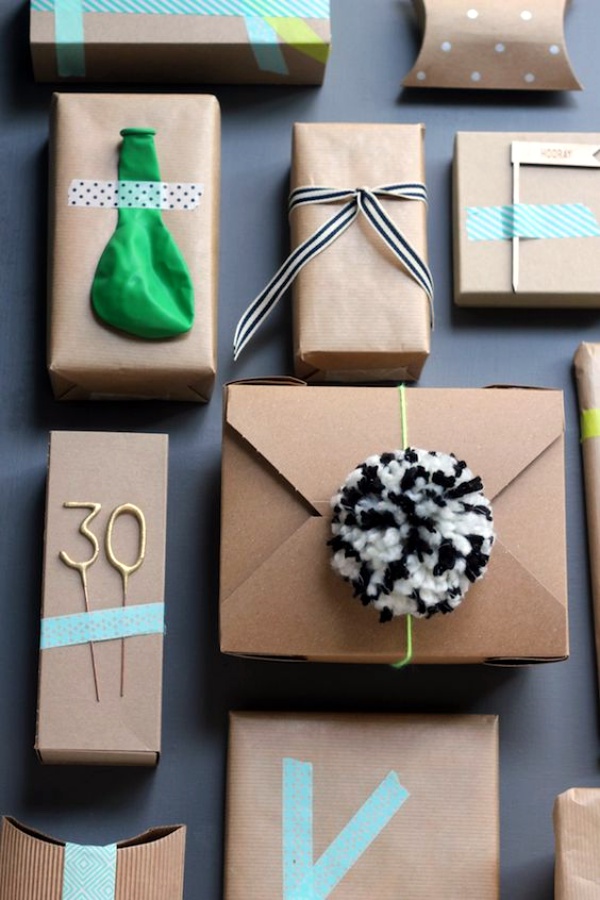 Stick unblown balloons and other things like flags made out of toothpicks on to the gift.

The big satin bow done extravagantly is a rich and classic way to make your present look nice.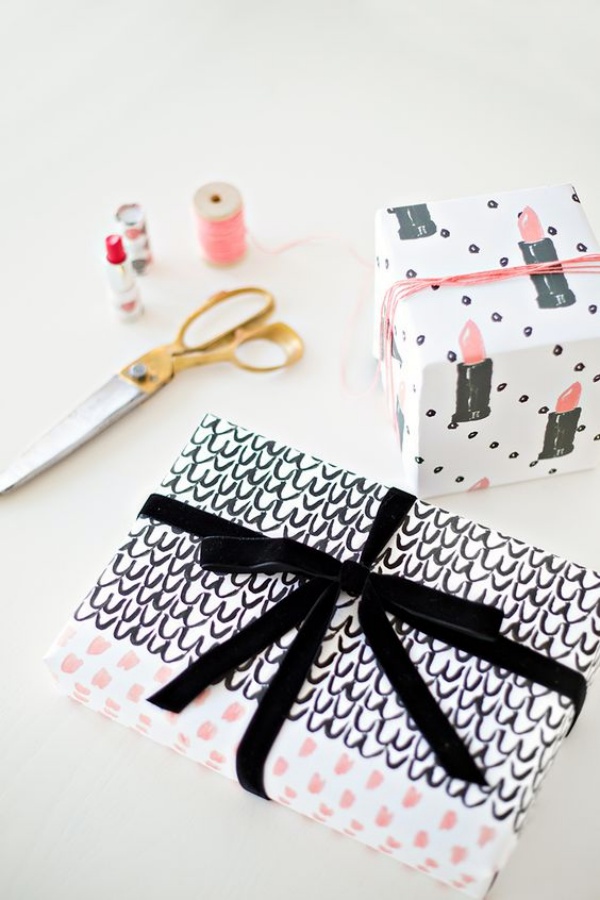 Try different wrapping paper designs and different ways to tie the gift.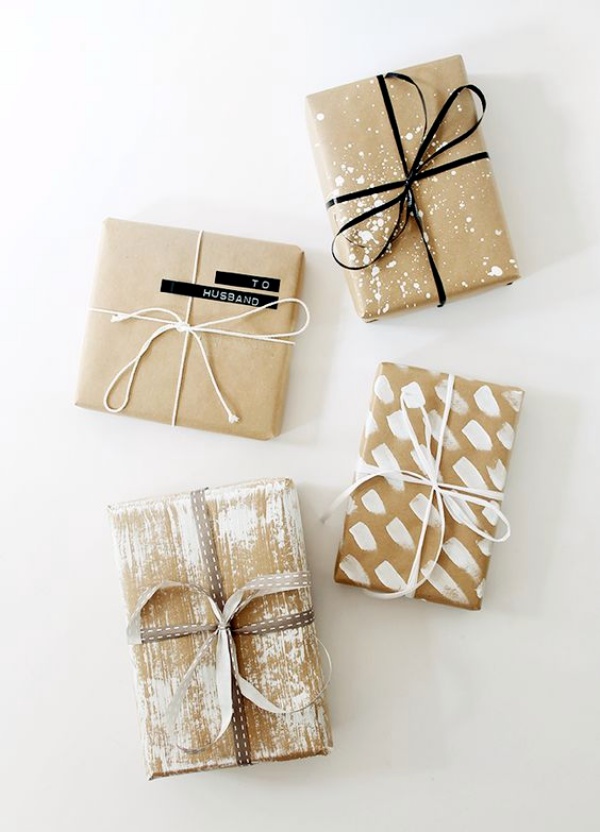 Accents of brown and white designs on wrapping paper can also make the wrapping look special.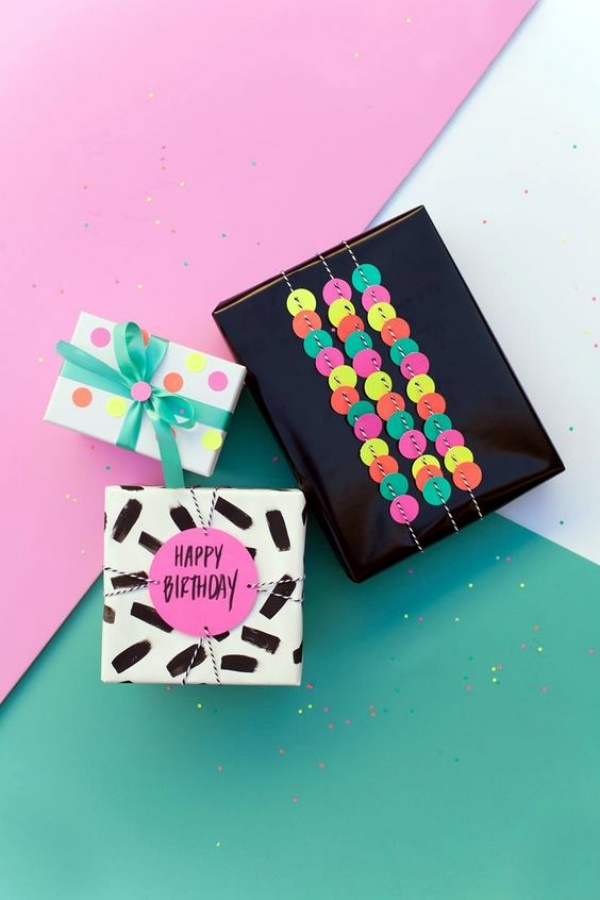 Cut small colored rounds of cardboard and string them together on twine that you use to tie the package.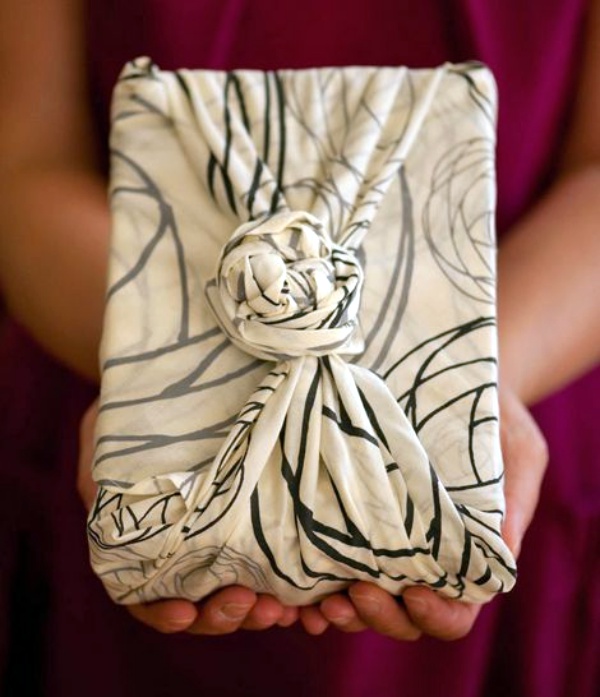 Wrap the package in a scarf with a nice little knot. The wrapping and the gift will both be part of the gift that you give.
Make your gift look like fruits with a few extra touches.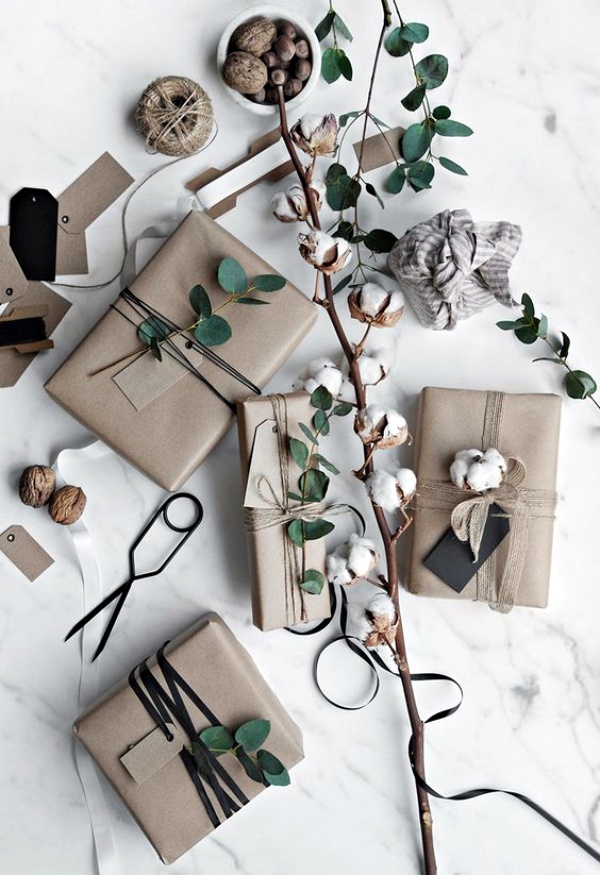 Add cotton bolls to the gifts to make them look special.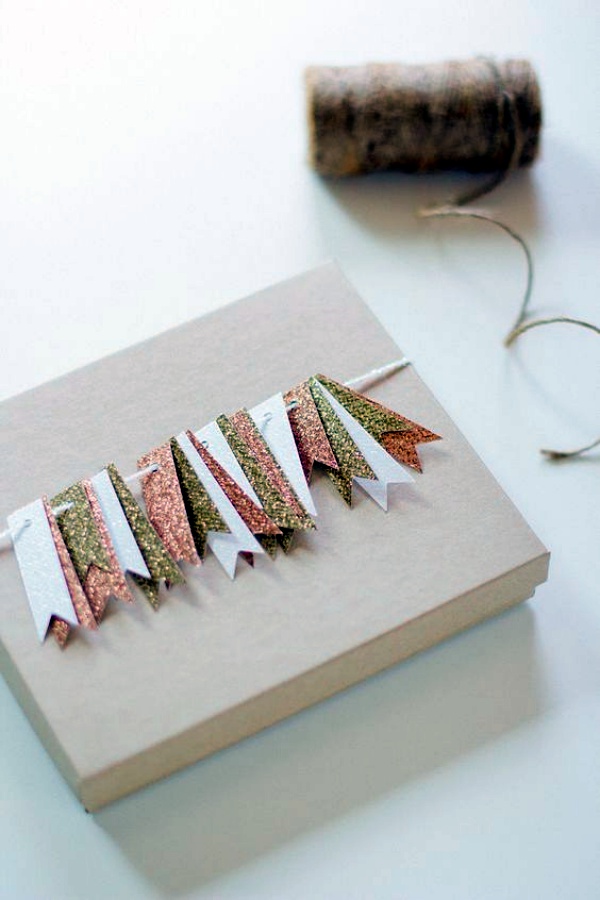 Create a pennant like effect on the string that you tie around the gift with bits of fabric or paper.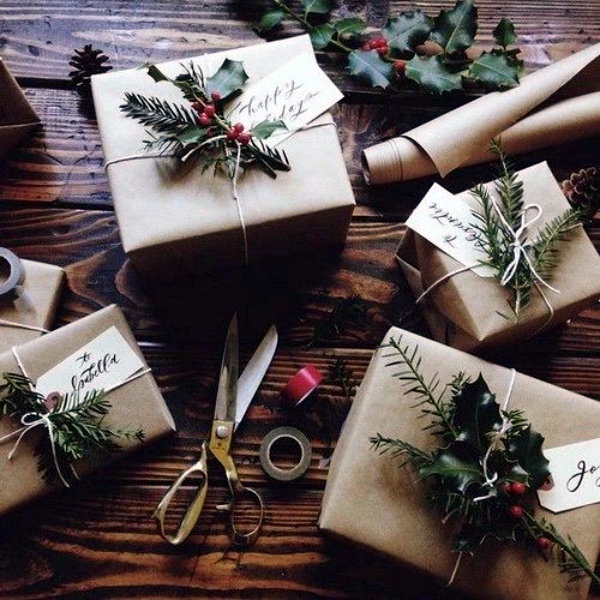 Twigs, berries and string can do the trick for the holiday presents.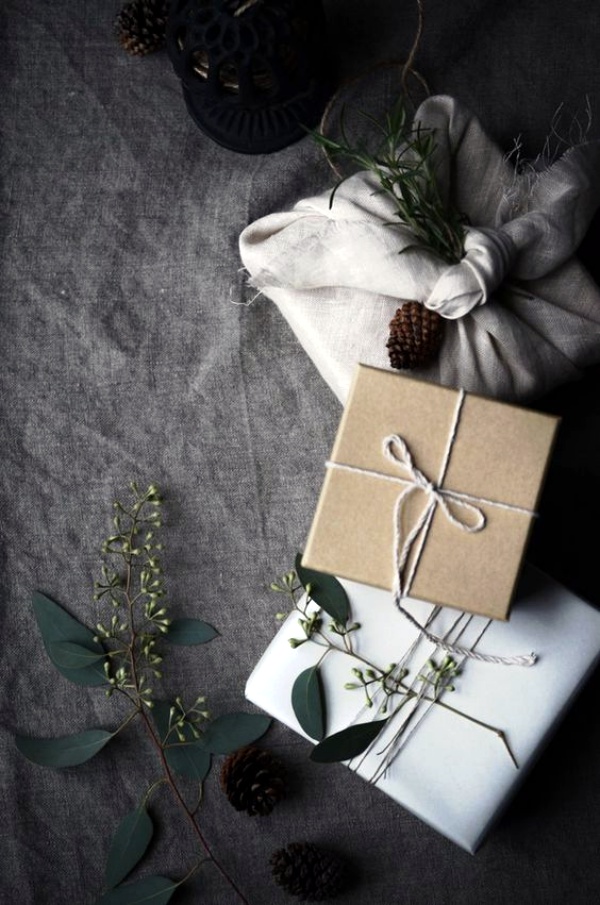 Pine cones, twigs, etc. can all work.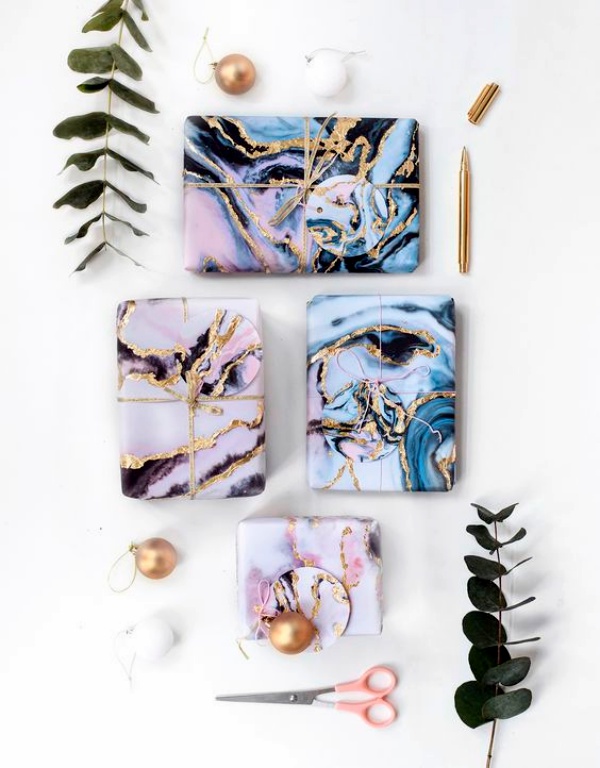 Buy wrapping paper that has metallic designs and buy strings that will pick these out.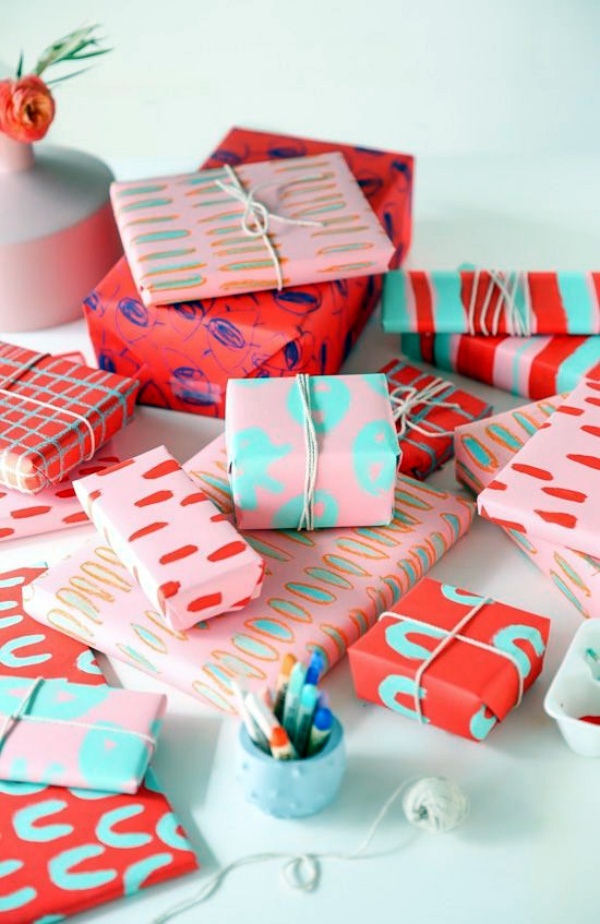 Go for wrapping paper with a color theme running through them and use them to wrap different gifts.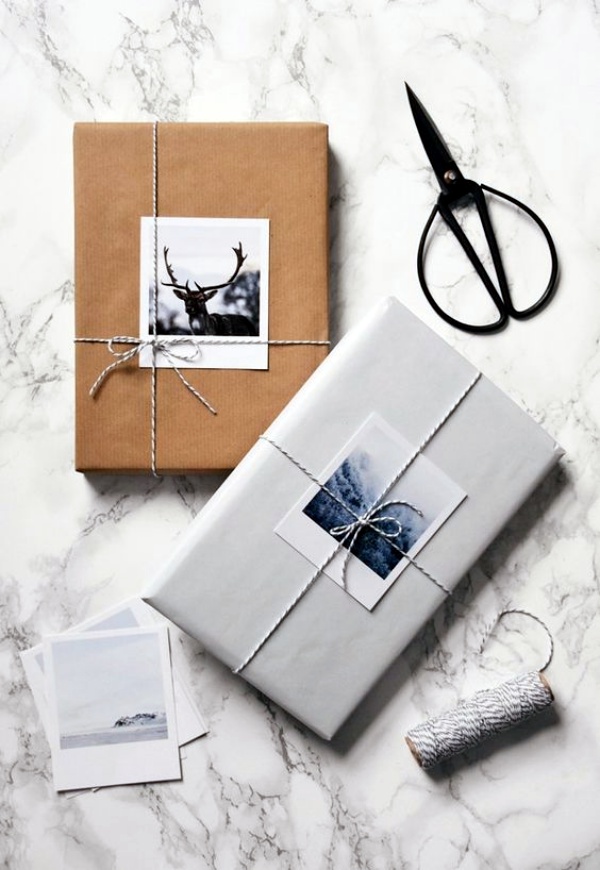 Simple sturdy paper and string can also work.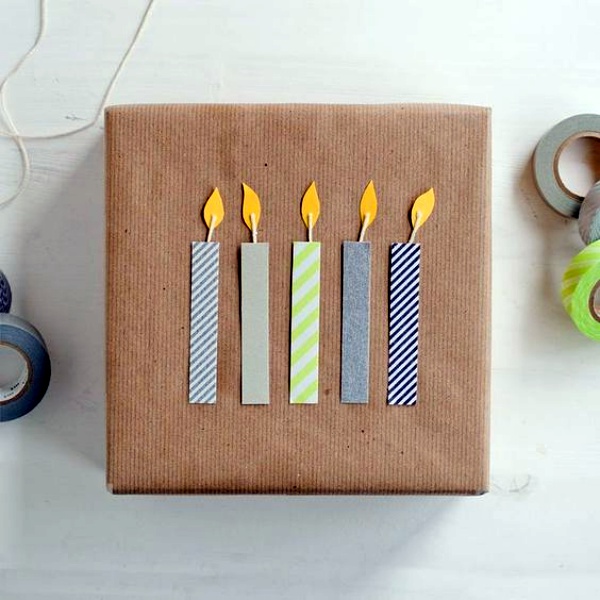 Add paper cut out candles on the top of the gift to make it look different.
Add a stripe on the gift and then add a bow to make it extra special.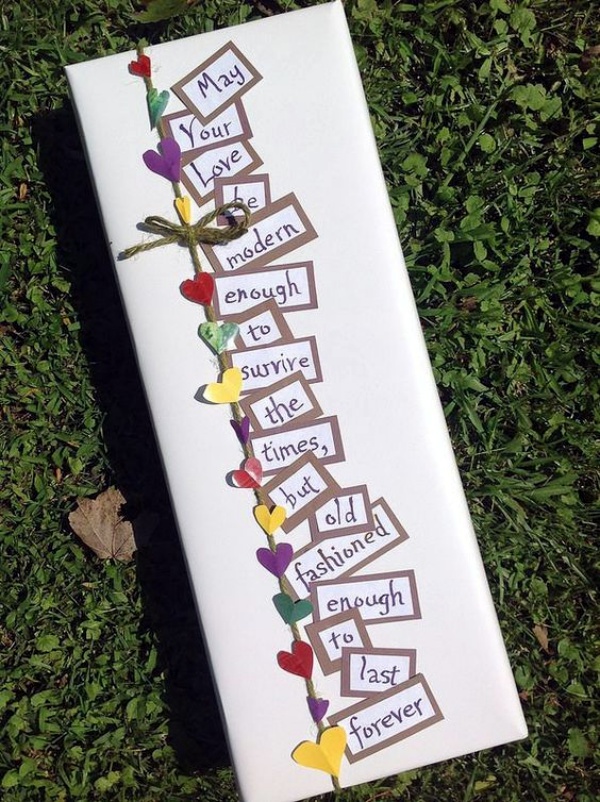 Hearts and words can create a special and personalized message on the gift that you are giving.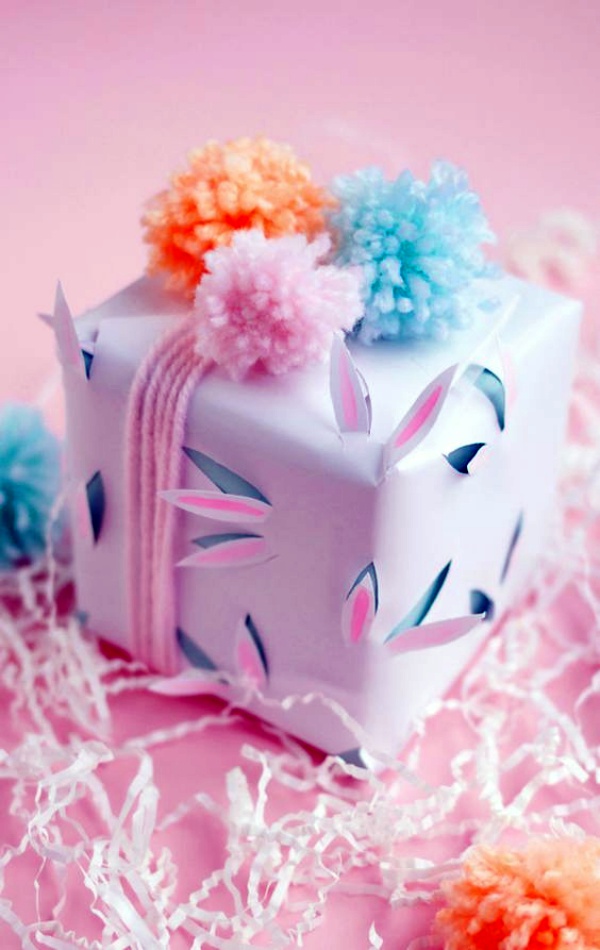 Cut out petal like bits from the wrapping paper and place pompoms on top of the bow you have tied.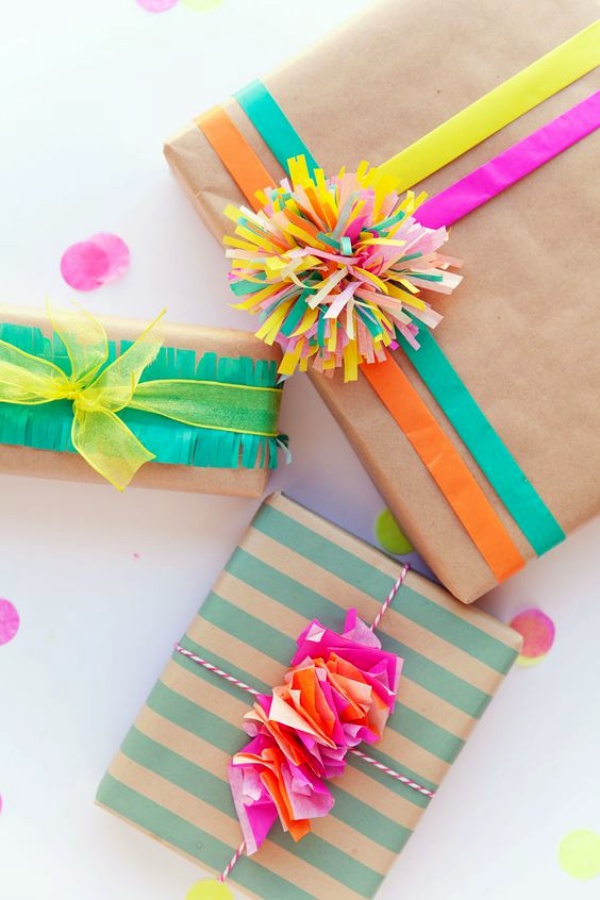 Use multicolored ribbons to tie the package and cut the ends to thin strips to resemble a flower at the place where they are all tied up.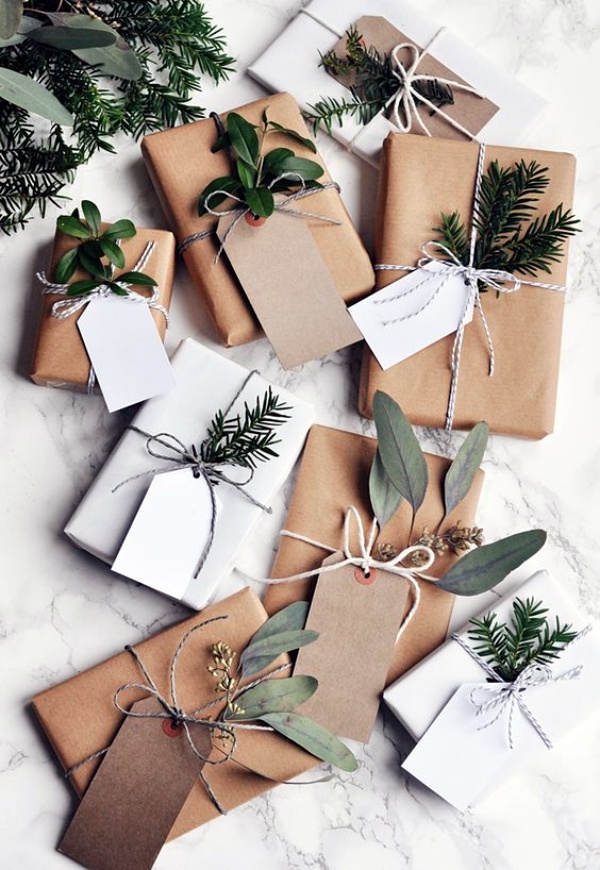 Leaves, twigs, brown paper and strings; reminding you of the movie 'Sound of Music', do we?
A pennant theme with a few colorful touches will always work.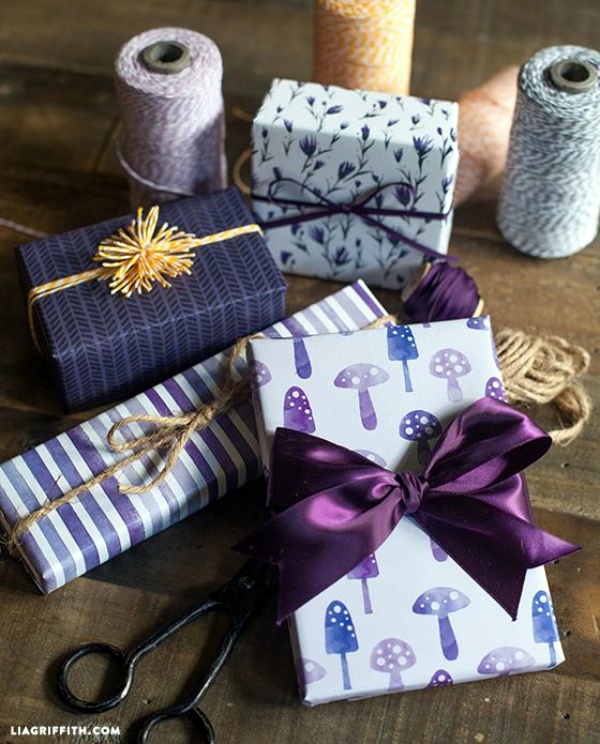 Different designs and many ways to tie them can also make the presents from looking alike.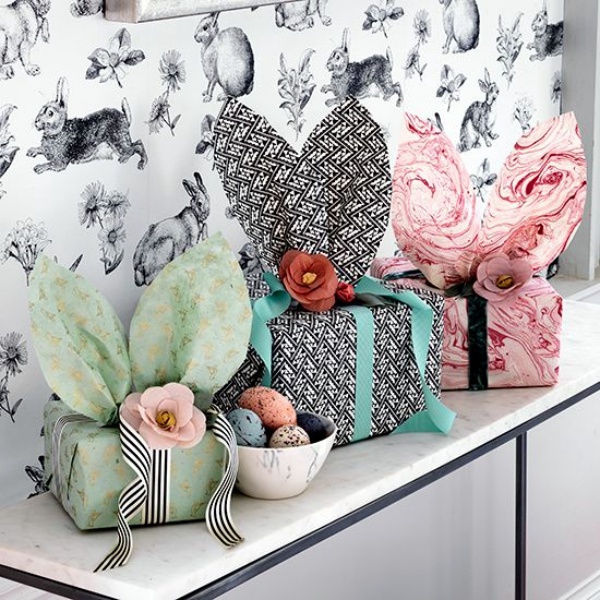 Tie the wrapping paper and cut them to resemble bunny ears.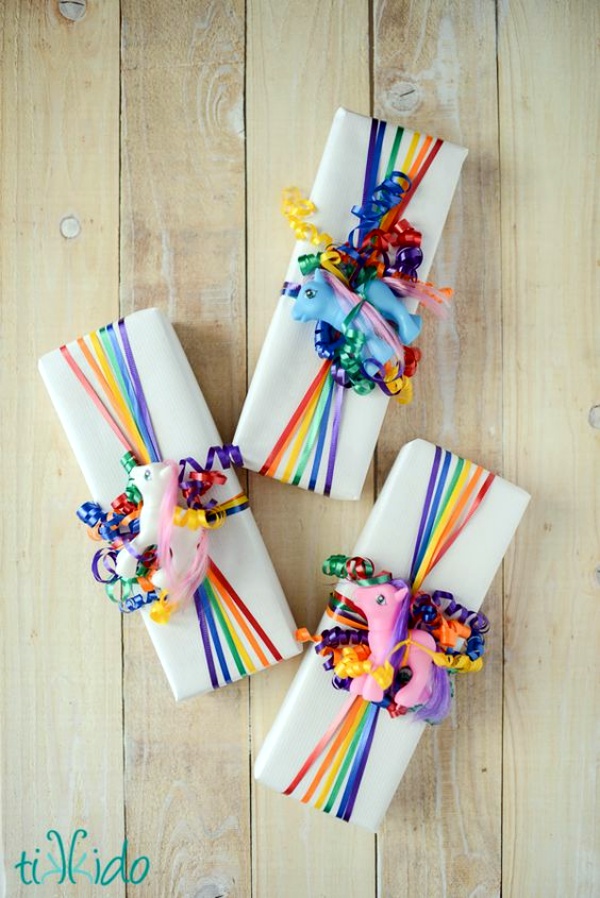 Curling the ends of ribbons after you tie them up is a simple enough thing to do.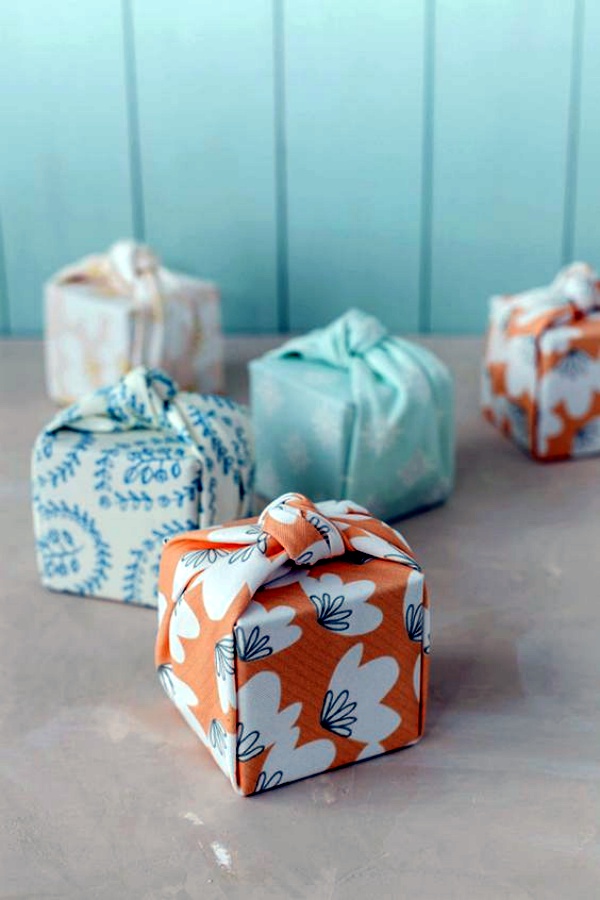 Create small bundles using floral cloths to tie the gifts.
Create a word puzzle to print out your message on the gift.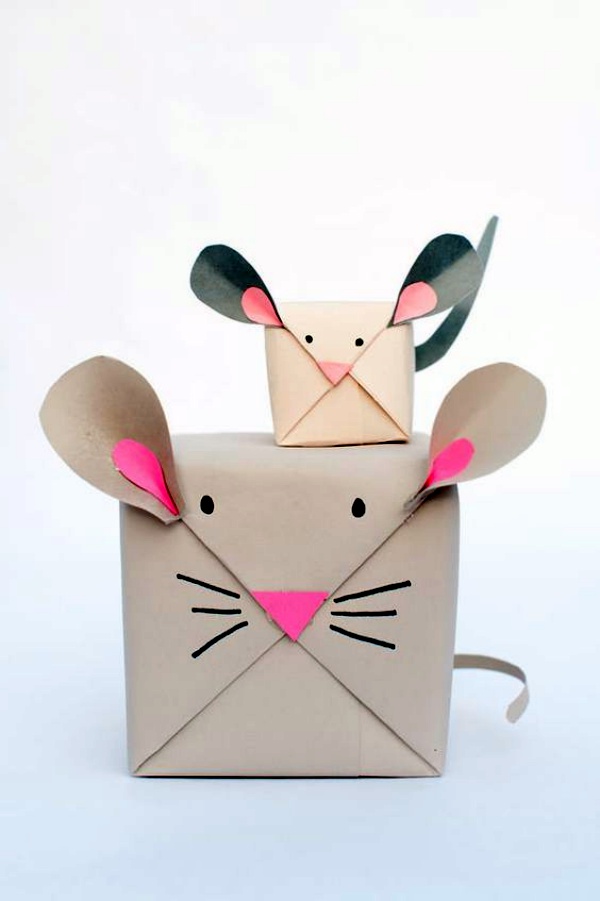 Add a mouse like nose on the flap, draw out eyes and mouse ears to make the gift look great.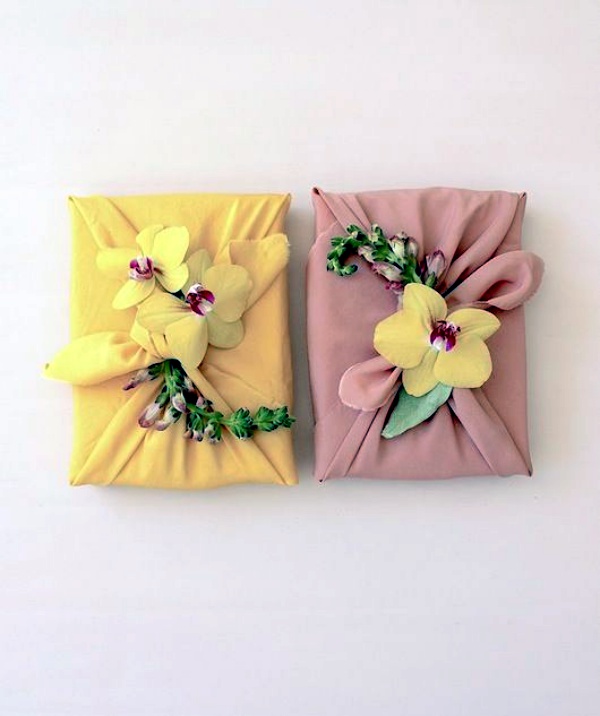 Clothes and real flowers are a real treat too.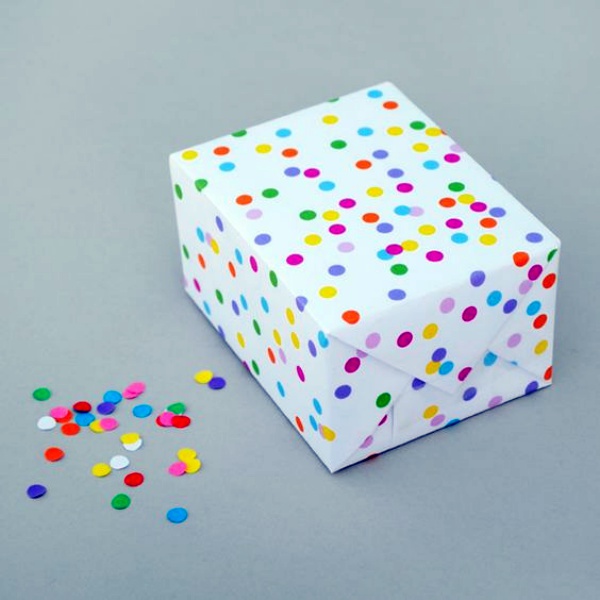 Cutting out colored polka dots and sticking them on top of plain wrapping paper is also another way to go.