Backyards can be a great space to enjoy time together as a family. However, if your backyard is currently bare, you probably aren't utilizing your yard very well for family time. It is easy to turn your yard into an area that the whole family can enjoy.
Here are 10 ways you can begin spending time together in the comfort of your own backyard.
Enjoy a meal outdoors
Leave your phones in the house to get rid of any distractions and enjoy a meal as a family. Some folks might enjoy finding a shady tree to sit under. Or, if you have a nice patio, you can enjoy your meal there. Spruce up your patio by adding an outdoor dining set and a grill.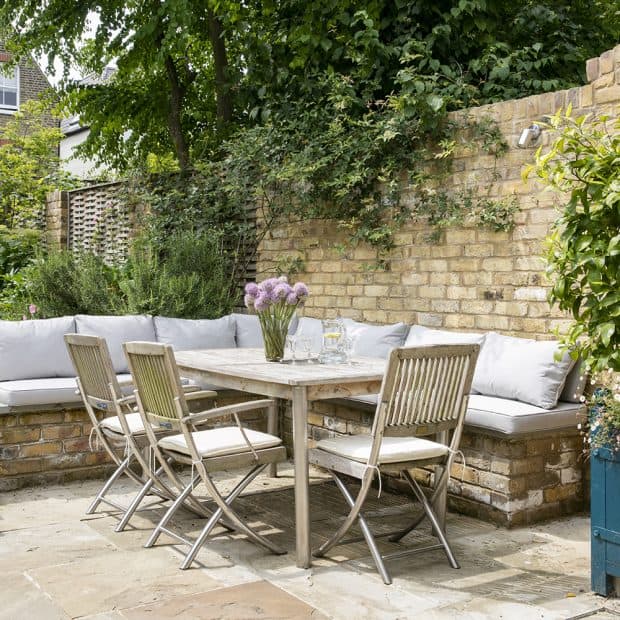 Cozy up together near a fire pit
Fire pits are a great way to spend an evening. You can build your own fire pit or buy one from a store. Spend time together roasting hot dogs and making 'mores. Once the food is gone, you can spend the evening chatting and exchanging stories while the fire crackles. The nice thing about a fire pit is that it can be enjoyed throughout the year, even during chilly spring and fall weather.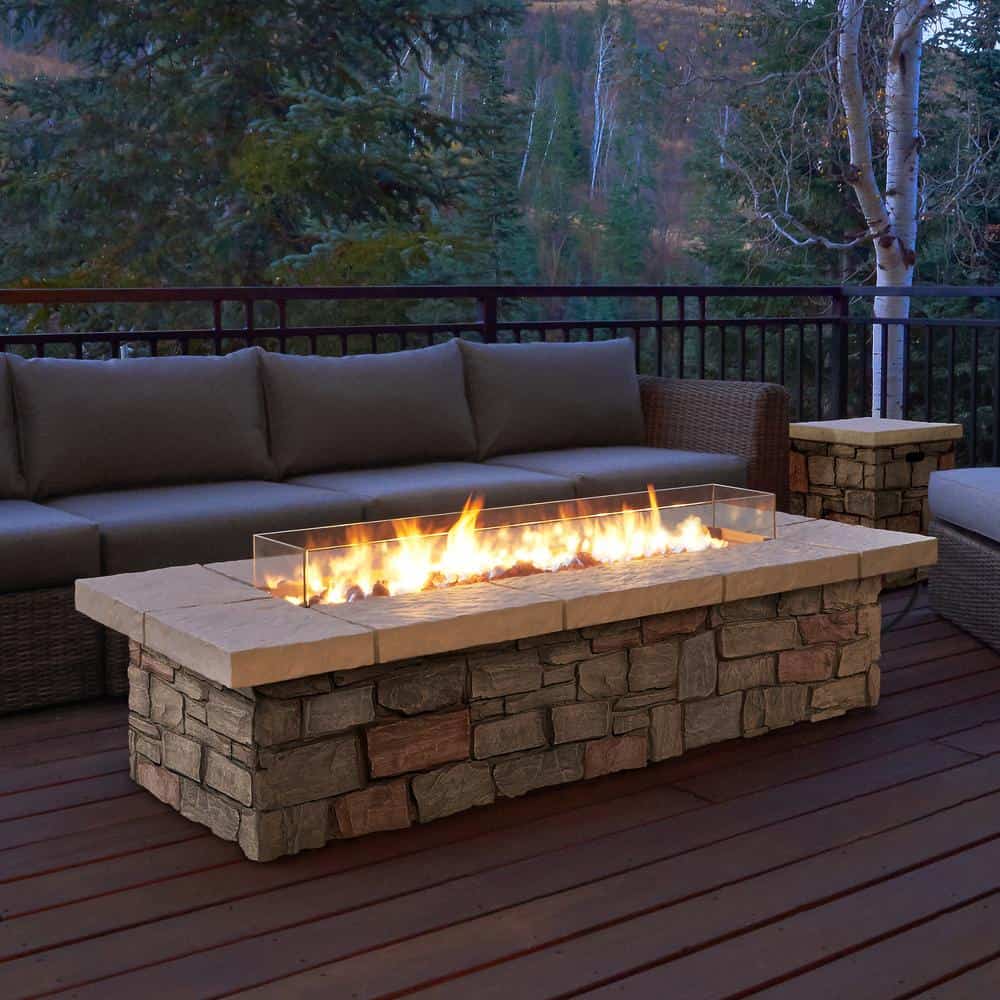 Turn it into a playground
If you have children, your backyard is a perfect place for a playground. Kids love equipment such as swings, sandboxes, and climbing structures. Having a playground right in their backyard will encourage kids to spend more time outside and less time staring at screens. While most playground equipment can be purchased, you could build your own if you're crafty. Planning and constructing a backyard playground as a family can be a great bonding activity. If you choose to construct a sandbox, be sure to include a cover to help keep wildlife from getting into the sand.
Buy some sports equipment
If your family enjoys good competition, buy some sports equipment that you can use in your backyard. Volleyball nets are a popular choice because they can be used both for volleyball and badminton. 
Host an outdoor game night
In addition to sports, there are plenty of other outside games you can enjoy as a family. You can buy outdoor games such as cornhole or you can create your own outside games. Obstacle courses can be put together with items you have laying around the house, such as ropes or old tires.
Enjoy playing in the water
Pools, sprinklers, and slip and slides are all popular ways to have fun together as a family. Water activities are a great way to cool down on a hot summer day. Families that love water might choose to install a pool in their backyard so that they can enjoy it for years to come.
Have a romantic date night
Most of the ideas so far are geared more towards spending time with your kids, but you can also use your backyard as a way to spend time together with your sweetheart. Some couples enjoy relaxing in a hot tub after the kids are asleep. If you're in the market for a hot tub, check out Linton's In The Garden's round-up of hot tub reviews.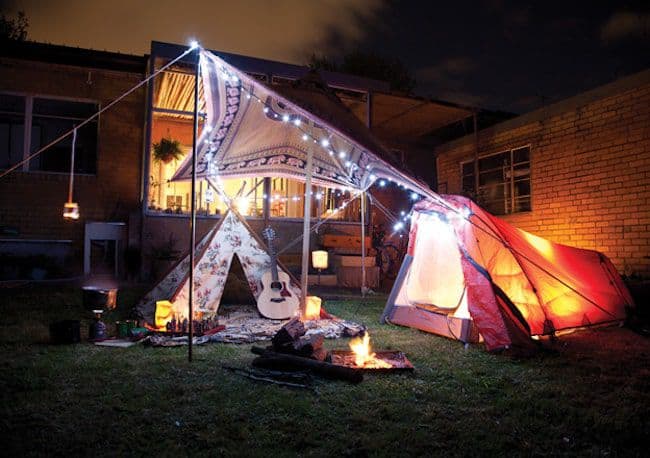 Plant a garden
If you have enough space, you should consider planting and growing your own garden. Growing your own veggies and fruit is great for the environment and can save you money. Plus, studies show that kids who grow their own food are more likely to want to eat their veggies. It can be fun to plan what food you'll grow as a family. Just be sure to equally split the chore responsibilities so that Mom or Dad aren't the ones who get stuck watering and harvesting the garden.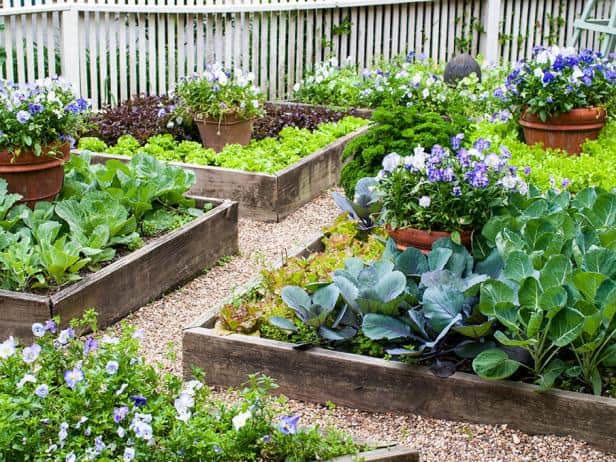 Enjoy building a snowman
If you live in an area where it snows, remember you can also use your backyard in the winter. Building a snowman or having a snowball fight is the perfect way to spend time together on a cold day. Afterward, be sure to cozy up under some blankets with some hot cocoa.
Feed the birds
Birds can be an enjoyable addition to a backyard. They're fun to watch and identify. If you would like to birdwatch as a family, consider installing some bird feeders in your backyard. This will make birds want to visit your yard. Who knows, some of them might even decide to build a nest in your yard!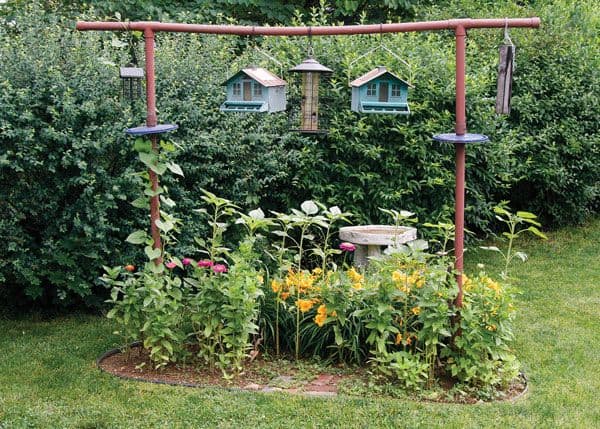 Conclusion
Use your backyard for fun and your front yard for solace! There are so many ways to spend time together as a family in your backyard. If your backyard is currently barren, it is time to spruce it up so you can spend time together outdoors.