May it be the loving occasion of anniversary or the moment when you step ahead with your feelings on your hand in the form of flowers; flowers are always the most significant part of major life events. Proposing someone without wanting to say a word, red rose does that best and decorating your lovely space, name a flower that cannot mark it higher than your expectations. (Yeah, we gift something nice too!) But at the end of the day, the gift stays and the flower is dead. They can herald the coming of spring or signify an anniversary for you. Everyone likes to receive flowers, but unfortunately, flowers don't last forever – they start to wilt and dry. It makes you feel sad. But wait! You can preserve your flowers past their peak and make this gift more special and everlasting with these genius Ways to Reuse Dried Flowers.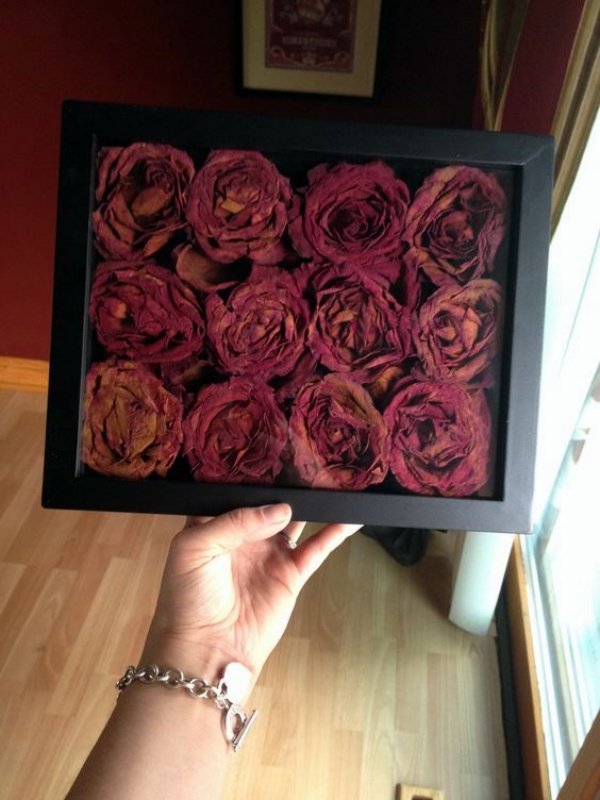 Ways to Reuse Dried Flowers
Hanging Flower Rack
If you have an admirer who gives you flowers every now and then, try drying them and then displaying them on a wooden board. You can hang different types of bouquets and the proof that you have a special someone in your life is there right on the wall.
Flowers in a Jar
Once your beautiful bouquet of flowers has dried up, take them and put them into a glass jar that you can place anywhere in your house for decoration. Isn't that one of the unique ways to reuse dried flowers? Showing the dried flowers by encasing them in a jar or some bottle will instantly flash that story of Beauty and The Beast.
Frame Them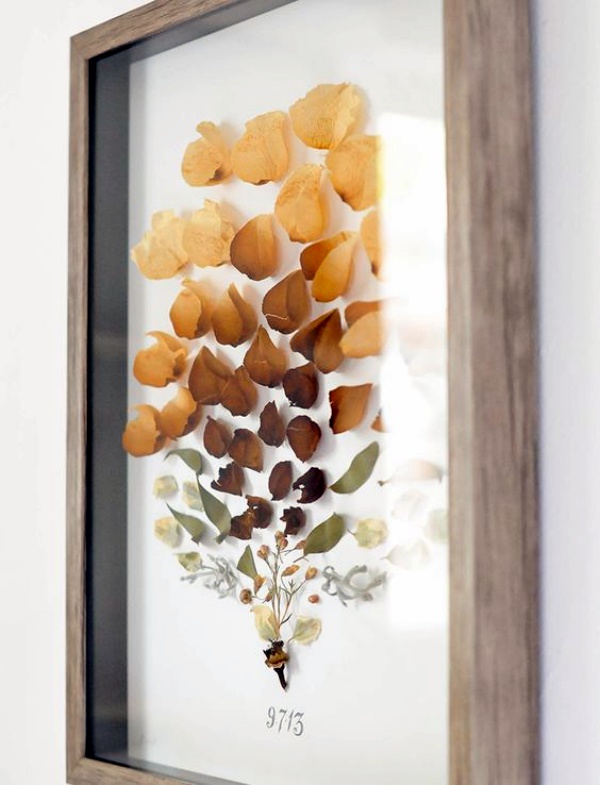 Flowers are not less than any beautiful piece of art, and so framing them is another option for you. Arrange the dried flowers any way you like and then hang it up on the wall – these unique ways to reuse dried flowers will impress whoever visits your home.
Window Flowers
If you have a room without a window that is feeling a bit too stuffy for you, a great idea would be to use an old window frame to make a casing for your dried flowers and then add that window to your stuffy room. This false window with colorful flowers will bring life to your stuffy room. Encasing the dried flowers in a frame that haven't lost their color could also be a great idea to invigorate your drawing room.
Wall of Flowers
Guests are arriving but you, already, are running out of ideas as to what to do with a boring, dull wall? The answer to that is hanging up dried flowers all over the wall. They add a colorful touch and of the unique ways to reuse dried flowers, this is definitely one way. Aim high and make the eyes of your invitees get stunned with such amazing and genius inspiration you came up with.
Floral Ornament
Display your dried flowers in a glass ornament – it will look really nice and pretty. It is not necessary to wait till Christmas to hang up these ornaments – you can use any meaningful occasion to hang up a dried floral ornament. You can take inspirations from several Etsy sellers who won infinite hearts by articulating dry flowers by preserving them within a faceted ring or some neck piece with a pendant or a tiara.
Floral Chandelier
You thought chandeliers were only for lighting? Oh no. You can go that extra creative mile and make a chandelier from an embroidery hoop and hang flowers from it. Make your guests look up in surprise to see a chandelier with a difference.
Musical Flower Arrangement
This one is perfect for music lovers. Gather your dried flowers into a bouquet and wrap it in a sheet of music. Different, yet elegant, this will surely draw the eyes of everyone in the room. How are you going to give your girlfriend (who happens to be the music lover) a bunch of flowers so it feels more special to her? Try this musical coneflower arrangement and you will thank me later! Wink! Maybe there are certain things you must know about flower arrangements.
Floral Bookmarks
Want some personalized bookmarks? They are really easy to make with some dried and pressed flowers in the center. You can gift them to your friends and family or use them as party favors.
Dried Flower Ornaments
Another way of showcasing dried flowers is to use some epoxy resin to convert them into ornaments. Wear them on a chain or hang them anywhere you like. Art of creating plastic flowers could also be useful somewhere!
Floral Display in a Grater
Have a grater that is all old and bent out of shape? Don't throw it away. Use it to hold a bouquet of dried flowers and then hang it up to make a unique piece of decor. Using the flowers to the best of its advantage is what we aim at.
Flower Tattoos
If you want a temporary floral tattoo, forget those usual tattoo ideas that demand commitment and that you have to take throughout the journey of life. All you need is some eyelash glue to stick them to your skin, and some hairspray for a finishing touch. Turn heads with this idea.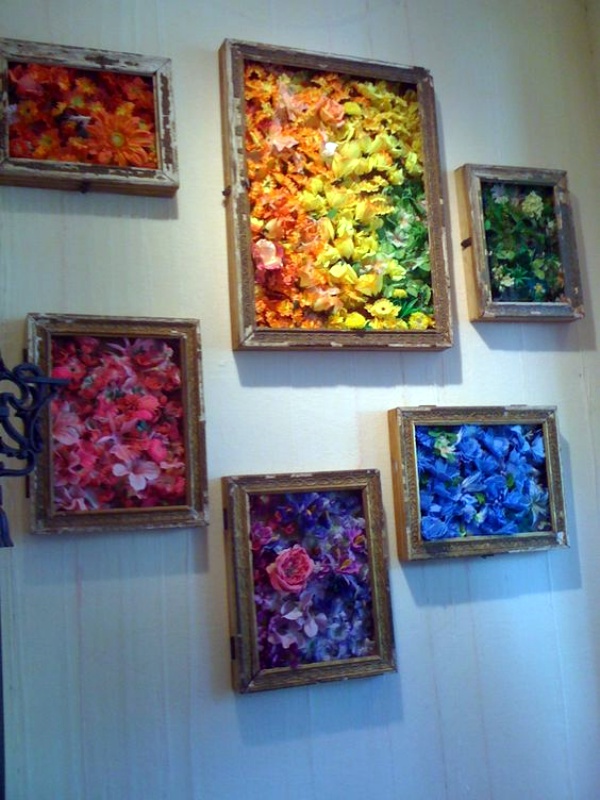 These are few unique ways to reuse dried flowers which will make a thing of beauty last forever. So, now you do not need to feel bad anymore with the withered flowers. Use the best side of your creativity and decorate your house even with dried flowers.
Save
Save