Friends! Do you love to crochet all year long? Want to improve your crochet skills? No matter how long you've been crocheting or how many crochet items you have created, there are always certain tricks to learn. This hobby may seem challenging and at times just impossible, but never lose hope. Keep practicing! Usually, when you start crocheting – there are many questions in your mind, and finding answers to them seems frustrating. So, in order to help you save a lot of your time, anger, and potential tears, we've compiled a list of must-know tips for crochet lovers. take a look at Making The Decision To Pay For Instagram Features.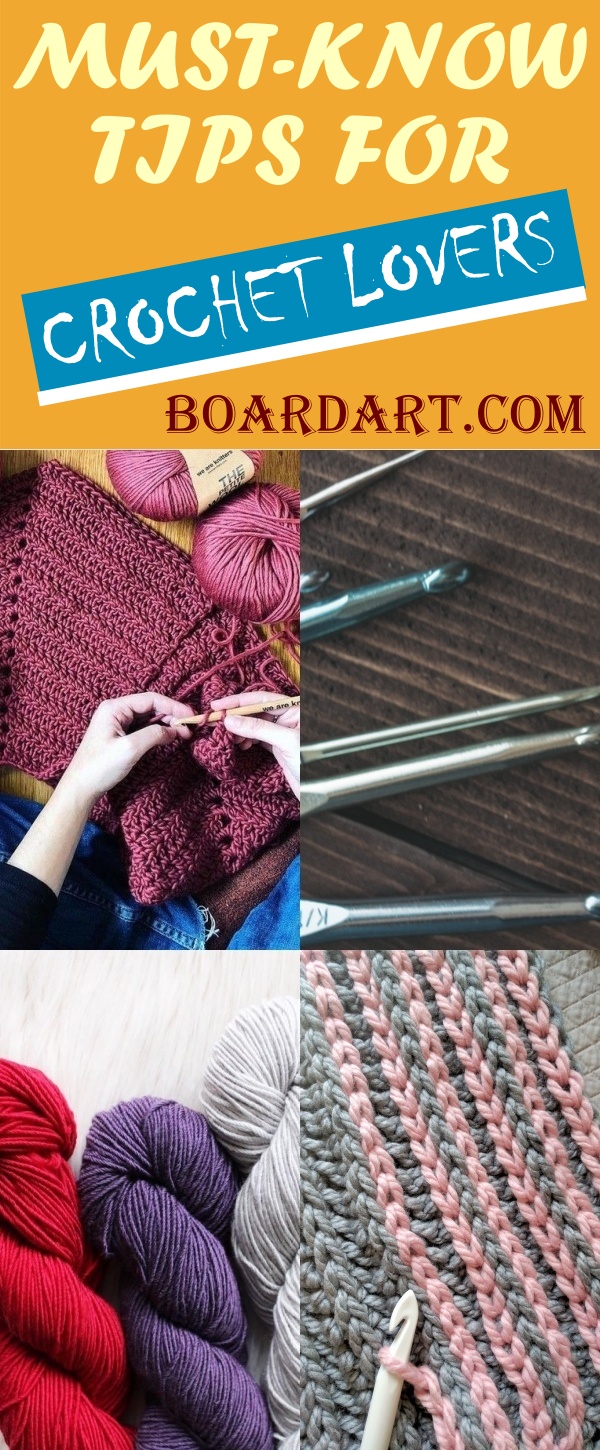 Remember, this hobby is rewarding – when you finish a project and it turns out how exactly you've thought, you feel happy and motivated. You'll be surprised to see how little things can make such a big difference in crochet. So, go ahead and check some of these outstanding crochet tricks to create beautiful gifts for your loved ones. All these hacks are super easy and fast to do.
MUST-KNOW TIPS FOR CROCHET LOVERS
1. Choose a project according to the available time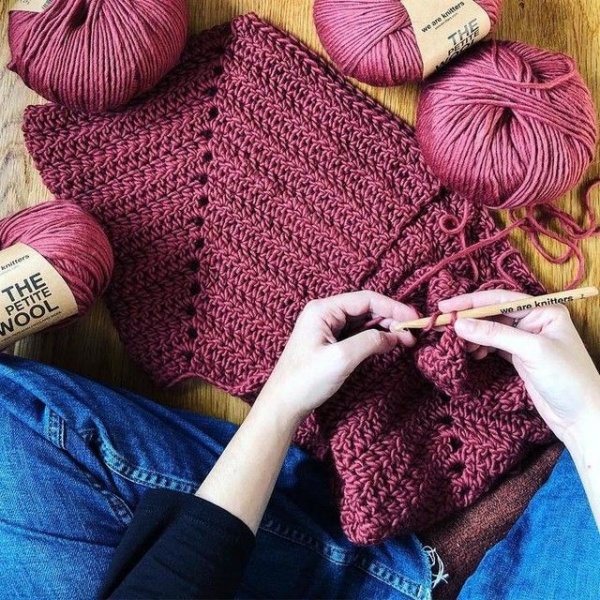 Image Source
Obviously! If you only have a couple of hours to spare on your crochet project, then why to go for a complex idea or intricate pattern? Such projects will only allow you to complete a couple of rows in the period you have on hand. So, my fellow friends! If time is limited, go for large and lacy projects – like a simple granny row or a quick scarf. To really speed up your work, opt for a large hook and chunky wool.
2. Use bright light when stitching
Do you love crocheting with dark yarn? If yes, then the best thing is to have a white surface underneath and the light will shine straight at your work. These days, many different styles of lamps and lighting supplies are available out in the market. Choose any one of them.
3. Label your ongoing projects
If you're bored with your project and decided to come back to it later, don't you think labeling your projects is a good idea? This is among must-know tips for crochet lovers. Such as – you can write down the size of the hook you are using, the weight, brand, and color of the yarn and what pattern you've chosen for your project. Many people are even in a habit of buying giant Ziploc bags, put extra yarn and other materials into it with a sticky note. In this way, they keep everything organized.
4. Use Lighted Hooks
Always hold the hook in the way you feel comfortable when learning to crochet. Ergonomic crochet hooks make your crocheting time more enjoyable than any other else. And, if you don't have a neck lamp or a headlamp, light up crochet hooks are an awesome choice. Before investing in the entire set, it's better to buy just one in your favorite hook size. Here we present some Paper Craft Ideas For Office desk.
5. Look for snags
If you feel your crochet project is working perfectly, except the way you hold your yarn – then you need to precisely look at the loopholes. You can look at a few tutorials on the internet to correct your mistakes. You'll find many new ways of holding yarn. You can also try a few crocheting styles of different people and see which one works better for you. Like – some people prefer spreading their fingers wide and thread the yarn through it. While for some others keeping the yarn on the floor works best for them.
6. Take frequent breaks
Often, when we're learning how to crochet, we get frustrated easily or give up when things go wrong. Taking a break for a while is a must-know tip for crochet lovers. You can stretch your back and legs for a minute. Trust us, your entire body will get relax, and thank you for doing this.
7. Use Quality Yarn
Quality yarn does not mean expensive yarn. Yarn that is soft to the touch and you don't end up rubbing your fingers when you start is the right choice. And, the best way to figure out how a yarn will feel is to rub every single sample.
8. Make Gauge Swatches
If you think that crocheting gauge swatches is a waste of time, you're mistaken. Instead, it's the most critical part of any project. Make sure you count your stitches and adjust the hook accordingly. It's really frustrating to reach the end of a row and realize you've missed switches.
9. Count Rows
This is a must-know tip for any level of crochet lover. A row counter is quite helpful in counting rows and keeps you aware of your crocheting area. If you're not in favor of buying a counter, use a pencil and paper.
10. Learn to flatten Crochet
Ironing is the best way to remove crisp and flat lines of your crochet project. When yarn comes in contact with the high heat of the iron, the risk of yarn melting increases. To avoid this, spray your finished project with an equal amount of water and starch. Then, lay it out on a flat surface.
From choosing a comfortable hook to learning how to select the right yarn, there's a lot more you can do to make your entry into the crochet world easy. Even if you're a beginner, we assure all these must-know tips for crochet lovers will help you become a pro. Plus, these simple hacks will make every facet of crochet less stressful and help you keep your crochet supplies organized. here are some Cool and Useful Trash Can Hacks you can absolutely follow-
Let us know in the comment section below how these tips were helpful to you and if you've any other tip in your mind which we can add to this list, please share with us.