What is the most common gift article that we tend to give our friends of loved ones? The keyrings! Yes, the keyrings are one of the most common gift articles that you must have given someone out of love or as a souvenir from a different country. This is because the keyrings are cheap and can have many little details that can convey immense messages. Moreover, you can also sell them for your little income as well. Do you want to have some simpleDIY Key Ring Ideas to Try This Year? Well, we are here with some easy, simple and fabulous ideas that you can try! With this, here are Extraordinary DIY Button Craft Ideas!

DIY Key Ring Ideas to Try This Year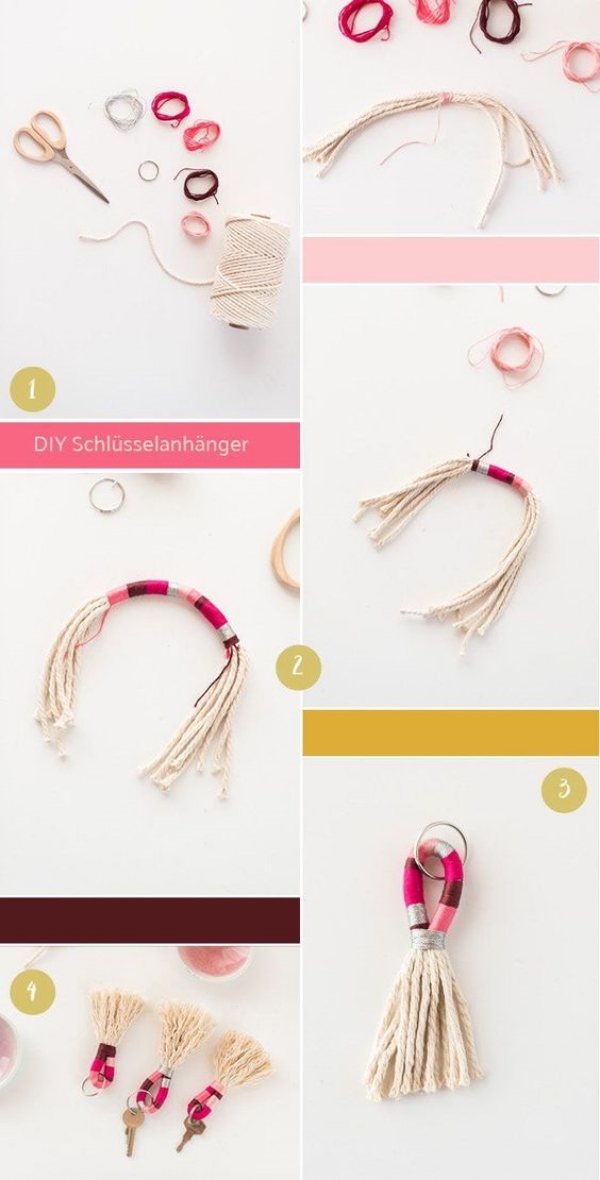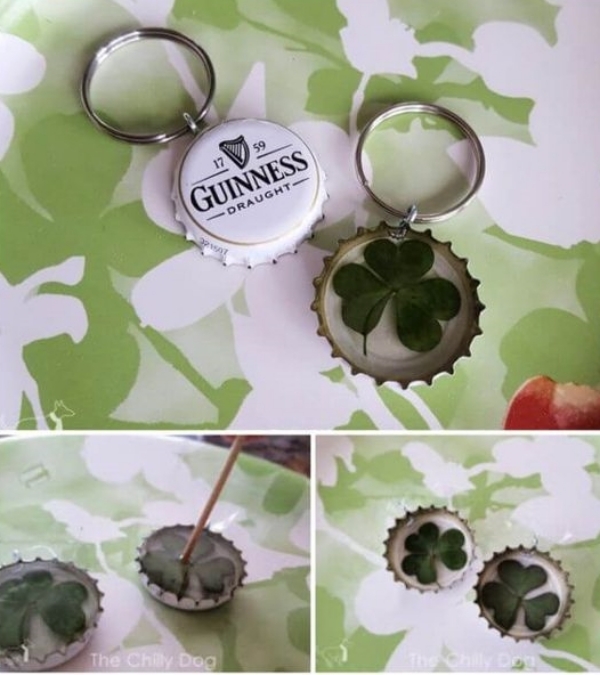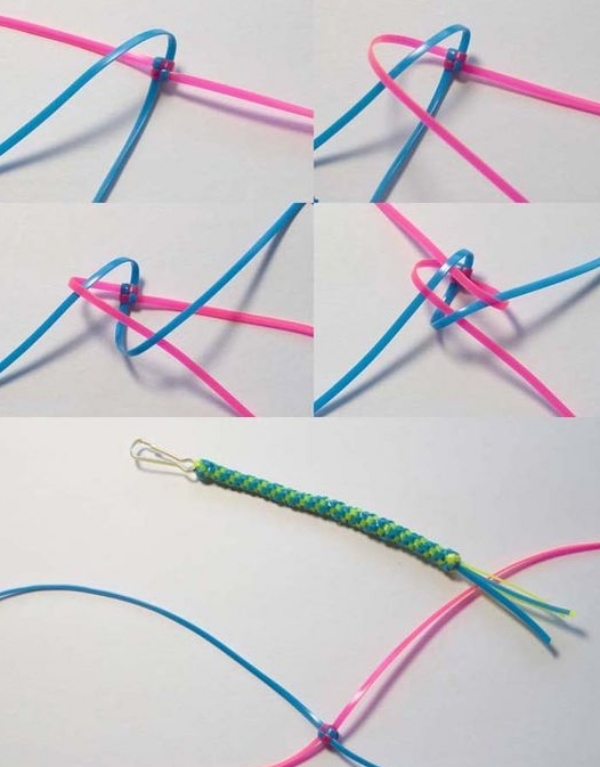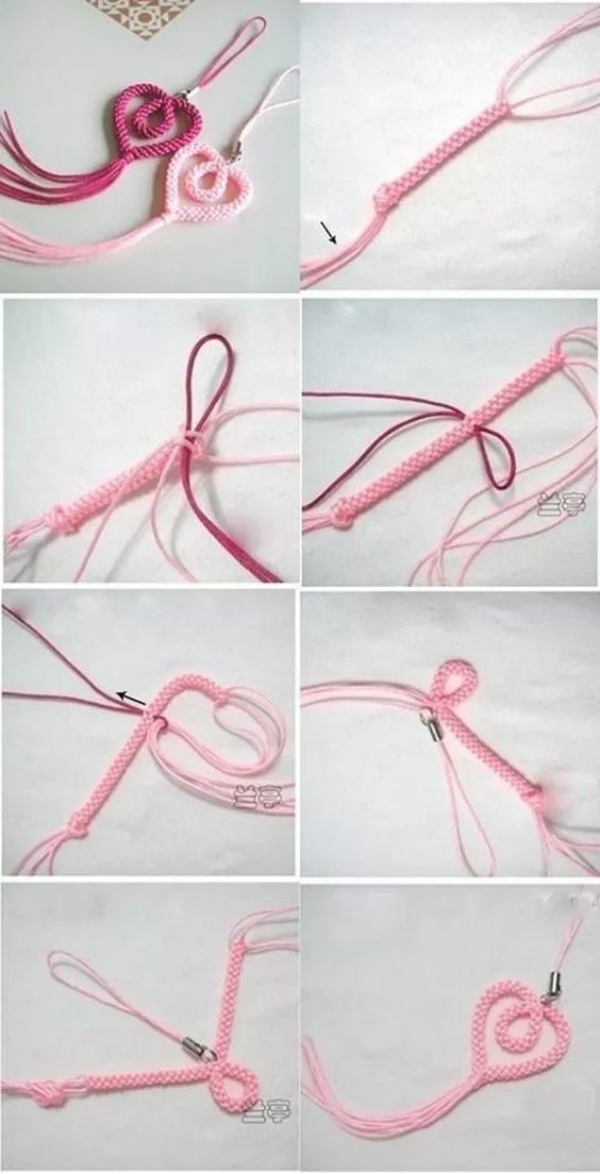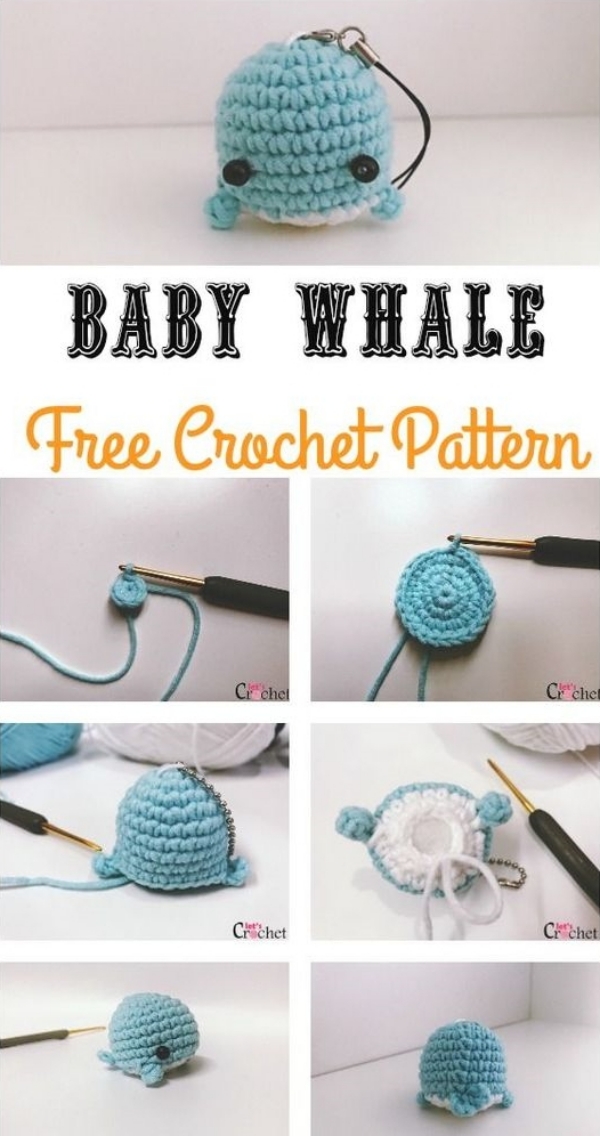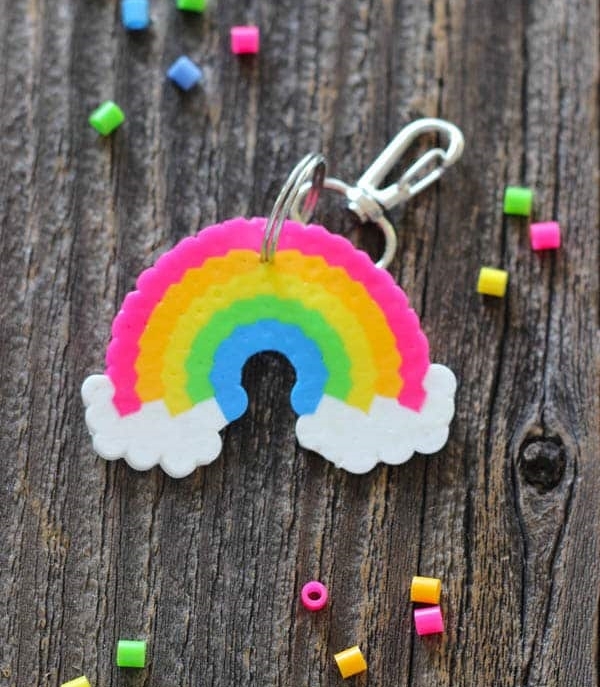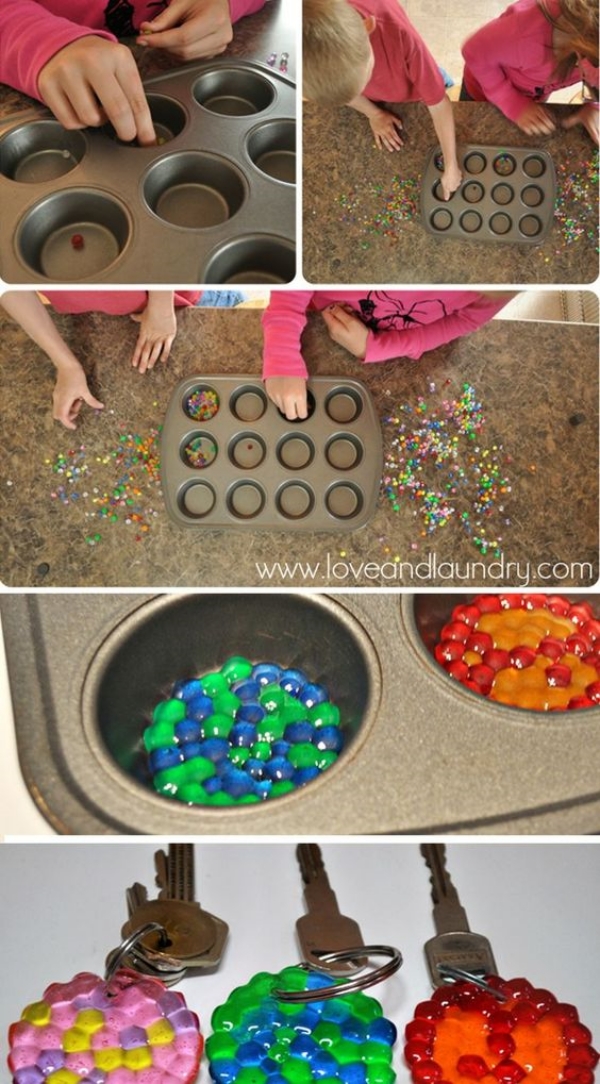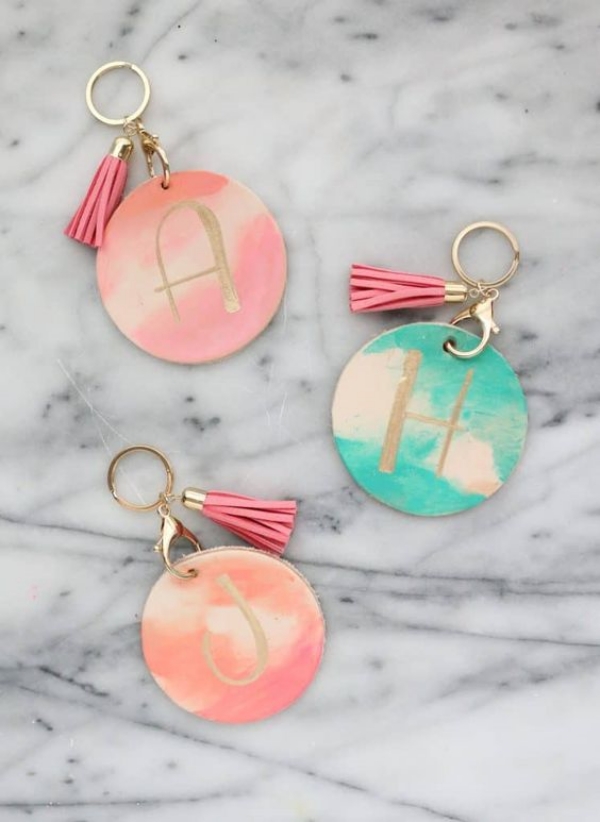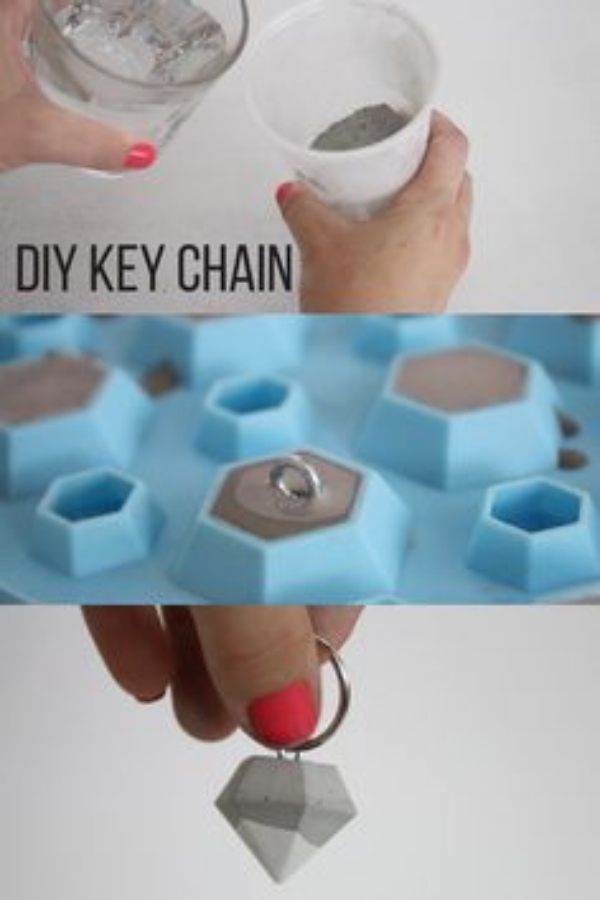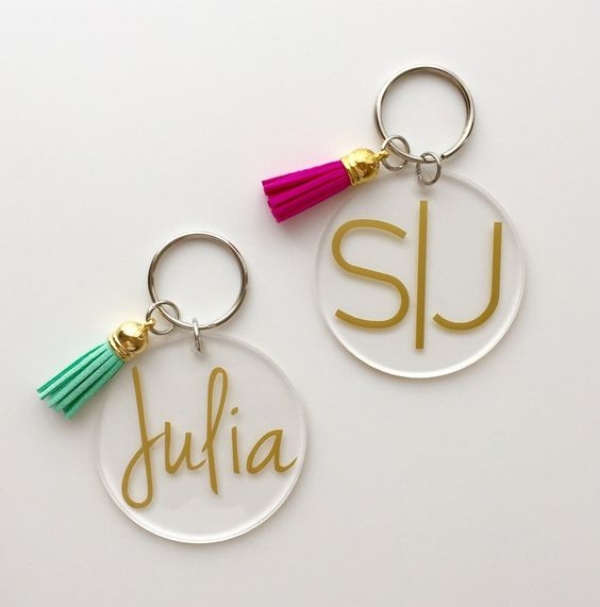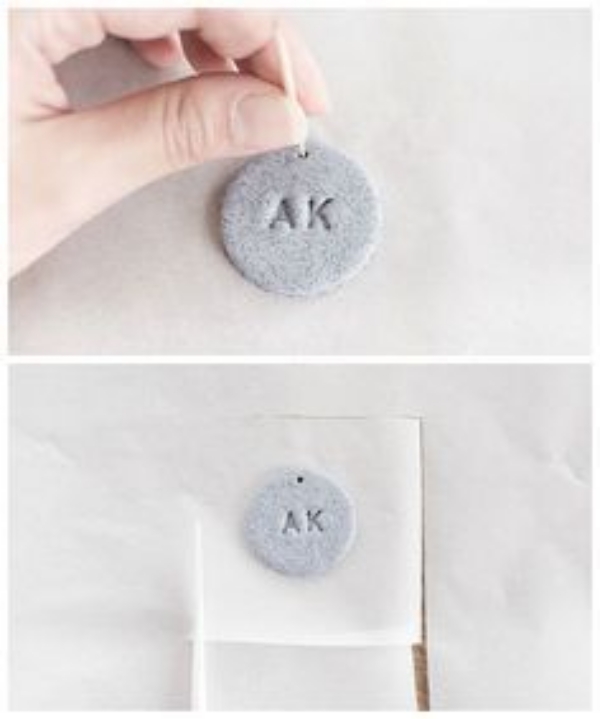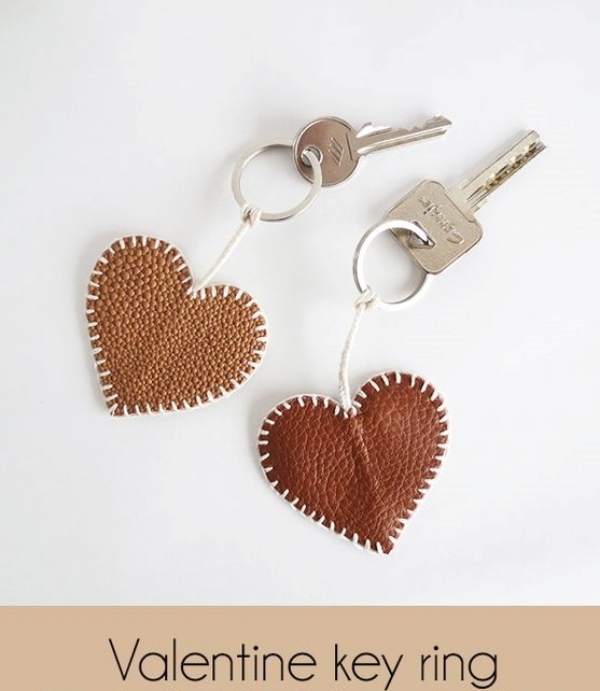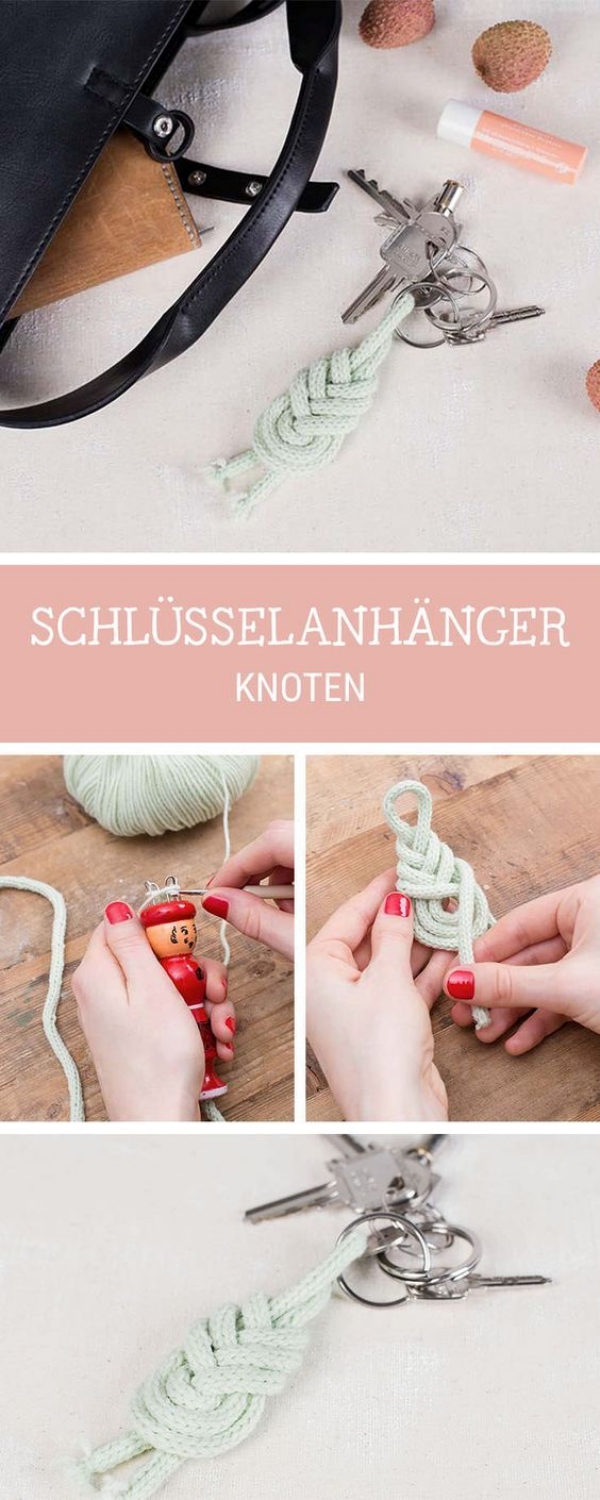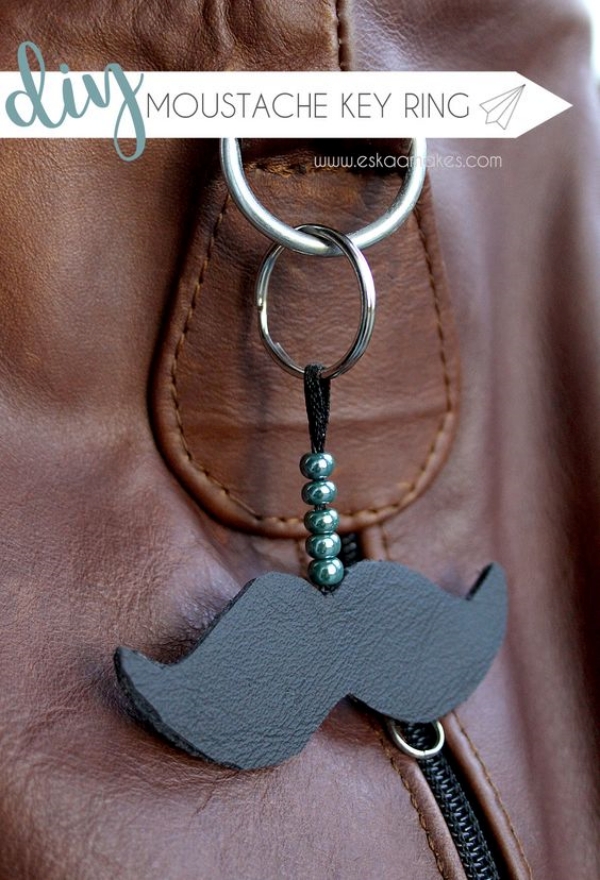 Sassy Key Ring For Your Office-Going Guy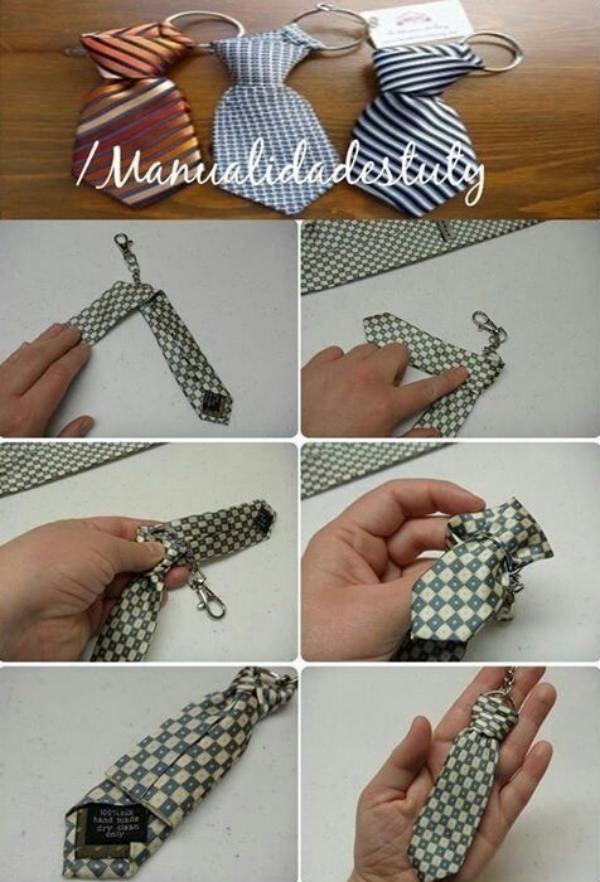 Do you want to give your boyfriend, best friend or brother a small token of love wishing them good luck with their new job? Well, if he has started to work at an office, you can give him this DIY tie key ring to make it his lucky charm! With this, here are Broken Crockery Mosaic Art Ideas!
DIY Cute Beaded Key Ring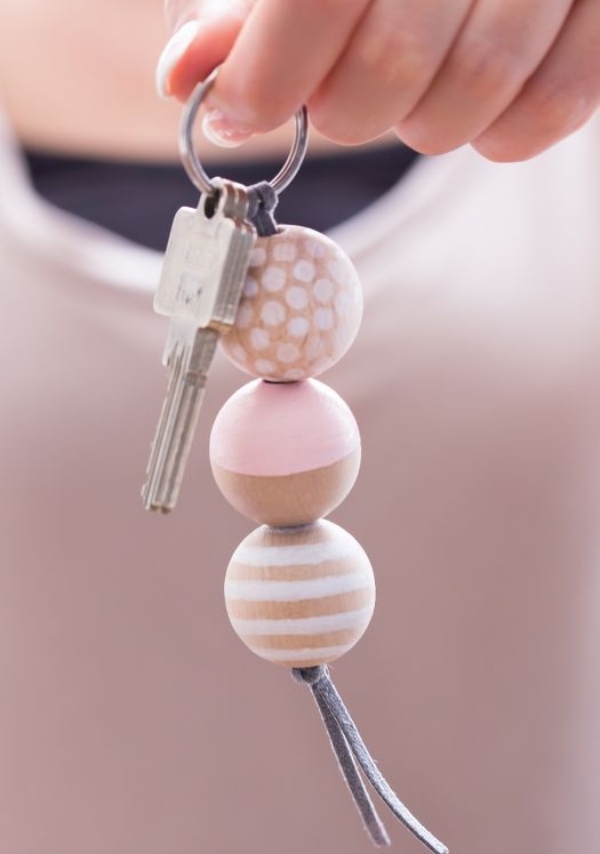 Beautiful beads look awesome when you decide to use them to show your creativity. A simple yet cute beaded key ring like this one will make your simplicity symbolic gestures with the cuteness it carries! Moreover, here are Handmade DIY Decoration Ideas For Different Purposes!
DIY Pom Pom Cherry Key Ring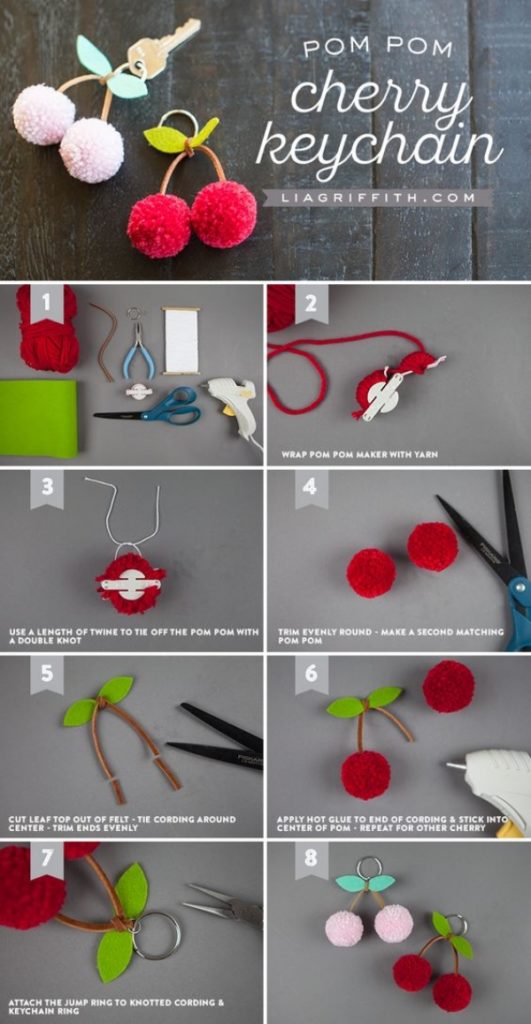 Bring out the bubbly nature in you with this DIY pom pom Cherry keyring! It is simpler to make than it seems to! Just follow the steps in the tutorial and make an amazing keychain all by yourself! With this, here are Useful Globe Art Projects to Restore Old Globes!
Elegant Leather Feather Key Ring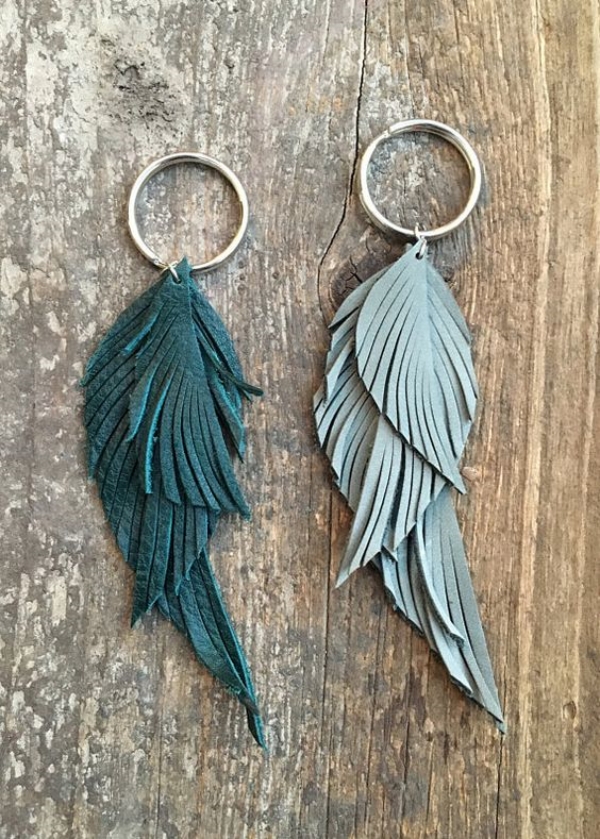 Are you in love with the texture of feather? Yeah we know it looks so classy that hardly anyone could reject loving it. so get a colorful piece of leather and make this elegant leather feather key ring. The feather feels to the leather material will make this keyring stand out even though it is so simple to look. Moreover, here are DIY Bohemian Craft Ideas For Your Hipster Soul!
The Bangle Key Ring
Most of us forget our key and the place we are sitting and boom, there are lost! It is a nuisance and we always wish there could be a way out! Well, there is a way out! The bangle keyring! Yes, this beautiful concept has your keys safe and gives you a charm of accessory at the same time. In addition, here are Magical DIY Garden Lantern Ideas!
DIY Anchor Key Chain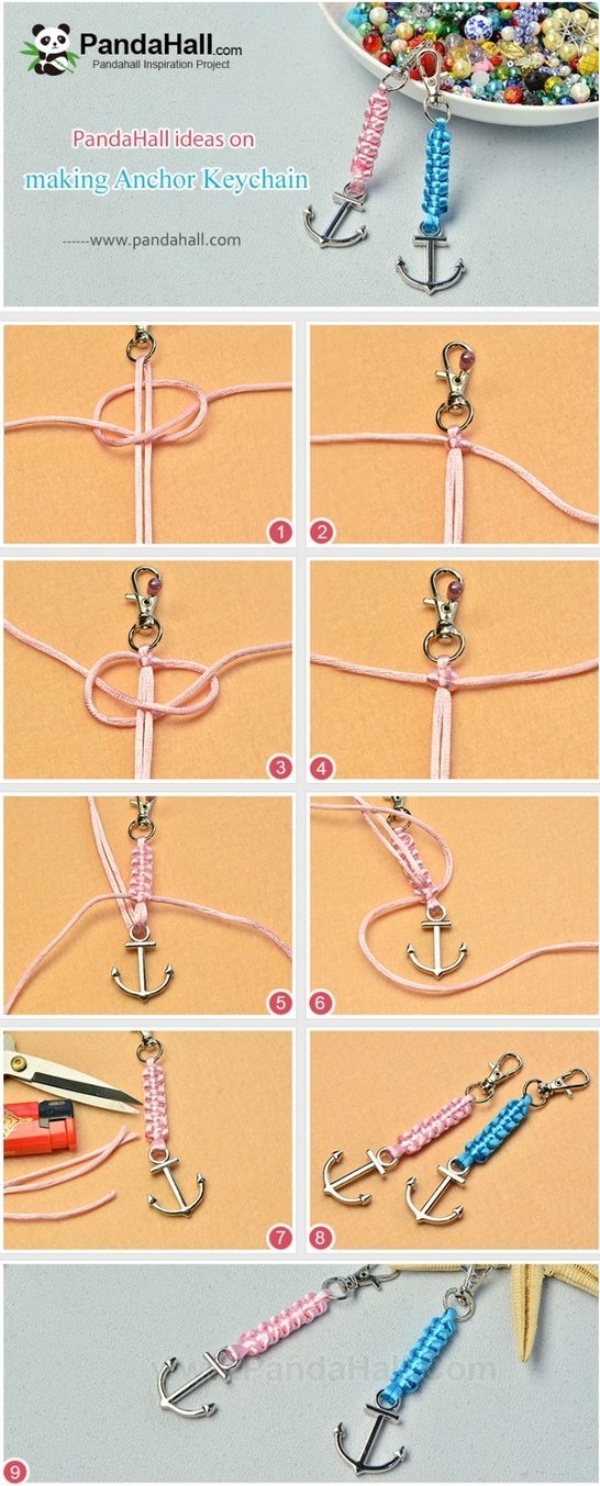 Is your sister or brother's birthday coming up and you want to make them feel special? Well, cards and other gifts are okay but don't you think you should give them something useful? Well, here is a cute DIY anchor key chain that you can make in the last minutes to give them a handmade gift they will cherish! In addition, here are Meaningful Pet Rock Art Examples!
Woolen Tassel For The Hustle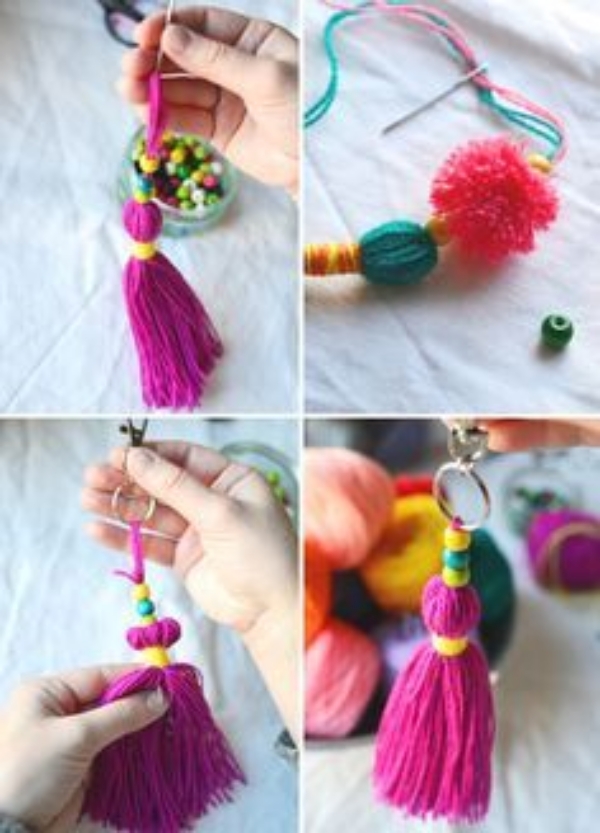 Do you wish to have a delicate key ring that you can also hang on your handbag as a charm? Well, then this is something that you should have! Make this tasseled key ring for the hustling lady and have it on the go! In addition, here are Creative Old Cycle Rim Craft Ideas!
DIY Macramé Tassel Key Ring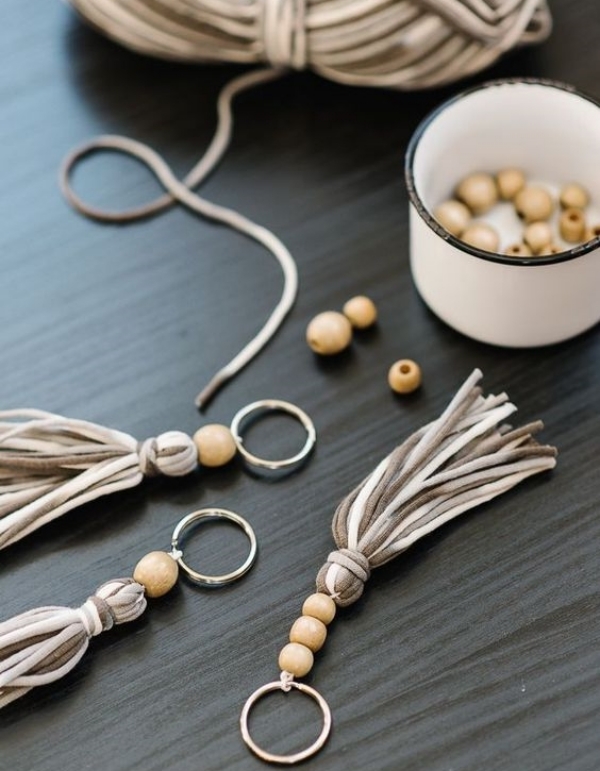 Not up for the woolen thing? Well, here is another way to make a tassel keyring! Make it with little macramé and beads. This looks sassy and stays longer than the woolen ones. Moreover, they can be used roughly! With this, here are Amazing Macramé Knots Tutorials!
The Stamped Leather Key Chain
Are you someone who loves using leather accessories? Well, your keychain should say it loud for you, shouldn't it? make a stamped leather key chain by following the steps in this easy DIY and have a customized keyring with your name on it! moreover, here are Unique PVC Pipe Decoration Ideas!
DIY Alcohol Ink Resin Key Chain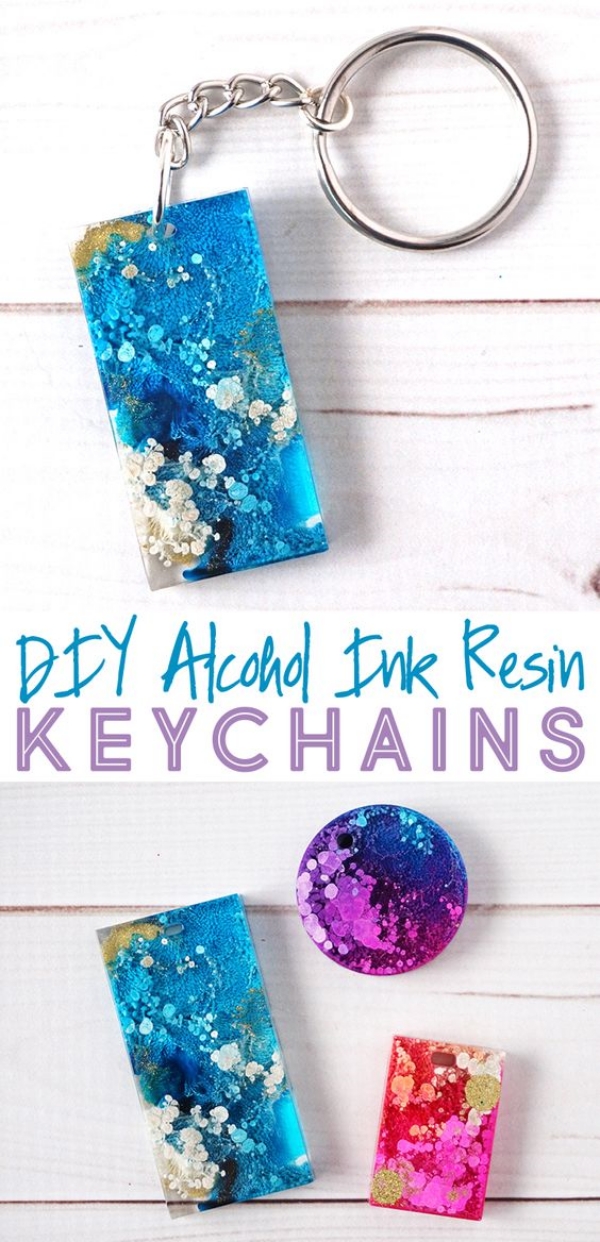 Are you and your girls in love with small details and blinks? Well, this DIY keyring is something that will excite you! Make this as a symbol of your girl gang with each of you having the same kind of keyring and show off your bond in style and sass! In addition, here are DIY Filled Balloons Decoration Ideas (Perfect Party Item)!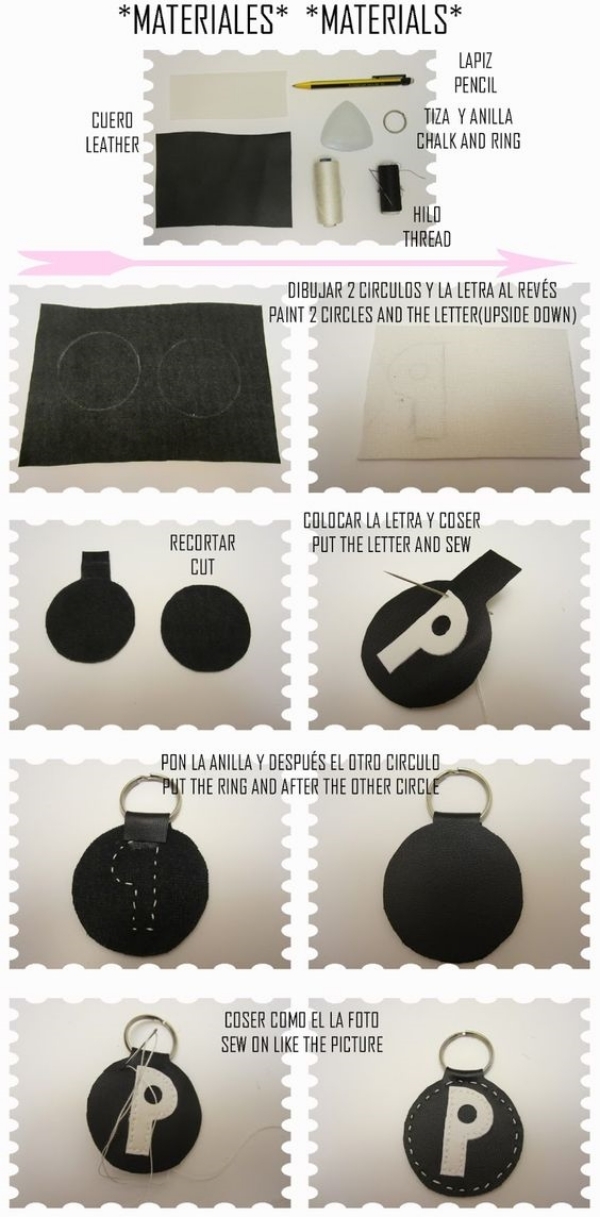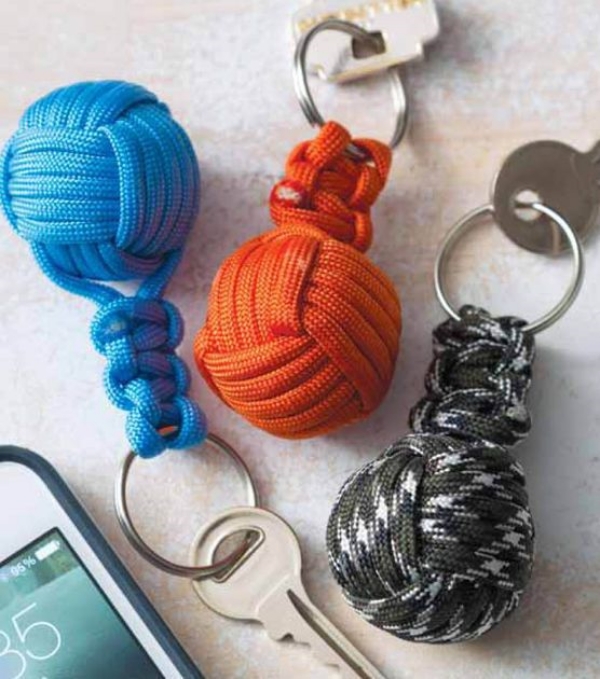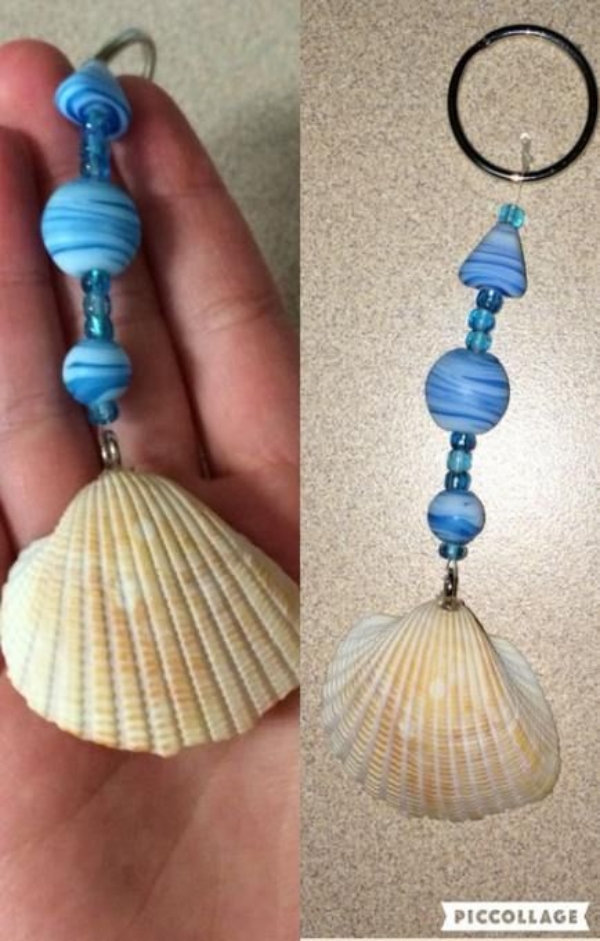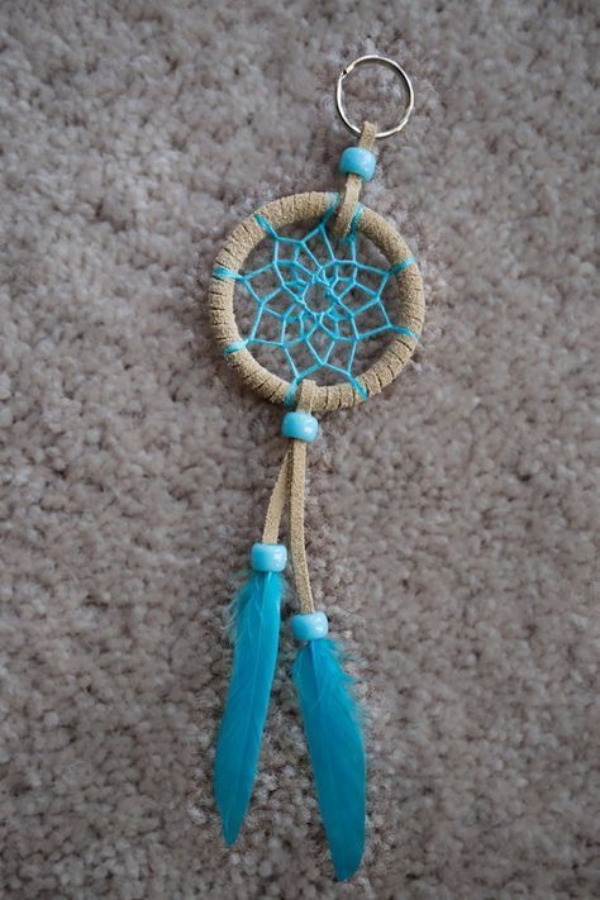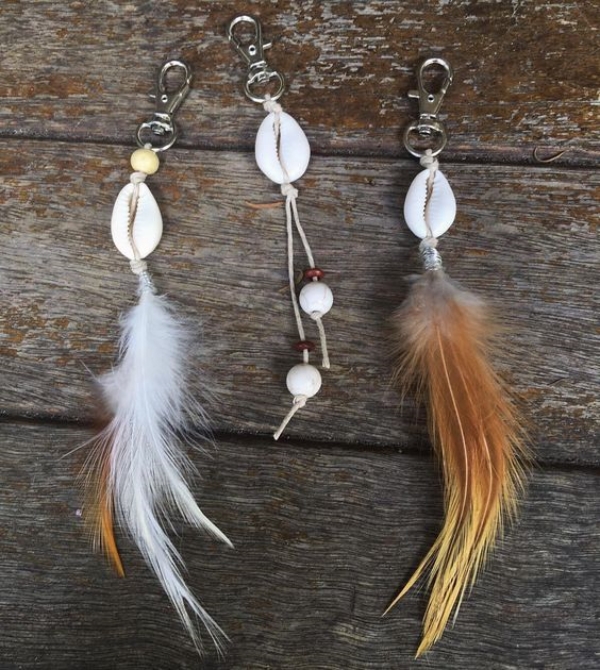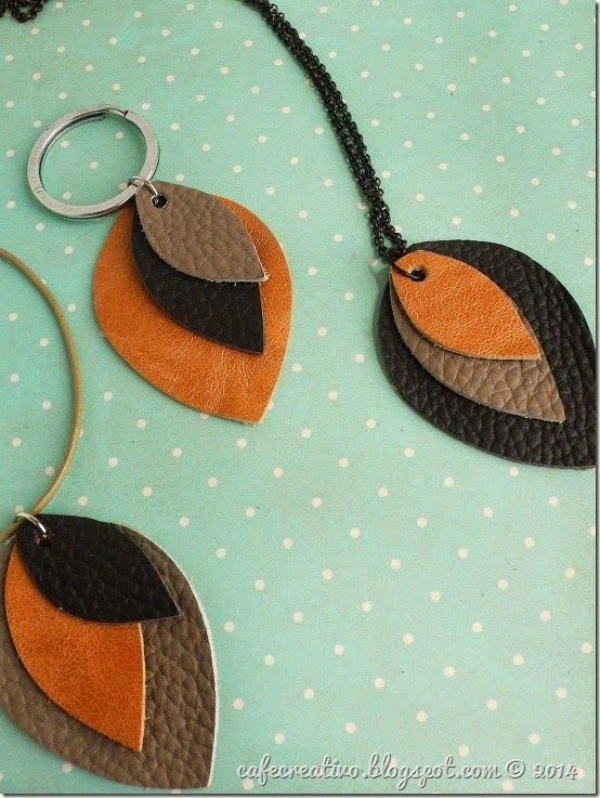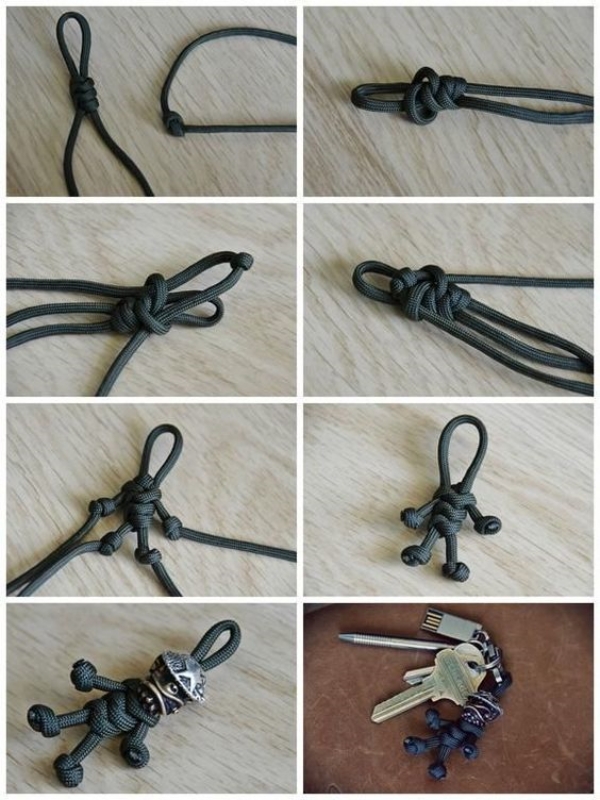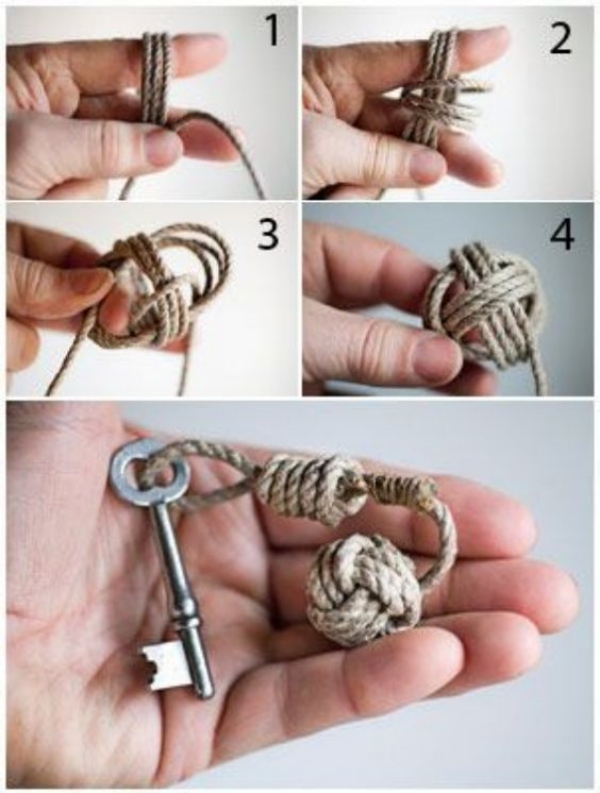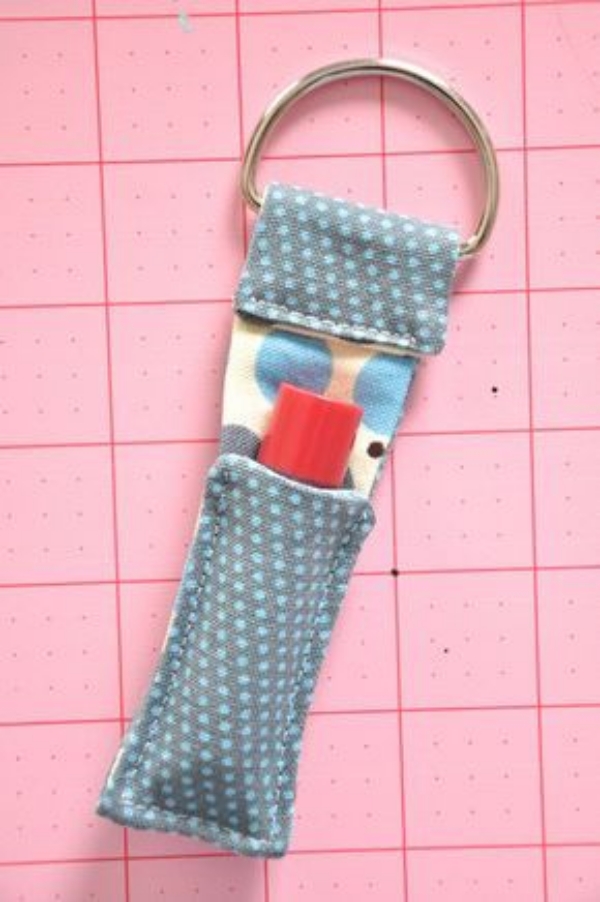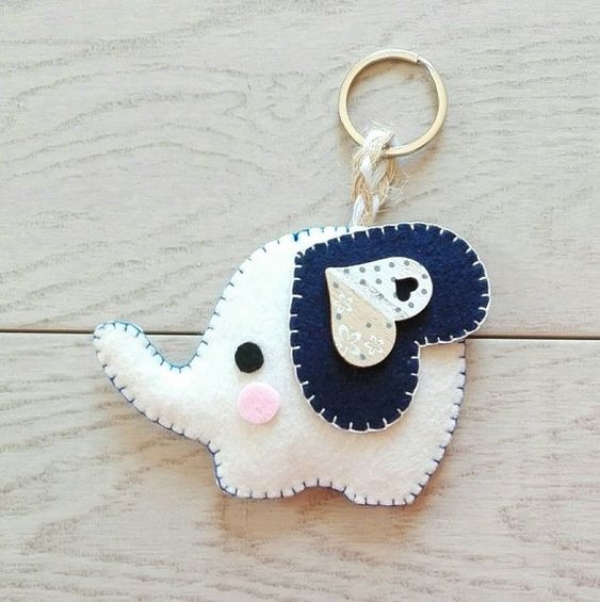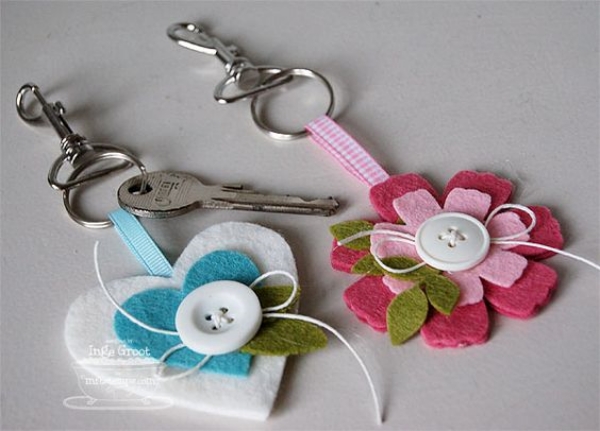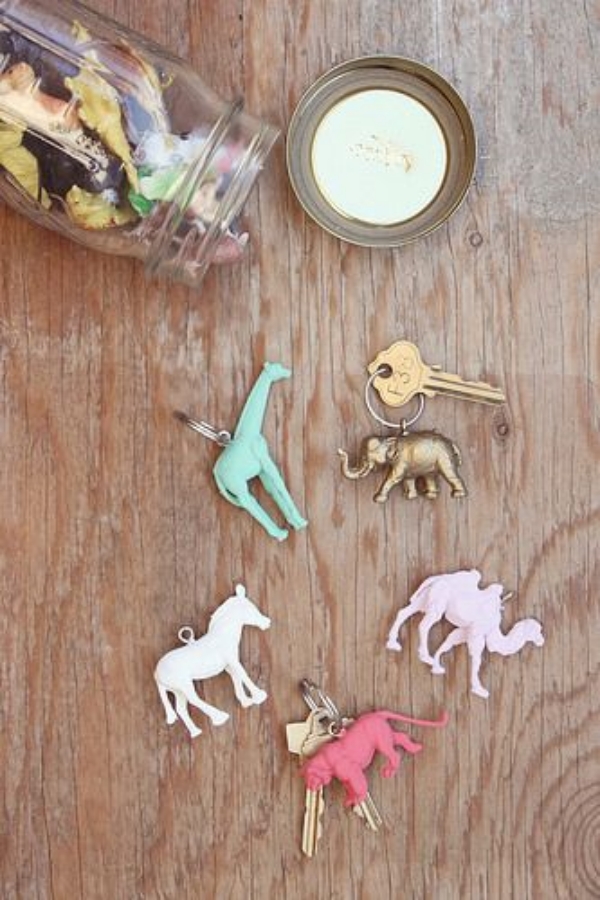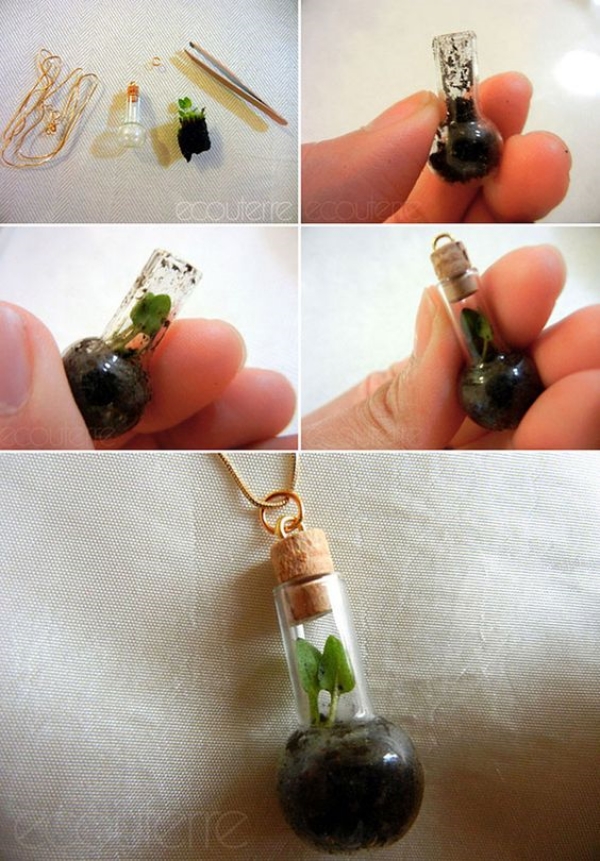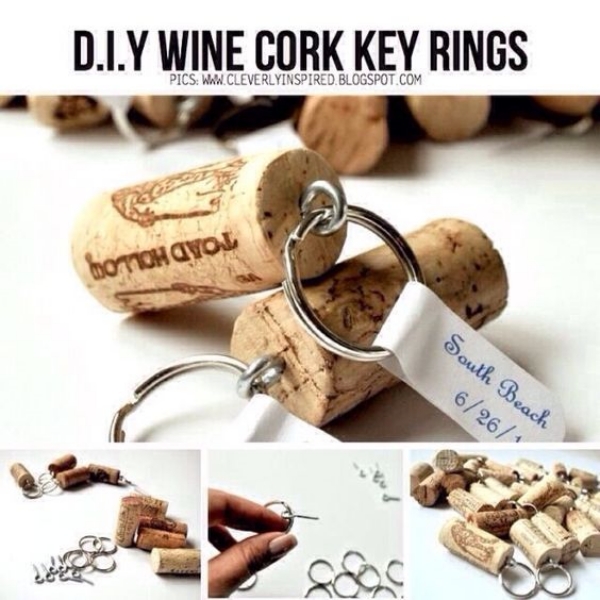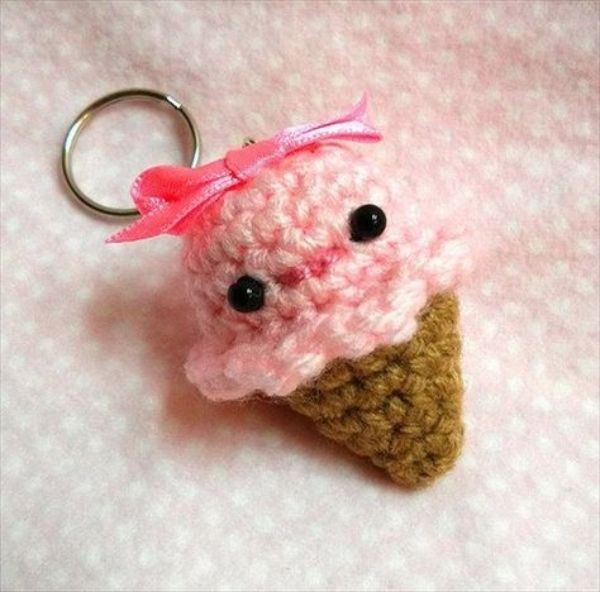 So these were some DIY Key Ring Ideas to Try This Year that makes some great gift articles for your friends and family. Follow them and make some great crafts. Have your time invested in making them and make your loved ones feel special with these handmade goodies. And here are Creative Crafts Ideas using Old Picture Frames!