It takes a vision to see god in sculptures while some can't see god even if he stands in front of him. The same is true is for art! Art can be found in the simplest things that you have around you. It can be made from waste like used tissues and even stones. One such thing that you can use is a button. Yes! The smallest of buttons can make up to being great artworks. Often when you are sewing up an outfit for your little one, there are many buttons that are left out. you can simply put these leftover buttons to use and create some amazing DIY projects. The Extraordinary DIY Button Craft Ideas that we have brought up here for you can be used for wealth from the waste project as well. These ideas will instantly catch the attention of an onlooker and knowing that it is a DIY, they definitely praise your talent!

Extraordinary DIY Button Craft Ideas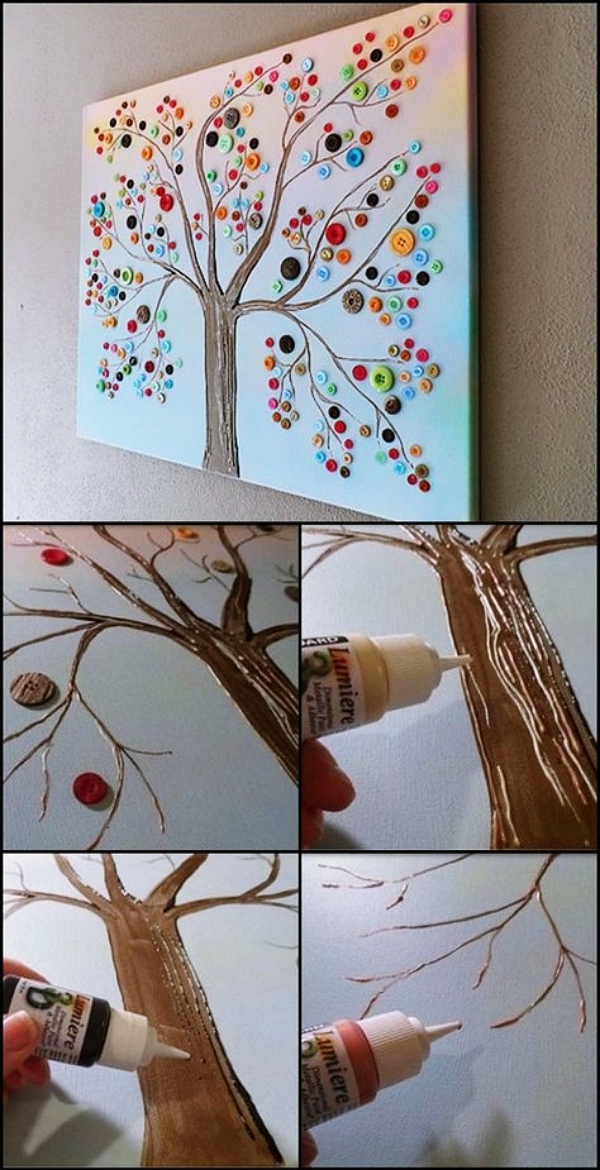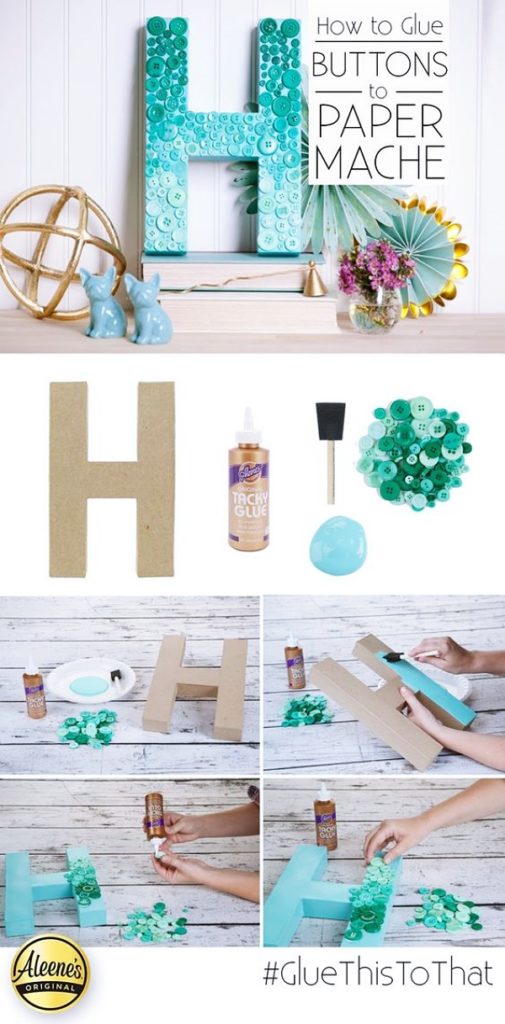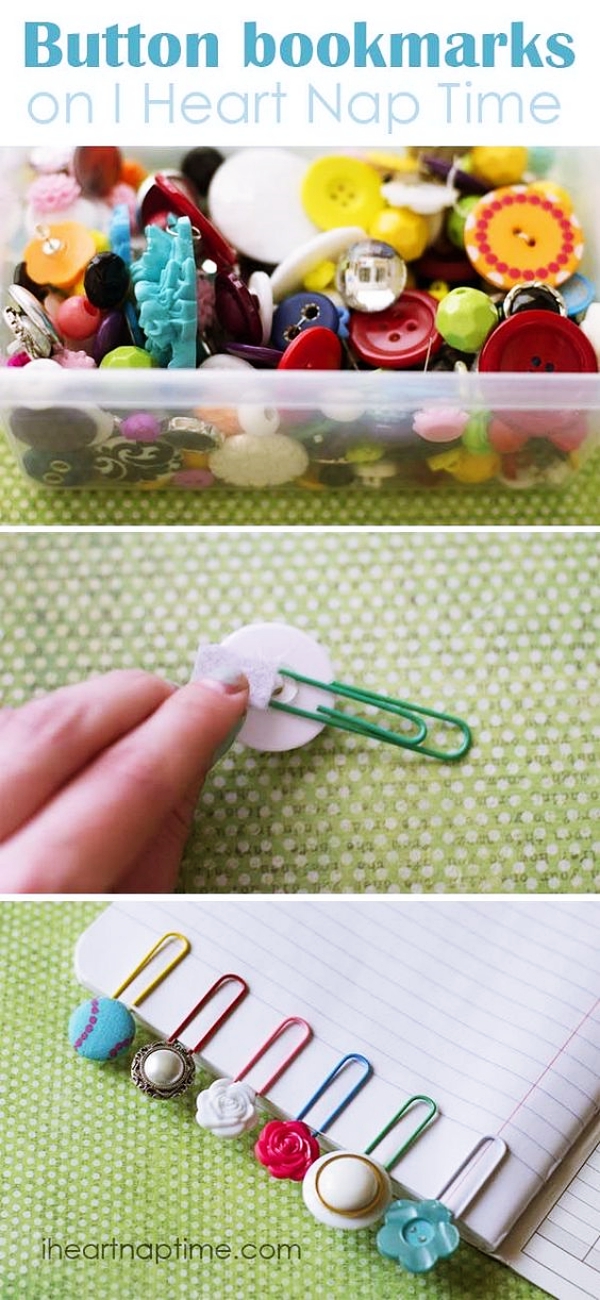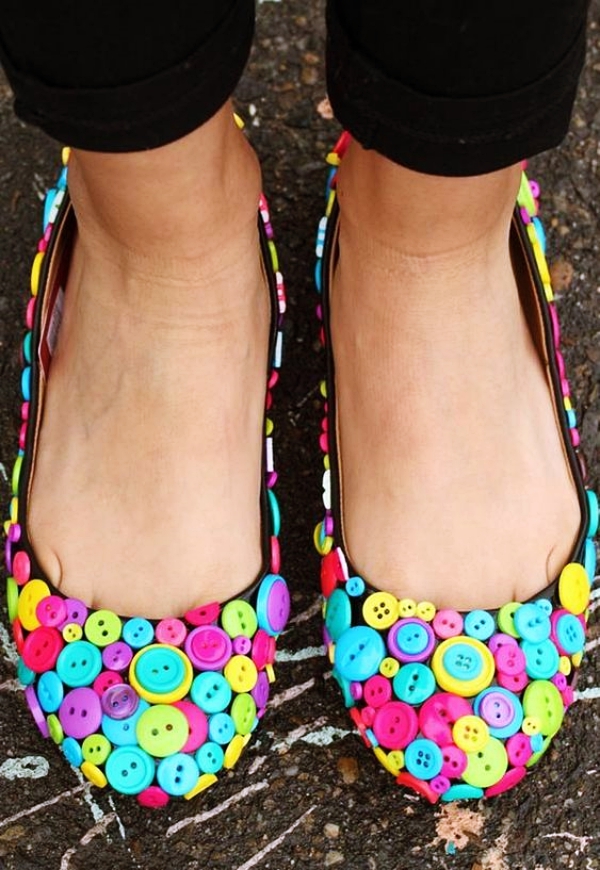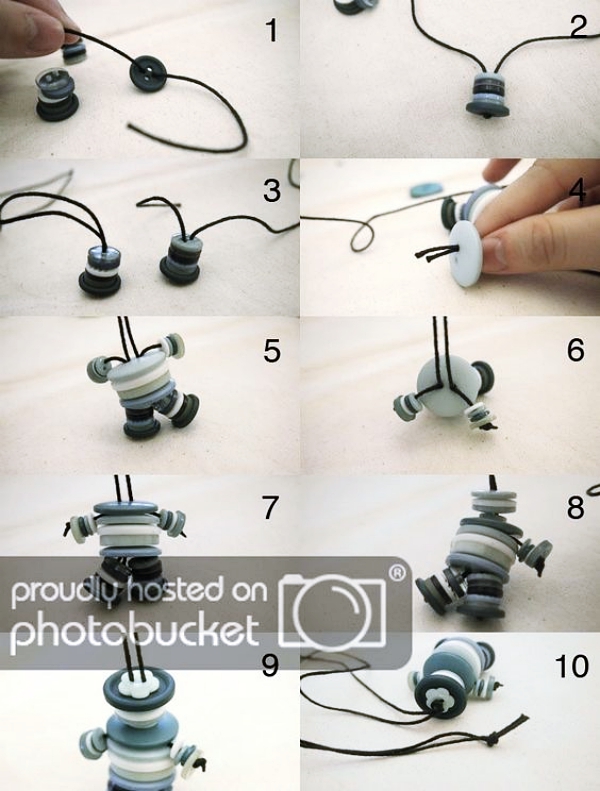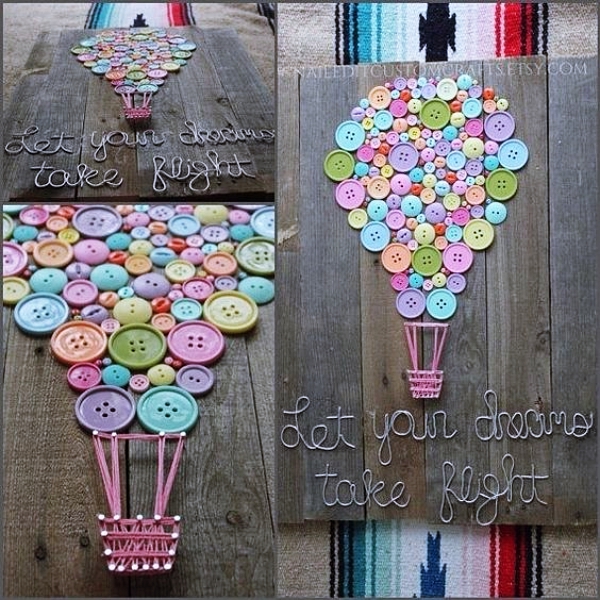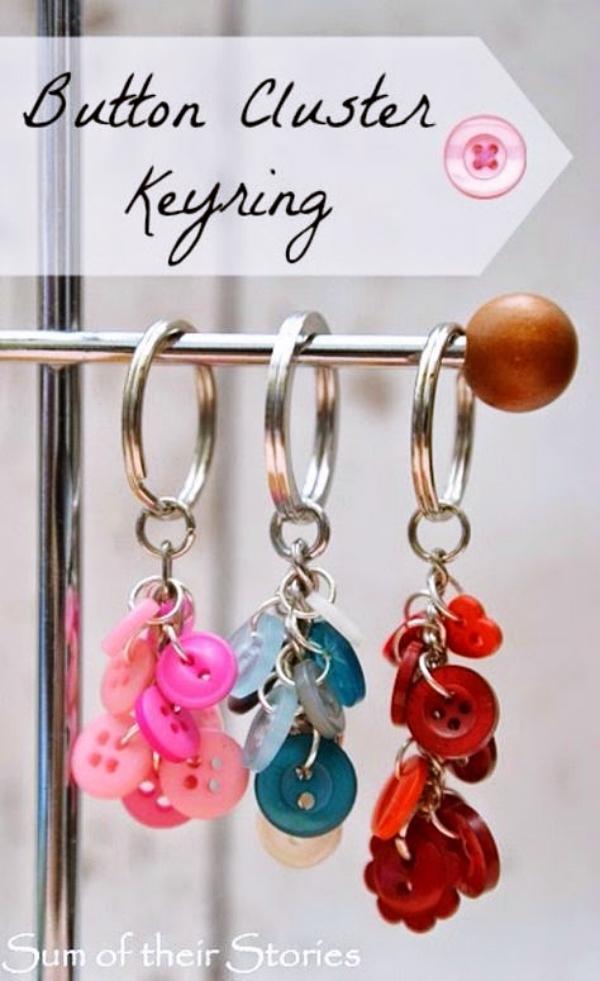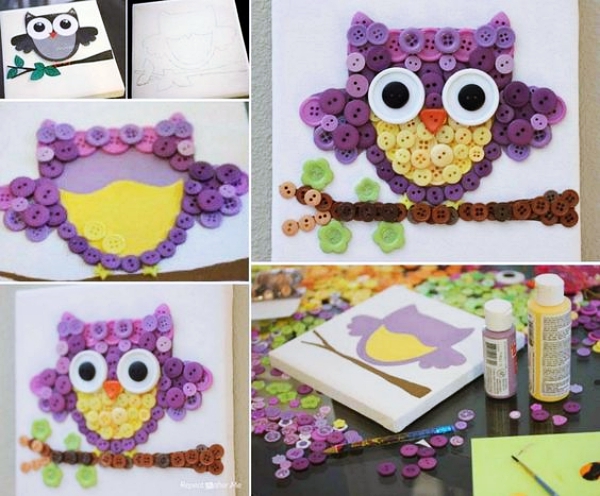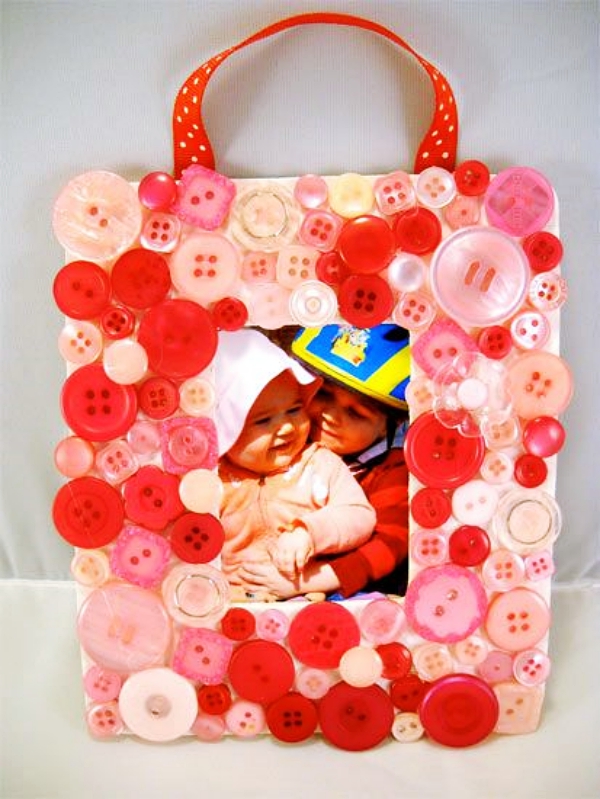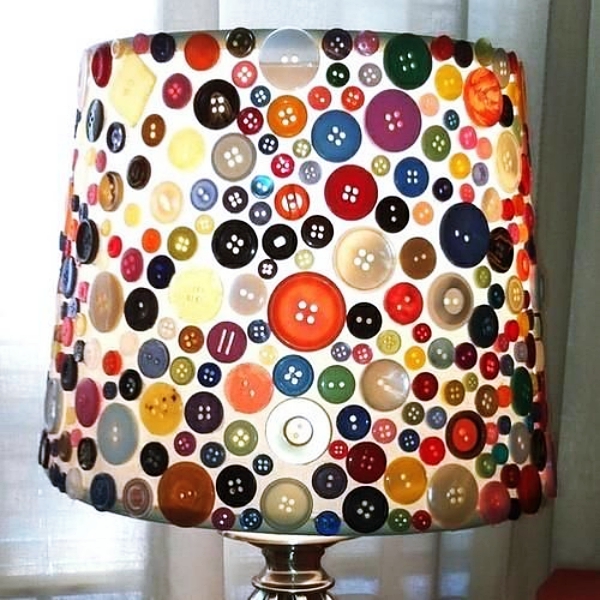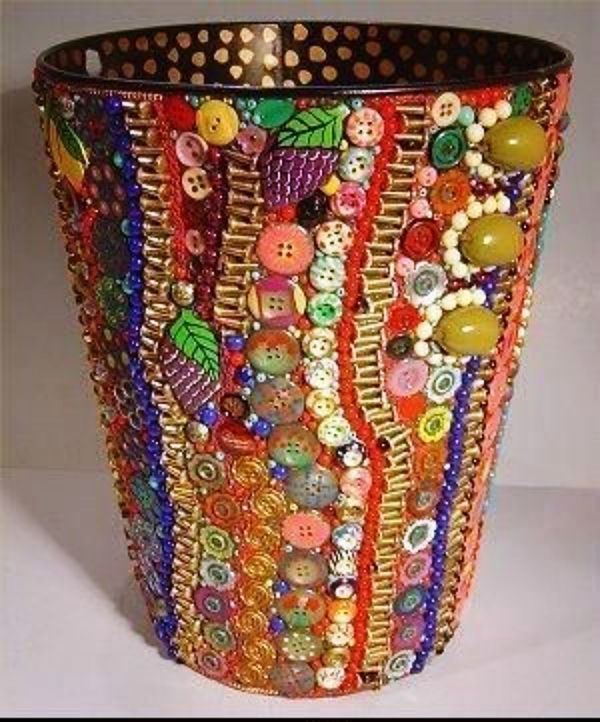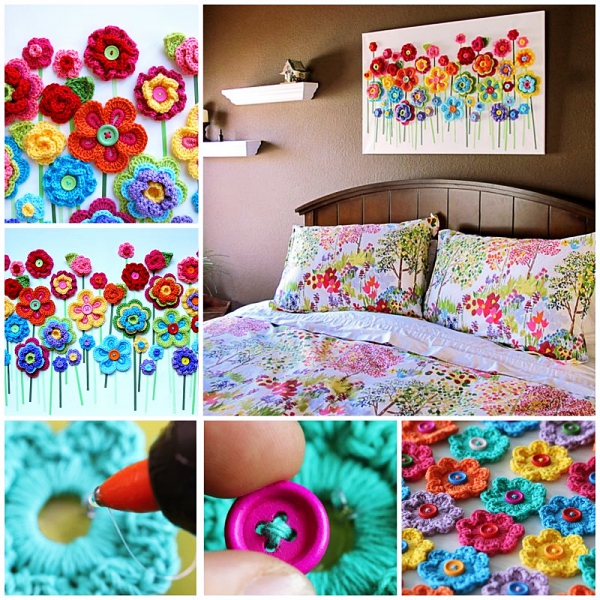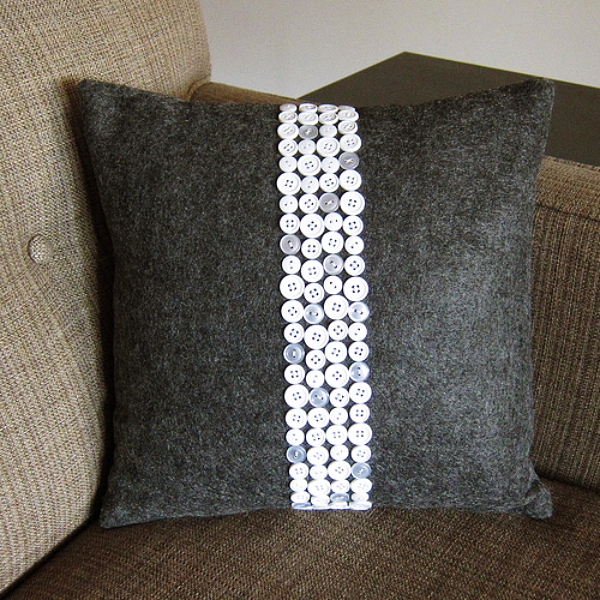 DIY Button Necklace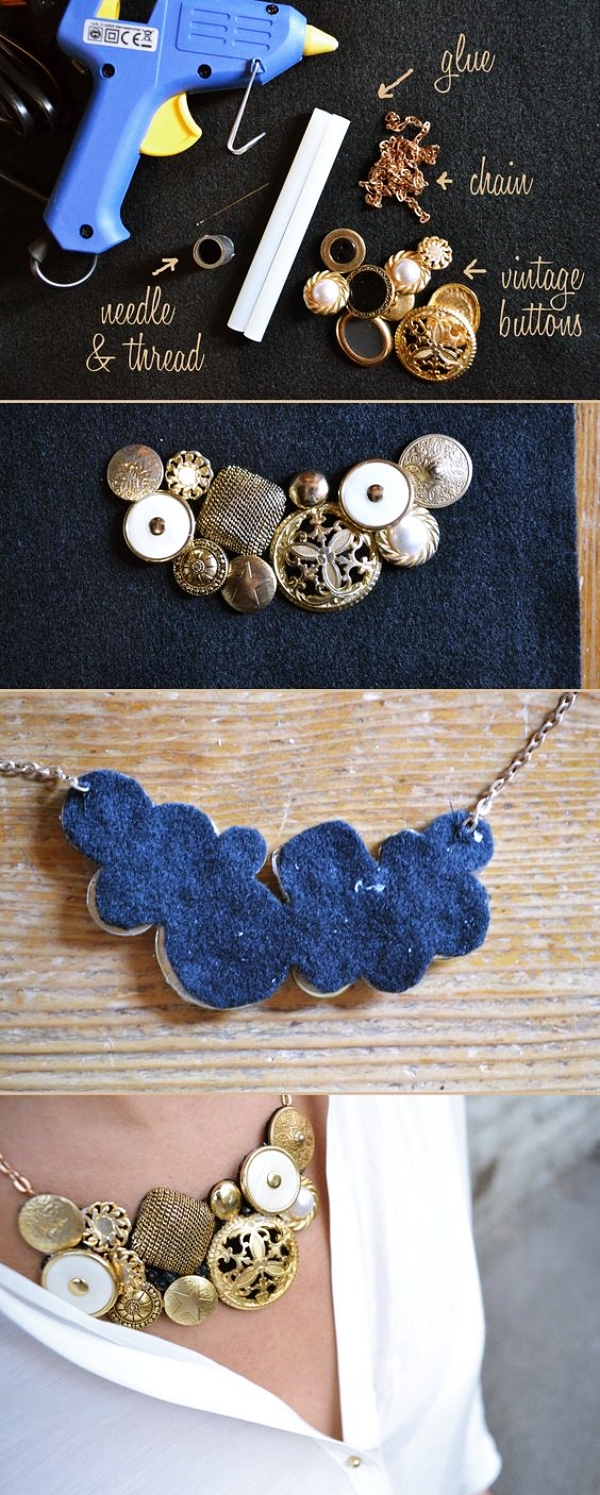 A vintage necklace is adored by all, but if it is a DIY then they surely go awe! Make this DIY button necklace to go with your formal or casual outfits as it would suit on both. Follow the steps given in the image to have a vintage Extraordinary DIY Button Craft Ideas that you can show off!
DIY Button Bracelet

Many times you want a bracelet that can go with your outfit, moreover, there are only a few variations in the options available in the market and you have to adjust with what you get. However, this Extraordinary DIY Button Craft Ideas that we have for you will let you have a customized bracelet. You can get buttons that match with your outfit and have a bracelet done by yourself.
DIY Button Flower Bouquet Décor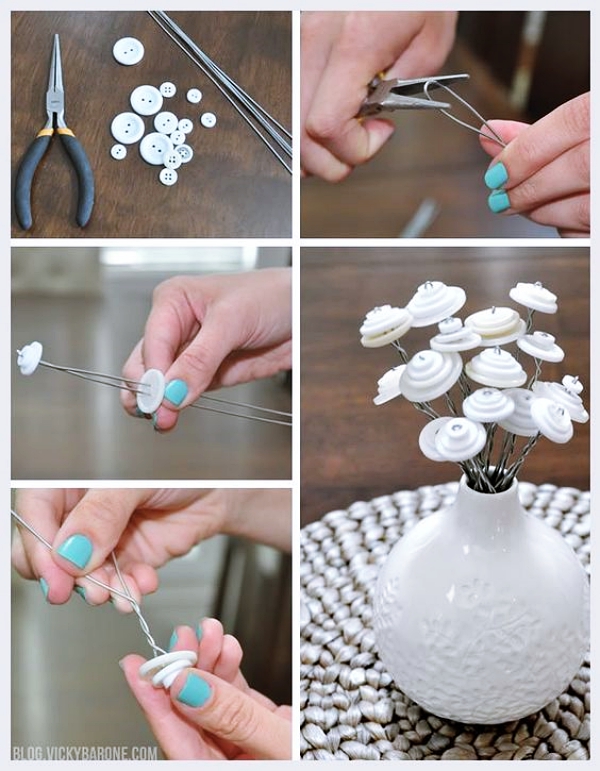 A house looks beautiful with decorative flower bouquets, however, what if we help you make these vase and bouquet style a little unique? For a gorgeous bouquet that never dries out and isn't made of fake flowers, try our Extraordinary DIY Button Craft Ideas.
DIY Button Fancy Container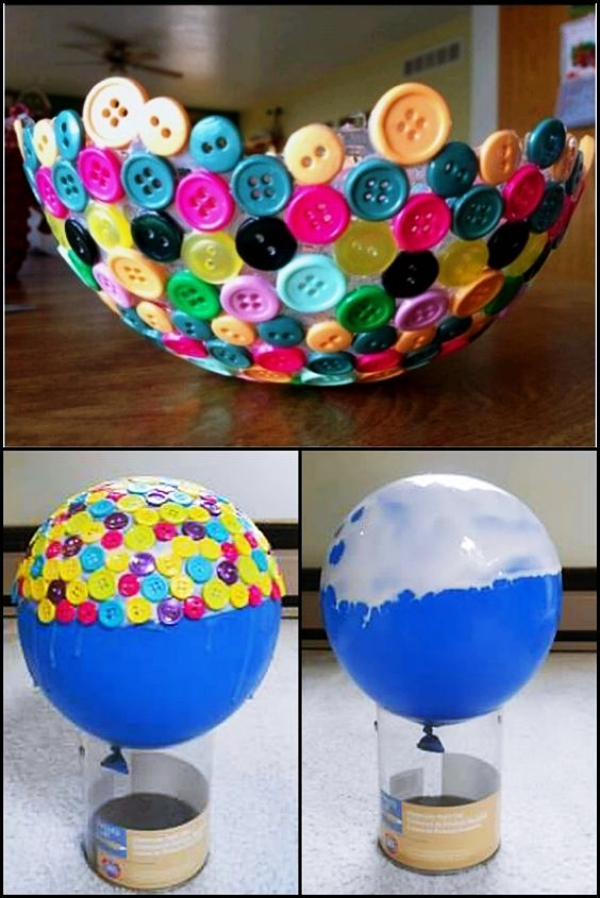 You must have seen this type of DIY project with numerous materials like glitter or paper. Well, try this Extraordinary DIY Button Craft Ideas for a change. This DIY craft will go best with the next one on our list.
DIY Button Initials For Kids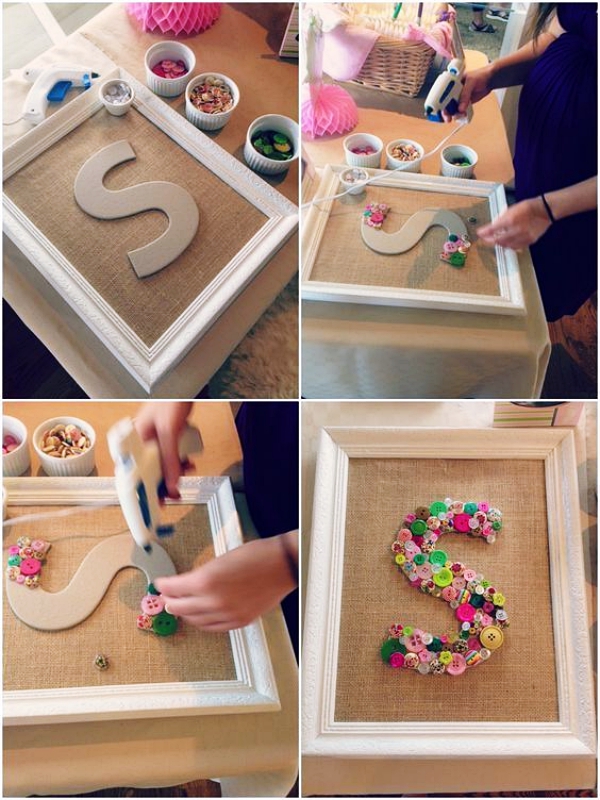 The decorations of a birthday party are not completed with the name of your child displayed with the happy birthday banner. So to show your creativity, design their name with this Extraordinary DIY Button Craft Ideas.
DIY Miniature Button Flower Brooch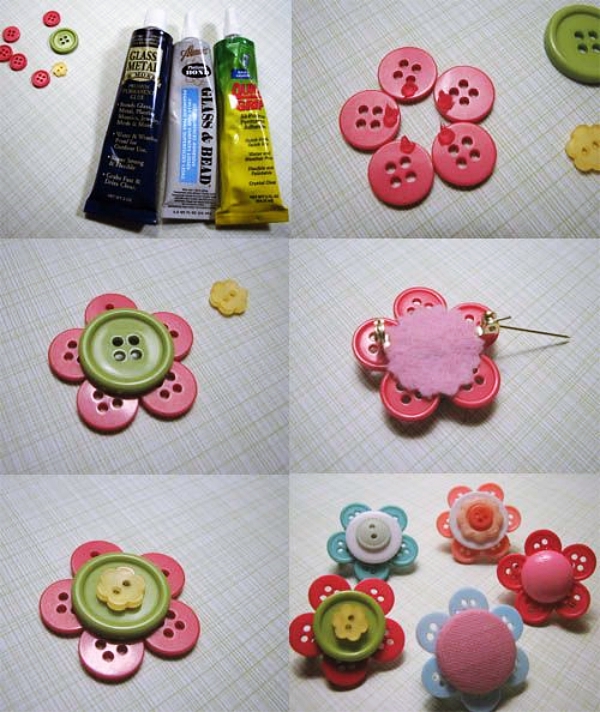 There may be times when your girl must have asked for a brooch just like the one you have. However, those expensive brooches are not something for the kid. What can you do to have your child feel the satisfaction of having one? Design her brooch! You can do this by following our Extraordinary DIY Button Craft Ideas.
DIY Pretty Button Bobby Pins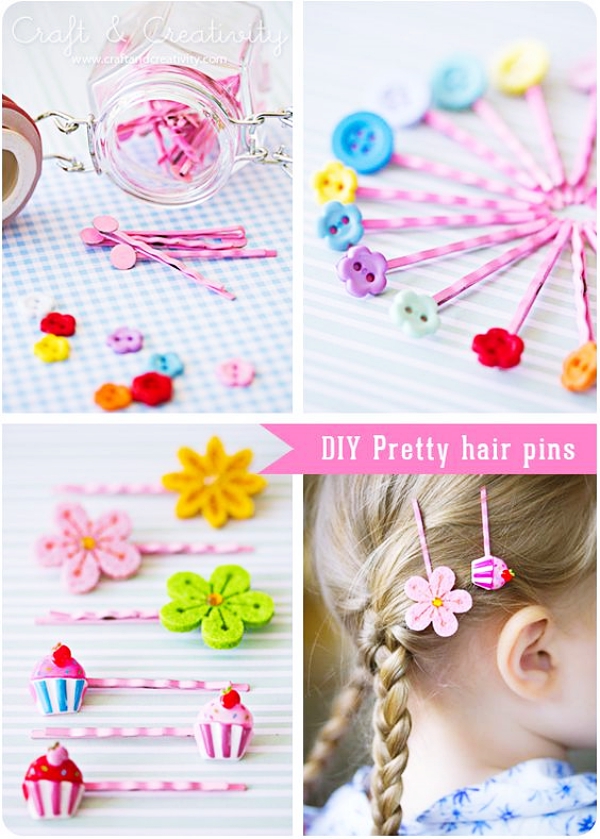 Bobby pins are the basic requirement when it comes to having a hairstyle. But what if you could design one for yourself? Follow this Extraordinary DIY Button Craft Ideas for a cute and pretty button bobby pin.
DIY Stylish Headband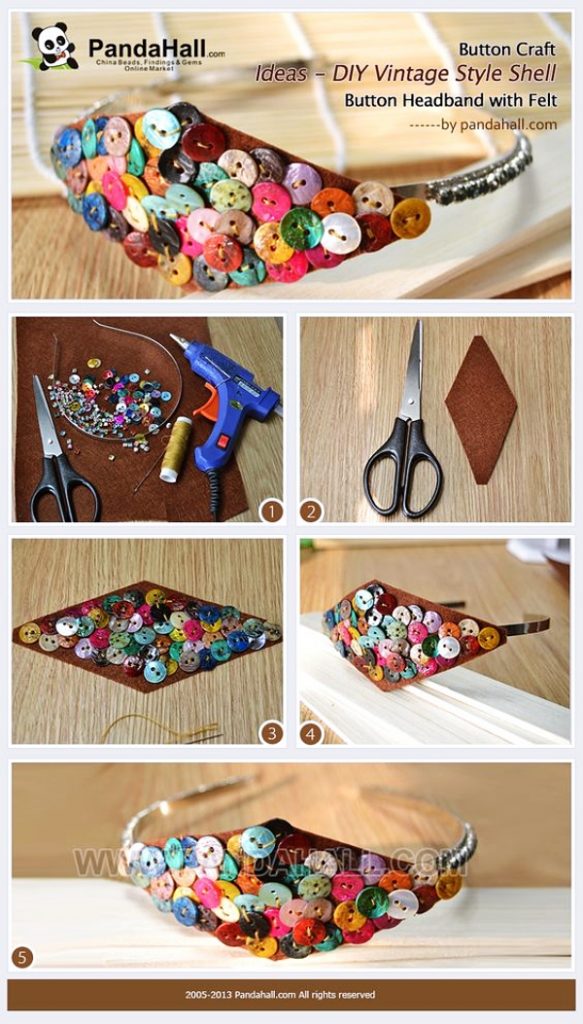 Little girls look so cute when they have a pretty headband that keeps their bob hair back. Customize one for you young one by getting inspired by this Extraordinary DIY Button Craft Ideas.
DIY Statement Rings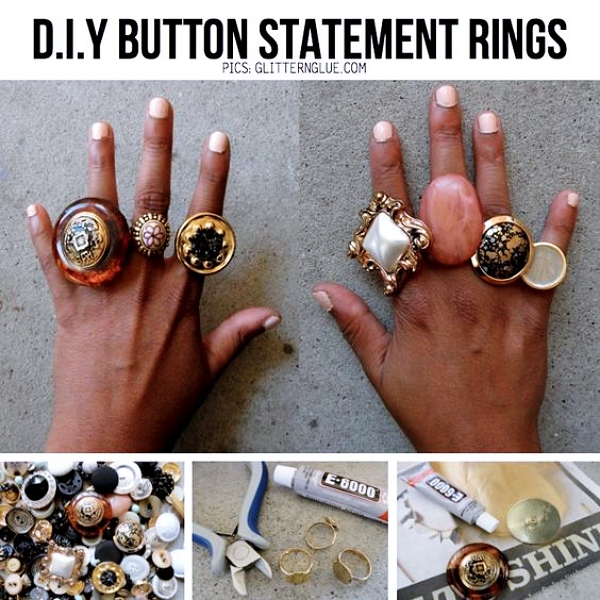 Girls are all head over heels for jewelry. So this one in the Extraordinary DIY Button Craft Ideas list is the one you can make for yourself or if you are a guy, you could gift it to your girlfriend. This one piece can also be great for a guy, but for that, you need to have a manly kind of button!
DIY Fairy Bike Mini Decorations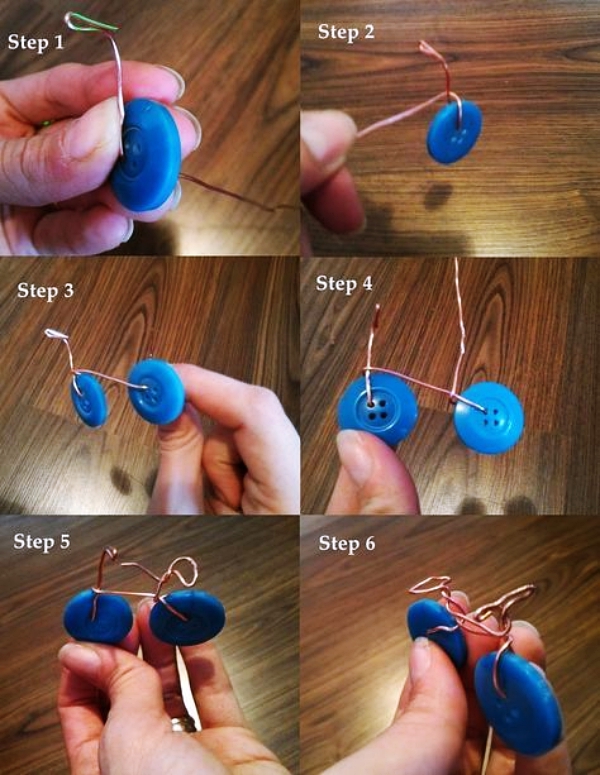 Miniature crafts are loved by kids, moreover, many adults too love the sighting of something minute with details. Use your old simple buttons for this Extraordinary DIY Button Craft Ideas. And while it's cute, the fairy bike acts as a very gracious decoration piece.
DIY Flower Button Decoration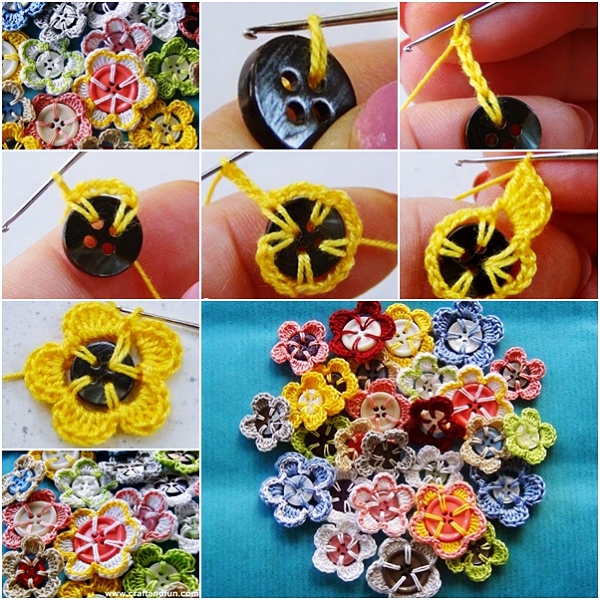 This DIY flower button decoration looks very beautiful and is very easy to make. Take a button and start sewing in from one of the hole of the button. Make a chain stitch and make flowers out of it. make quite a many flowers and attach the together to make this piece of craft.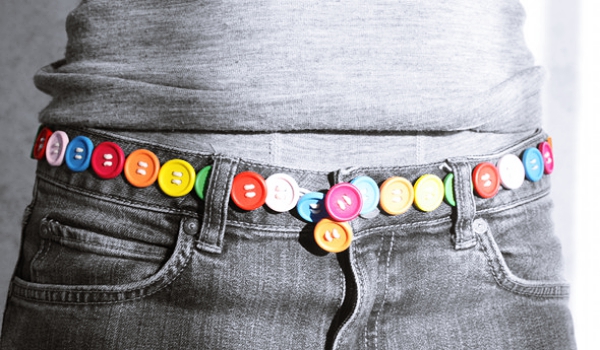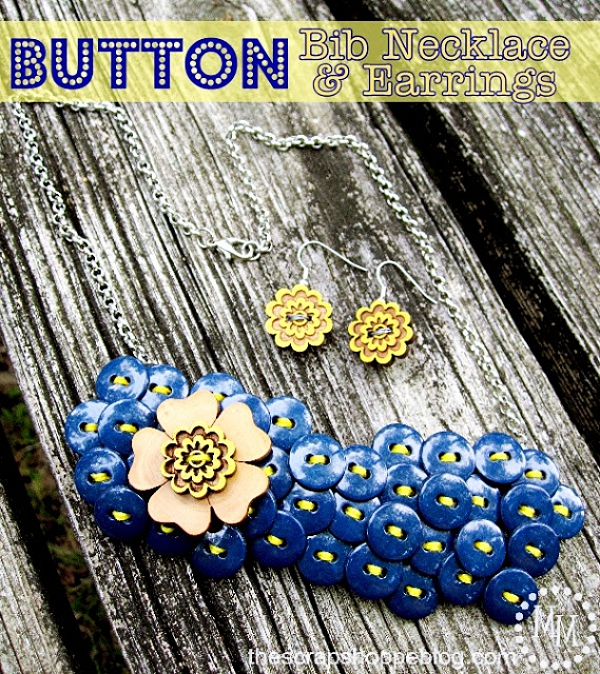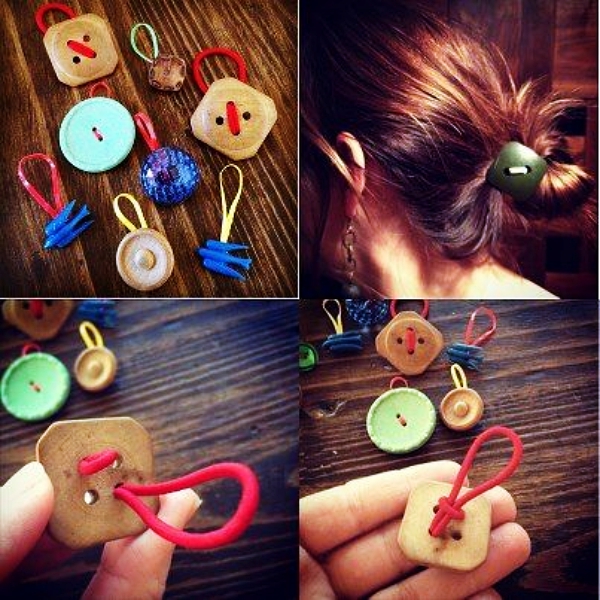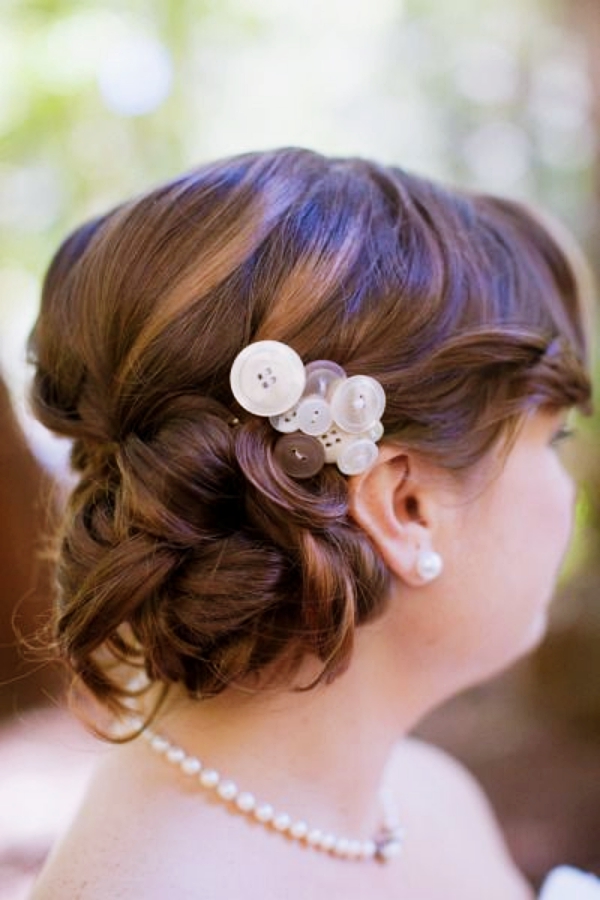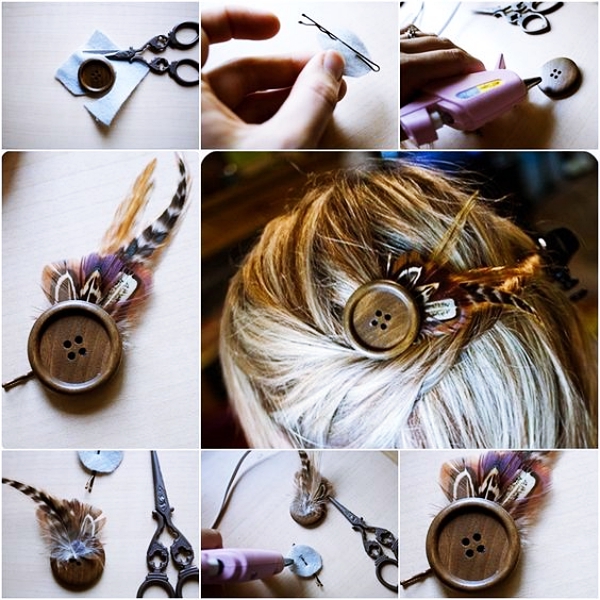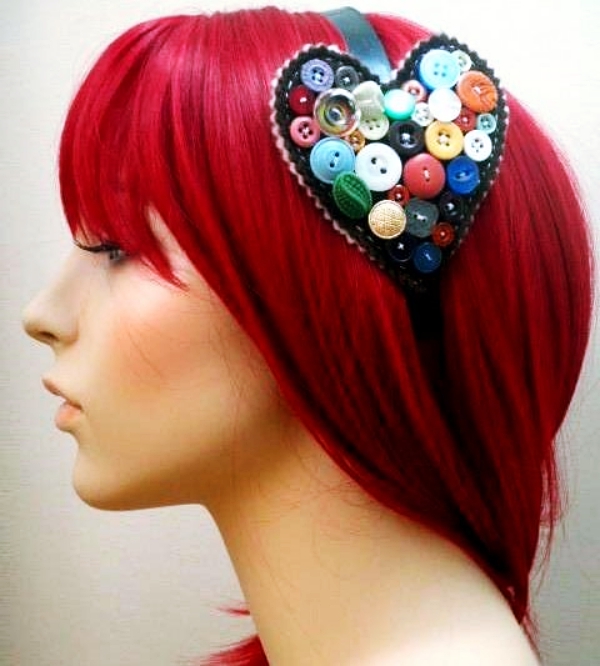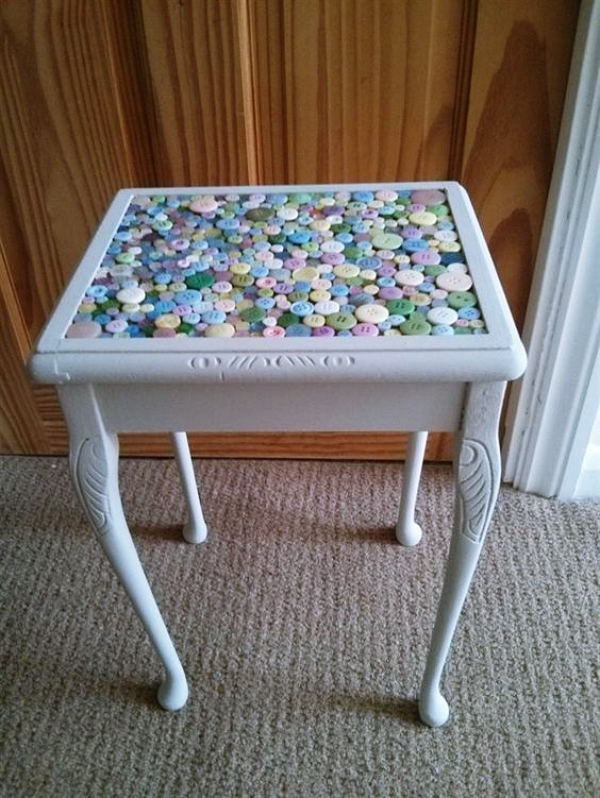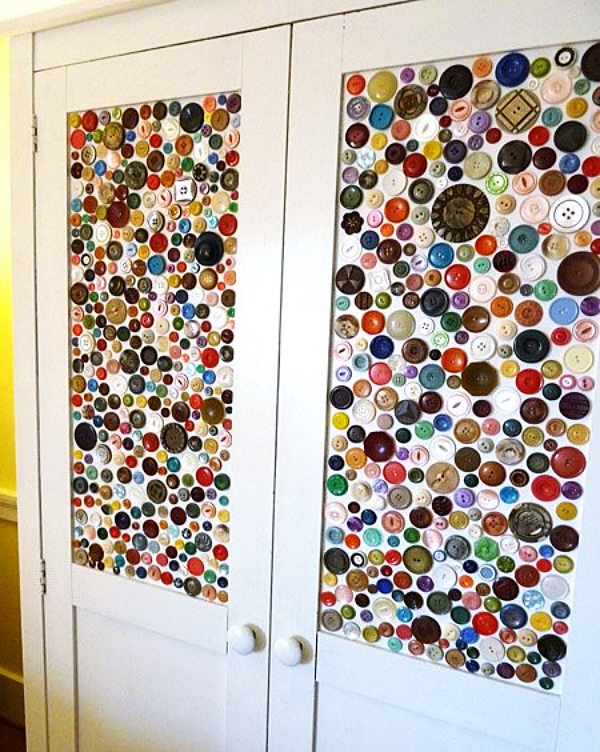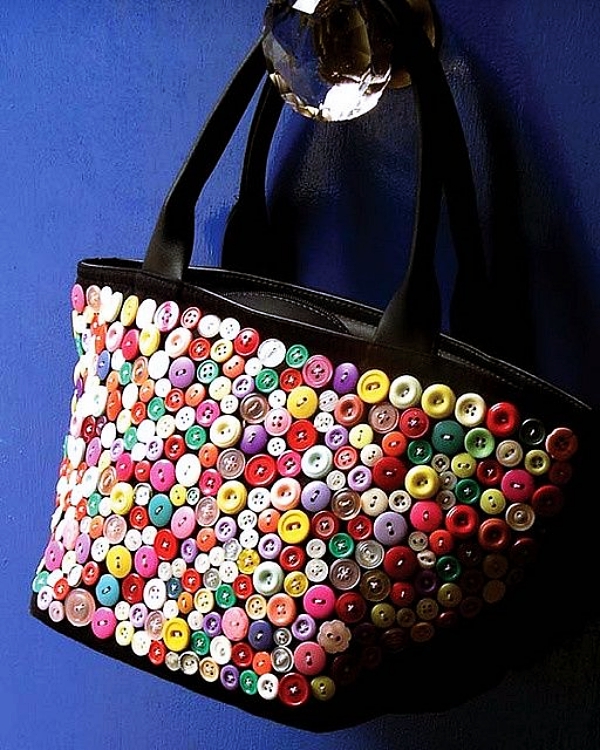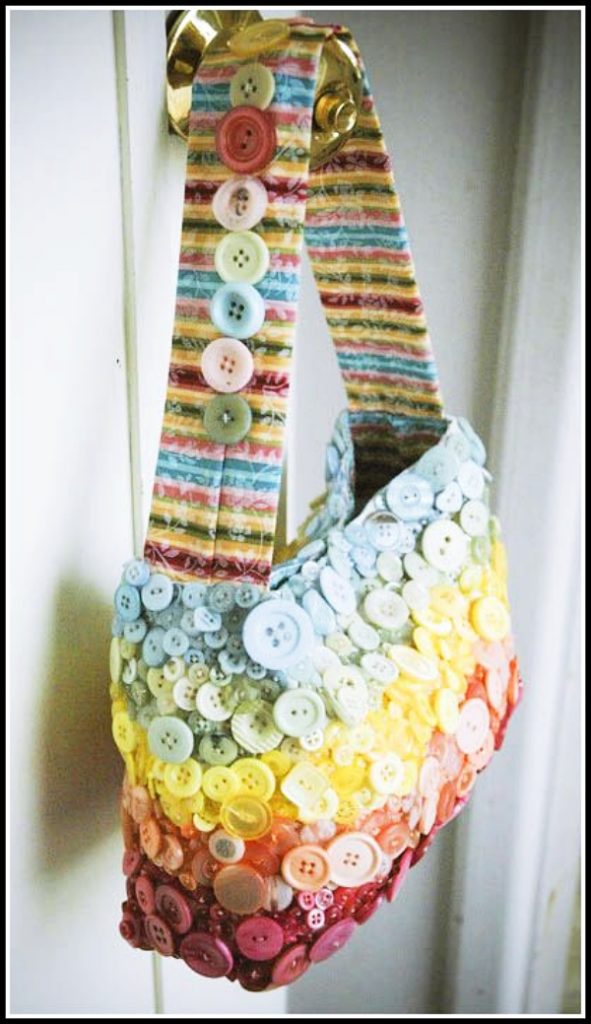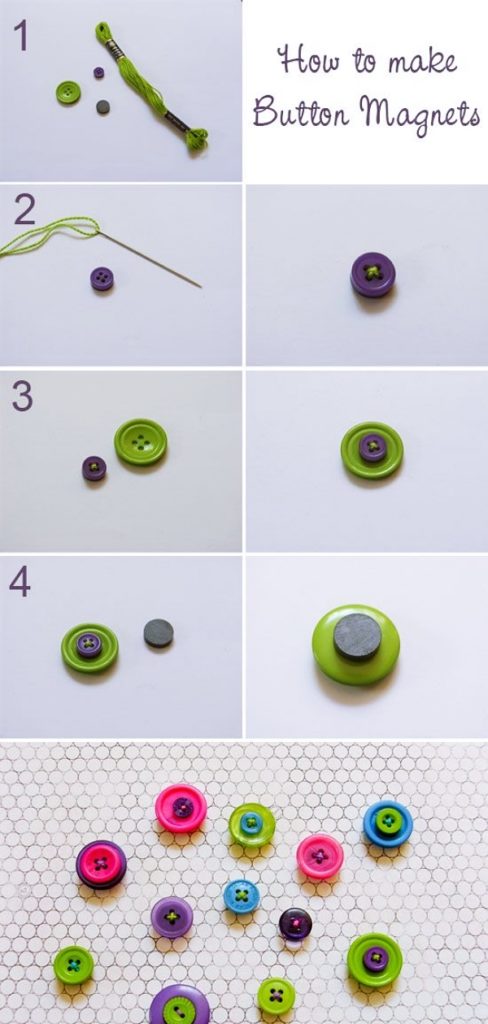 Did you find these Extraordinary DIY Button Craft Ideas interesting? We hope you did because we had a great time collecting it for you! Try out these amazing button crafts and follow the same steps to make some of your own inventions.