May it the teenagers or kids or us, adults – we get bored trying out the same kind of creativity and making the same old DIYs. How about recreating something new out of oldie-goldies now? Right from the old rags and worn-out clothes to the waste cardboard boxes… we can transform literally anything and everything!
Cardboard cardboard lying on the floor, do you know what they are used for? Do you have old cardboard boxes piled up at some corner of your home whether they are from any online shopping site or maybe some gift boxes? Do you think they are complete wastage and occupying a sector at home? Even, I thought the same always. But, a while ago my perspective regarding those old boxes changed into an ample number of serviceable boxes. You wanna know: how these old cardboard boxes can be pragmatic? So, I have examined 20 genius ways to use old cardboard boxes in a practical manner. Welcome to the world of 5-minute crafts and recreations!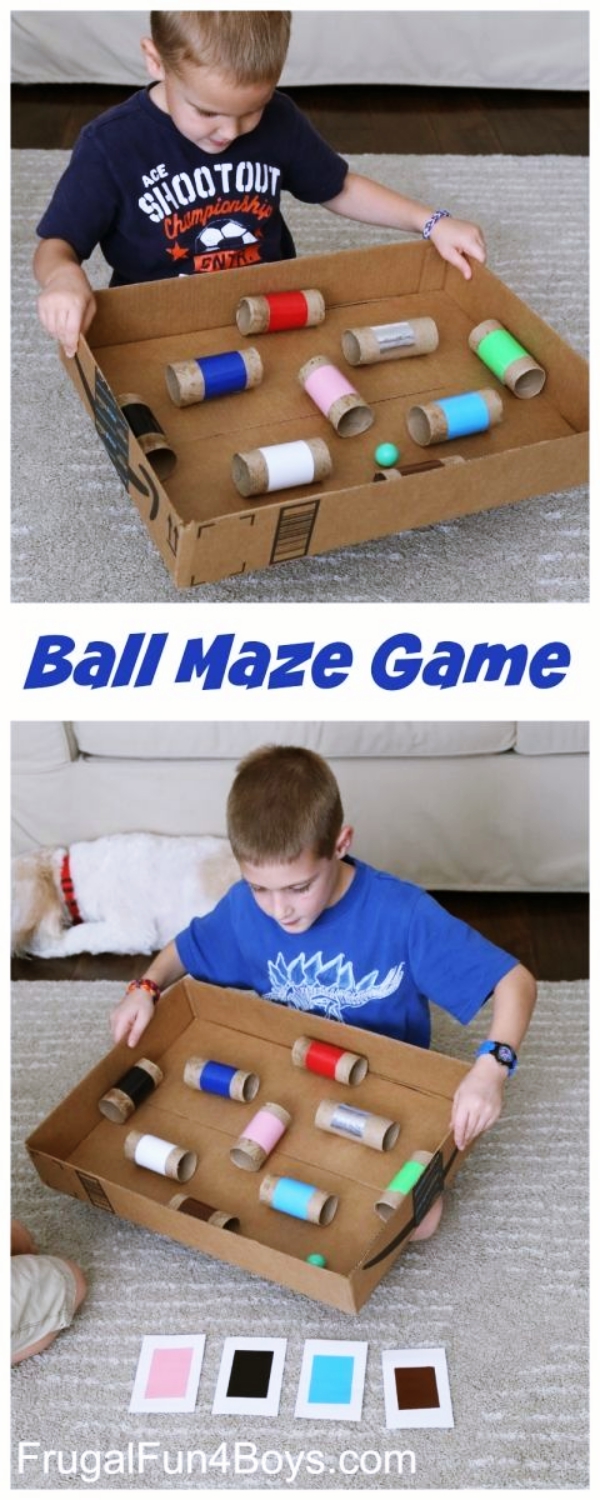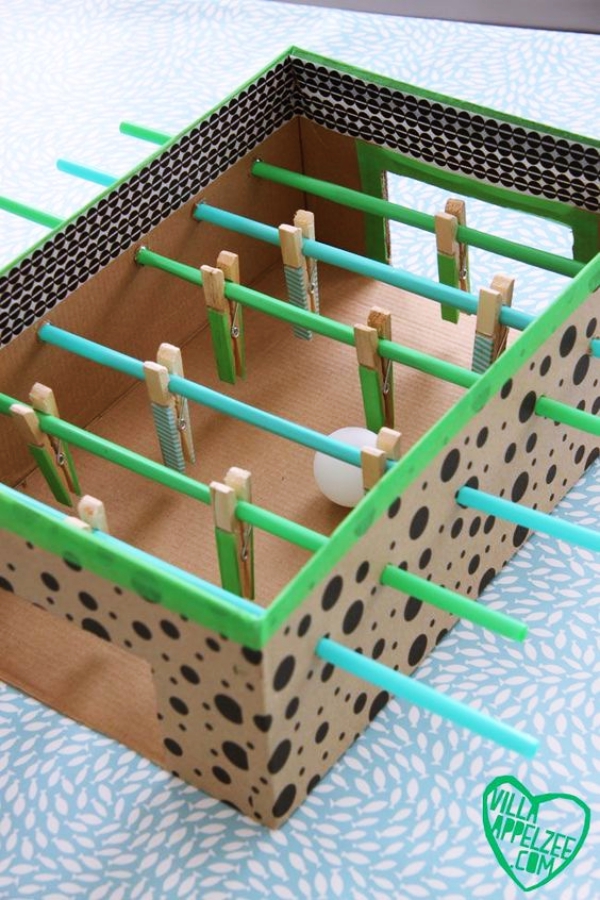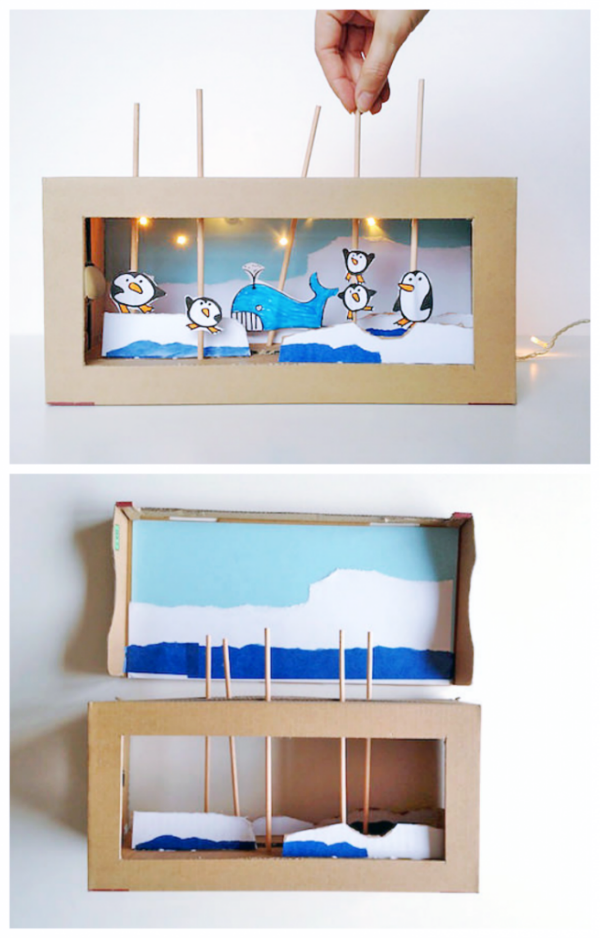 Genius Ways to Use Old Cardboard Boxes
Boxes Into Classy Storage

There might be various sizes of old cardboard boxes in your storeroom. So, pick one that will serve you most efficiently and effectively. Suppose, you want a huge basket to accumulate used garments, go for a bigger box. Wrap the box using infirm cloth available at your place. Now you can put your garments in it! So easy to make, just scratch your brain and you will grab just a perfect organizing cardboard box for your store room.
A Penholder

A pleasing penholder at your study table can be moulded using old cardboard boxes. Pick the right size of box and spruce it up using wrapping material available in your craft kit. Paint it, decorate it or wrap it whichever way you want.
Turn It Into A Small Cupboard

Oh yes, you can make a small cupboard to store your latter stuff in it. You just require the basic stuff and you're ready to go. For further details, refer the link below.
Photo Frame

Take two pieces of cardboard, cut the middle portion of one cardboard into rectangular shape and paste it over the other. Burnish it up into a catchy frame using painting colours, and fit your picture in the middle. Refresh this memory more memorable by creating your own photoframe instantly.
A Bed Table

A little table for keeping your laptop while working or using it while studying can be easily made using old cardboard. Hit the link below for complete procedure.
A Miniature Handset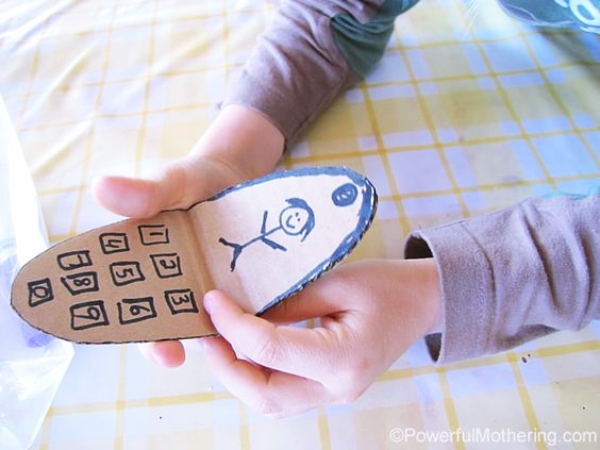 A cardboard piece can be turned into a miniature handset. You can either paint it or wrap it and pen down your thoughts into it and gift it to your near and dear ones.
Fun in Playhouses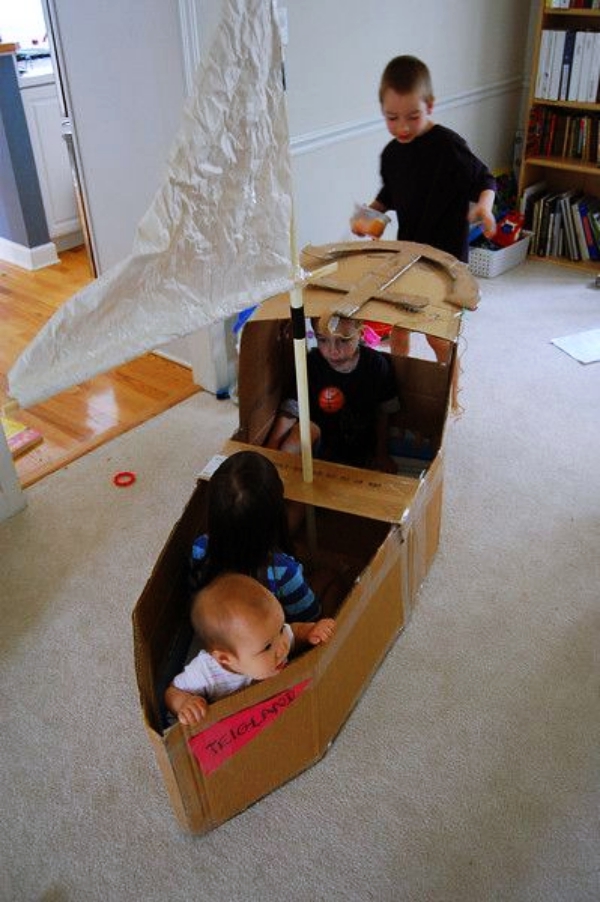 Turn little cardboard pieces into the little hideouts and playhouses for your kids. Innumerable ideas are out there that you can use to light your bulb and pour out the creativity. Colour them up in different shades so that it can help a child learn different shapes.
Plant Holder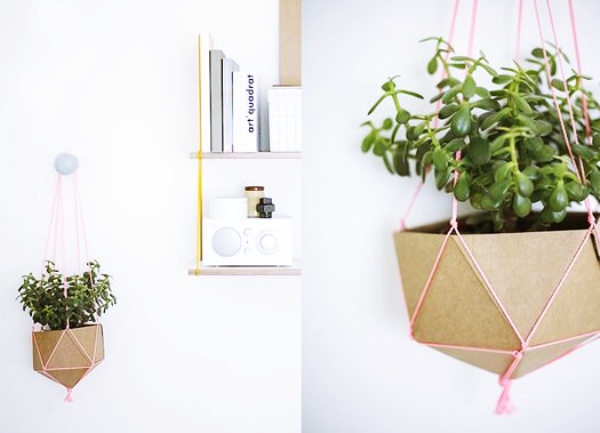 Use cardboard boxes and set up into a small plant holder. Dress the box into a beautiful one using paints, embellish it using crafty stuff. Pour some mud and plant some seeds. Place it in open area and water it! Some more wall hanging planter ideas here!
Fun Tags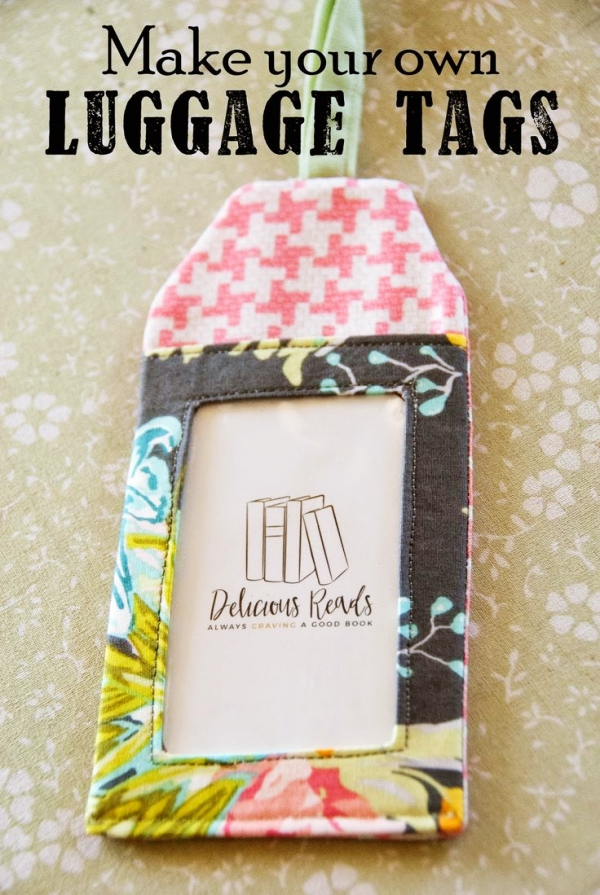 Use a little piece of cardboard and convert it into fun tags. Maybe for a book, travel tag for your luggage or a gift tag. These fun tags turn out to be very eye catchy!
Decorative Items For Party

You need not overthink always. Rush to the store room, grab some cardboard boxes and make some decorative items for your party. How about scrolling down and grabbing best of 25 ideas to decor your home easily and turn heads for sure?
Wall Hanging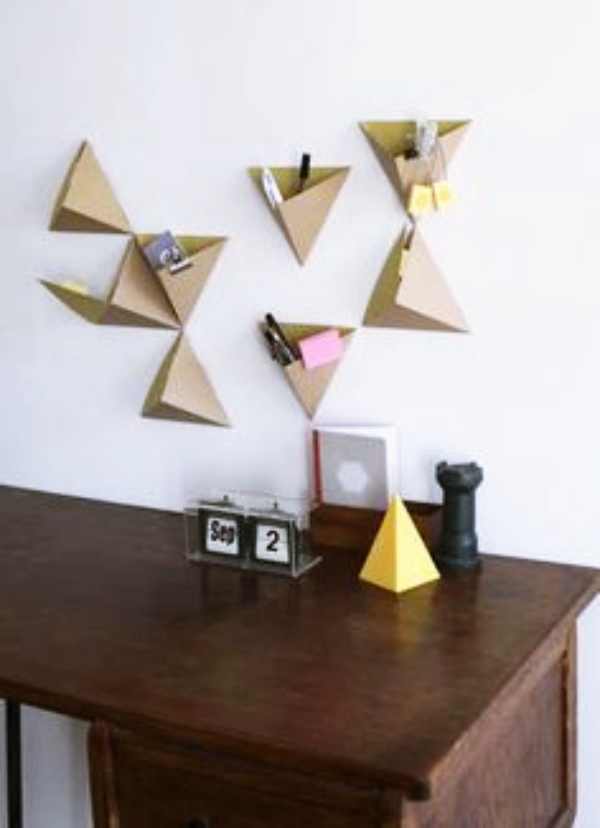 Hangings look splendid on painted walls. Just shape it, mould it and garnish into a superb wall hanging for your room. Use ribbons or threads to attach the shapes in a queue.
Make A Bin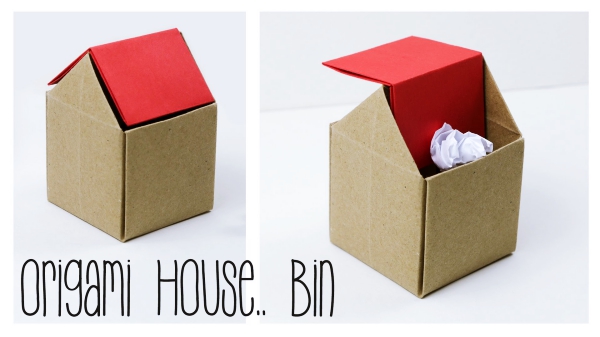 Take a cylindrical cardboard and convert it into a dustbin. Cover the top and bottom using circular shaped cardboard. Fix one end and let the other end be open. You can place the dustbin in your workplace or can be used at home.
Marble Run For Kids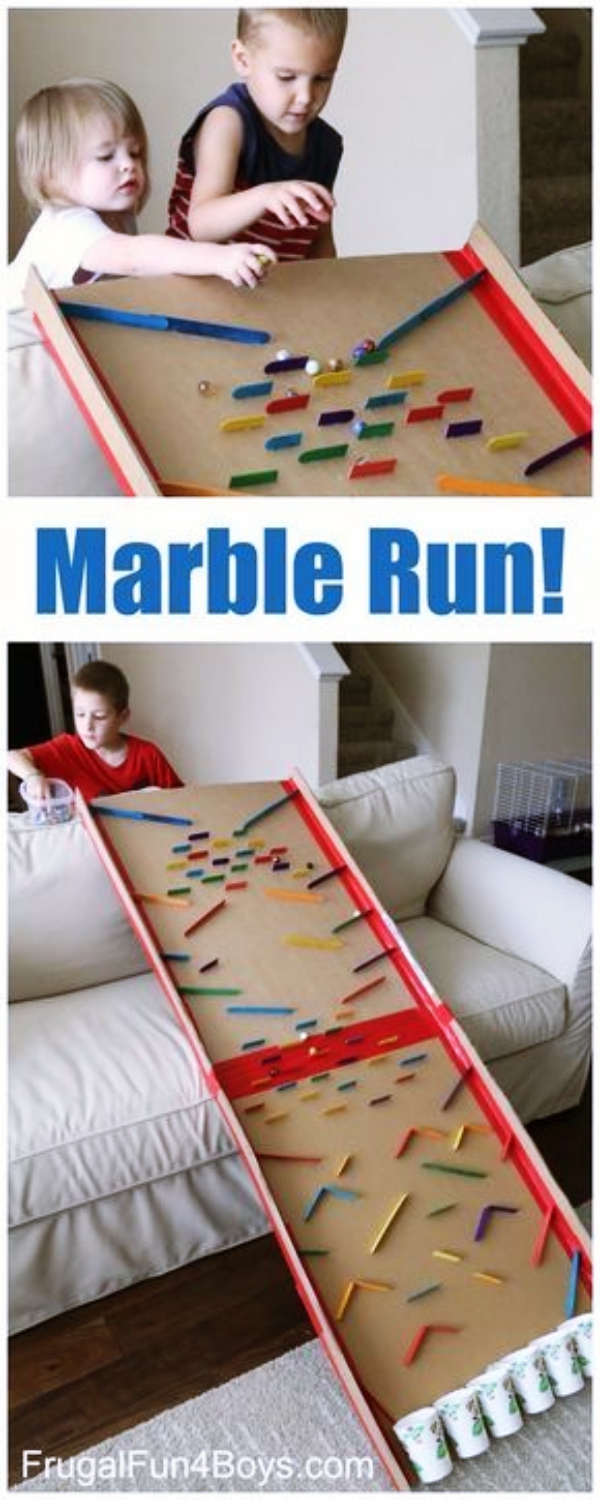 Have you played pinball at your computer ever? Yes, in the similar manner you can create a fun game for your kids to play using old cardboard boxes.
Pet House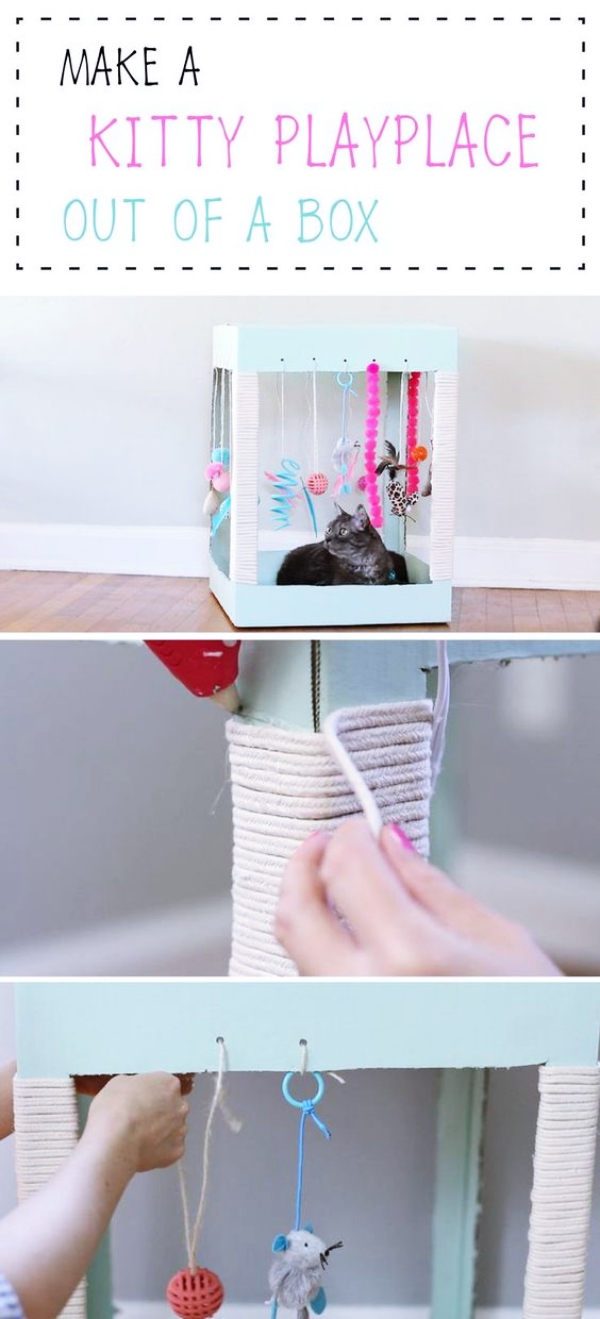 Take variable size of boxes, mix and match them for a perfect pet house. Paint the house using multiple colours and your pet can live there! Click pictures and do share with us!
Guitar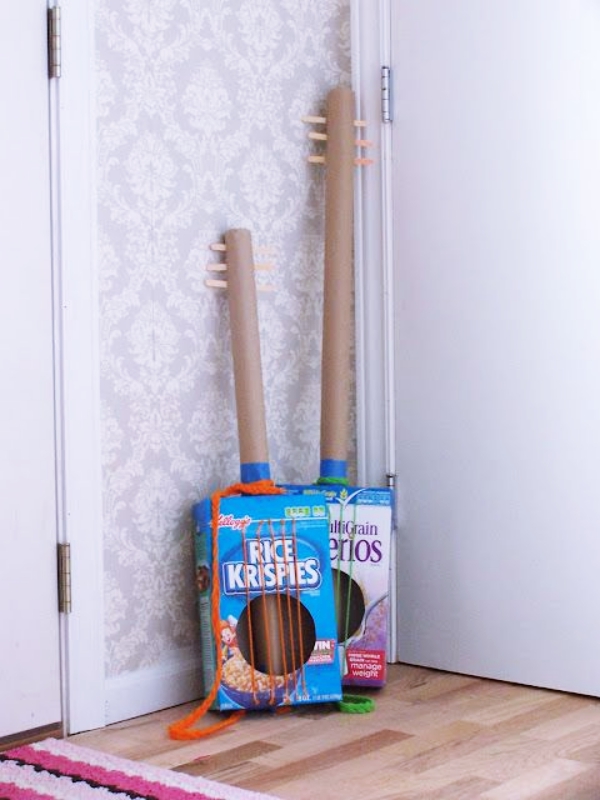 Switch from boring wall hangings to crafty hangings. You can make a cardboard guitar and hand it as a decorative display in your room.
Lamp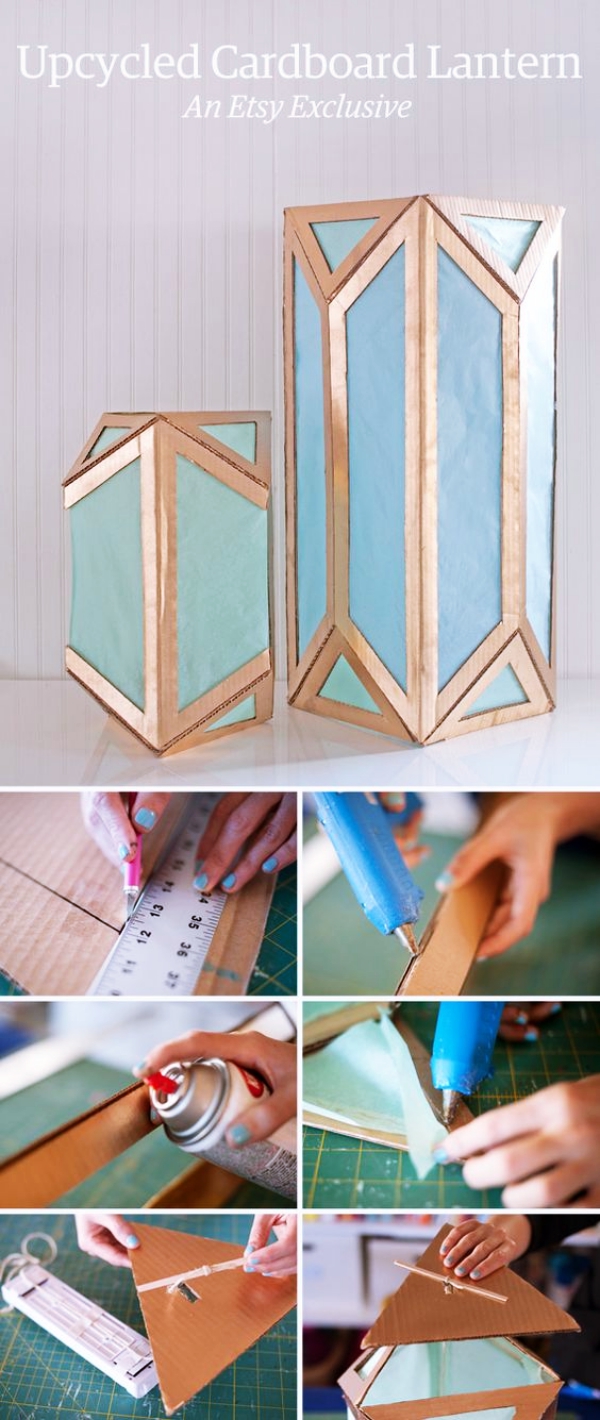 Decorating your bedroom? Why not try this amazing cardboard lamp for your room? Don't invest money in buying a lamp when you can create one yourself. Learn how to make a lamp using old cardboard boxes
Cat Scratcher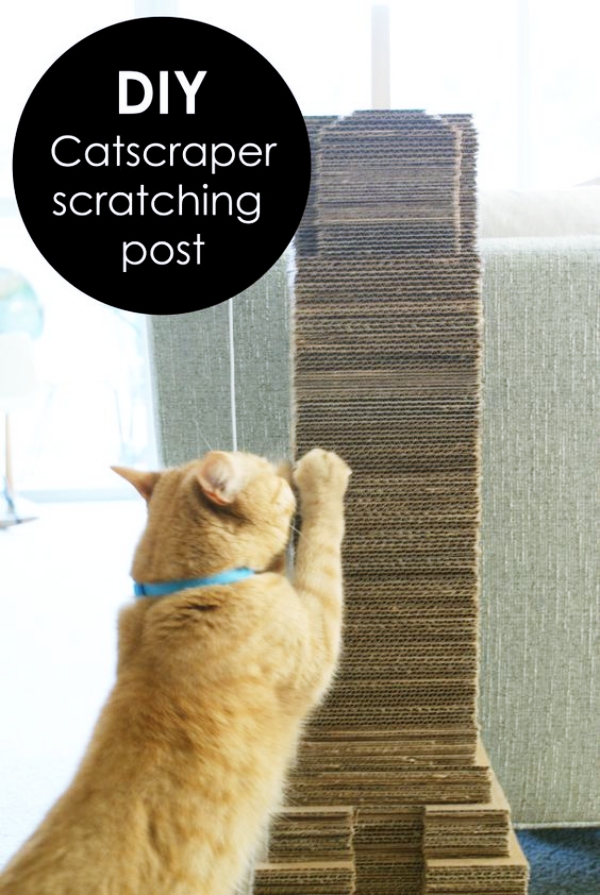 Cats love to scratch. Make a scratcher for your cat to enjoy her games.
File Holder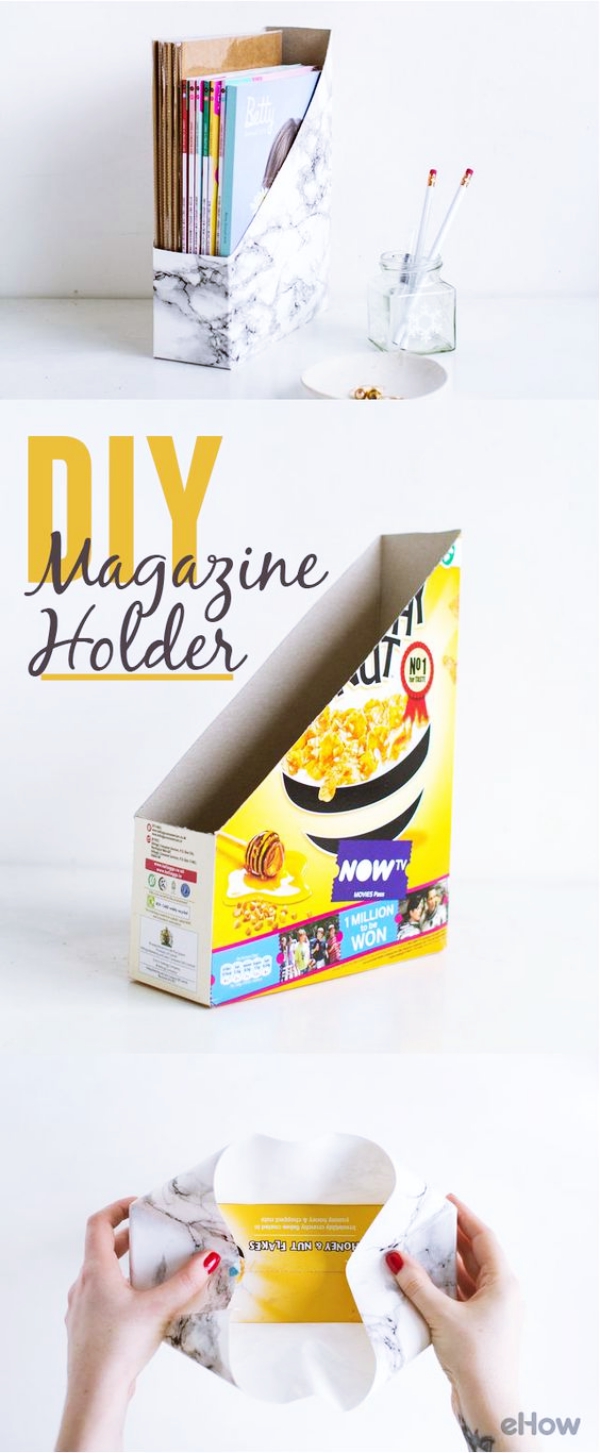 Take boxes of equal length and wrap it using contrasting design wrappers. You are ready to use the boxes for storing your important files, in sequence. A simple method for organising your stuff.
Gifting Bags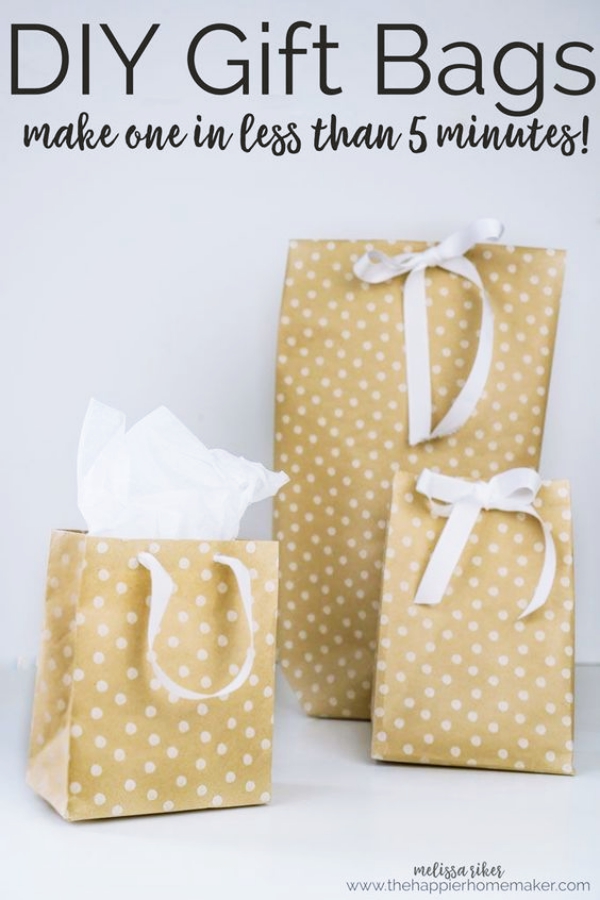 Both polythene and paper will cost more than we assume to nature. Make gift bags using cardboard. Mould it and shape it according to your desire!
Toy House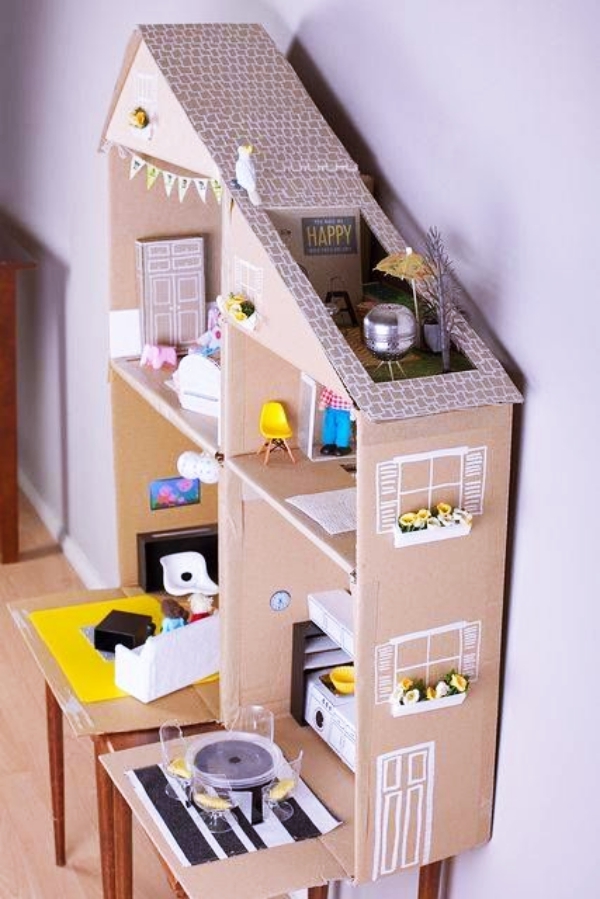 Make a toy house for your kid to play in it. Use the carboard pieces and turn it into a small house. Isn't this the first time when we learn not just to build houses but to turn them into home.