If you love to travel and always wanted to get a tattoo, getting one during your upcoming trip might be a great idea. But, it requires a lot of planning and good organization.
First, you have to find the best tattoo shop at the place of your arrival. Next, you need to schedule your appointment at the right time and think about the tattoo's design. Finally, you have to decide what to pack and what mode of transportation would be the best.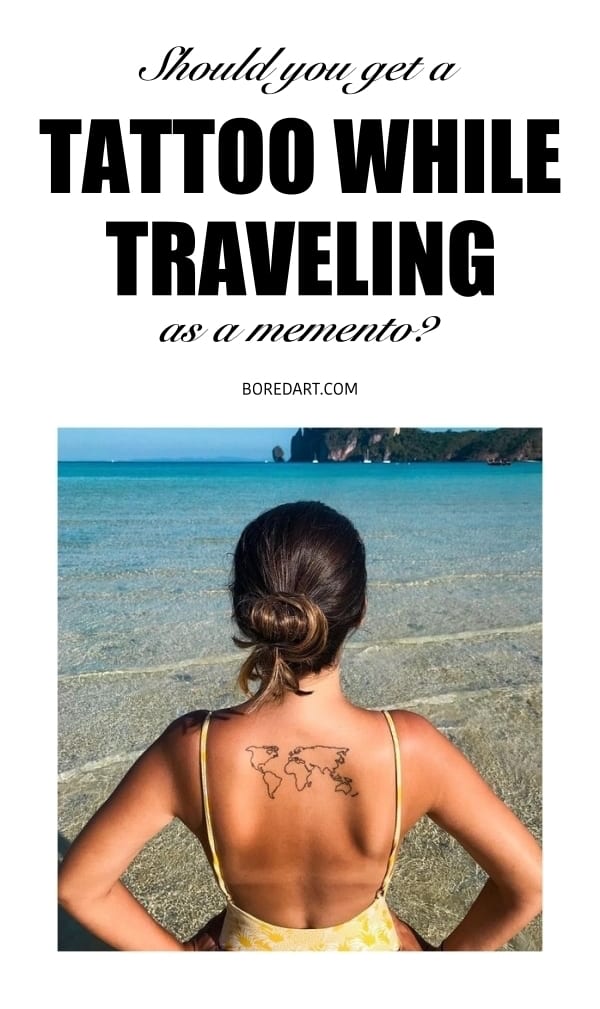 If you already feel a bit overwhelmed, do not worry. In this article, we will explain in detail every step you need to take to get inked on your trip without encountering any significant problems. Let's get started.
Step 1: Deciding Whether You Want To Get a Tattoo
One of the first things you need to do is decide whether a tattoo is the best choice for you. As you probably know, it is a nearly permanent body decoration, which means that you can have problems if you decide to get rid of it later.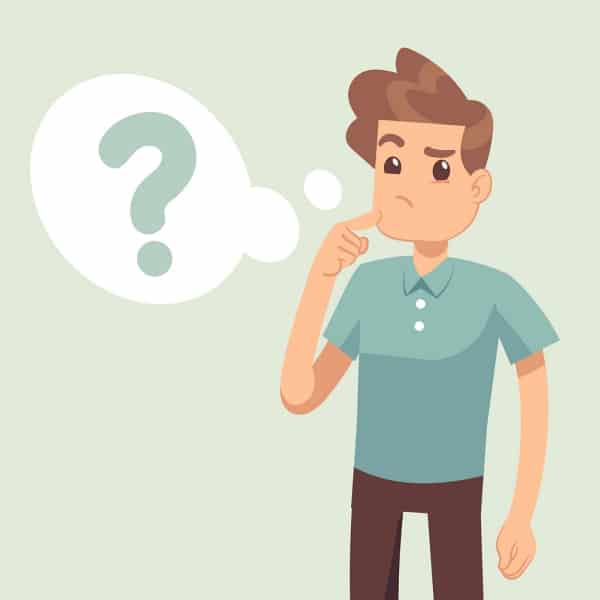 You also have to think if getting a tattoo on the road is better than in your hometown. After all, in a foreign place, you might encounter problems with transportation, accommodation, etc. For instance, you might know by heart a car list of Lyft for your home area, but ridesharing options at your place of destination might be non-existent or very limited.
Therefore, it makes sense to spend some time thinking about what you want to have on your body for the rest of your life. You should consider if getting inked while traveling is something that you want to do too. Make sure to take your time with this decision and consider the following options:
A Tattoo Can Be a Beautiful Memento of Your Trip
If you are planning to travel and get a tattoo, make sure that the design matches the destination or some of the adventures you had there. For example, if you are going to Thailand, you might want to get a tiger or elephant tattoo. Alternatively, a Roman god or goddess might be a good idea if you are planning a trip to Italy.
You Can Always Cover It up Later
If you are not entirely sure that you will keep your new tattoo forever, you can always cover it up later. For example, most people who are not fond of their first tattoo cover it with another one. Therefore, if you are not sure that you want something in particular forever, getting a small tattoo is an excellent idea.
It Is Better To Go Home Empty-Handed Than With Something Bad
Getting a tattoo should be done after lots of thinking because even the best tattoo artist can make a mistake and ruin your body. If you are unsure whether the tattoo artist is skilled enough to pull off the project you want or whether you actually want to get back from your trip with a new tattoo, it is better to avoid getting ink on your body.
Step 2: Considering the Destination Climate
When planning your tattoo, you need to be sure that the place where you will get it is suitable for this. If you are traveling to a cooler climate, such as Europe or Canada, you do not have to worry about the temperature. However, if you are going to a tropical country, you need to think about it.
The reason why the temperature matters is that heat makes the tattoo more sensitive. Consequently, if you are going to a hot destination, it might be a good idea to schedule your appointment for the time of day when it is coldest there.
For example, if you are going to Thailand, schedule your appointment for the evening or nighttime when it is coldest in the area. This way, you will feel less pain during the procedure and protect your tattoo from the sunrays.
Step 3: Mapping Out Your Route Carefully
If you are planning to travel and get a tattoo, make sure to plan every aspect of your trip carefully. For instance, if you are traveling by plane, make sure that the flight you are taking does not have too many stops. This way, you will not have to wait for hours at an airport and will not have to worry about delays.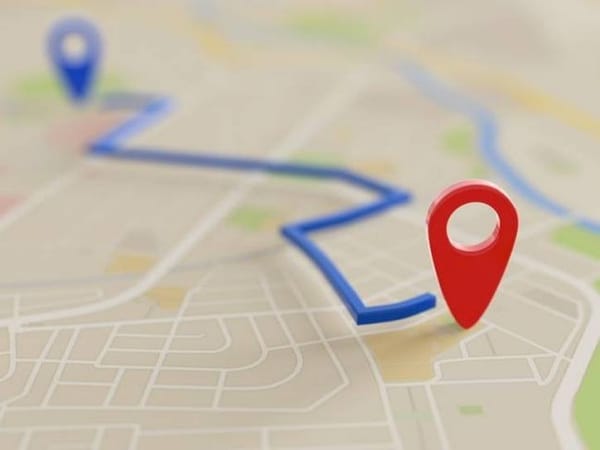 Also, if your route includes transportation by bus, car, train, or any other type of vehicle, try to avoid long rides. Instead, choose short rides between destinations, as they are much more comfortable and will not cause any unnecessary pain. Remember that tattoos are very sensitive, and every little bump on the road can hurt a lot.
Step 4: Finding the Best Tattoo Shop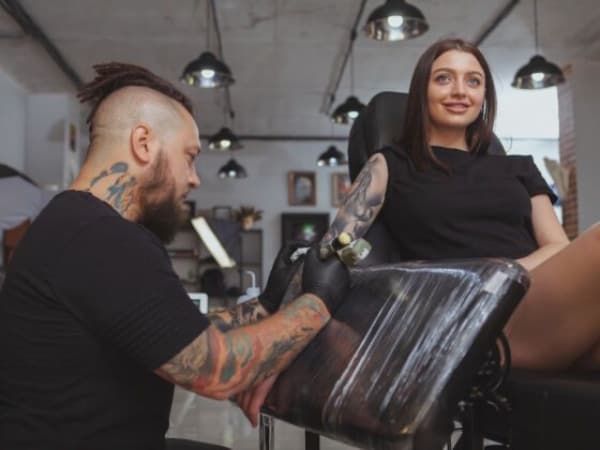 The next thing you need to do is find the best tattoo shop. If you are unfamiliar with the local tattoo artists, check online reviews and recommendations from your friends and relatives. You should also contact local people and ask for their advice.
Step 5: Scheduling Your Appointment
After finding a suitable artist, it's time to schedule your appointment. Depending on your location, this step might be pretty tricky. If you are traveling during the high season (such as summer), you might not be able to make an appointment at the location you want.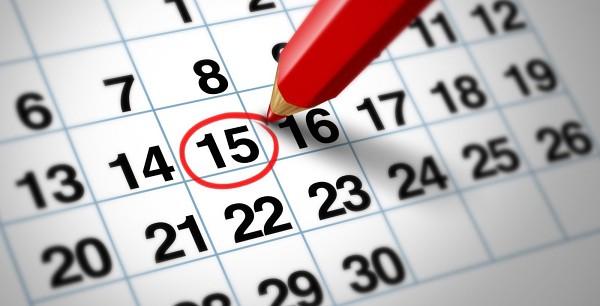 Besides, contact the artist in advance and make sure that they speak English well. Many tattoo artists do not speak another language besides their own, and they might not understand what you need. It would be better to avoid these artists altogether and look for an alternative in such a case.
Step 6: Choosing the Design
Having found the best tattoo artist and scheduled an appointment, the next thing you need to do is choose the design of your tattoo. If you plan to get a meaningful tattoo, we suggest that you try to get the inspiration for your design through photos representing things that are important to you. You can then share these photos with the artist and discuss their interpretations with them.
For example, if you love running, get a tattoo of a running shoe or the number of kilometers you have run. Once you have agreed on the final design, it's time to pack the necessary stuff and get inked.
Step 7: Packing Your Tattoo Supplies
While we cannot help you pack your clothes and other valuable items in your luggage, we can advise on how to pack your tattoo supplies.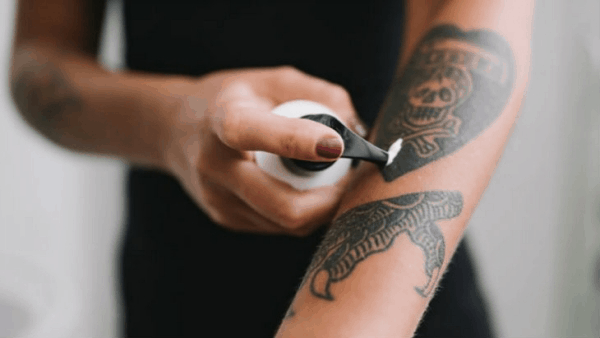 When traveling abroad and planning to get a tattoo, do not forget about packing correctly. First and foremost, make sure that you bring your supplies for the aftercare of the tattoo. Do not forget about medical supplies such as gauze pads and bandages because you might need them for several days after the procedure.
Additionally, remember to bring enough painkillers with you. It is no secret that getting a tattoo is a painful process that sometimes can be hard to bear. To combat this, make sure to pack enough painkillers so that you can apply them whenever necessary. Also, bring some nourishing foods such as dark chocolate and salmon. This way, you will always have something healthy to eat. They will also elevate your mood.
Conclusion
Getting inked on your trip is a great way to commemorate your stay at your destination. However, you must plan everything in advance and do a little soul-searching before making the final decision.
If you want your process of getting a tattoo during a trip to go smoothly, remember to follow the steps we mentioned. Keep in mind that the climate of your destination should play a significant role in your decision. Additionally, look around for the best tattoo artist in the place you are going to and schedule your appointment at the right time.
Remember — getting a tattoo should be fun. Do everything with this goal in mind, and the rest will fall into place on its own. Good l