Decorating rustic style is all the rage these days!  From using recycled materials to reclaimed wood, going rustic is one of the easiest decorating styles to achieve. With a rustic decorating style, you won't need to go out and purchase an entirely new set for your living room or dining room because chances are you already own some pieces that would work just fine.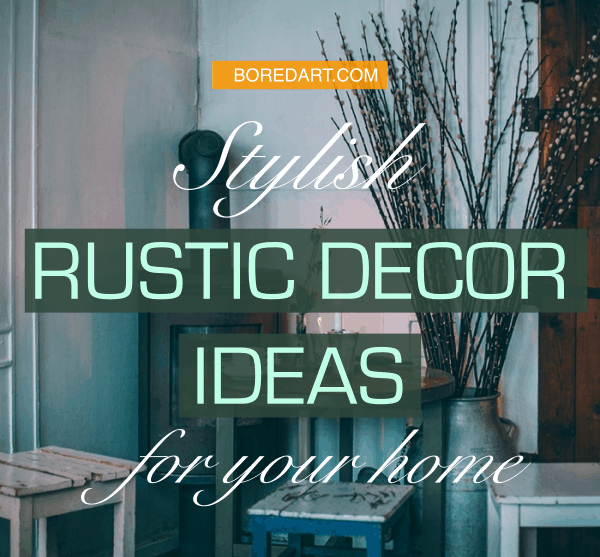 Photo by Maria Orlova from Pexels
Creating a rustic look for your home doesn't mean you have to run out to Pottery Barn to pick up some distressed-looking end tables, you could easily upcycle an existing item, or pick up something at an antique or second-hand store.  Sometimes it's just a matter of changing out the shiny stuff for something more rustic.  Whether you're planning on doing one room or your entire home, these 6 stylish rustic decor ideas for your home will steer you in the right direction.
Rustic Decor Ideas
Start with a theme.
If you're having trouble coming up with ideas as you transition to a more rustic decorating style, starting with a theme can be a good way to forge ahead. Many themes promote a rustic feel in your home, think cabin style or farmhouse, or something country style for instance.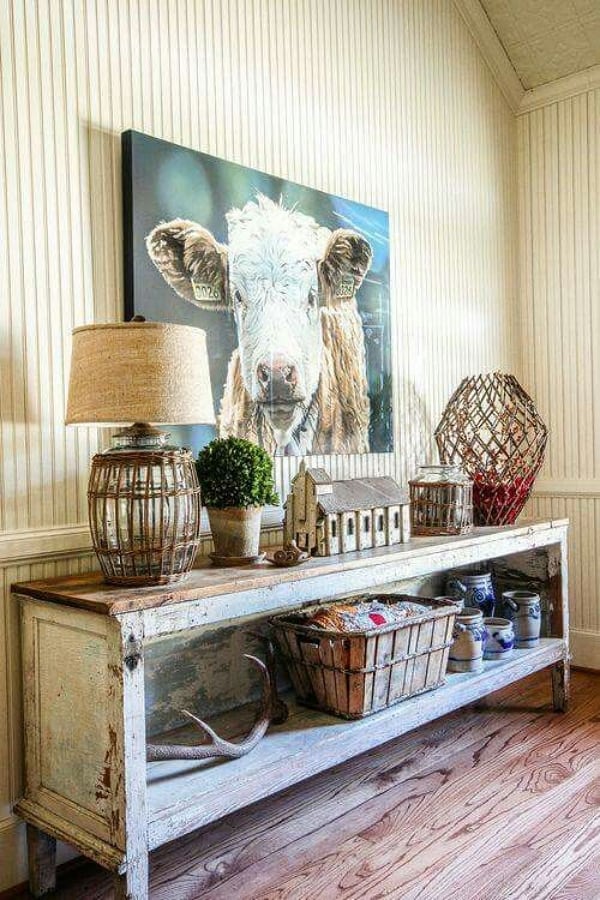 Adding some warm-colored, natural textiles like a rug or throw blanket can complement some equestrian-style antiques for a farmhouse theme.  The same goes for some old wooden snowshoes on display above a brick fireplace, enhancing the rustic cabin feel.  Likewise, adding lace curtains, handmade accessories and some upcycled wooden furniture will complement your rustic country theme.
Consider concrete flooring.
Concrete flooring not only adds to the rustic style of your home, but it's also relatively inexpensive.  Also, concrete flooring is good for pets and easy to clean. Concrete flooring can be an option for almost any or all rooms in your home. This type of flooring adds a unique flavor to your rustic style that is also easy to update if you wanted a change.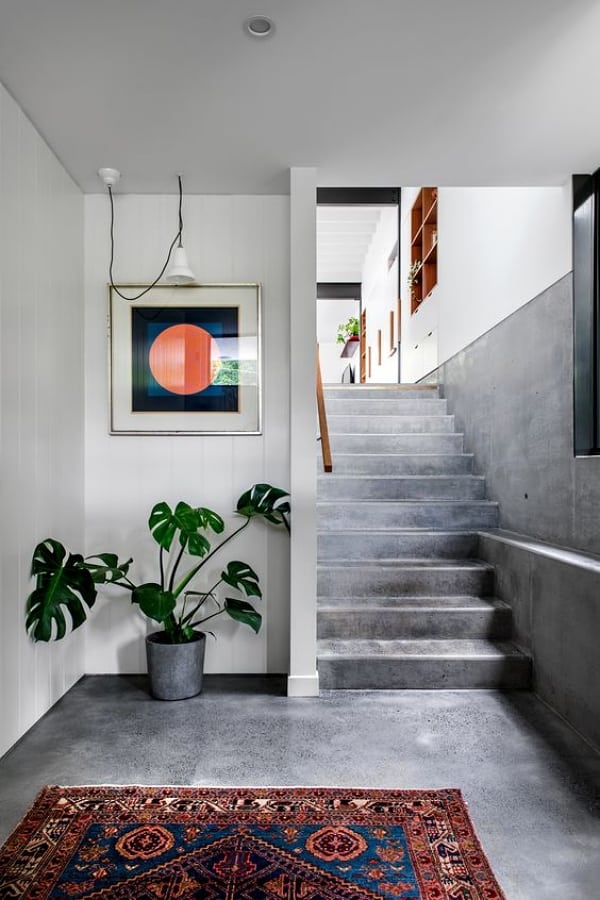 Concrete flooring has gained in popularity these days and the whole idea has come a long way.  For instance, nowadays you can add a paint or stain to adjust the color to your liking, also, you can choose from a variety of textures like troweled, smooth, or polished. Concrete can also be stamped to create a patterned effect or scored to mimic tiles.  Concrete is not as warm and cozy as carpeting, allowing you to adorn your floors with rustic-style rugs and textiles.
Decorate with dried flowers.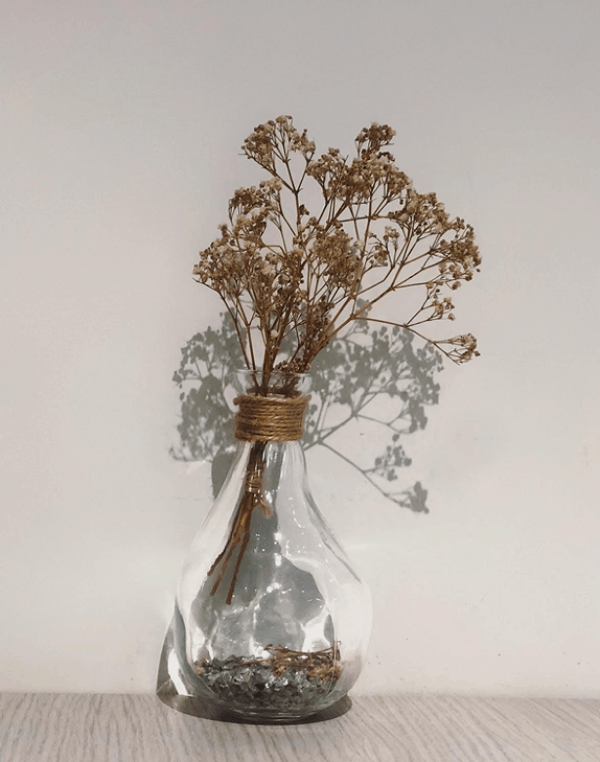 Photo by flat hito from Pexels
Adding plant life to any room will add to the aesthetics and appeal no matter what style you're going for.  While adding greenery in the form of houseplants can spruce up a room, adding dried flowers as decoration can exemplify the rustic feel.  While you can certainly purchase some beautifully dried flowers online or at home decor stores, it's also surprisingly easy to make your own.
Dried flowers can be made by simply removing excess foliage, tying the stems together, and then hanging them to dry.  The other wonderful thing about using dried flowers to stylize your rustic home is that you can use flowers that are special to you, making them into permanent keepsakes.  You can dry the red valentine roses and display them in your bedroom or make your dried wedding flowers a centerpiece on your mantle.
Upcycle to create new rustic style pieces.
Upcycling involves taking items that would ordinarily be discarded and using them to create something completely new. Many times the upcycled item ends up having a higher value or quality than that of the original item.  Upcycled items can be purchased from a variety of vendors, but it's best to get creative and use things you already own.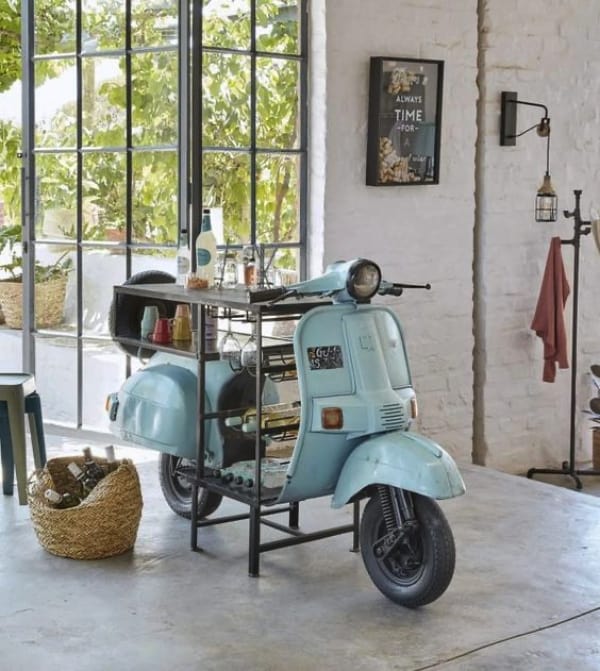 Upcycling can be fun and exciting once you get the hang of it. Some examples of upcycling would include using an old bike wheel to make a clock or turning an old television into a saltwater aquarium.  An old wooden ladder can easily be transformed into a bookcase or even a table, as would using old-looking wine bottles to fashion some lights or a candle holder.
Use reclaimed materials.
Using reclaimed materials is somewhat like upcycling with the difference being that the materials are reused to construct an item you may otherwise have used new materials for. The most common reclaimed material is wood, but reclaimed stone is catching on too. If you don't have anything laying around the house, garage, or backyard, you can find materials suitable for reclaiming at a variety of different sources. Local salvage yards or garage sales may turn up some things but there are more online resources these days.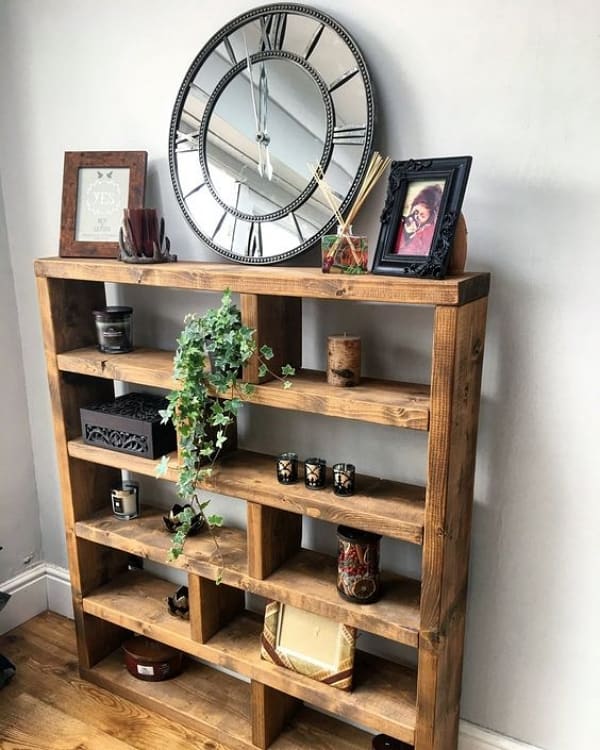 The sky's the limit when it comes to using reclaimed materials to create a stylish rustic feel in your home. Using old bricks to build a rustic-looking fireplace or hang reclaimed wood shelves or a mantel are perfect examples of using materials that would otherwise go to the wayside.  Repurposing some of your old curtains to upholster a rustic wooden chair, or turning a tablecloth into throw pillows is also a fine way to use up some fabric.
Use antique pieces.
Finding old or antique pieces will enhance the rustic style of a home.  The key to keeping the rustic feel is including pieces that have not been refurbished; they are old and still look old.  It's important too to make sure it's a quality piece and not something that will fall apart.  Antique stores or markets are the best places to find rustic pieces to add to your decor.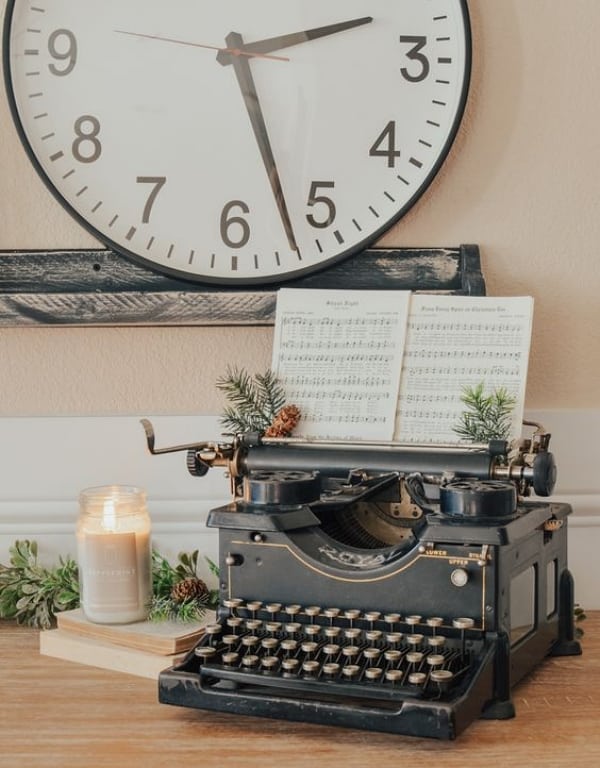 It's usually pretty easy to find antique or old really and items that will complement your rustic style or theme.  Using an old metal milk jug to display some dried sunflowers will certainly enhance your rustic country theme, and as would using antique lace curtains in the kitchen. Antique pieces of furniture and accessories need to be made of natural materials like wood and stone to showcase your rustic decor, opposed to plastic or glass which has a more contemporary feel.
Closing thoughts.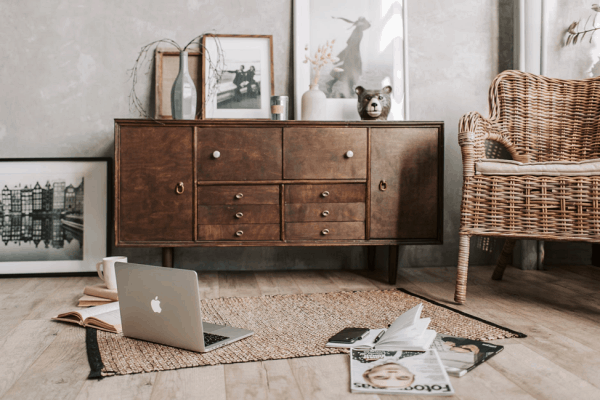 Creating a rustic decorating style for your home is more than just using old beat-up pieces of furniture to decorate your living room. The rustic decor combines a natural feel with utilitarian flair making it a great choice for decorating your home. With a focus on natural materials and quality pieces from a variety of sources, a rustic style can make any home feel warm and welcoming.
Incorporating old family heirlooms or items passed down from older generations can enhance the feel you're looking for. Additionally, using a rustic approach to decorating is very eco-friendly, especially if you employ some of these stylish rustic decorating ideas for your home.