The article talks about the opportunities for 3D artists, as well as about the industries where these specialists find application. The reader will also find the information in the text about what types of activities are made by 3D specialists in different industries.
Remote 3D Art Jobs and Possibilities:
Each of us interacts with three-dimensional graphics when working at a computer. Usually we simply do not pay attention to this: ideal design elements, animated images and 3D models are already familiar components of advertising and Internet applications.
3D graphics is a very complex field that is connected with many industries. These vary from games and film production to architecture and engineering projects.
3D artists and designers use specialised techniques and technologies such as 3D design, rendering, visualisation, and animation. These tools allow them to turn ideas into digital graphics on the screen. When it is necessary to convert 3D images into physical objects, 3D modelling technologies come into play.
Top Industries For Remote 3d Artists
Many areas cannot exist without 3D technologies.
Video Games
Video game development is one of the most profitable niches in the entertainment industry. If we talk about statistics, based on open data from an analytical agency, every fourth person on the planet plays video games.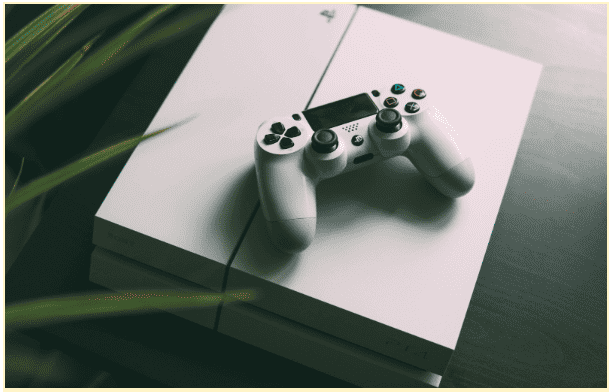 To find 3D artist remote jobs, you can use the popular platforms LinkedIn or Jooble.org. In addition, a great option is to look at vacancies on the websites of companies where you would be interested in working.
Character graphics are dealt with by

3D Character Artist

. A character artist must be familiar with and understand anatomy, visual perception concepts, and other topics. The artist should be proficient in photorealistic modelling and naturalistic clothing software.
3D Environment Artist

creates surroundings that exist in games. Its primary function is to enhance the gaming experience and immerse the player in the environment. This is made possible by programs that generate plants and landscapes. For this area of expertise, knowledge of architectural styles or, for example, landscape design will be advantageous.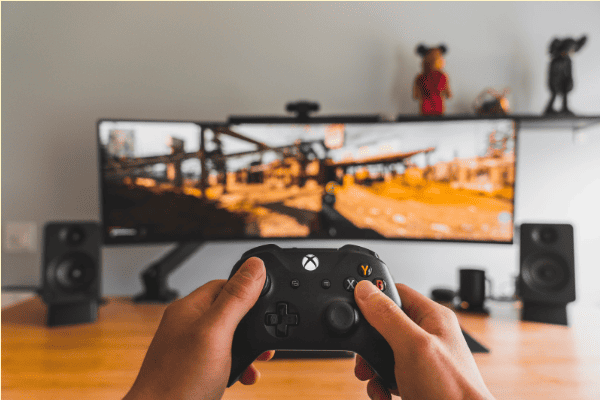 3D Hard Surface Artist

creates mechanisms, weapons and equipment. Engineering experience is very helpful in this job. Such a specialist has in-depth knowledge of CAD programs to work on complex mechanical designs that require extreme precision.
3D VFX Artist

makes three-dimensional visual effects. He creates the final touches for the project's visuals and brings beauty. You need to know programs for FX or plugins for 3D editors that replace them, particle and effects editors for all major engines.
3D Texture Artist

creates materials for 3D models. What is important here is a trained eye for the parameters of real materials, as well as the ability to reproduce them realistically. In addition, it is necessary to know the principles of operation of materials for classic renderings, cinematics and physically based rendering.
A

3D animator

is a specialist who creates 3D computer models and animation. He creates three-dimensional objects, characters, environments and other virtual world elements that are used in film, games, project visualisation and other industries.
A

generalist artist

is an artist with extensive experience who knows the entire pipeline for creating game art. Such a specialist can complete any task on a turnkey basis: from concept to the final three-dimensional animated image.
Cinema
A remote specialist in the field of 3D art is an important link in the creation of animation videos. The profession consists of bringing to life characters from films, cartoons or other projects. An animator sets a static picture in motion, adds special effects, and gives the characters facial expressions, features and feelings. That is, through the efforts of the animator, the character becomes animated.
Most often, a specialist embodies the director's plan and follows the finished script, but he also has a field for imagination. The animator endows the character with one emotion or another, determines the nature of his movements and other characteristics of the hero.
Advertising And Marketing
The advertising industry has been using 3D animation for decades. It allows both to demonstrate the attractive aspects of a product and to embody the creative ideas of marketers. The ability to visualise plays an equally important role in presentations.
For this reason, a remote 3D artist is a very sought-after specialist in this field. He is not limited to a specific location and can carry out projects from different countries. It increases and develops creativity. The remote format allows you to find 3D artist jobs worldwide, which eliminates all restrictions and barriers. 
Opportunities For Remote 3d Artists
There are many different options available to remote 3D artists. Here are some examples:
Full Time Work
Remote work does not always mean freelancing. Often companies invite 3D artists to work on a full-time basis, but in a remote work format. This is explained by the fact that a high-level specialist will be in demand for business regardless of whether he is present in the office or not. This is a good option for a specialist who needs stable work with bonuses from the company.
Contract
This option is very closely related to the previous one since it also involves working with an employer. Contract work for remote 3D artists can be a good way to gain experience and work on a variety of projects. Another bonus in this format of work is that you can work closely with experienced specialists and fill out your portfolio before you start looking for freelance orders.
Freelancing
3D generalists and 3D artists often work remotely as freelancers. It can be easier to find work for 3D generalists because they are generalist specialists who can be ordered to complete a project and entrusted with a variety of tasks. At the same time, a good specialist with a narrow profile with a high-quality portfolio can receive complex and interesting orders on a separate topic.
Conclusion
3D graphics and animation are revolutionising modern design, giving remote designers enormous power to create unique and immersive visual experiences. 3D technologies are penetrating all areas of our lives and making the work of remote 3D artists increasingly in demand.