Everyone loves a good do it yourself project that is simple is not costly and can be beautifully made into something you can enjoy! Sometimes it is frustrating to keep having to buy new things to put in your home, but if you take a look around, you can find ways to make decor out of anything. These simple items are readily available and can complete any look in your house! 
Turn Broken Glass Into Art
It can be upsetting to see any of your plates, tiles, vases, or bowls get broken. Your mind immediately categorizes them as useless, and to be thrown in the trash. But little did you know that they can be saved and repurposed as abstract art for your walls! Yes, that's possible and we will guide you to use Your broken crockery to create Art in no time. This can happen more often when moving from one house to another; whether you are relocating to use Halton Real Estate or other locations, it is vital to keep this in mind. 
By creating mosaics out of the broken pieces of glass, you will still appreciate any unique patterns you adored before in a unique way. You can find a canvas or picture frame and use a strong glue and creativity to place together. You must remember that it is not a puzzle, and there are no mistakes! Go with the flow and freehand it, or look up pictures for inspirations. 
Other items to add the broken pieces to are mason jars, backsplash, birdbaths, plant pots, or small tables. You will need a paste or grout to seal it all off to avoid any sharp edges being exposed. Any of these projects are sure to be the center attention of any room, big or small. 
Use a Picture Frame As an Earring Holder
I think it's safe to say that we all have lots of picture frames hanging around the house. Whether you have collected them over the years, got them as gifts, or some are filled with old partners–think twice before you get rid of them! You can also check these amazing Picture Frame Ideas.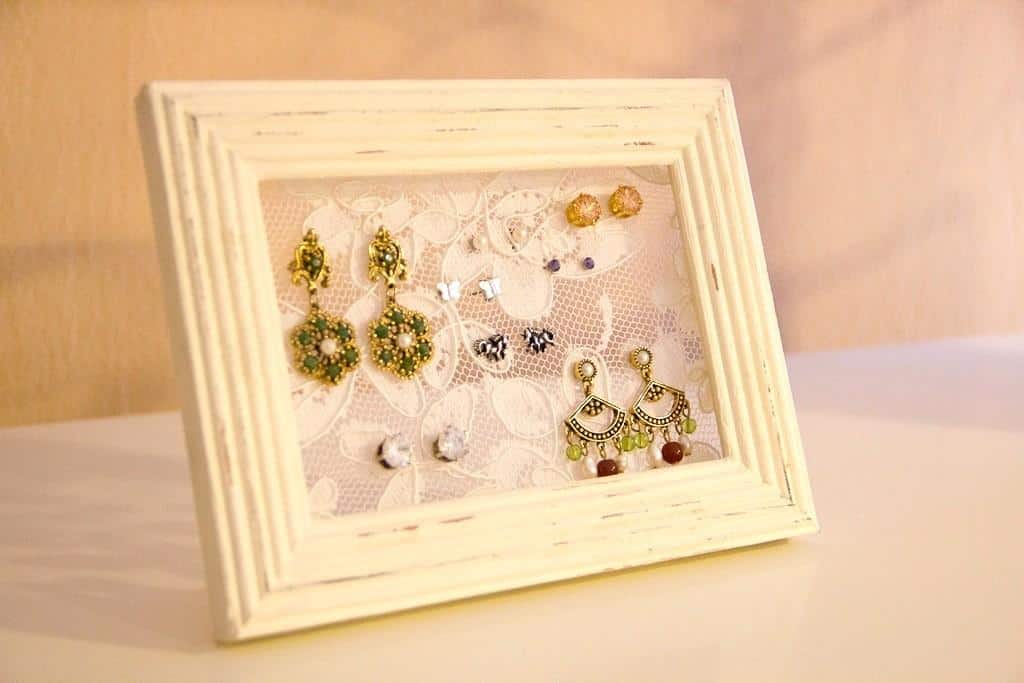 The first step is to take the back and glass out of the frame carefully. The good thing is, picture frames come in all sorts of shapes and sizes–so pick the best one for an earring holder! After you remove the back, trace the scale onto a piece of paper. After that, pick out a shear canvas and glue it on the back! It is a simple and charming touch to your bedroom!
These glass pieces are such an inexpensive and typical dish to have in a home. Instead of drinking out of them, mason jars have such a variety of uses! Try putting in battery operated lights and placing them on an outdoor patio or around the house. You can also fill them with beautiful flowers instead of a vase!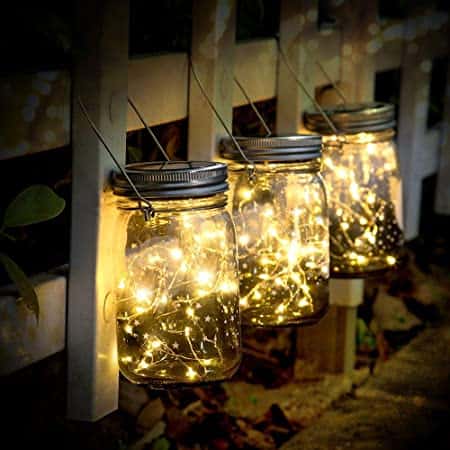 Conclusion
Decorating your home can be costly, and by repurposing these items in your home, you are saving money and adding a personal touch to your living space!