Are you one of those lazy gardeners who want plants around you, but is unable to provide them with a daily routine of care and love? If so, then first give me a hi-fi because you can count me in that category too! Next, look have I have for you today – I bring to you the ideal plant that will just not die and whose unique shapes and appearance will improve the look and feel of your home immensely. Don't go anywhere but continue reading these arresting cactus decoration ideas for a fresh green start today…because they say, lazy people get the best ideas, and so do I! **hehe**
Arresting Cactus Decoration Ideas
Bowl of Cactus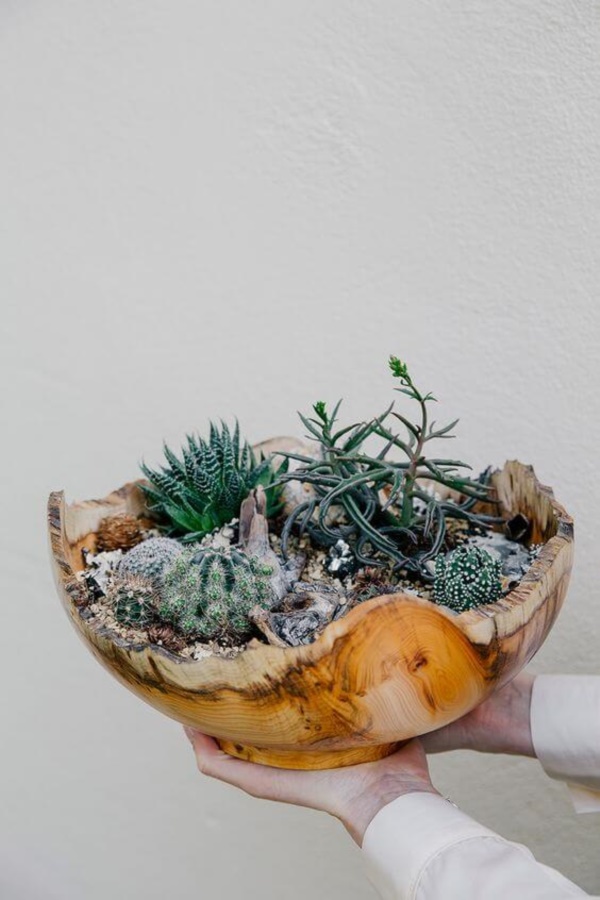 Choose one of those tiny pots of your liking – preferably a nicely patterned and colorful one. Now plant some different variety of tiny cactus plants in it and keep it anywhere – on your desk at work or your side cabinet at home. This is the first of our arresting cactus decoration ideas that everyone will love. Have a look at magical DIY garden lantern ideas.
Wall Mounted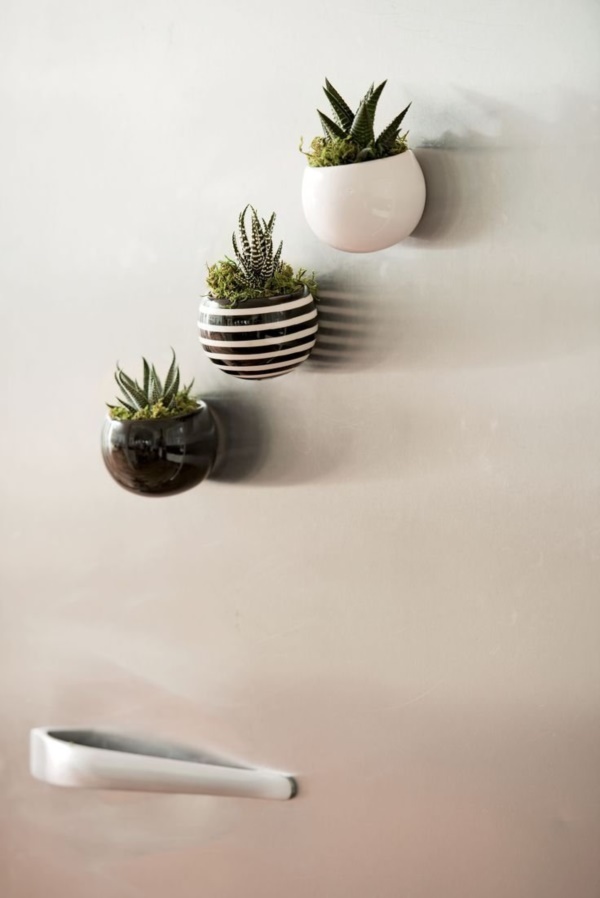 Image Source
For a cool piece of wall décor or if you would prefer, fridge décor, take two to three tiny deep bowls and plant cactus in them. If you get the magnetic pots you can fix them to the fridge door or you can nail them to a wall.
By the Window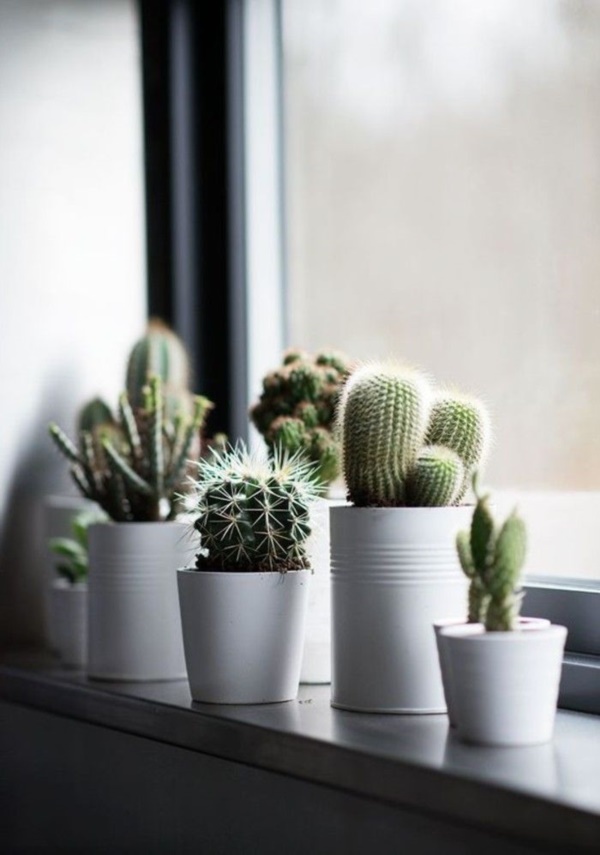 Image Source
Got a window sill that is nice and broad enough? Fill it with some different shaped pots that can hold your favorite cacti. You can get all monochromatic or as colorful as you want, after you match the color scheme with the rest of the room. This is one of those arresting cactus decoration ideas that even passersby will enjoy. Try also super bowl party & decoration ideas.
Centerpiece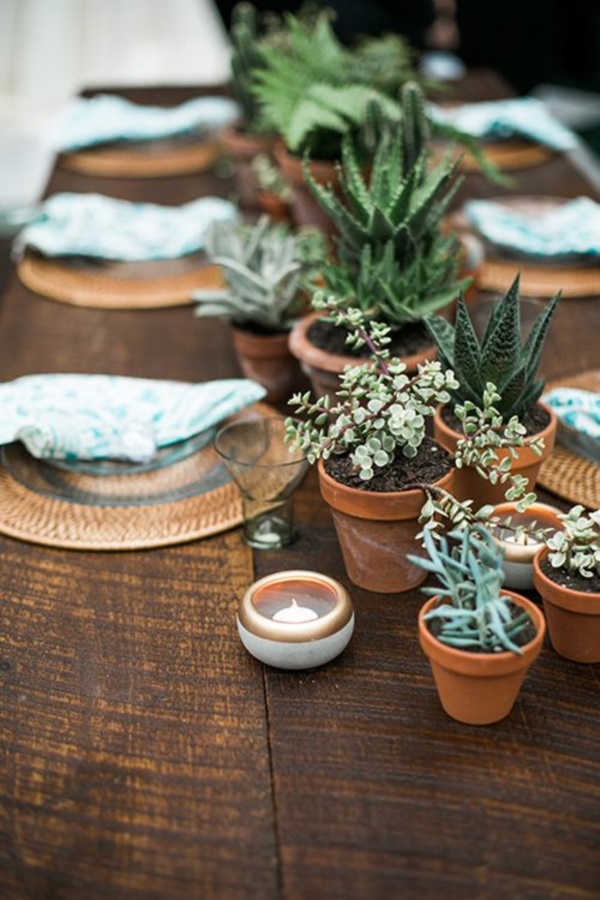 Image Source
For a central table decoration, take a flat round tray or large plate and then place small pots of cacti on it – as many as you can fit. Now place this entire setup on your center table or dining table to grab everyone's attention to your creativity. Although, eggs can also be the best part about decorating and it can be fun too!
Uni-Planter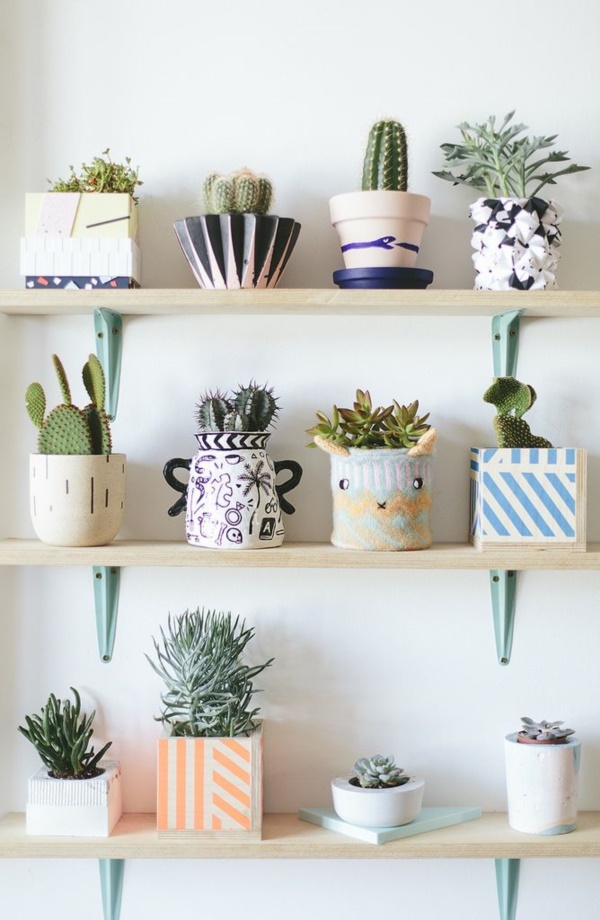 Image Source
For a traditional looking plant décor, go for one of those horizontal rectangular planters where you can plant a few cacti and up the look of your room by several notches. The best part about these arresting cactus decoration ideas is that they require very little maintenance. PVC plants ideas to make your house look livelier is always a brand new idea to spruce up your spaces.
Another for the Wall
You can get some wall mountable planters at your nearest home décor or gardening store. Fix these to a board or a different looking wall section, to make it look like a synchronized piece. Plant different types of cacti that you like in the planters!  Now you have a greenery wall that you don't need to look after too much.
Corky Delights
If you have some leftover wine corks lying around, get some tiny cacti plants and plant them in the corks after scooping out some of the inside matter, and putting in soil. Fix these corks to the wall or place them somewhere in a visible corner for a different type of décor. Hanging teapots could be yet another inspiration for your kitchen counter lighting.
Mug Them


Image Source
I am sure you have some coffee or beer mugs that you don't use anymore. Well time to dig them out of storage and plant some beautiful cactus plants in them. You can put them outdoors or indoors as you like and enjoy them wherever they are.
Rock Garden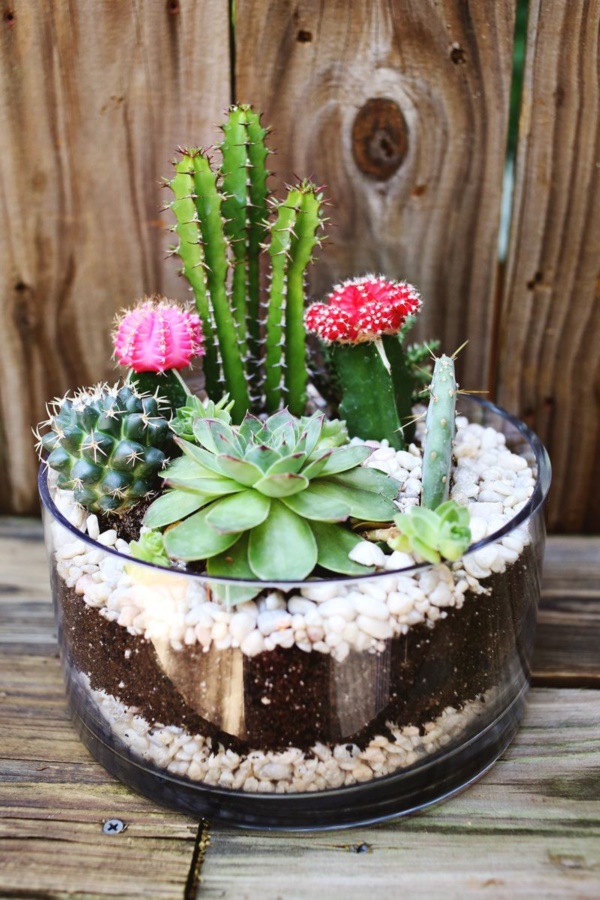 Image Source
For a miniature rock garden, after arranging all the nice and different rocks, you can plant some cacti in between and leave around a few loose pebbles for that au naturelle look that everyone will exclaim over. If you are doing it outdoors, you can decorate it far more. For an indoor rock garden, remember to box it in somehow so that it does not overflow onto the rest of the room.
Cornered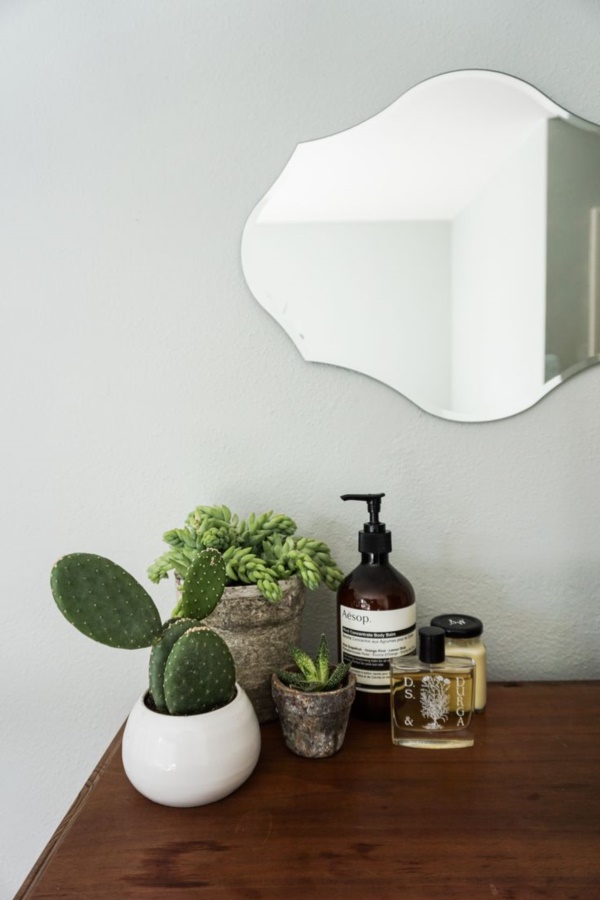 Image Source
Got a bare corner that you are tearing your hair apart for, figuring out what to put in it? Place three differently sized pots in the corner and put in the cactus plants of your choice. A nearby rocking chair for you to curl up in, and some books and cookies will make this the coziest and most pretty corner of your entire apartment.
There is actually no end to arresting cactus decoration ideas. Be as creative as you like and as I mentioned before, since these desert plants require very little maintenance, they are ideal for the people of this fast-paced age. You can leave them for days on end without water and not have to fear that they will die out! If that is not cool enough, what is?