Reached your home? Yes? Then let's do an activity. Oh come on. It will take only a few seconds. So, ready? Good. Let's do this. Go and stand in the middle of your living room. Now look around. Look again! What do you see? Nothing? Now go and do the same with your bedroom. Again nothing? Well, duh! Of course you see nothing new. Because you haven't done anything to make it look more attractive in a long time, have you? Aren't you a bit tired from looking at the same walls again and again? And the same old monochromatic picture frames makes you wanna go blind. Your drapes look simple now and your home looks a bit dull?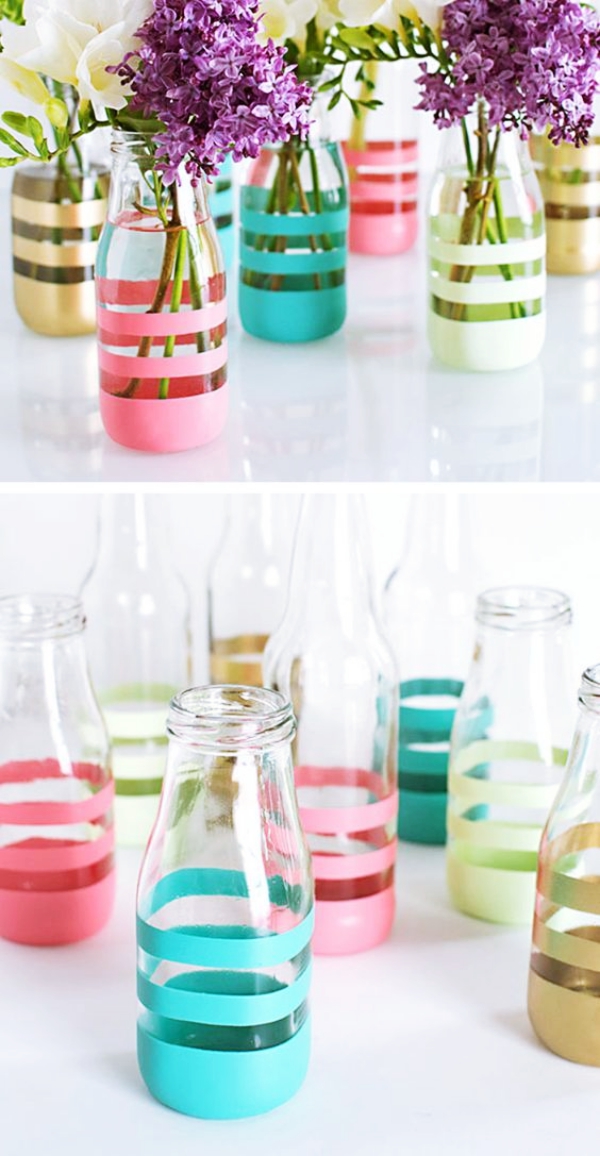 So how about we do something about it? Let's get our hands a little filthy and recreate the magic and make our home a beautiful piece of haven. These best DIY home decoration ideas will put you in awe and you wouldn't even need to dig deeper in your pockets. What if I tell you about the mind blowing and yet easy peasy teapot lamps? Whoa! Such a relief!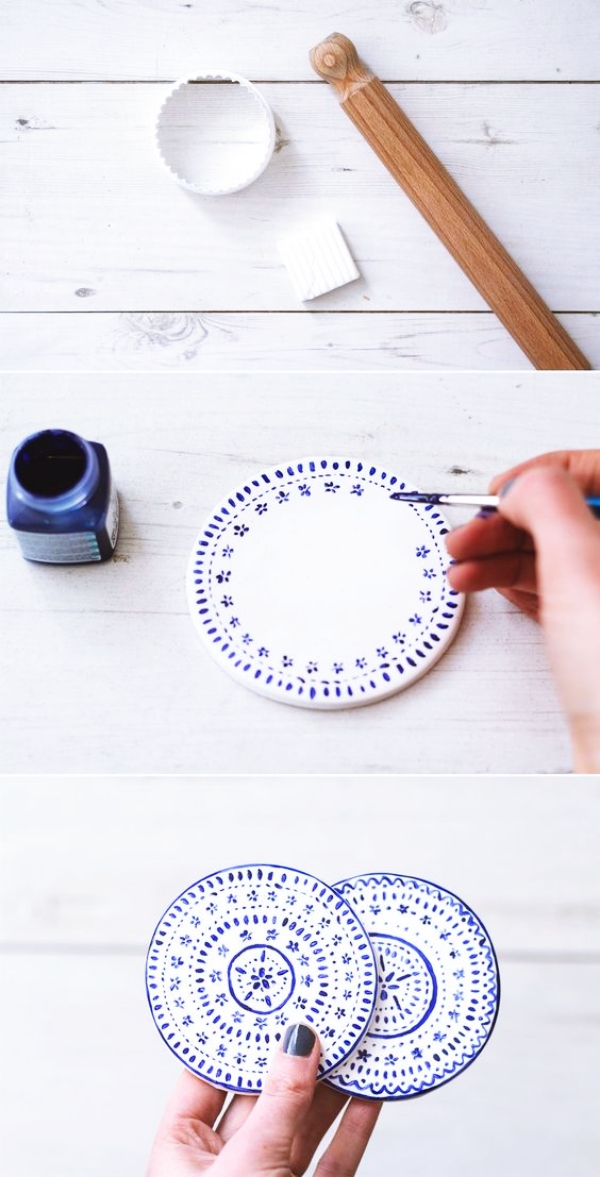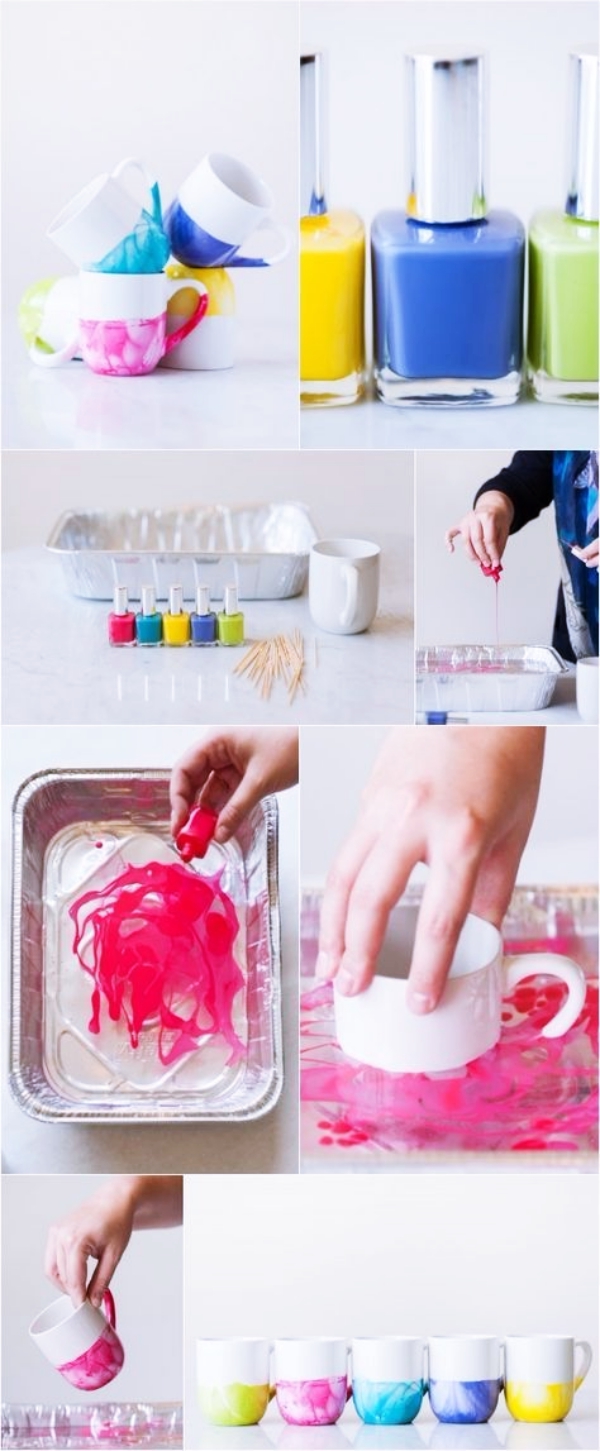 Best DIY Home Decoration Ideas
Dress Your Drawer Pulls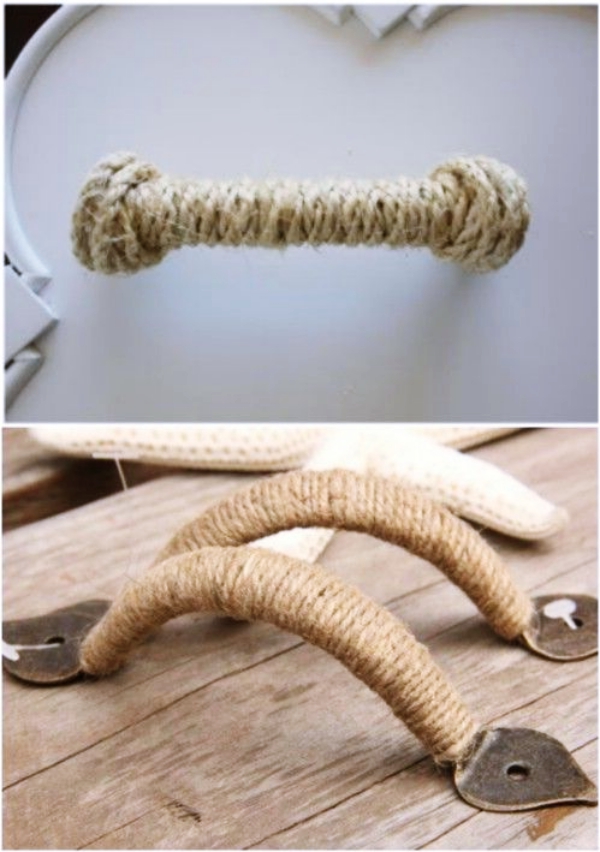 Who notices drawer pulls in the furniture? Nobody! So how about we make your guests not only notice them but also love them? Cover your drawer pulls with fabric swatches. You can opt for the fabric of your choice and color that will quickly make them more noticeable. Country home decor inspirations is right here to add on to such classy drawer pulls.
Let's Give our Glasses a Coat of Nail Colors!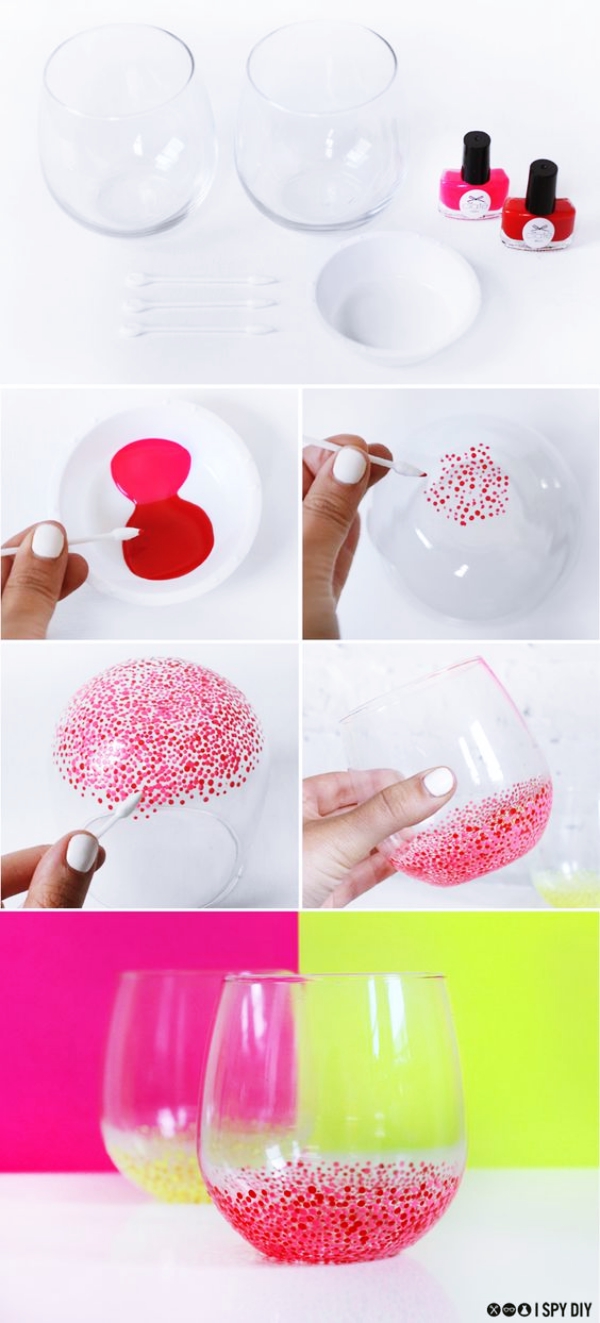 Who doesn't have nail colors! Now simply take them out and bring some glasses from the kitchen. Start painting the glasses with different colors in different designs and patterns. The more shades of colors you have, the more better. It's easy, it's cheap. And you get some pretty items for your home.
What if Pillows have Pocket?

Pocket on your pillows? That's so cool! Imagine what you can keep in them. You wouldn't have to leave the comfort of your pillow to fetch something because, hooray! You have pillow with a pocket that already has it. Simply a jeans pocket would suffice and sew it to the pillow cover.
Woven Coasters


Your sweater is not useful anymore? Don't worry; you can still utilize it by making cool coasters of it. Wash the sweater in hot water and dry it with an agitator like jeans. Again wash it and dry it until it feels taut. Now draw a shape that you like with a pencil on the fabric and snip it. You have some cool, umm hot, roasters ready
Containers Wrapped with Lace

I love lace and you can certainly do a lot with it. Lots of colors and designs are available in lace. How about we make our containers more attractive with a touch of simple vintage lace? These lace containers will give a soft look to your décor.
Lots of Bottles?

Now wait, don't just throw them away. You'll be amazed what you can do with them. You can make a nice home décor item with these bottles. Take a few bundles of different colored yarns and start wounding them around the bottle from top to bottom. These yarn wrapped bottles can be used as beautiful vases. You can also paint these bottles and draw different designs on them.
Lovely and Affordable Chandeliers

Not all of us can have the luxury of having expensive glass chandeliers. But don't feel sad. You can make your own chandeliers with ribbon and wire. You can either keep changing it with new colored ribbon chandelier or keep it fixed as per your wish.
Memorable Wind Chime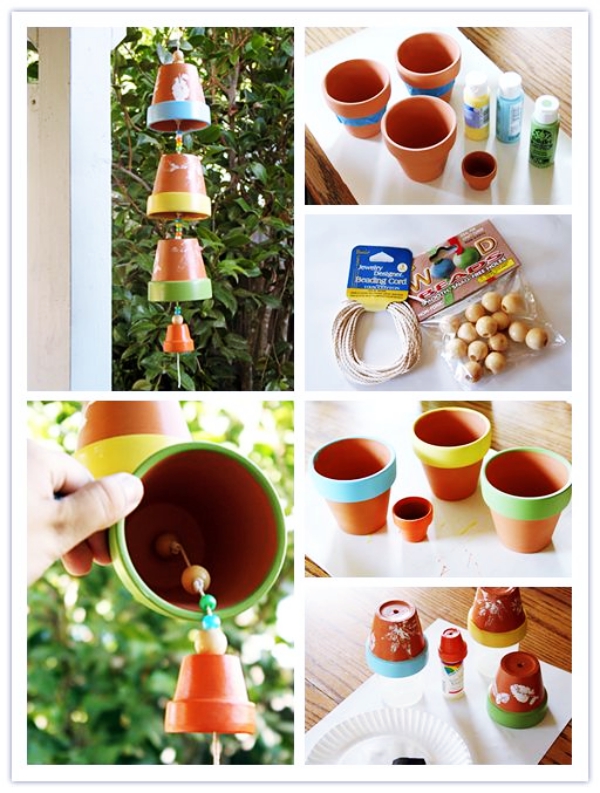 I love the melody that a wind chime creates when a breeze hits. You can make your wind chime by putting together the different items. Suppose if you have a necklace that broke and you can't wear any more but don't even have the heart to throw it away. You can put such metal objects together that hold some memories and… Ta-da! You have melodious wind chime. What if you could hang your terrarium plants without making your space dirty?
Don't Always Paint Your Walls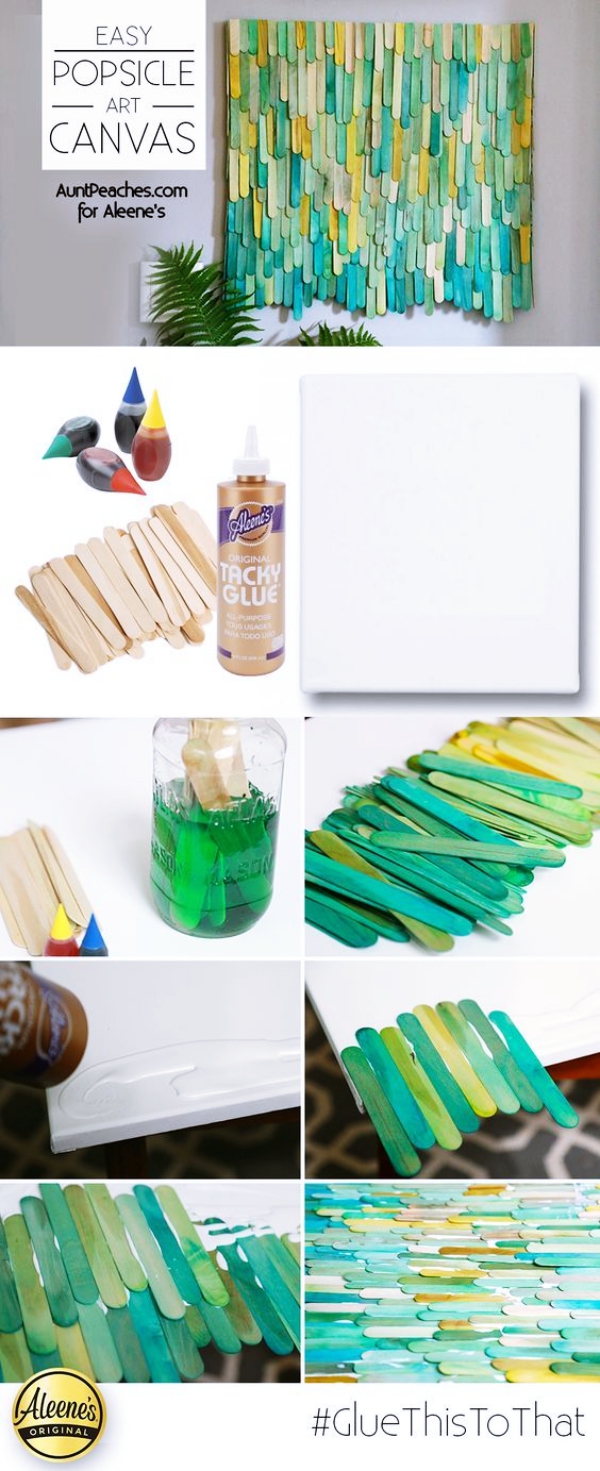 Walls are looking dull and boring? Nah-uh! Don't paint them again! It will only look good for a few days and later when you will be used to the new color, it will start to look dull again. Walls can be decorated with many different tricks. You can either paste different color sheets cut out in similar shapes that are available in market or you can create a picture frame wall. After all, contemporary is what we all love.
A Dream Catcher of Paper Snowflakes

Dream Catcher is in rage these days. And it's Christmas season! So how do you feel of having a dream catcher made of pretty paper snowflakes? Paper snowflakes are easy to make. You can make lots of them with different designs and tie them together.
Mark Your Plain Pillows

If your pillow covers look dull you can paint them and give them a new look. Yes! Paint them! How? There are so many tricks. Pick any object of your choosing and coat it with fabric color and print it on your pillow cover. You can choose different size and shapes of leaves for this. You can also paint your covers with varying shapes or can make your own pattern.
Twinkling Fairy Lights!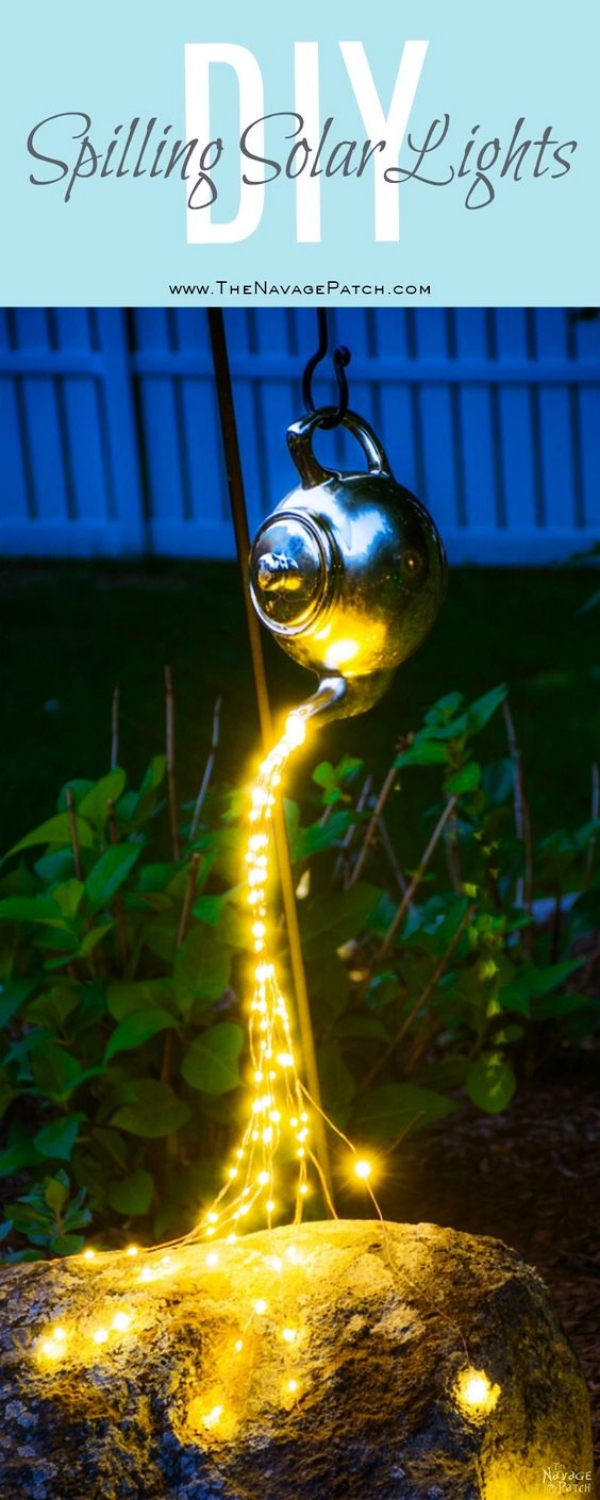 Man, you can do a lot with them! Use fairy lights in your garden to make your garden heaven-like. You can also put the fairy lights inside a mason jar or a wine bottle and have a new lamp. A light string with photos is a brilliant idea to make your wall more attractive and display your memories in a unique way. Some more home decorating ideas are right here that would save your pockets weight too!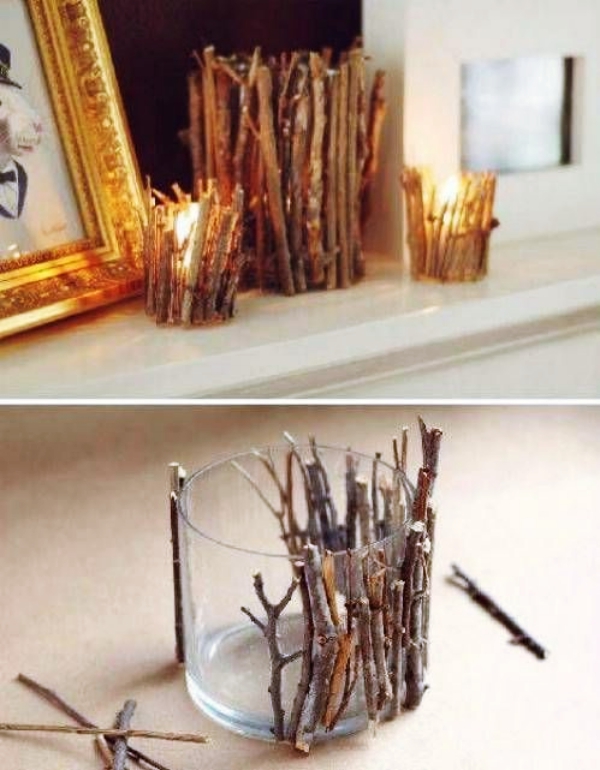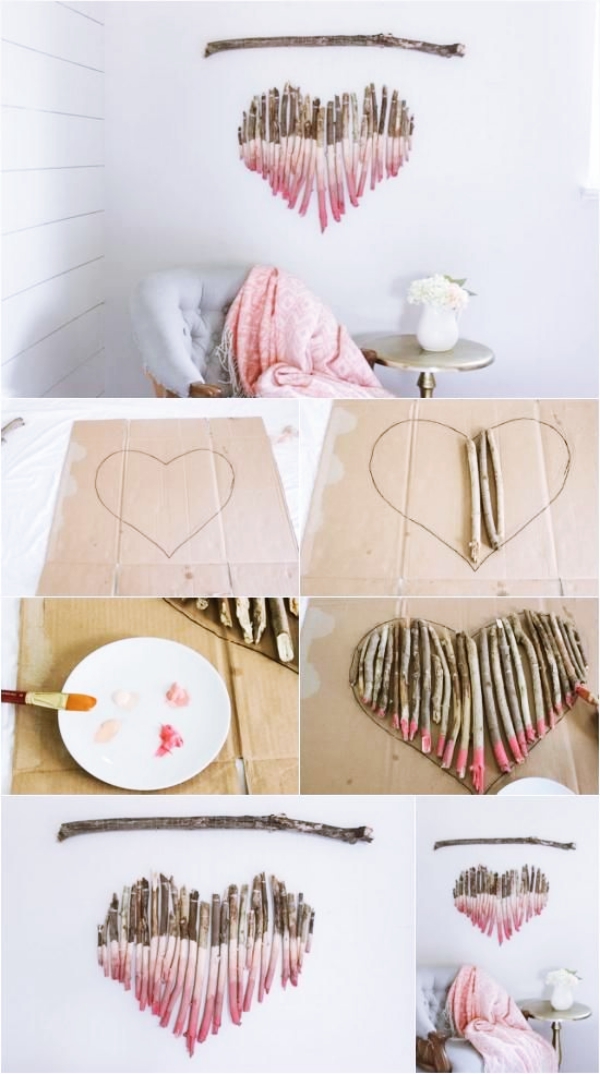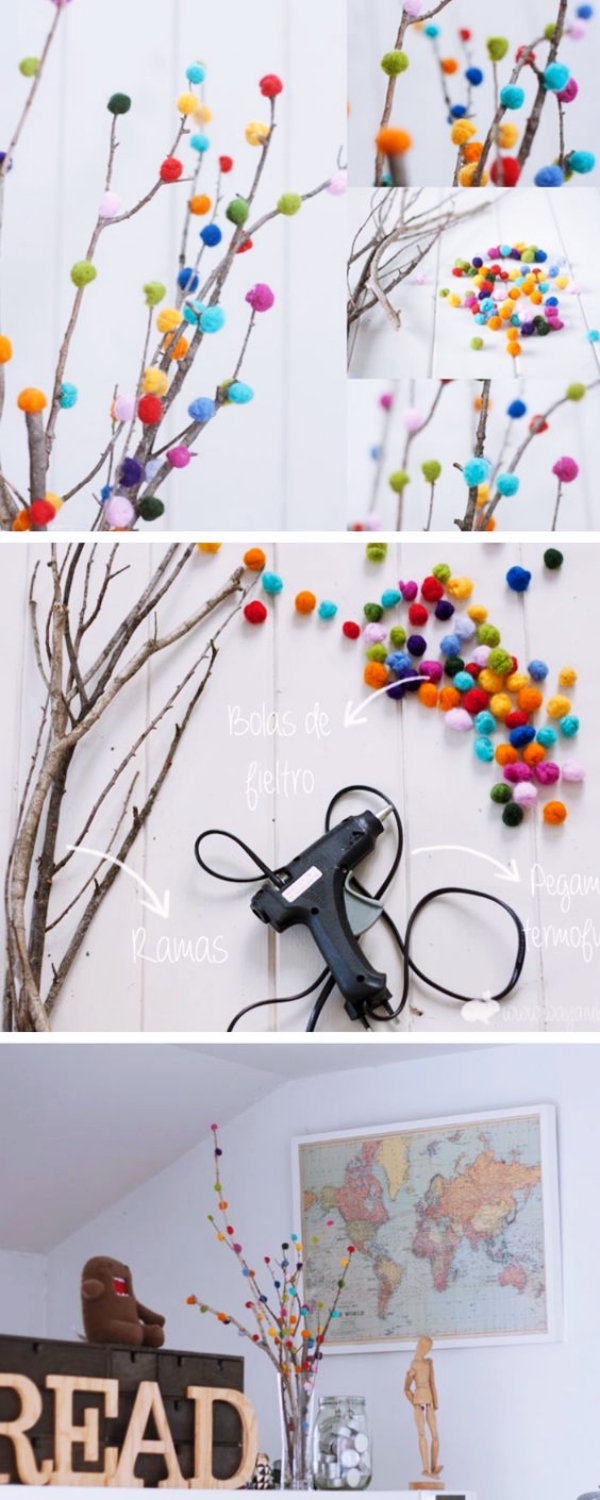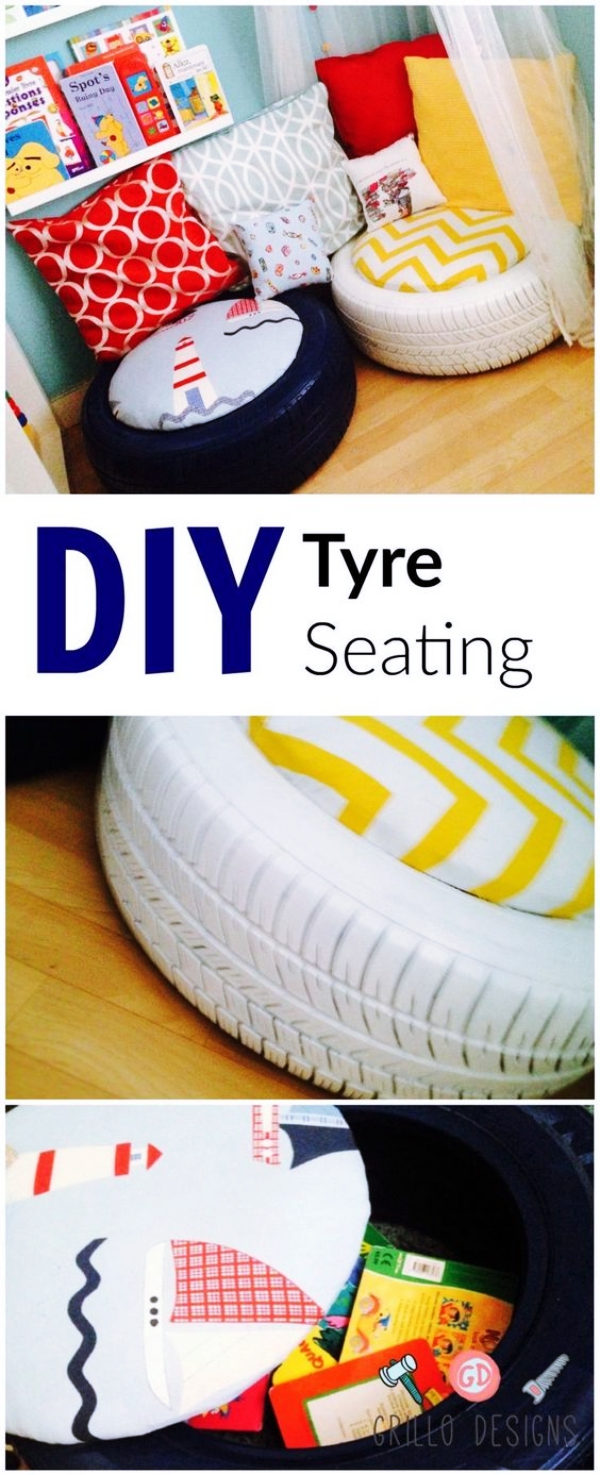 Can't believe it's that easy to make your home more attractive? I didn't believe it either. But these ideas surely change my mind. Take out some time and use these ideas that will make your guests amazed at the decor of your home.