What could be more fun and entertaining than super bowl? Organizing a super bowl party. Yes, you have read it right. It's that time of the year again where people count the number of days left to the Super bowl game. If you are a fan of football who uses the game as an excuse to invite family and friends over to have some fun then this is for you. Planning the perfect super bowl party can be quite hectic. From décor to food, you get a lot on your plate. Don't worry all you need is a little guidance and you are good to go. So, grab a paper and pen to embark on the journey to find best Super Bowl Party & Decoration Ideas because it's not just any other party, it's a super bowl party. Party means people and people means a strong need to decorate the house. Talking about decoration and making the home livelier, here is a trend of coloured doors that are back.
Super Bowl Party & Decoration Ideas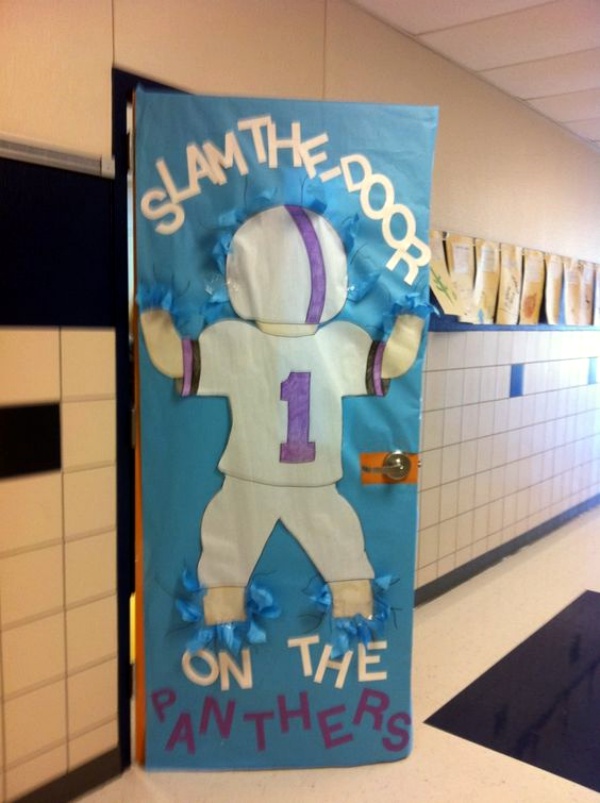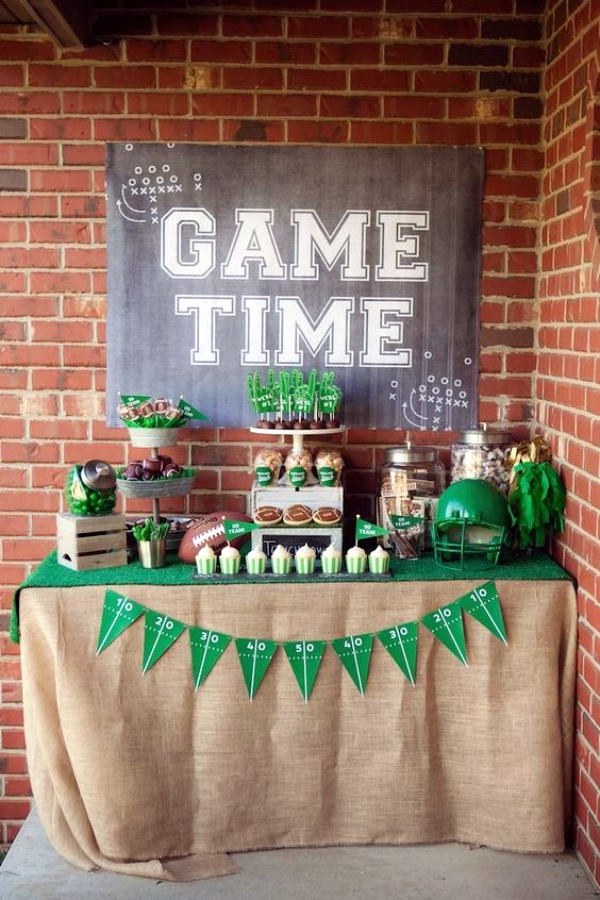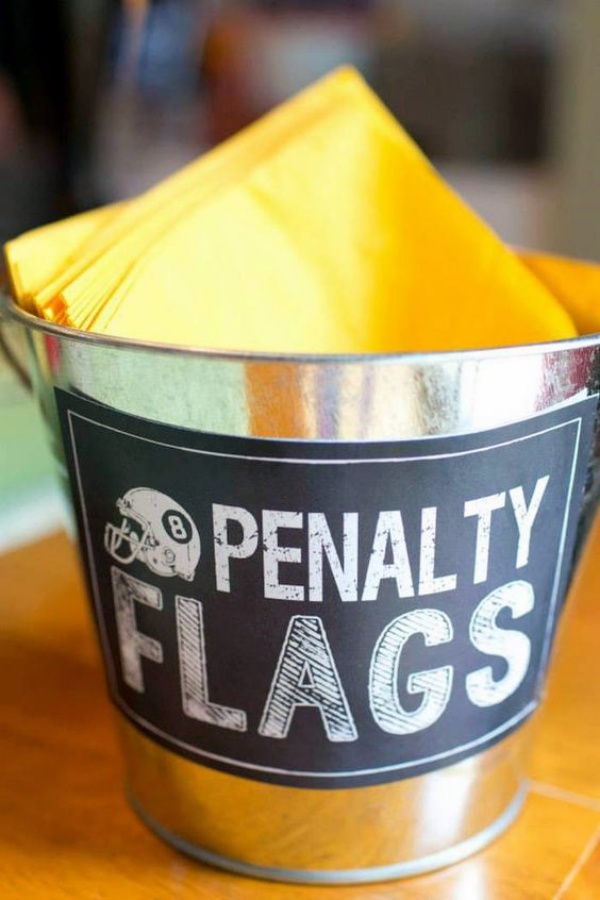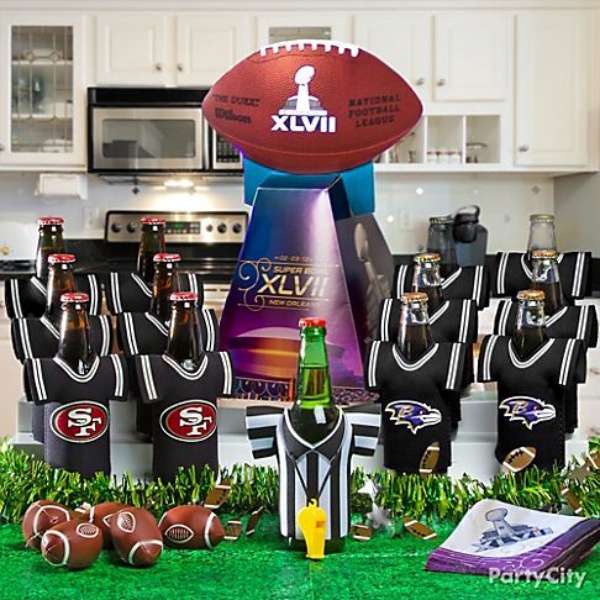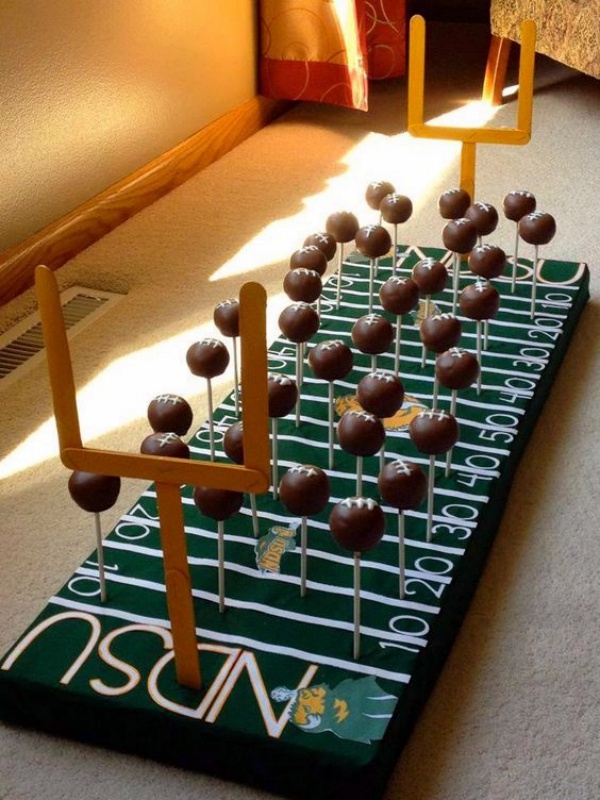 Put on Your Foam Finger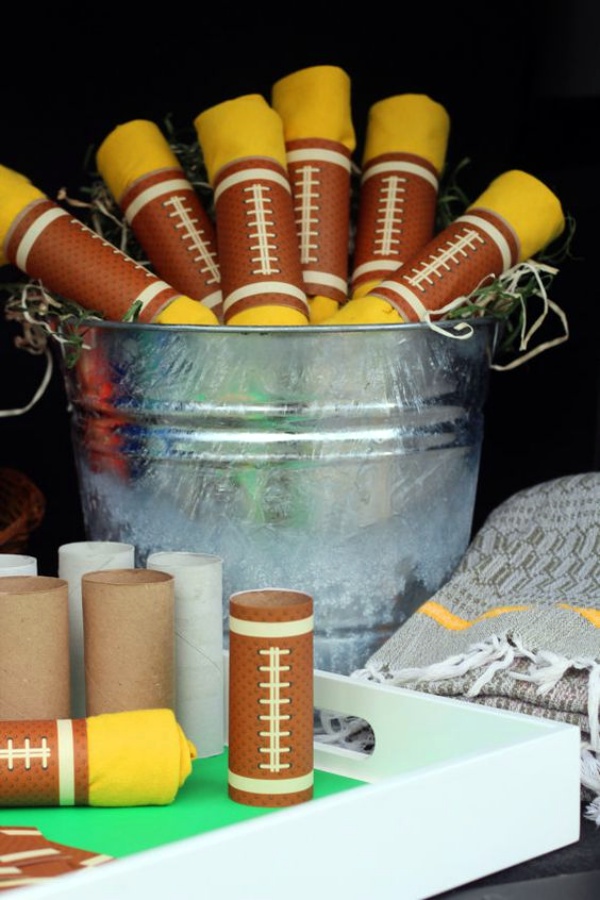 Show your love to your favourite team by making customized foam fingers for your family and friends. Just cut it, colour it and glitter it.
Care for a Cuppa
To celebrate the super bowl, paint your plastic cups and give them a brand new look of a football. It will add spark to your party décor. Arrange the little plastic cups and make a design out of it.
Garland of Paper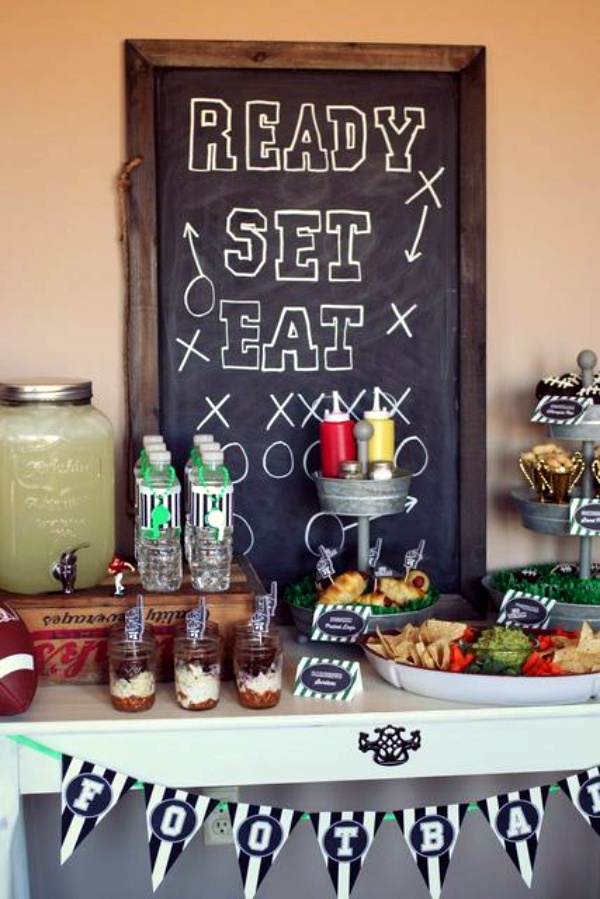 Make a garland of coloured paper joined by a thread from the top. You can use green and brown colours to display the football court.
Pick your Toothpick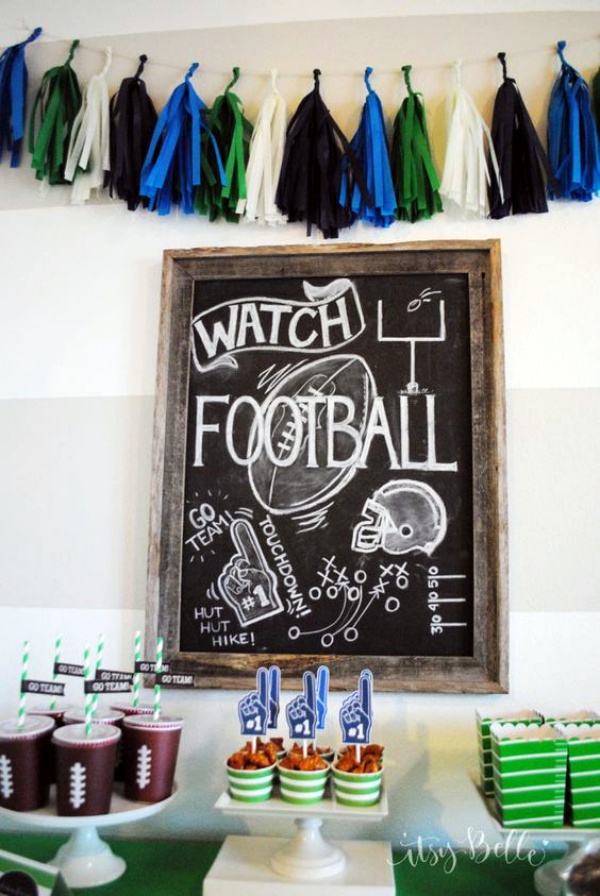 Use toothpicks to make signs by pasting a picture of your favourite players. You can insert them into cupcakes or use them as forks. Old country decor inspirations is surely a nice try for such enthusiastic parties.
Cake Story

Bake cupcakes and muffins and name them. You can also use logos of your team and initials of your favourite player. You can also order a photo cake. You can also make your guests compete in the cupcake eating competition.
Party Printable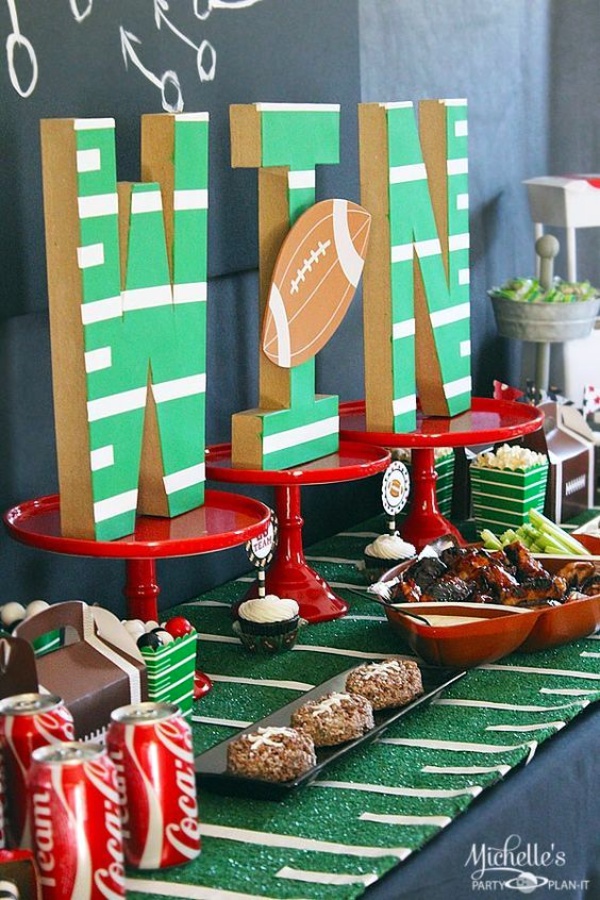 Use empty glass bottles and insert colourful straws or wooden straws inside them. Paste foam finger or mini football prints at the top of them. Place them behind the dishes you're going to serve. What an amazing idea that would if you placed cakes and drinks on the ladder?
Chocolaty Fun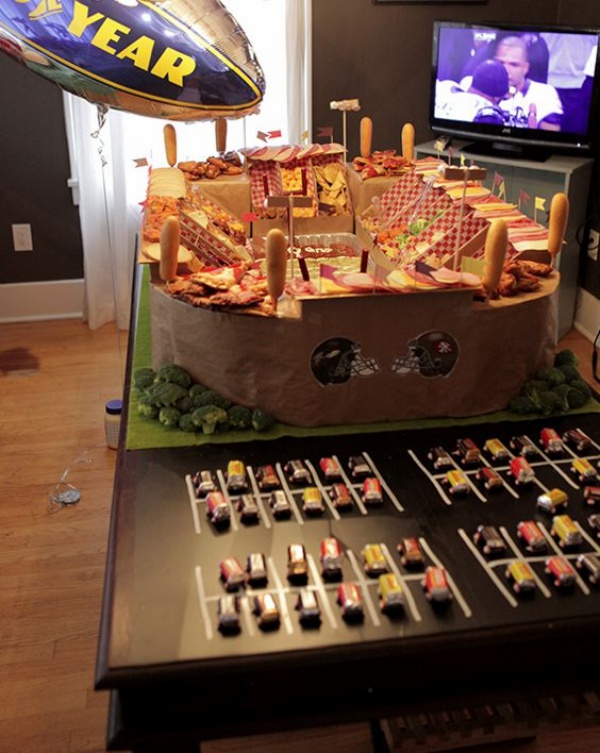 Serve milk and dark chocolates and use icing to write numbers on them representing the team players.
Logo It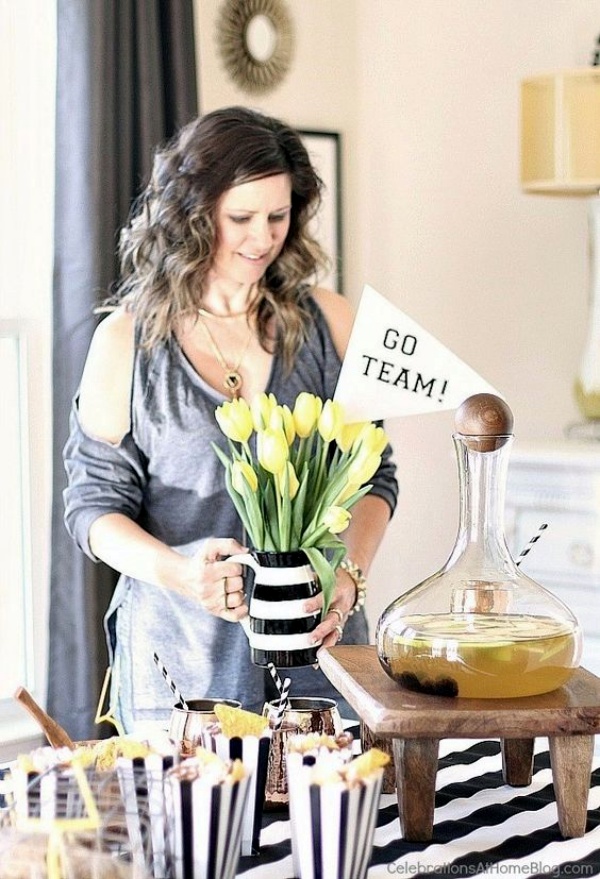 Print the team logos and place them at the top of cold drink or juice bottles to brighten up your décor.
Paper Up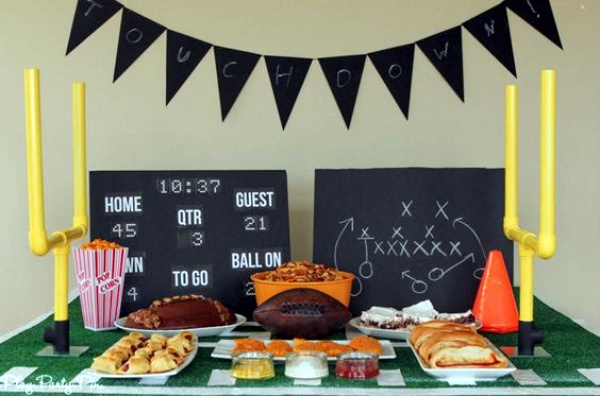 Use brown and white coloured paper cones to serve dry food that way it'll give the impression of a football. And here comes yet another event inspiration for your office decor for super bowl parties.
Posters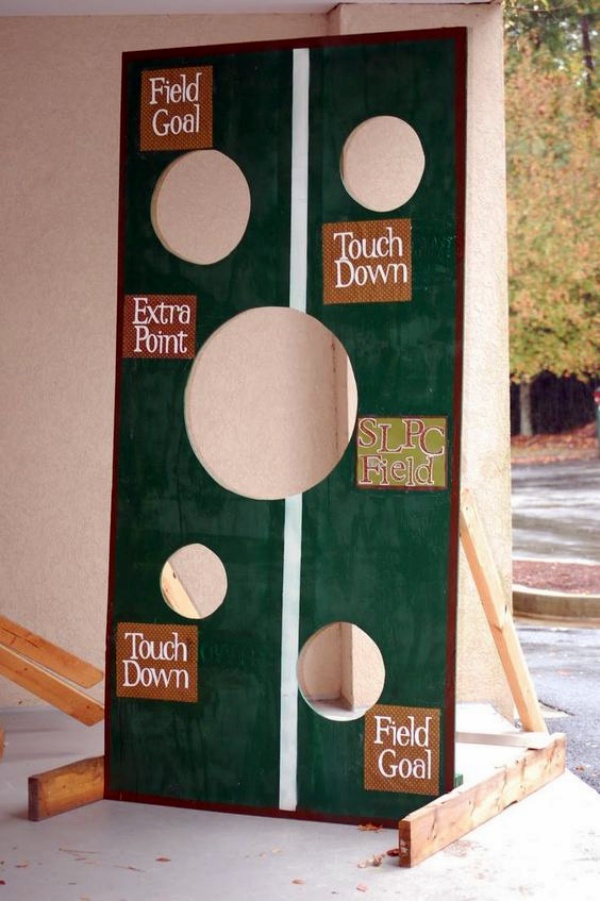 Print A4 size posters of your favourite team players, logos, ground and place them at the centre of your table or near your television set. It'll energize your party ambience. Maybe DIY photo frame ideas are what you would need to make your ambience high.
Balloon It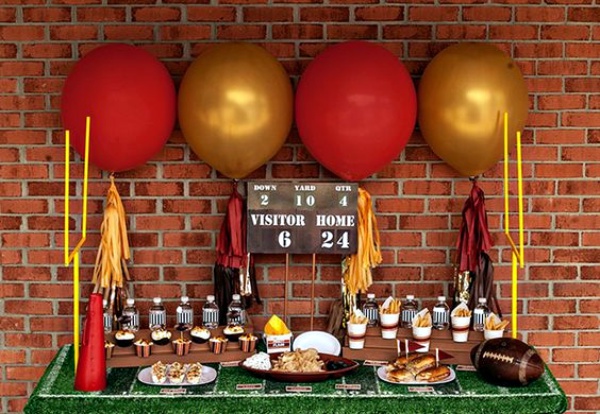 Use small yellow coloured balloons, attach them to a whistle and place them at the corners of your food table. Hand over the whistles to your guests to have some musical fun.
Snack Them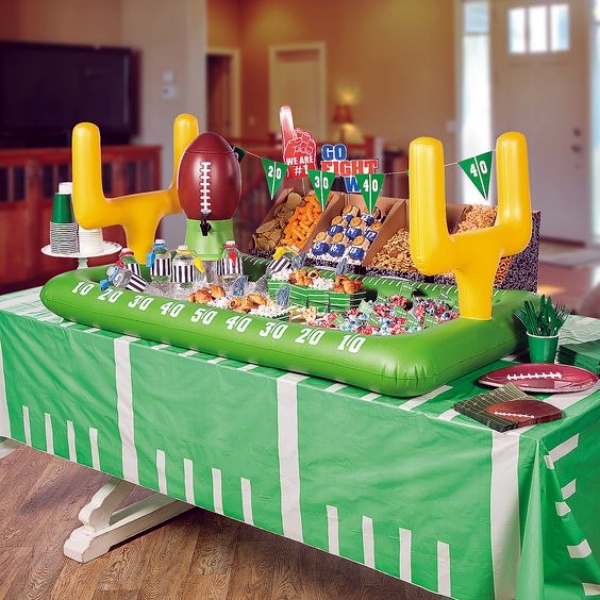 Use mayonnaise or peanut butter to give an outline of a football by drawing horizontal and vertical lines on your chocolate chip cookies. Your friends are going to love this unique combination of art and food.
Goal Post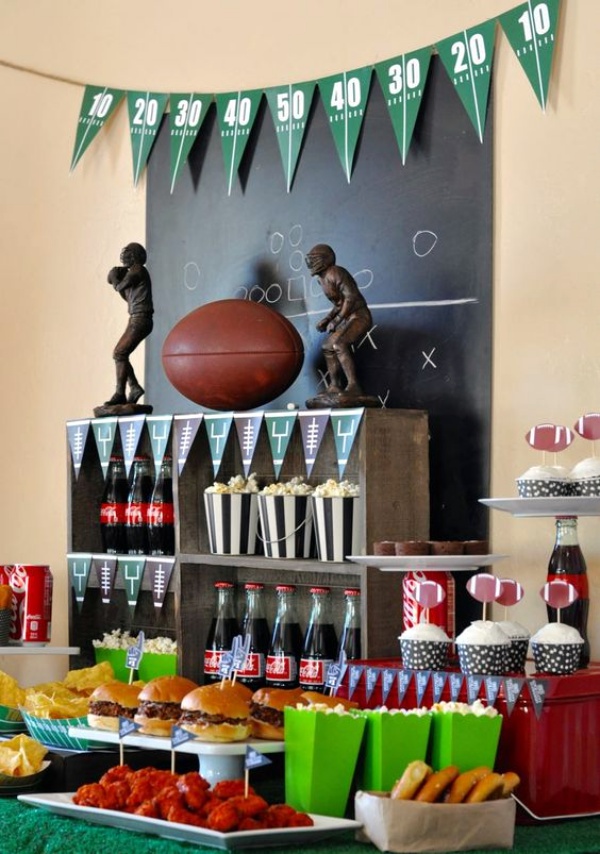 Create your own goal post by using plastic or PVC pipes. Connect them to form the outline of the goal post. Use yellow spray paint to give them the look of the original goal post.
Coasters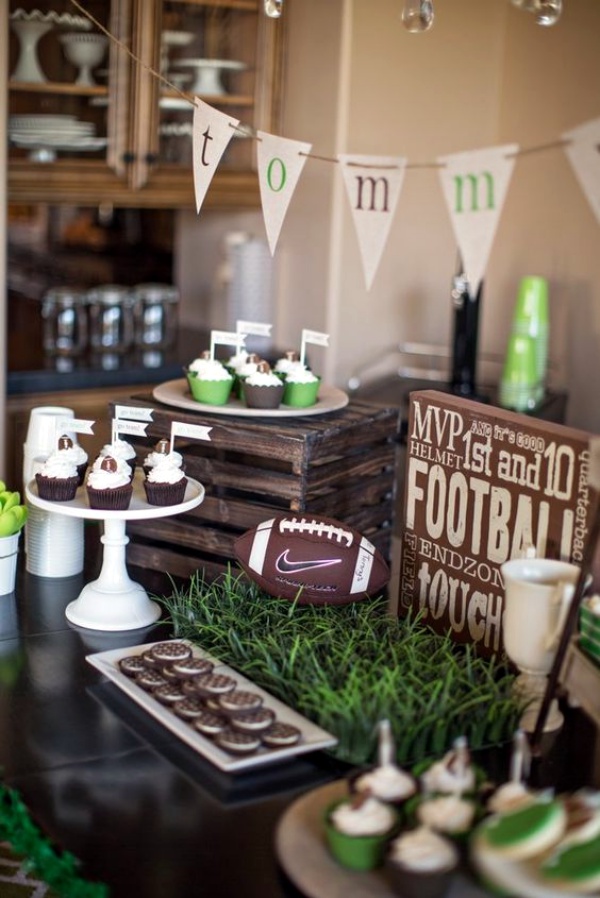 Sew your own coasters using green, white and brown coloured threads. Place them around your house. This will not only help you to keep the mess to a minimum but also would be a great way to add vibrant visuals.
Flower Shower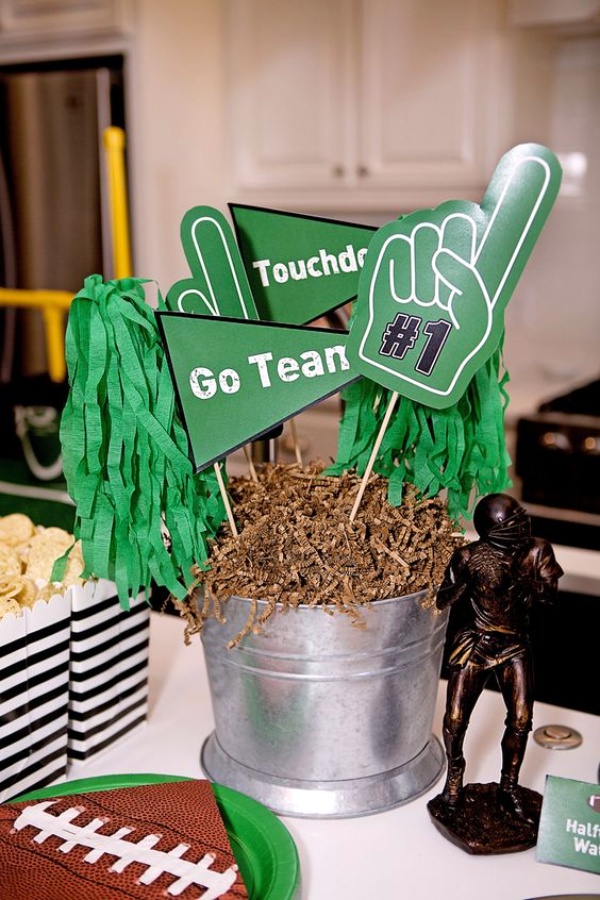 Paint your flower pots in the colours of brown, green, white, red and yellow and place around your living room. They will enhance the beauty of your house complementing the theme of your party.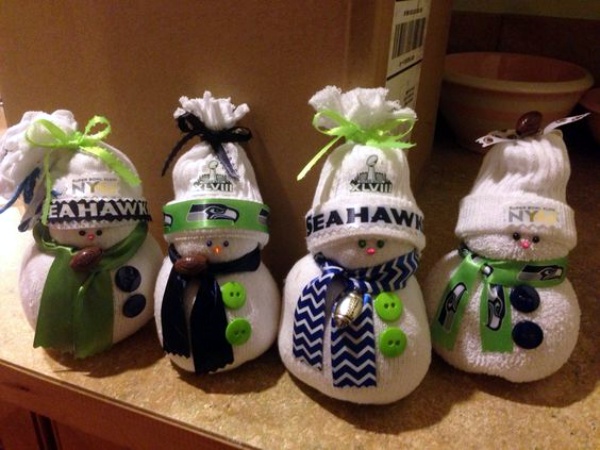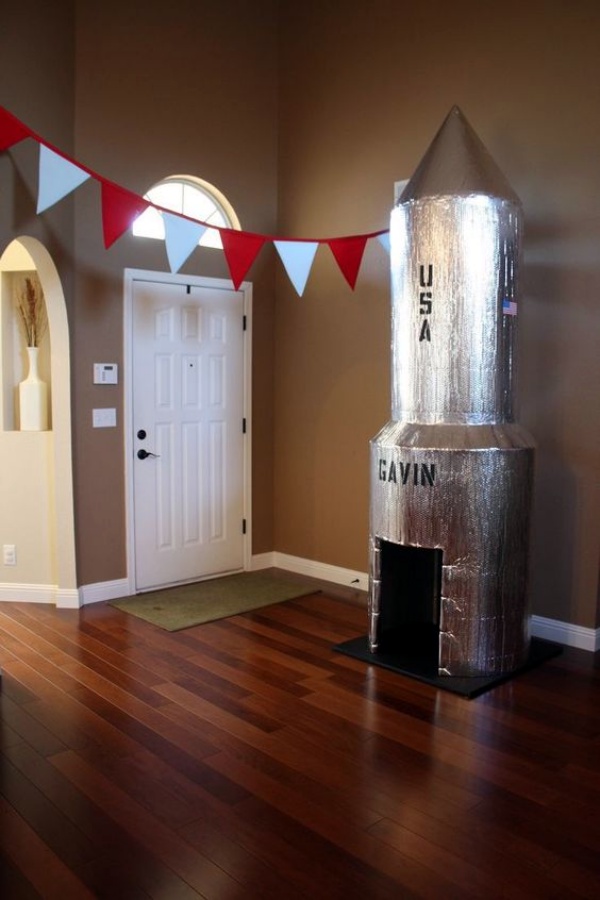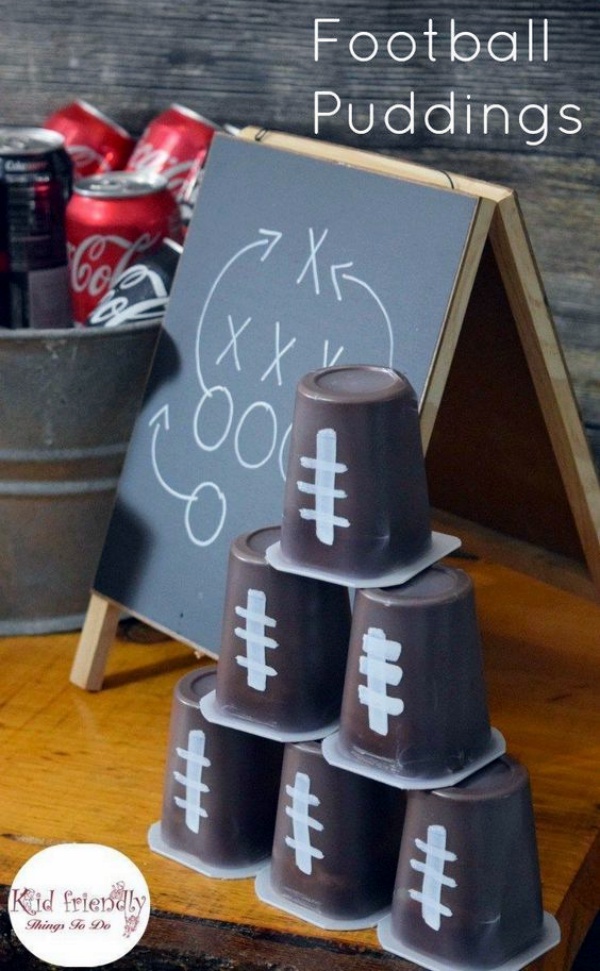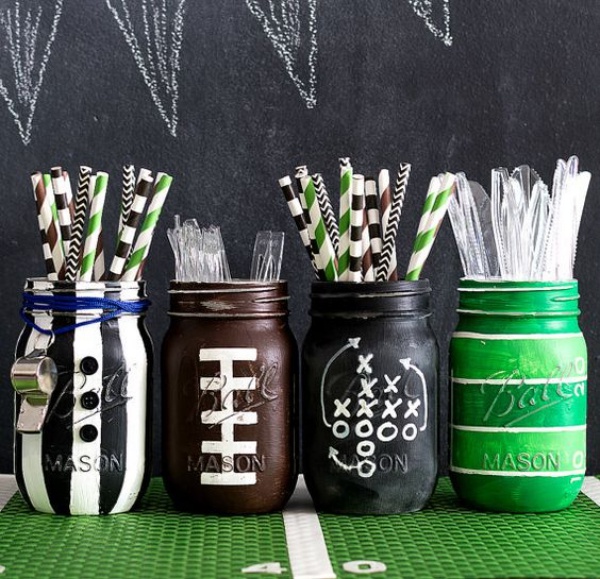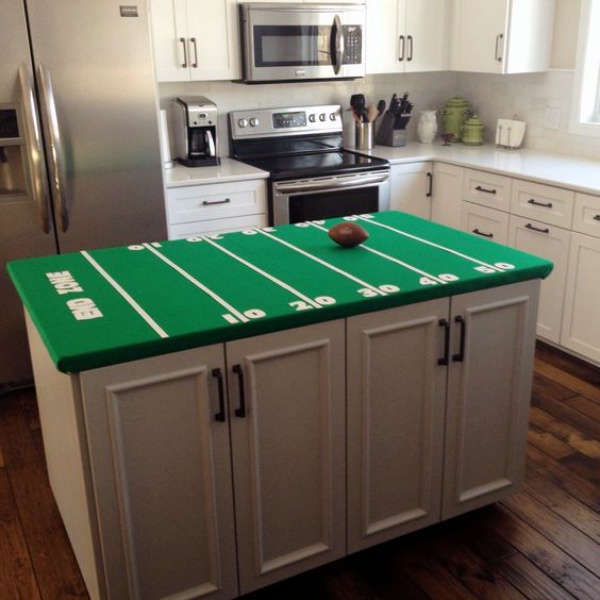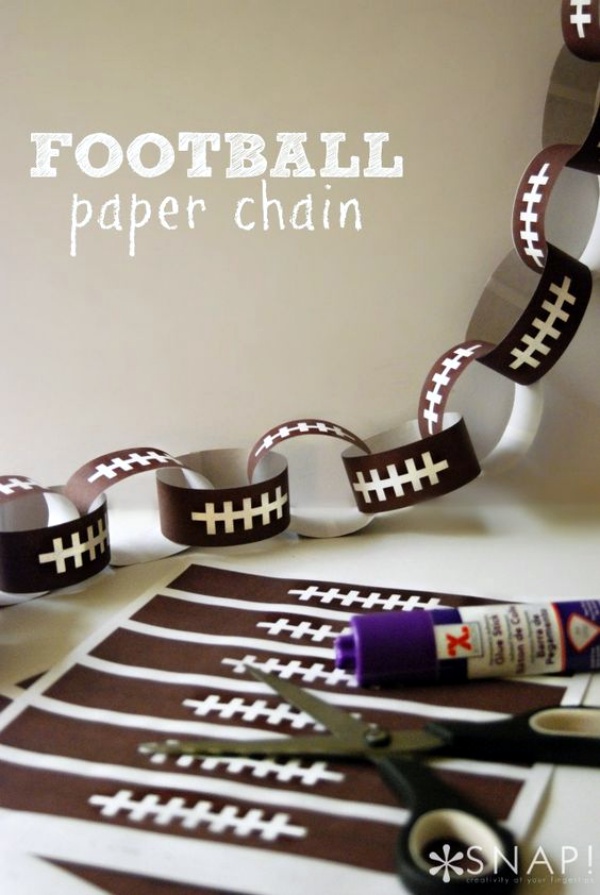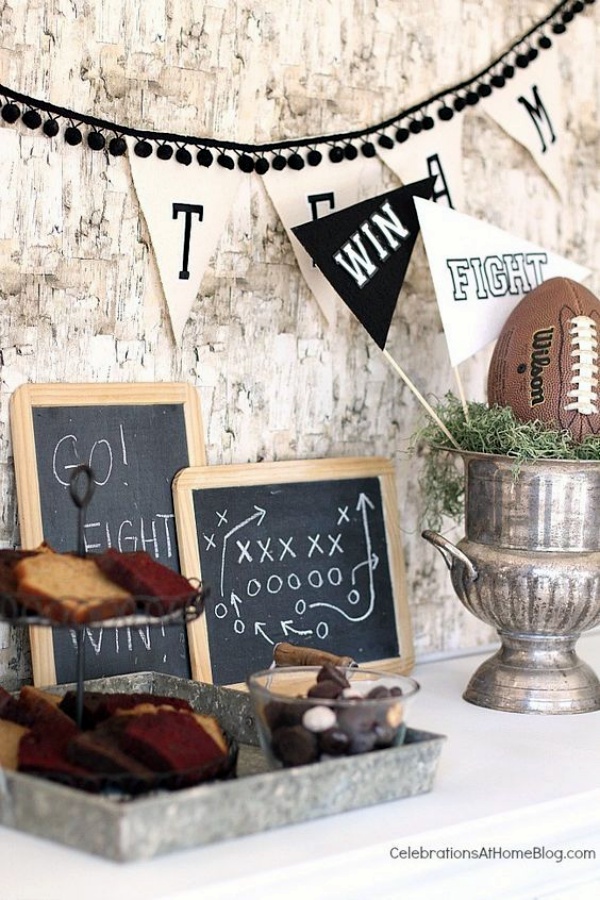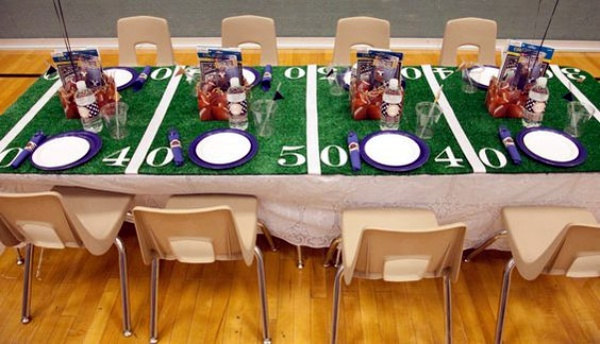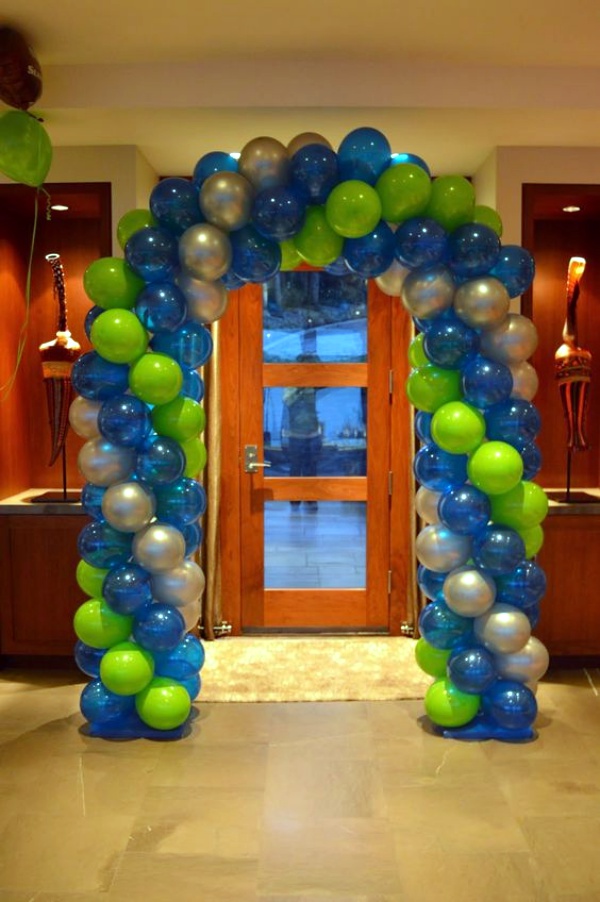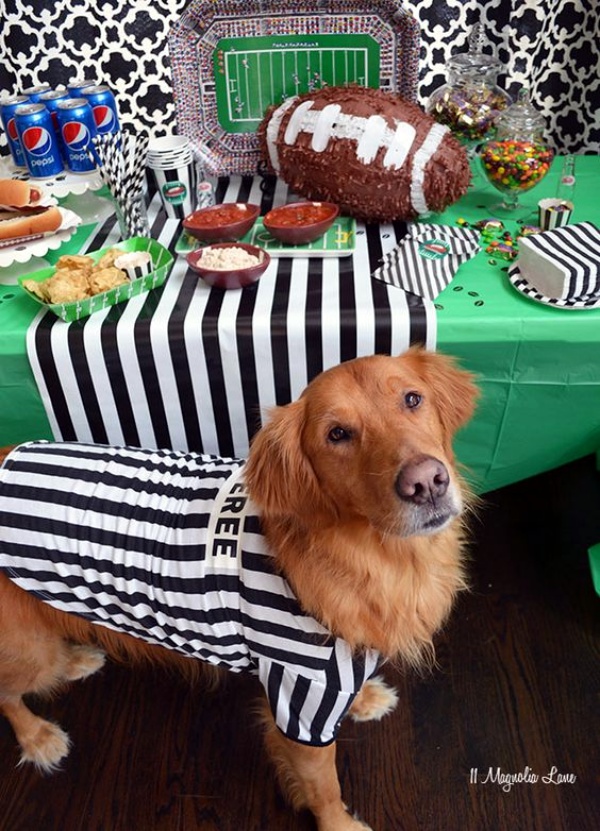 Before you go to buy supplies for your super bowl themed party, make a list of items first. Most of the props you need for your party might be already available at your home. These are some pretty easy and simple ideas that won't burn a hole in your pocket. Woo your family and friends by these fifteen super bowl party and decoration ideas. This year make your super bowl party a memorable one. Creative bone inlay furniture ideas may be next on hit list.