Your house is the luxurious shelter above your head while the front door is your guard. Well, literally! Where each wall of your home is painted with bright colours and every nook and corner of your home has a hint of colour in one way or another, why keep your front door as usual? Because yes, the trend is back, in which the doors are not just meant to be shades of umber or dark brown. Splash some eye soothing colours on your door that will make you one proud person of your home. Here are Happily Installed Colorful Door Designs that will make you hurry and buy paint right now.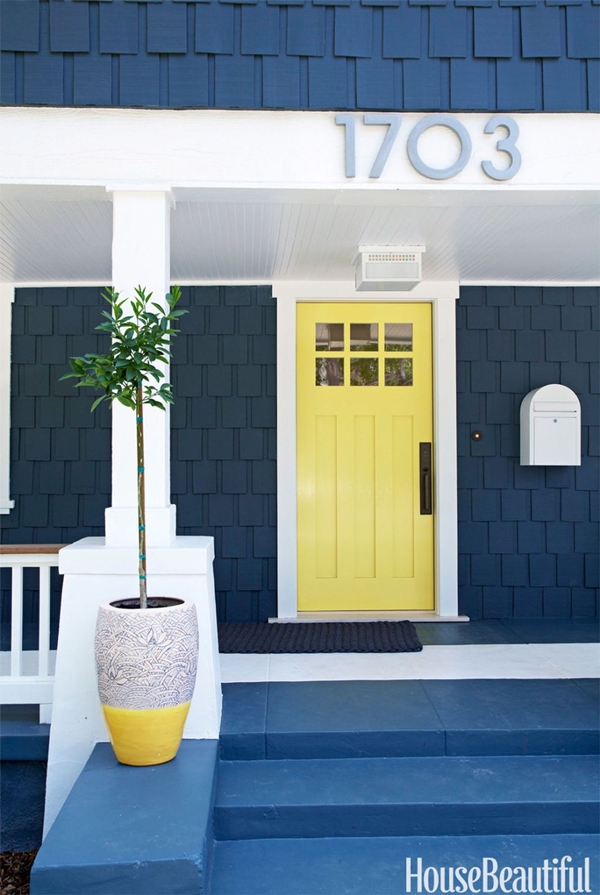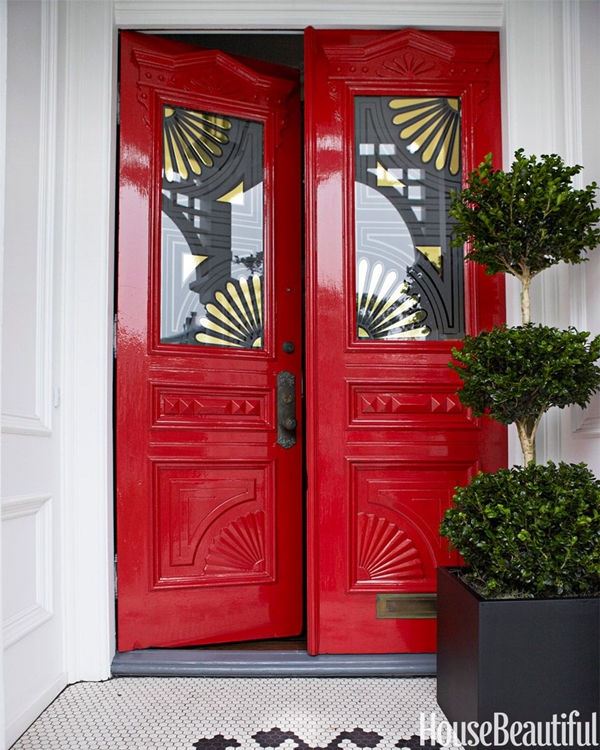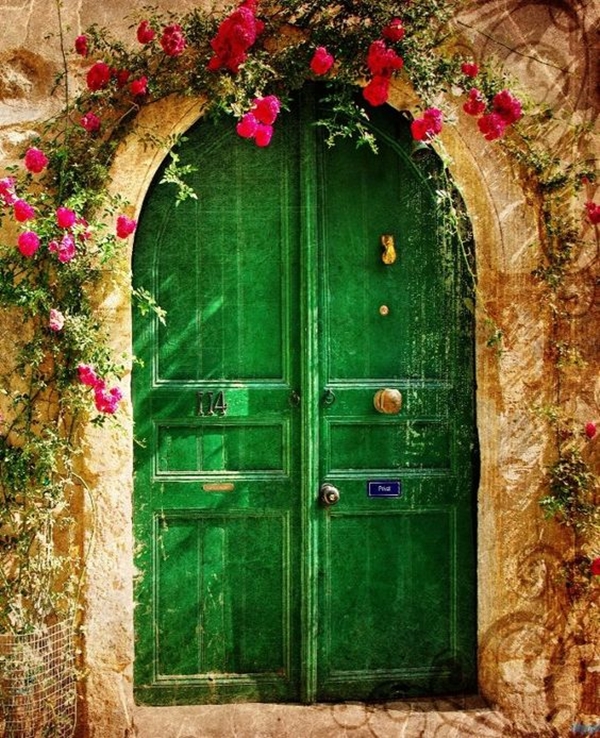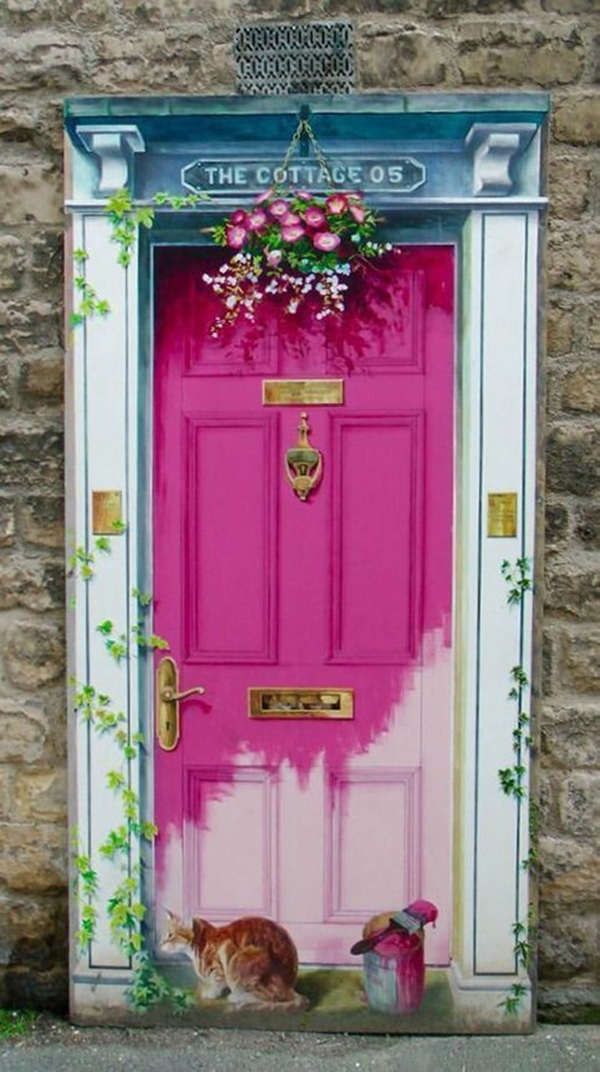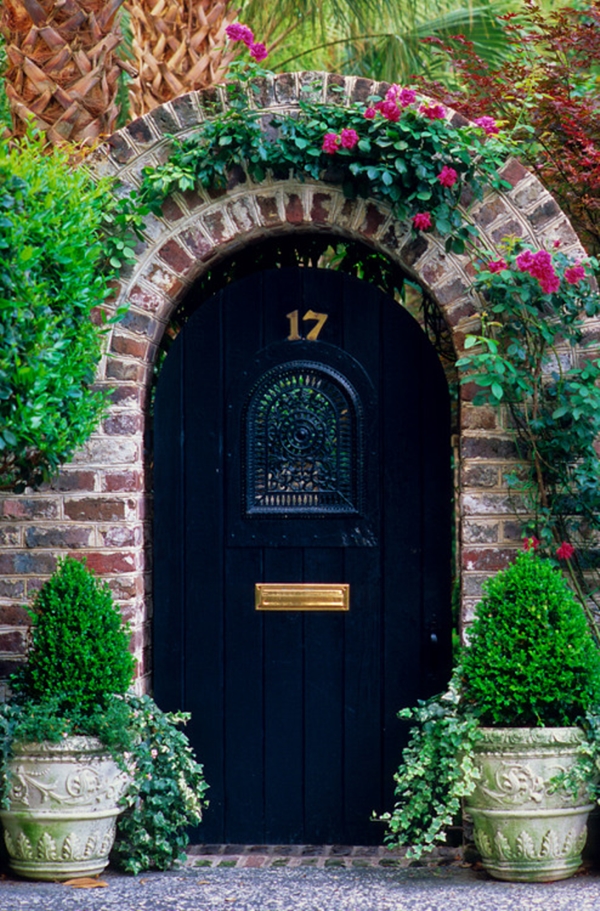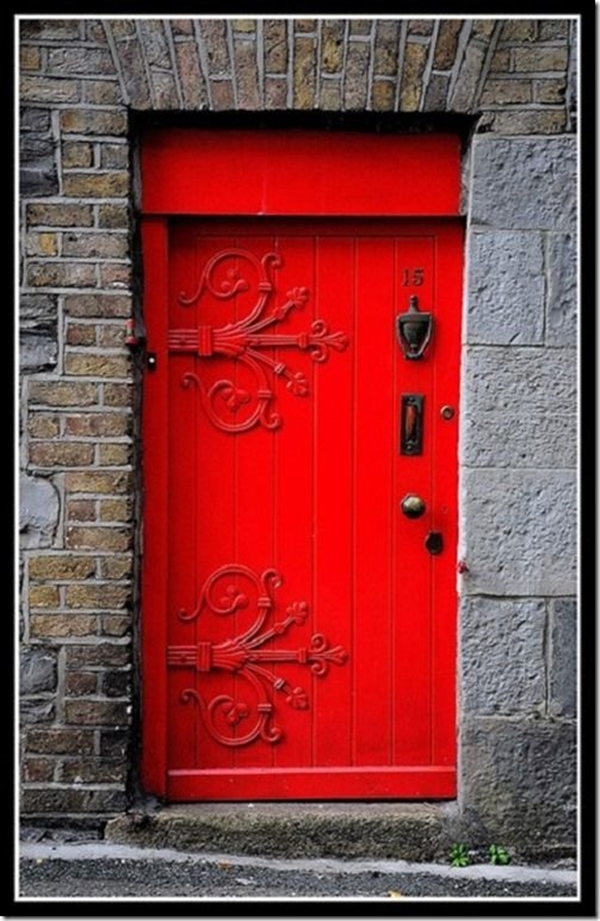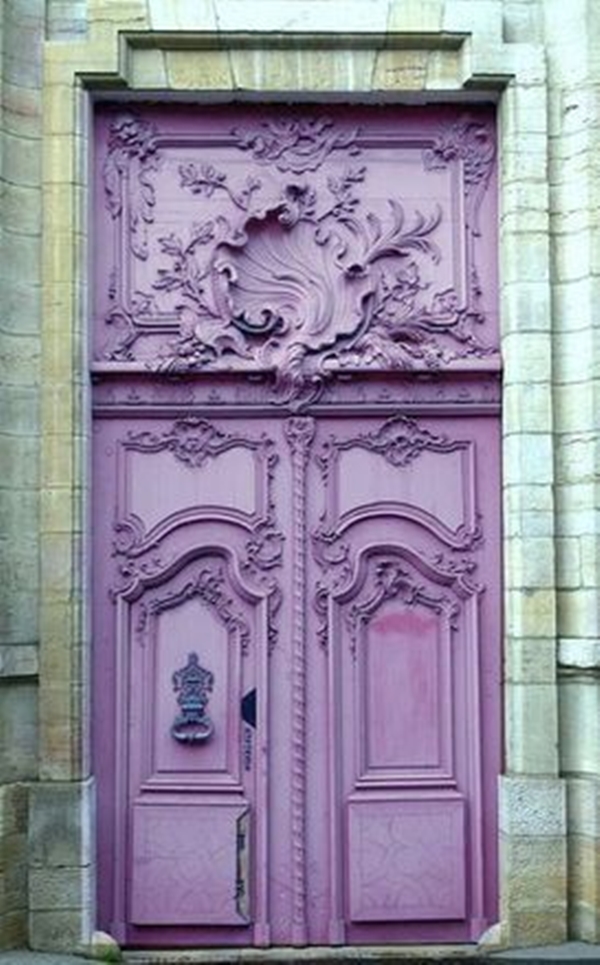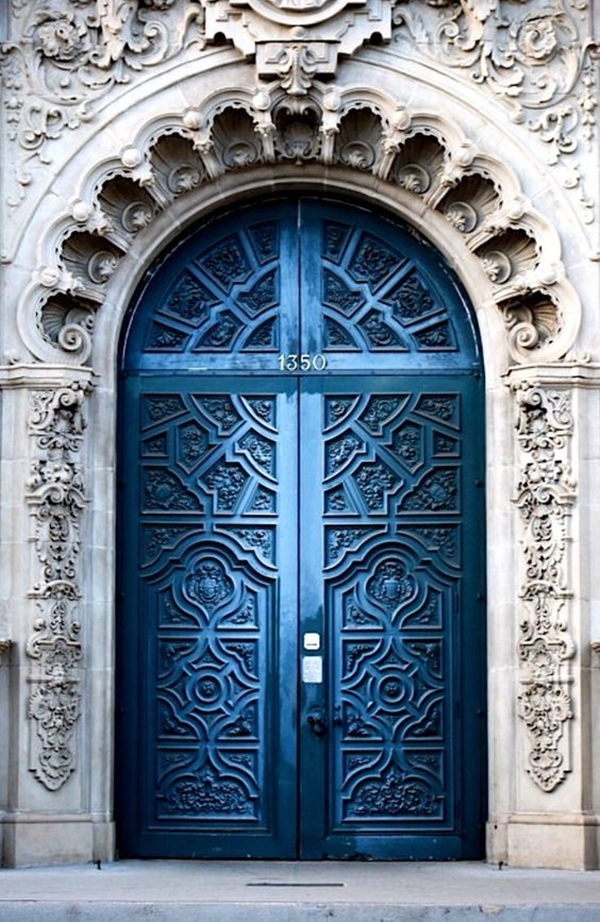 The idea of a coloured door is to make it look like less intimidating and more welcoming. You never know what a colour could do to refresh one's mind. Not to mention that the coloured doors look more attractive and beautiful while standing on the guard. Make your home more beautiful from the inside too.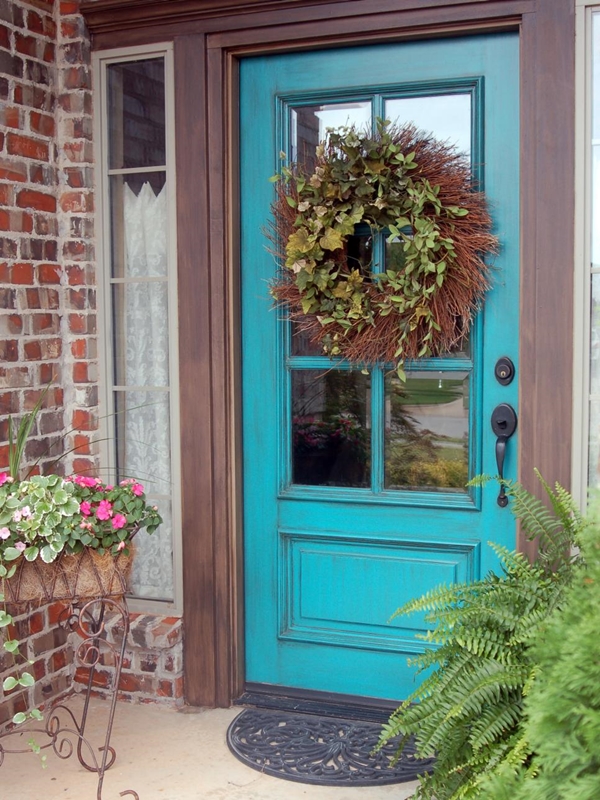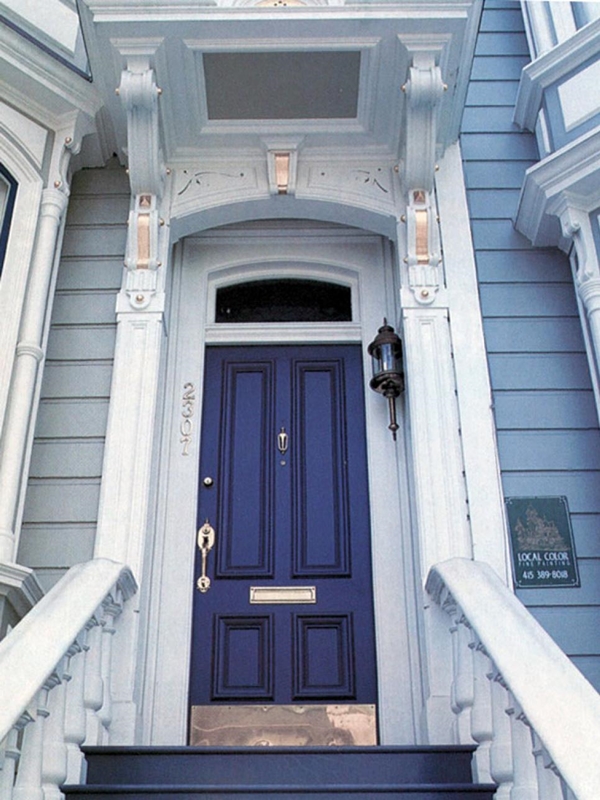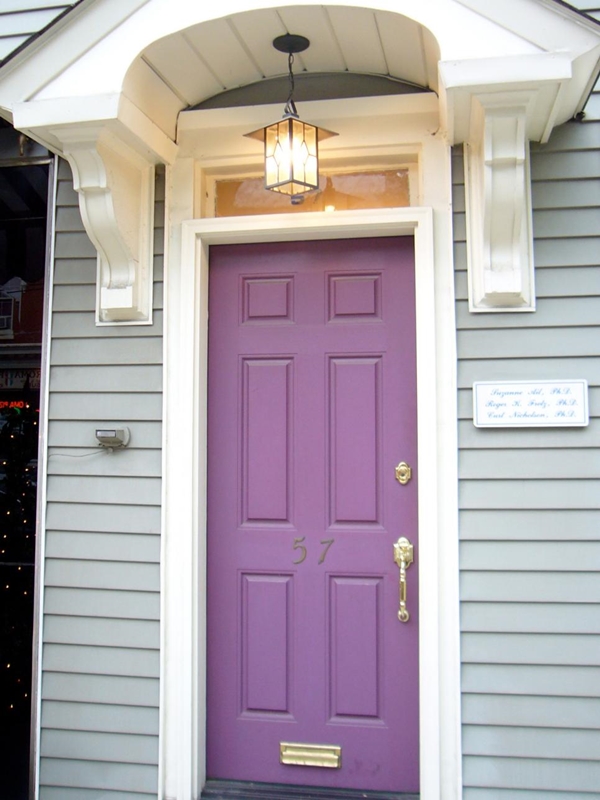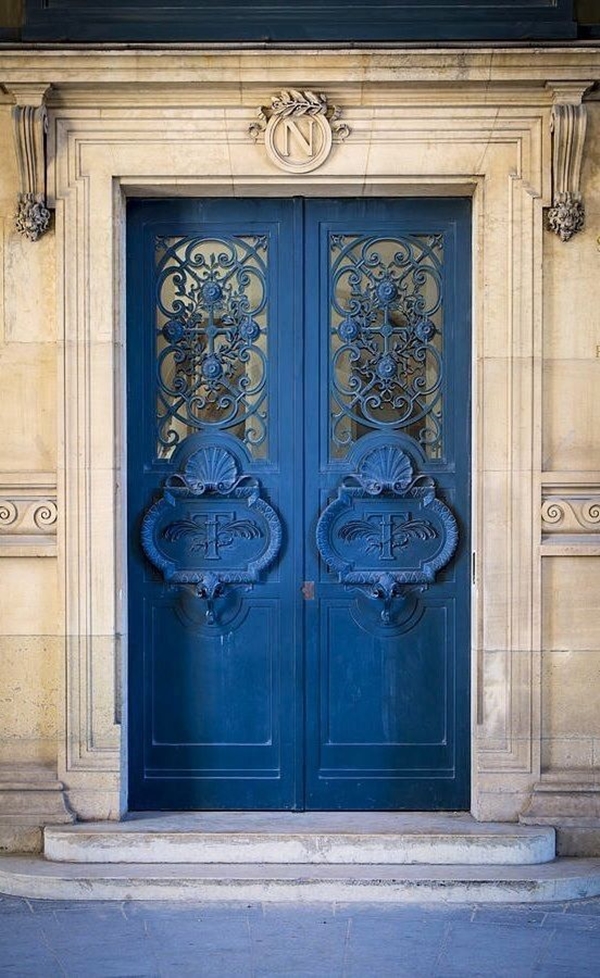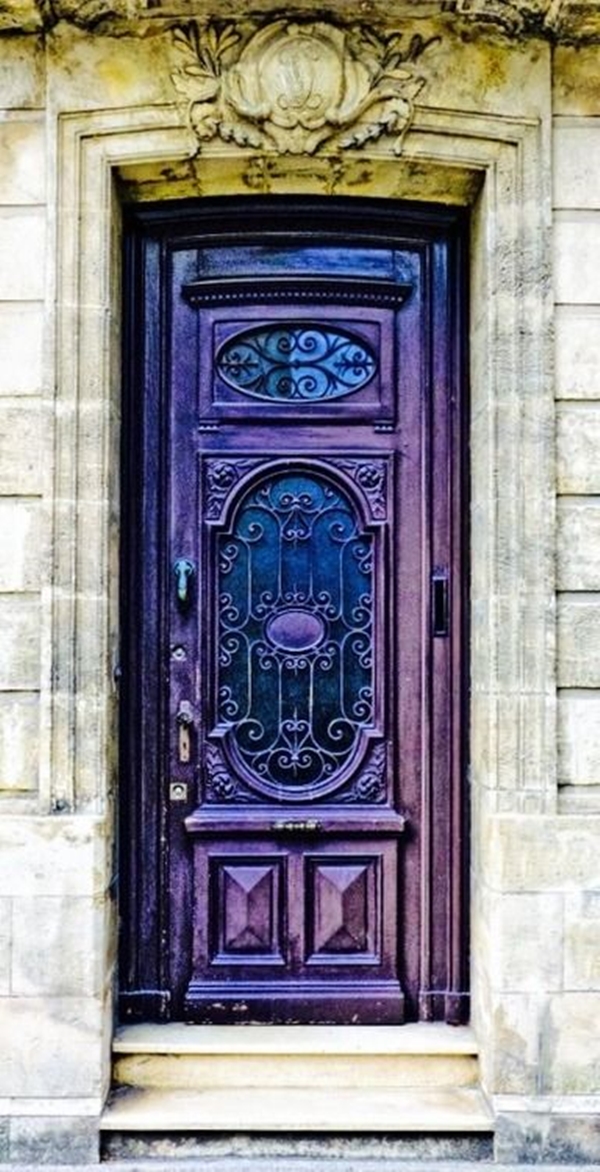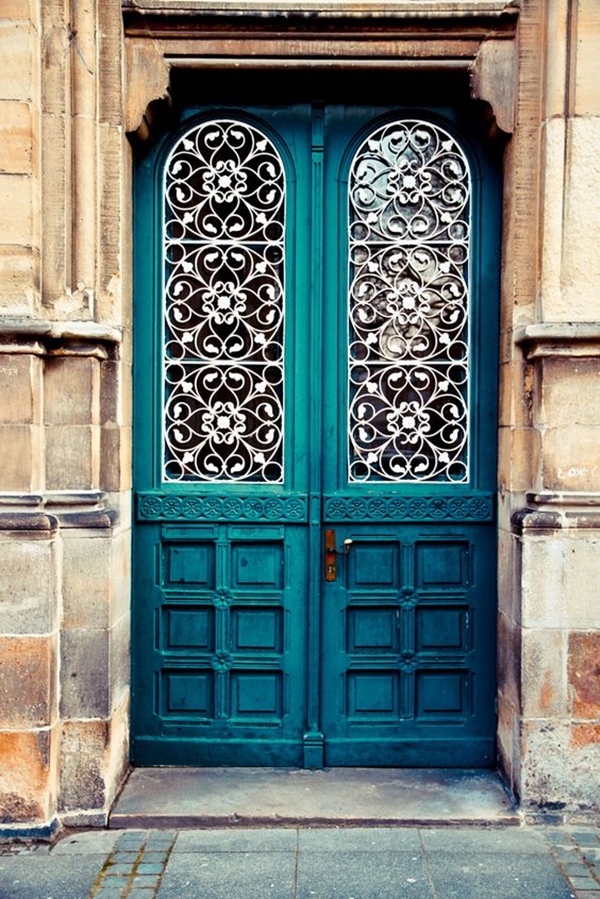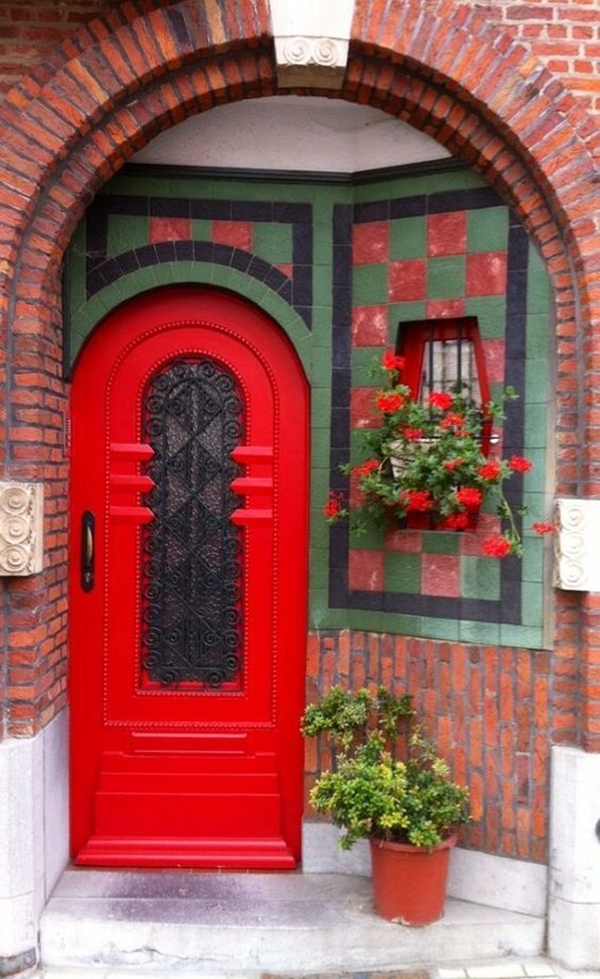 Happily Installed Colorful Door Designs
Decide the colour according to your Home's Style
While picking the perfect colour for your door, you also have to take the style of your home into consideration. It might lead to a disaster if you have chosen a wrong colour for your door. For instance, a jet ink black door will be best suited to a Craftsman style Villa while a pastel pink door looks gracious on a Colonial architecture. Similarly, a turquoise coloured door looks best with a Mediterranean house style and an orange coloured door is best with a modern design of architecture. You might need a ladder while painting the door. But if you don't, see how you can use it.
An orange door on a Victorian style house will look like a disaster and will ruin the whole grandeur of your home. So you see, it's quite important to study the architecture of your home before you go for paint shopping.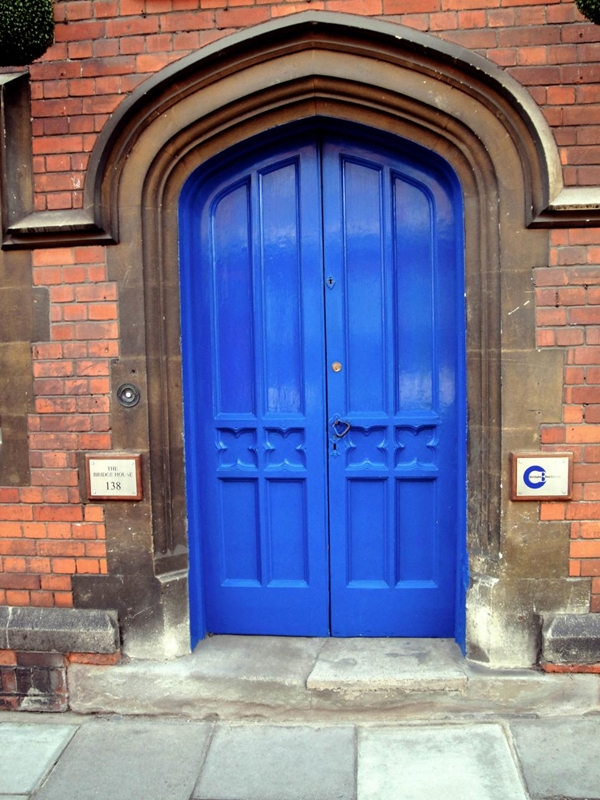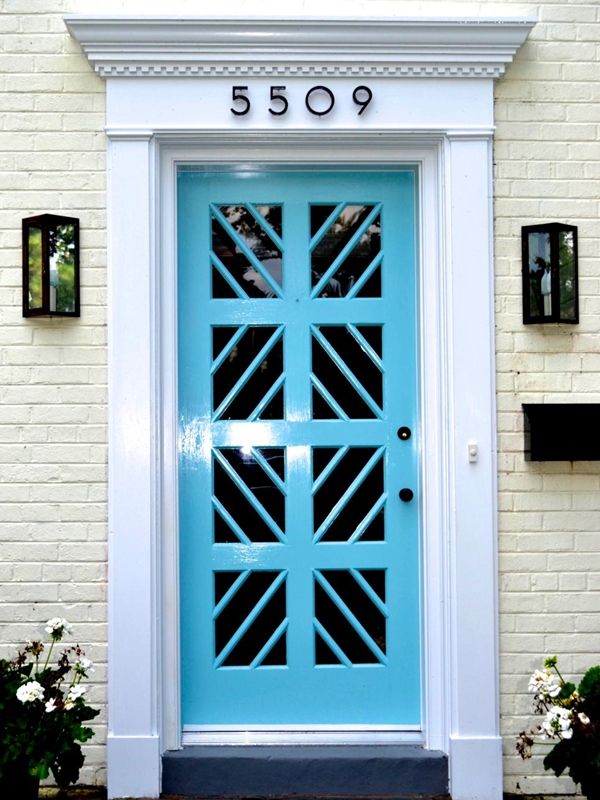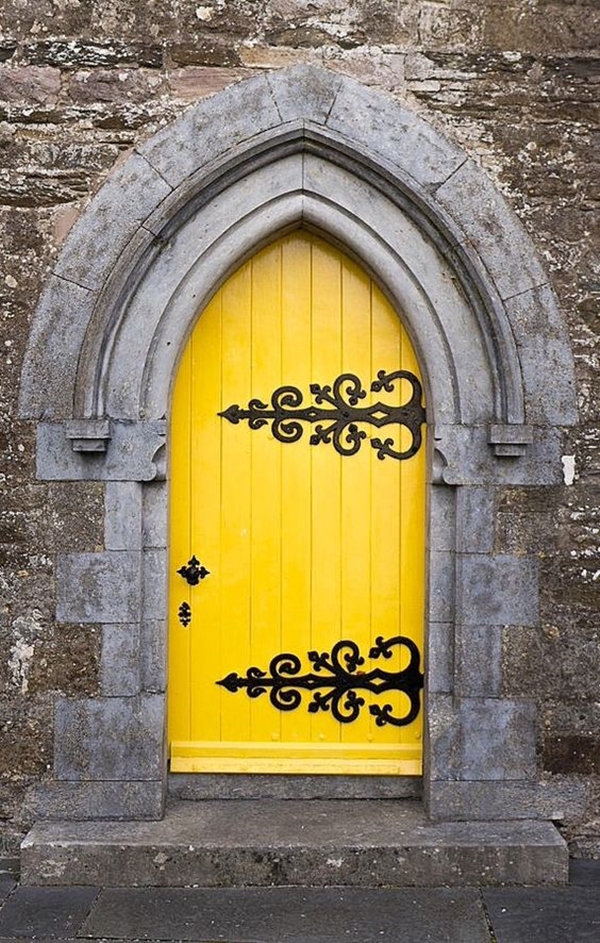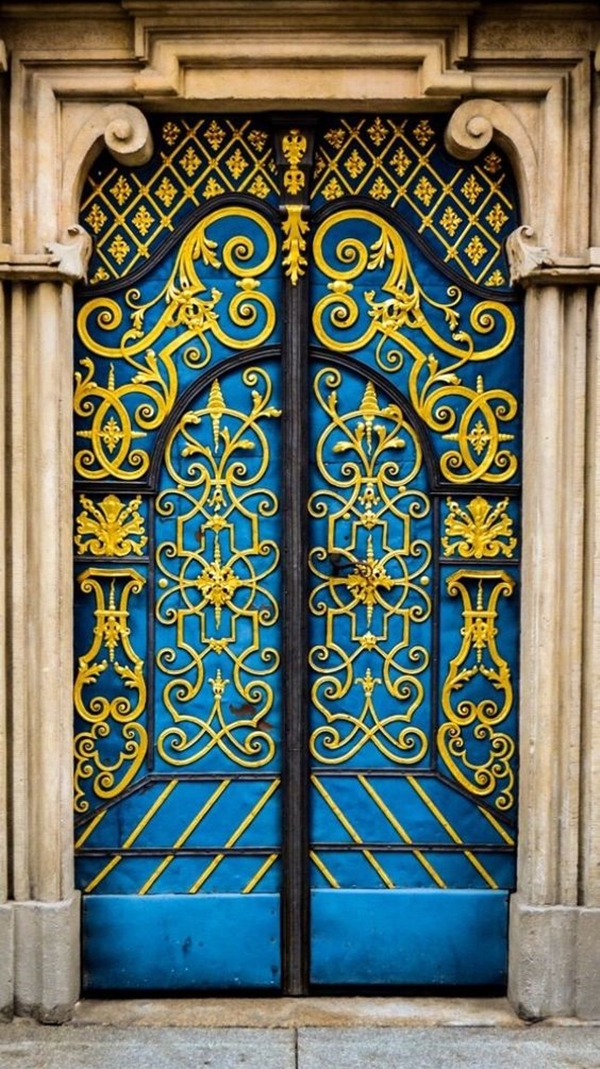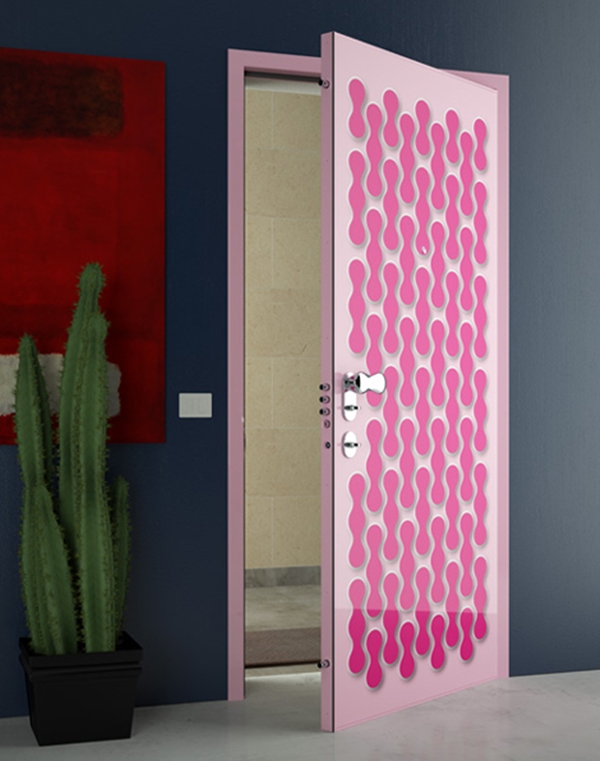 Study the Surrounding
You want such colour for your door that will make it more attractive and eye-catching rather than remain hiding in between the surrounding landscape. You want to make an impact on others with your front door colour that will be picked out easily. As much as it is important that the colour you choose for your door should blend in with the house style, is also very significant that the colour of your door catches every eye amidst others as well. If planning to give a rusty look to your home, you must see this.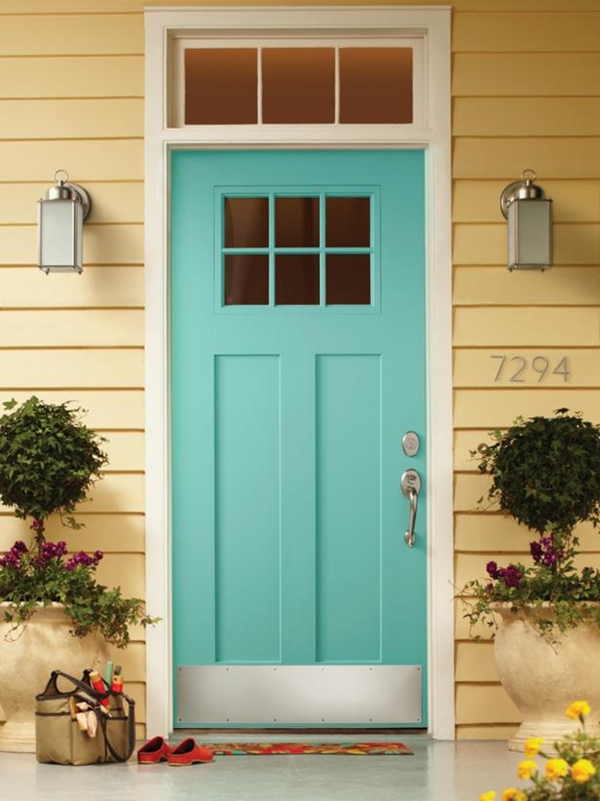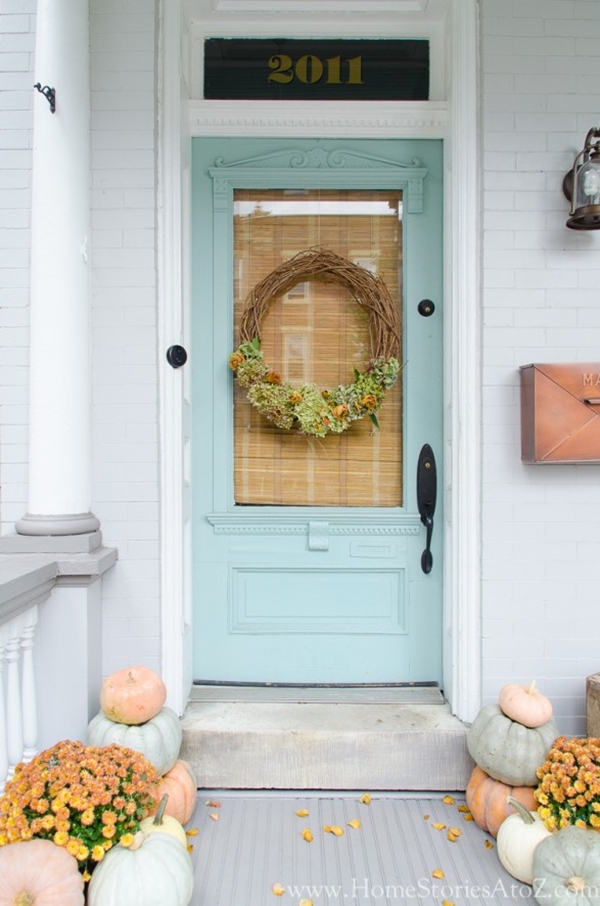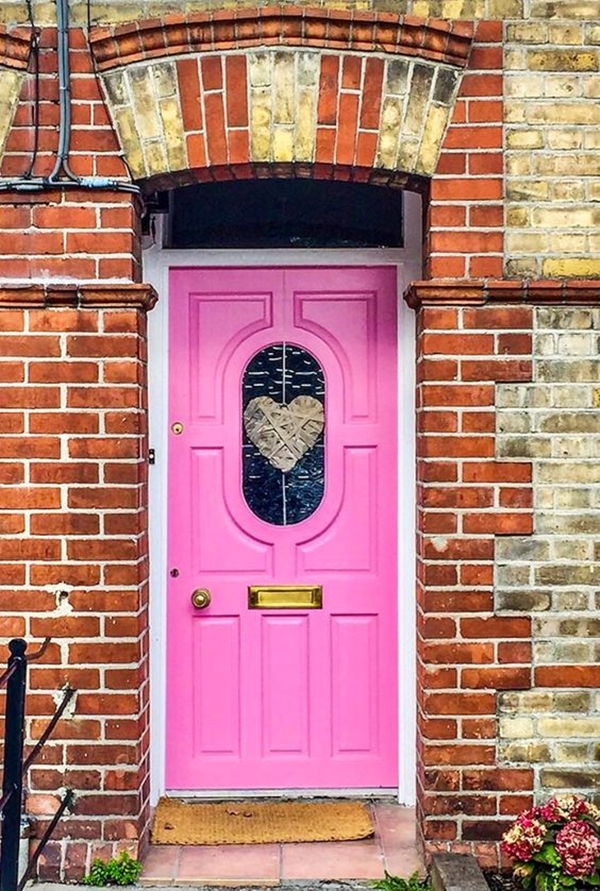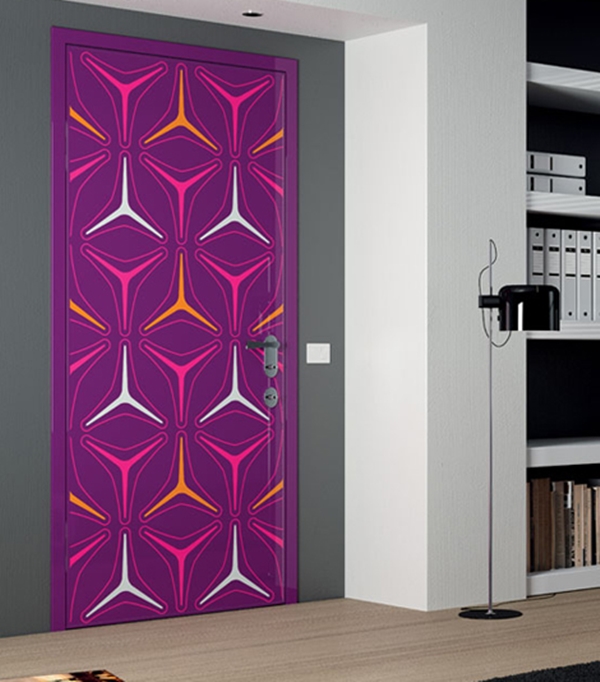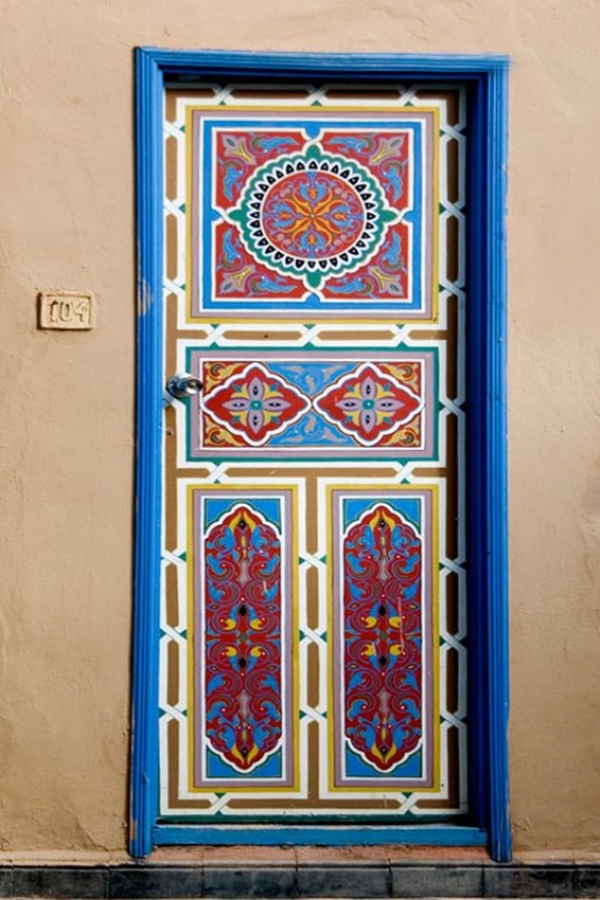 Now the Colors!
We have come to the most fun part, and that is choosing the colour for your door. Now a red is not just red when it comes to painting colours. You must know the different shades of a colour and which one suits the best on your door. Or it might happen that the pink colour which you dreamt of for your front door has come out as your nightmare bright pink! And that my dear, absolutely wouldn't do.
Learn a few graffiti ideas for your interior walls as well.
So learn a few basics about the colours. Because believe me when I say that there are not just fifty shades of grey but blue, red, and green as well. Wink! Also, a perfect coloured front door will make a great impression. And you don't want to ruin that by picking a wrong colour instead. Here are some of the best-suited colours for your front door.
Peacock Blue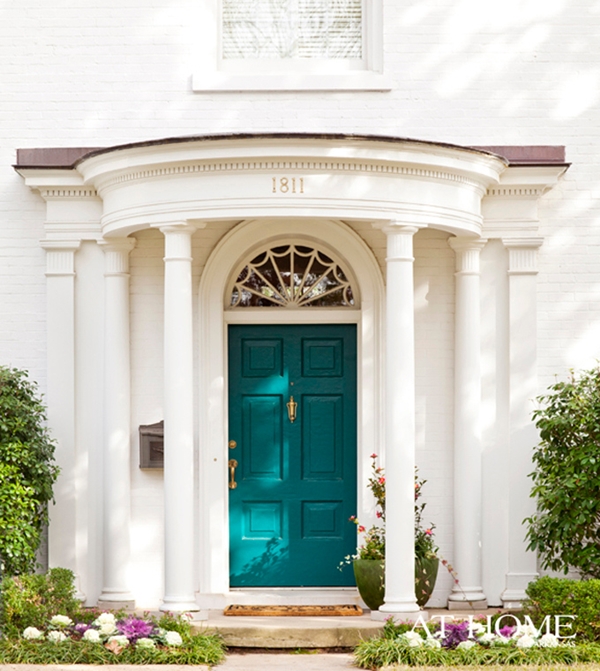 A peacock blue coloured front door looks rather grand with the white walls of the home.
Go Green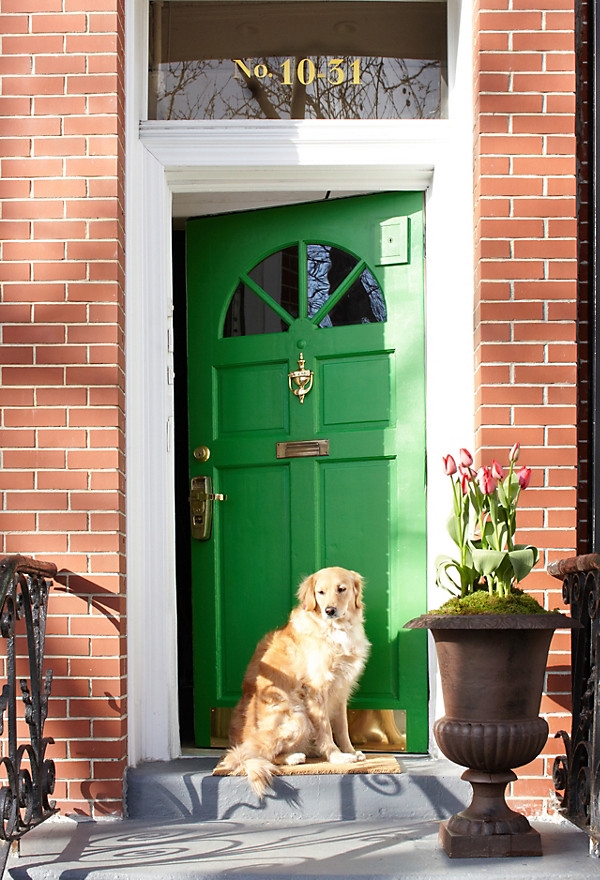 A green coloured door might sound odd but one glance at it and you will be a goner. Now that the spring has knocked on your door, it's a perfect colour to bless your door with.
Wythe Blue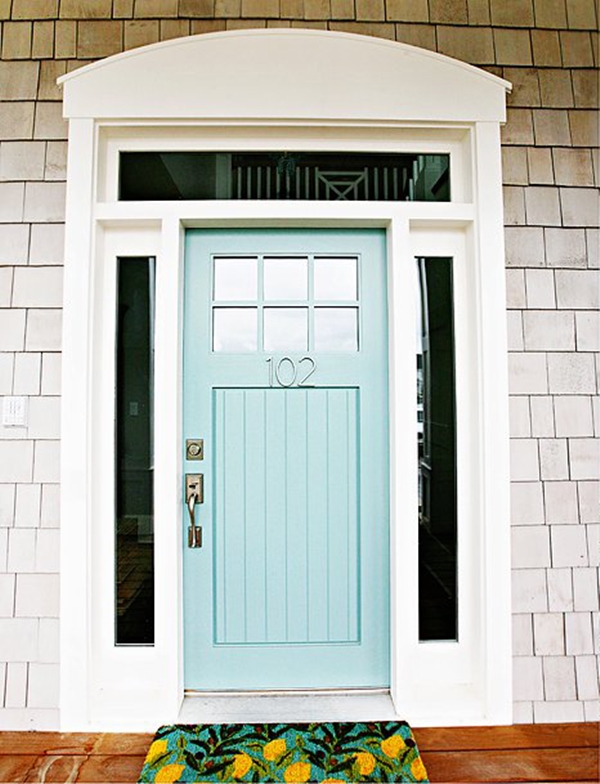 Didn't I say that there are different shades of blue? This Wythe blue colour is another one of the best colours for your front door.
Coral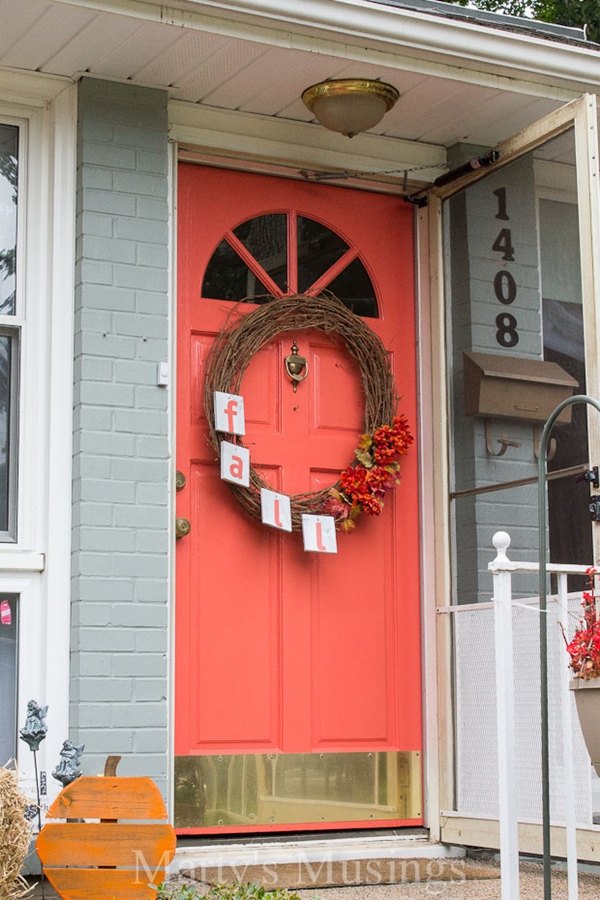 This beautiful shade of red will totally steal your heart. The coral door with a wreath is a perfect touch to your door.
Grey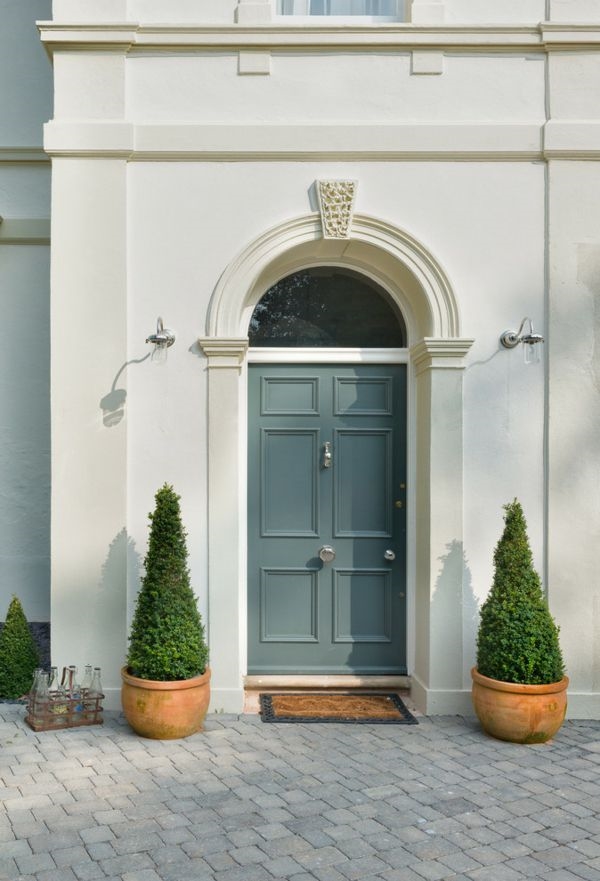 Here comes the grey. Well, it's actually a fusion of grey and blue but the outcome is lovely. The beautiful door looks very great with the detailed archway.
Yellow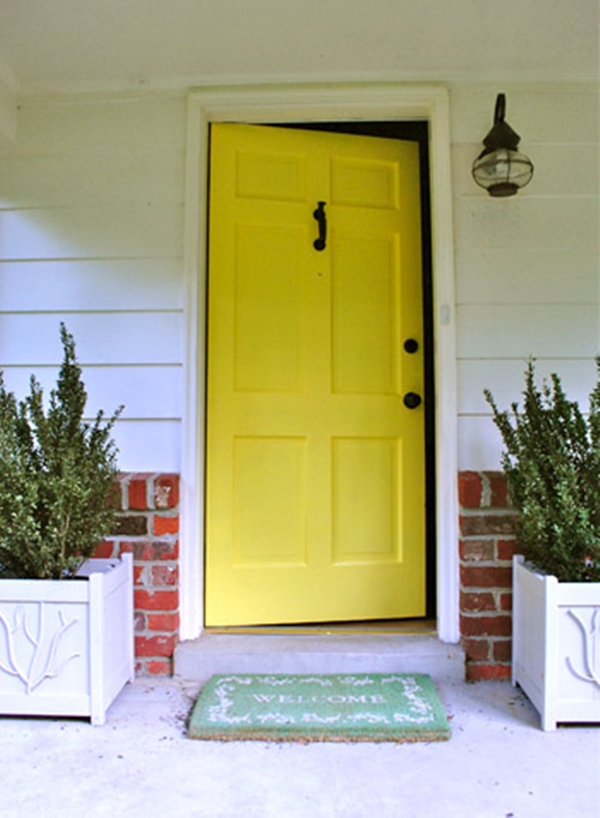 Welcome your guests with a bright smile and lovely sunshine and a cheerful looking yellow door.
Pastel Pink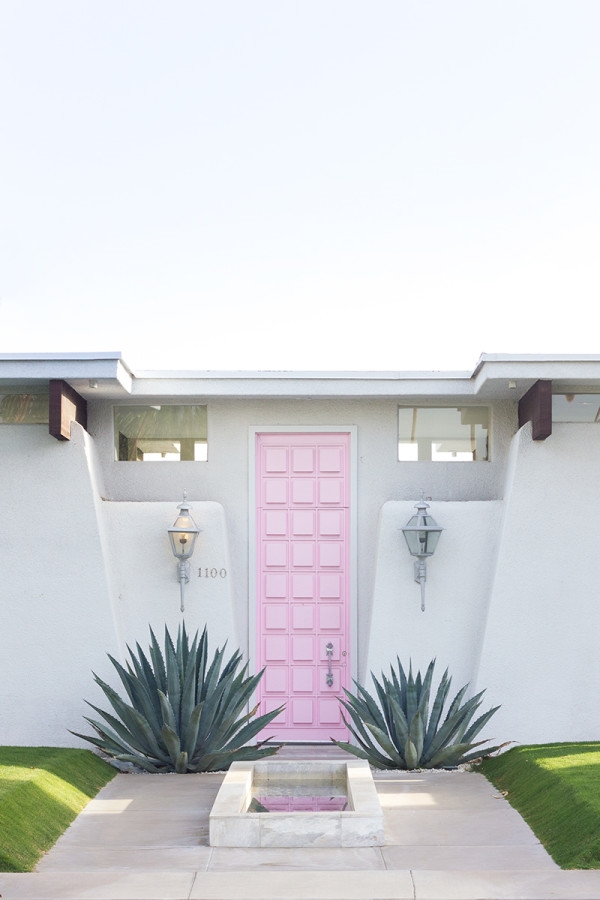 Now, doesn't this pink door makes you want to run and grab a similar paint from the supermarket? But make sure the walls are painted white before you grab this colour.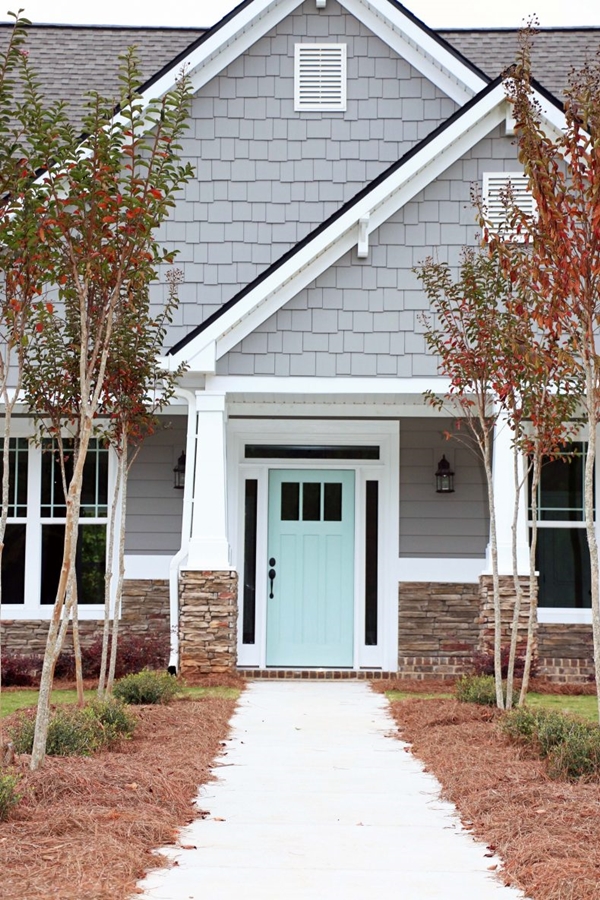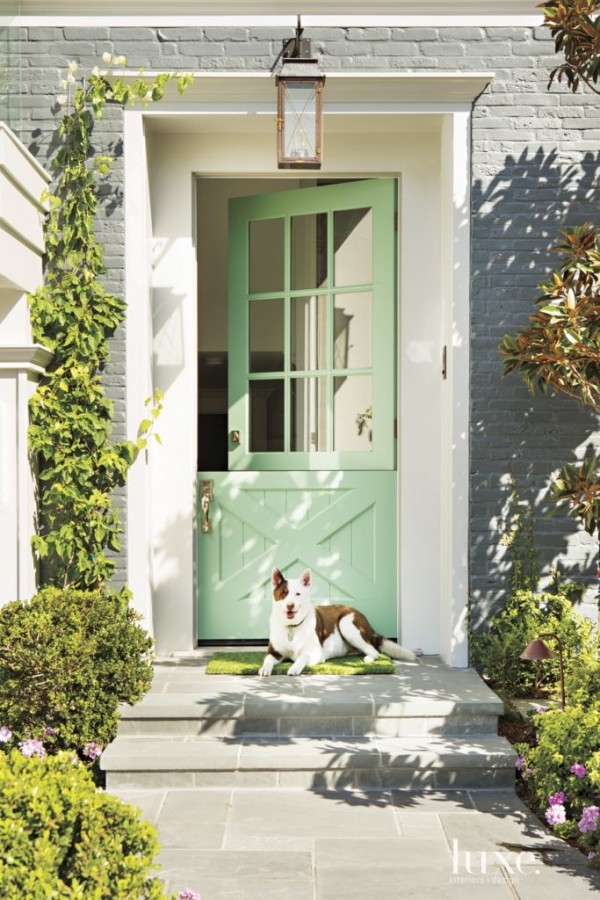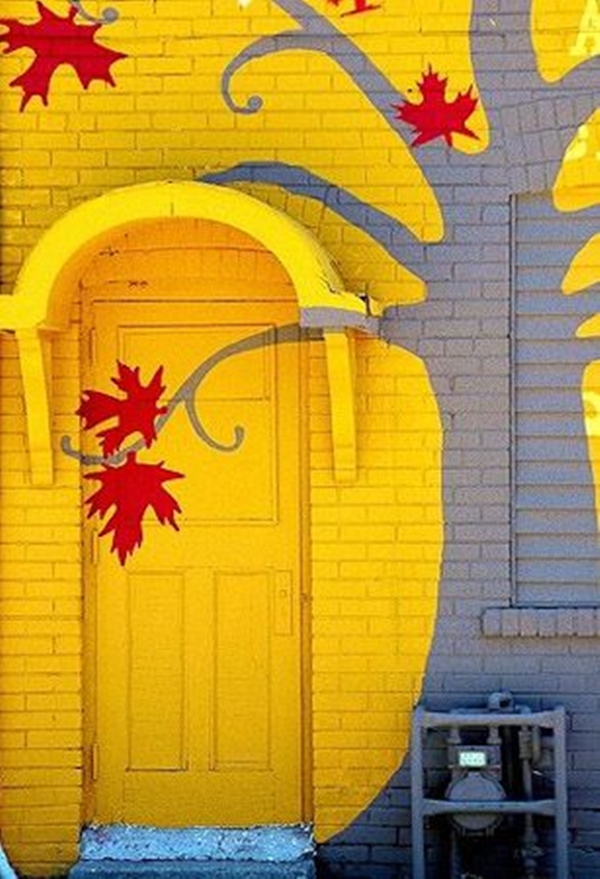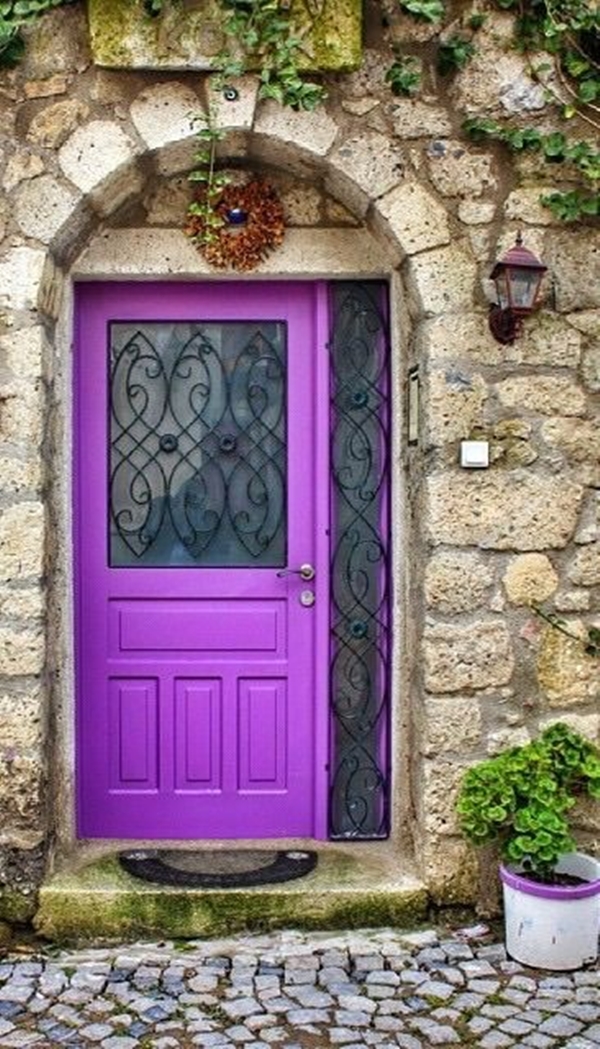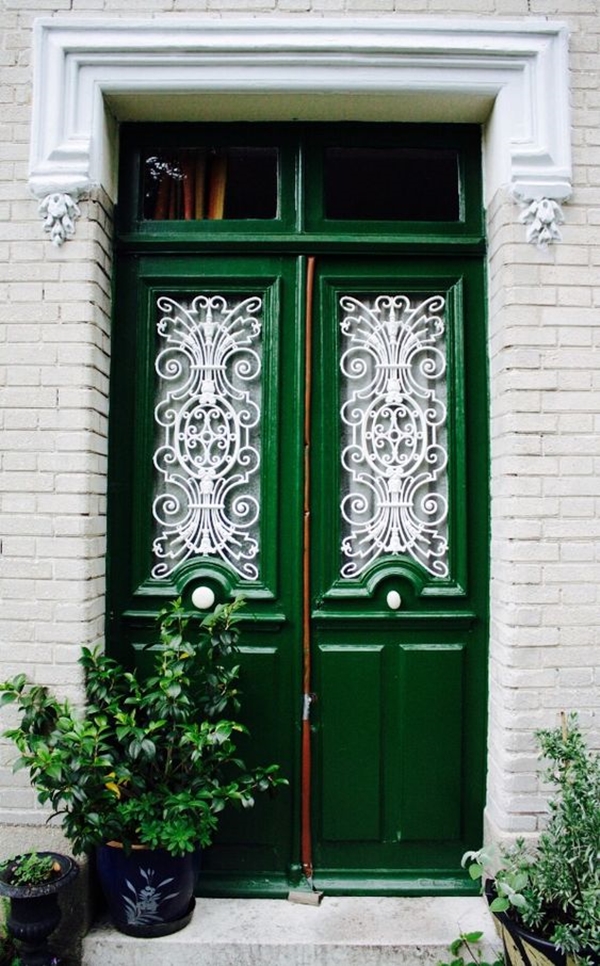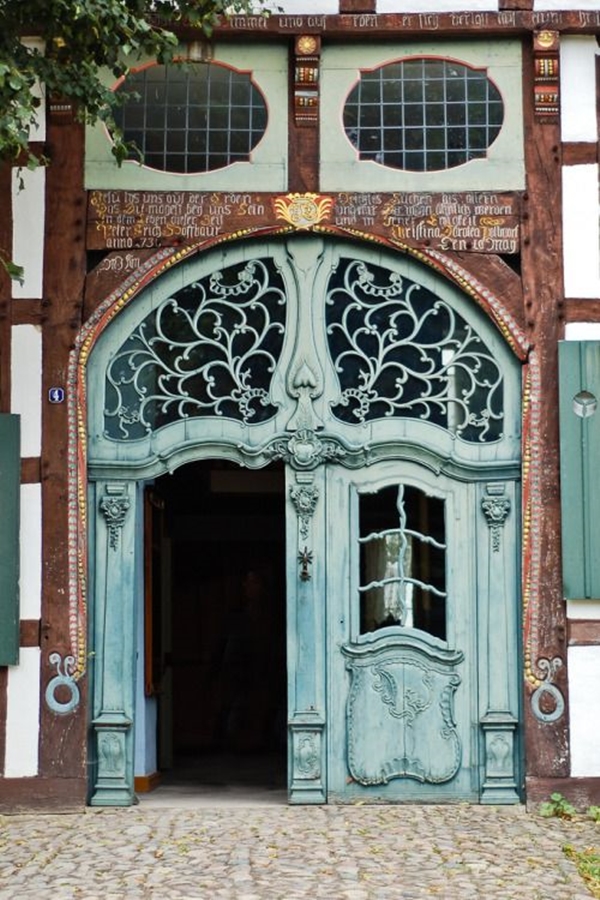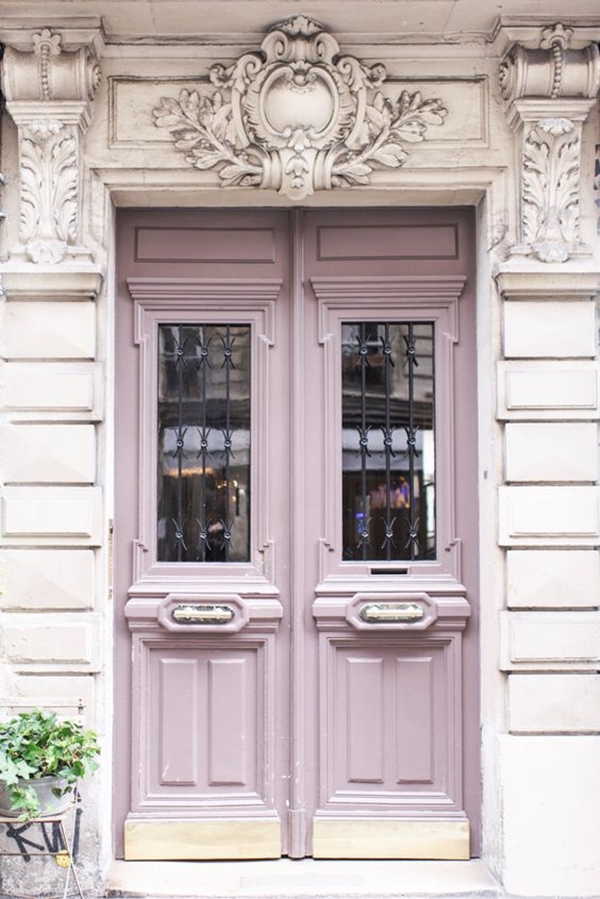 These are only a few colours among a long list. Different shades of blue and red and pink as well will bring a unique look as per the different hues you will choose for your door. Not just the door, but the door knocker and a perfect welcome mat will make it more appealing. And make sure that before you start painting your door give it a good coat of oil-based primer. So that the next time you are painting your door, it wouldn't be a pain to get rid of the previous colour. Make your home more appealing from the inside with these great decor ideas.