What comes to your mind when you think of a ladder? Just climbing up? Ever thought that you can put an old ladder to good use in some of the most unconventional ways and yet make the place where you put it look really nice? Adding some more spruce and appeal to your same old apparently boring house with a ladder could be really surprising and creative inspiration. Yes, an old ladder can be used for home decor, if you just know how. Find out some cool ways you can use an old ladder and put that old thing for some amazing use today.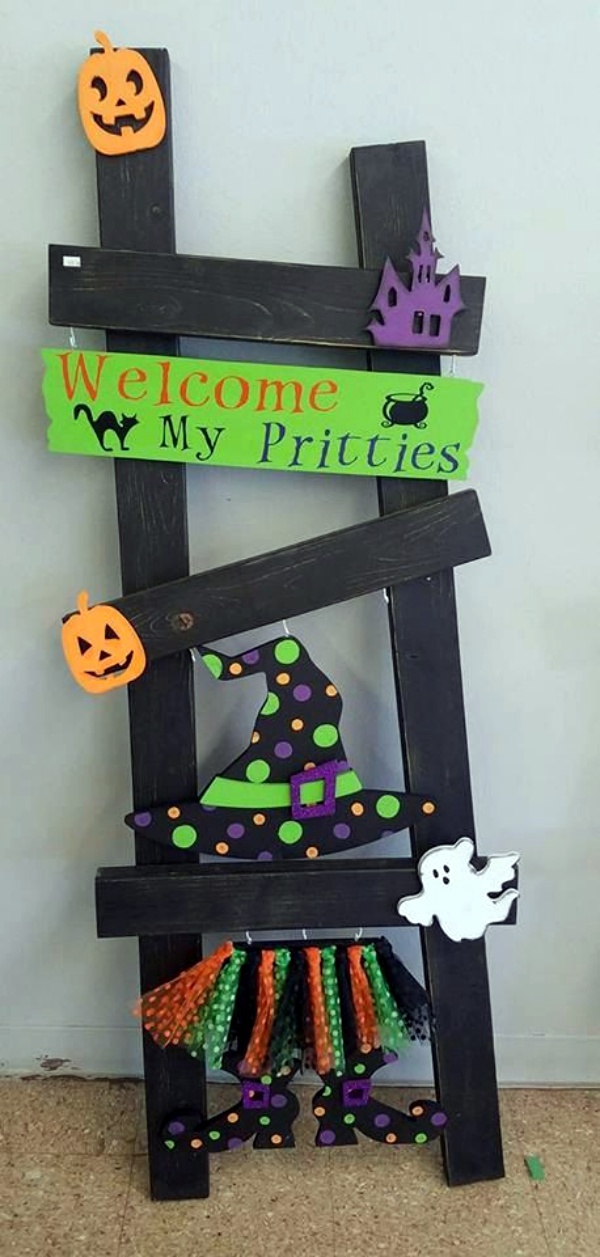 Ways You Can Use an Old Ladder
Blanket Holder
Draped in a disciplined way and hanged on each steps of the ladder makes great racks or shelves to dangle up your rugs or blankets or even towels on it. Stack the ladder against a wall, and despite the added feature of brightening your room, using ladder to droop the colorful rugs saves some space too.
One for the Photos
Another of the simplest ways you can use an old ladder is to place it against a wall, and put photos on each step. It looks really cool. You can have a series of similar photos or mix it up. Nail the ladder horizontally to the wall and you have yet another different looks for the room. Personalizing your room this way makes it really easy to cherish the memorable wedding pictures and moments!
Light it up
Add some extra lighting to your room for ambience with an old ladder and string lights of any kind. It will light up a corner really well and add extra dimension to the room. You can also hang stuff on it at the same time, so that you get maximum use out of it. Learning the art of lighting is the easiest way to elevate the space.
Plant Holder
Ladders make great plant holders. You can hang the planters from each step and you have a tiered herb garden ready. You can put it outside in the garden or have one in any room in the house, to add some greenery to your décor. This is one of the really innovative ways you can use an old ladder.
Toilet Supplies
Use an old ladder in the restroom to hold toiletries, towels, and other stuff. Ladders make really cool shelves that you can put to use just about anywhere. Adding some indoor plants won't be a bad idea too! And when if comes to electrifying your restrooms with such incredible ways you can use an old ladder, it is a straight YES!
From the Top
Turn the ladder horizontally, and hang it from the ceiling with hooks. You can have chandeliers on this ladder or any other kind of lighting and it looks unbelievably nice. Using this immense creativity for your dining space and the appeal this would add to your home will make your efforts worth it.
Ladder as Headboard
If you are one of those people who like a canopied bed, use a ladder at the head of the bed to hang the canopy from. Isn't that an uncommon way to get what you want?
Shelves
You can put some extra planks of wood on each step or some baskets, and get a ready made set of shelves to store anything you want. You save space and if you decorate it right, it will draw eyes.
Hang up those Christmas Stockings
Instead of the fireplace, use an old ladder to hang up the stockings for Christmas. Add some Christmas cheer with a holly wreath and some lights, and it is a thing to behold.
Bookshelf
Going crazy figuring out how to store all those books you have? Stack them up in an old ladder any way you like and your bookshelf is ready to use. The uniquely designed colorful covers of the books create such an attractive ambience for your home thereby serving the purpose of library for book lovers too!
Welcome Guests
Add a coat of paint to that old ladder, write something inspirational, deck it up with dried flowers and place it on your front porch to welcome people coming to your house. Or drooping the wreaths and welcome sign board on it won't be a bad choice!
Wine Rack
A ladder makes a great wine rack for those precious bottles of wine. You might need to nail in some extra planks to hold the bottles in, but that won't take much time. Another of those easy ways you can use an old ladder! Since I was not a big fan of wine and drunk stuff, I chose games over anything to place in this next big inspirations.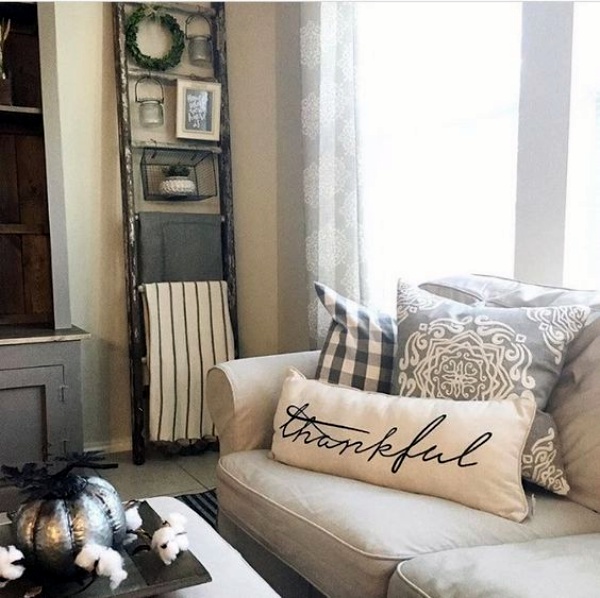 Dreaming up ways to use an old ladder can be great fun and you can get as creative as you like. Have fun doing up your rooms the way you want. So, what are you waiting for? Go for these today!
Save
Save
Save