A home is incomplete without the furniture. From little wooden pieces to large ones, all are housed at random places all around in your home. It wouldn't be wrong to say that the furniture adds more aesthetic value to your sweet haven. So instead of going for your regular furniture with plain surfaces, why not opt the bone inlay furniture? Take a look at this Creative Bone Inlay Furniture Which Will Make Your Rooms More Living.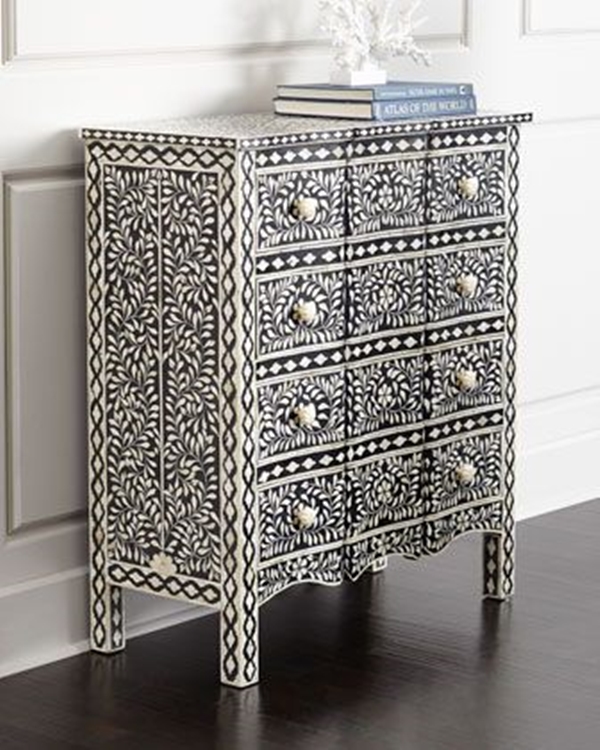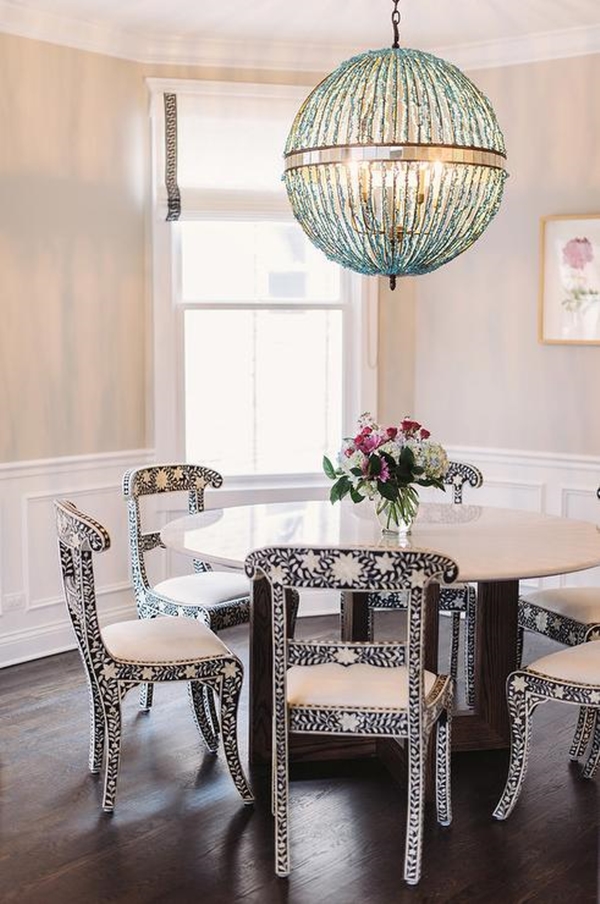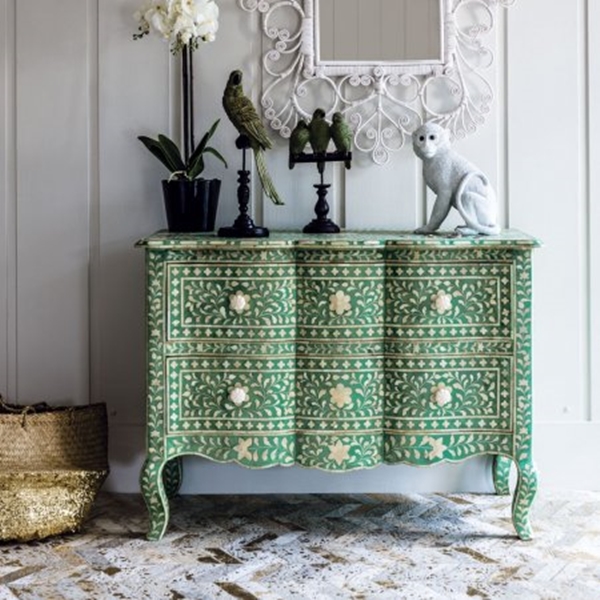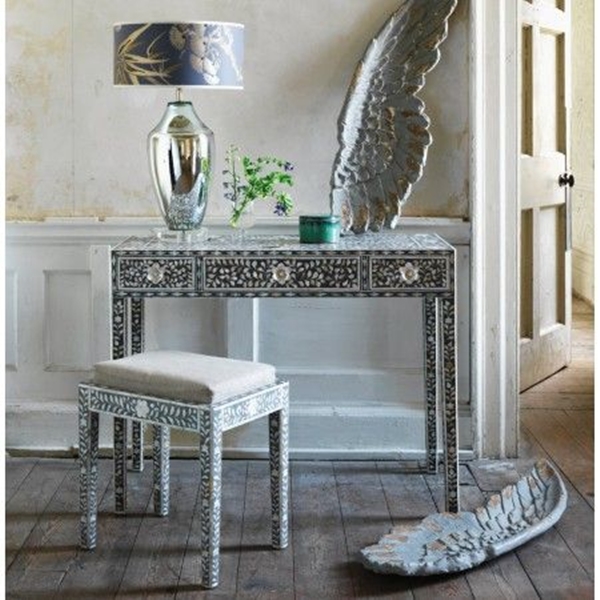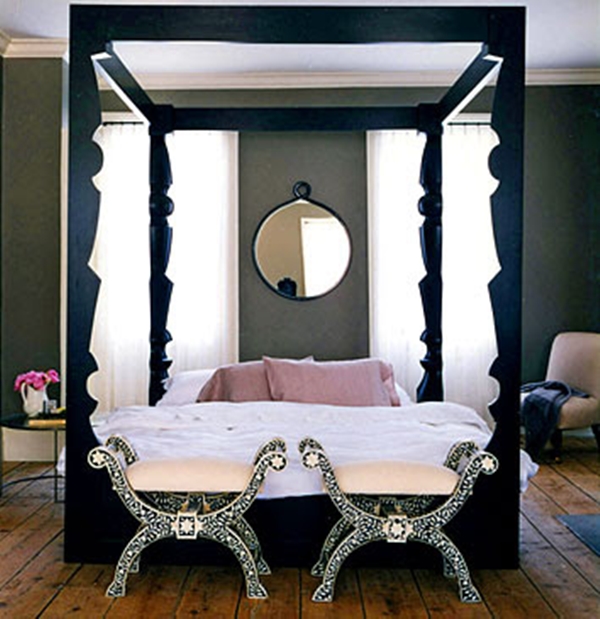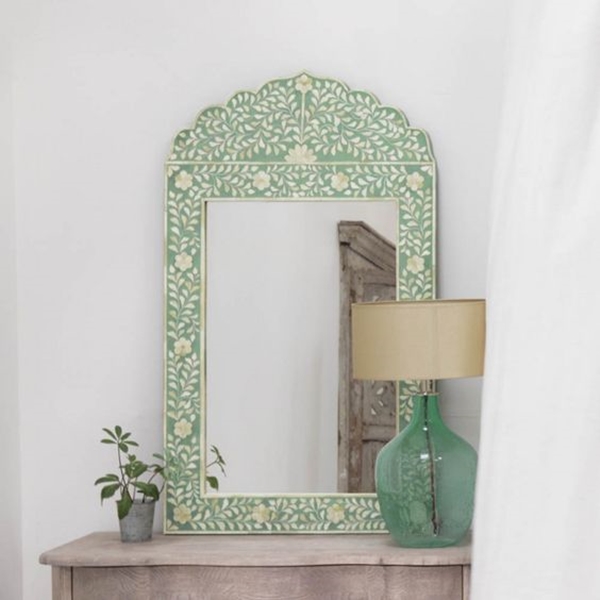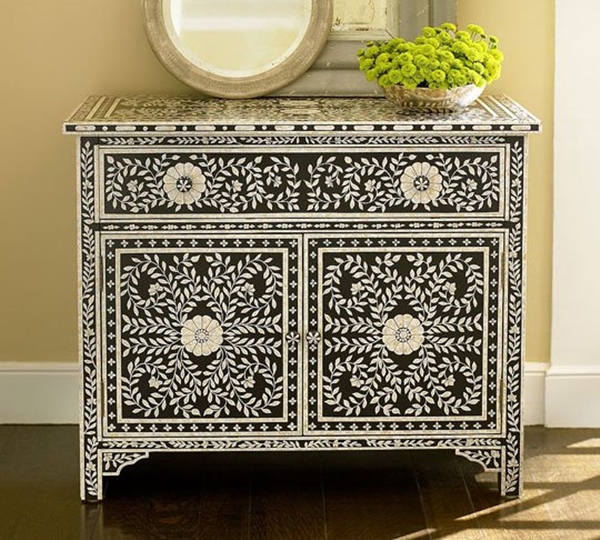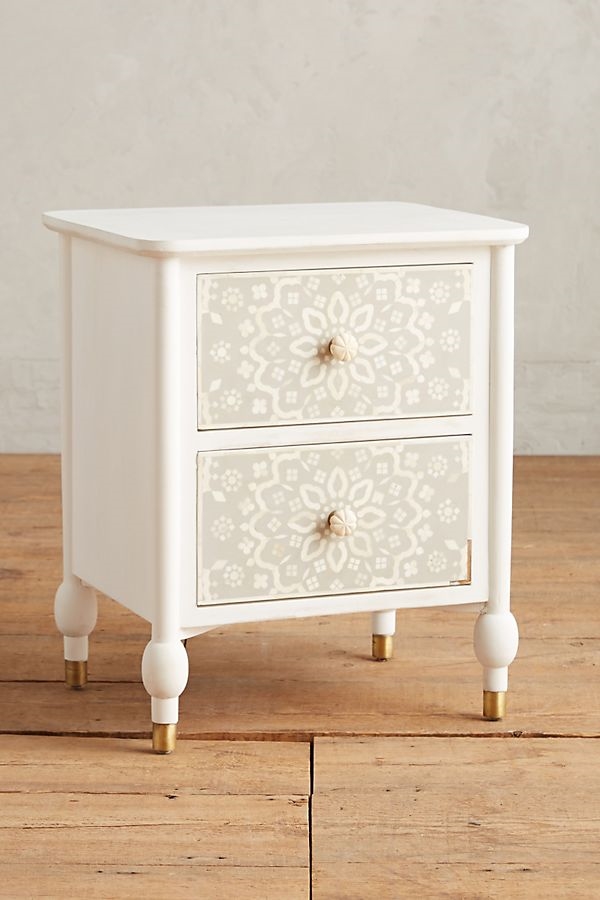 For those who are unaware of the bone inlay furniture, let me tell you what all this fuss is about. Your boring, plain surfaced furniture is turned into a beautiful piece of art with the bone carvings affixed to the wooden frame. Craftsmen take nearly a month to make one such intriguing art. The intricately designed patterns are impeccable and will tempt you to bring them home.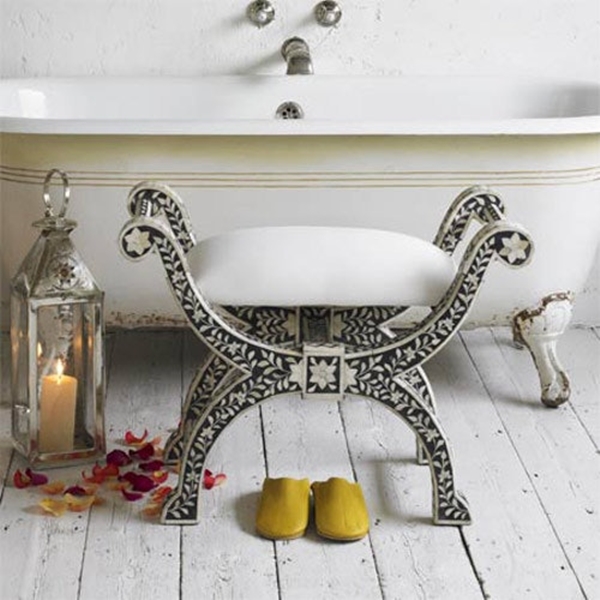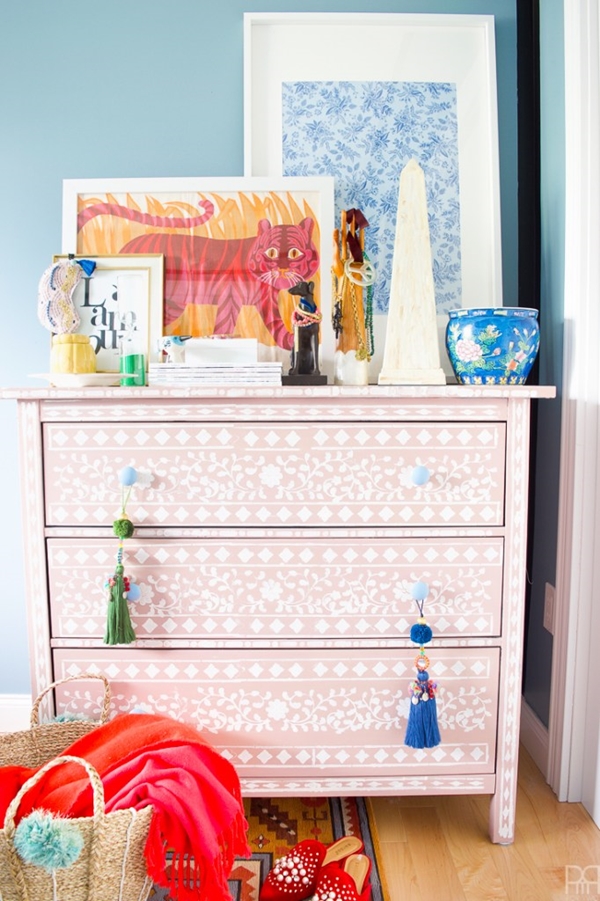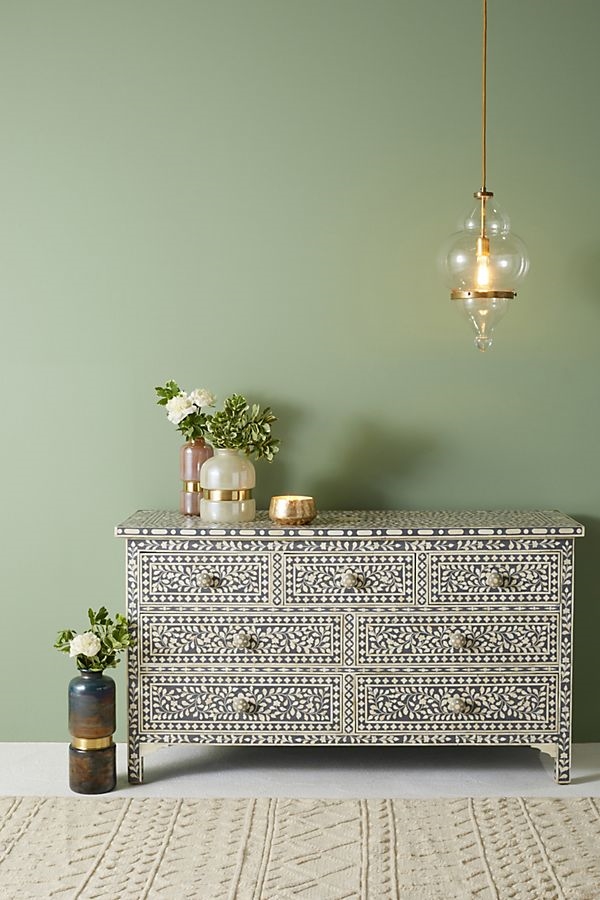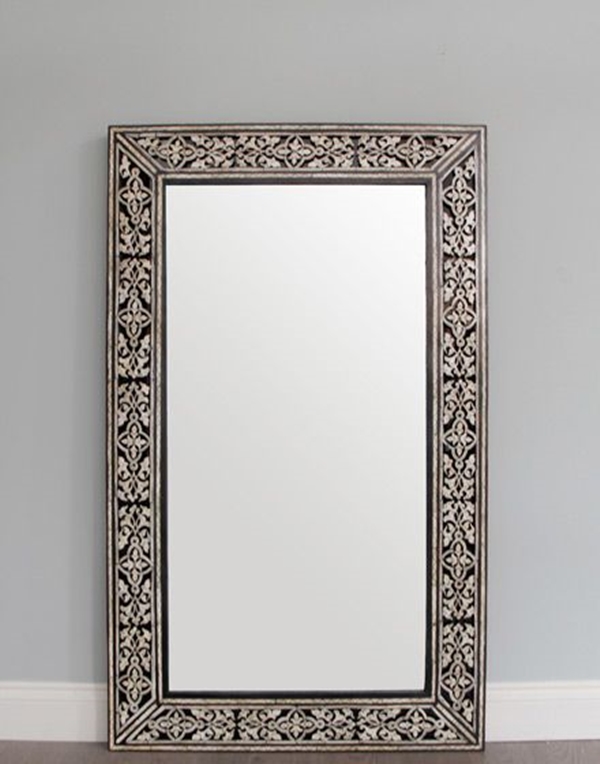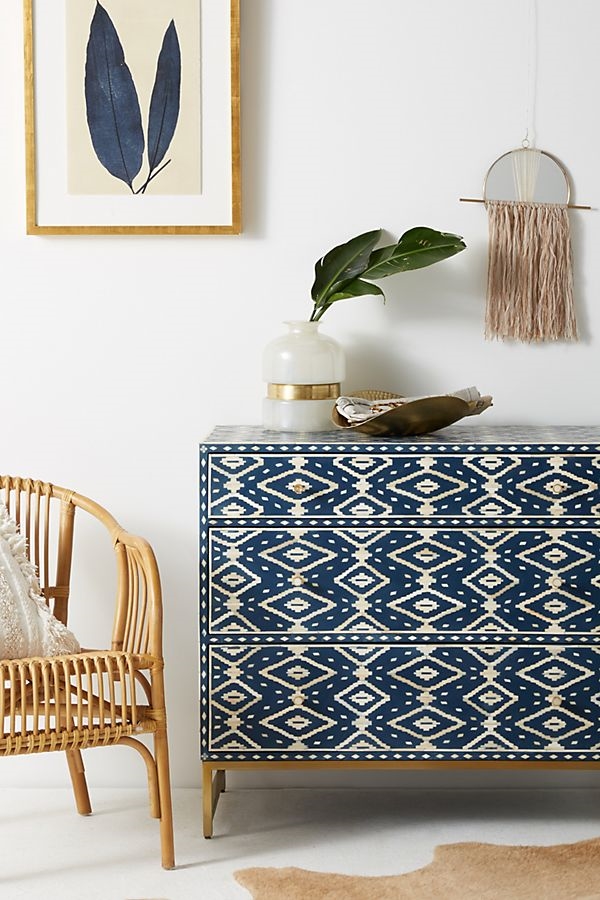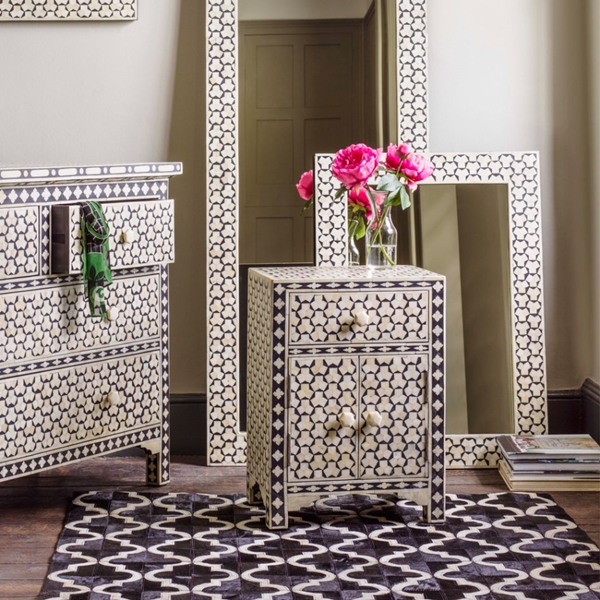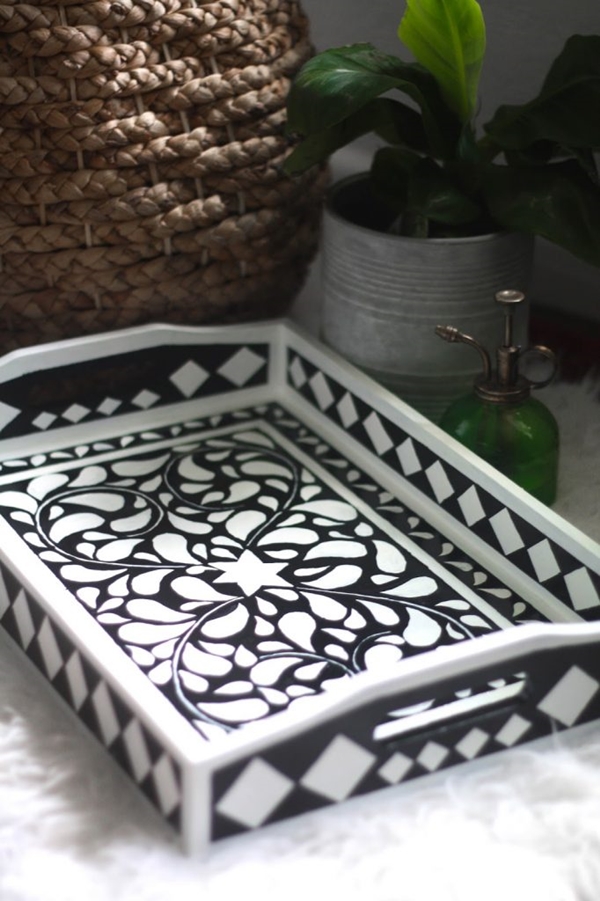 Creative Bone Inlay Furniture
Bone Inlay Floral Bedside Table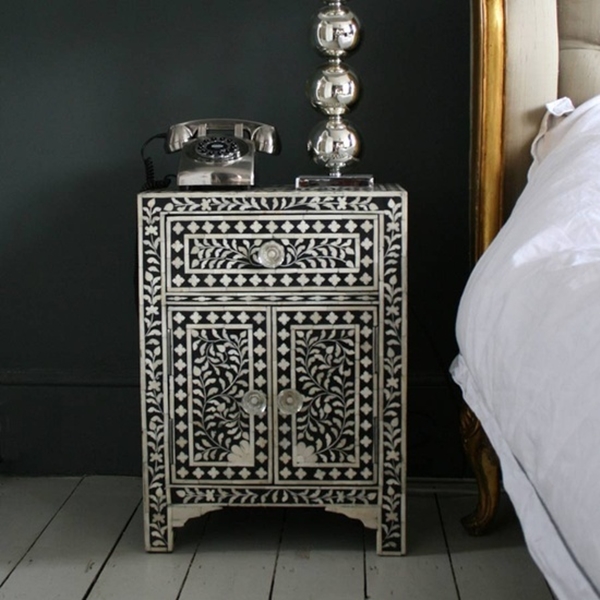 Add a more creative touch to your bedroom with this beautiful floral patterned bone inlay bedside table. This impeccable design furniture piece will look well with walls painted bright white and matching soft furnishings. The table will add a perfect contrast to the room.
Bone Inlay Console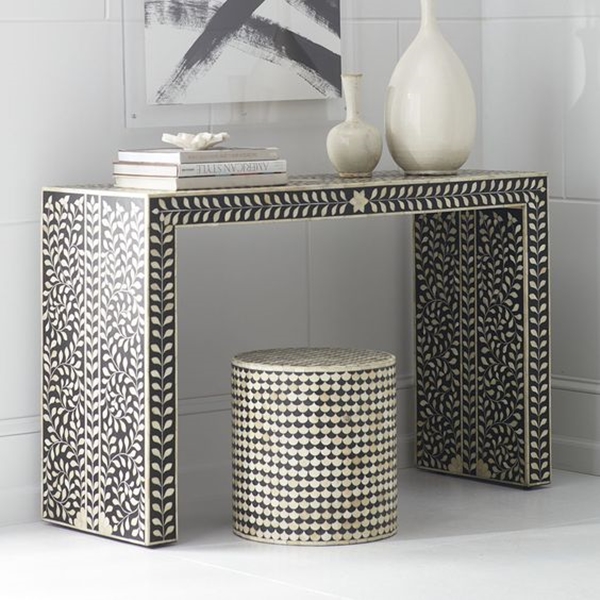 The detailed carvings on the wood and the intricately carved bone tiles placed upon the surface will make you wonder whether they were two different pieces or not. The complex details are so well achieved that it's no wonder that it takes a lot of time to make one such piece of furniture. This console will make a rich addition to your home.
Bone Inlay Blue Four Drawer Chest
This blue bone inlay four drawer chest is a breather from plain different shades of umber in furniture. The floral patterned bone carvings affixed to the wooden surface with a touch of blue makes it more alluring. An easy way to add color to your room will be to include this piece in your home.
Bone Inlay Chair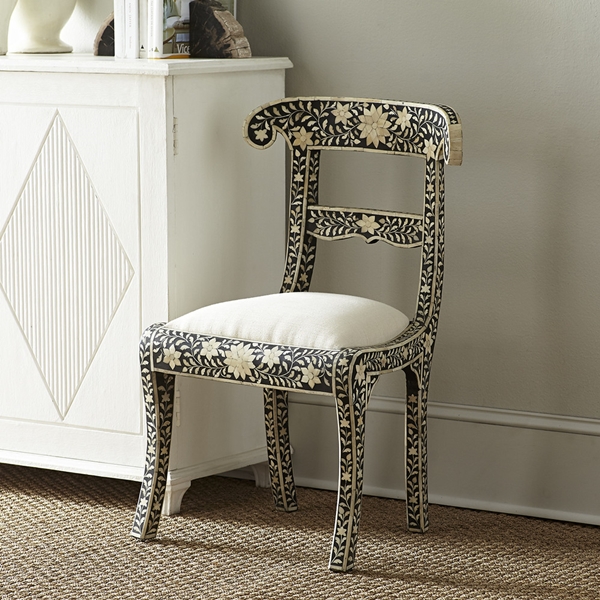 Feel like a royal while sitting on this rich looking bone inlay chair. This beautiful chair is embellished with the ornately carved camel bone. The details with which the pattern is carved will make you want to bring it to your home as soon as possible.
Yellow Bone Inlay Mirror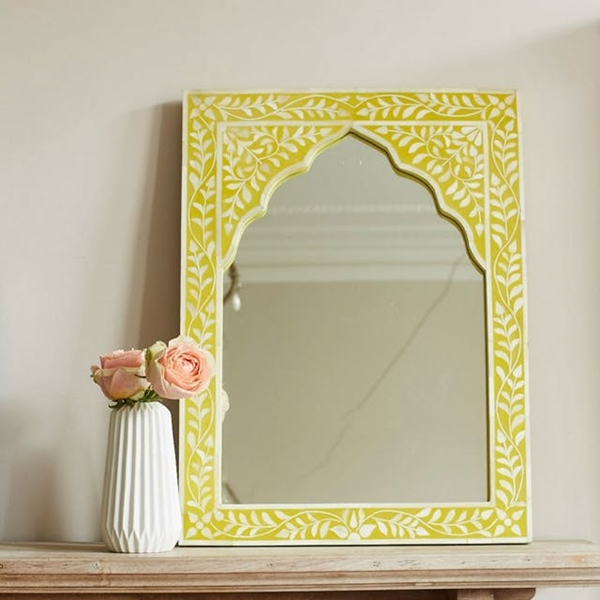 This mirror will be just that perfect addition to your home amidst all the plain furniture that you might have. The beguiling pattern carved on the frame will not let your eyes turn away from the mirror. A nice touch to a plain wall!
Bone Inlay Coffee Table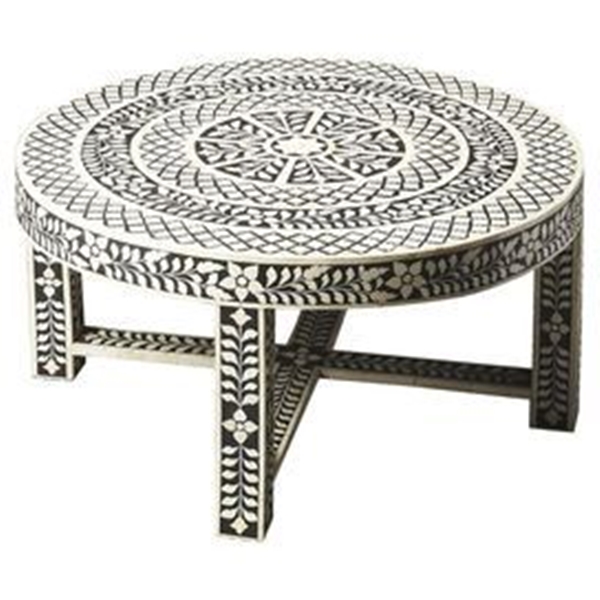 Bring out more liveliness to your living room with this elegant bone inlay coffee table. The mosaic-inspired bone inlay table with its intricately designed pattern will win the hearts of your guests and will make them envious of you.
Tetradeca Bone Inlay Table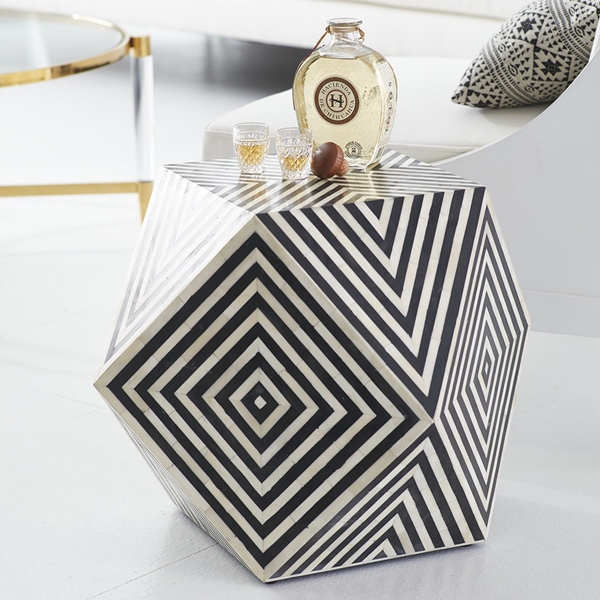 Can this get any more interesting? I think yes! Look at this wonderful piece that will just steal your heart in just one glance. The geometrically patterned piece of furniture will make a great addition to your room designed with a graphic theme. Add a graphic themed ceiling design and you wouldn't come out of this room again.
Bone Inlay Box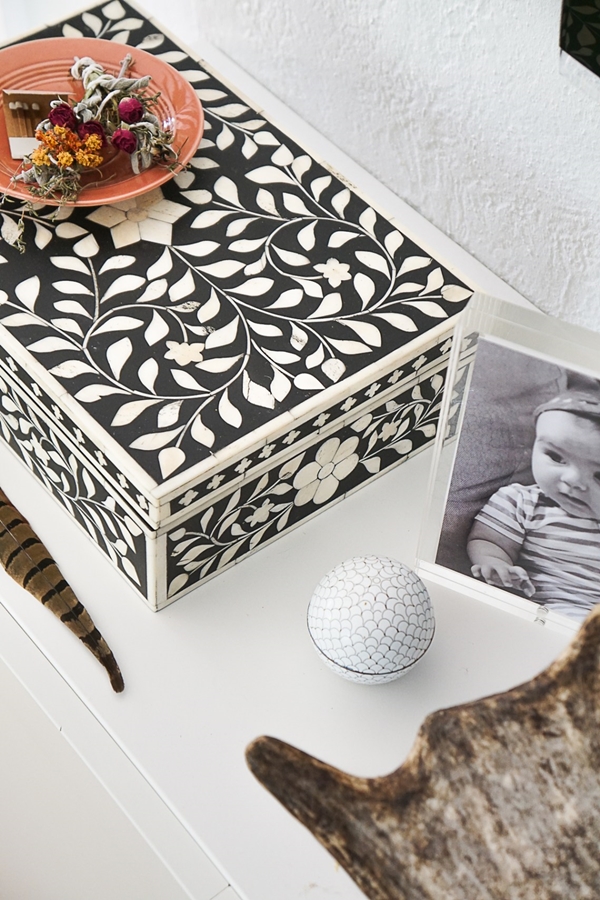 Add an exotic touch to your home décor with this beautiful piece of bone inlay box. This bone inlay box is made by the extremely talented craftsmen from Rajasthan, India. A perfect place to keep your belongings while keeping it on display as a magnificent piece of art.
Bone Inlay Four Poster Bed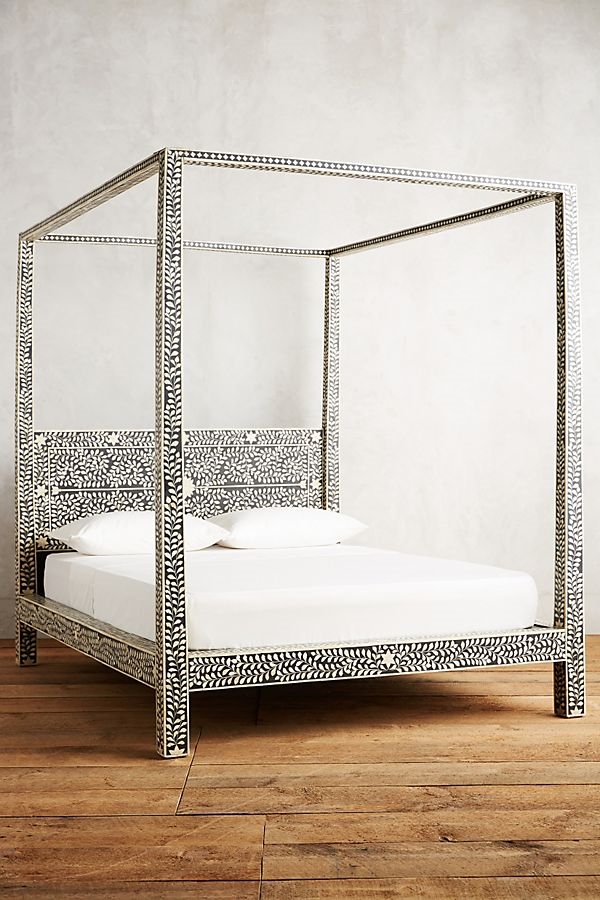 This is an exquisite piece that one can add to their home. This bed will make your bedroom a bit more rich in style and will take it to a step ahead of luxury. The intricately designed pattern, inlaid bone adorning the mango wood frame with the resin finish will show the impeccable taste of yours.
Bone Inlay Stool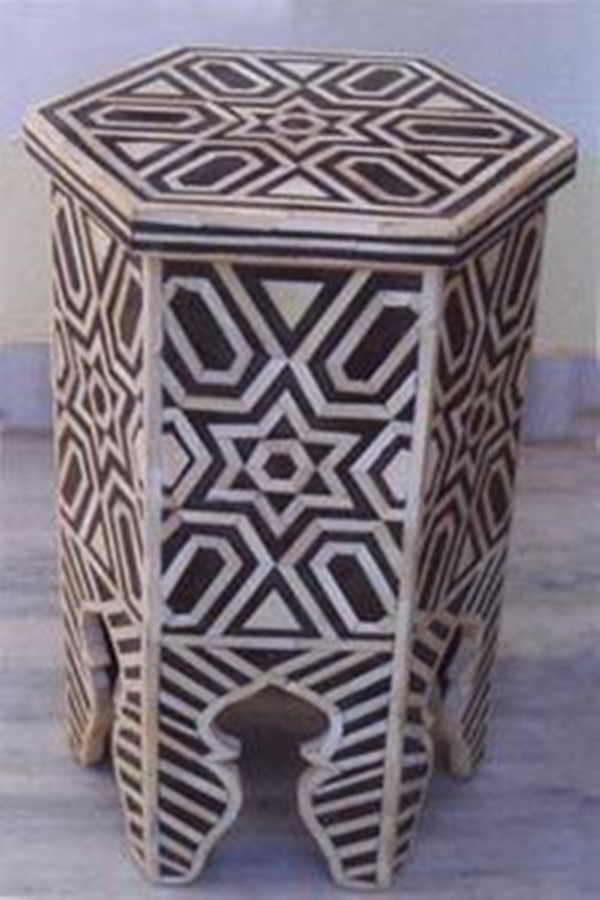 Make a rich addition to your home with this beautiful décor piece of a stool. The bone inlay stool with its unique design as well as the alluring pattern of carvings will look great sitting around a corner of your living room with a beautiful lamp or vase placed upon it.
Bone Inlay Dresser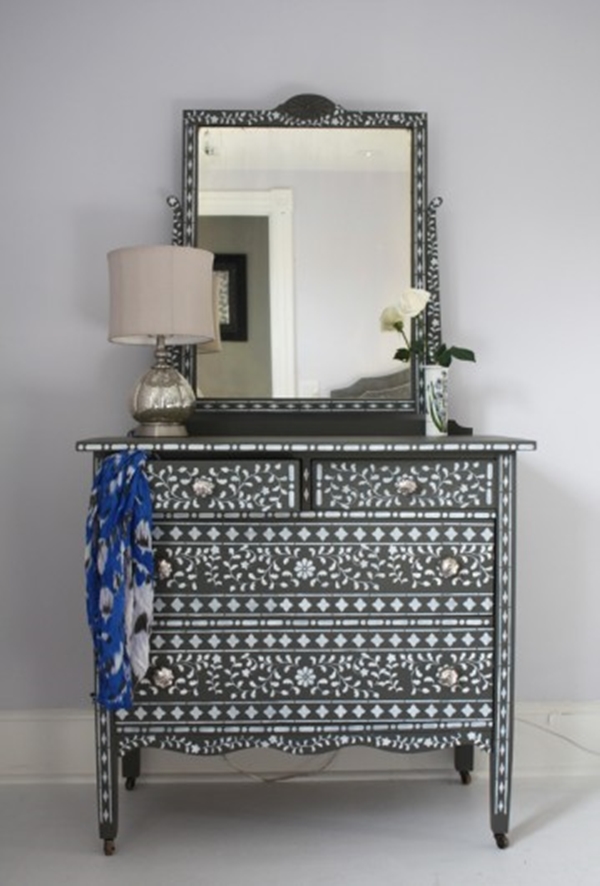 Add more graceful and elegant touch to your home décor with an extremely enchanting and intricate pattern bone inlay dresser. Imagine yourself looking at your reflection surrounded by such a sinuously designed floral pattern frame. The dresser makes an exquisite piece of attraction in the room.
Bone Inlay End Table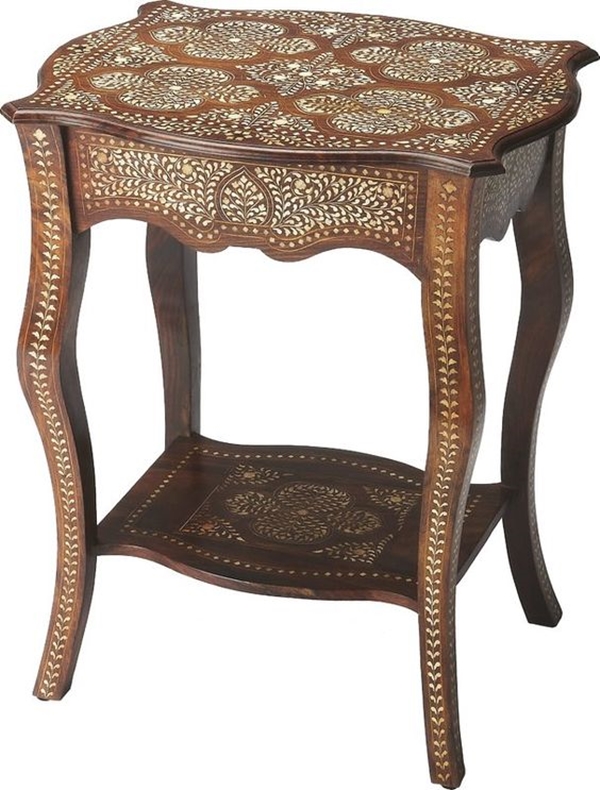 Get this beautifully designed bone inlay table for one of your rooms to emphasize the allure of your décor. The elegantly carved leaf pattern looks really stunning and will be an exquisite addition to your collection of furniture pieces.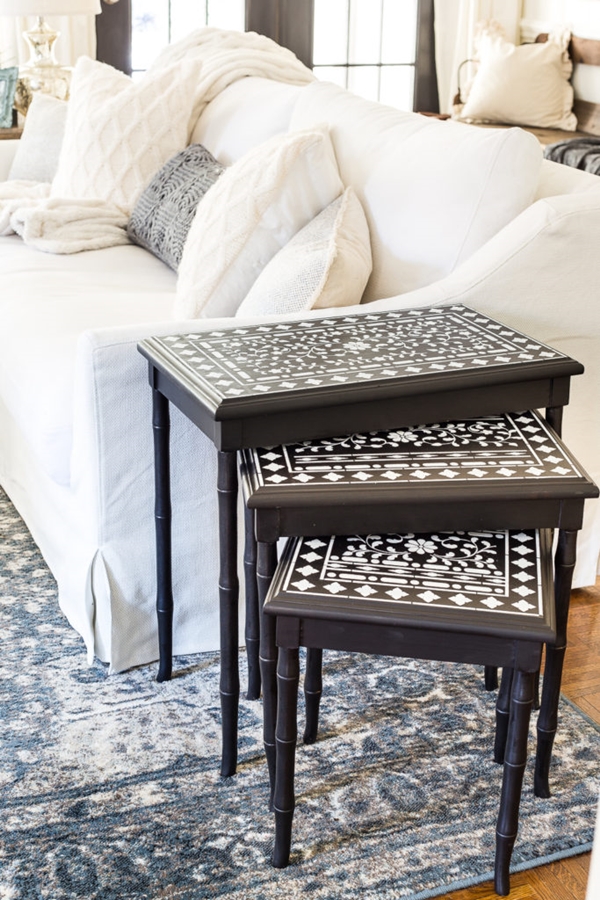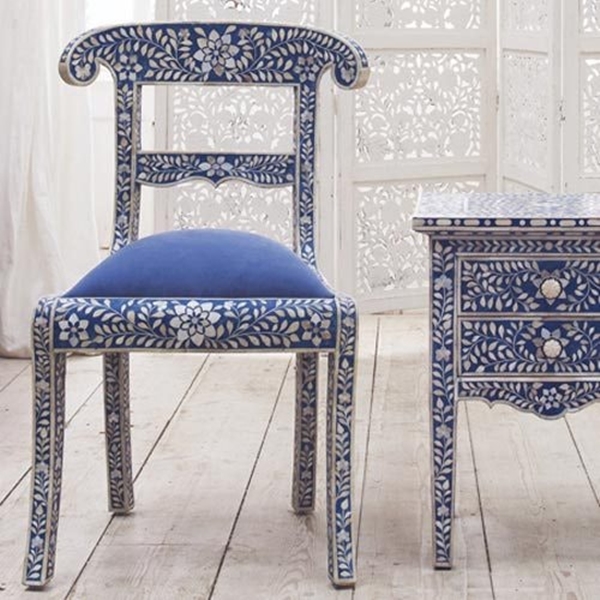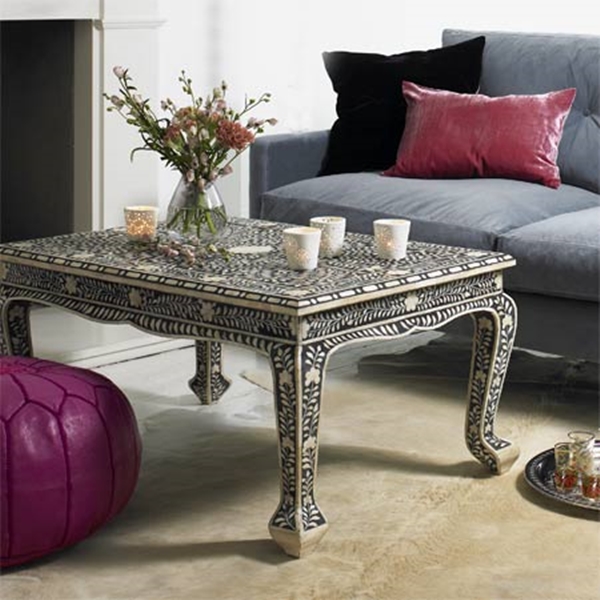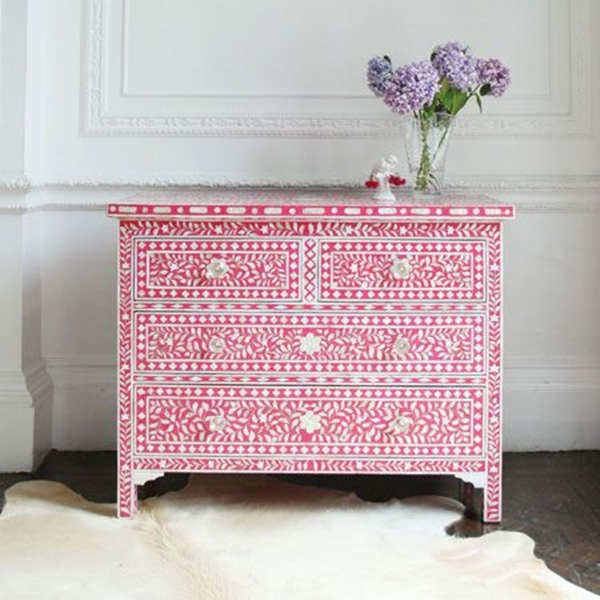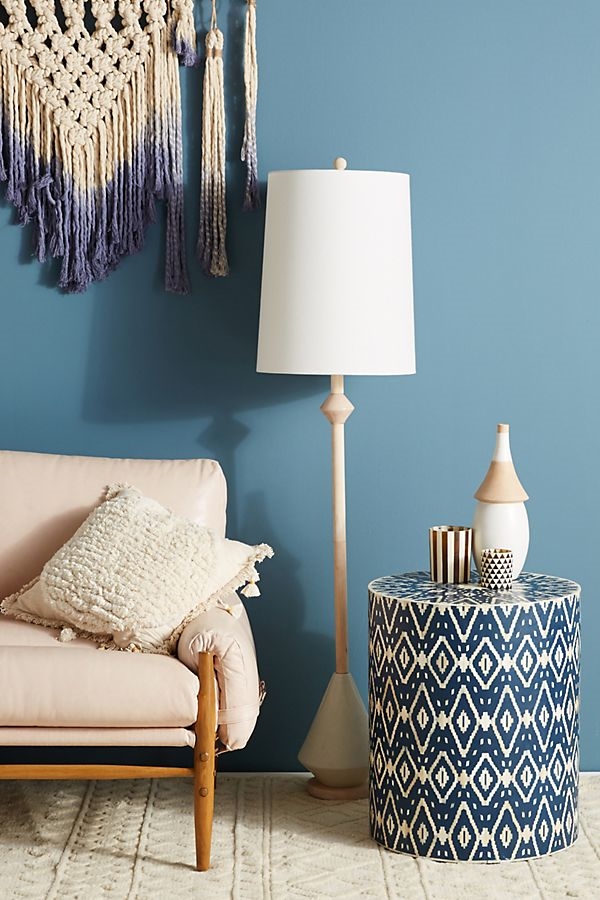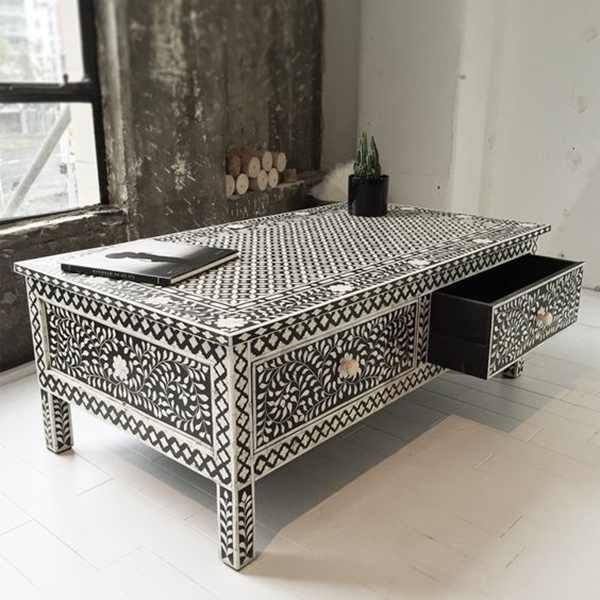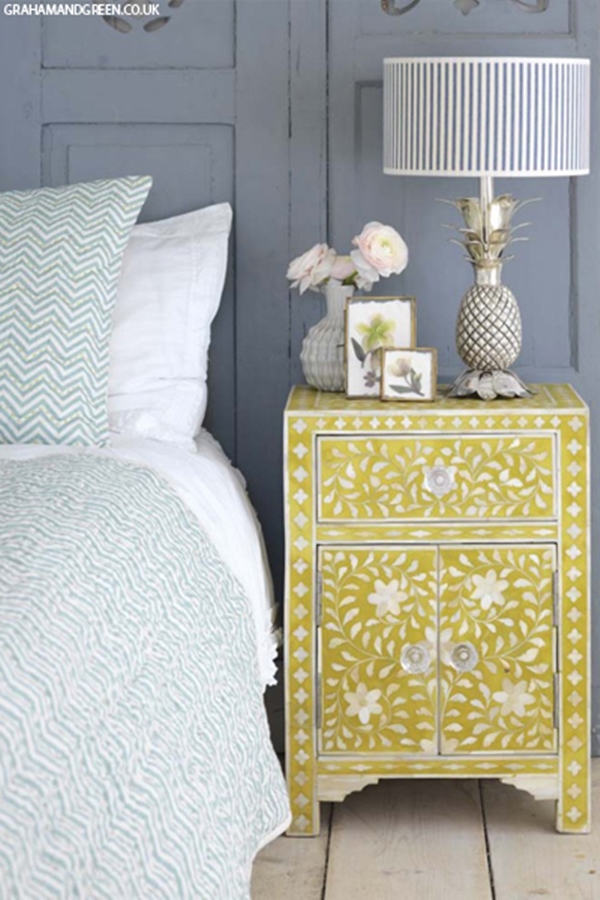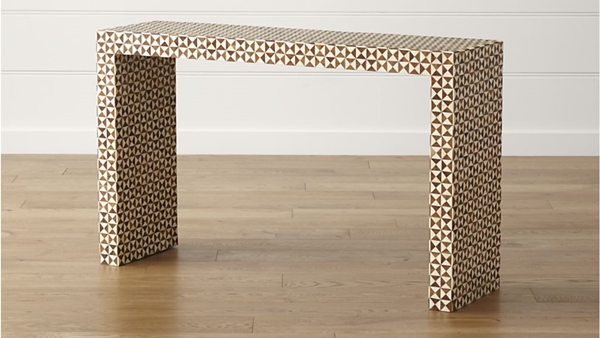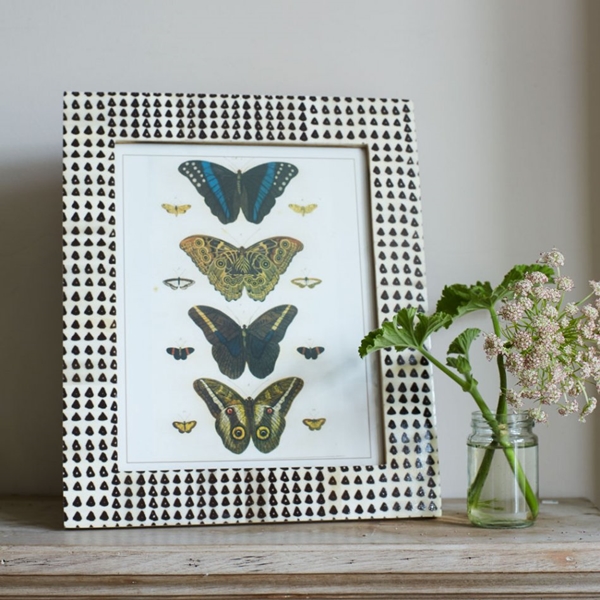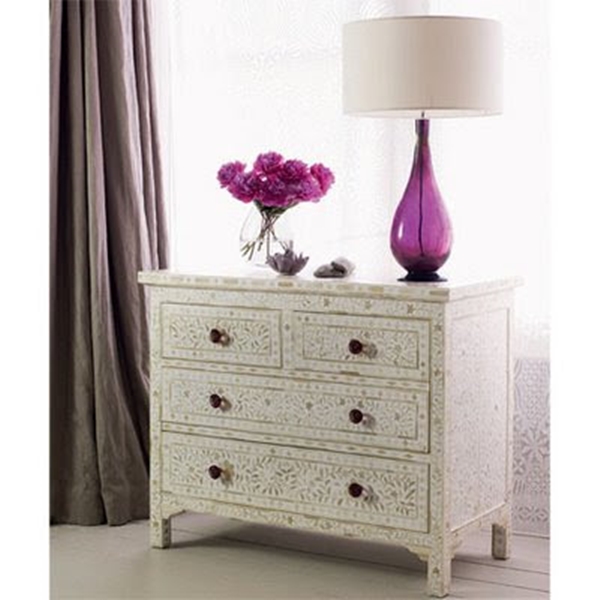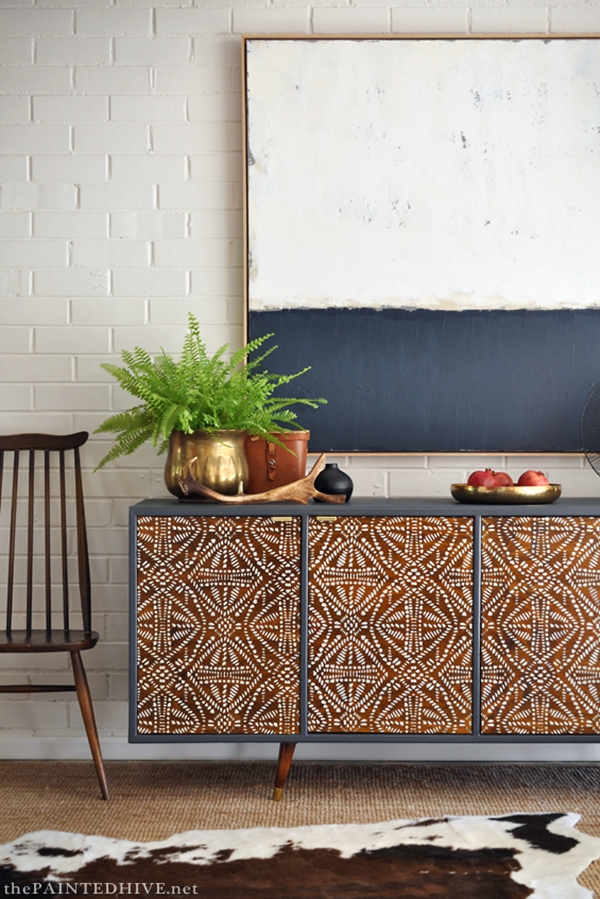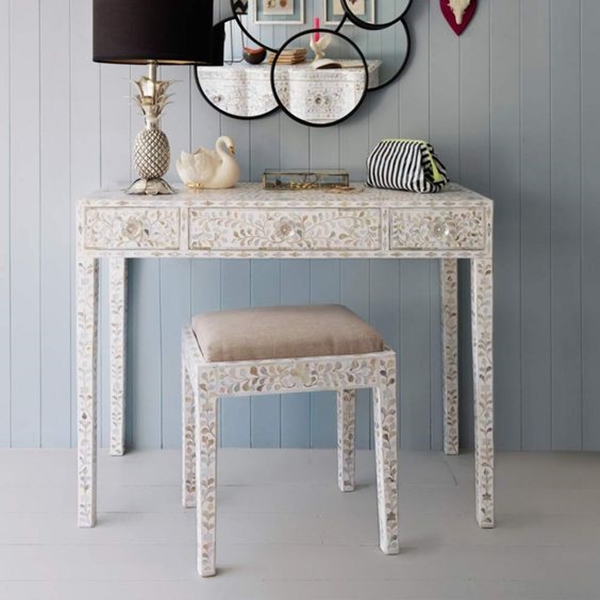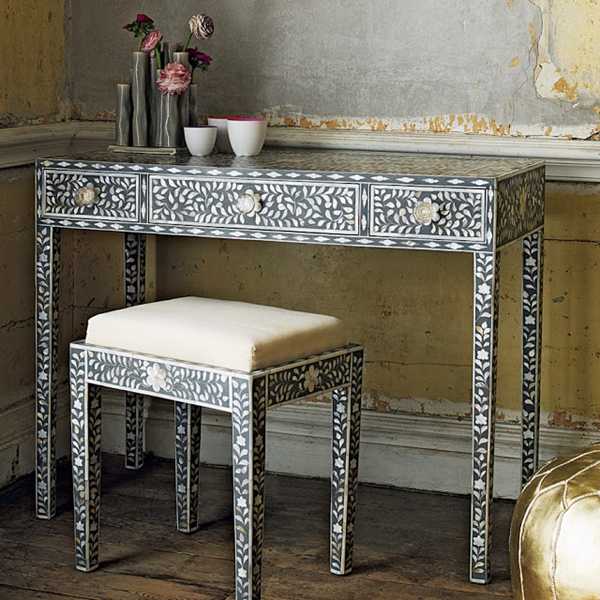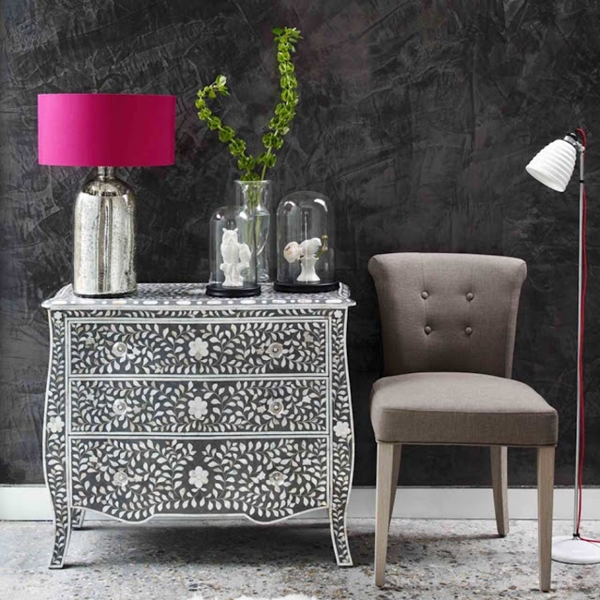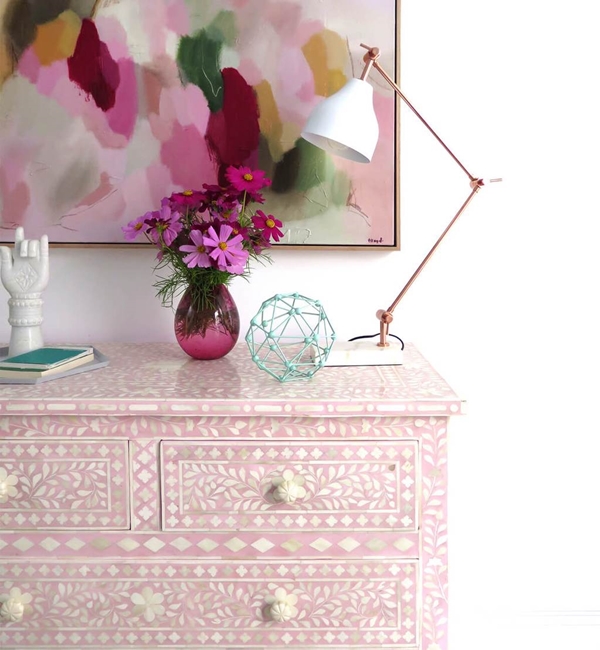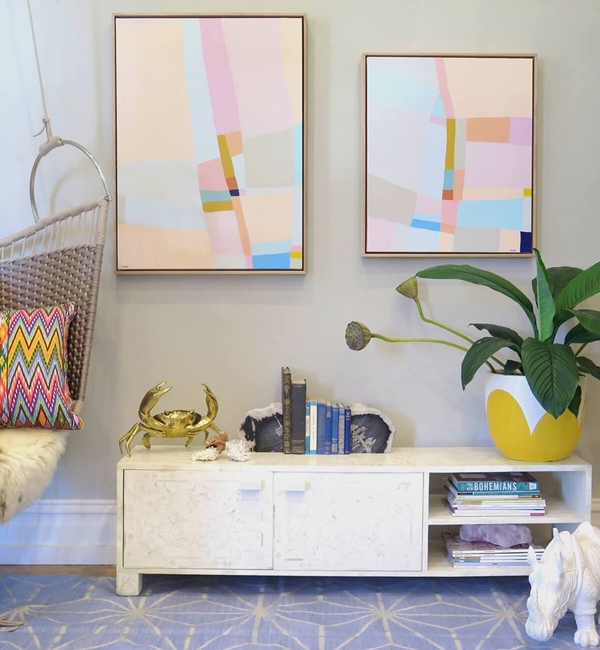 These bone inlay furniture pieces will add that rich touch of luxury and elegance to your home. Get one of these or all of these. You wouldn't complain!