Graffiti? And that too at home? What is more, as decoration? These may be some of the doubts that could be running through your mind when you read the title. But wait a minute; isn't graffiti supposed to be unique and individualistic? This means that though graffiti may have a bad name in the sense that it defaces the walls around the city, it can be used in a good way to provide decoration to your home and that too in a very unique way. Which means that it goes without saying that any graffiti home decoration has to be well thought out and controlled way so that you make your home look very good. And the good news is that there are clever graffiti ideas with diff angle that you can try at home. So we suggest that instead of thinking is graffiti a form of art on the streets or is it vandalism, go ahead and pick out what works for you.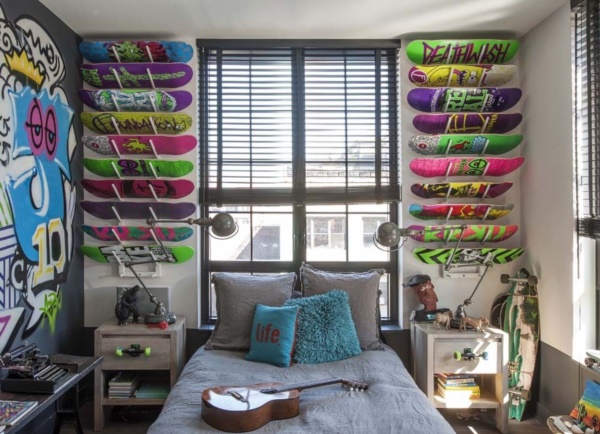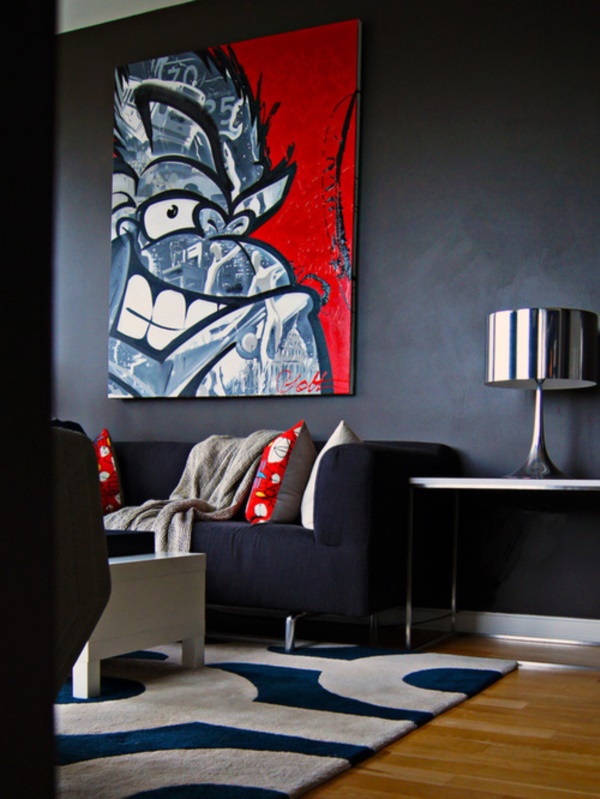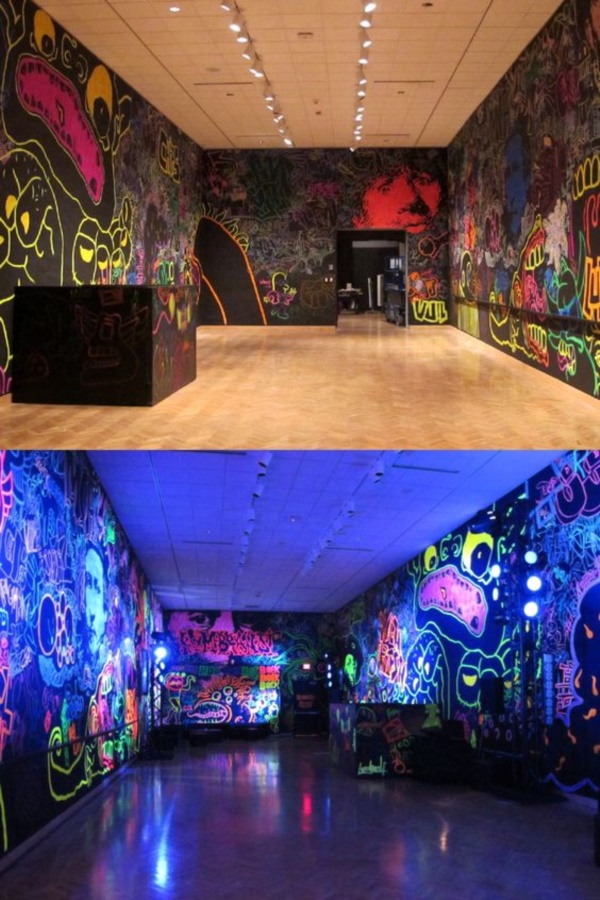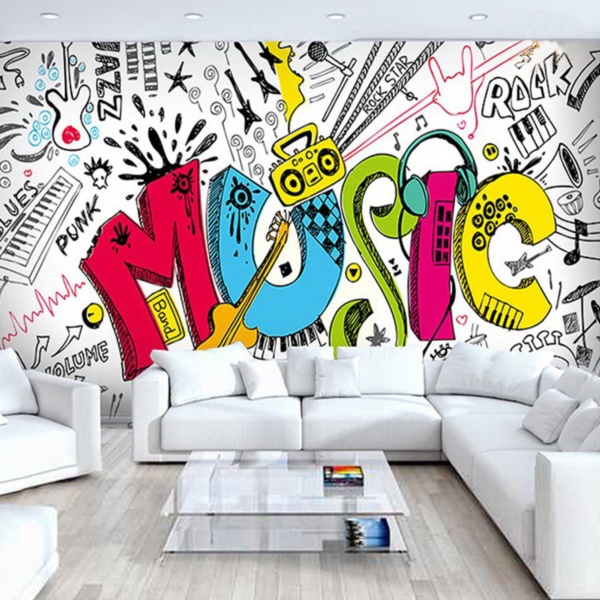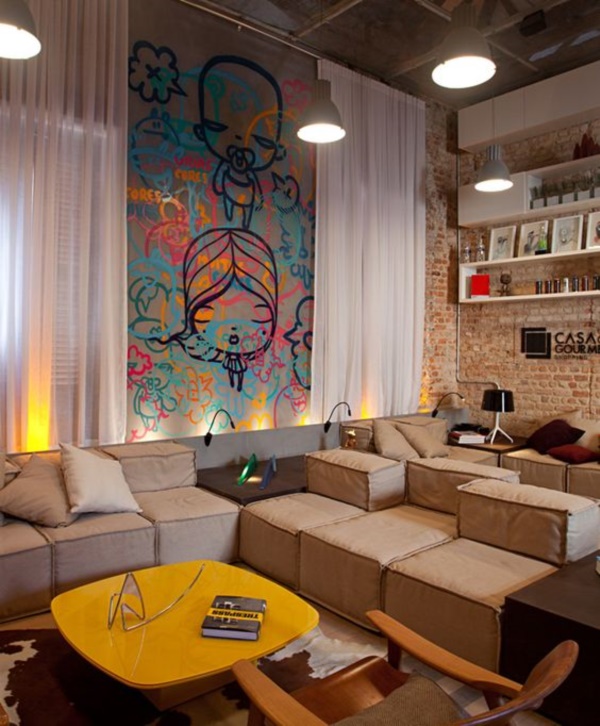 Graffiti home decoration Ideas for 2017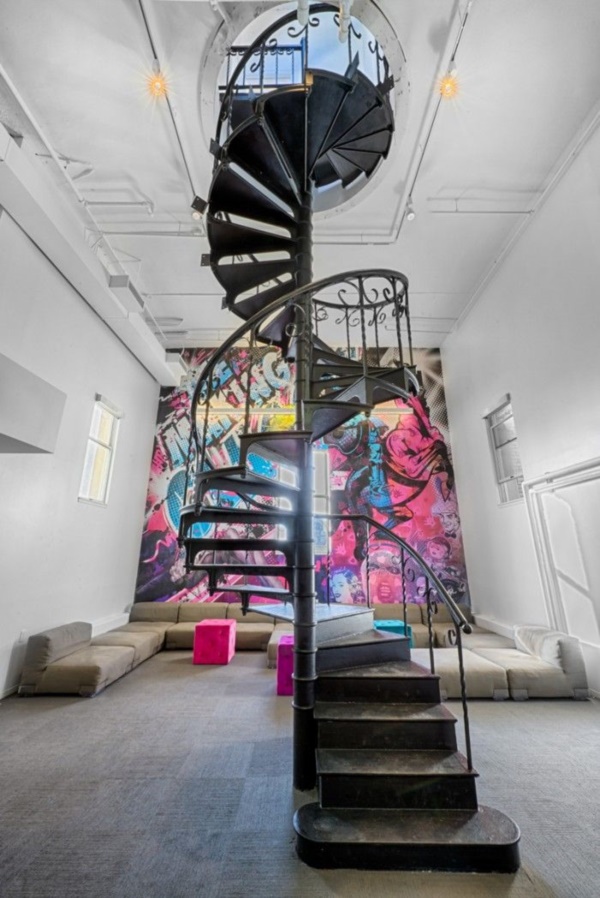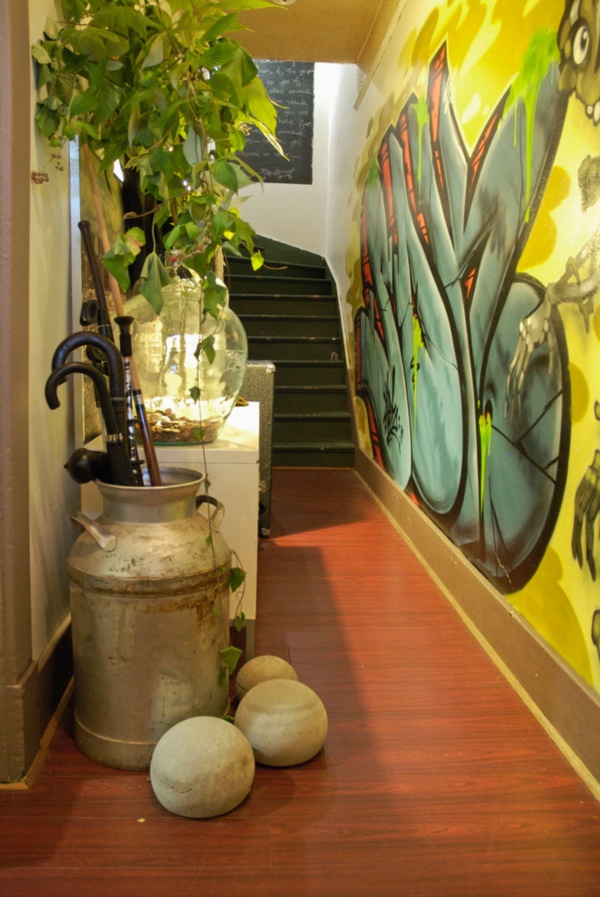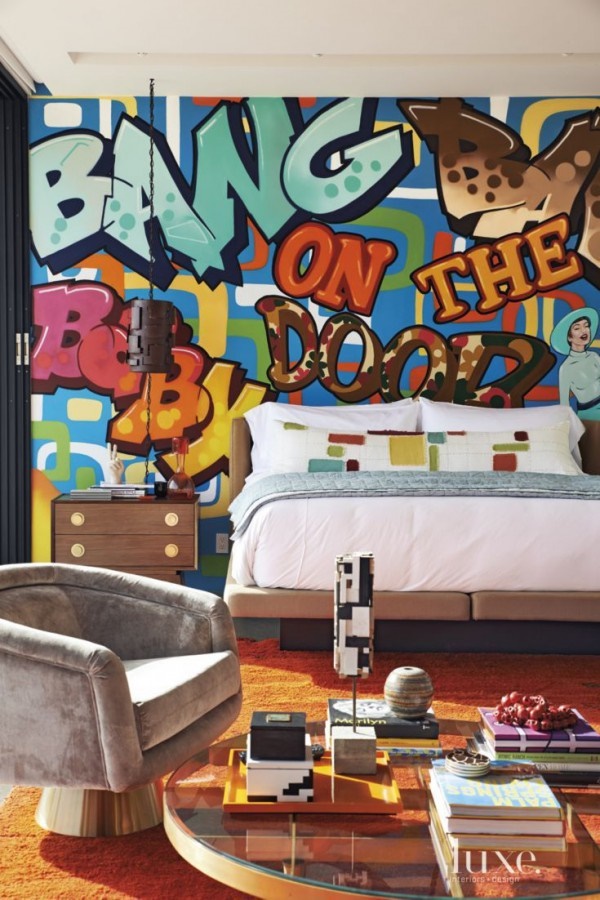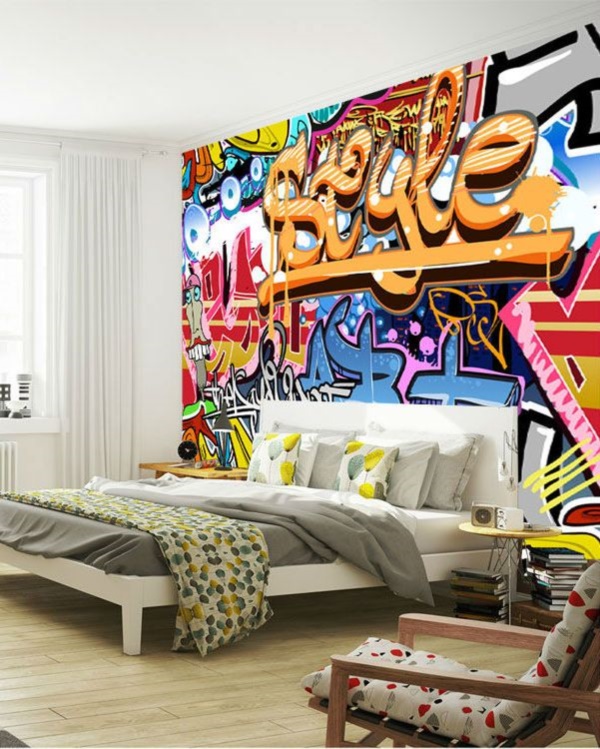 The good thing is that in many cases, graffiti or street art is always portrayed with a strong line of thought behind it which means that it always has some significance to it. Which means you can go with graffiti home decoration ideas that go with the kind of thought process that you feel an affinity to. For instance, if you have a home décor theme that has a delicate and feminine look to it, then you can go for lovely and delicate lace street art kind of artwork so that the complete look is not spoiled.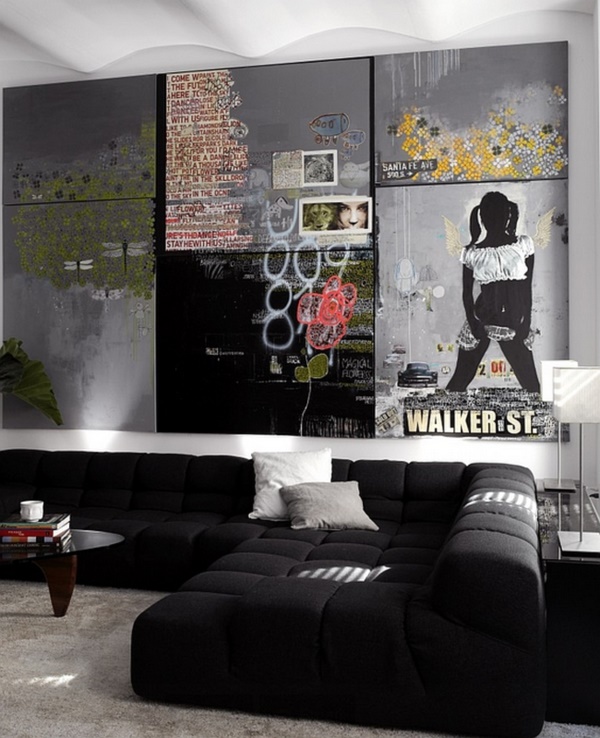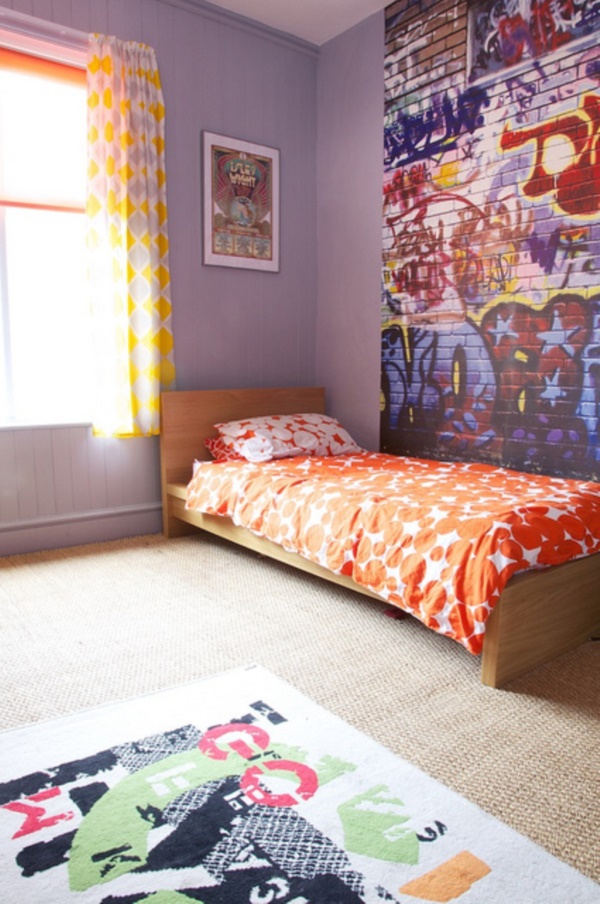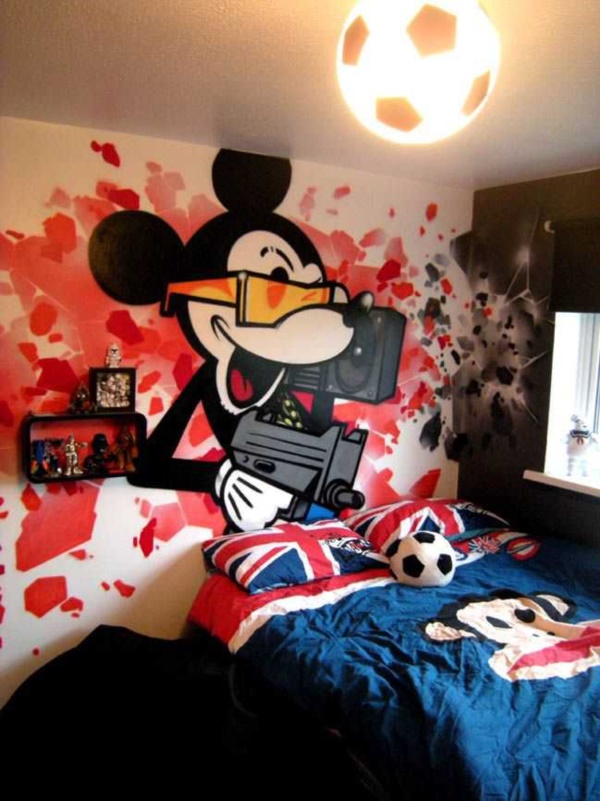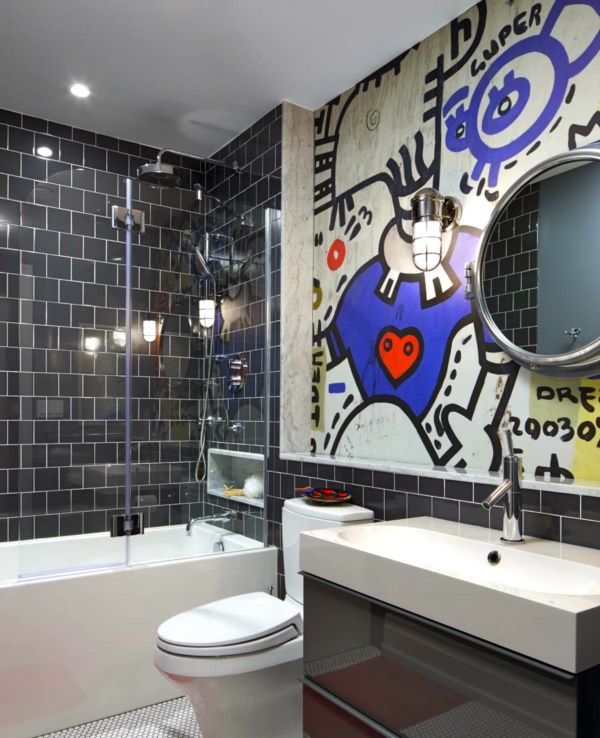 Here Are Some Graffiti Home Decoration Ideas That Will Ensure That Your Home Looks Great And Unique:
Choose a mix of colors that are part of your personality: Colors are very much a part of our personality and to ensure that your home has your personality reflecting in it, do pick out colors that depict your unique personality when it comes to graffiti decoration ideas for your home. For instance, if you like simple and non-fussy color combinations, then your graffiti home decoration should also reflect this theme. Even black and white is a combination that could work for home graffiti decoration ideas.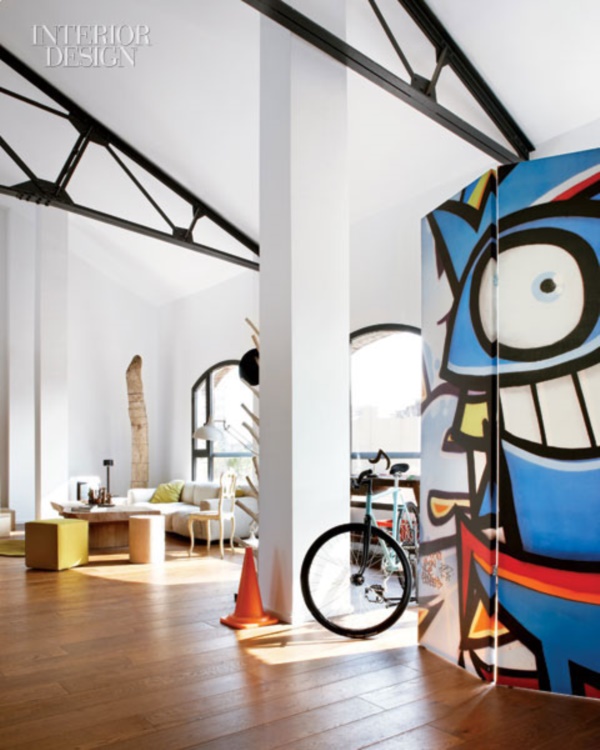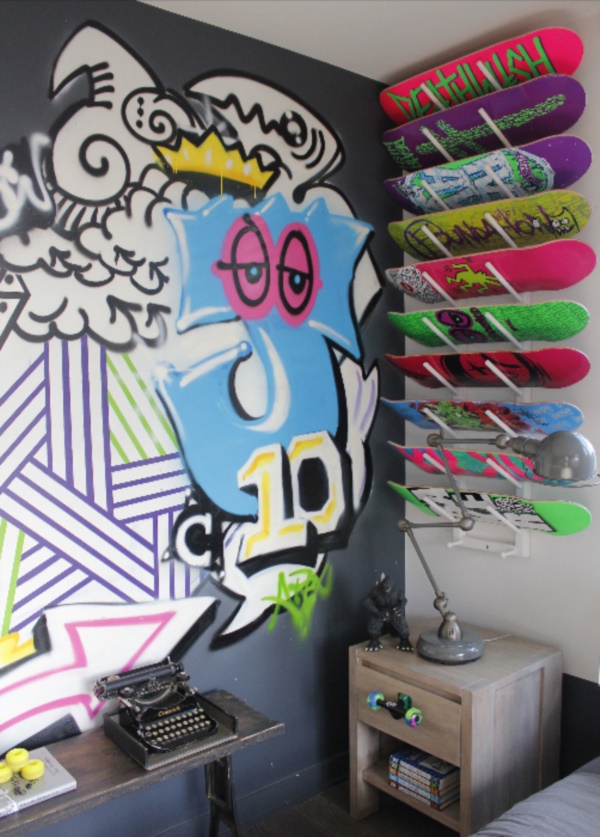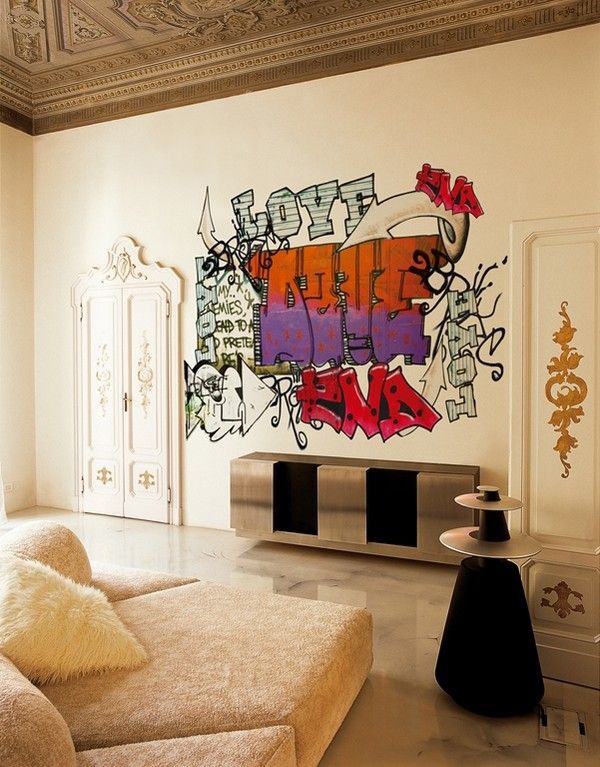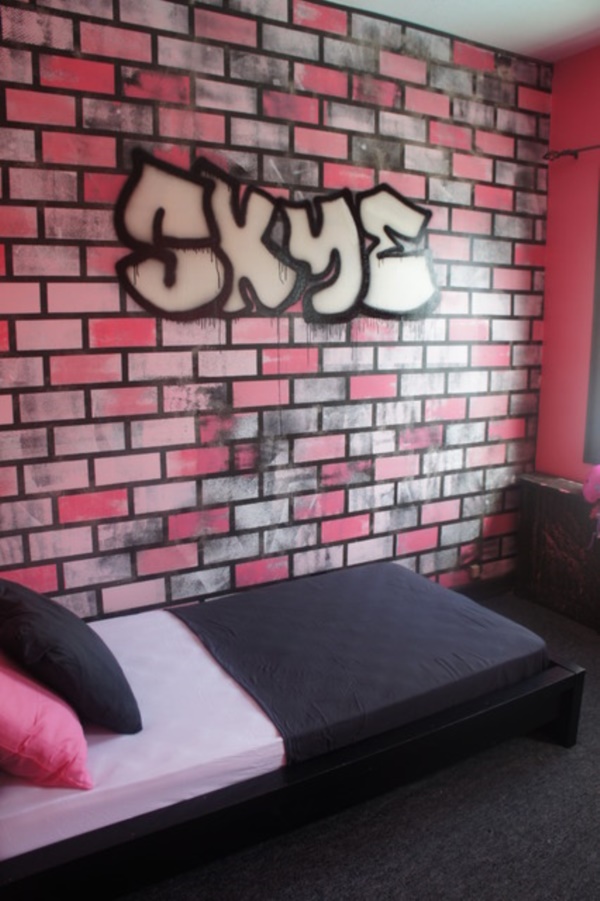 Start small if you are in doubt about the theme: If you have doubts about the way you should proceed with graffiti based ideas, then you should always go for small touches. For instance, the space under your staircase, which is a space that is small but significant enough to experiment with. A closet is another area that could work or an attic if one is spacious enough to try your hand at.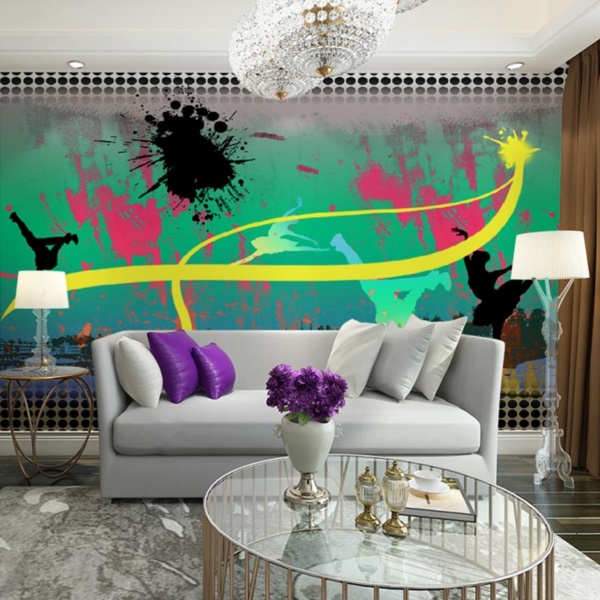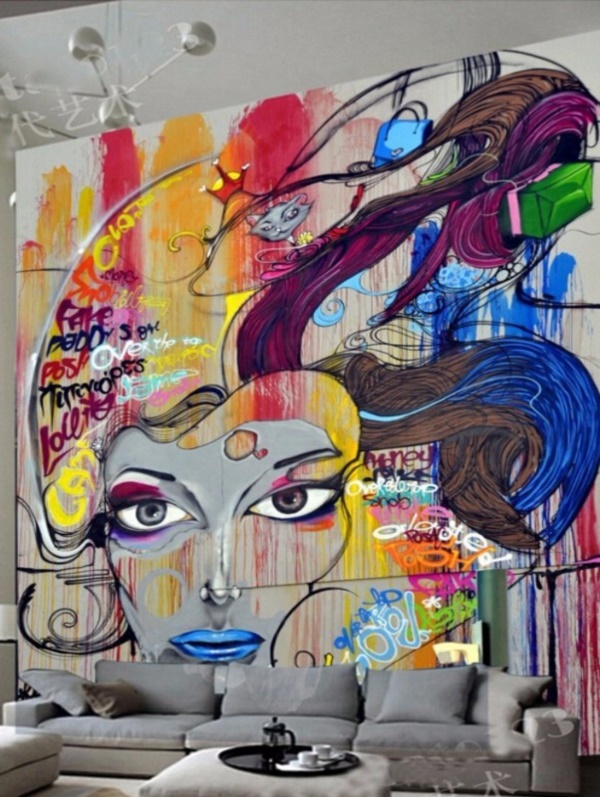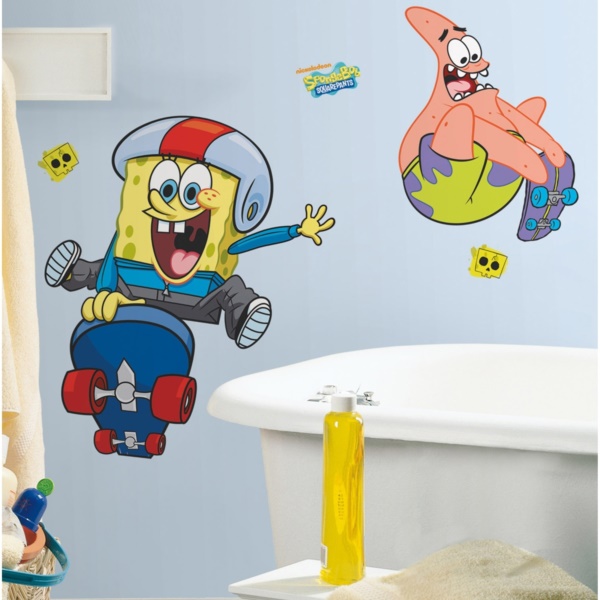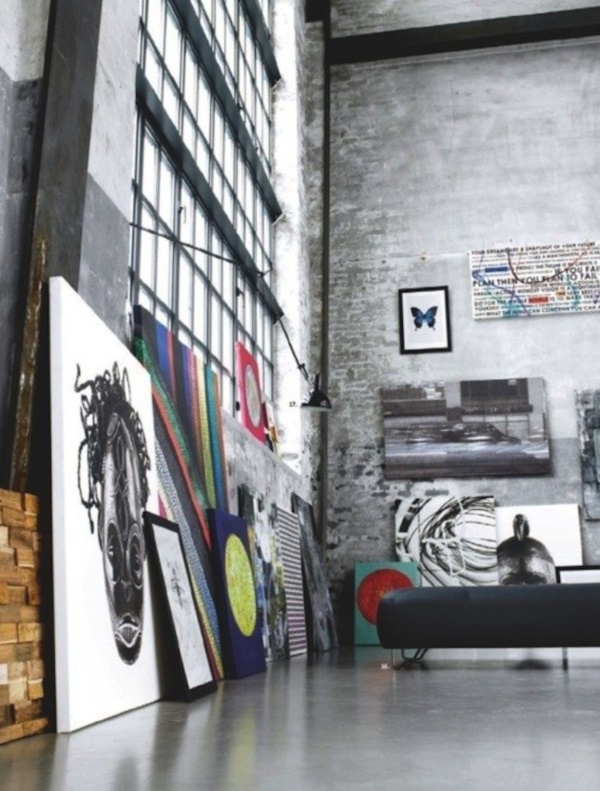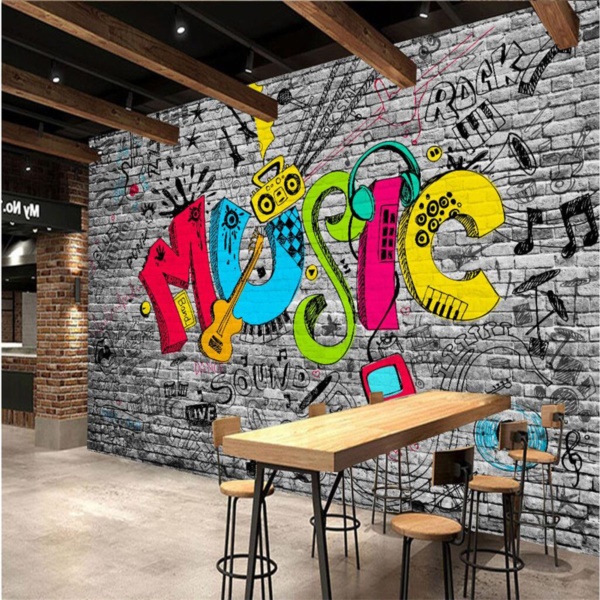 Make each aspect of your home your own with cute touches: The thing about graffiti decoration around your home is that you can do cute touches like drawing something on switches etc. that will be only noticed by the most discernible observers and be even more enjoyable for that. Just because you are going for a graffiti theme does not mean that you have to go wild. It can also show in small and cute ways if that is what you are aiming at.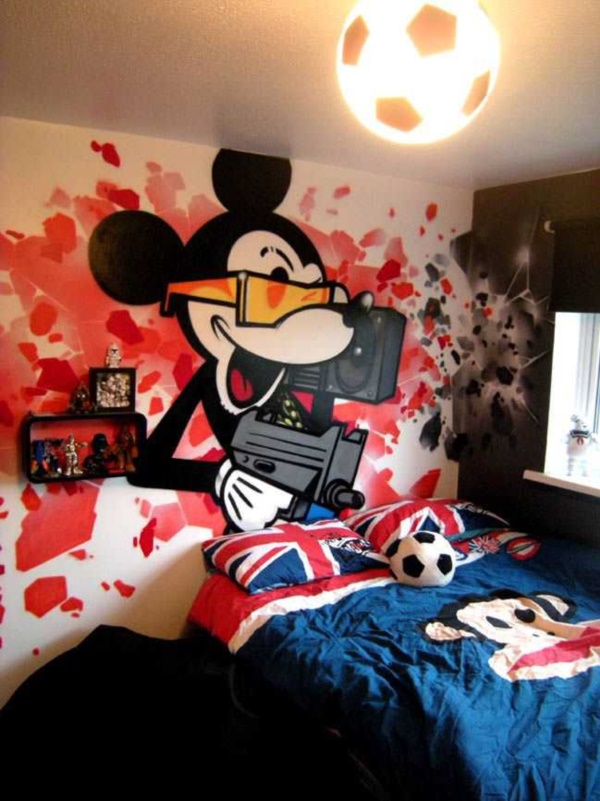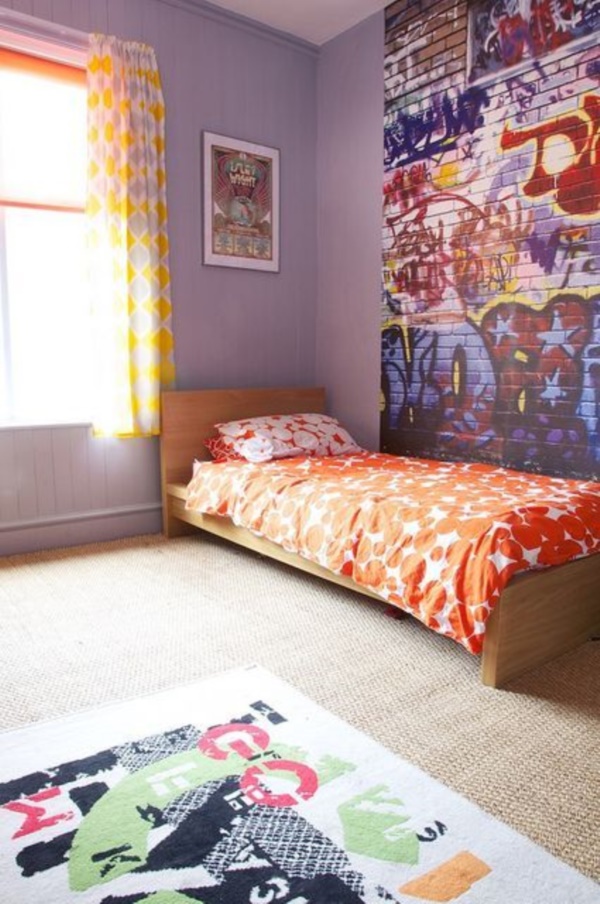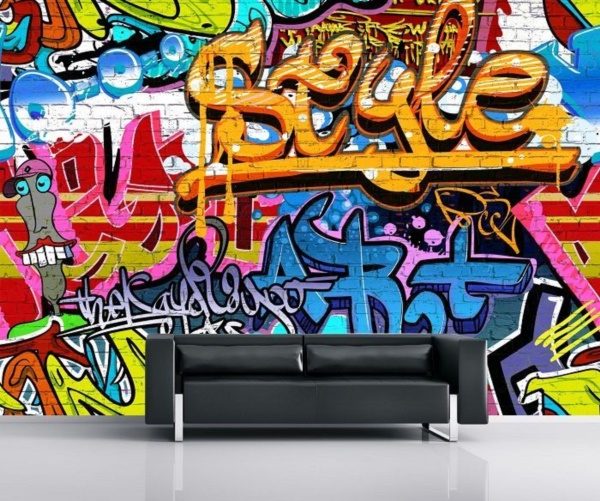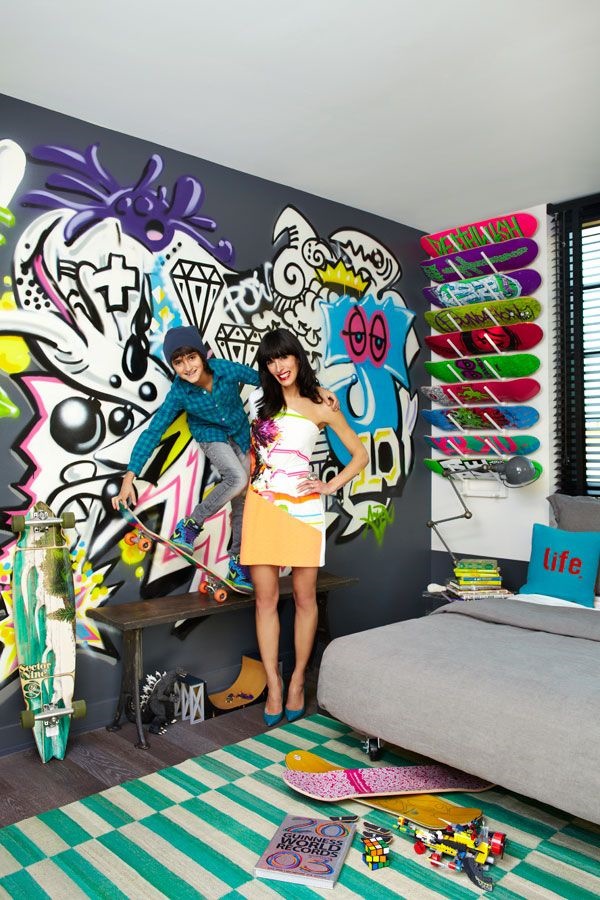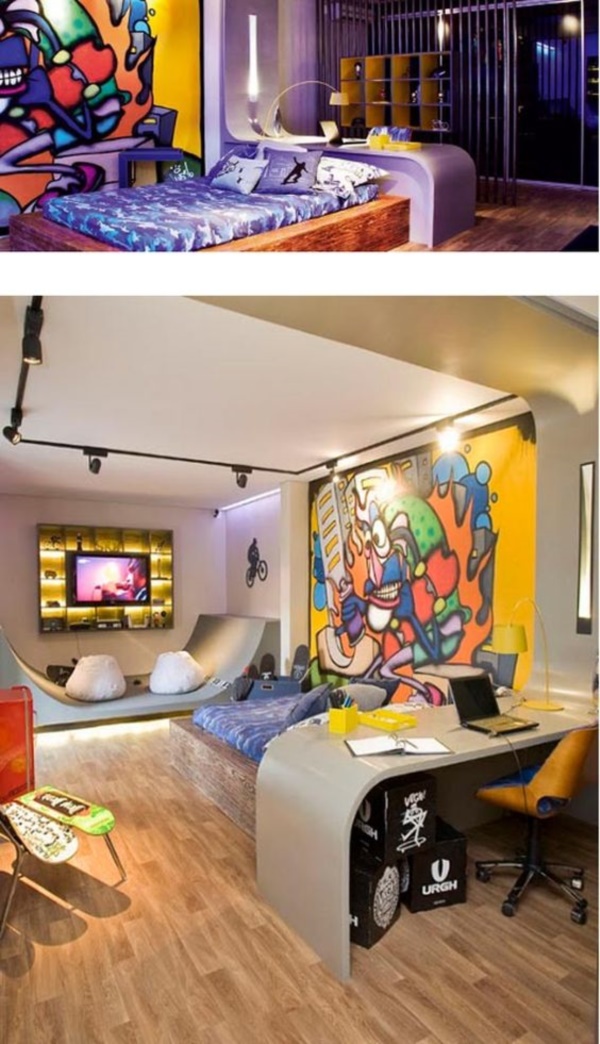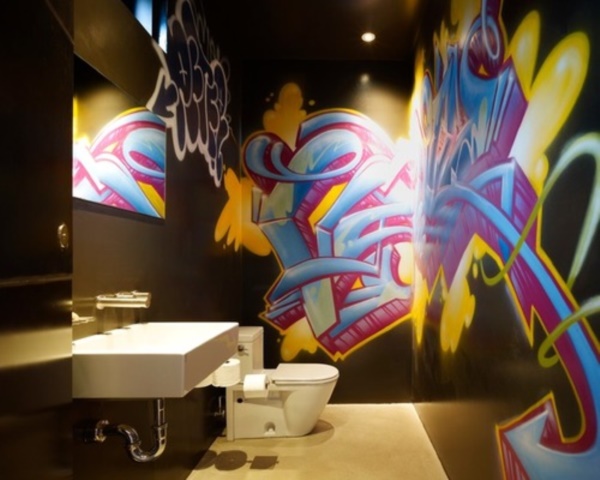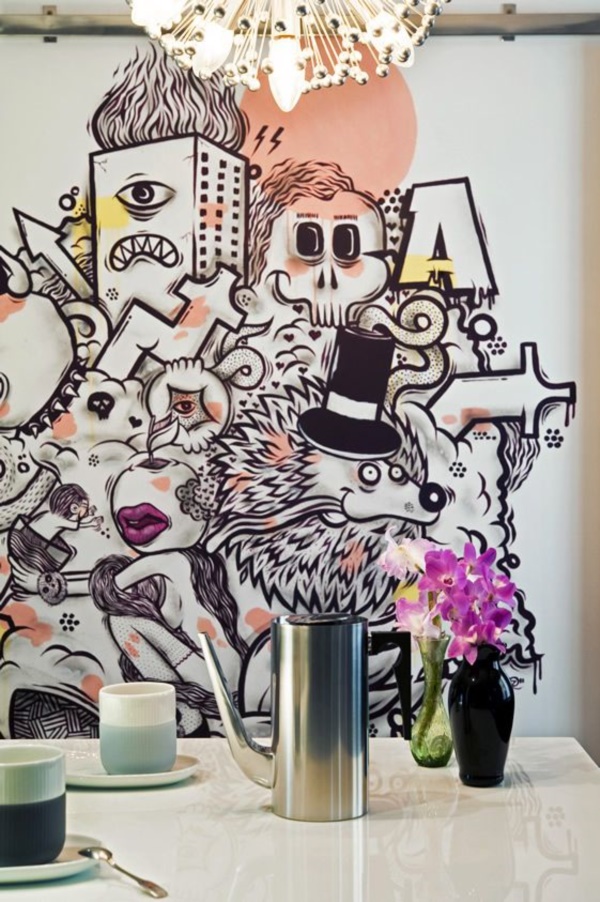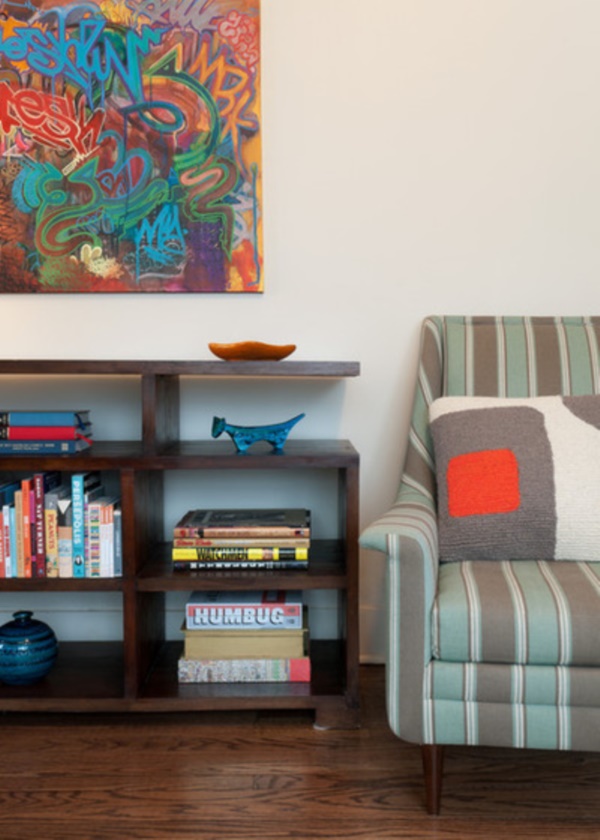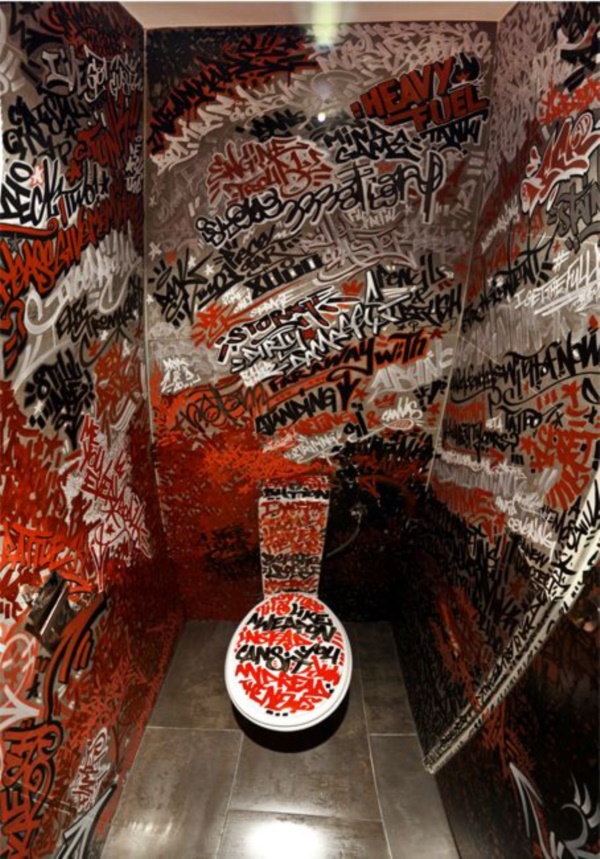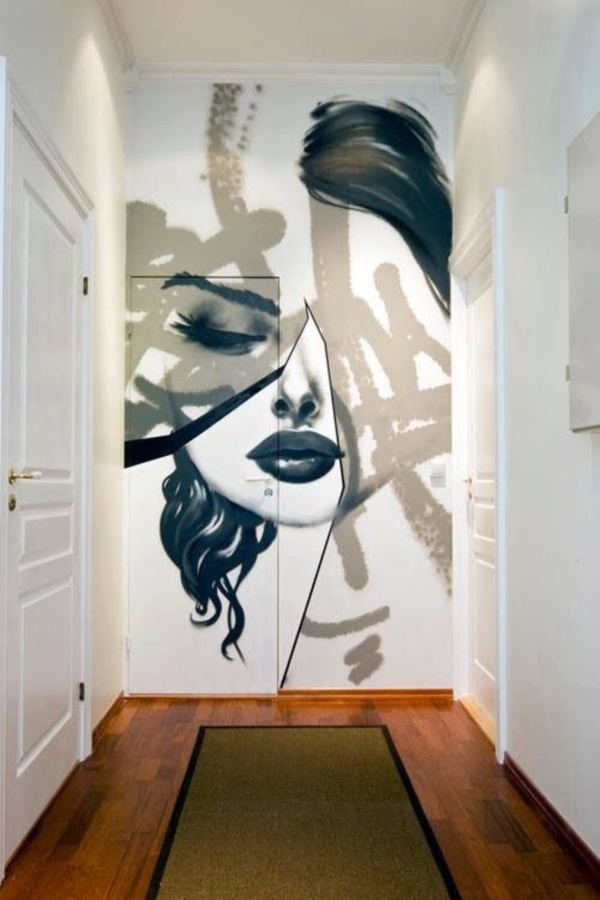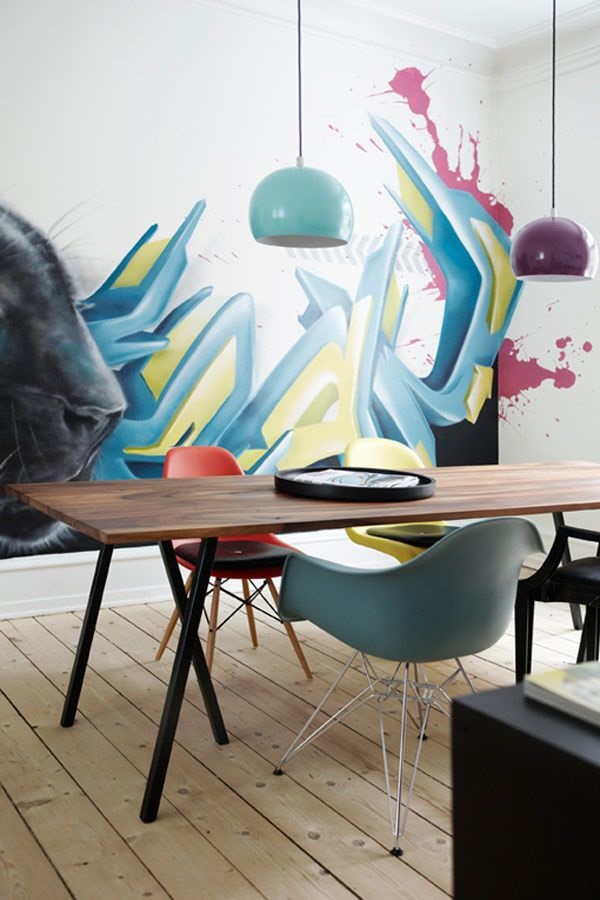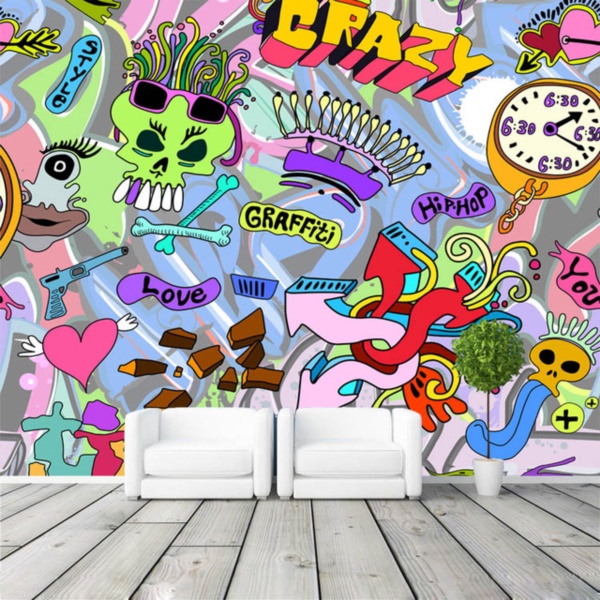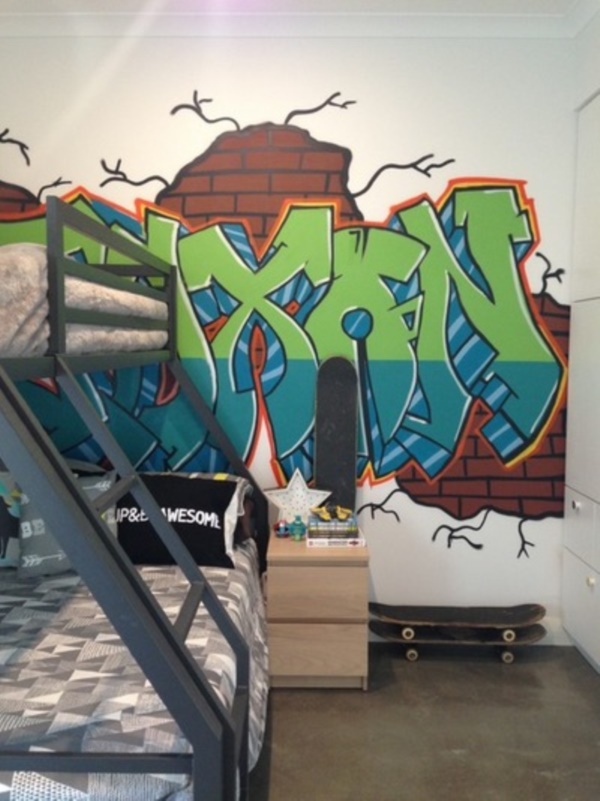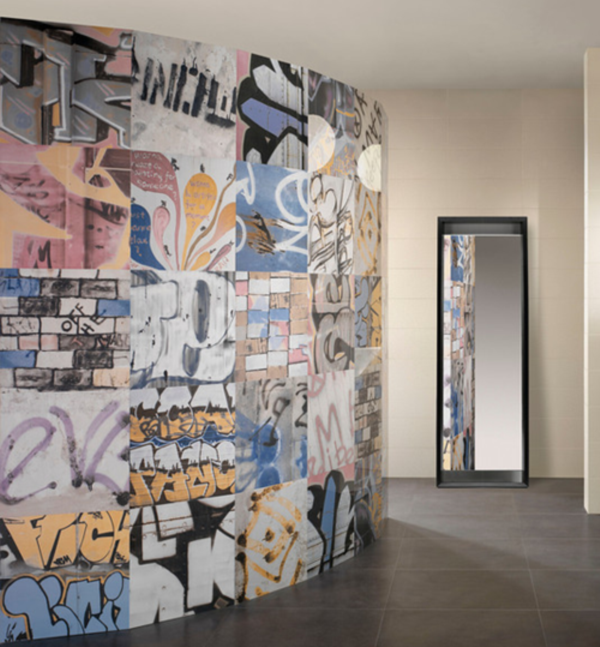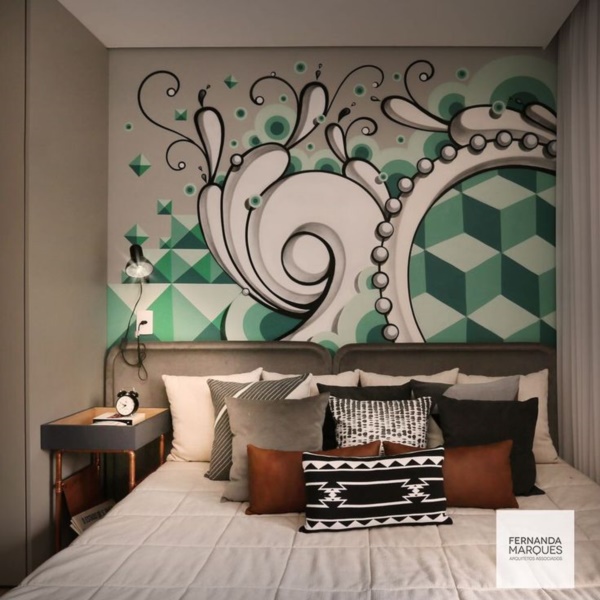 If you must go wild, then do so in private areas first: Start with your bedroom or bath area or a walk in closet that only you use. This way, you can study and enjoy the effects of the graffiti decoration ideas you have tried before proceeding with the rest of the home. Once you are sure that the graffiti theme works, you can do the rest of the home. Did you like the Graffiti home decoration Ideas for 2017? Do look at the images we have given along with the article and let us know what you think. Have fun!