Life is great when your body is fit and your mind is calm. Alas, in today's world it's quite difficult to have both these things at once. But yoga is the one thing that could help you get both of these two things, that is, a healthy body and a peaceful mind. And if you are one of the yogis, then you must have a look at these Selected Yoga Wheel Exercise Charts to Keep You in Shape.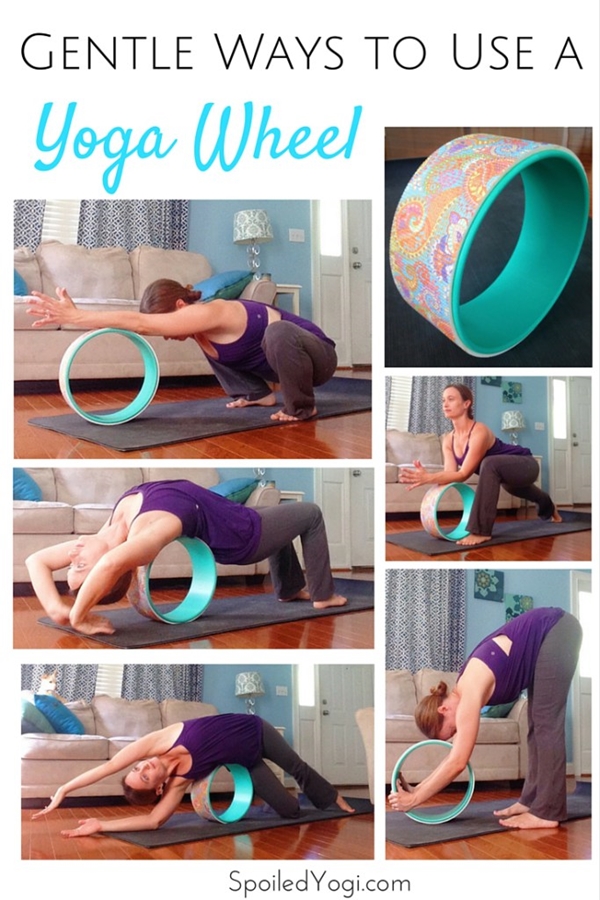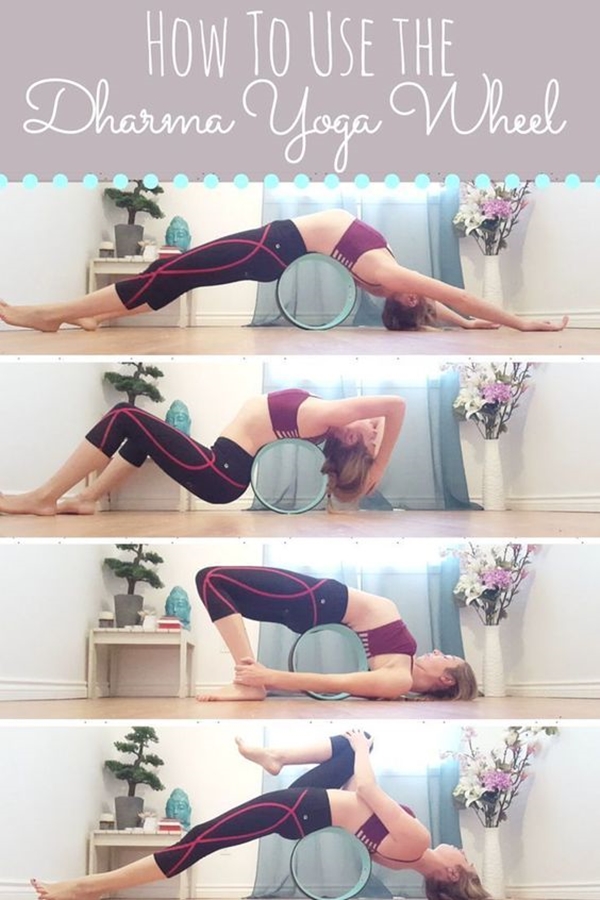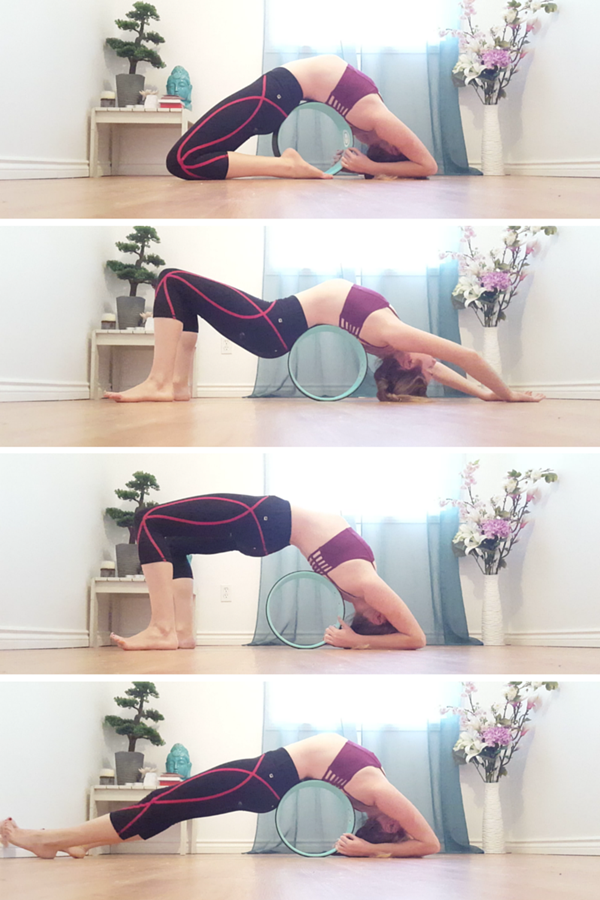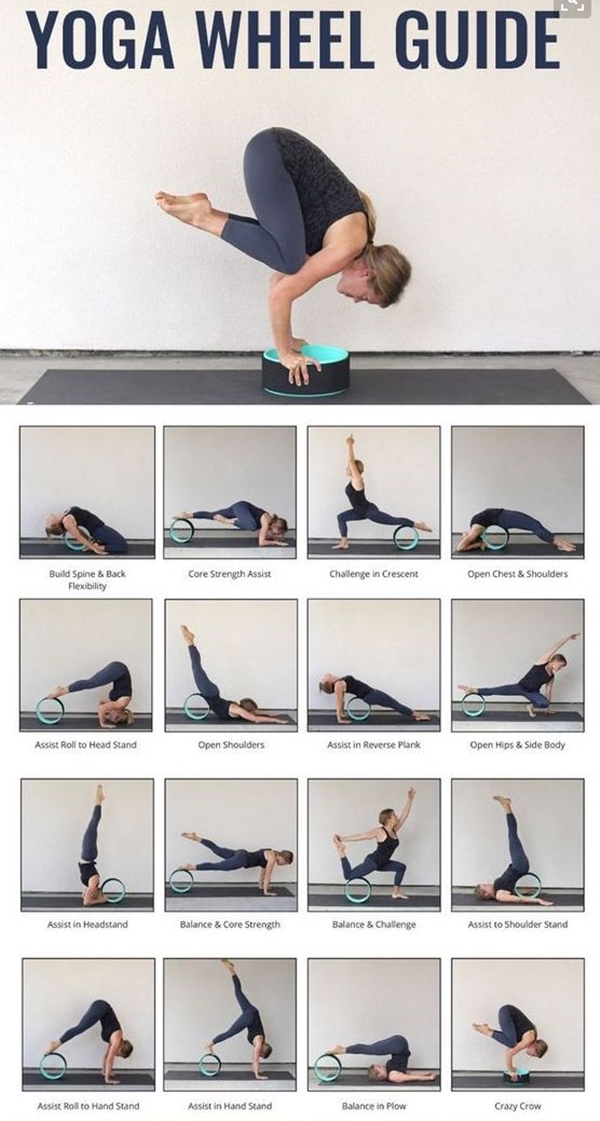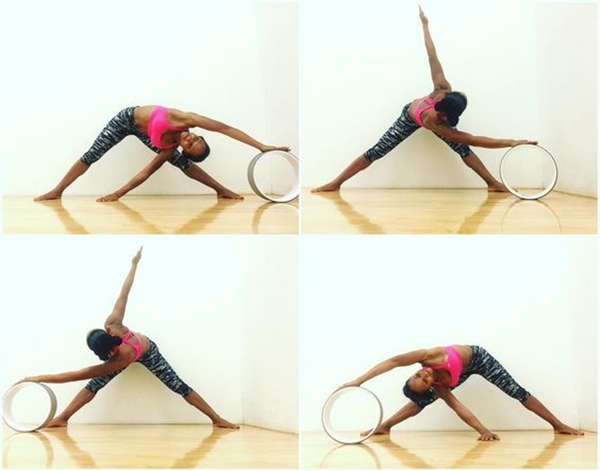 Now, what's a yoga wheel, you ask. The yoga wheel has become quite popular in the last year. The intention of designing such wheel is to help stretch your body. It aids in releasing tension and muscular tightness from the back, chest, abdomen, shoulders, and quad or hip flexor. The yoga wheel helps to get an impressive flexibility in the body. Although there are lot more good results of using the wheel, I would strictly suggest carrying out these exercises under your instructor's supervision. Eating healthy is another method to keep your body fit and in shape.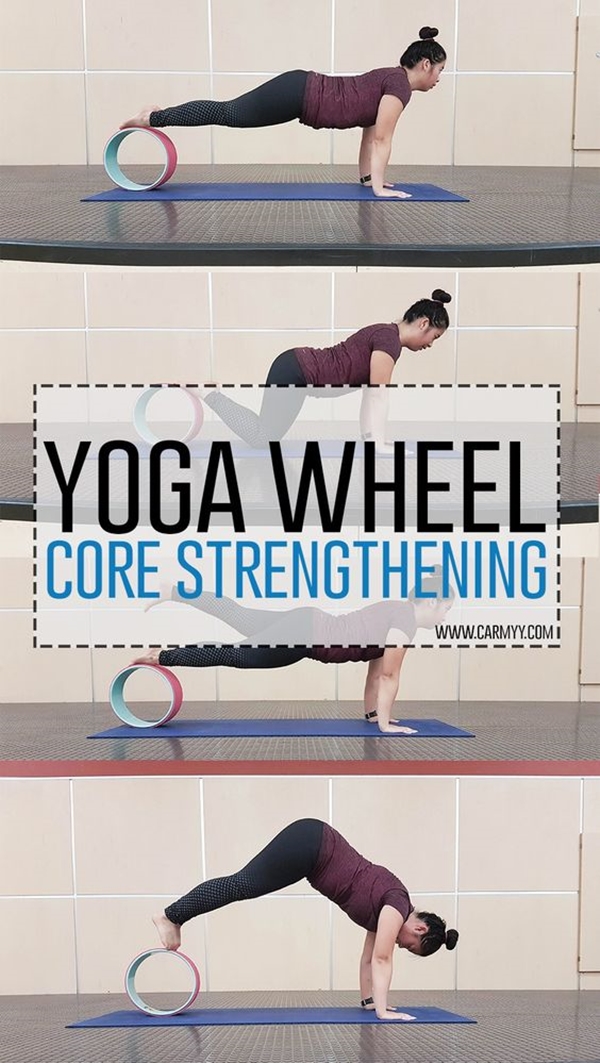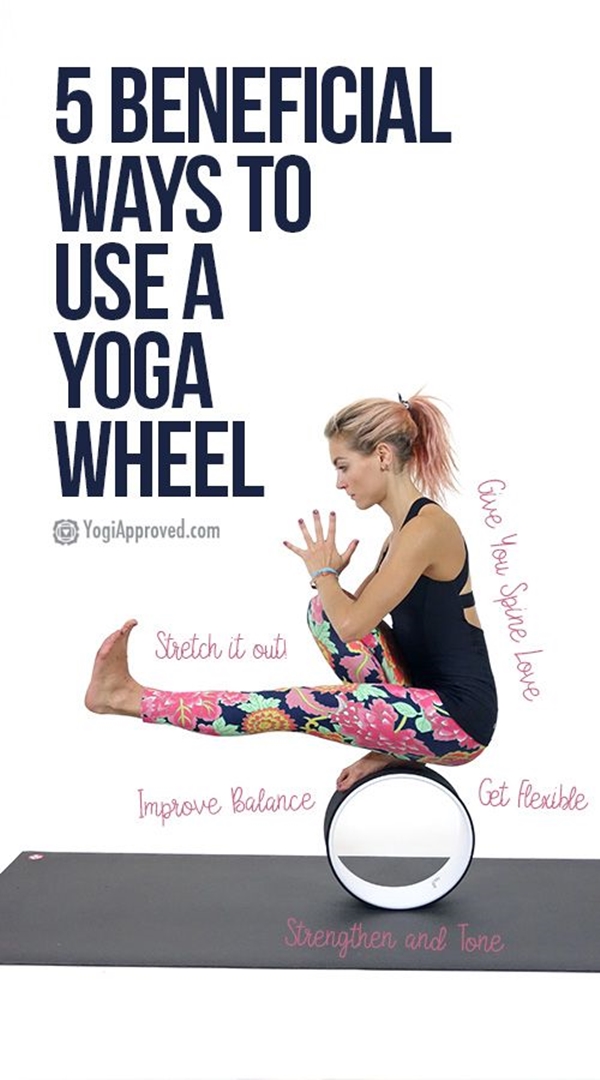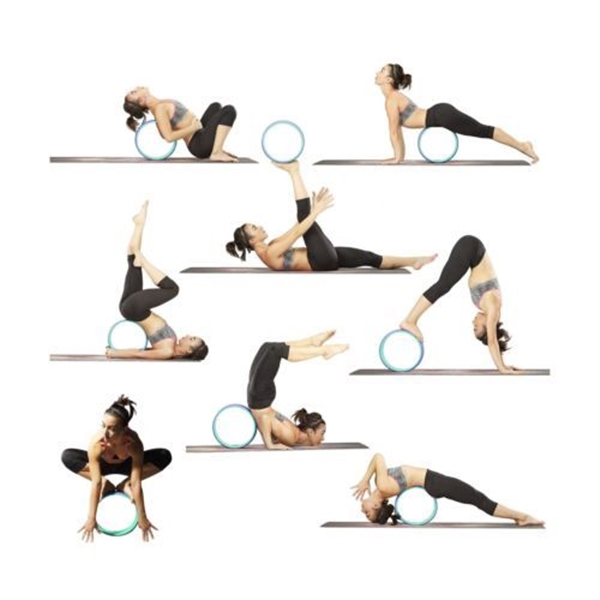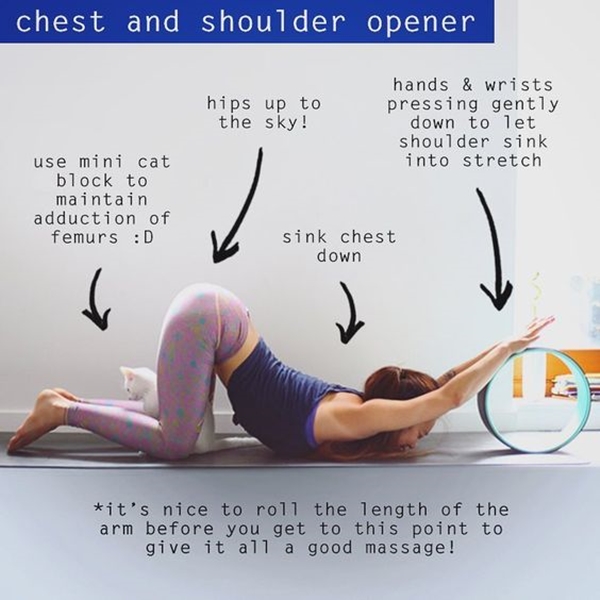 Selected Yoga Wheel Exercise Charts
What exactly is Yoga Wheel?
As you could see, the yoga is a circularly shaped prop that helps in various yoga postures. It's an effective way to release all your tension and stiffness of the whole day if you ask me. Yeah, it does look like there's a lot of rolling around which might seems difficult, but once you start working out with it, you wouldn't let it go. You can easily get your own wooden roll for an amount of $100 or more so. You may choose the size of the yoga wheel as preferred to your height and hence the price will vary accordingly.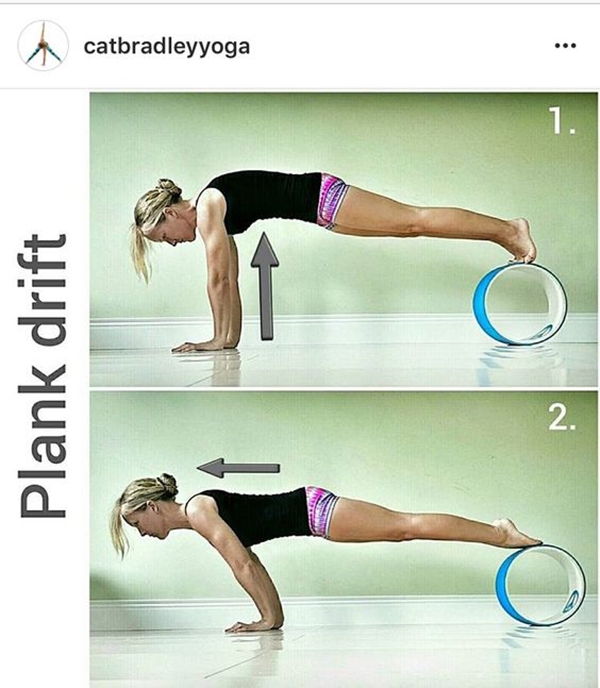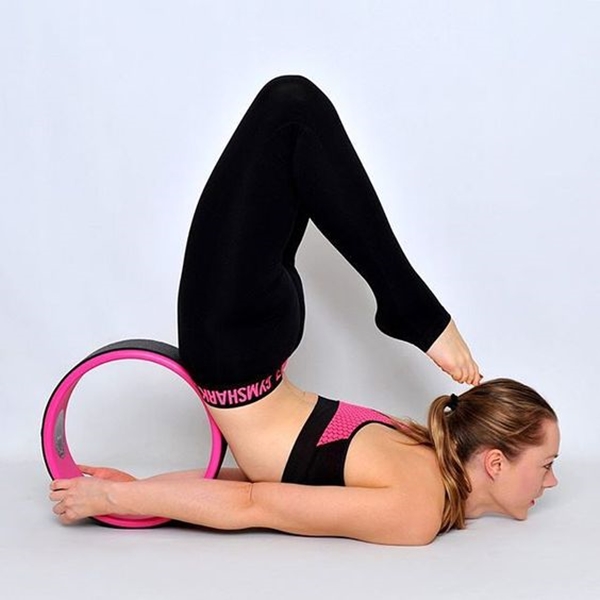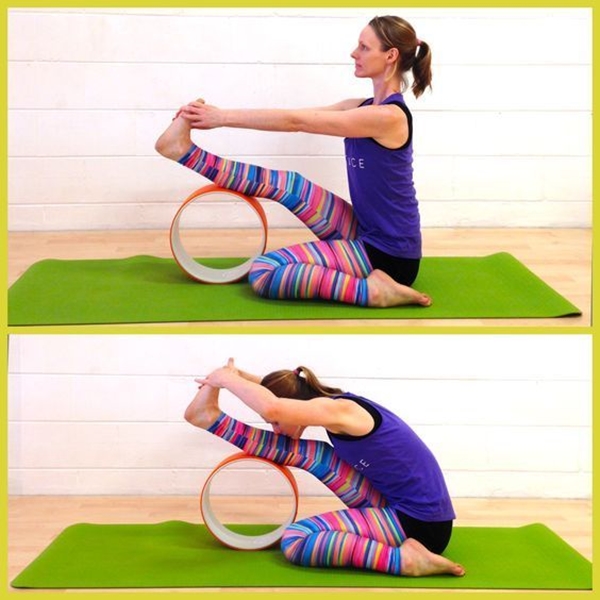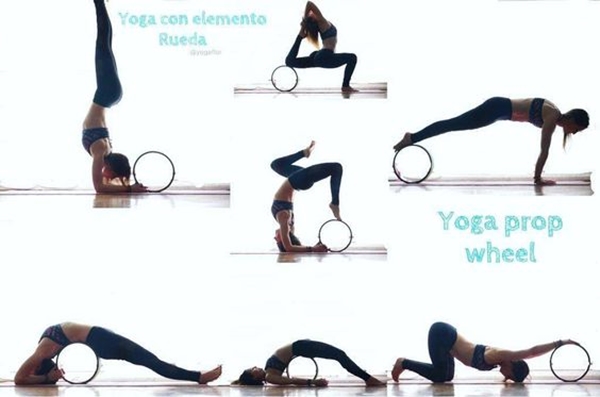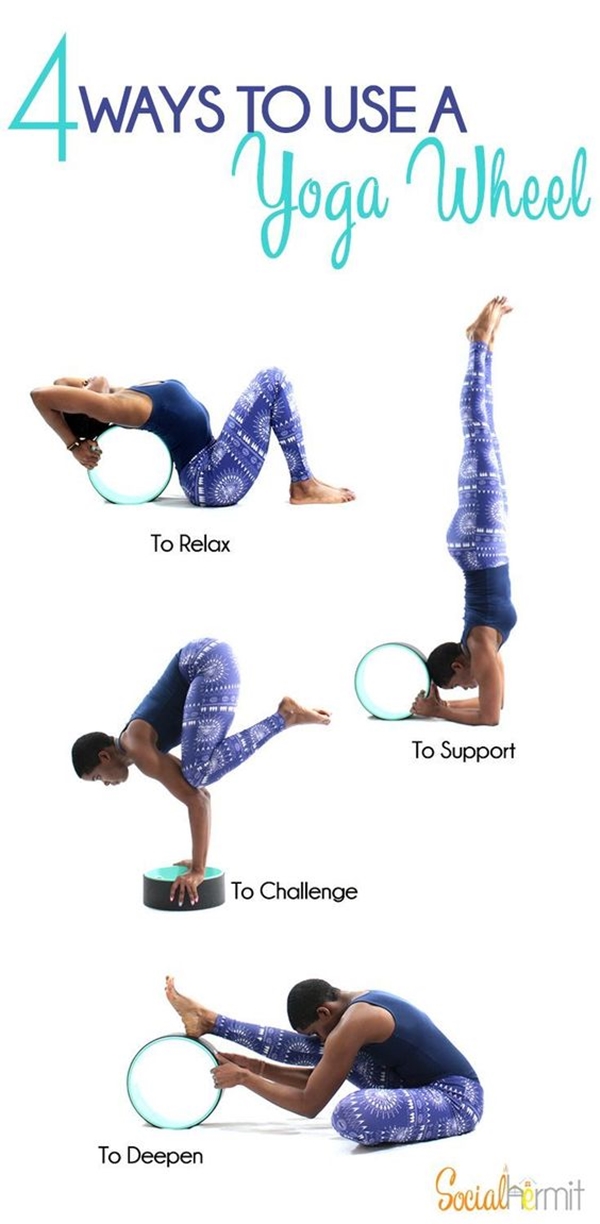 Advantages
This little wooden roll called as yoga wheel works wonder if you can believe. It opens your body in different ways and provides a great amount of flexibility to your body. The wheel is an amazing source for warming up. Not to mention the fun you will have while working with it. Once you bring in this prop soon enough you will get addicted to it and will bring your body into shape. Make your mind sharper with these few tricks as well.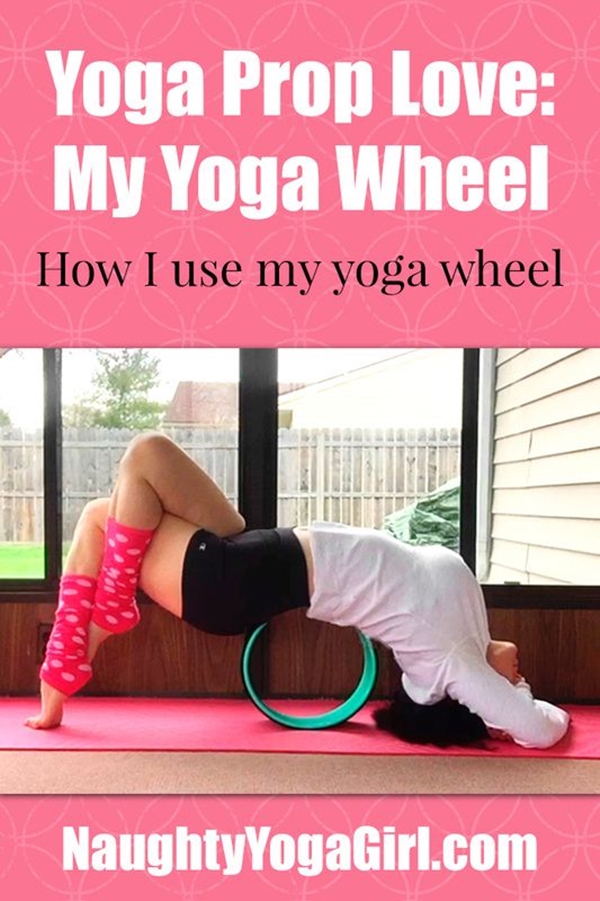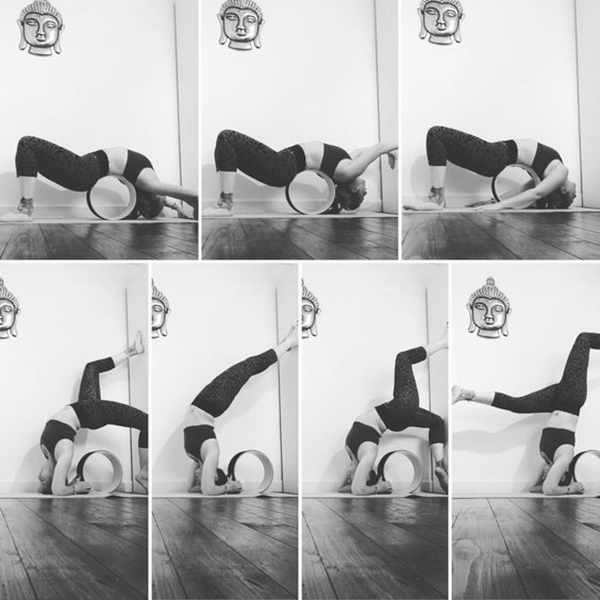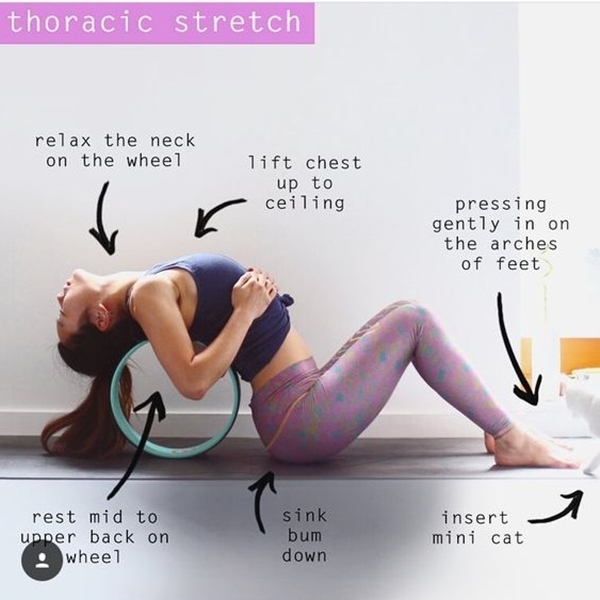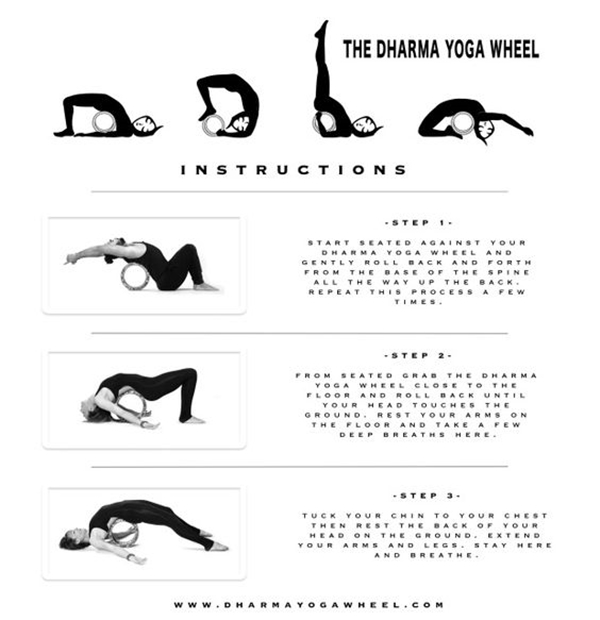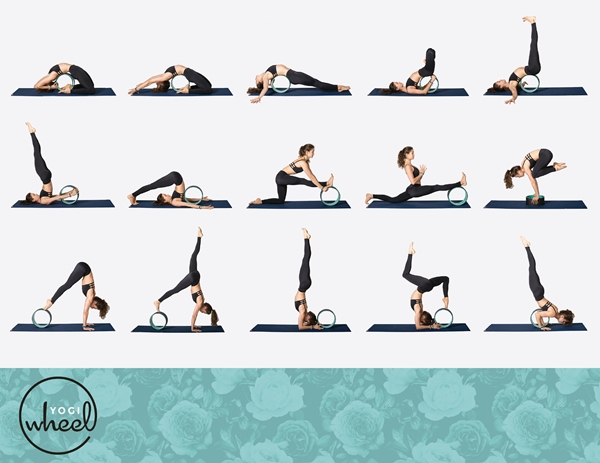 Extremely Helpful for Backbends
This wooden cylinder is a big help when it comes to backbends. Not that it's necessary for you to go for advanced backbends, but this yoga wheel makes it easier to do. Just so you know! Wink! You can release your muscles after a very tiring day simply by rolling with the wheel. But if you have been trying to get access to those difficult and challenging backbend poses then you must bring this yoga wheel into your home.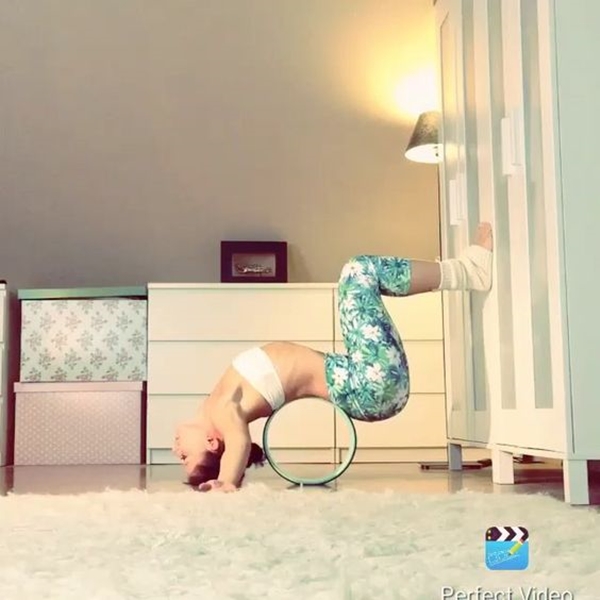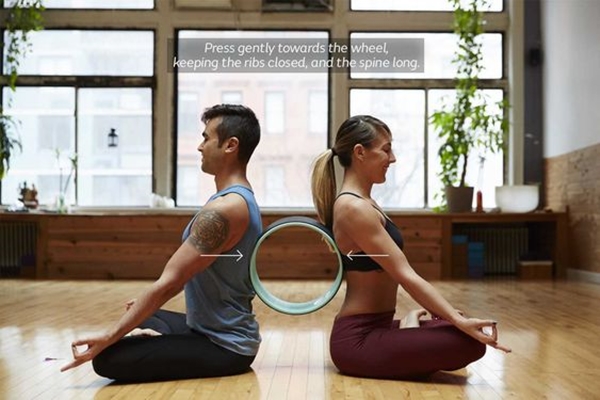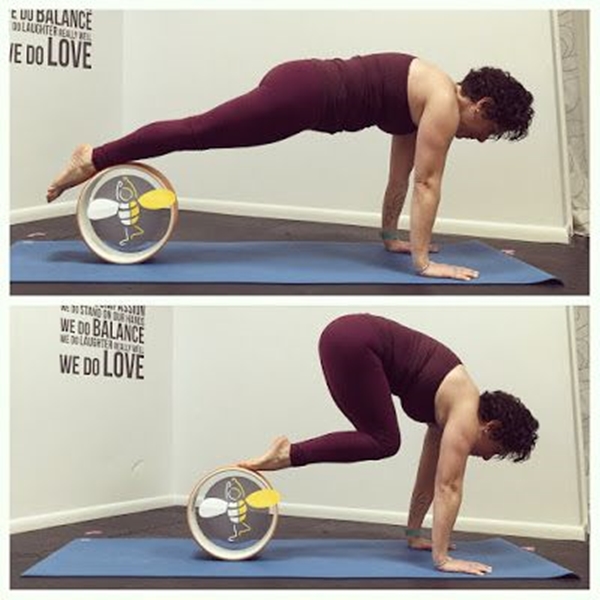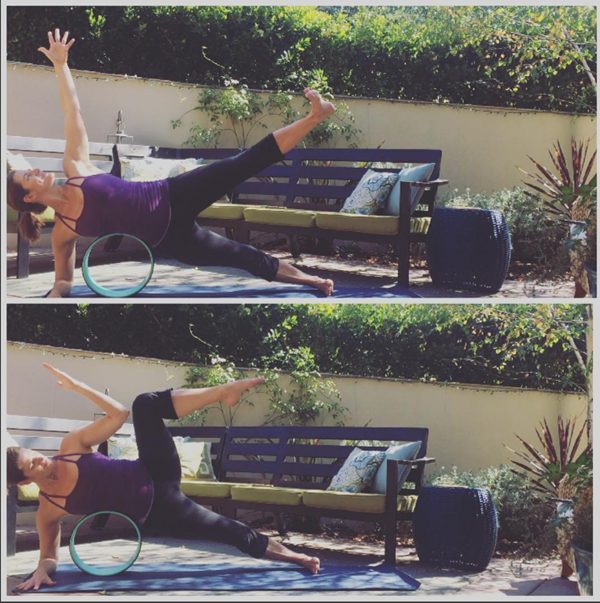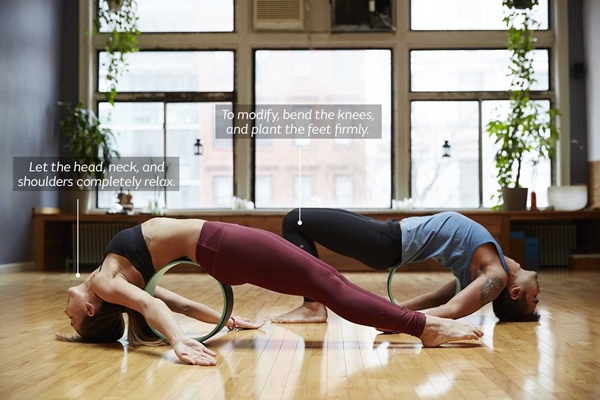 Not Just Backbends
While the yoga wheel has been proved extremely helpful in challenging backbends, the wooden cylinder is equally accommodating in other yoga poses as well. The forearm blanches can be easily accessible with this yoga wheel. The wheel helps the practitioners to get proper and deep postures. From the monkey pose variations to the pigeon pose, from plow pose to bow pose, this yoga wheel assists you in almost every challenging yoga pose. It makes tremendously easy for you to transform your body in such poses. You can get you yoga wheel and your yoga partner and try the feathered peacock pose as well. A healthy environment is also important when it comes to having a healthy body.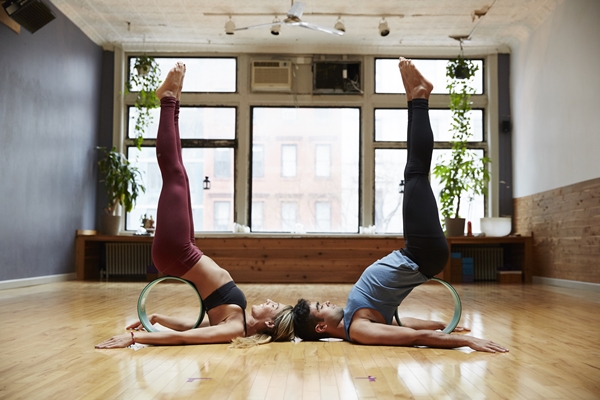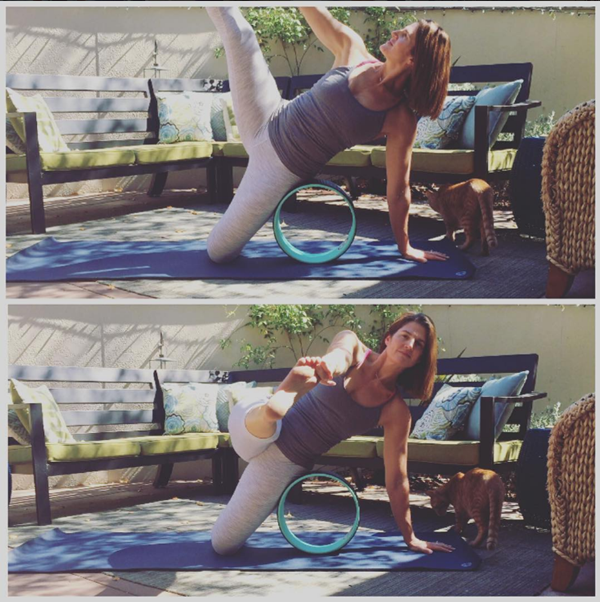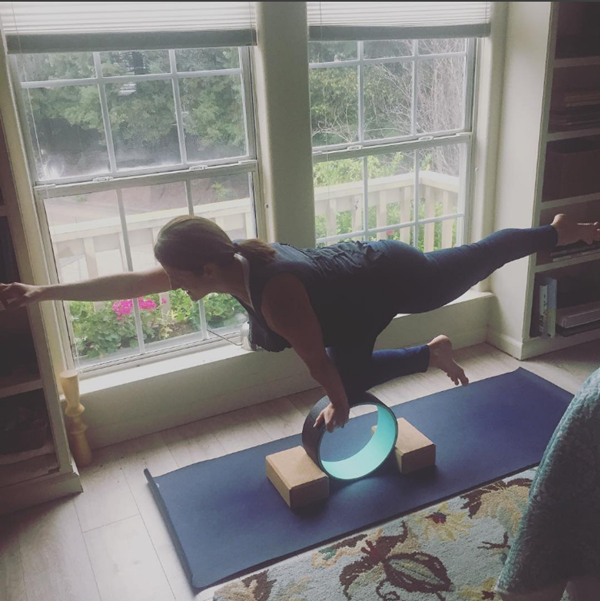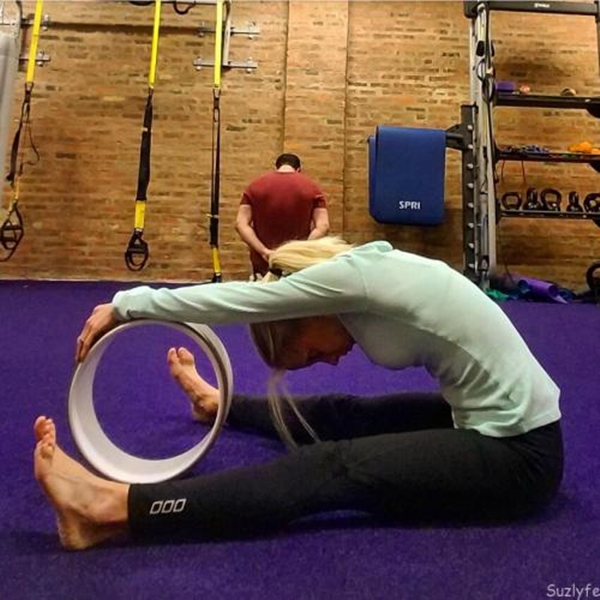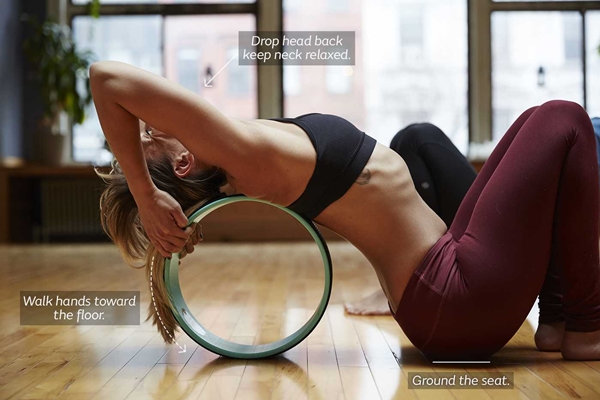 Watch and Learn
It might seem easy to work with this wheel but it doesn't hurt to learn the proper knowledge about the wheel before you start indulging yourself with it. Fine, there's just rolling around with the wheel. How difficult can it be? You lie on it and stretch on it and that's all. Where you might think you don't need any instructions to use the wheel, watching a few tutorials will be immensely helpful though.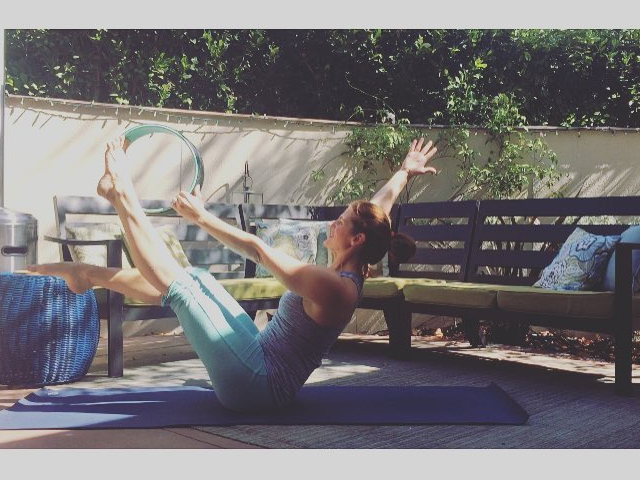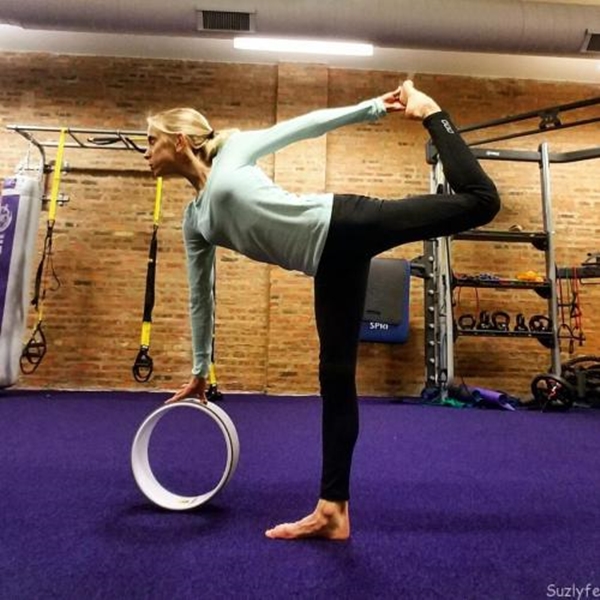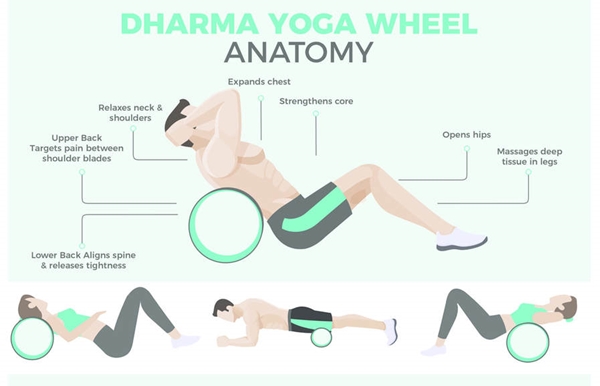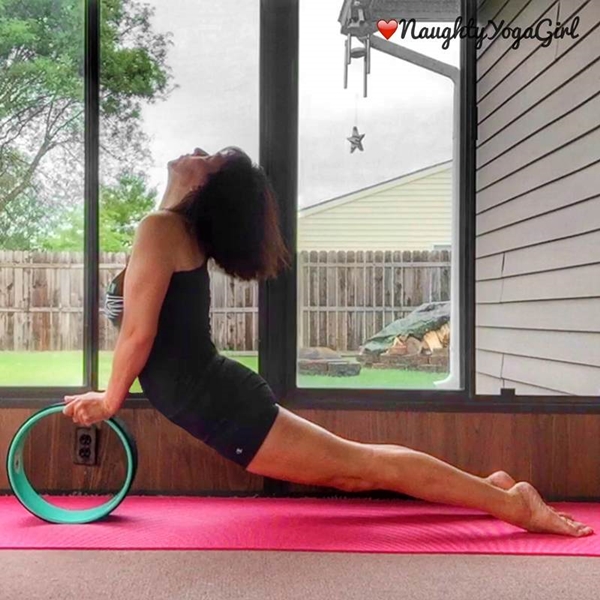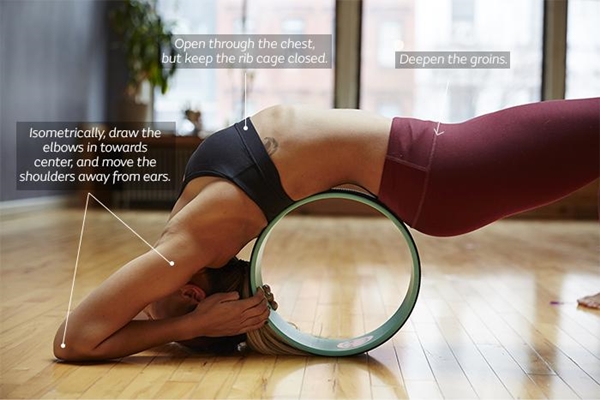 Be Patient
Once you have the yoga wheel, you can easily go deeper in all the challenging poses and can get access to some extremely difficult yoga poses. Wrong! It wouldn't happen in overnight. Practice makes the man perfect. It would be harder to achieve those poses. Very difficult to do, if you ask. But it wouldn't be impossible. So you need to be patient with the yoga wheel. Proper tutorials and proper instructions and lots of practice will eventually get you there. And once you have got the gist of it, you will find it very easy and remarkably comfortable as well.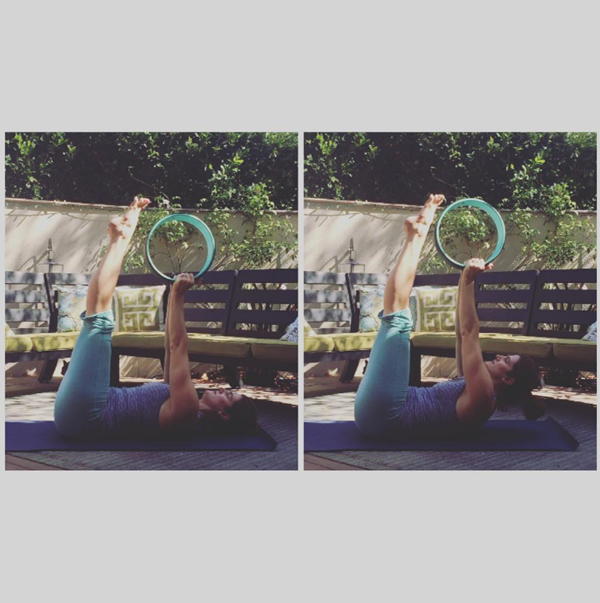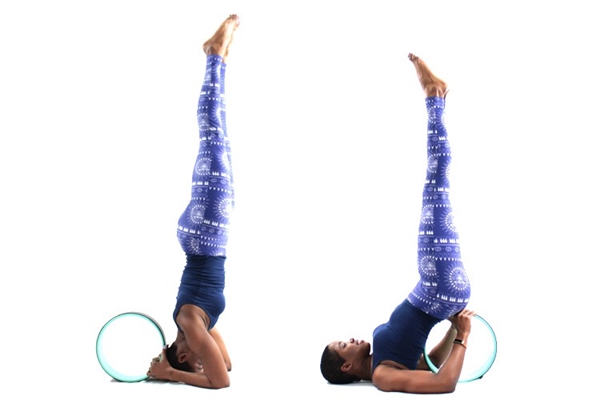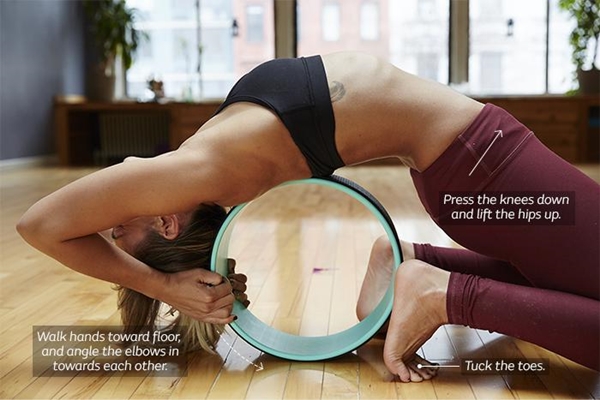 It's Worth It!
The yoga wheel intends to relax your body in the easiest possible way. While it's not easy to open all your body, it's not impossible either. The yoga wheel helps to open your shoulder, even opens the side body which many people find it difficult to achieve, and it opens your back as well. The wheel has been proved as immensely helpful to open your hamstrings and lower balance as well. Hence, you get an amazing flexible body. So to sum it all, I would say it's quite worth it to give it a try.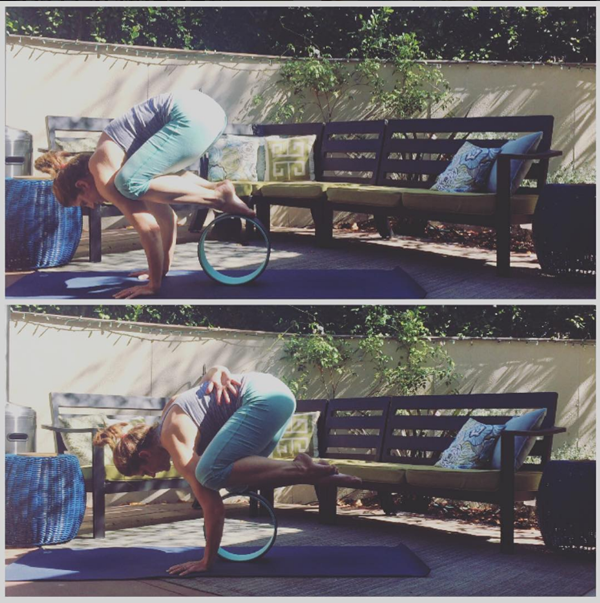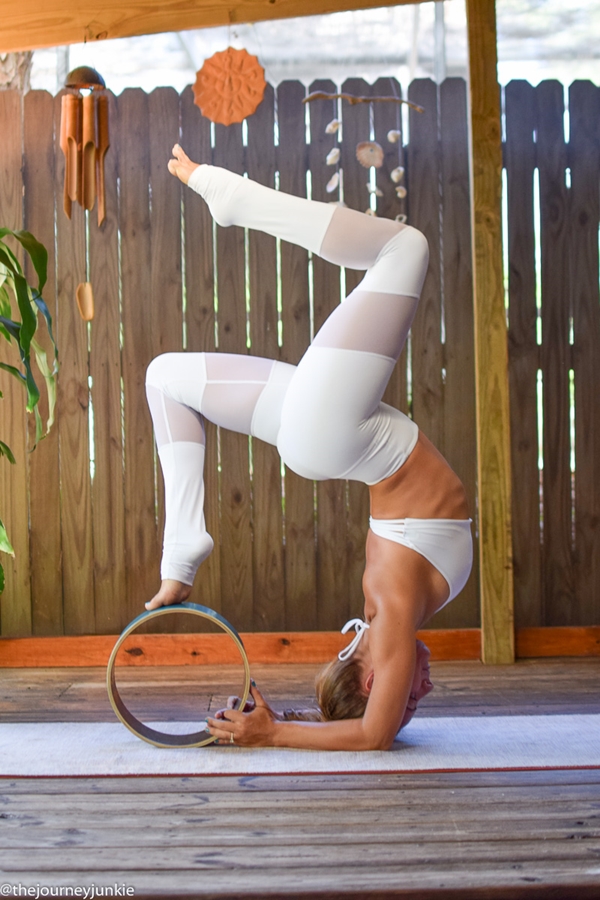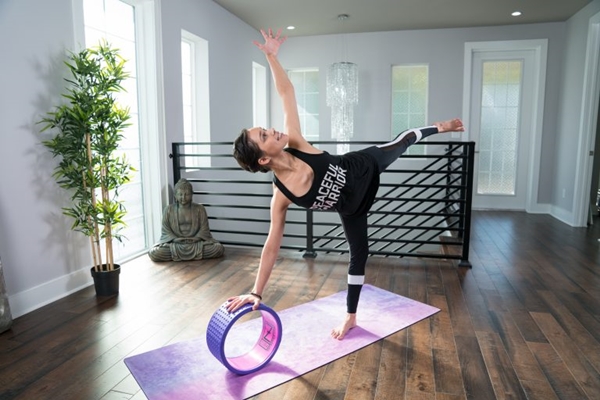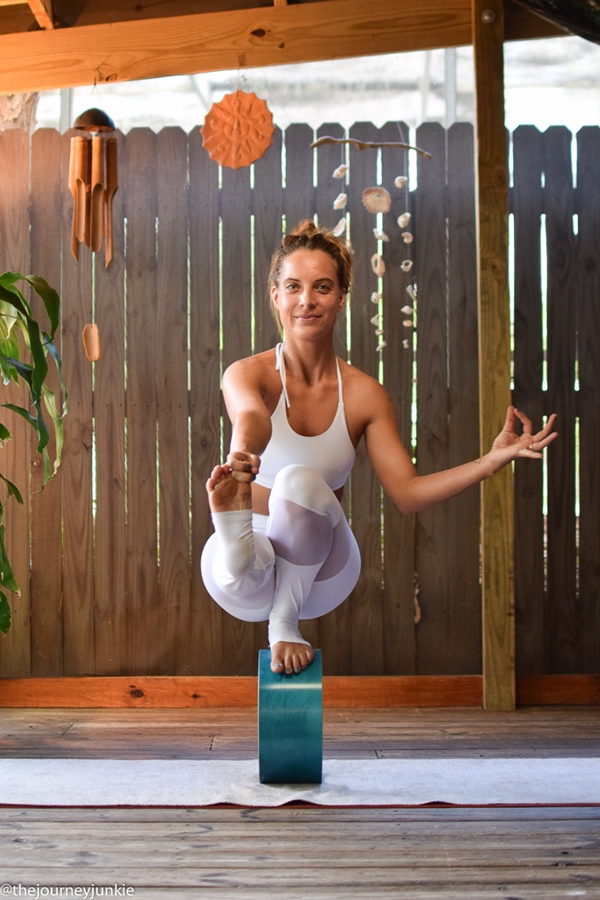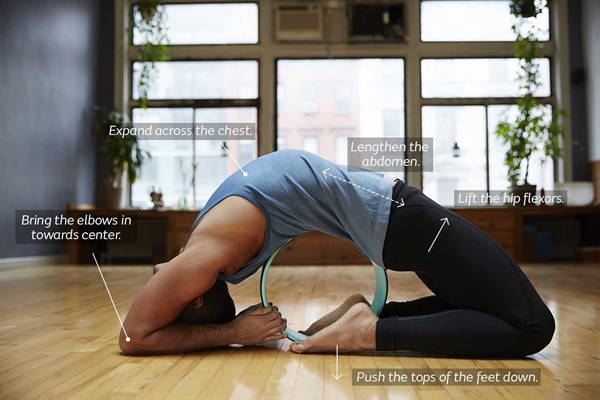 So now you know what a yoga wheel is and what its advantages are. Get one yoga wheel for you and have fun rolling around with it. Just make sure you perform these exercises with the yoga wheel on a soft ground. We wouldn't want you to hurt yourself. So have fun. P.S. Are you a fan of martial arts? If yes, then this is for you.