Do you, too, have had that one annoying moment while sharpening a pencil when its shaved skin and its colorful flakes messed up the paper every time you tried to clean it up? You tried so hard to just keep the flakes away from the paper as to avoid making it stain free. But hats off to those artistic and ingenious heads who had their imaginative power to discover these borderline genius Pencil Shaving Art Examples. Pencil shaving inspiration could sometimes be the best embellishment for the drawing (such as the detailing of leaves completes a tree) or entirely a piece of pencil art.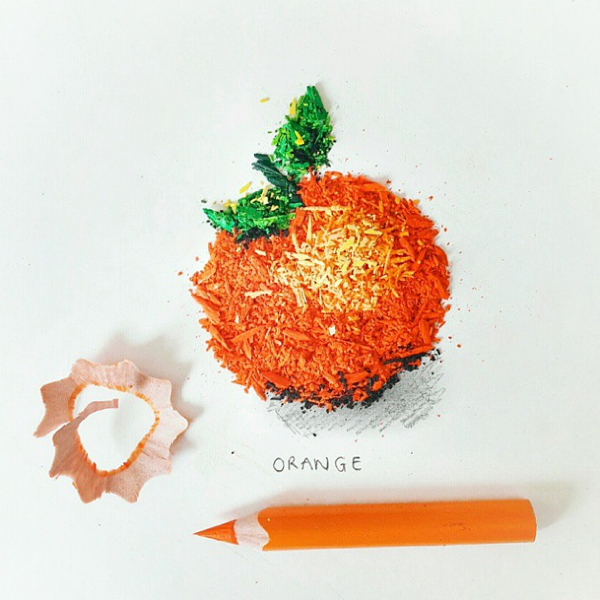 Pencil Shaving Art Examples
All you need to do is to have a crystal clear picture of what you wish to draw or make. Next thing is to think if it the skin of shaved pencil you will need or just the flecks of graphite otherwise wasted. Below are some Pencil Shaving Art Examples that will help you understand what kind of pencil shave waste art you will need to do to get the desired result. Some drawing and some shaved skin art while completely pencil shaved skin art are different types to try.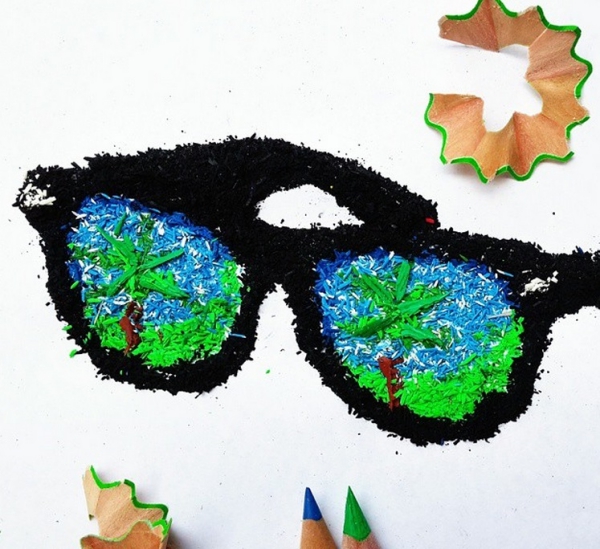 Start by sketching an image roughly yet perfectly as to get the needed shape thereby sharpening your pencil to collect the skin or the flakes (whatsoever required). It is preferred to initialize by filling in the borders and edges of the sketch before going the inside details. You must know the colors you are going to use since it matters to depict life in your Pencil Shaving Art Examples. Slowly and steadily you must apply layers after layers to give a more finished look to it. Add one more piece to list of best masterpieces!
Yum Burger
The brown, green and red shades of color pencils would be needed to sharpen carefully. Just the flakes and colored graphite dust will do the best burger detailing of green veggies inside along with the cutlets and other junkie a burger contains.
Portrait Pencil Skin Art
You will have to be really good at pencil sketching to get over with this mind-blowing Pencil Shaving Art Examples. This could be a really fun idea to gift someone his or her portrait made by you. Making portraits are easy to shape up when used the dust instead of skin. Though, the skin will give an all-unique look too. Cutting down the skin in smaller parts is major thing you would need to learn otherwise the expression would get lost somewhere.
Girl with Cropped Bob Curly Hair
Curly hair has a natural texture that is best depicted when used the pencil's shaved skin to work this Pencil Shaving Art Examples. It is easier than the intricacy it flaunts and makes brain think of it as a tough one.
Art is Jewelry
(To be precise – self-made jewelry!) Stick the pencil's skin on any of your earrings or necklaces creating a pattern will definitely make your friends turn around and compliment you for them. Nothing but flaunting your artwork is easy when art is jewelry.
Ballet Girl
Draw a ballet girl jumping on her toes and stick the waste from pencil to represent the tutu while the dust must illustrate the crocheted detailing in the upper portion of dress.
Harry Potter Portrait
Making portraits could be a tough job if you are not much into the knowledge of drawing and indulging and changing expressions, especially in portraits. And I don't think you would need any reason to make a Harry Potter's portrait.
Being Social
Social medias like Facebook, twitter, Instagram and what not is making people learn to be communal. And they have such nice colorful icons that you must try out Pencil Shaving Art Examples to create one of your own!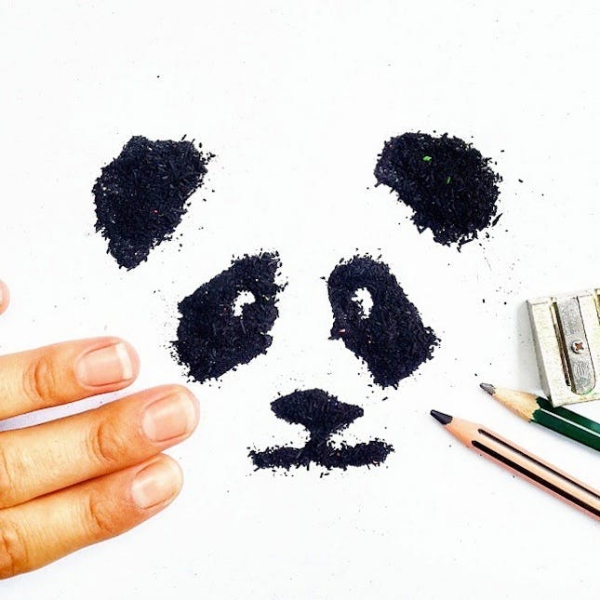 Art is not spell bounded but your urges and craving must be strong enough to discover some new inspirations for the world to follow. Art makes life happy and stress less. Pencil Shaving Art Examples is making newly budding artists no less than a souvenir to the world where creativity and oeuvre resides.
Save
Save
Save
Save