Pompoms are cute little things that is making people feel obsessed about it. May it be a repurposing thought about upgrading old heels or making some authentic boho inspired modern jewelry or the tiny endearing creatures that you could make just by having a practiced hand on scissors, tassels and bobbles make the crafting easy yet beautiful. Maybe you would want to know more about making jewelry then! Cute and Creative Pom Pom Craft Ideas could make the best accessory for home embellishment or prize-winning project for your kid.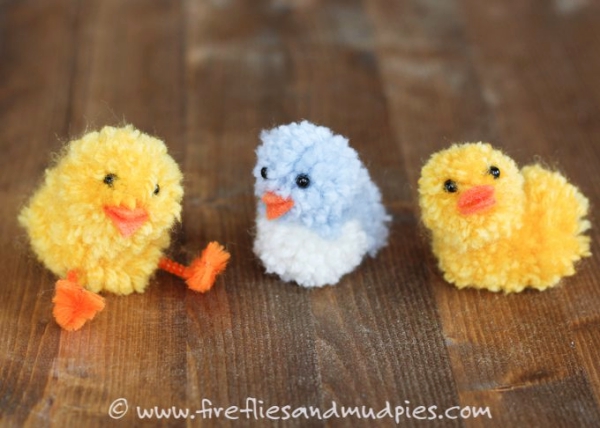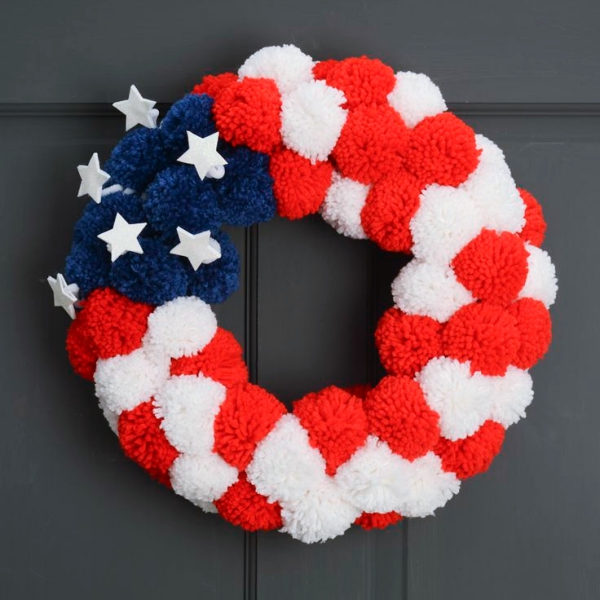 Cute and Creative Pom Pom Craft Ideas
DIY Pompom Caterpillar
You must have a few pairs of googly eyes to make this one along with pompoms. Making this Cute and Creative Pom Pom Craft Ideas is as easy as sewing the pompoms together in a single thread and placing it elaborately on a leaf. The googly eyes must be sticked on the face (the larger ball) and voila!
Image Source
DIY Pompom String Lights
You might have some string light that you often use to beautify and enhance something. Lighting inspirations are, whatsoever, the quickest way of making anything have a beautiful chrome effect and look catchier! Now, if those string lights have addition of little multicolored pompoms? OMG… I couldn't deny too!
DIY Pompom Heart Pillow
You will need a thick red fabric as a base to make this Cute and Creative Pom Pom Craft Ideas without messing the shape up. Start by cutting the piece of cloth into a perfect heart shape and start sticking the pompoms on it initializing with the boundaries thereafter filling in the rest. Further, all you have to do is sew the heart on a nice pillow. This might be something really cute and romantic to gift your man this valentine.
DIY Pompom Footwear
Every lady has a pair of footwear or two that doesn't use or doesn't want to use for some odd reason. Pull those ones out 'cause this Cute and Creative Pom Pom Craft Ideas will pay the worth of your shoes by enhancing it versatility. The straps of strappy footwear could be the canvas for your pompom-ing while the ballerinas are also unique idea to play pompom crafting with.
DIY Pompom Lettering
The multicolored pompoms and a cardboard cut down in the letters of you want to craft is all you will require. Simply start to stick the pompoms on the shapes of letters beginning with the boundaries. Make sure the pompoms you use here are not much bigger than half the width of letter.
DIY Pompom Reindeer
Lets pledge that this Christmas, it will be all about the Cute and Creative Pom Pom Craft Ideas. Right from dressing cherries on the Christmas trees to the beautiful reindeer sleighing across the sky with Santa Claus is a cool idea to try this year.
DIY Pompom Ice Cream
Make an ice cream cone with brown card paper this Cute and Creative Pom Pom Craft Ideas is as easy as just sticking a big fluffy pompom ball on it. Preparing for the school festival where you are going to have an ice cream stall, this would really give an attractive look.
DIY Pompom Photo Frame
Stop pinching your pocket's weight every now and then in buying small things with bigger costs – things you can make much better on your own. It's just a matter of creativity and time then! Cut a cardboard in rectangle shape and stick pompom all over it with the picture sticked in the middle.
DIY Pompom Rugs
Hot coffee mug needs a miniature pompom rug. Not only will this Cute and Creative Pom Pom Craft Ideas serve the protection from heat but also a vibrant look to your dining table. Just table a cloth cut in round shape whatever size you want the rug to be and stick the pompoms all over it.
DIY Pompom Flowers
Flowers are most overrated thing in the world. Though, making flowers using pompom will make them last forever. Take wire and wrap it up with green thread to stick the pompom at the end. The vibrant colors of these DIY pompom flowers at yet another easiest thing to make yet beautifies your space.
DIY Pompom Bookmark
Stop using the paper clips for all the boring and traditional reason. A creative brain when finds a pompom turn the piece into a cute bookmark. All you need to do is stick the large pompom ball on the end of paperclip. Clip it up at the page where you stopped reading.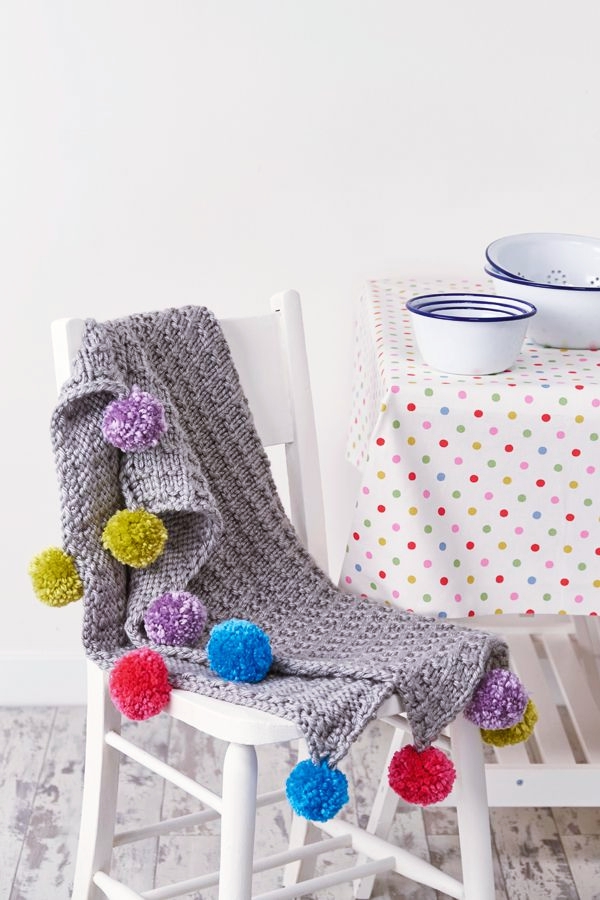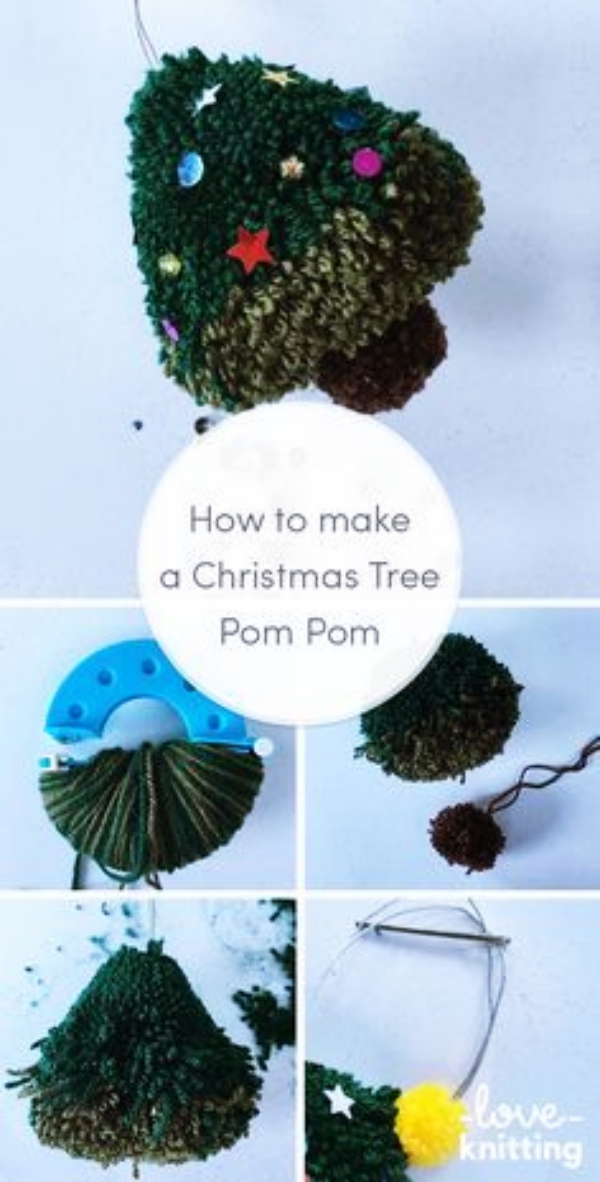 Despite of infinite Cute and Creative Pom Pom Craft Ideas, we shortlisted the most loved 25 inspirations for you to try this summer. By now, you must have been feeling the cravings to grab the fluffy pompoms and start working on the addiction to create something delightful right now.
Save
Save