Curtains are the most used window coverings. They are available in various sizes, color, design, texture, and fabric and this makes them popular window coverings. No matter your home decor, a good pair of curtains can add spice to your house making it look fabulous. Curtains also add flair and warmth to a room. Additionally, they are easy to clean.
Curtains can change the attitude and mood of a room. Depending on the colors and designs of your room that you choose, they can transform it on various levels; they can make your room look bigger, smaller, brighter, darker, or make it feel comfortable.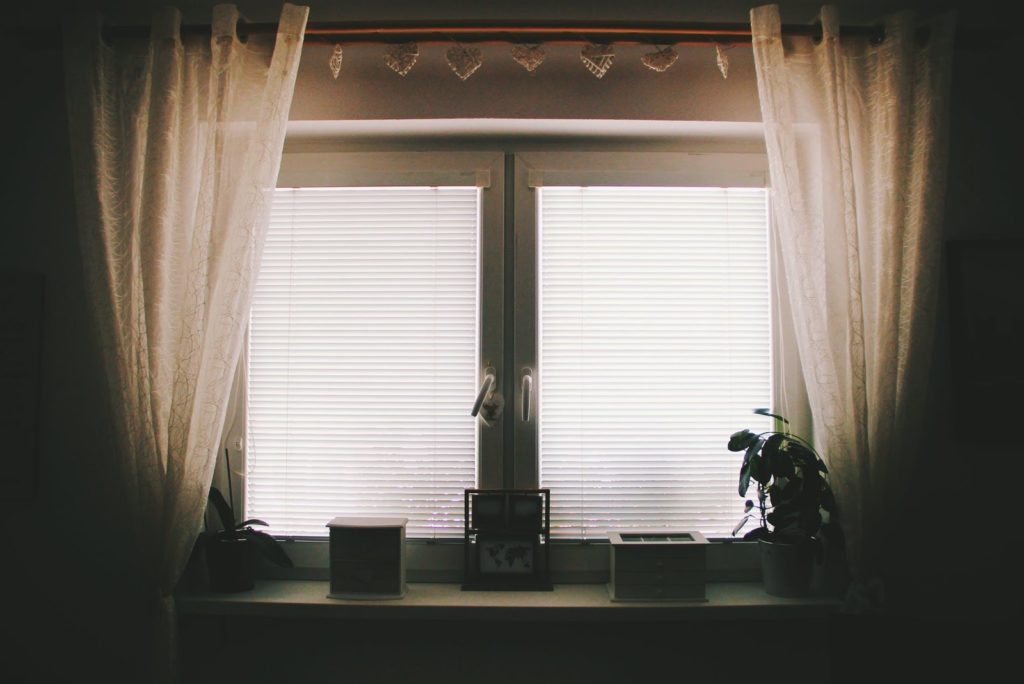 Here are Five Ways Window Curtains Make Your Room More Alive
Make Your Room Look Taller by Using Hanging Curtains
Hanging curtains can make your room look taller. Most people place their curtains at eye level, but high-hanging drapes can actually push the eye upwards. Floor length drapes are ideal for common areas like the sitting room, bedroom, and family room. Hang your drapes above the window frame.
Depending on your home interior decor, you can choose the colors and designs of your curtains to match your home decor colors.
Curtains Keep Out Cold or Let in Breeze
Heavy drapery with insulated lining is ideal to keep a room warm during cold weather season. Cold seasons make people feel dull due to the colds and this can also make the mood of the house feel dull. Curtains are a great way of lifting the mood of the house by keeping the cold out of the house. Wooden Venetian blinds, for example, are available in a wide range of gorgeous rich wood tones and painted wood finishes which aid in keeping a room warm by keeping the cold out of your house, and they can perfectly blend with your home decor.
To protect your room from hot sunlight, you can use thick drapes instead. Additionally, gauzy, light drapes allow warm summer breeze into your room which creates a happy mood to your room.
Curtains Make a Room Look More Spacious
The secret to making your room look wider is by extending your curtains past the window frame on the wall. You can also extend the drapes wall to wall which makes the windows look bigger and this also makes the room look bigger. As much as we love spacious rooms, not all houses have this luxury and this can be a great idea of making your room look bigger even though it is small.
Spacious rooms are welcoming in nature, and curtains make the room feel comfortable to live in. Bright colored drapes also make the room look brighter and allow more light into the room.
Curtains Add Color to Home Interior Decor
One excellent way of adding color to a neutral room is by using curtains. Color makes a dull room pop up. By using aluminum Venetian blinds you can control the amount of natural light that enters your room. They also offer complete privacy when all slats are closed. They are available in various sizes, and color which them a perfect fit for any room size.
Your blinds colors should match your house interior in order to make the room look amazing. To clean them you require a damp piece of cloth or alternatively, you can dust them off using an attachment brush vacuum cleaner.
Curtains Can Improve The Sound In a Room
Sound bounces off the glass, brick, drywall, and cement, and this affects the amount of sound in a room. You can reduce the echo of sound by using drapes. If you are listening to your favorite music, you may want to enjoy the comfort of a quiet room with less noise interference from outside and curtains play a great role in limiting the amount of noise from outside your room. You can thus enjoy your music with less distraction from outside.
Sometimes you may want to enjoy your house front porch, but you may not like the idea of your neighbors staring at you and your guests. Curtains come in handy and can transform your front porch into the ultimate entertainment space. You can enjoy your favorite foods, drinks, and music without having to worry that your neighbors may be watching you. Furthermore, curtains control the sound of your music so that you don't end up distracting your neighbors.
If you are struggling on creating more life in your room, the about ideas offer you more options on making your room more alive.