We all have come across crew haircuts; well the famous ivy league haircut is one hairstyle you will recognise immediately when you see it. Perhaps, you have very little knowledge about ivy league. This is an educational institutes group which include Harvard. The phrase ivy league was coined from the colour which is used in their buildings. Well, let's go back and discuss the haircut now.  The haircut has short bottom half, while the top part is kept longer compared to the lower part.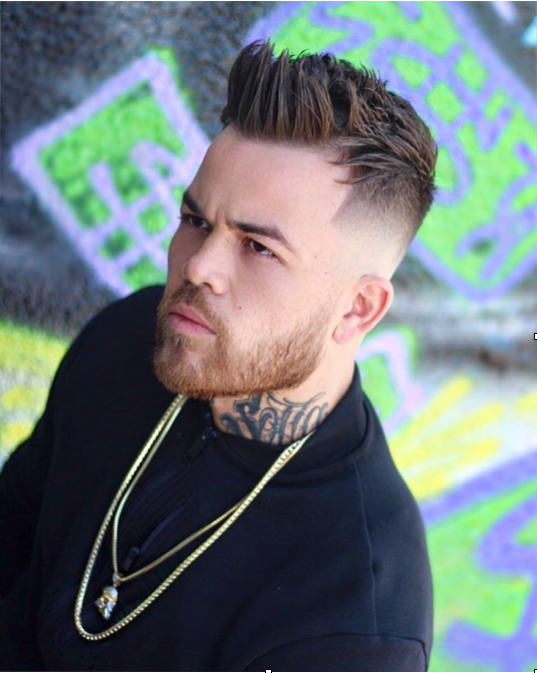 Nowadays, there are many ways to wear this haircut depending on your hair type and face shape. this haircut gives you a fresh, bold and beautiful look. It is a great look if you want to appear smart and stylish. It is without a doubt a great style you can rock to improve your personality. Let's get a peek of some modern modifications of ivy league haircut.
Classic Ivy.
This is a straightforward example of a bald fade haircut. Once you see this haircut, you will notice how simple and appealing it is. The bald fade is styled at the bottom and then accompanied with trimmed beard overall it is a finished haircut.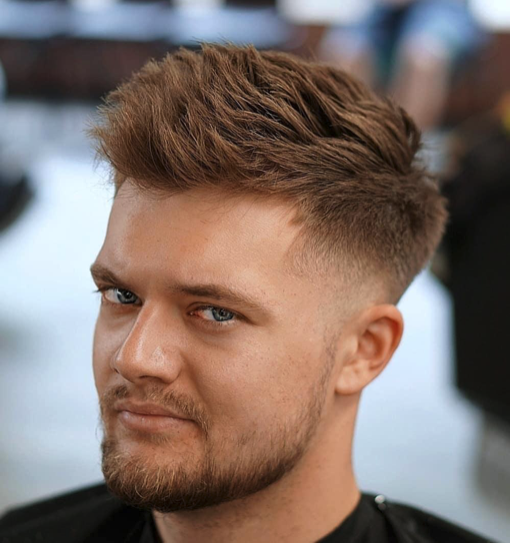 Ivy League and Pointed Top.
This haircut was famous in the ages of pop rock music. The pointed top was prominent at this time. along with various variations of this haircut, the shorter one is more common and most preferred by men. The look is more of a celebrity than a common man. Besides, the hairstyle allows you to rock different attires and still appear glamorous.
Side Comb Over Top.
Comb over haircut is a popular haircut. This haircut exudes great discipline and smartness. The haircut appears rocky and can be worn with any clothing, casual or formal. You can also rock it with any beard style and still look handsome.
Clean-Teamed Beard with Faded Ivy.
Some people assume that a finely cut beard does not look great with haircuts. Well, we cannot dispute this as it may go pretty well for some people while terribly wrong with others. The haircut looks great with any beard shape and that is why most men adore it.
Long Ivy League.
This haircut is normally classified as short haircuts for men. However, the look can be customized to suit any personality. For instance, you can opt to utilize more extended versions at the top. Besides that, you can also incorporate a neat shaven cut to complement the manes.
Ivy Haircut Combover.
We all use combs to style our locks and it is one of the most adored instruments for hair styling. We understand that perfect combing will give you a touch of gentlemen. On the same sense, comb overlooks are effortlessly to manage, and most the men like it. besides, you can incorporate a clean line to complement your style.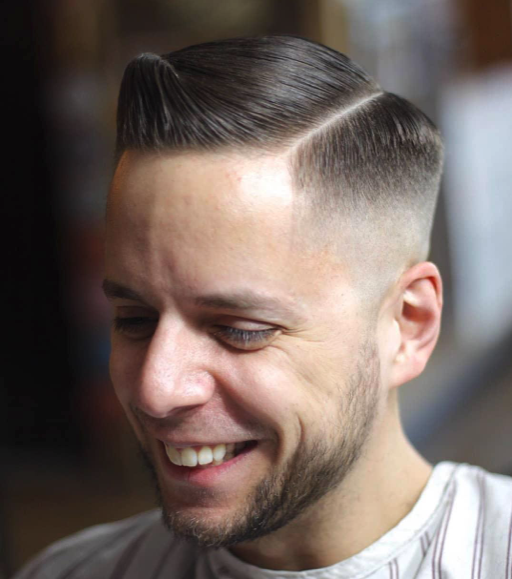 Ivy League Cut Fade.
If you want to rock haircut, then you should carry this photo with you to your barber. This is a fade with an ivy cut. This hairstyle is an innovative haircut which complements almost any skin colour.
Uniform Mid- Haircut.
There are usually two ways you can trim the manes at the lower part of the head when it comes to ivy league haircut. The first one is creating a short fade while the second one is medium fade. For the uniform medium fade hairstyle, the hair is kept uniform across the head and this helps to distribute energy and bring balance to the hairstyle. You can choose to wear this style with any form of beards and hair shade.
Gentleman's Haircut.
When someone asks you to give a vivid definition of a gentleman, you will hesitate to give that answer. However, if you asked to give a visual explanation of the same, you will definitely find it easy if you know about this haircut. This hairstyle is unapologetically appealing and if you rock it with a suit, you will be a show stopper.
Wavy Long Hair.
"Not too short, not too long" is the best definition for this haircut. Therefore, it reveals the features of both of these lengths and you will love it if you try it out.