BArt is a great way to flow your inner emotions while displaying your work in a wide array of versatility. There are many artworks associated with famed brand names, exchanging creativity and thoughts in their way of interpretations. These days it is one of the successful marketing techniques, many brands are associated with numerous artists to incorporate two different trends altogether. Brands like Nike and Adidas alliance with football has already attained a great success, same way BMW is supporting many artists since 1975 and had given a great collection of artistic cars.
The BMW Car Art Project is one of the most successful and long going associations between brands and artists, it's been 44 years now BMW has a collection of 19 cars, each car has been designed by different artists from all around the world. The BMW Art Car Project was introduced by the French race car driver, author, and auctioneer Hervé Poulain, who sought to invite artists to fill colors on a canvas for an automobile. Let's explore 3 Cars from their collection.
1975 BMW 3.0 CSL – Alexander Calder
This was the initial step taken by BMW in 1975 to explore and collaborate car and art altogether.  BMW custom made one of its race cars in a piece of art with the help of famed US artist Alexander Calder. The Calder 3.0 CSL is now among the priceless collection into modern art. Calder used the key colors and dispersed them in broad strips transversely all over the specific elements of the car's structure adding an impression of movement within the picture. This work of art was a sensation back then, this was Calder's last work of arts because he died the same year the masterpiece was shown to the world.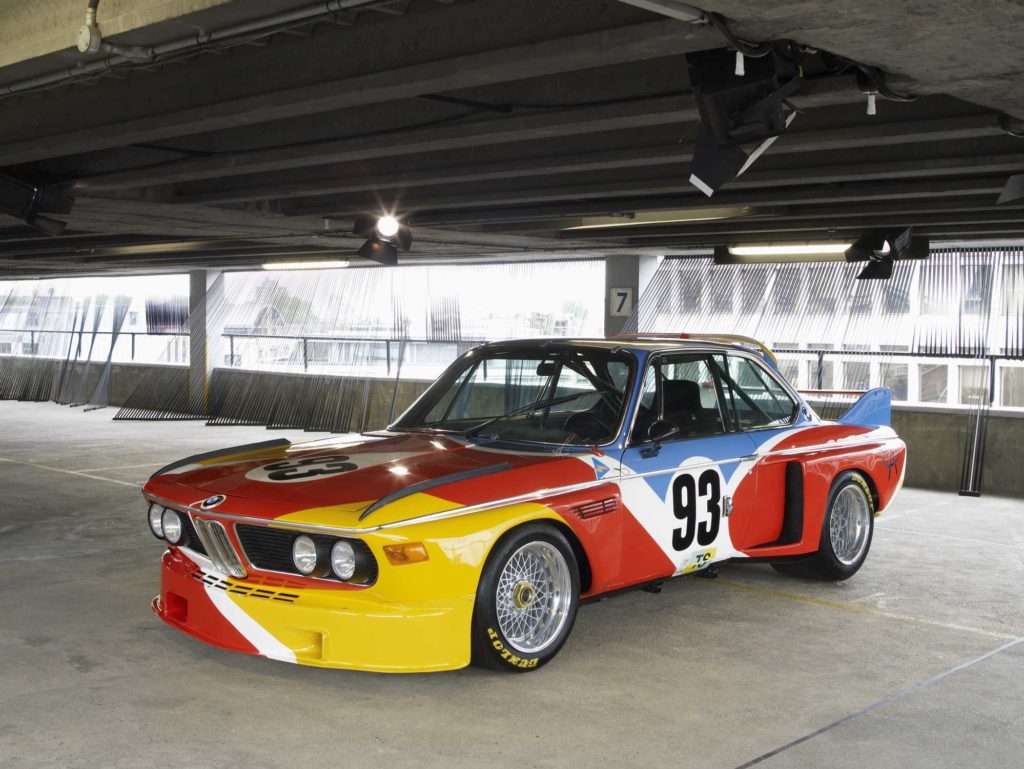 1991 BMW Z1 – A.R. Penck
The self-taught German artist A.R. Penck stated "Art on art, art on technology; that grabbed my attention – particularly the idea of art on a 3D element." His Art Car is another great collection in BMW's art car collections, this car was solely made for an exhibit and was never run on the road or in any race. Penck made an exceptional job by transforming 1991 BMW Z1 into a unique piece of art. This bright red art car was inspired from the work of artists such as Picasso and Rembrandt, the inspiration expanded to various symbols and images, early cave painting and captivation of mathematics and physics can be seen as well.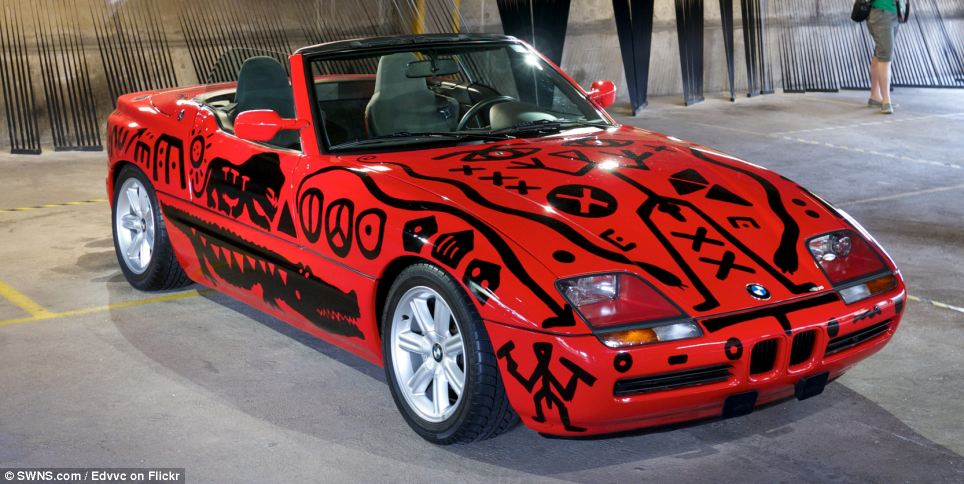 2017 M6 GT3 – Cao Fei
This 2017 BMW Art Car was a revolution by going digital. Cao Fie, the youngest and the first Chinese artist to create a BMW Art Car, he took the car art to the next level of creativity by taking the series in to 21st century by going digital. BMW Art Car M6 GT3 was premiered on May 31st, 2017 at the Minsheng Art Museum in Beijing. By using improved and virtual reality, Cao Fie expressed his imagination on the future of mobility, for example, autonomous driving, airborne cars, and digitalization.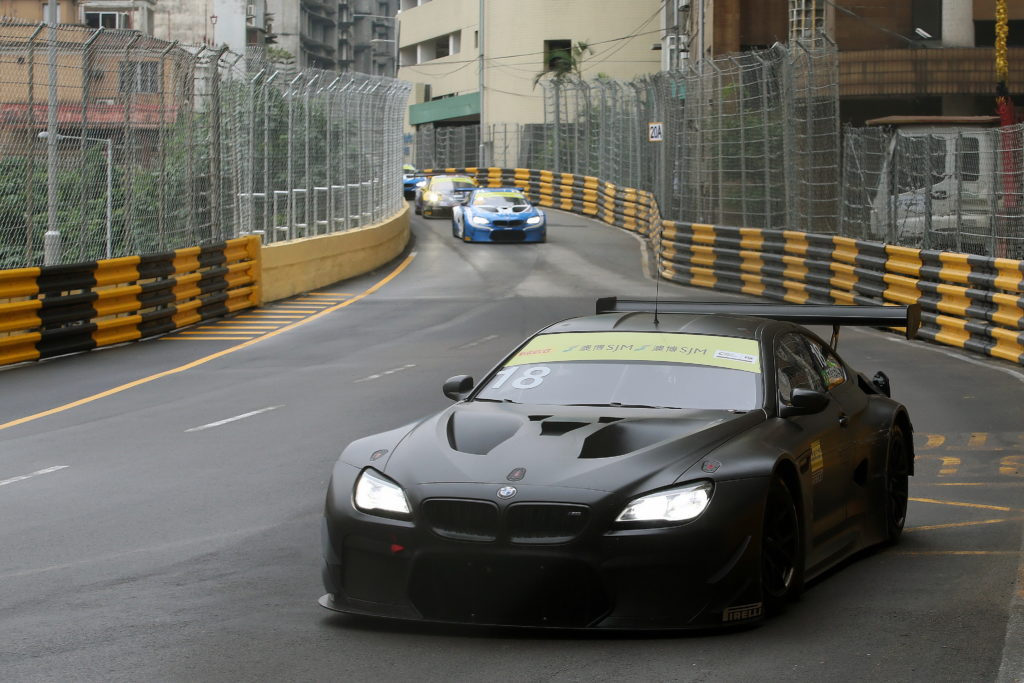 Cao – Fei stated "To me, light represents thoughts. As the speed of thoughts cannot be measured, the #18 Art Car questions the existence of the boundaries of the human mind. We are entering a new age, where the mind directly controls objects and where thoughts can be transferred, such as unmanned operations and artificial intelligence. Which attitudes and temperaments hold the key to opening the gateway to the new age?"
Art has many ways to express and celebrate, to own these luxuries is not possible for every car lover but that doesn't mean it is impossible. It's all about creativity if you want your own art car, try by painting your car with your drawing skills, let your creativity expand to your car's canvas. Some people fix their car accident dent with the help of colors and turn the damage into a beautiful work of art. So, in a nutshell, it's all about imagination, things aren't always what they appear to be. Paint and a little creativity can mask various accidents and disasters, even though make sure to drive safely as nobody knows when it can turn in to an accident leading to personal injury, dent can be fixed, but if you get stuck somewhere claiming your insurance, do check with recognized law firm like Schultz & Myers in St. Louis.
As we said above, art is a way to communicate your inner thoughts and beliefs on a canvas. While most people only confine creativity to specific industries, but art has no boundaries. From video games to software architecture, art covers everything. And when we talk about automobiles, some people might feel they are out of the context of art. Contrary, automakers start from the initial sketch containing lines, curves, texture and go to the point to deliver the most aerodynamic real-life product. So, celebrate art as you want, it's all about imaginations and expressions.