You've probably been hearing a lot about "smart homes" lately and all the benefits of these high-tech devices. If you're intrigued by the idea of a smart door lock, curious about how it works and whether or not it will be beneficial to you, there's a lot you need to know.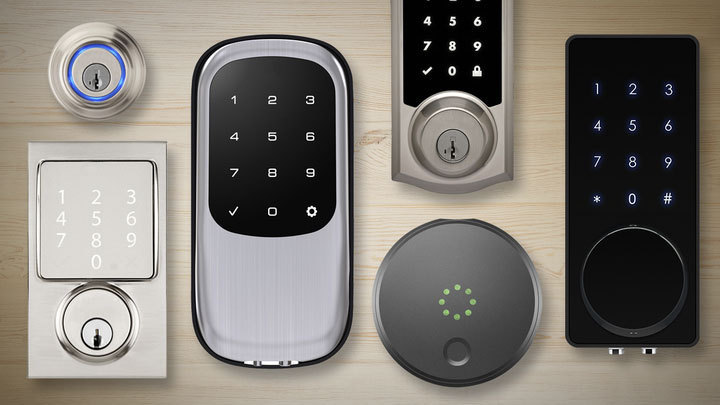 Smart locks are a great way to update your home and its security. They allow you to open your door without using a physical key, perhaps entering a code on a numeric keypad. Other smart locks can open your door when you have the app open on your phone, or by using your fingerprint, although the number pad tends to be the most popular option. The smart lock is connected to your home's Wi-Fi – and ideally, integrated with a smart home security system, such as a video doorbell and smart cameras.

Convenience
Smart devices are designed to make our busy lives a bit easier, and the smart lock is no exception. It allows you to lock and unlock your door with the push of a button, which means no more fumbling keys while trying to juggle grocery bags, your purse and everything else you might be carrying.

Peace of Mind
Extra security and remote access from anywhere in the world can bring peace of mind to any homeowner. The surprising statistics show that 34% of burglars enter by walking right through the front door and nearly 30% get in because a door or window was left unlocked. With a smart lock, you'll be notified if you, or perhaps one of your kids, forget to lock your door. You can also adjust the settings to have your front door locked at the same time each evening.

Control Your Front Door from Anywhere
As a smart lock is connected to Wi-Fi, it can be controlled remotely from your phone no matter where you happen to me. For example, one of the benefits of that would be if you use a cleaning service, a dog walker or the help of a handyman. They'll be able to contact you when they've arrived so you can let them in, even if you're at the office or somewhere else.

Tracking
Family members and guests can all be given their own specific code to enter and for locking up the door. The smart lock will track when each code was used and create a log for you to review when necessary. Those codes can be deleted or created at any time to help ensure safety and security. This is particularly beneficial for those who own vacation rentals, AirBnbs and the like, and can't always be present to give their guests a key upon arrival.

Once you've taken the leap by installing a smart home lock, you'll understand how important these devices can be. You might even want to learn more about other smart home capabilities, such as lighting and temperature control, fire and carbon monoxide alarms, and even cleaning appliances like a robotic vacuum and trash can.