Wasn't it the space outside where you always loved how your innumerable birds came and chirped and ate grains that your dad tossed out there and then flew away? Birds are one of the cutest creatures on Earth, isn't it? Do you happen to like the little feathered friends that visit you every day?
Well, guys I have a mind-blowing idea to give your garden an addition of some eye-catching artwork and more reason for those flying friends of yours to come and visit your place everyday. Garden lovers must know these tips to be a pro right at the beginners stage. How about exploring some Uncommon Bird Bath Examples that you can put to use and get your birds to come to giving your garden a safe haven to them? Let us get them some cool bathing experiences while they come to us so that they keep coming to us. Excited? With your skilled set of hobbies and cravings to add some spruce, you will definitely create the best live-in-eat-and-fly-out for your little chirpy buddies. Talking of adding a spruce and ambience to your garden, missing these chandelier ideas is not worth it!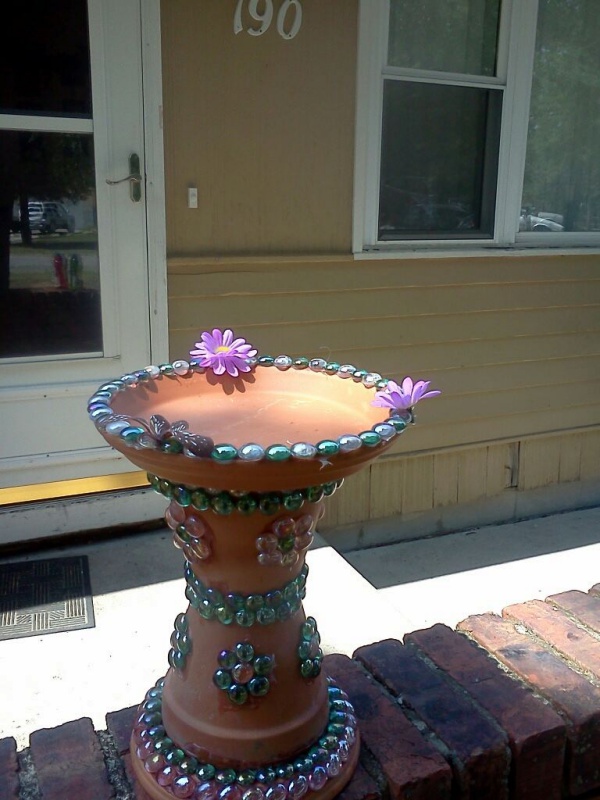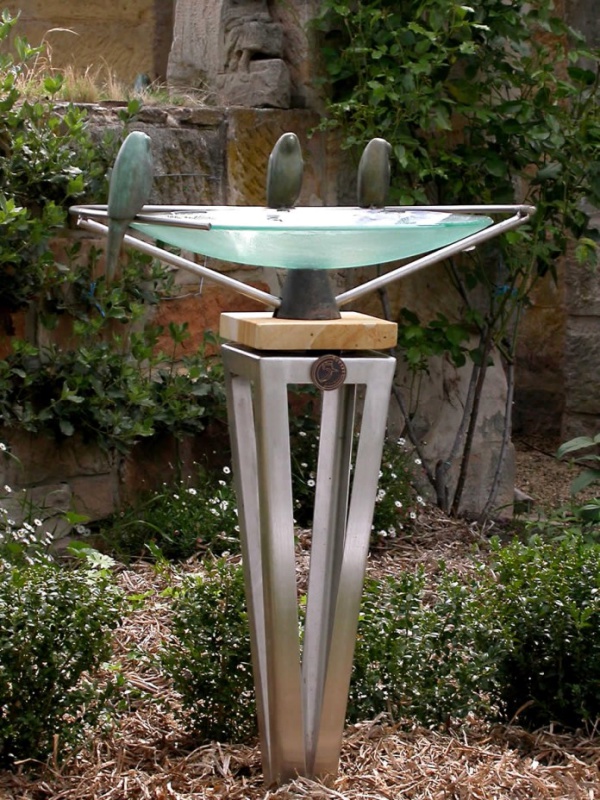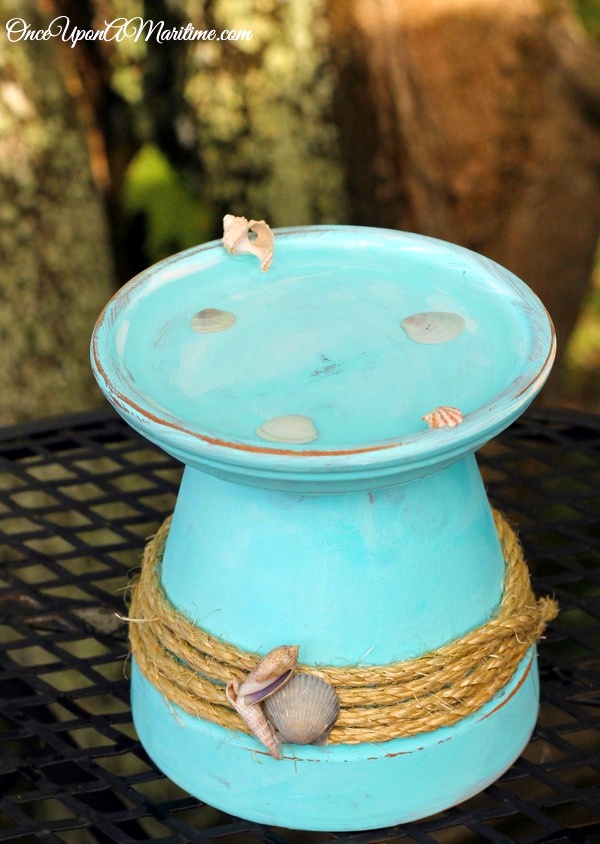 Uncommon Bird Bath Examples
From Tomatoes to Birds
If you are a dedicated gardener, you might have a tomato cage or two lying around. Guess what? They can make a great base for a birdbath. Just use plastic or terracotta to put on top, and presto! You have a ready birdbath!
Candlestick Base for the Bath
Another very simple yet effective idea for one of the uncommon bird bath examples is to simply use a nice tall candlestick, and a saucer placed on top of it. You might need to use some glue to make it stay in place but that is all.
Stack it up
A great way to recycle stuff that has been lying around is to simply use some flat stones, and a trash can lid. Stack up the stones to get the desired height and then place the trash can lid upturned, to fill with water.
Plant Pots Converted
Take some unused plant pots and place them on top of one another, with the wider side facing down. Then place a flat plate or terracotta round tray for the water holder.
Lamp Base Bath
I am sure you have a lamp base that you don't like lying around the house or you can get one from the thrift store. Use this as the base and place a large saucer or nice bowl for the little birdies. Did you ever dream that these uncommon bird bath examples could actually work?
Stumpy One
You won't find another easier to make birdbath. If you have a tree stump in your garden, all you need to do is to place a saucer of water on it or a bowl, and you have a ready bath. If you don't have a stump, get one from the local woodwork store and you are all set. Gardening done best by reusing nature's gifts for nature, isn't it?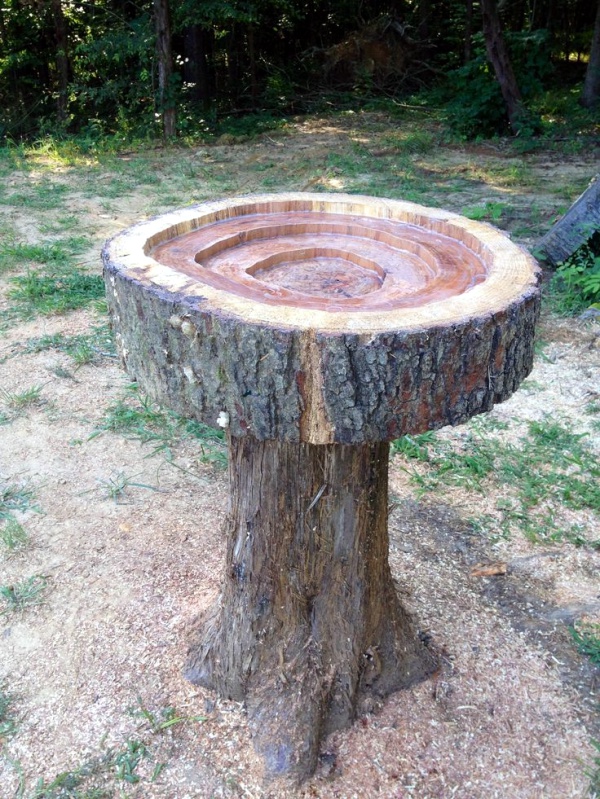 Laddered Bath
Have an old stepladder that you don't want to use anymore? Place it in your garden, put a terracotta bowl of water on the top step for the birds and put some potted plants on the other steps. It looks pretty and once the birds start coming, nothing looks nicer.
Mosaic Bath
For a really bright looking bird bath, take some old CDs, cut them up and then paste them in different patterns on the bowl for the birds. Place it on any of the bases and watch the sunlight reflect off it create a panorama of colors.
Hanging Bath
Get one of those bowls from the dollar store, a hanging potholder, and some plastic flowers to brighten the whole thing. Hang it up in the garden and watch the birds flock to it. Quite one of the uncommon bird bath examples, I must say!
Candle Sconce Converted
If you have a candle sconce that can be attached to the wall, fix it instead to a tree trunk, with a bowl of water, and you have the coolest and uncommon bird bath examples, you can find. Not a big space would be needed to engage since it simply gets tucked on the trunk of any tree from the garden.
Bundt Pan Bath
Use a plant stand and a Bundt pan to fill with water and keep your birds happy and wet all summer.
Water not Milk
Take old milk can and put a saucer or bowls of water, and you have a quick and easy birdbath. Time is just a number for creating such mesmerizing and uncommon bird bath examples.
I was pleased to see how i could use my old wash basin for this one so much of creative project for my garden. And then I was insisted to find all the more genius and uncommon bird bath examples.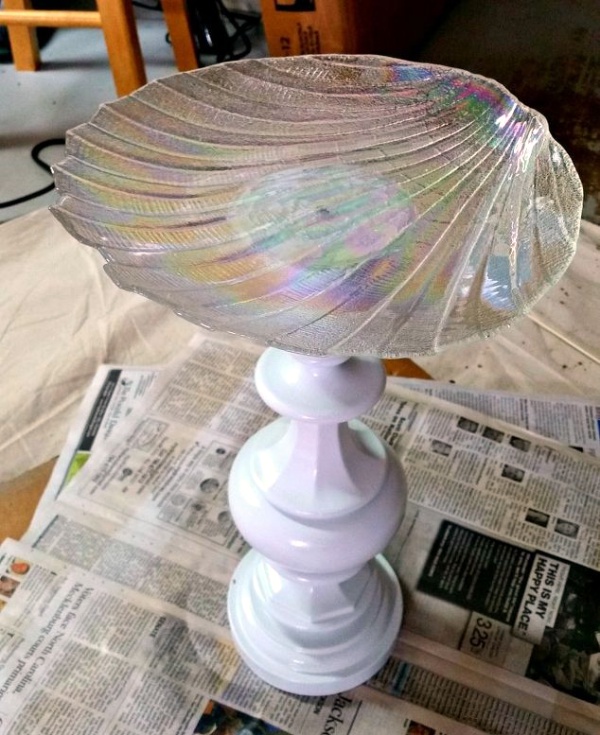 If you too believe that art is the way of life then noticing and being able to feel the connection to all those birds visiting your backyard will make you happy. The motive of creating these uncommon bird bath examples is not only to add a attractive glory to your garden but also to make you feel deeply to connected to Mother Nature!
Save