The world is changing so fast. So are the rules of living in it. The art is no more restricted within the space of four walls, neither is it bound to be shown just in the art galleries or to be displayed only on the art shows. The street art has slowly emerged and now has made its own place in the world of art. The street artists play with the walls, fence, columns or any other free spaces on the street and have created some real mouth opening masterpieces. Here are few Out of the World STREET ART Installations that will put you in awe too.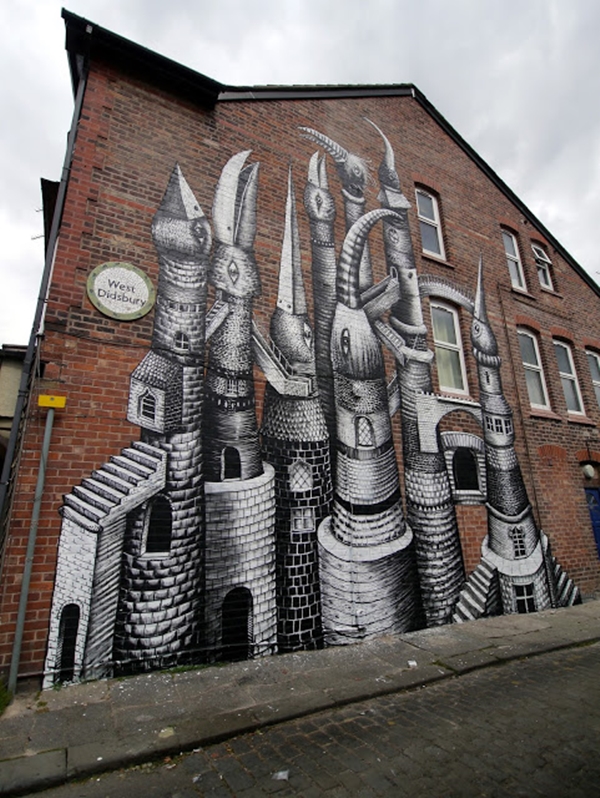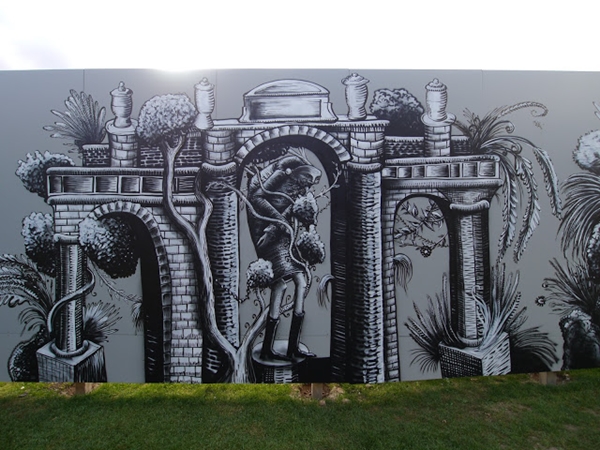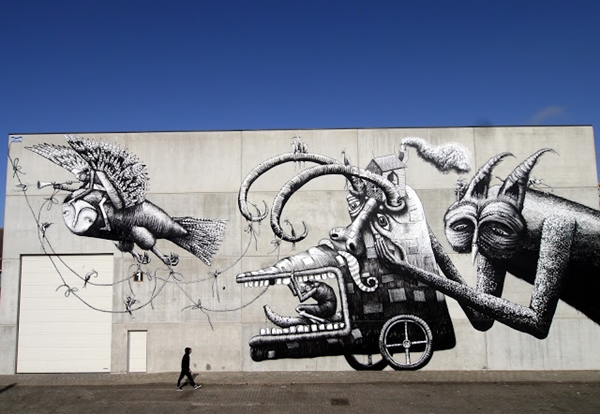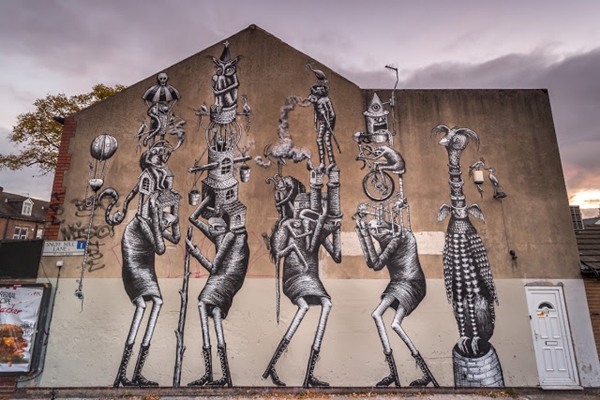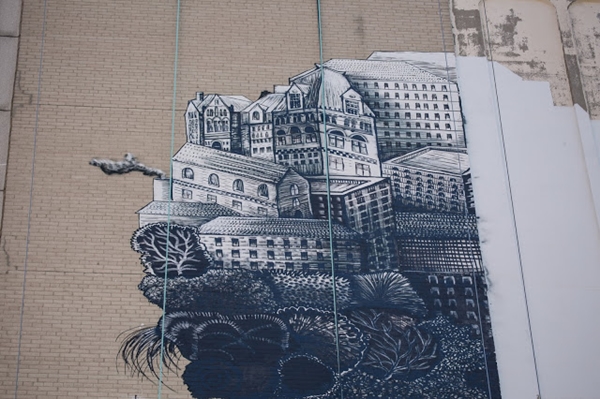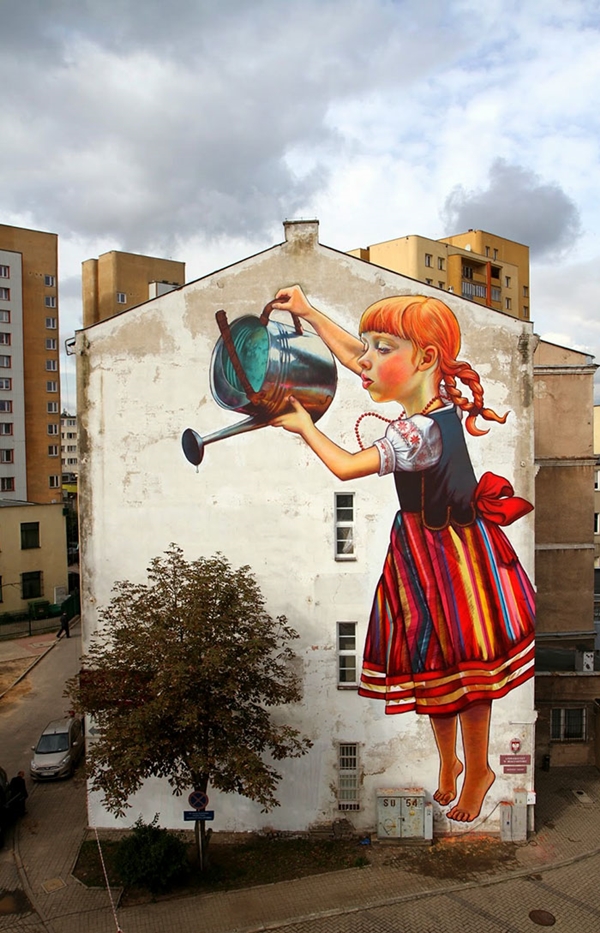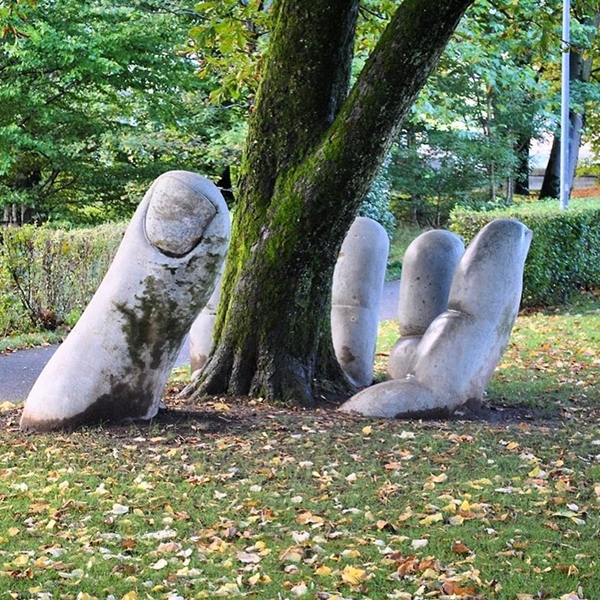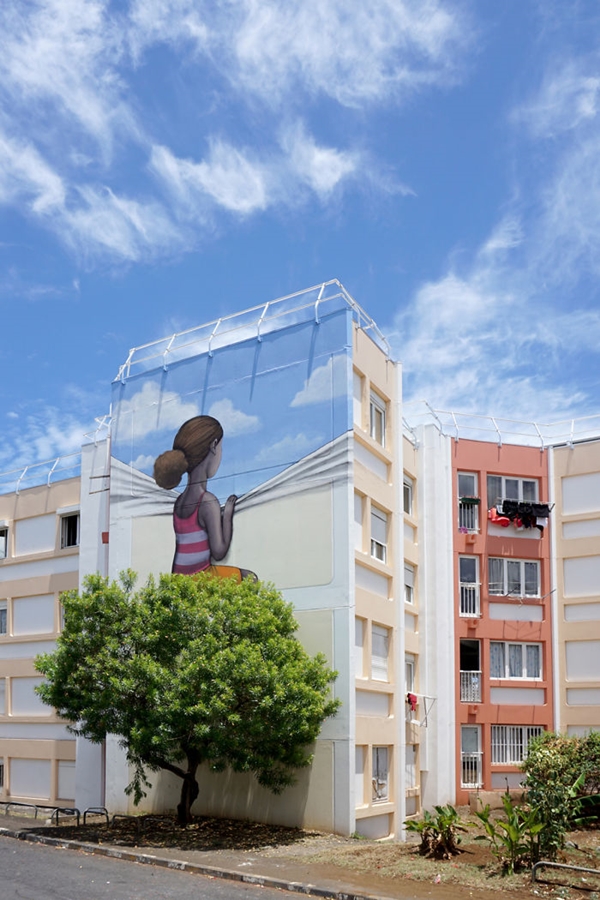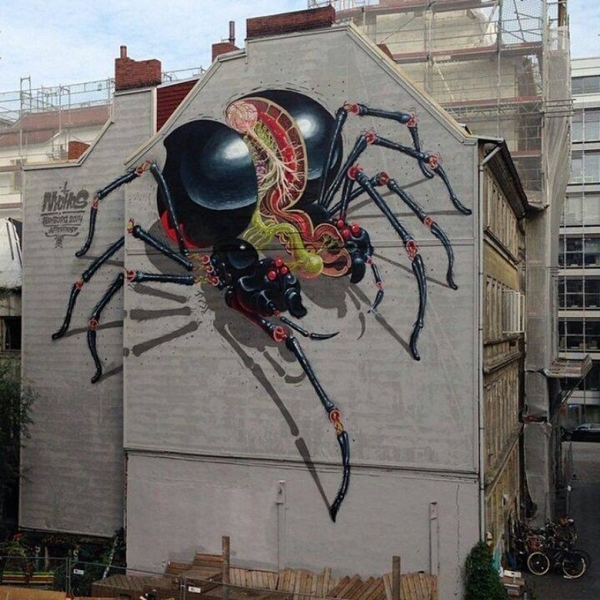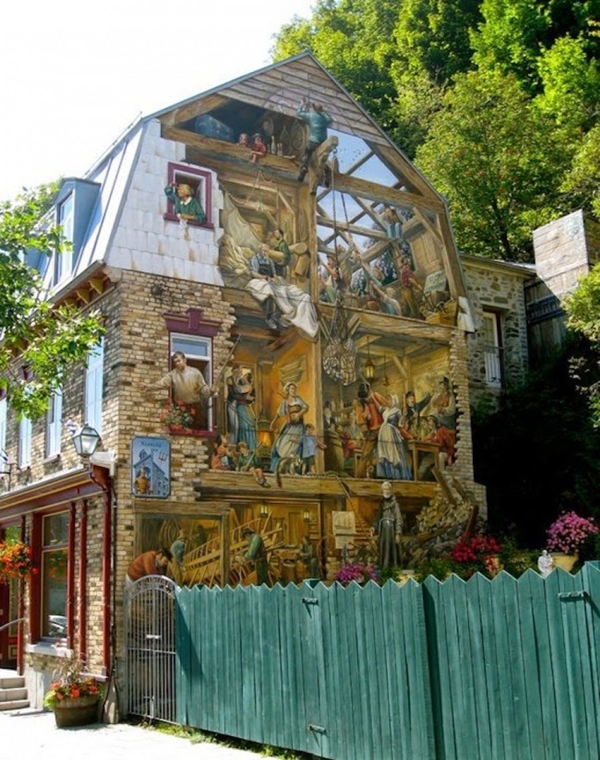 These street artists have decided to take these plain walls, fences and ordinary columns of the towns as their canvas and have created wonders that resemble almost everything such as modern art, social issues, feminism, and such creativity that you couldn't even imagine.  The graffiti on the wall, the 3D paintings in the middle of the road, and many such things will make your eyes go wide. See how something normal like a tree could be captured on the canvas in a far more creative way.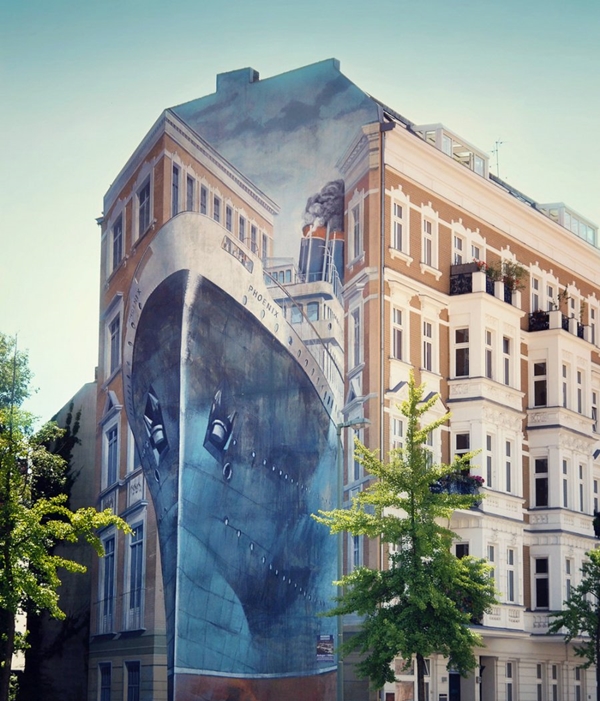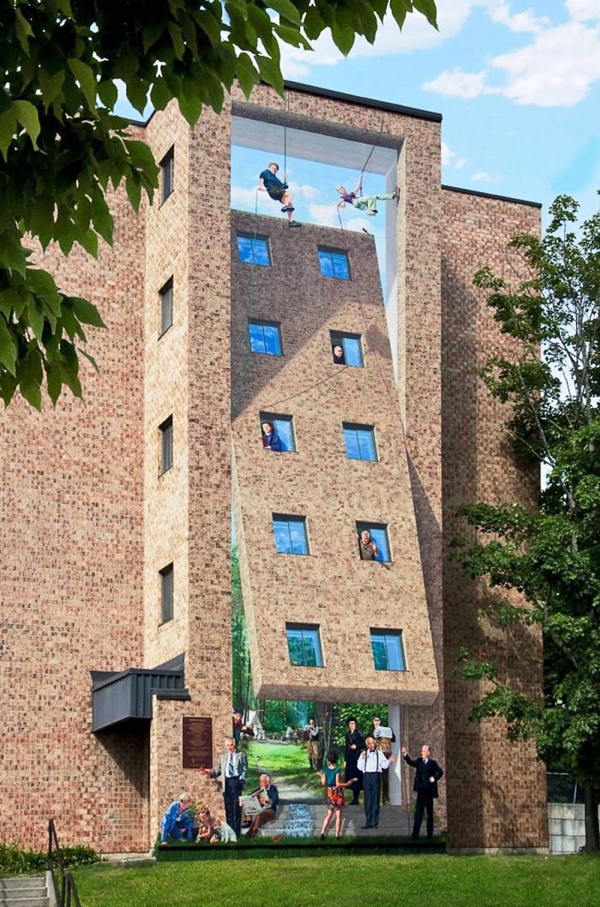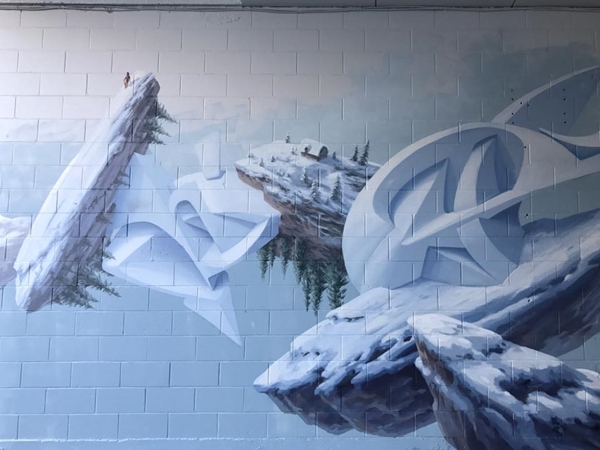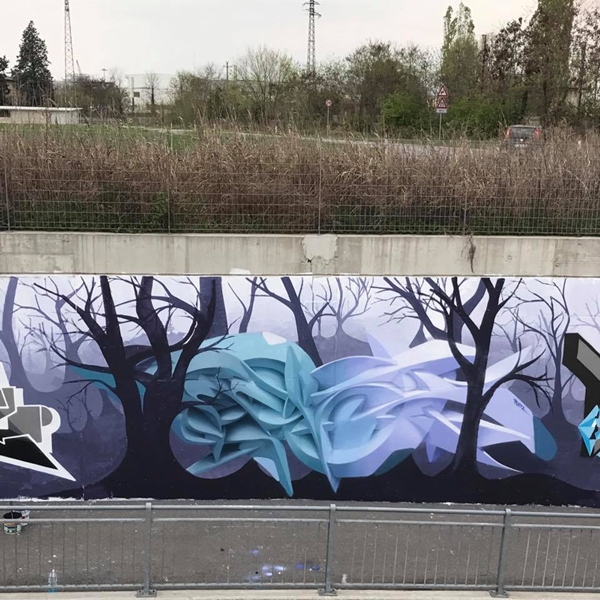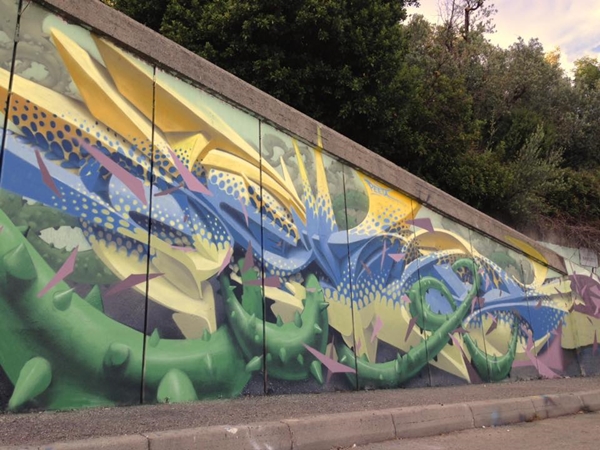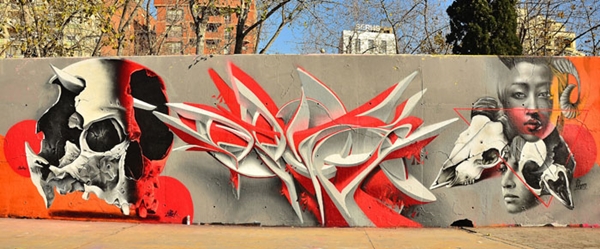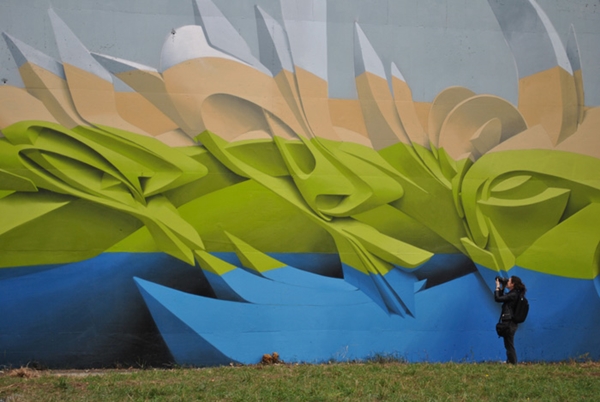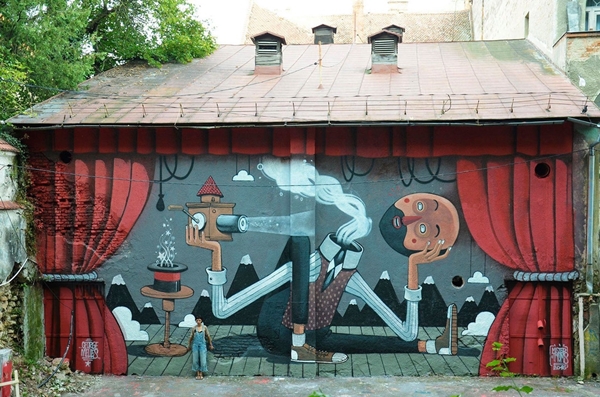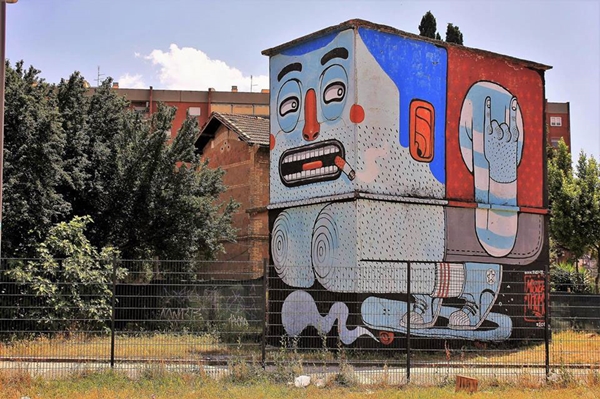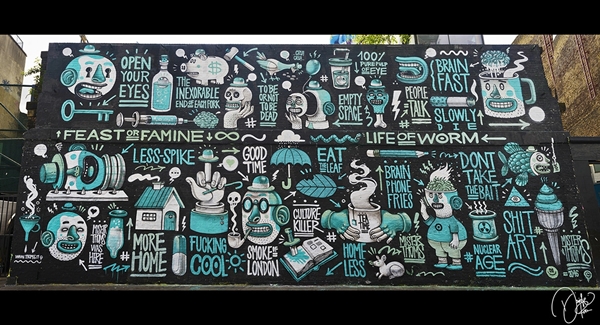 World STREET ART Installations
White Shark on the Pillar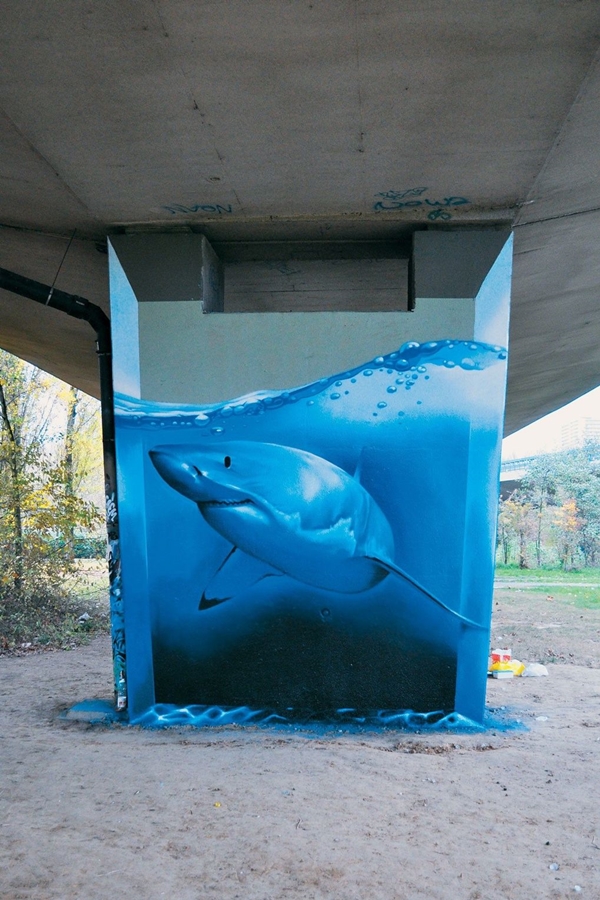 Something as ordinary as a concrete motorway pillar is turned into a giant tank to hold a giant white shark by this Belgian artist Smates. This street artist has created many such beautiful street arts that will just make you scratch your head in wonder. An artist can create masterpiece even from the simplest of things like pencil shavings.
Fill the World with Colors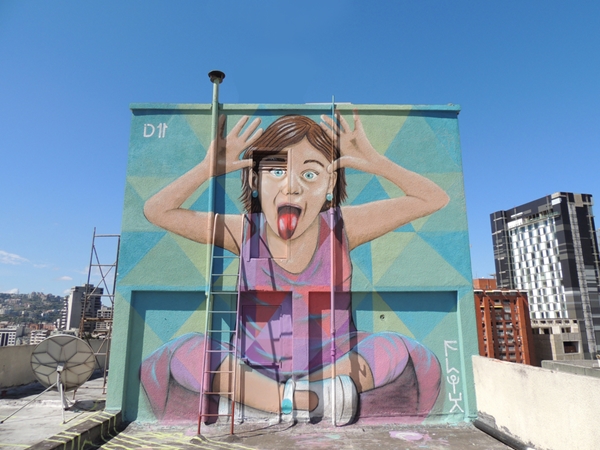 Flix, a Venezuelan artist takes this phrase pretty seriously. Most of the street arts made by this artists consists a variation of a lot of colors and a perfect touch of modern art. The funny murals painted by this artist bring smiles on the faces of people while passing through it.
Hovering F-15 Fighter Jet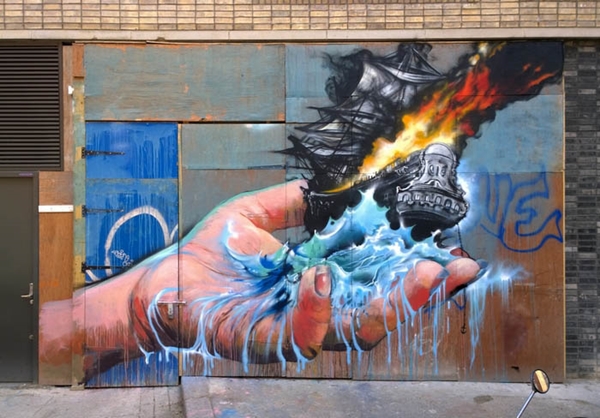 As much as it looks like the fighter jet is hovering above the ground, it's an amazing illusion created by the artist, Replete, a graffiti artist in Leeds and Newcastle, UK. This piece of art is actually painted and looks three dimensional only when seen from a specific angle. Create a beautiful art piece for your home from nothing but wood.
Fire on Water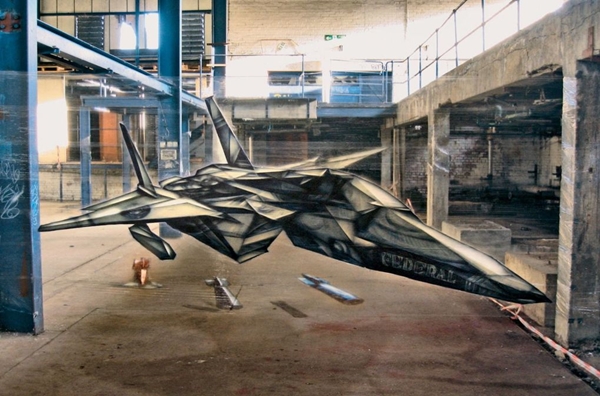 Such a great piece of art! This beautiful mural is created by Martin Ron, a famous muralist who has created many such wonders in almost every corner of the world. His art varies from playful imagination to unique inventions.
Funny Characters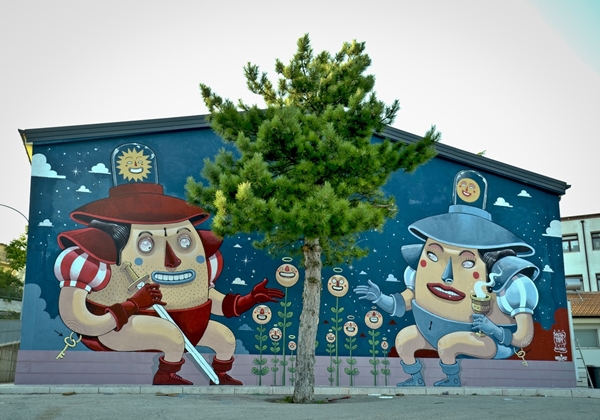 This street art is called 'The Alchemical Wedding' made by Mr. Thoms. Mr. Thoms is an Italian artist whose work consists of characters that are funny. This mural brings a picture of Humpty Dumpty from the nursery rhymes to mind. Cute, aren't they!
The Beast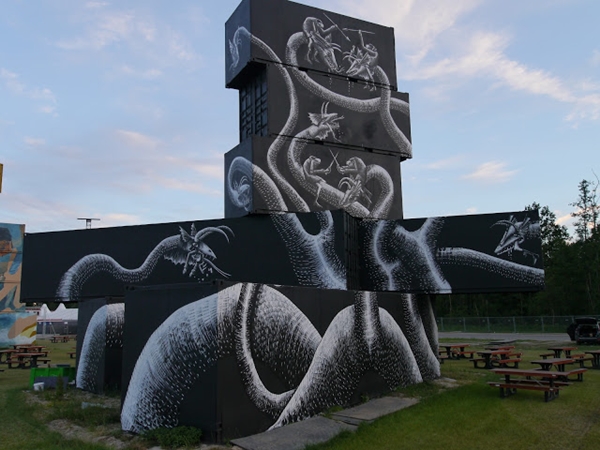 Is this beast scary enough? I would say more than enough. This beast was painted by UK's famous street artist Phlegm. If you see the mural carefully you will notice that while the people are busy fighting each other, the beast is smartly devouring them one by one. Magnificent, isn't it?
Three Dimensional Graffiti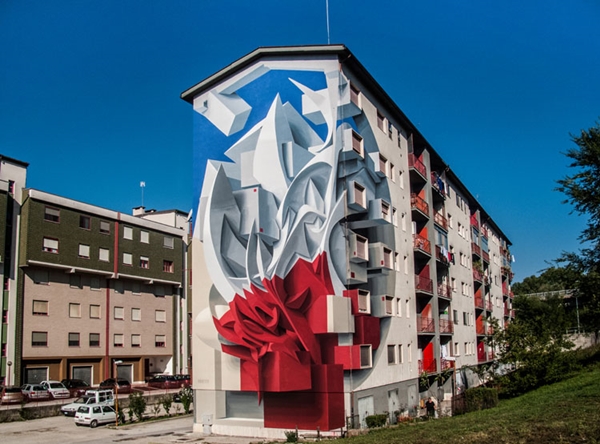 Three-dimensional murals always leave us with wide eyes and hanging open mouths. Any piece of art to be shown in three dimensions must be one difficult task for any artist. This amazing graffiti art is one such example by Peeta. There are many such challenging murals can be seen by Peeta on different buildings and walls.
The Afro Girl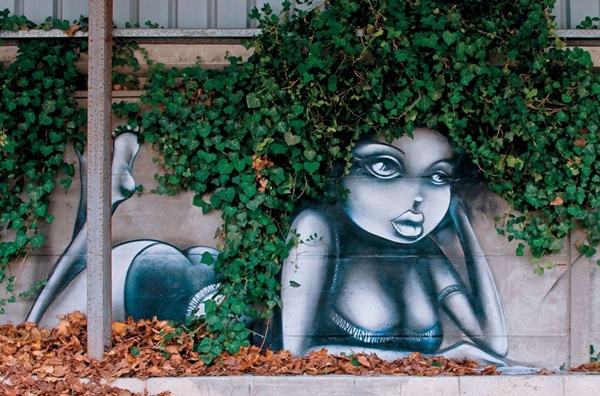 Sometimes it's really beyond imagination what these artists can do with a plain boring wall. This wall covered with ivy leaves is one such example of amazing art. The French street artist, Vinie, has smartly used the ivy as the afro styled hair of this girl. Many of her work comprises of an afro girl with cute doe eyes. Look here to have glimpses of all time favorite masterpieces of the world.
Leaking Wall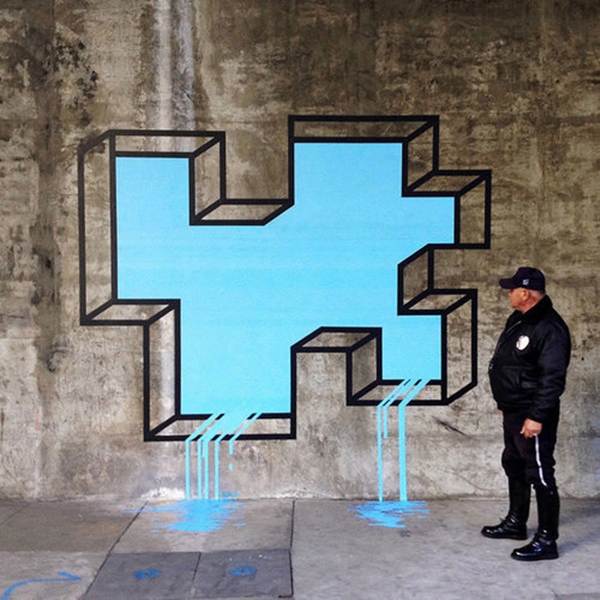 This art makes you see a flat surface in the totally different light. This tape installation is a wonderful art created by an American artist, Aakash Nihalani. The art is so bizarre it almost looks real. See how lines can be used in drawing to make some really great art pieces.
Playful Imagination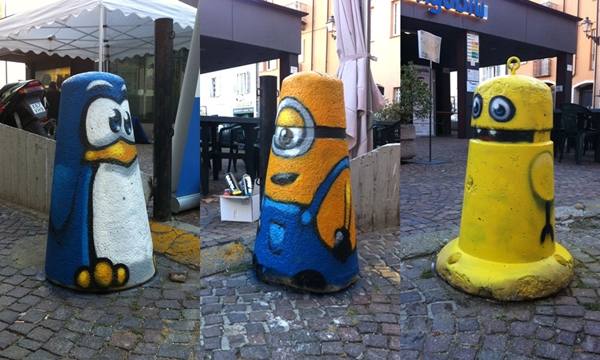 Cement blocks which are used for nothing but as barricades. Yes, that's exactly what these penguins, minions, and robots are. Many of the street objects are used as a canvas by Pao. Pao's work consists of playful characters that will make you giggle.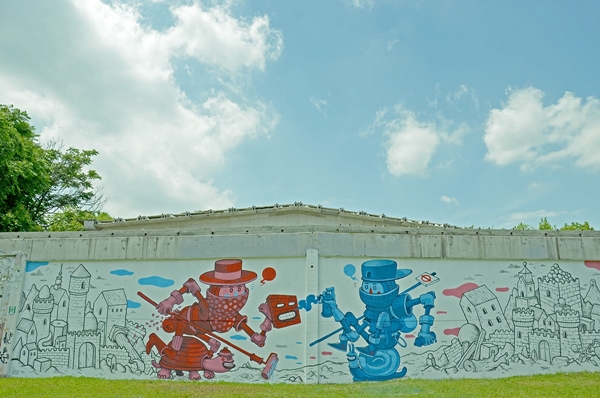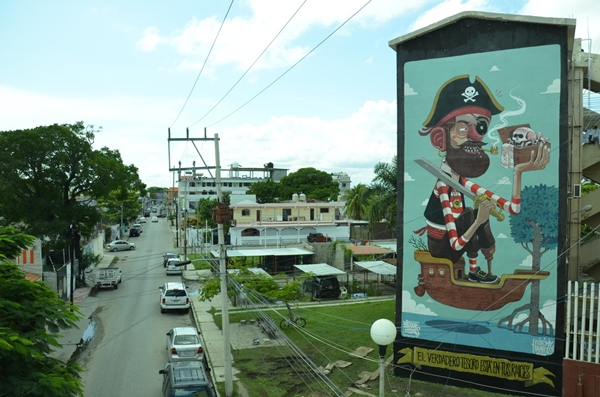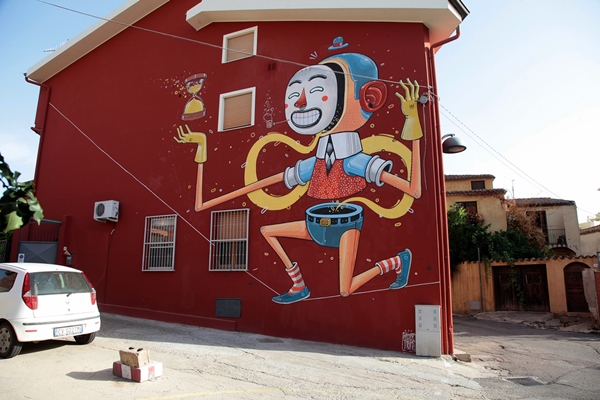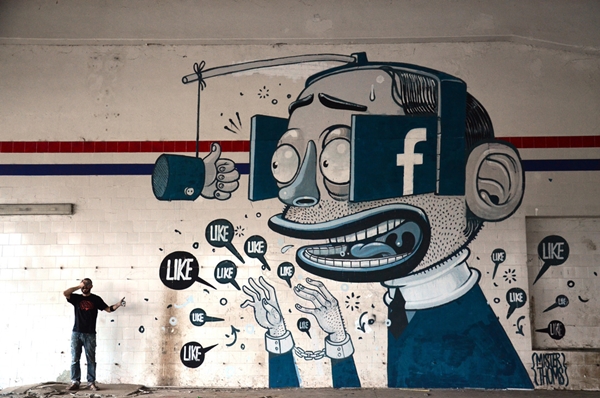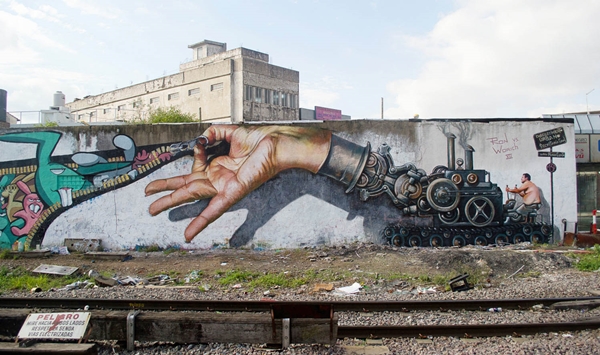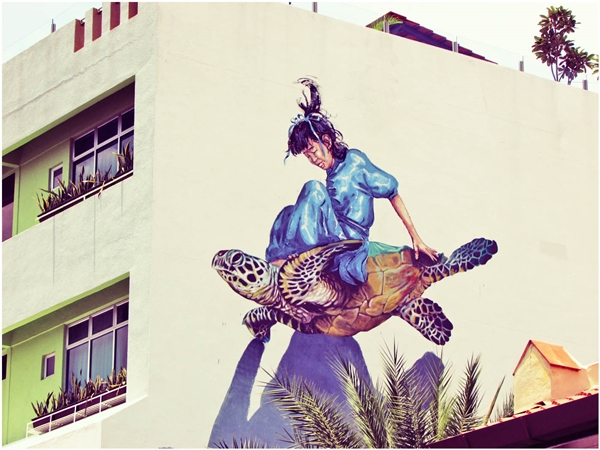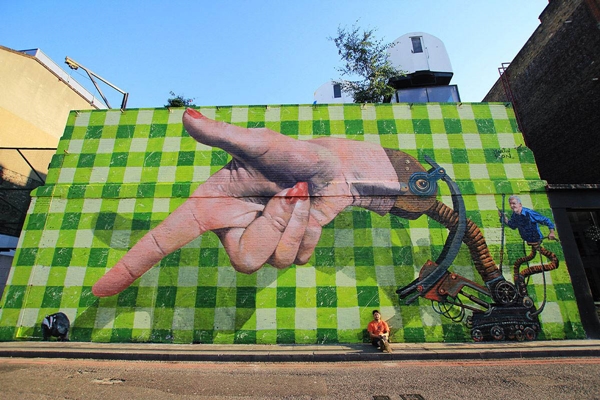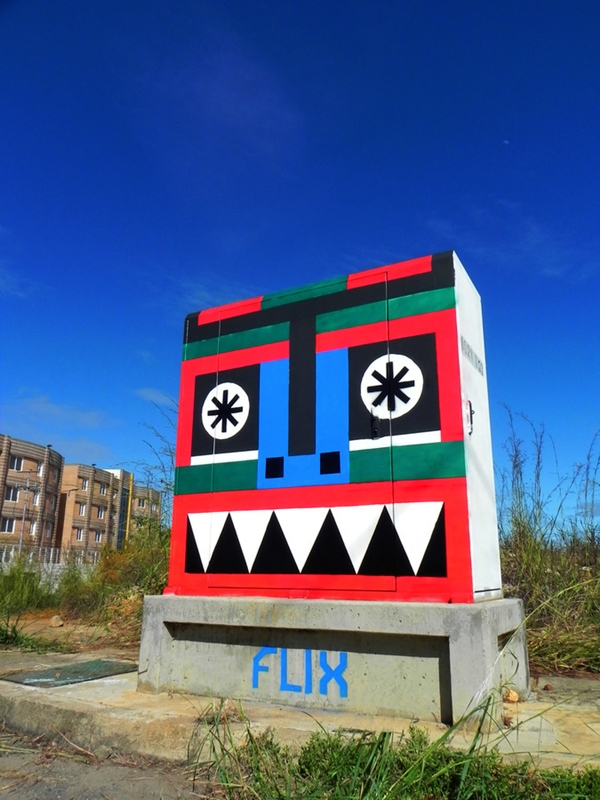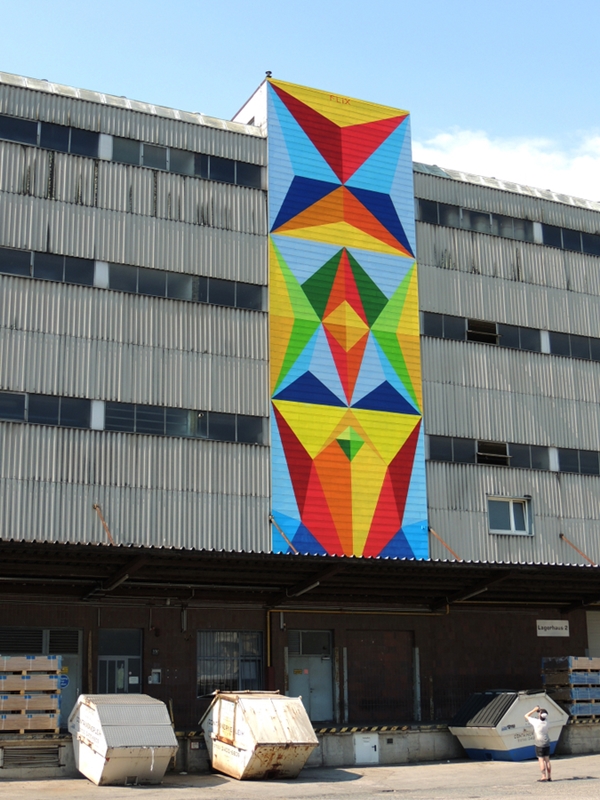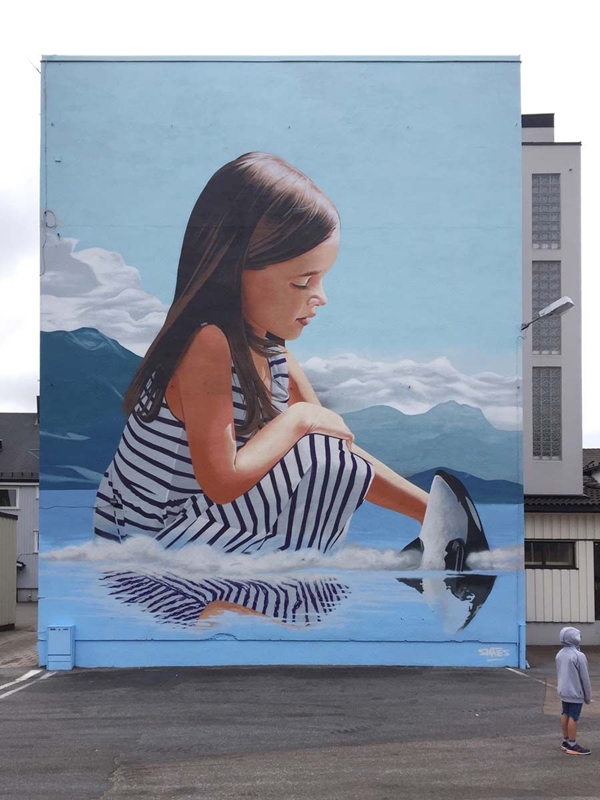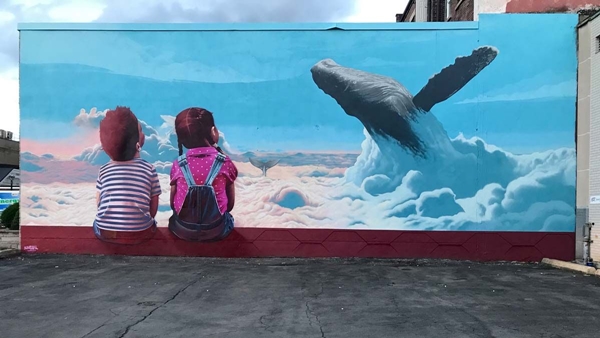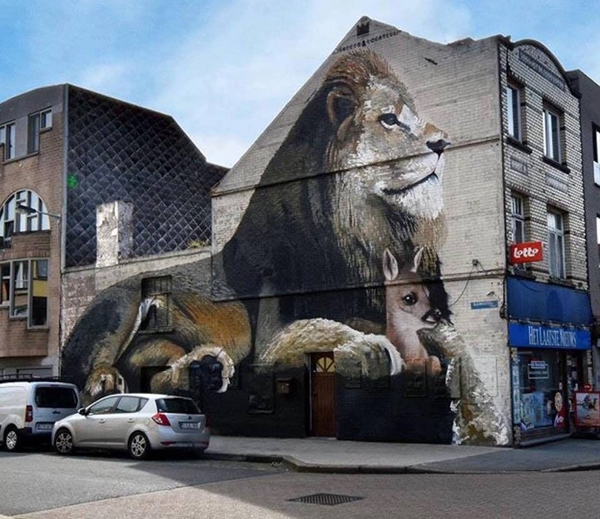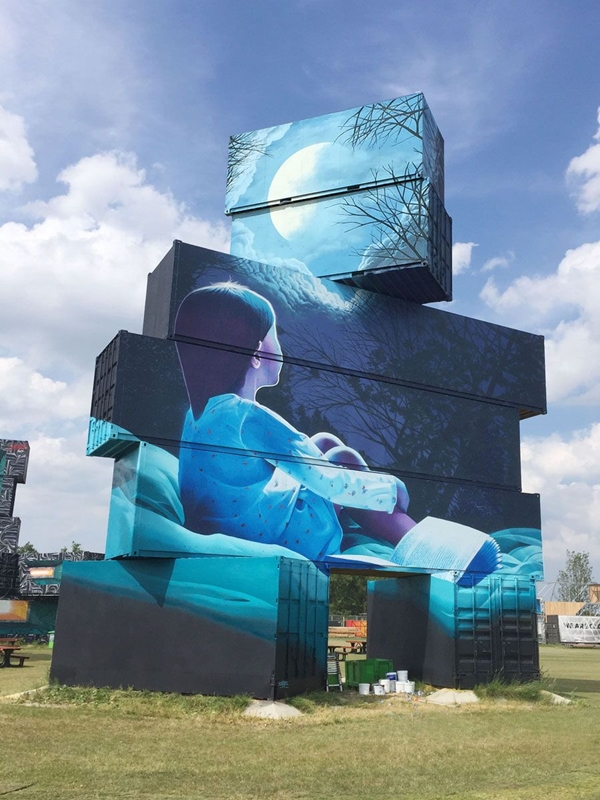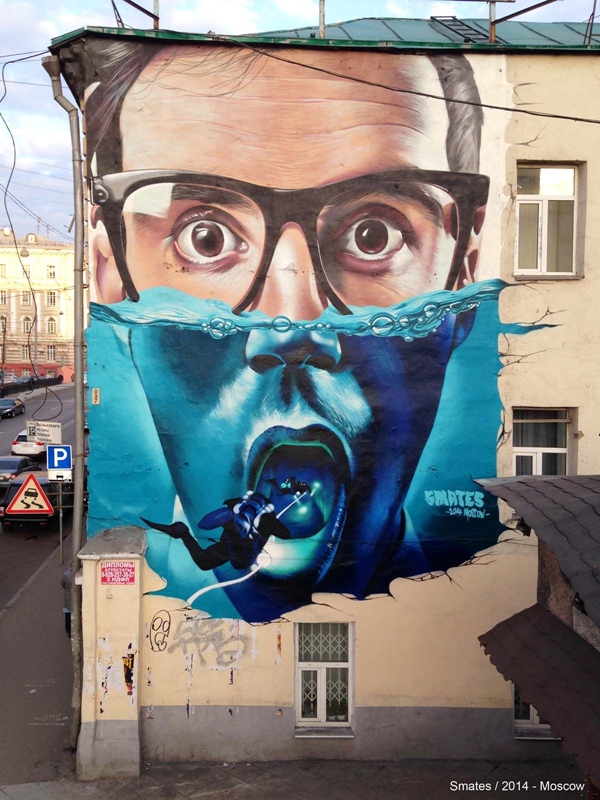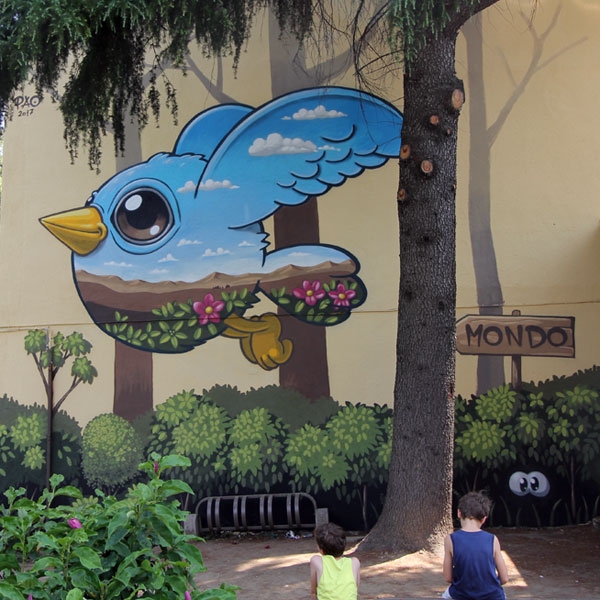 These amazing street arts simply leave us speechless. After looking at all these street arts don't you feel like exploring the corners of different towns? These artists have proved that they don't need art galleries to show off these amazing arts. Street walls are enough. Window art is also getting popular nowadays. Take a look here to learn more about it.