A home is our personal haven. The place you built with love and so many hopes. Every minuscule thing is chosen by you in the hope of making your own castle, your little palace, your sweet home. Where you have considered everything from walls to floors, windows to doors then why not give a thought to your ceiling, too? Because of course, the ceiling is important no! These are some of the Fascinating Statement Ceiling Designs Which Left Me Speechless. I hope you get inspired by them and start working on your ceiling too.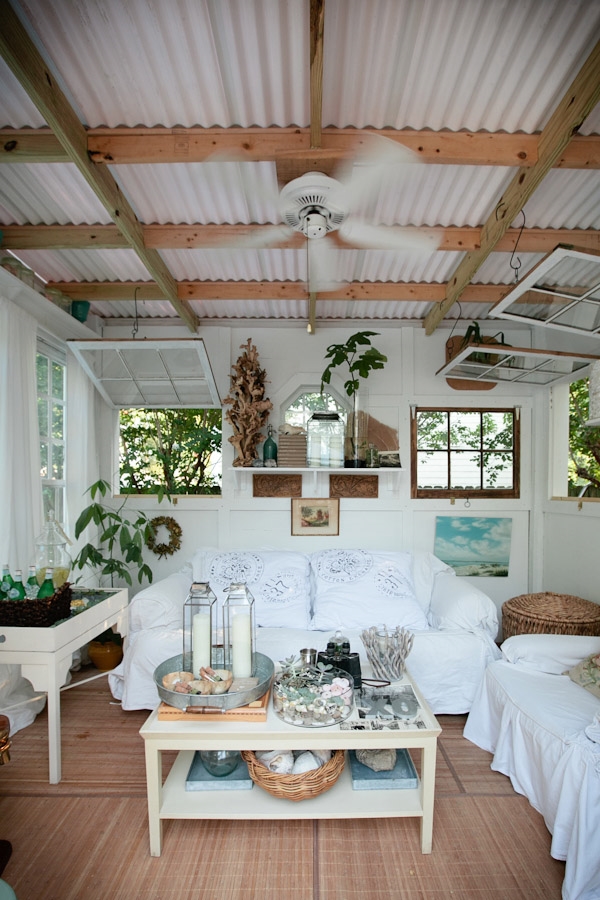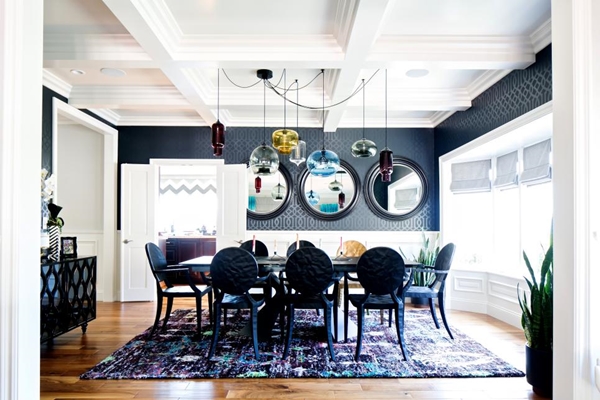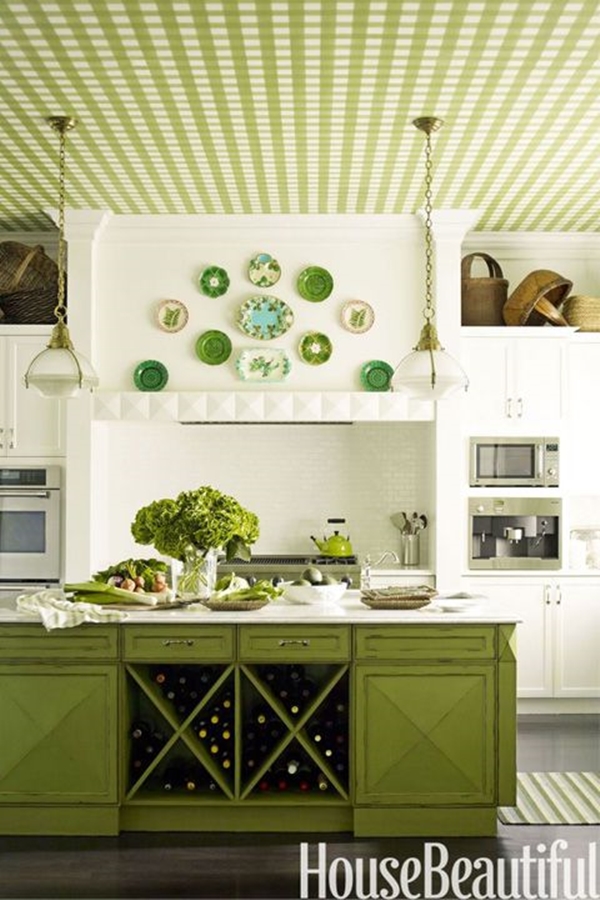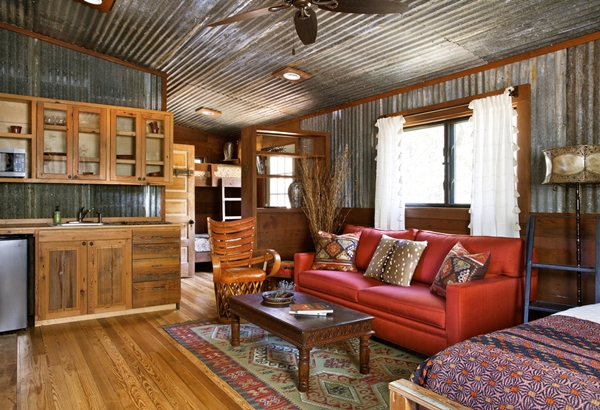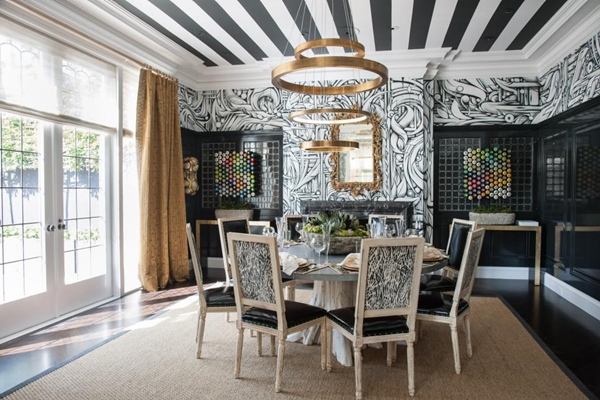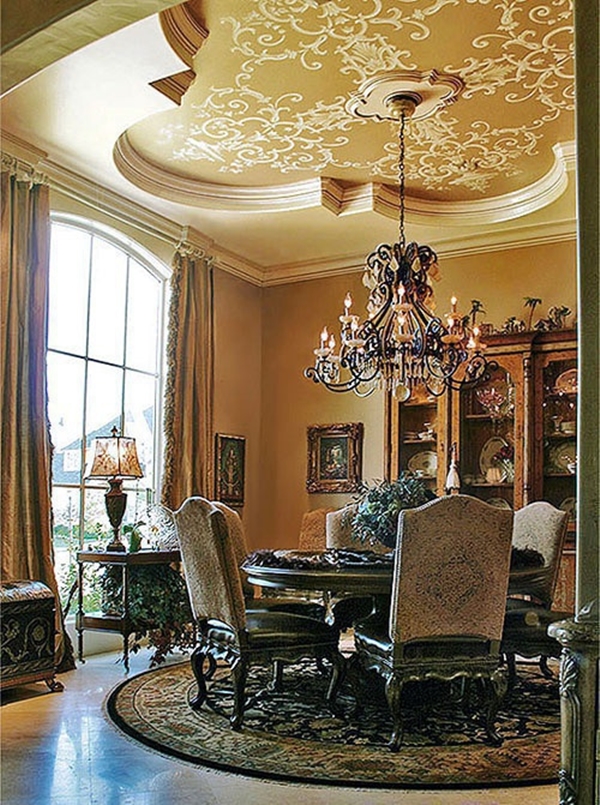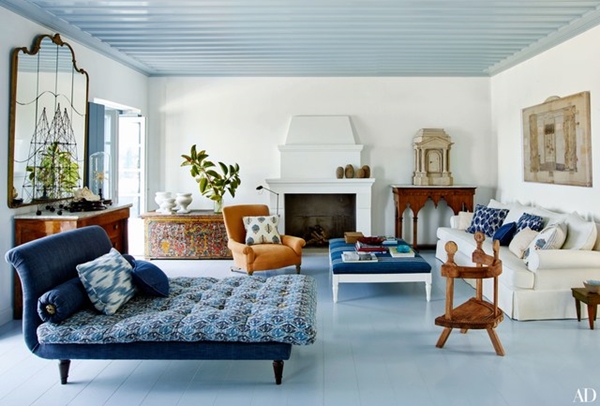 Fascinating Statement Ceiling Designs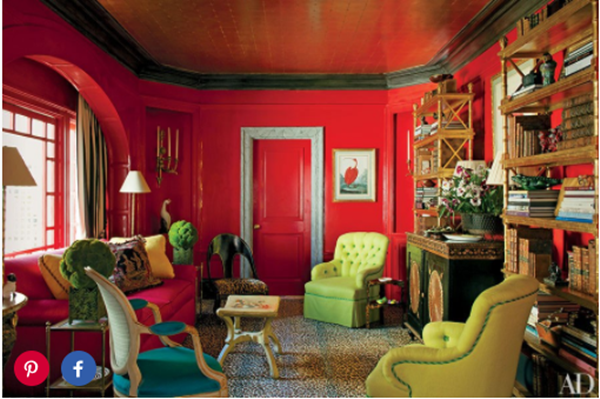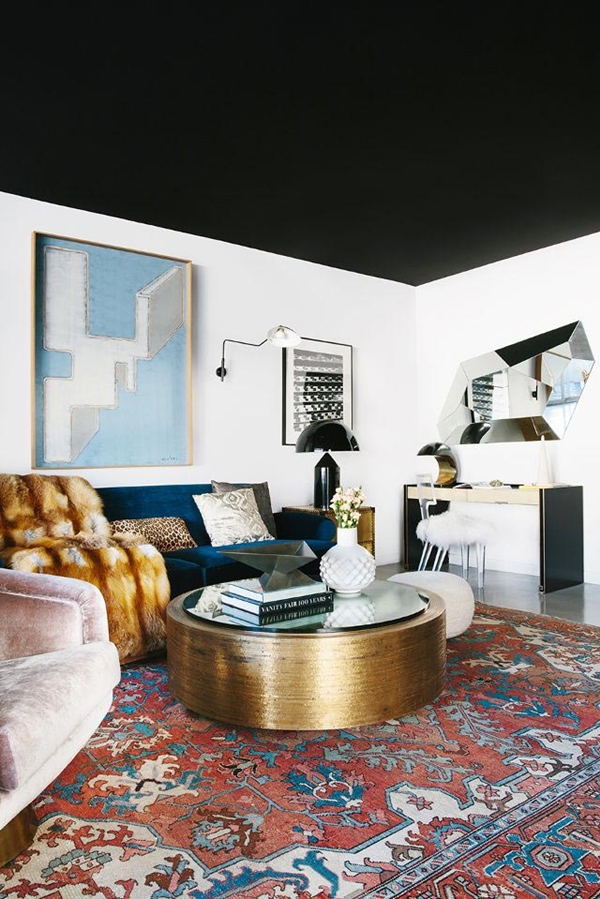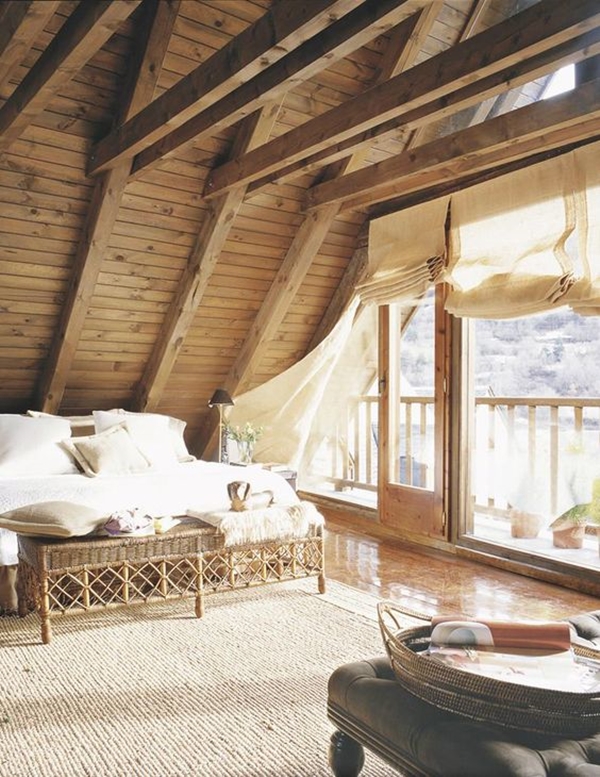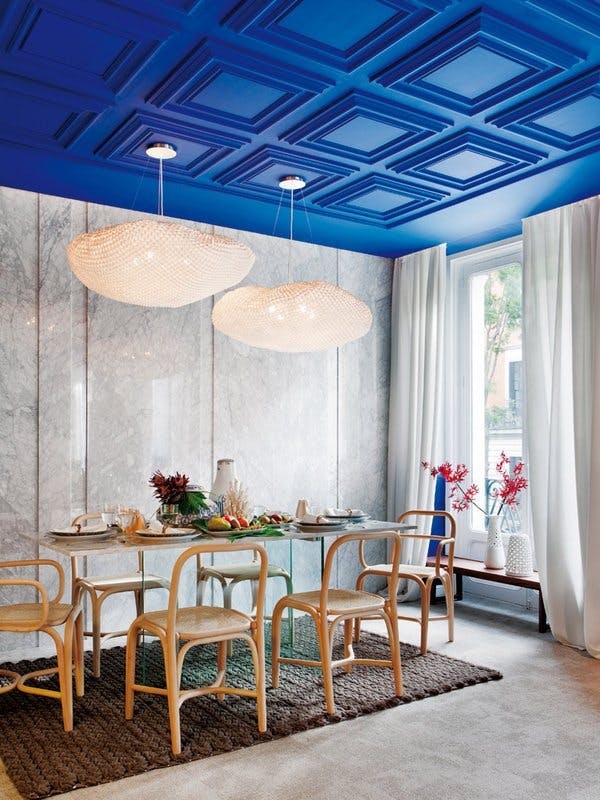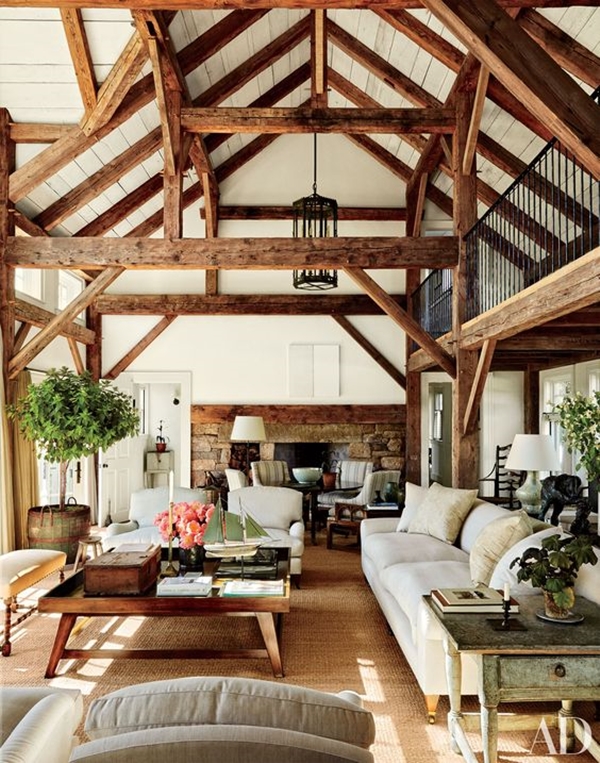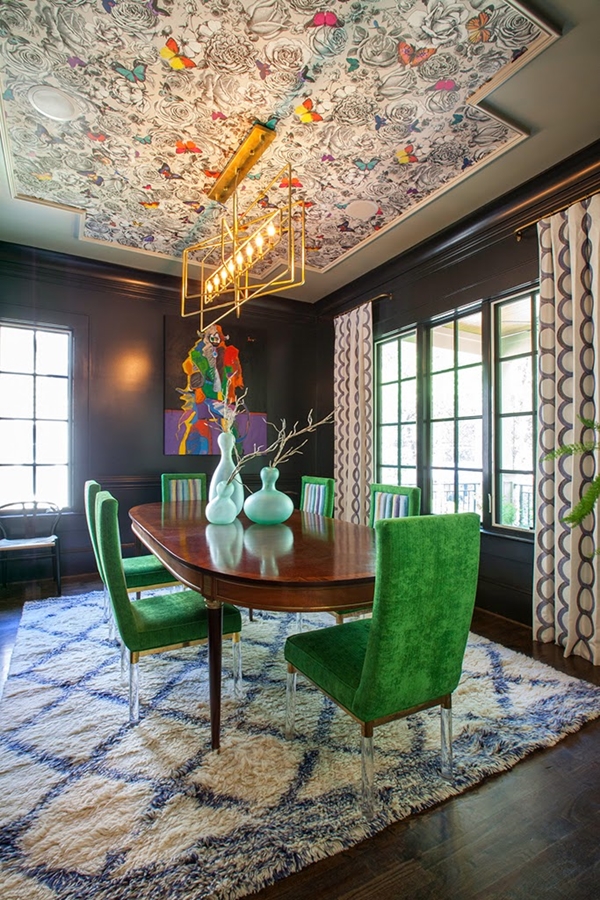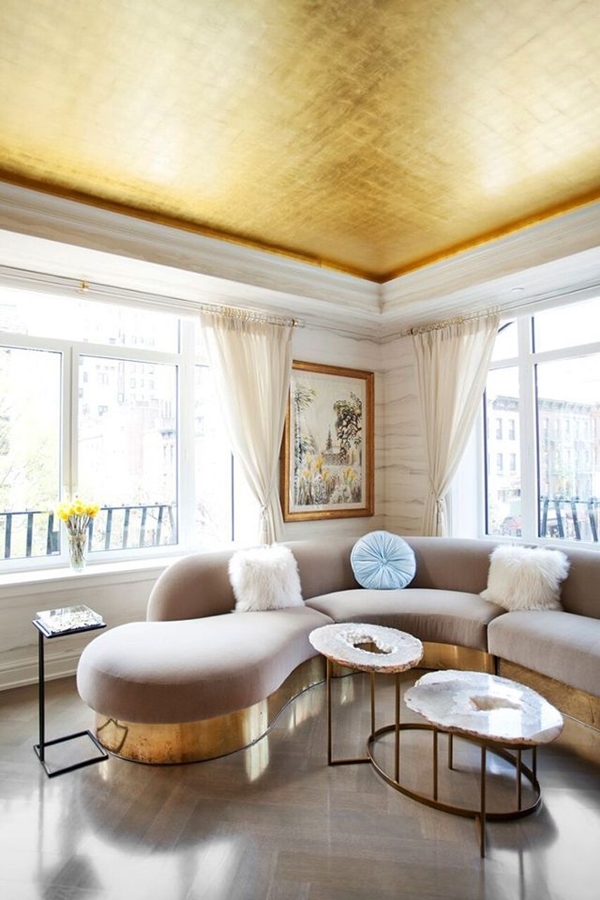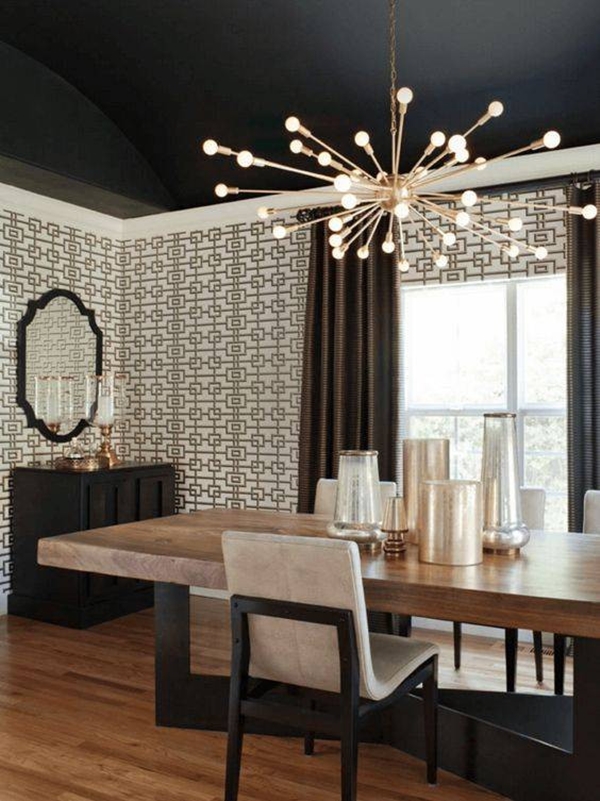 Graphic Patterns
Gone are the days when ceiling used to be a simple stroke of paint. These graphically patterned ceiling will easily blend into your theme. You can either opt for large patterns with bold colors on your walls or a simple graphic pattern like this one that will make a great fusion with white or beige.
Mirror Ceiling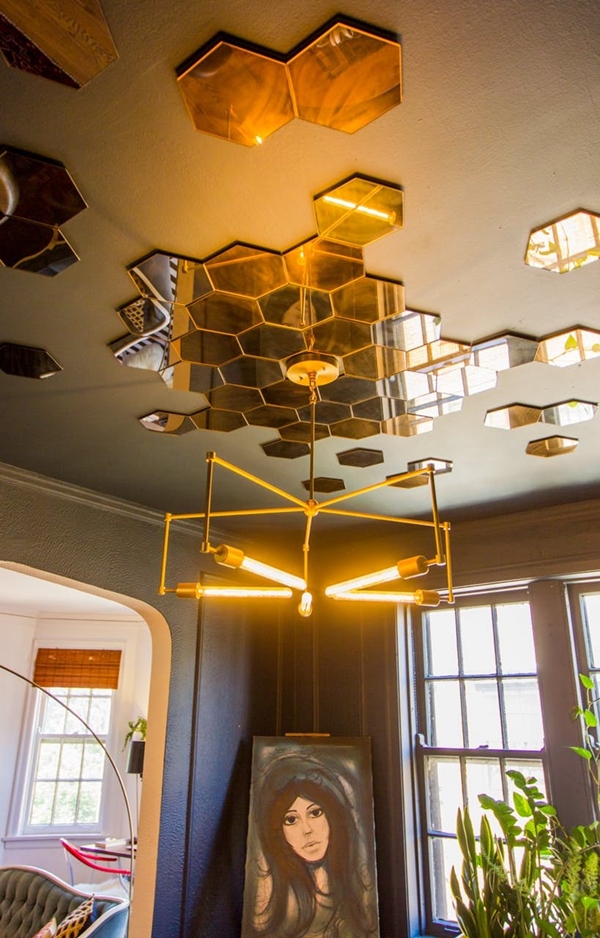 Rather than hanging a mirror on the wall, do something unique and fix it on the ceiling. Yeah, you read it right. Mirror on your ceiling. The mirror creates a perfect illusion and will make your small room look a lot bigger than it really is. Now don't let your wall feel left out, take a look here for amazing wall decor ideas.
Slanted Ceiling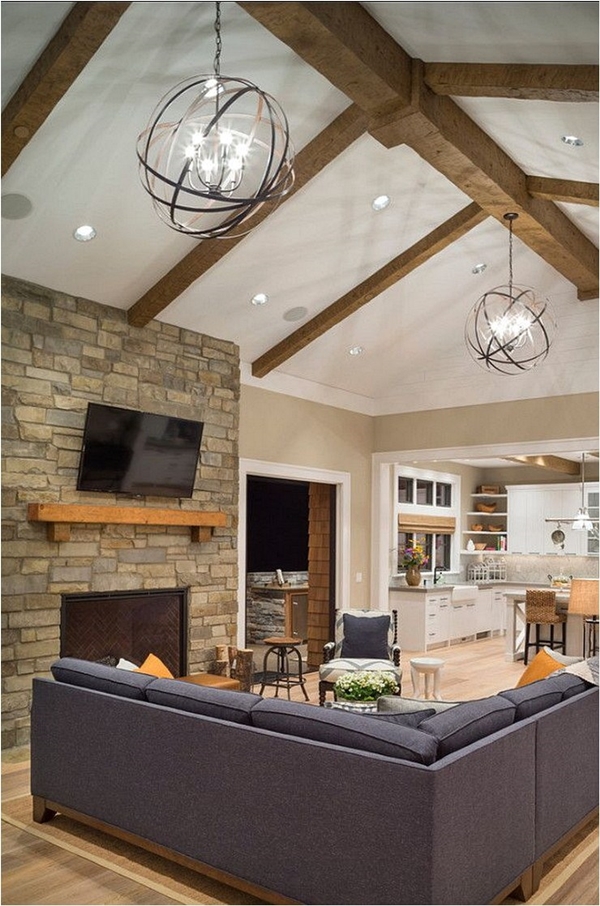 Slanted Ceiling will give you the exact new look that you might be wishing for. Add wooden beams and intricately designed ceiling lights to this slanted ceiling and you wouldn't ask for anything more.
Wallpaper
Well, who said wallpaper will go only on walls? Get beautiful wallpapers for your ceiling and give your house a more appealing look. Make sure that you choose the wallpaper that will blend in with the theme that you have chosen for the room.
Vintage Ceiling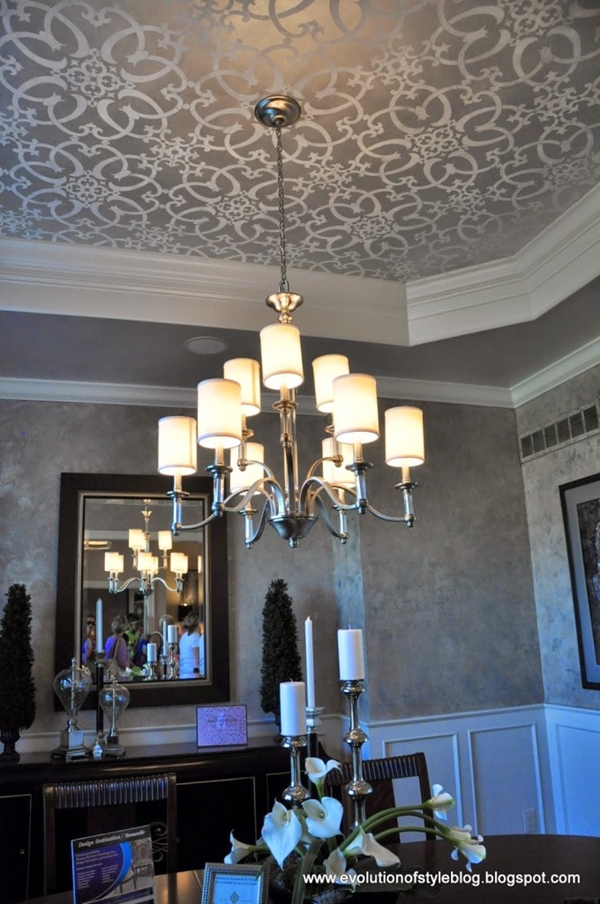 Vintage ceiling gives that extra touch of elegance to your home. Beautiful designs all over your ceiling that will just catch your gaze and wouldn't let go. You could go for plaster ceiling or opt an easy way with stenciled ceiling designs.
Metal Ceiling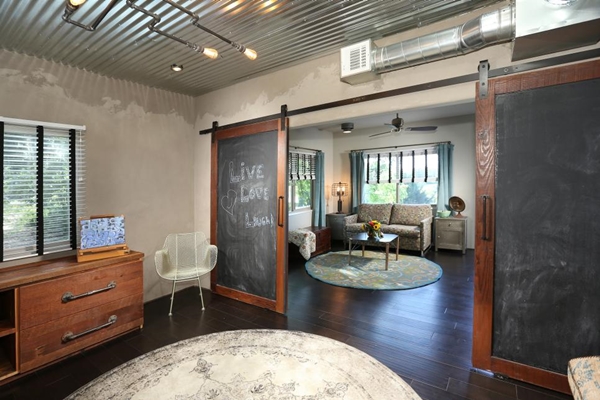 Looking for something different? Something unique? Then metal ceiling is your answer. The metal ceiling will give that industrial and raw look to your home. You could totally use this option if planning on building a farmhouse. Get a more rusty look for your home from these home decor ideas.
Painted Ceiling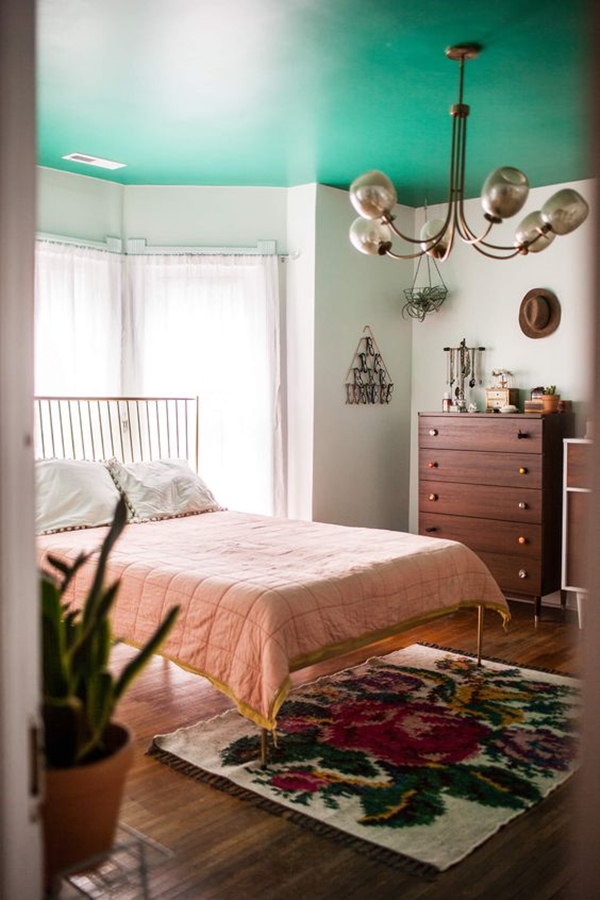 A bold color on your ceiling will totally make your eyes go up. A contrast to this green ceiling with white walls is something worth looking at. Add a chandelier to the ceiling and it's a done deal! 
Wooden Ceiling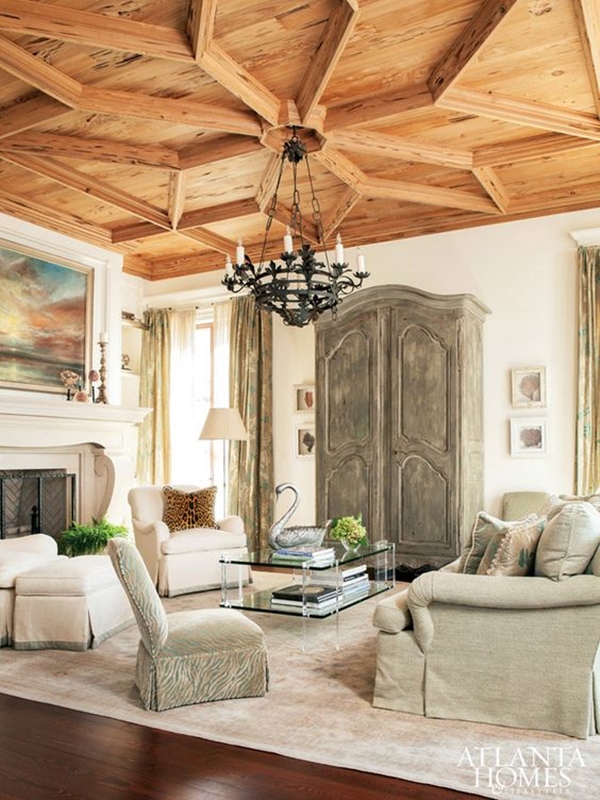 Wooden ceiling is another great option to lure everyone with the beauty of your home. While beams and wooden logs on the ceiling have become quite common nowadays, try this coffered and patterned wooden ceiling for a fresh touch.
Ceiling Lights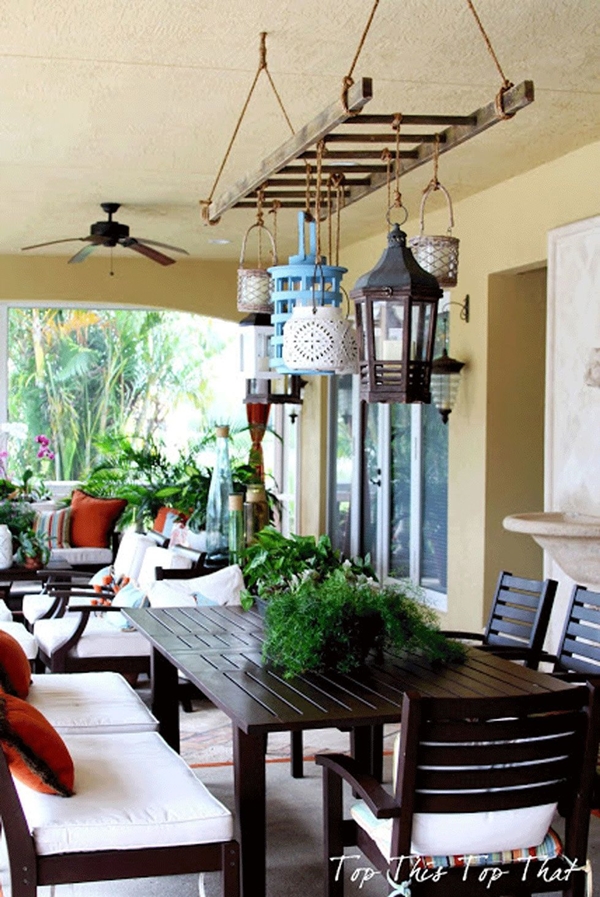 If a big renovation with a big budget is not what you have exactly in your mind then don't worry. You can make your ceiling more alluring with a limited amount of money too. You just need lights and that's all. Get a bit more creative and create your own chandelier with nothing but a ladder and lights. I like the way it hangs from the ceiling giving it a bit rusty look.
Glass Ceiling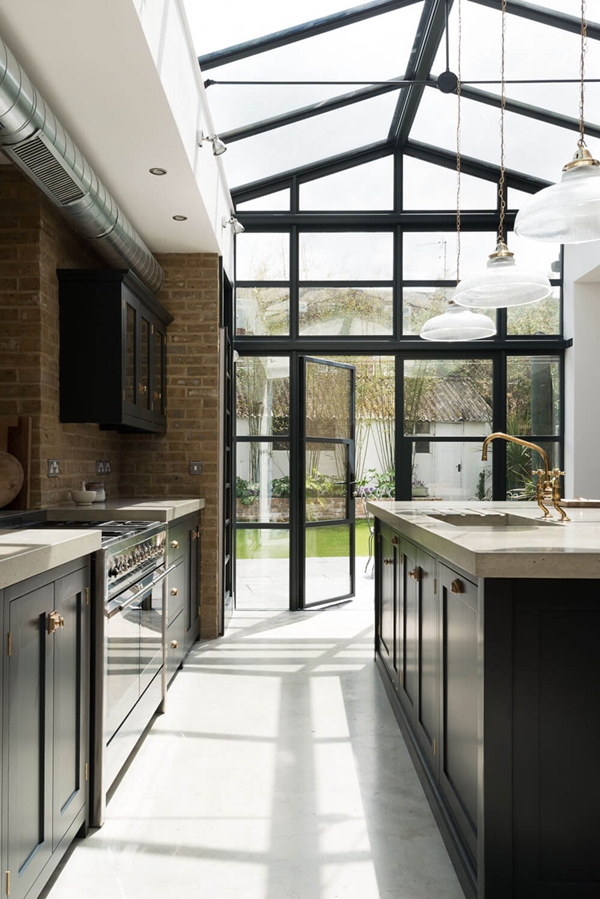 A glass ceiling for your kitchen seems like the perfect idea. I like how the kitchen opens to the backyard. If you would like to have a glass ceiling for your living room too then try mosaic glass tiles or glass with wooden beams in the coffered pattern.
Geometric Ceiling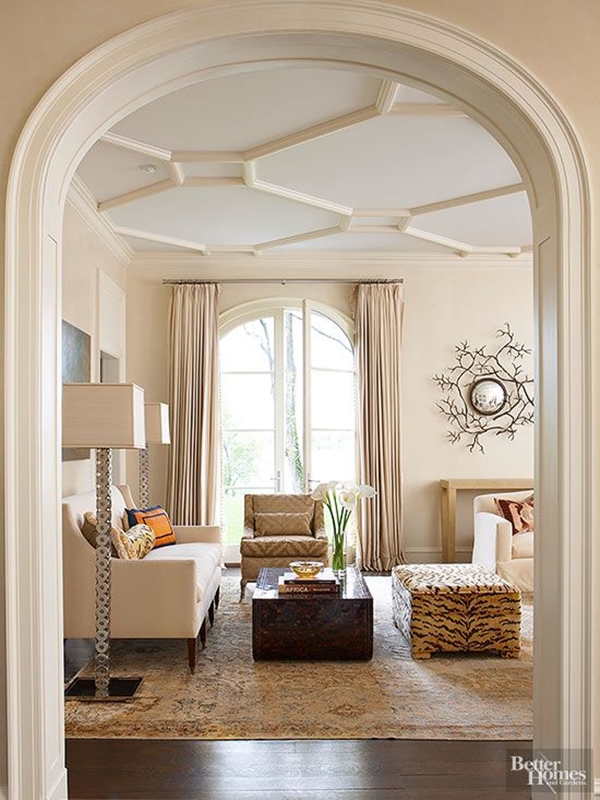 The geometric pattern on the ceiling looks magnificent. The fusion of octagons and rectangles in painted plaster looks great with the matching soft furnishings. And intricate pattern with sharp lines and simple lights is a perfect choice for the ceiling of your living room.
Striped Ceiling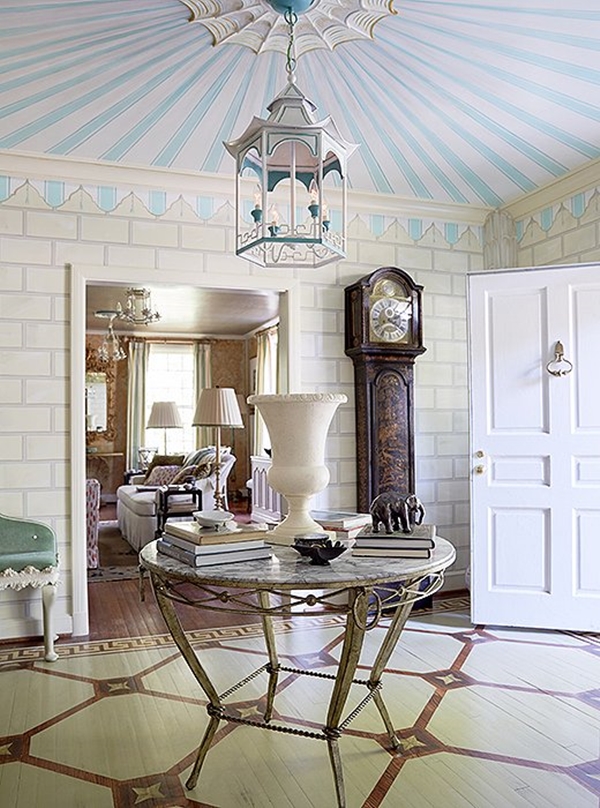 Stripes look lovely. So imagine how lovely they would look up above your head! The striped ceiling has now become one of the best ceiling designs. Fusion of two colors in stripes makes it look more mesmerizing.
Sparkling Ceiling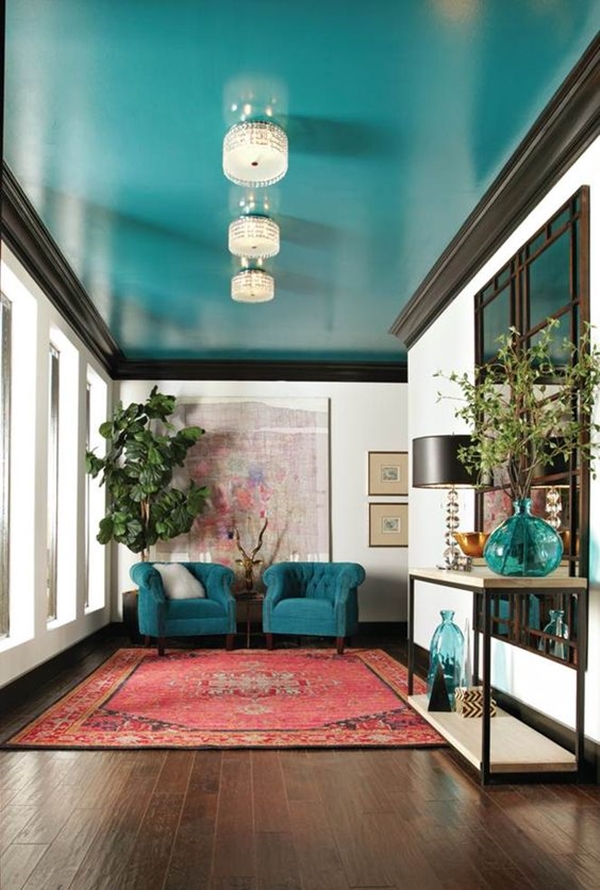 If painting a ceiling is not enough for you, get a shining ceiling instead. The black moulding and turquoise ceiling like this one will make one hell of a great ceiling design. Or you could go monochrome and get a glossy black ceiling with striking white walls.
Rug on the Ceiling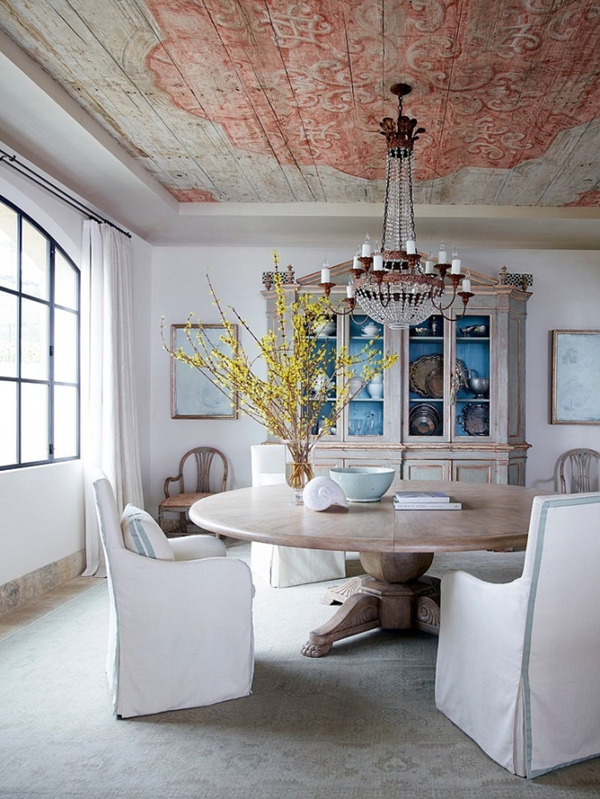 A rug on the ceiling, but not literally! Here the wooden ceiling is painted in such a way that it looks like a rug placed on the ceiling. And it makes a really unique design for the ceiling. Again, this is a striking example of the stenciled ceiling.
Coffered Ceiling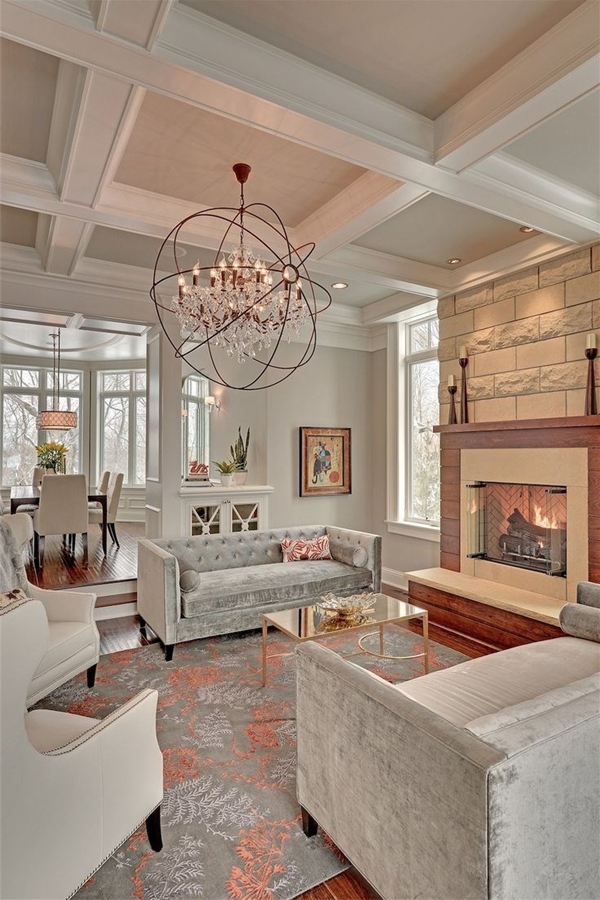 A coffered ceiling adds that glorious appeal to your home. A grand chandelier added to it and voila! If you are in love with the wooden ceiling as well as this coffered one, then you could try the fusion of wooden ceiling and coffered pattern.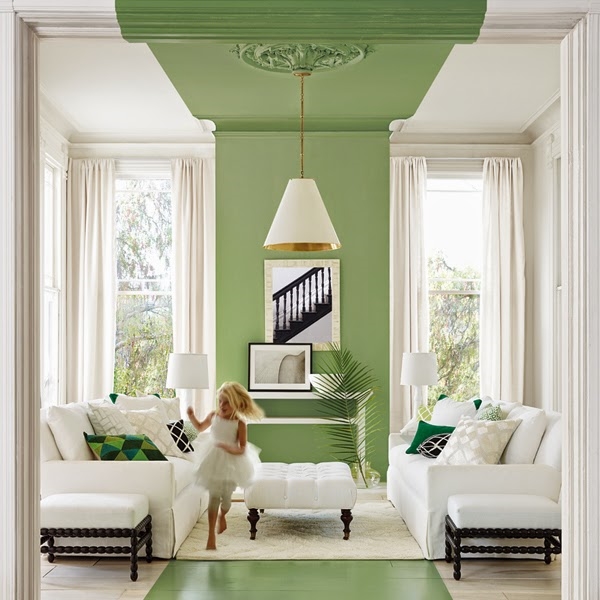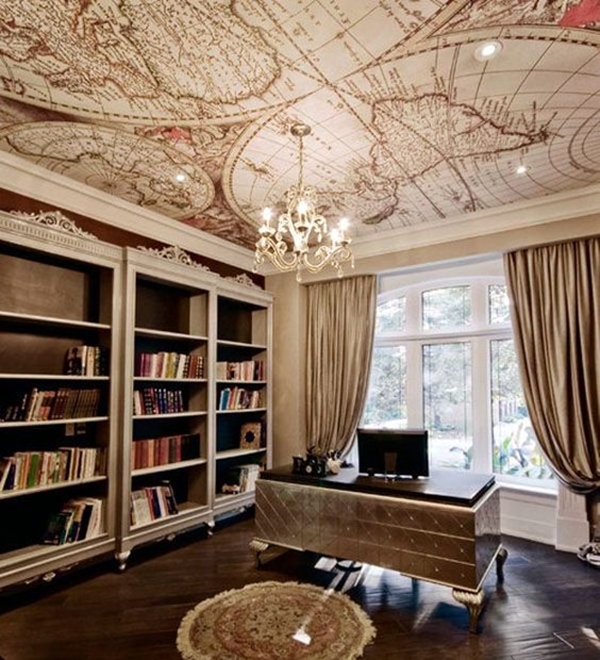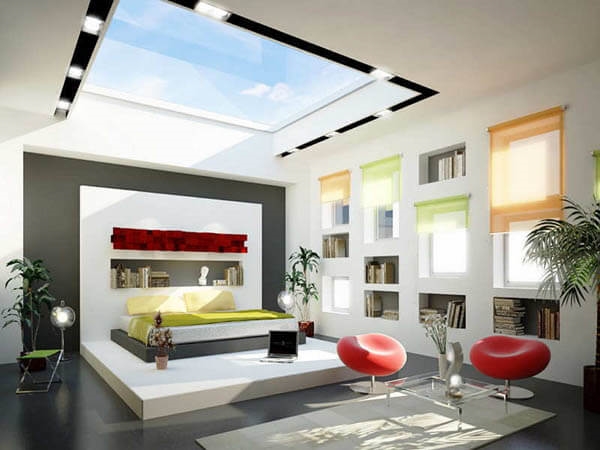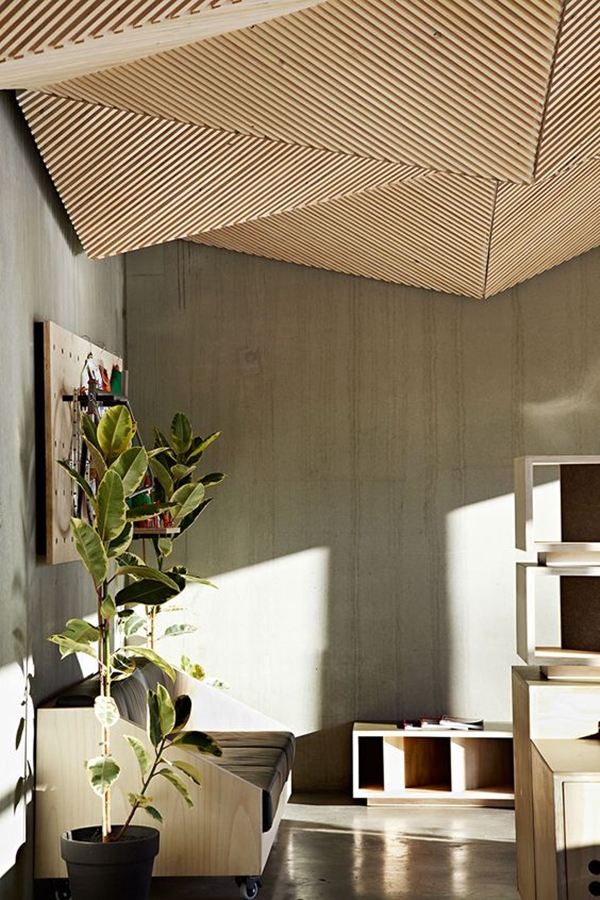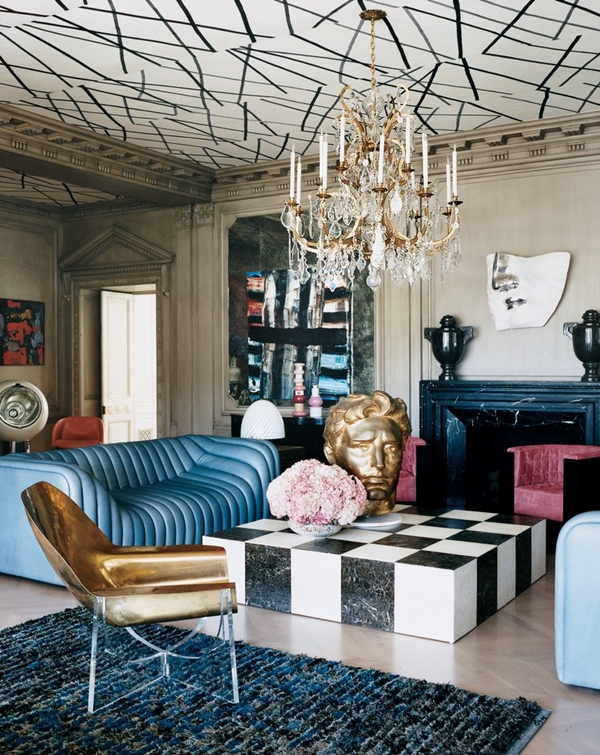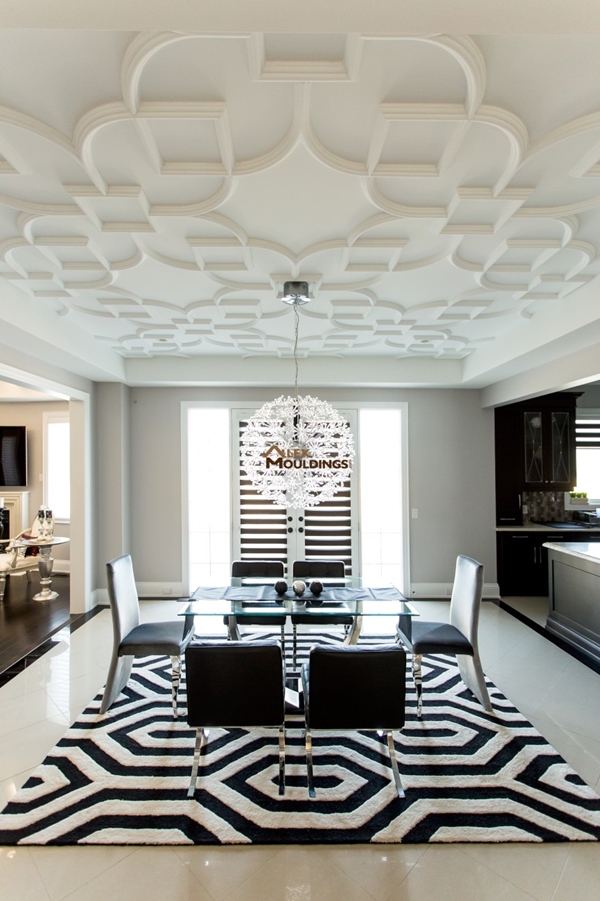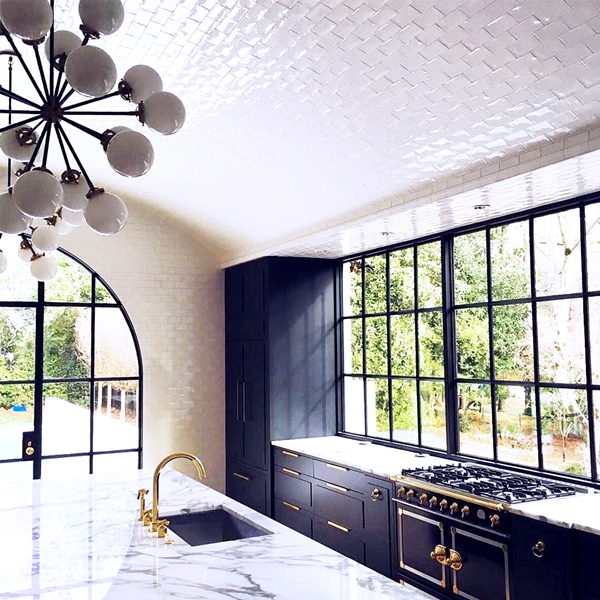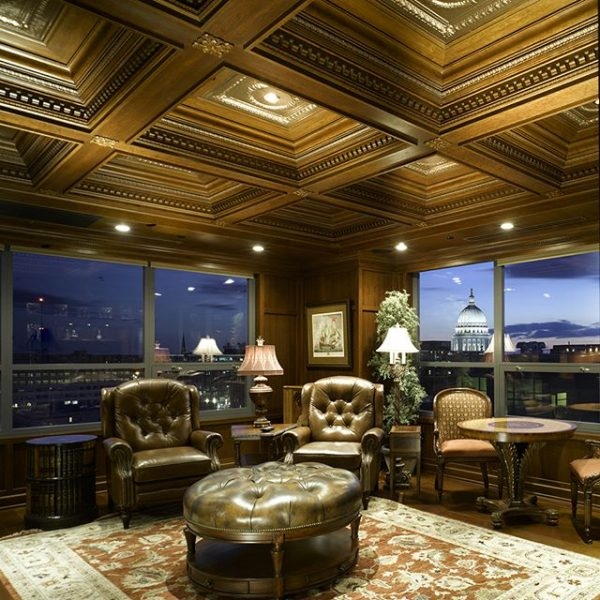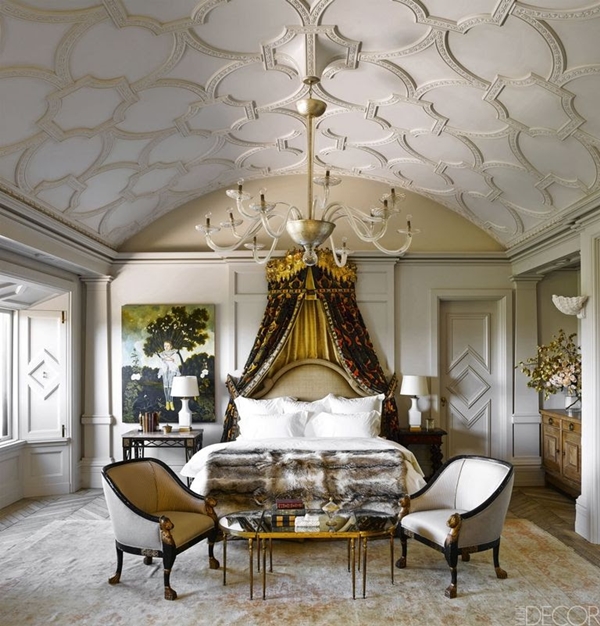 Your home is your personal heaven and so it must be just like what your heart desires. These lavish and opulent ceiling designs will add more value to it. Choose the one you liked the best and get on with it.