It is very popularly told that a home is where the heart is. Imagine going back home after a hectic day at work to those boring walls and interiors? Nah! Not a very nice though right? Now, imagine going back home to amazing monograms on your walls, doors and other possible places. Your home is your own safe haven – so why not add some lovely monogram ideas for the home for stamping your identity on your special place… You want to proclaim to the world that your home is yours and you can do that with a monogram? Then what are you waiting for?
Monogram Ideas for the Home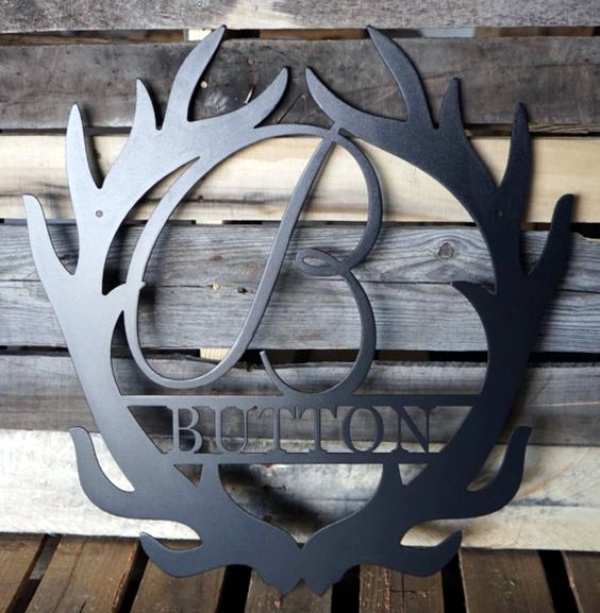 Address Plaque
There isn't a better way to tell the world that you and your family own the lovely home, than with a monogrammed address plaque. It would also make a lovely gift for someone. You can make it as decorative as you like or order one straight from a shop.
Curtains Et Al.
You can decorate your pillows, chair covers, curtains, with your initials or a monogram for adding an elegant little touch. An embroidered monogram is the best, especially if you do it yourself. If not, you can always get some professional help. The end result is the same – a nice personal touch.
Wall Art
One of the nicest and lovely monogram ideas for the home is to have a printed wall art. It would be ideal in the nursery or gallery and you can download it online for printing, so it is quite easy. If you are the lazy type, this one should work fine for you.
Welcome Sign
What a lovely way to welcome people into your home. Instead of the traditional welcome signs, a huge monogram on the door! It can double up as a doorknocker. Isn't that one of the lovely monogram ideas for the home?
Monogrammed Pallet
Your bedroom is the most personal room in the house. It is your own little space and a lovely monogrammed pallet hanging over your bed in the master bedroom just solidifies the feeling that you are the king of your home.
Dual Act
What if your lovely monogram ideas for the home included one that had a dual function? Well, you can have a giant monogram that has shelves built in and acts as a planter for those lovely potted plants. It can look colorful and a statement piece, if you plant some flowers in it. Such monogram painted with sequin paints on plates will give your dining room livelier look and these are the cute art projects that your kids can do too!
Light of your Home
Monogrammed lampshades add a nice personal touch, and you can hang them up in the garden or in your home. As soon as they are lit, your monogram comes to life. That should bring a huge smile to your face!
Ambience for you
Everyone loves scented candles. What if you could get monogrammed ones too? That would make a lovely gift for your mother or your sweetheart. The right ambience for your home! Use them in the living room or bedroom or anywhere else and breathe in the perfume to relax.
Place Mats
Place mats on the table with your initials are another of those lovely monogram ideas for the home. You enjoy them, as do your dinner guests. There are easy do it yourself options as well as off-the-shelf ones you can order. And I personally experienced that such a modern idea will compliment such stunning contemporary home decor.
A Classy One
Celebrate your victories and special occasions with a personalized and monogrammed champagne bucket. You can get it online and it impresses the hell out of anybody you serve it to. Champagne is for celebrations. Celebrate your identity with this bucket!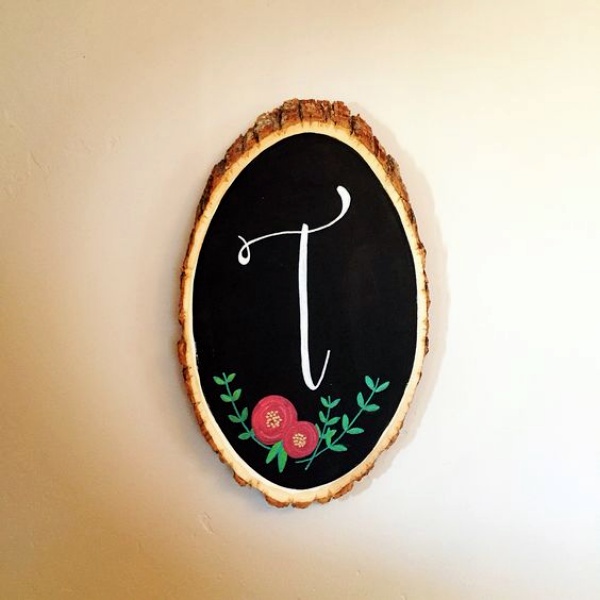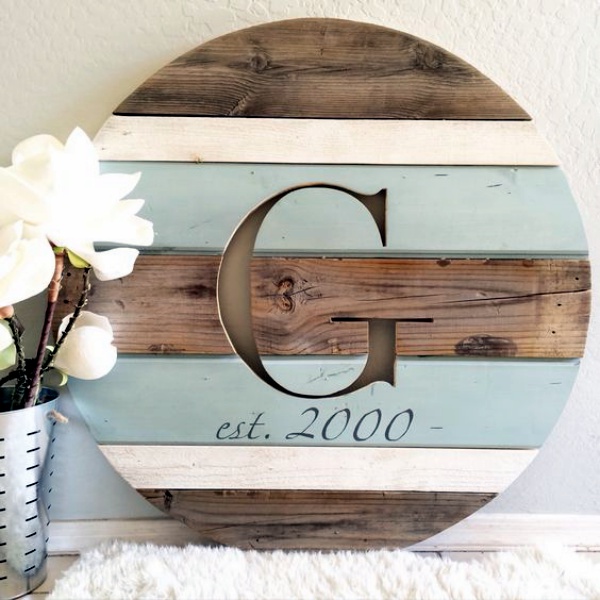 These lovely monogram ideas for the home will put you a step ahead in the department of home décor and you can either use them in your own house, give them as a gift to your near and dear ones, or just suggest it to someone who is looking for a monogram for their house.
Save
Save