You might have some doilies lying around somewhere in your home. Yes? Wait what? You are thinking about throwing them away! Just stop exactly there. These poor idly sitting doilies can help you in so many ways you can't even imagine. You can have some real fun with these doilies loitering around. Whether it is a crocheted doily or a lace or paper doily, you can create some amazing home decor items with this Creative Doily Craft Ideas For You. Have a look on the ideas below and I am sure you'll be awestruck. How about bringing your creative entrepreneur skills to the market and making this story unforgettable for you. Make and sell; 'cause why not?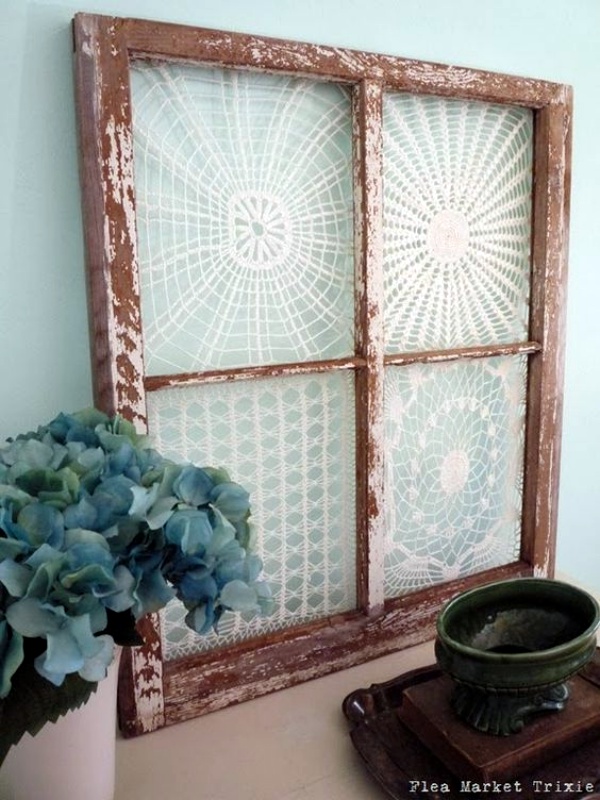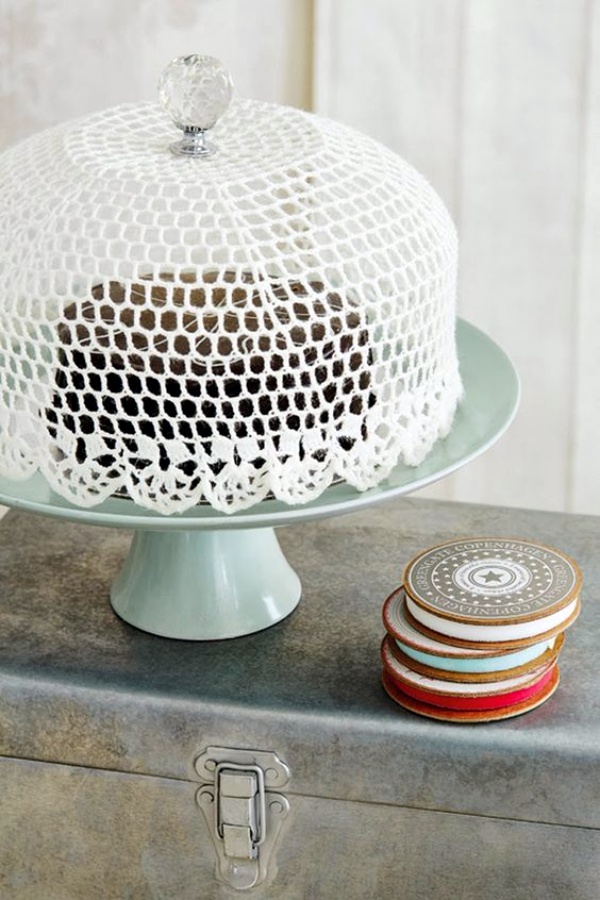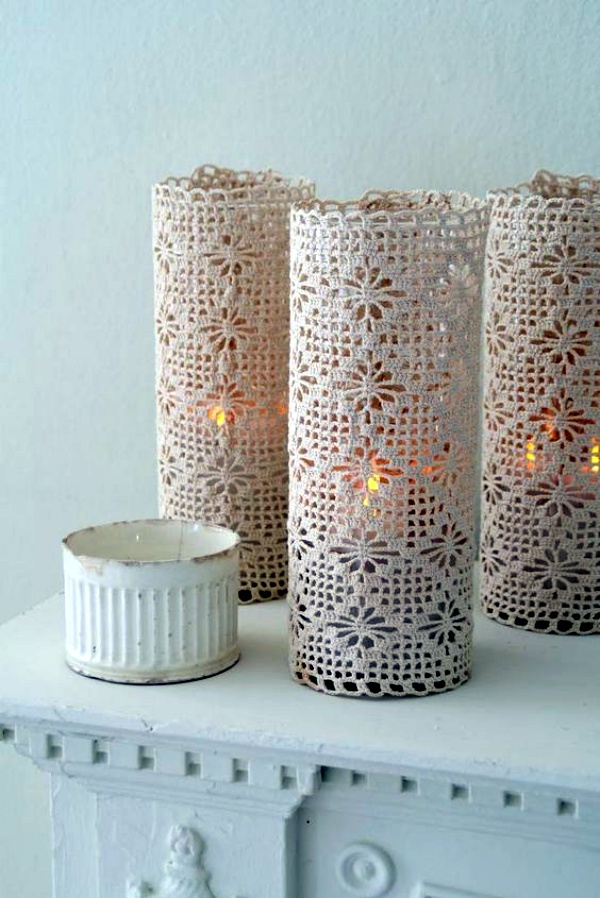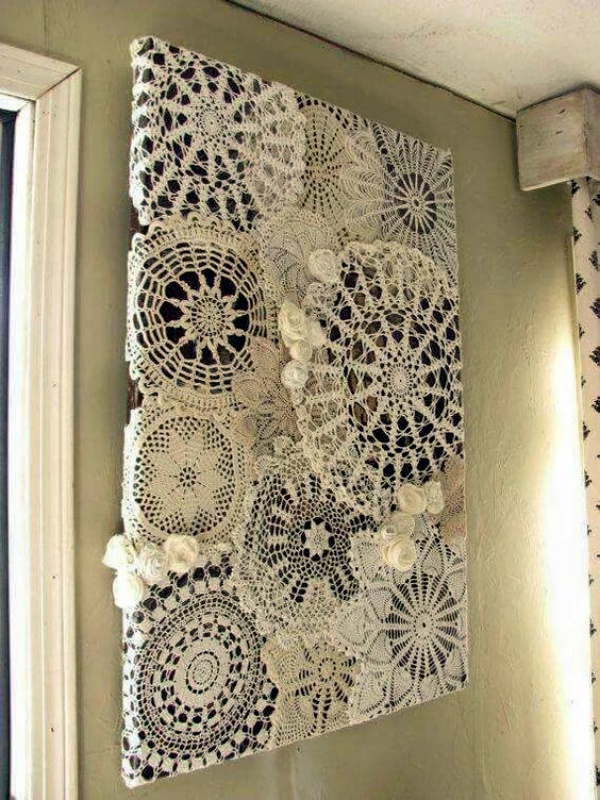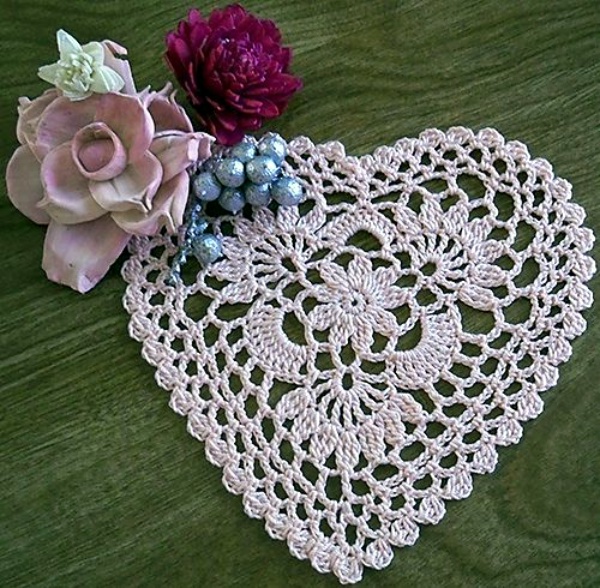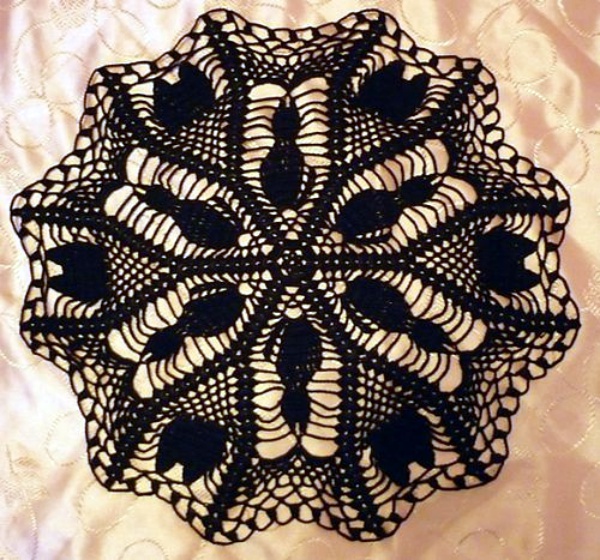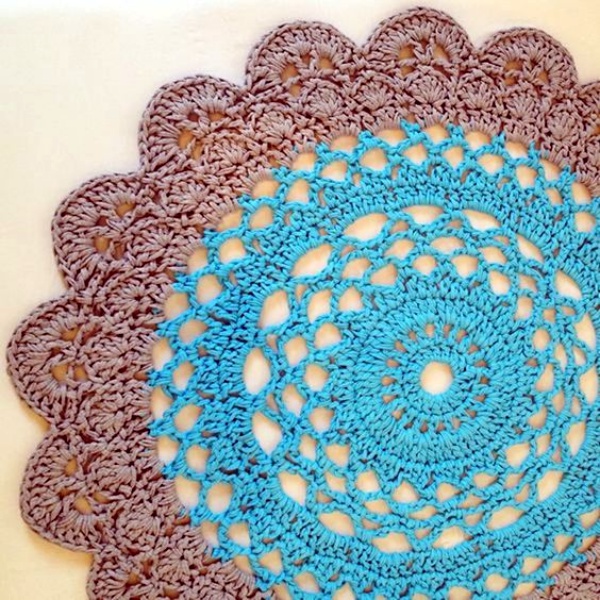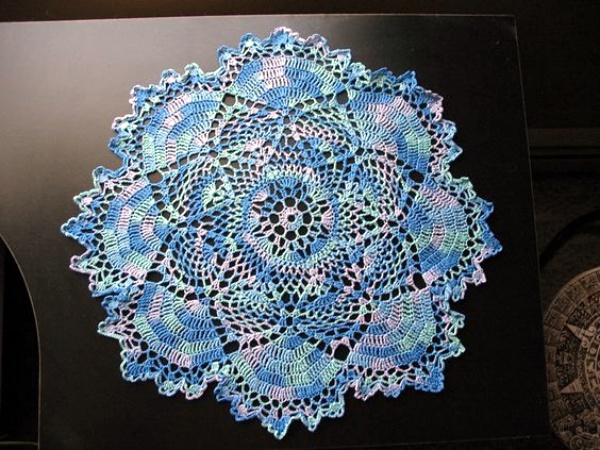 Creative Doily Craft Ideas For You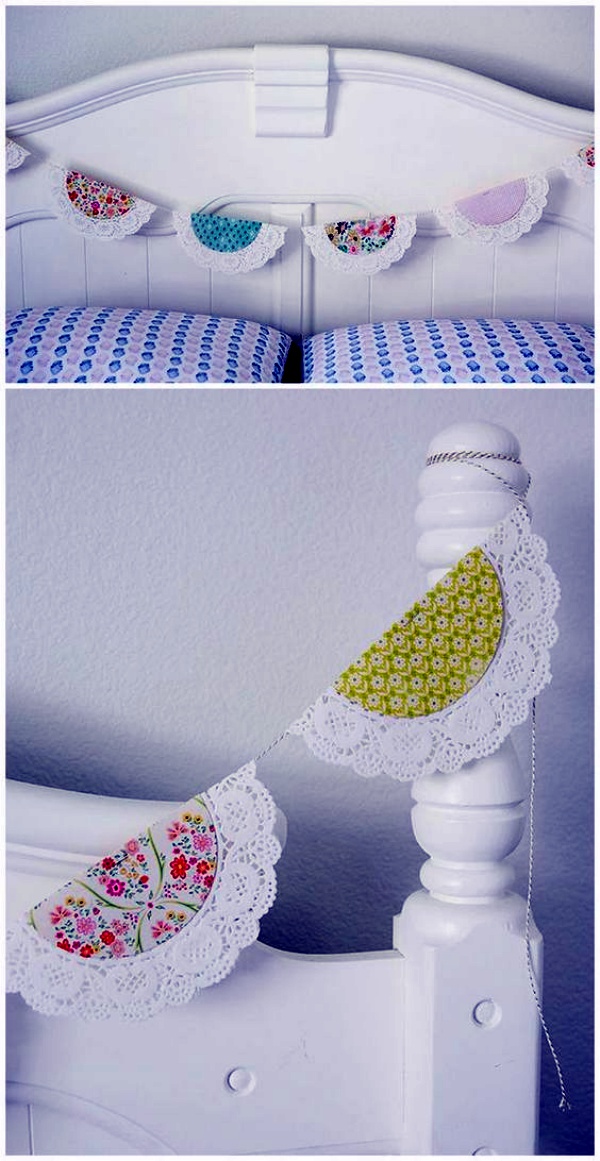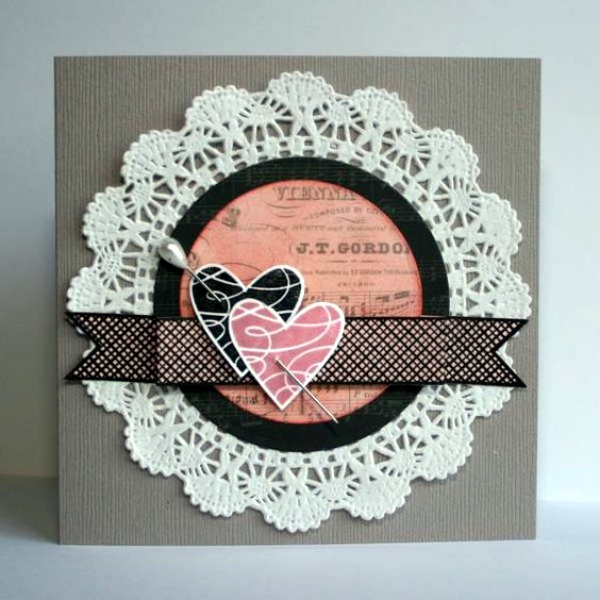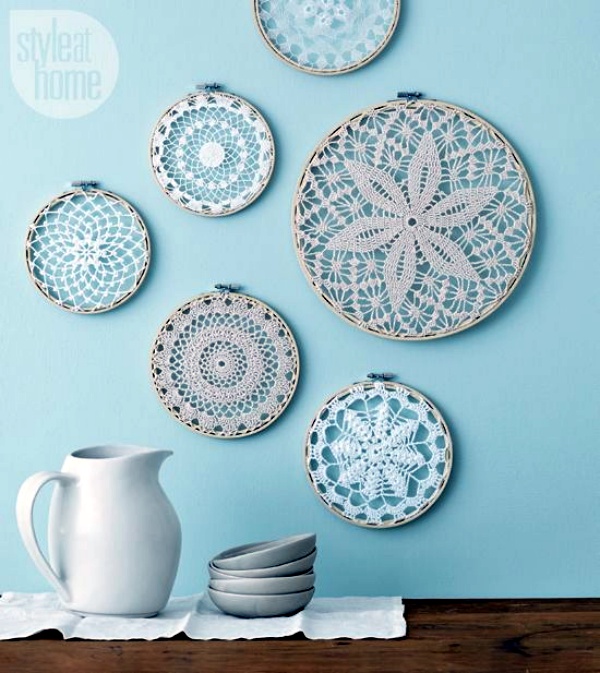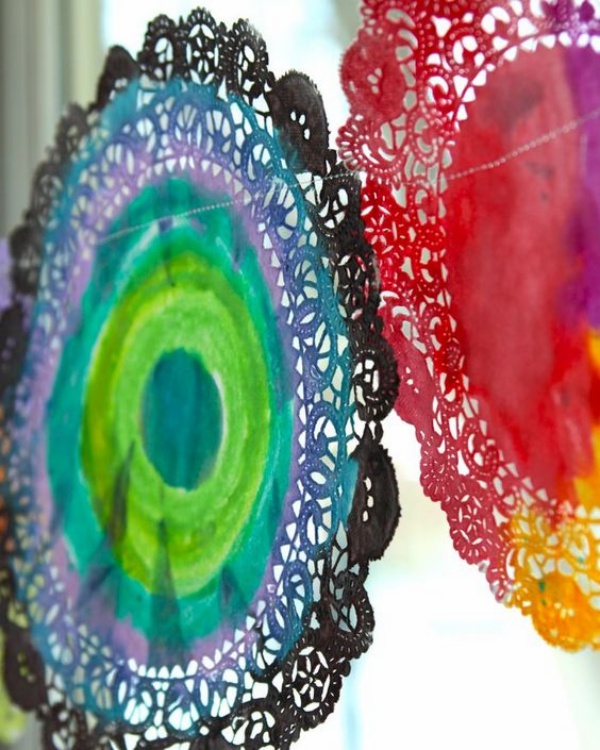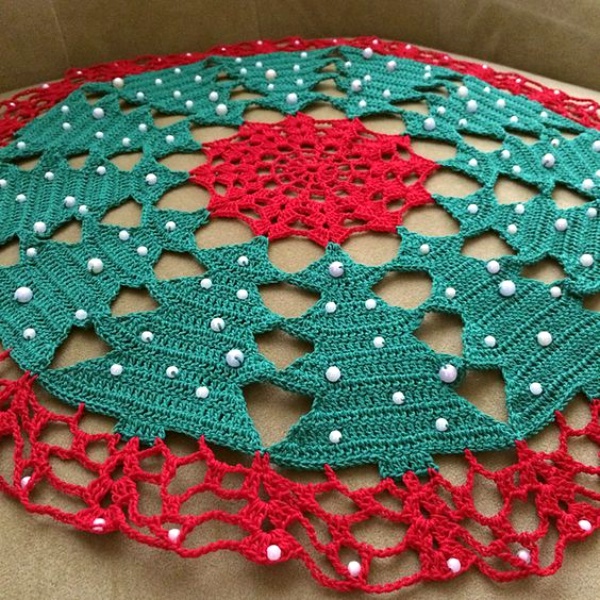 Amazing Doily Wall Art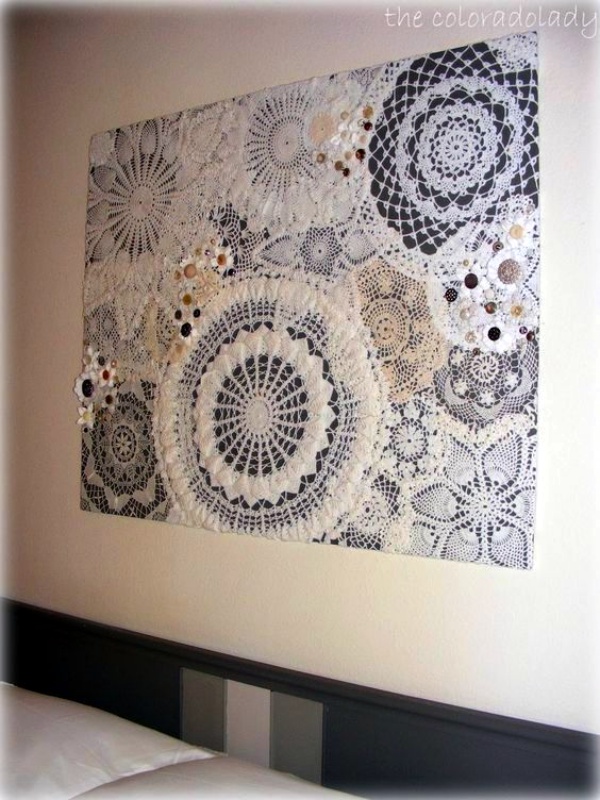 Doilies can make some impressive wall arts. One of the greatest things about doilies is that they are available in diverse designs, shapes and colors. And using these different patterned doilies one can create some beautiful pieces of art work. You can either arrange them in a pattern directly on your wall or you can use a canvas. These spellbinding wall arts will turn your plain wall into an exquisite one.
Regal Paper Doily Chandeliers

If expensive glass chandeliers are amazing then these paper doily chandeliers are a wonderful surprise. And they wouldn't even lighten your pocket! Paper doilies are easily available for just a few pennies. They are easy to make and give your home a nice vintage décor.
Decoupage Bottles And Mason Jars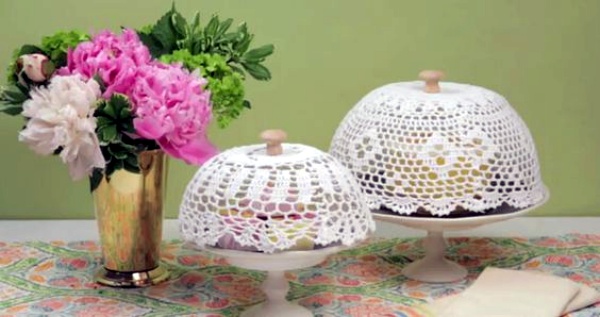 Rather than throwing your wine bottles you could turn them into some unique vases. You can either use paper doilies or lace doilies or simply stick them to the bottle. Now, using mason jars or cylindrical jars you can make some awesome luminaries. Cover these jars with either crocheted or lace doilies and put some fairy lights inside them or you can also use LED lights. Give your pen holders a great look with these doilies.
Give Your Old Boring Furniture A Coat Of Doilies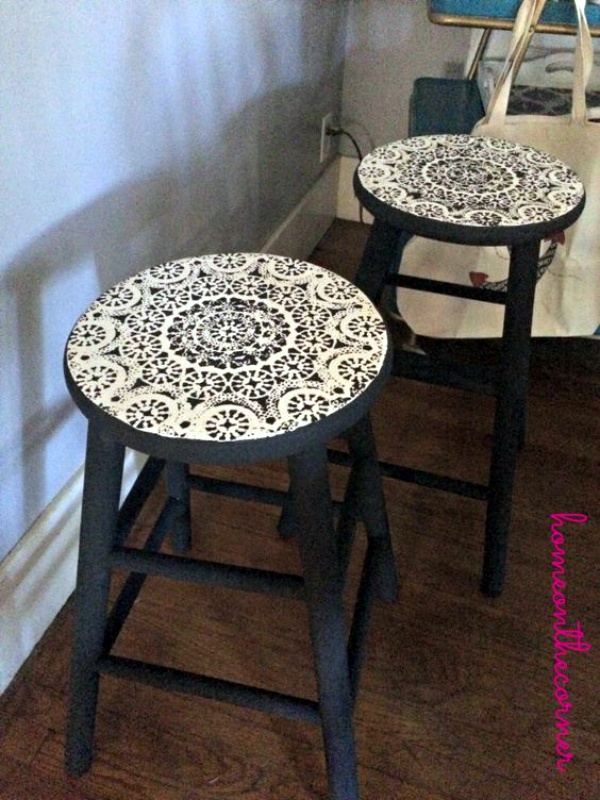 If you are bored with your old boring stool or a chair, you can give them a new unique look with the help of doily. You can get eccentric designed furniture using just a little paint and some paper doilies. Any outdated piece of furniture will be turned into an offbeat one and will enhance the vintage décor of your home.
Get Dolled Up With The Doilies!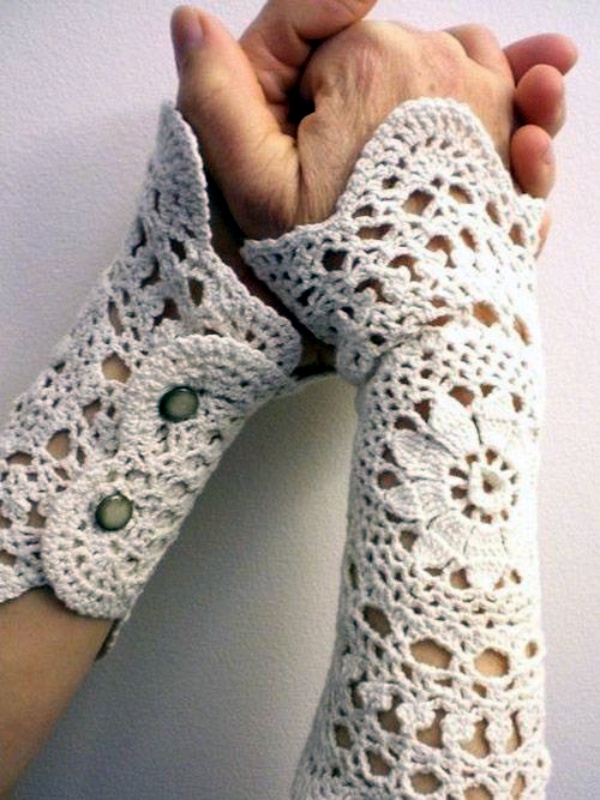 Using lace or crocheted doilies you can turn your plain tees or shorts into some elegant pieces. Simply cut a hole in the back of your t-shirt or tank tops or cut the seams of your shorts and sew a crocheted doily into it. If your doily is made of lace and sequins and pearls and beads then it's more wonderful. It will give a stylish and bohemian look to your outfits. You can also simply paint your dull tees with this doily as a stencil. Winter and these gloves that you would love making will make it a big achievement for you for sure. Find out more what you can do this winter here!
Books Covered With Doily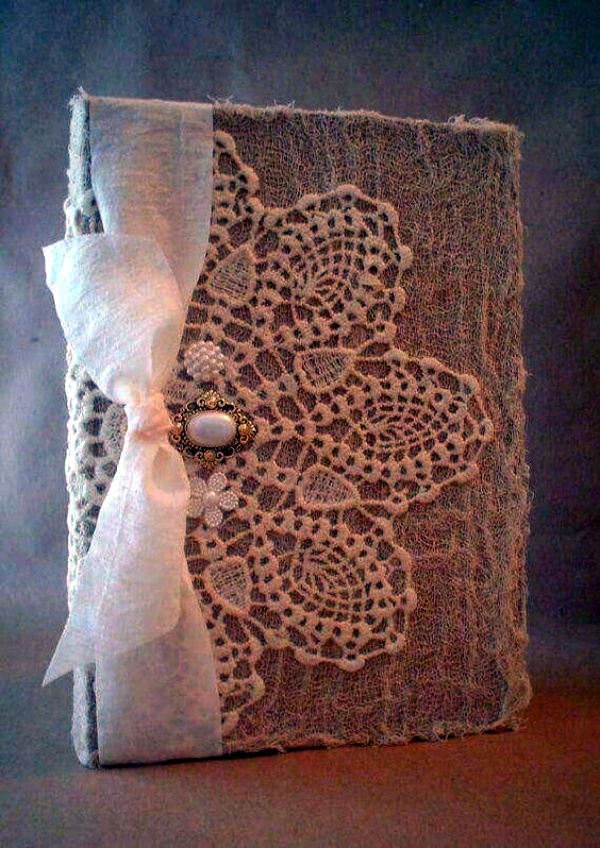 Using paper doilies, books can be given some ethereal look. You can either print doily design on the covers or simply glue some paper doily on it. These books can be either kept as décor items or you can also gift them to friends and kids.
Eclectic Doily Table Runners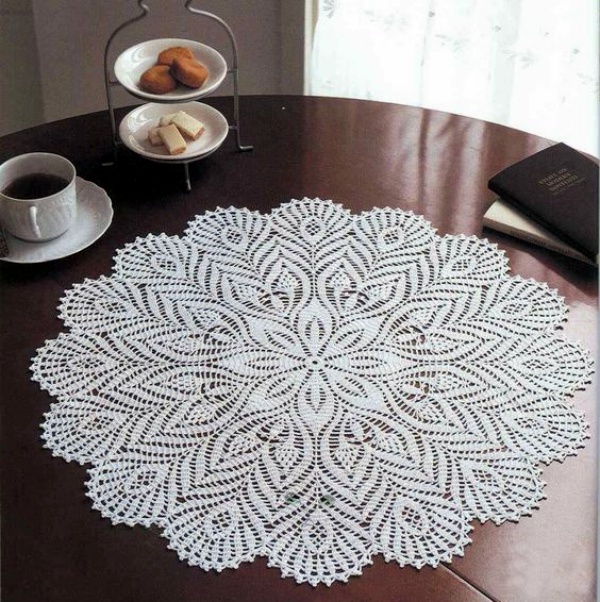 Your tables will become the center of attraction with these attractive table runners. Using different colors and sizes of doilies and sewing them together, you get some lovely vintage table runners. You can also make rugs made of crocheted doily. Also, by extending a table cloth with lacy or crocheted doilies will give you an appealing tablecloth. Indeed, pom pom will add a touch of colors and fun instantly. Find more crafts here.
Delicate Doily Bowls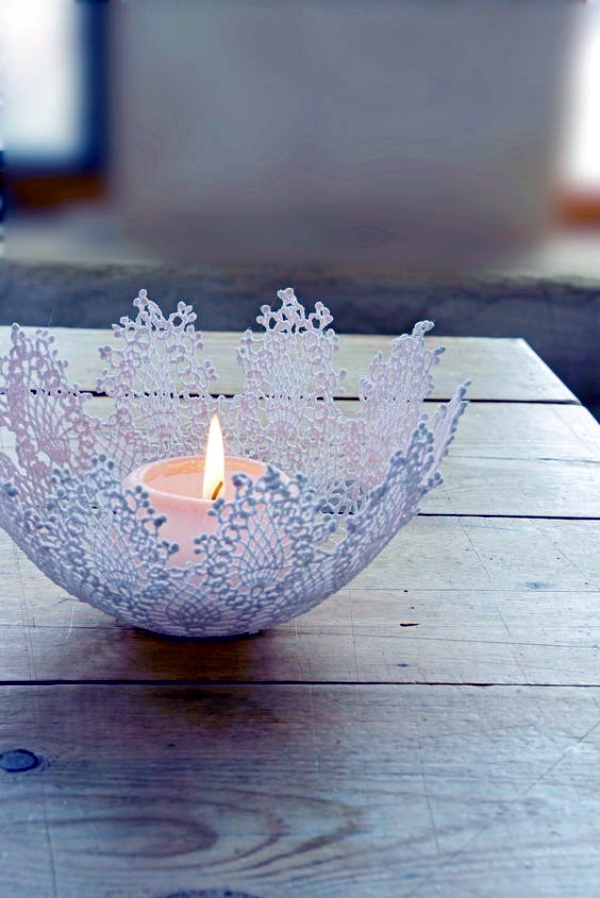 These doily bowls will make you go aww… They are easy to make and you can use them for different purposes such as a candle holder or a jewelry holder or to keep some light hair accessories. You can either use paper doily or lace doily. Wrap a lace doily that was previously dipped into wallpaper glue around a full blown up balloon. After it is dried you just pop the balloon and you have pleasant doily bowls. Since, it's a Christmas season why don't you try snowflake bowl!
Vintage Doily Quilts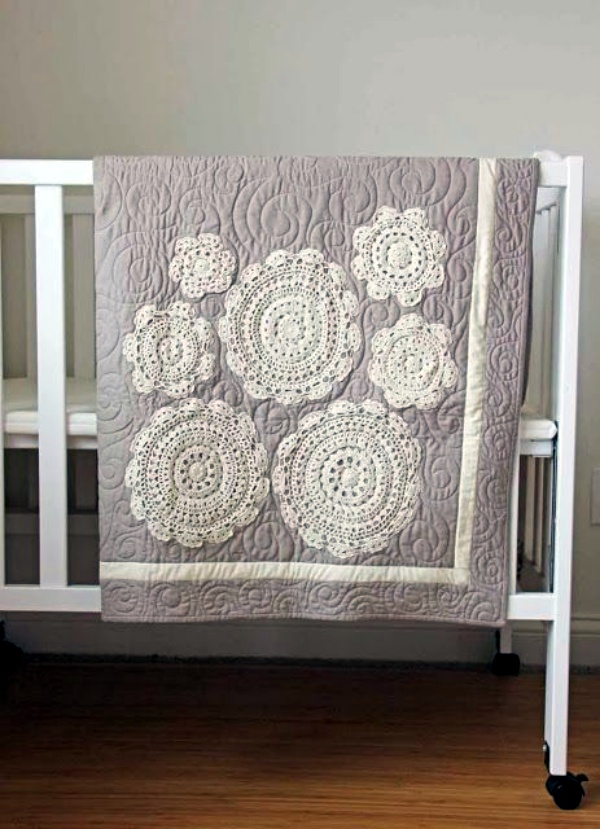 Add some memories to your plain old quilt with vintage doilies. Crocheted or lace doilies with buttons or beads can make some beautiful quilts. These incredible doily quilts are simple to make and can be made in very creative ways with varying designed doilies. Make these as a gift for someone special or you can keep them for yourself as well.
Hanging Doily Lamps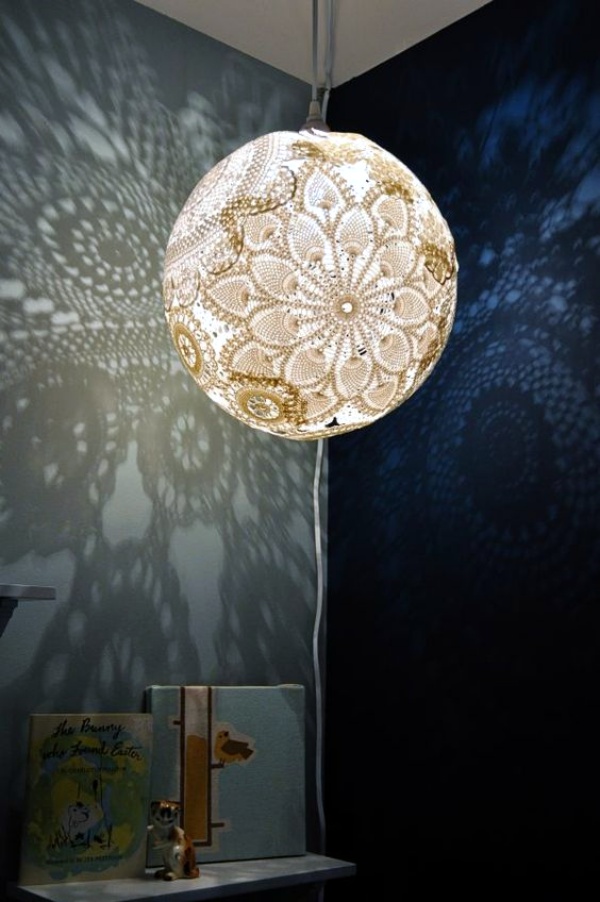 These lamps are sweetheart! So easy to make and the light that flickers through the holes of these doilies creates a beautifully designed illumination. A modern rustic look is achieved with these lacy doily lamps. You can also make your old lamp anew. Simply decoupage the lace dollies on the lampshades and get a beautiful piece for the home decor.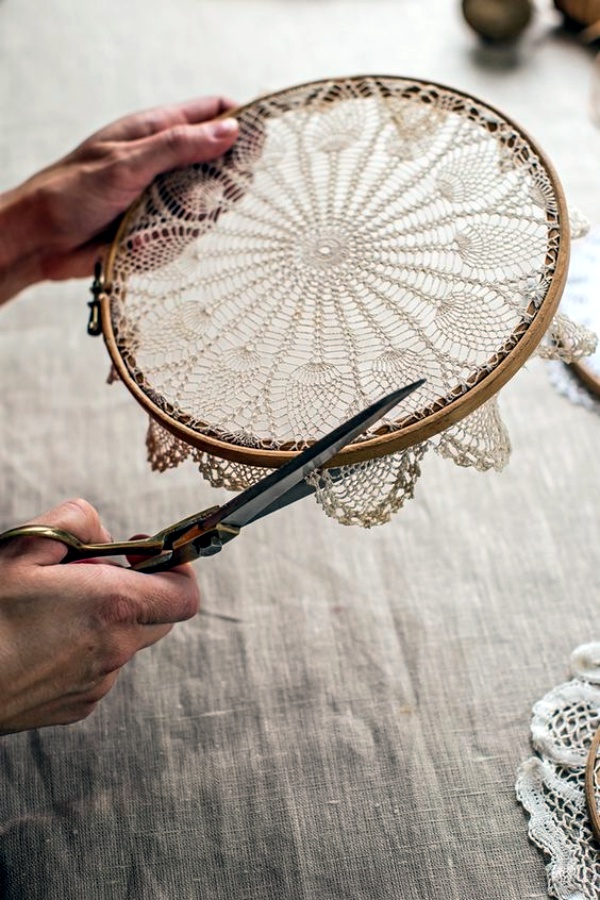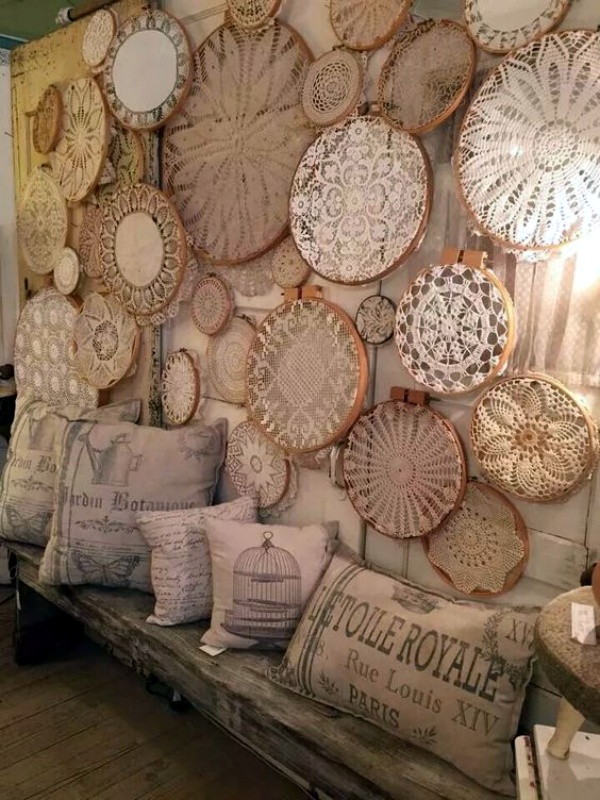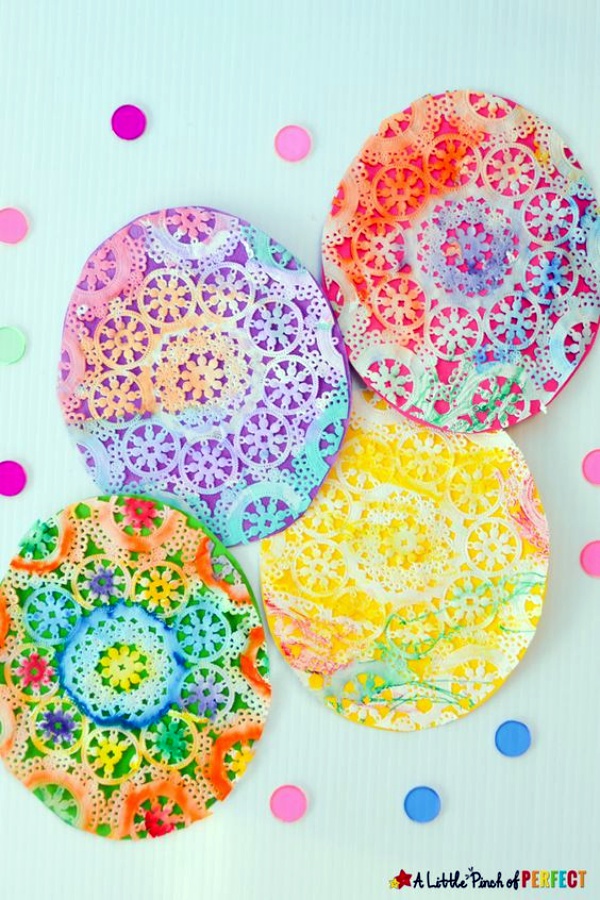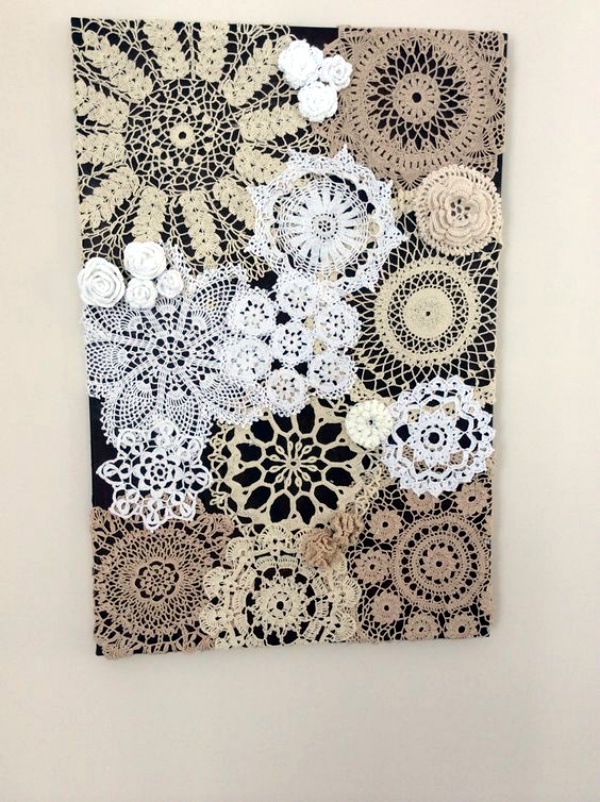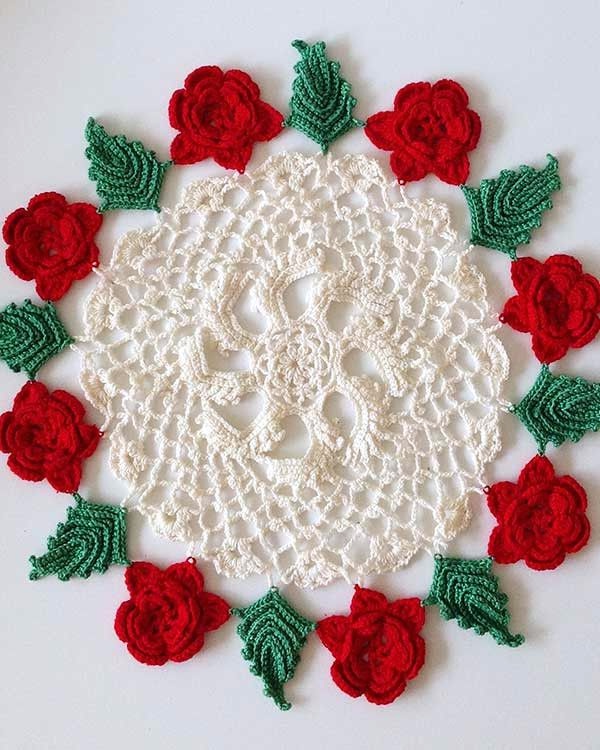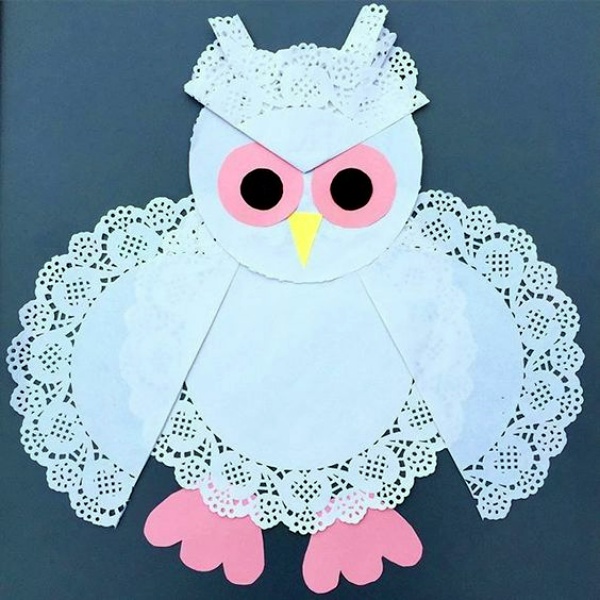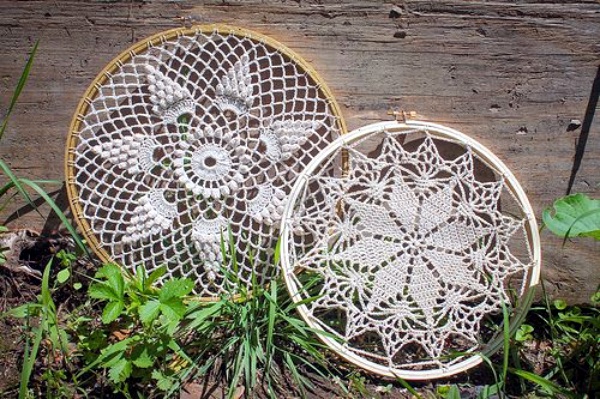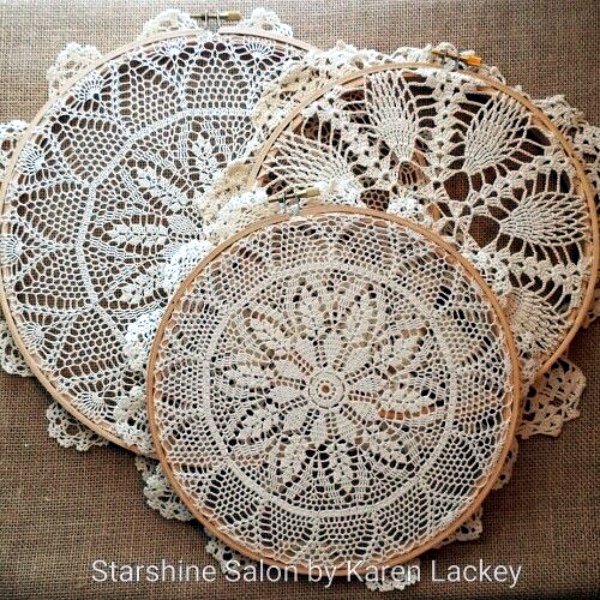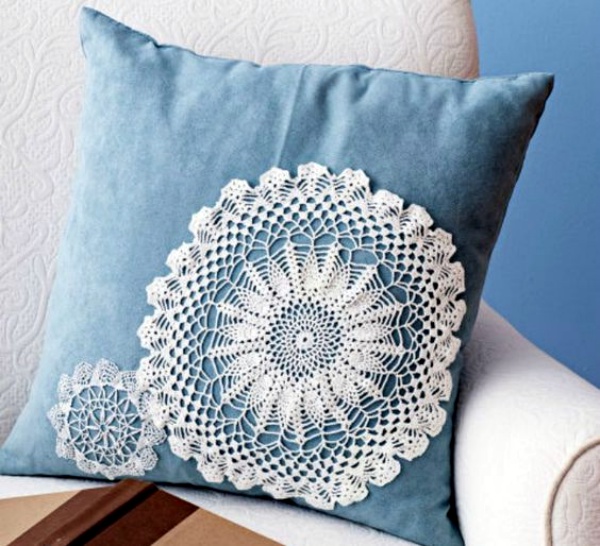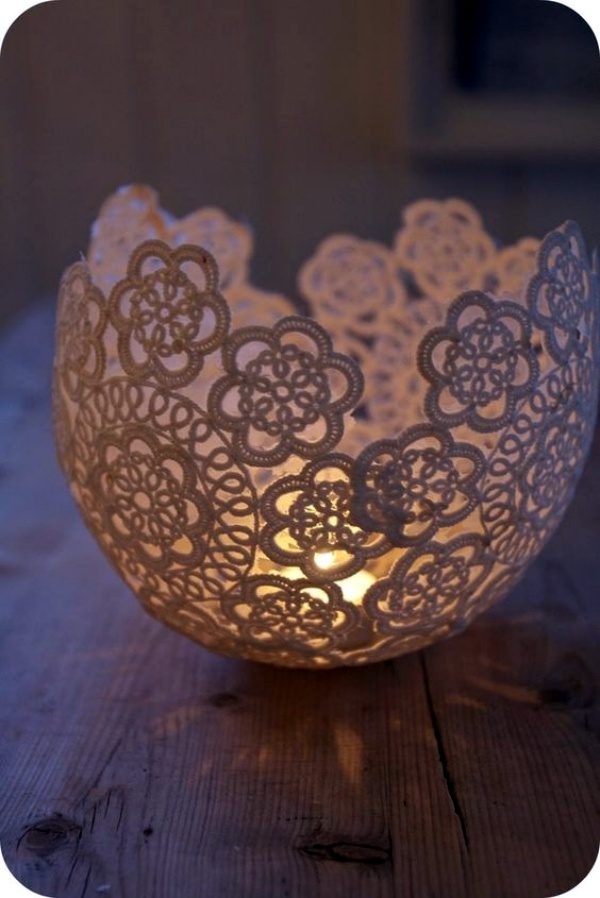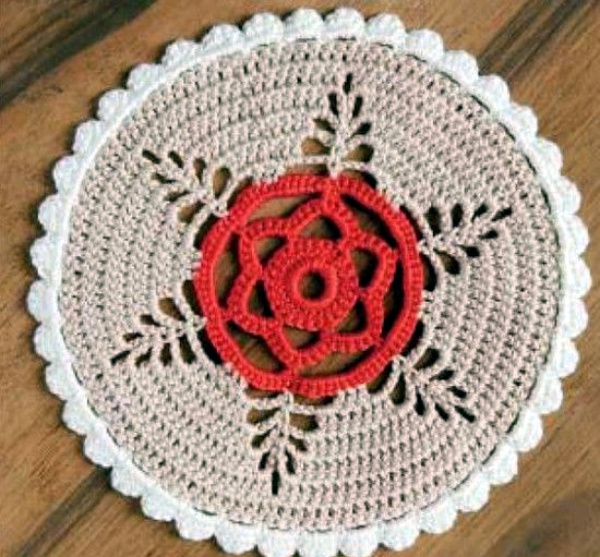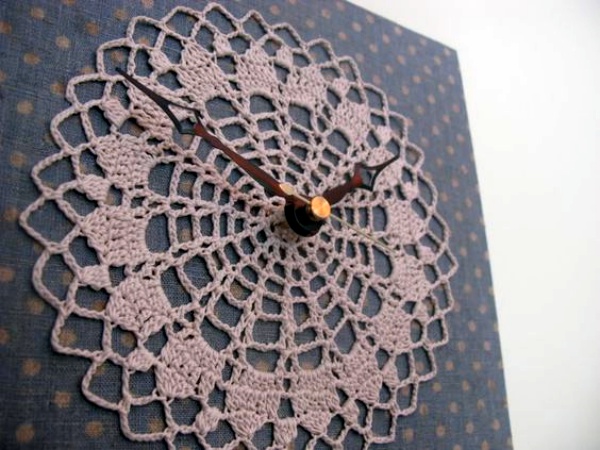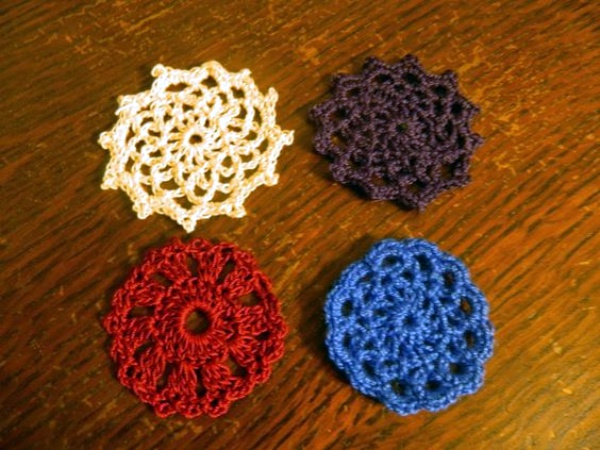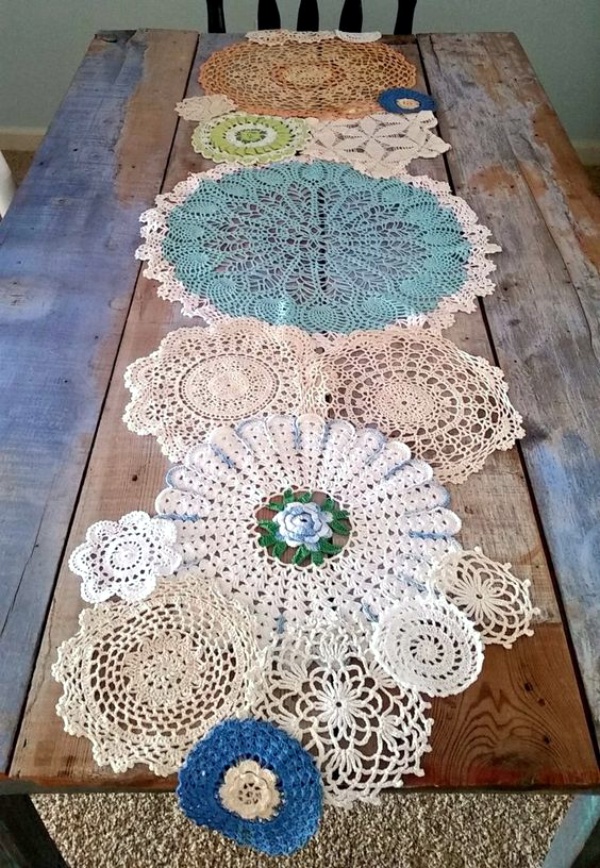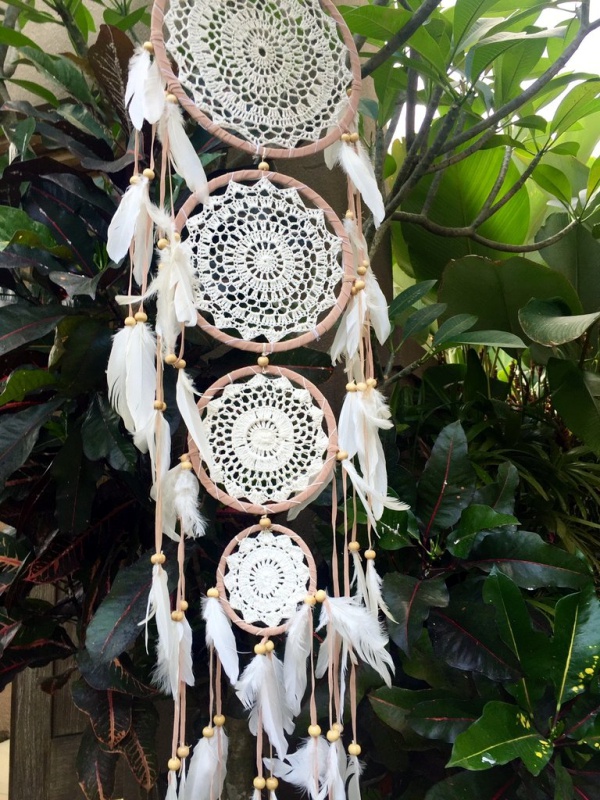 See, how easily these doilies can make something old into something new or how they can just change your decor with a few fun craft ideas. I am gonna make a lot of these items. What about you? And with the end to this fun topic, here we have for you the amazing glue gun crafts to try.