The whole world is talking about the need to have more plants and to help the environment by adding greenery on the one hand but on the other, the lack of space is putting paid to this. That is why, we do appreciate people who are striving to have some form of greenery around them even if it means coming up with ingenuous ways to have a garden around them in the limited space they have.  In this article, we will talk about elegant planter ideas that you can make yourself and use to create a hanging gardens within your home. While we are on the subject of using unique ideas to create a garden in a small space, we feel that you should also look at beautiful bottle gardens that will make you beam.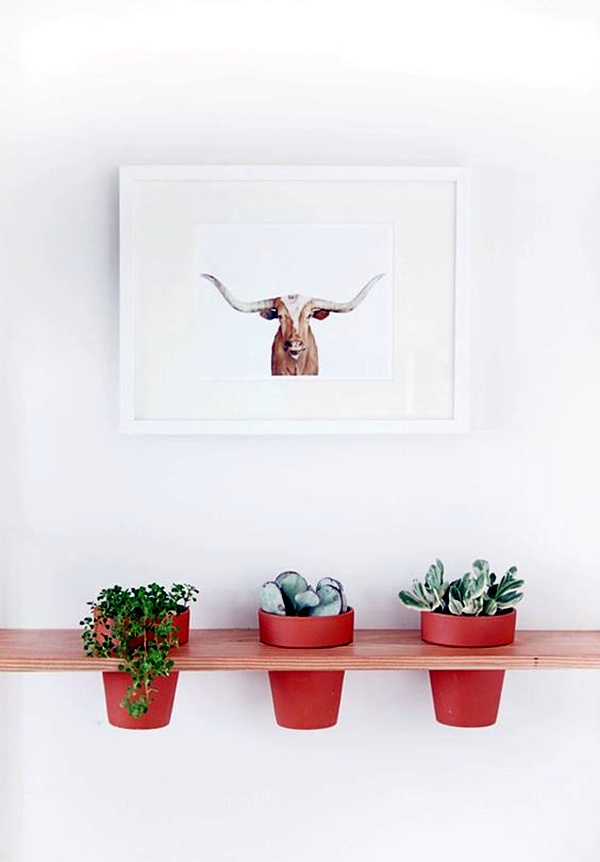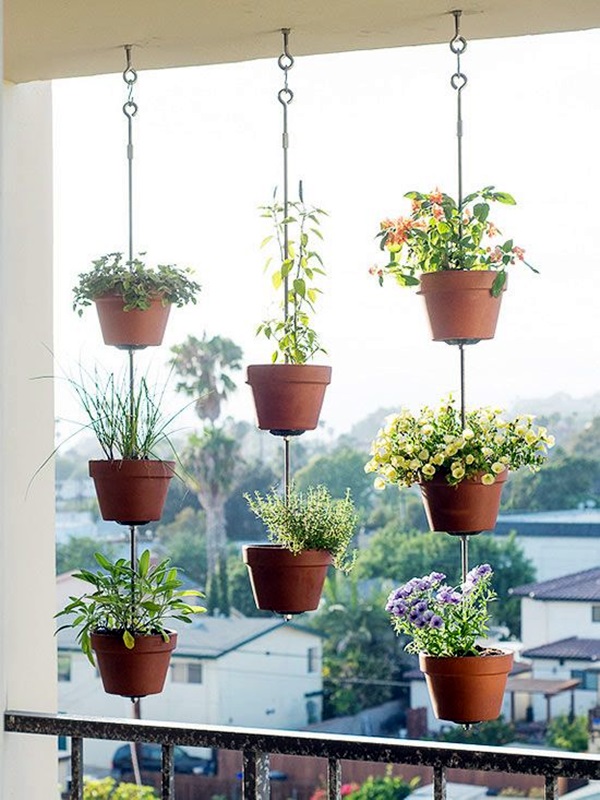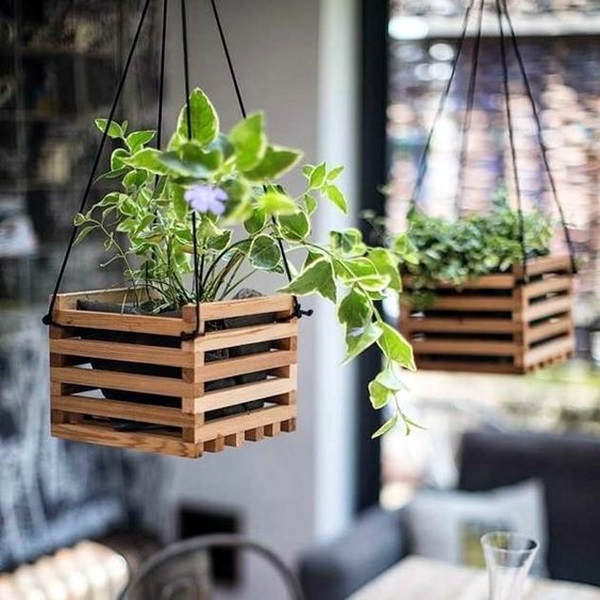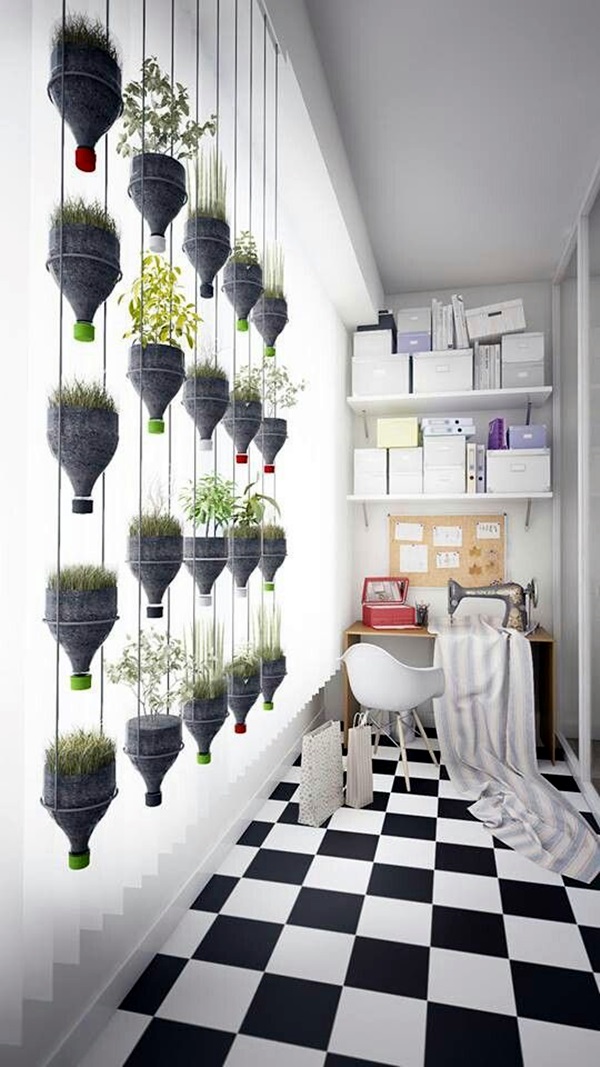 Elegant DIY Hanging Planter Ideas For Indoors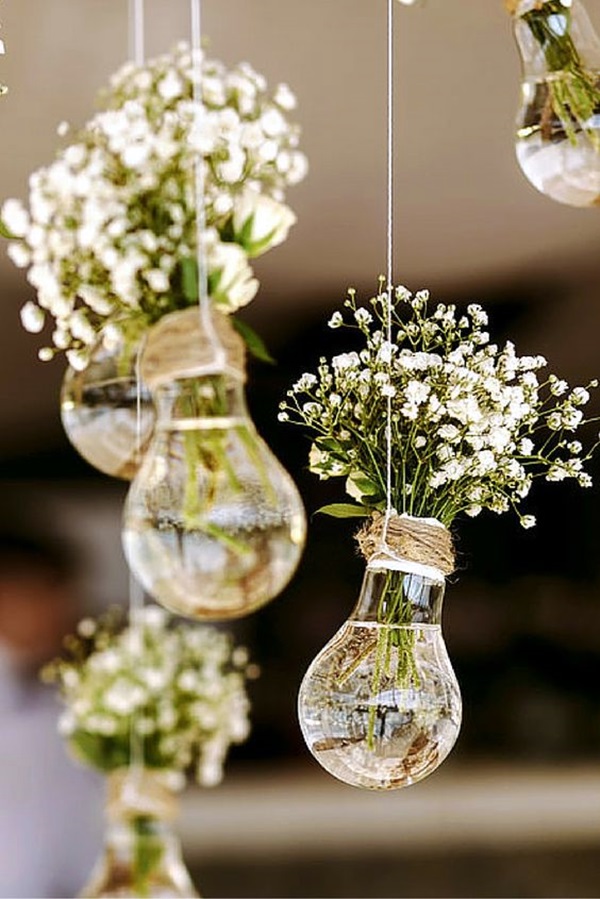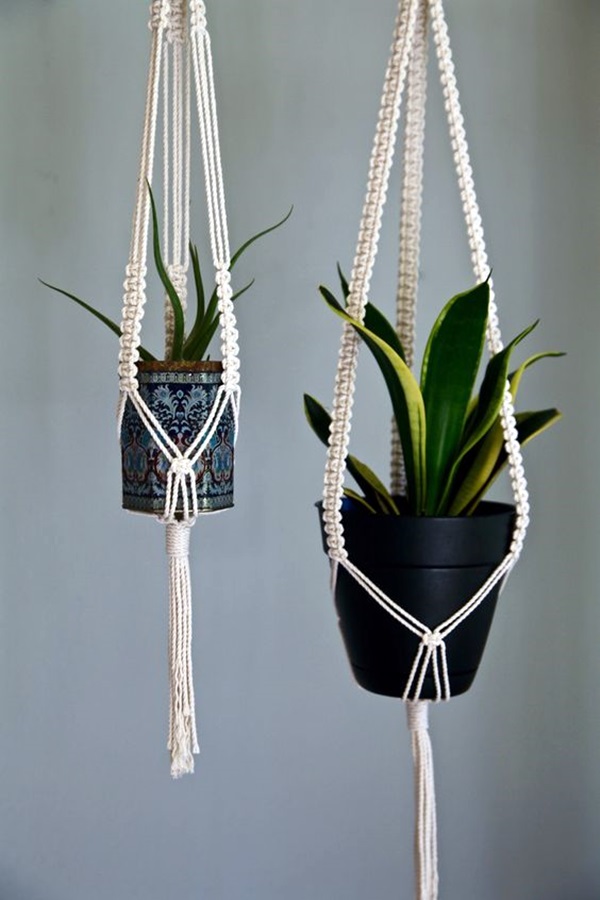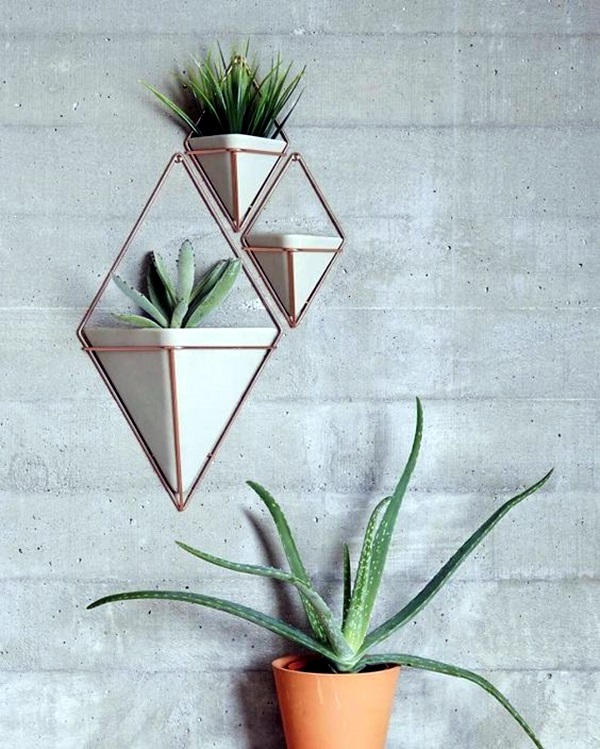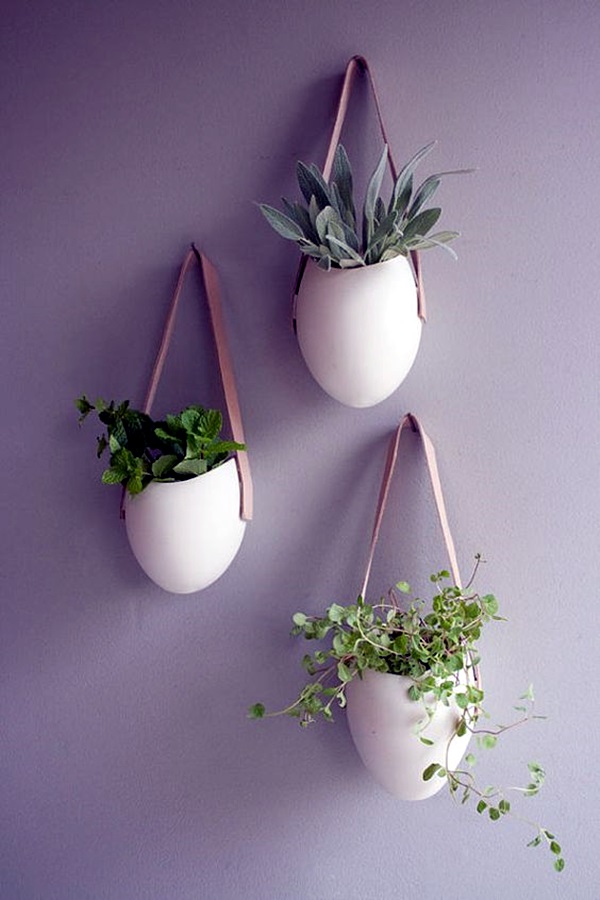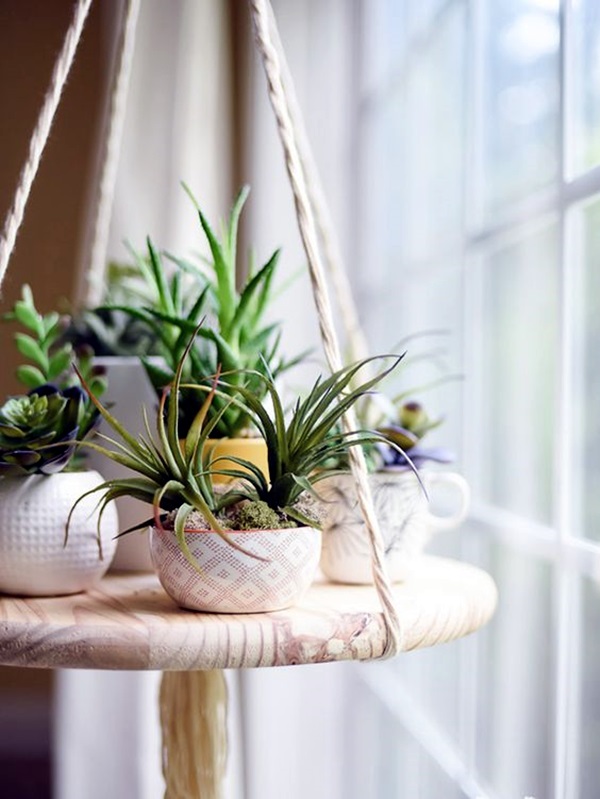 And if you are thinking of expanding your hanging garden a bit more, then you could also check out smart mini indoor garden ideas so that you can collect the things you need to get started. What is more, on the same subject, you could also do well to check out smart space savvy garden ideas to set the whole thing rolling in a small but big way.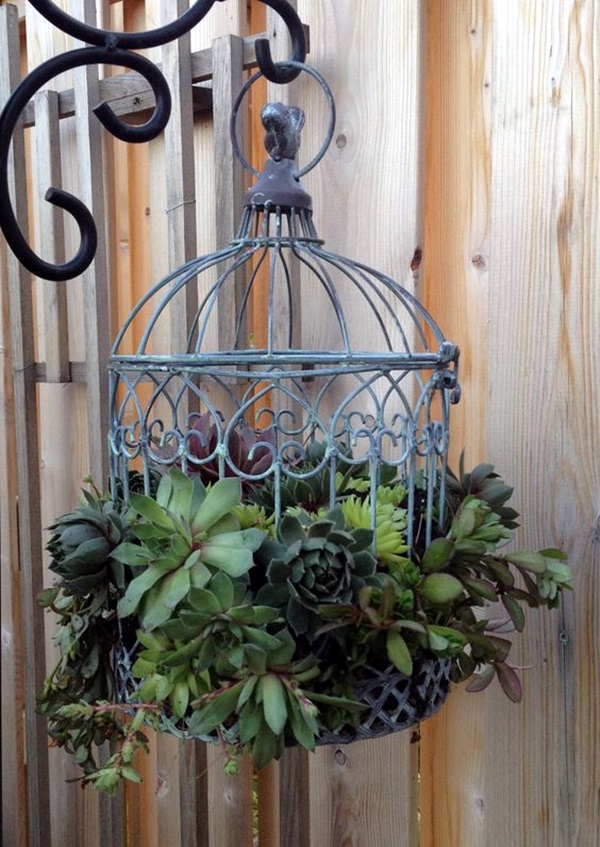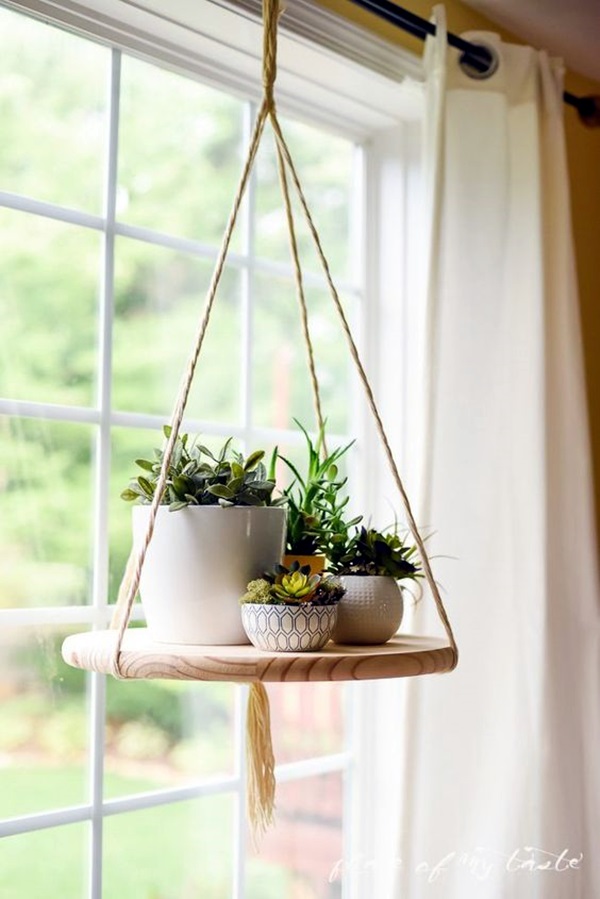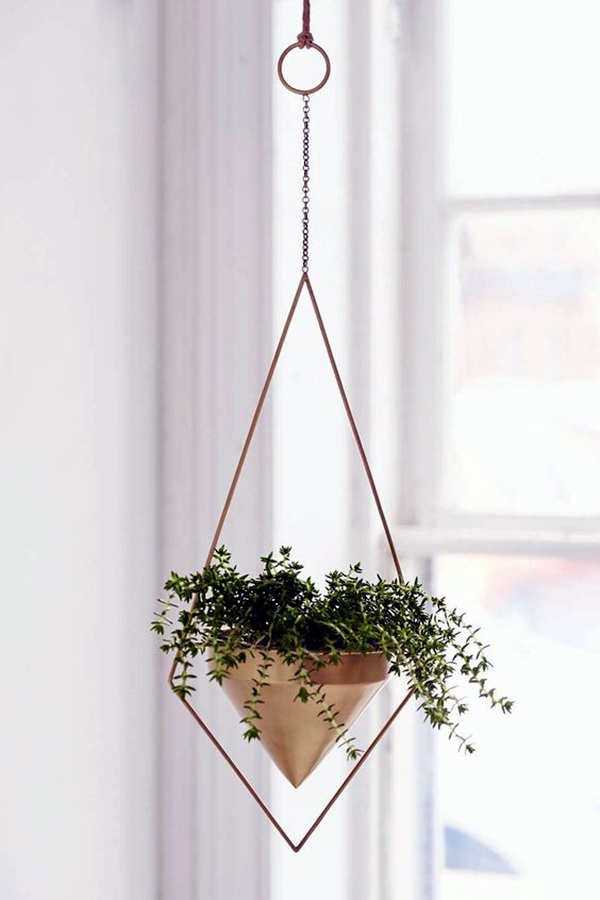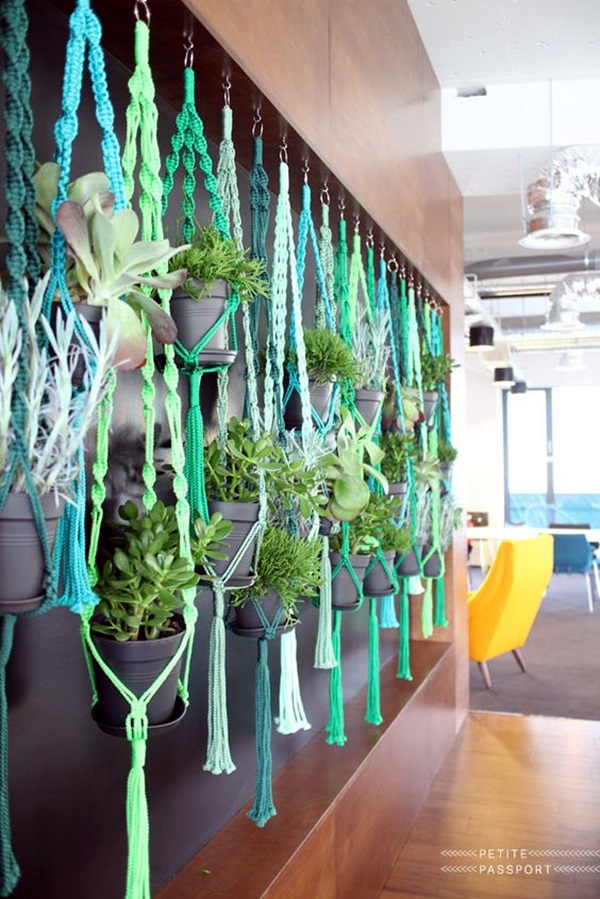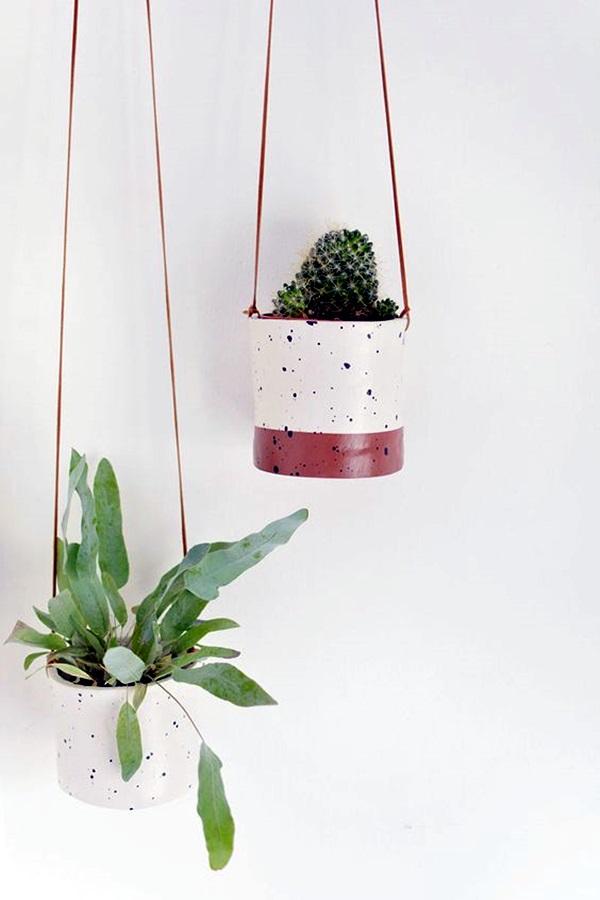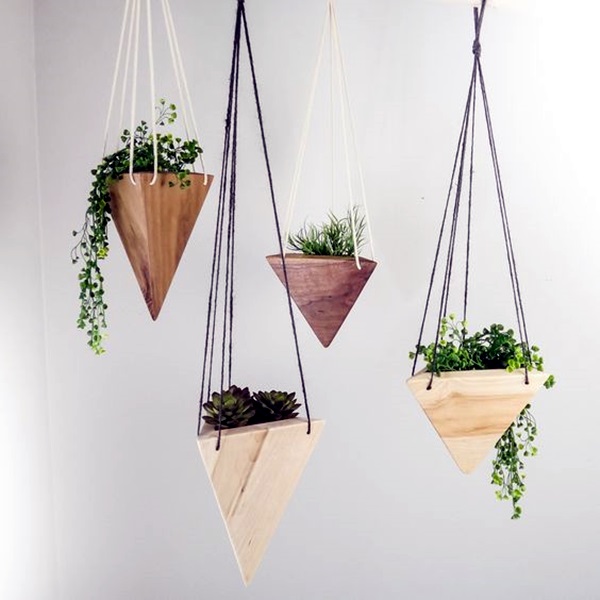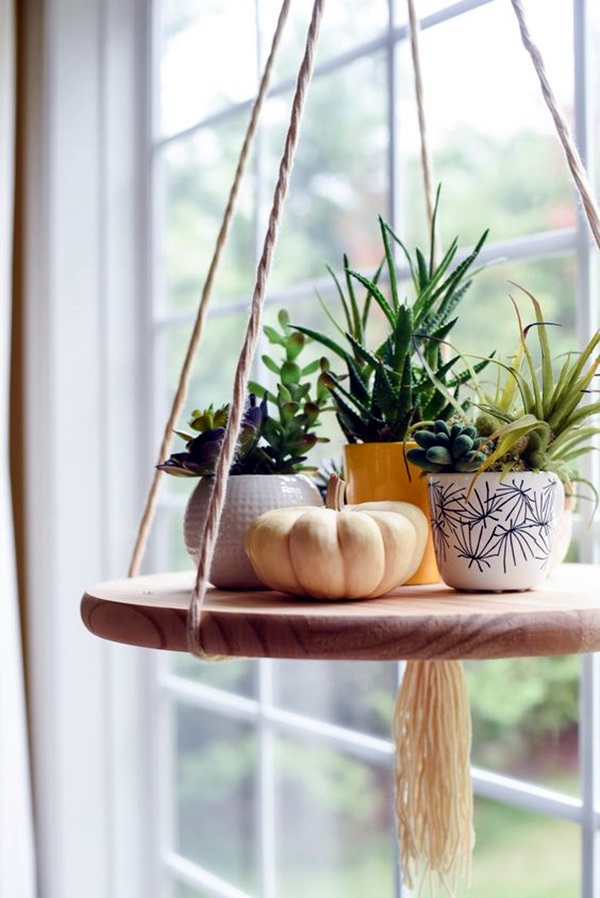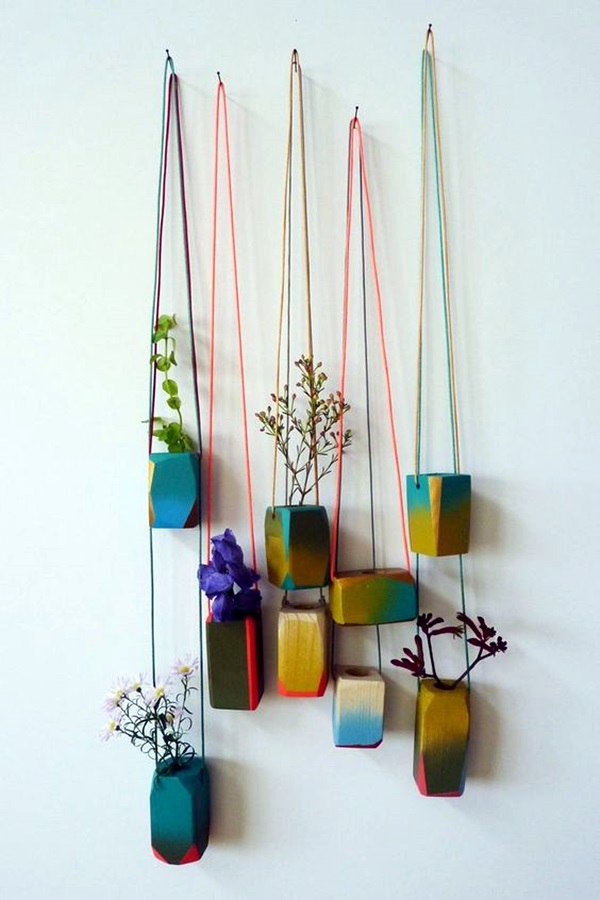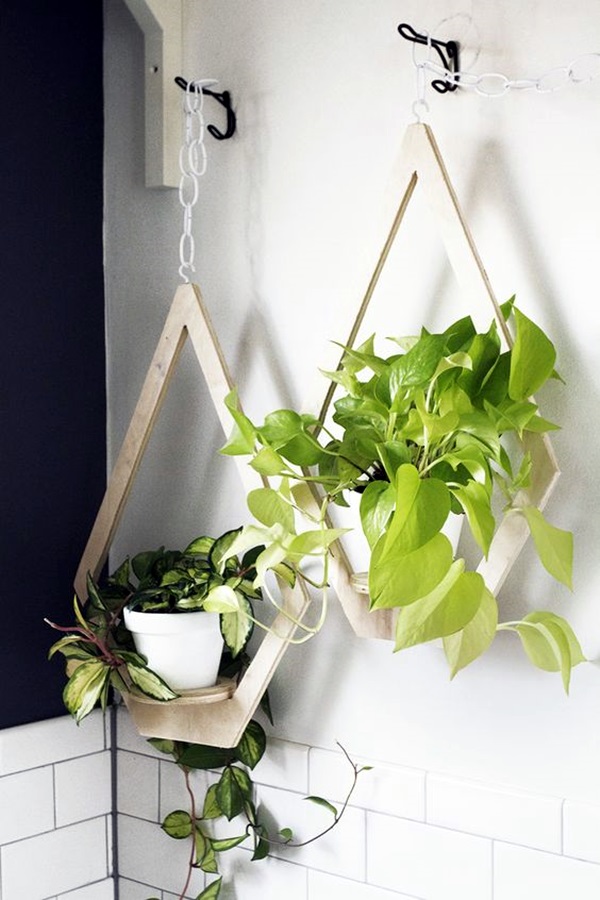 There are some smart and elegant planter concepts that you work on yourself if you are planning to start a nice and neat garden indoors. First of all, you need to know which are the good spots at home for you to hang your garden from. The space needs to have access to natural light and fresh air at the very least. You also need to ensure that the it is easy to water the plants that are hanging off the wall and roofs. What is more, there is a chance that there could be some water dripping from the plants due to several reasons and you need to ensure that the spatter of the water does not affect the equipment around the space.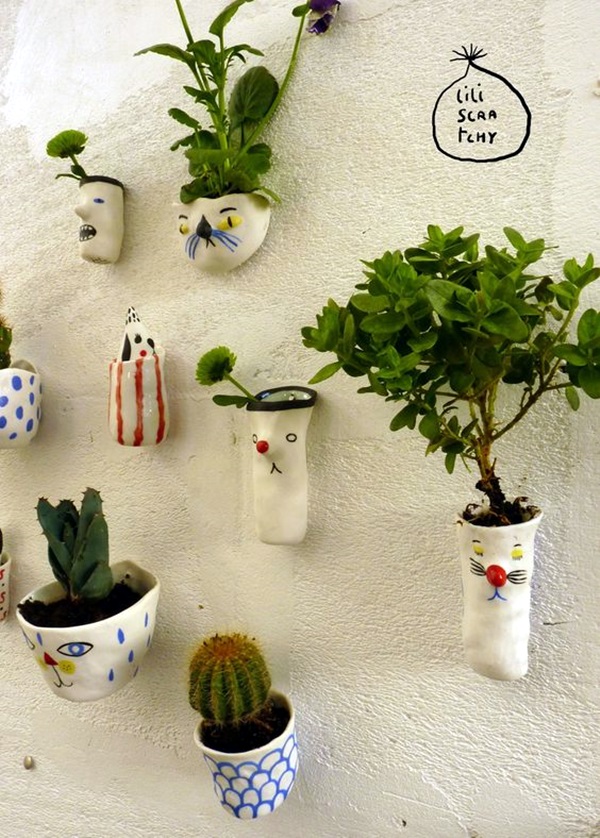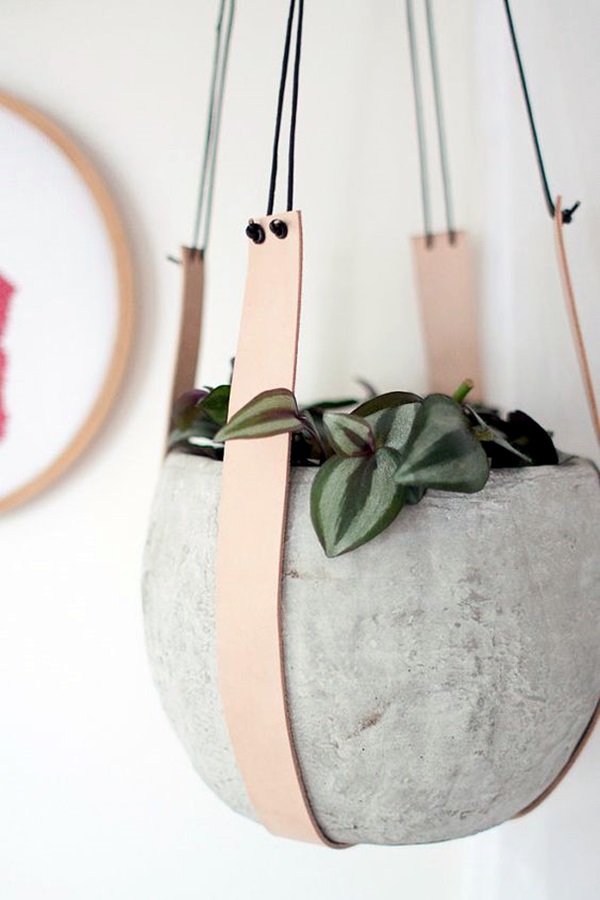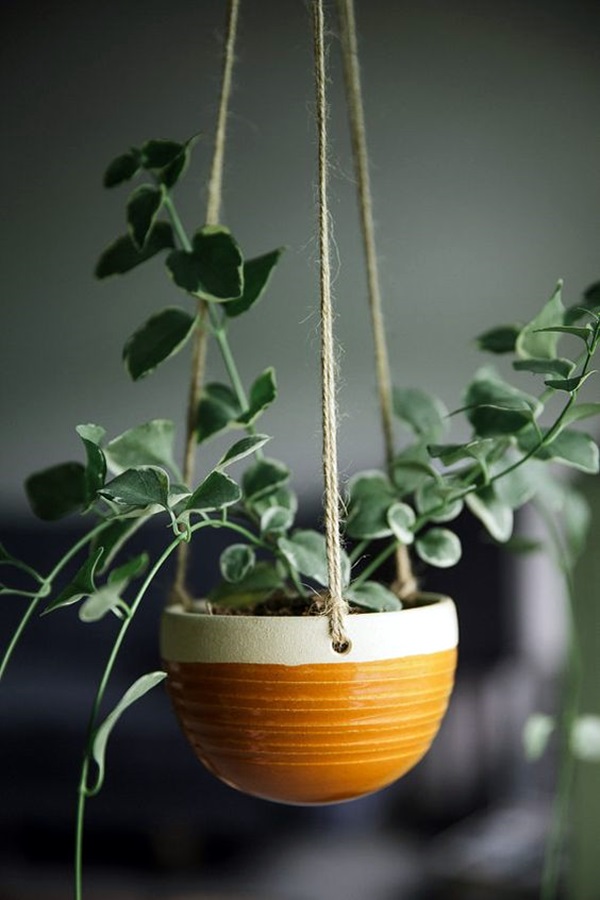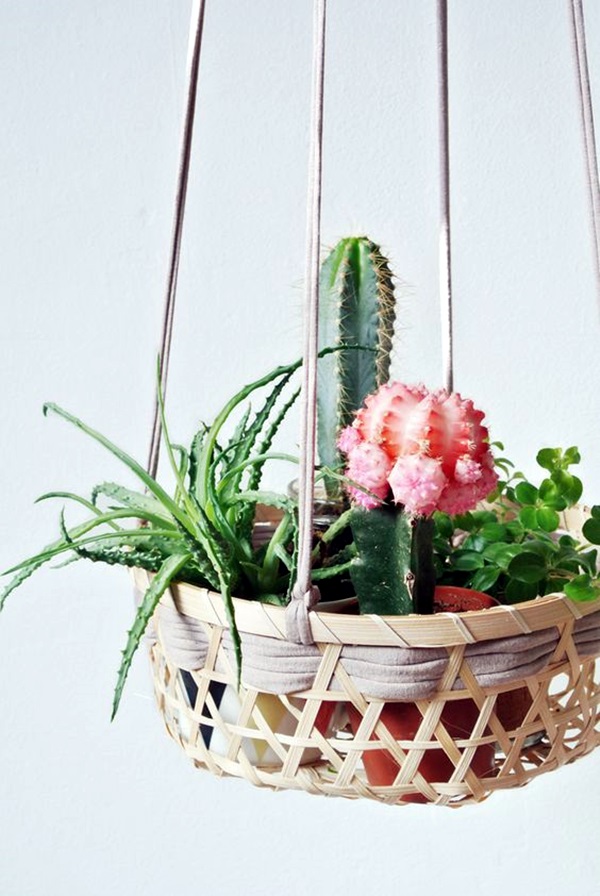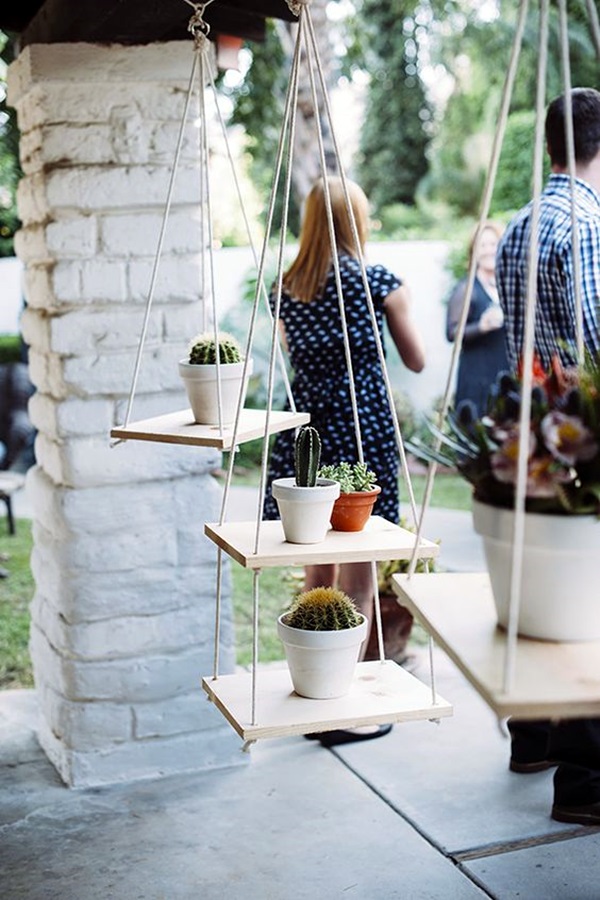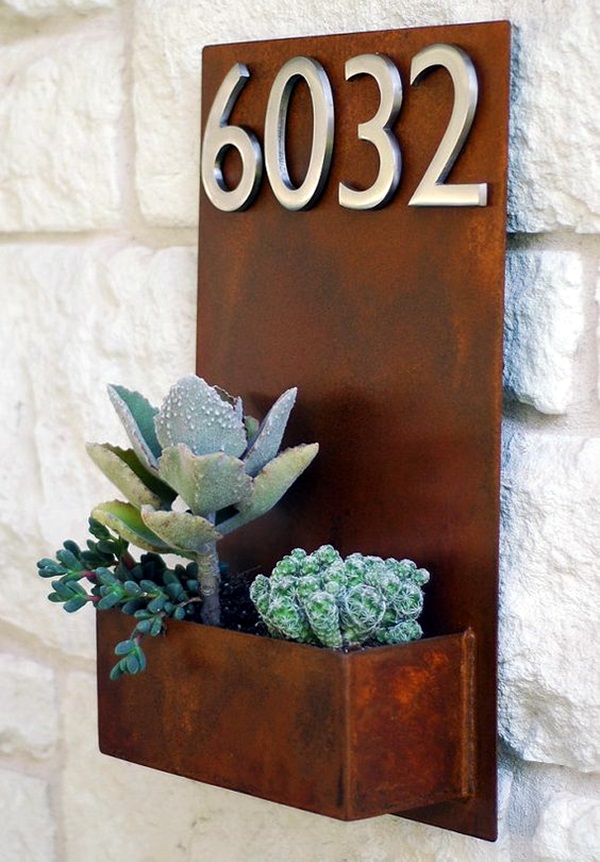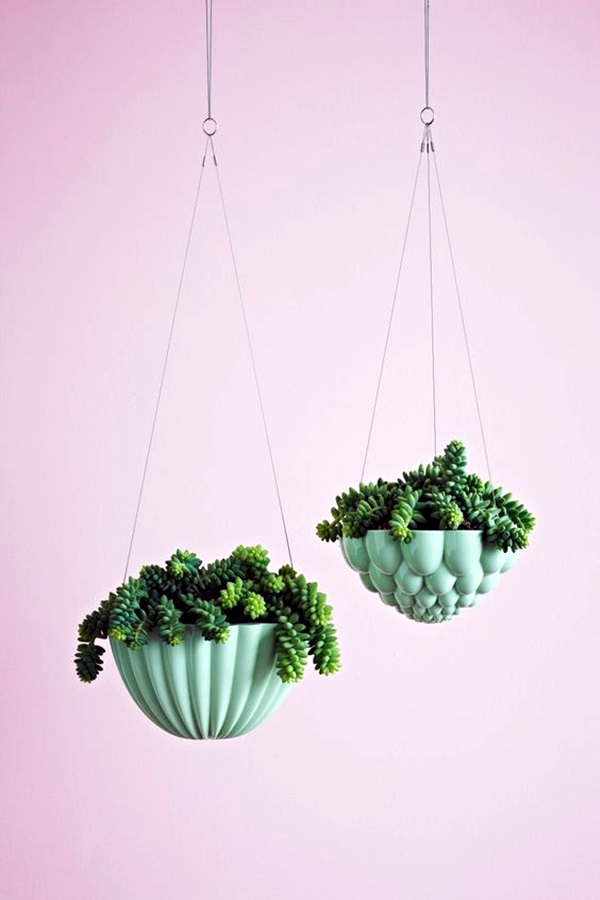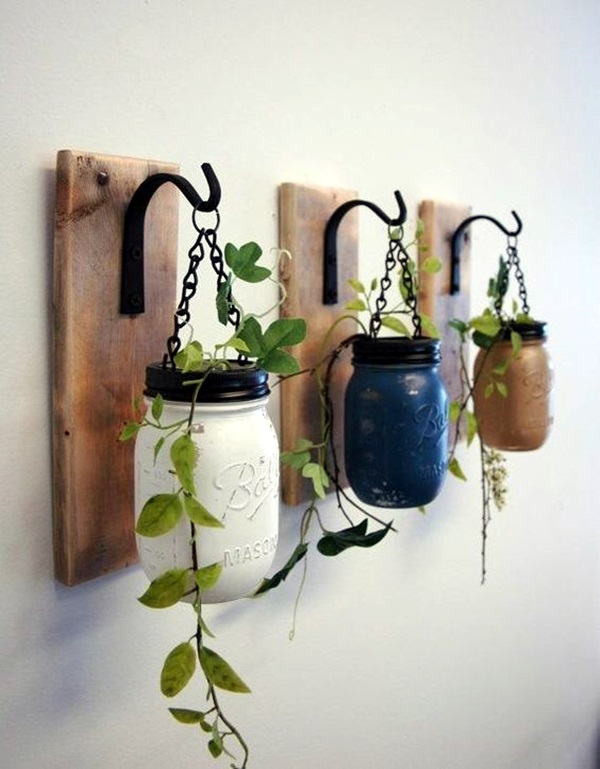 Once you are clear on these factors, you will have to start collecting pots and pans as well as other supplies for the planters like ropes in different colors, boards and some nice metal rings to add more looks to the garden.  If you are really smart, you will be able to build in a way to lower the plants to be able to water them and remove dead leaves and then lever it up. For this to work, you can add a small old fashioned pulley with a rope that has a plant on each side of equal weight. You could use the weight of one plant as a counterweight to raise and lower each plant.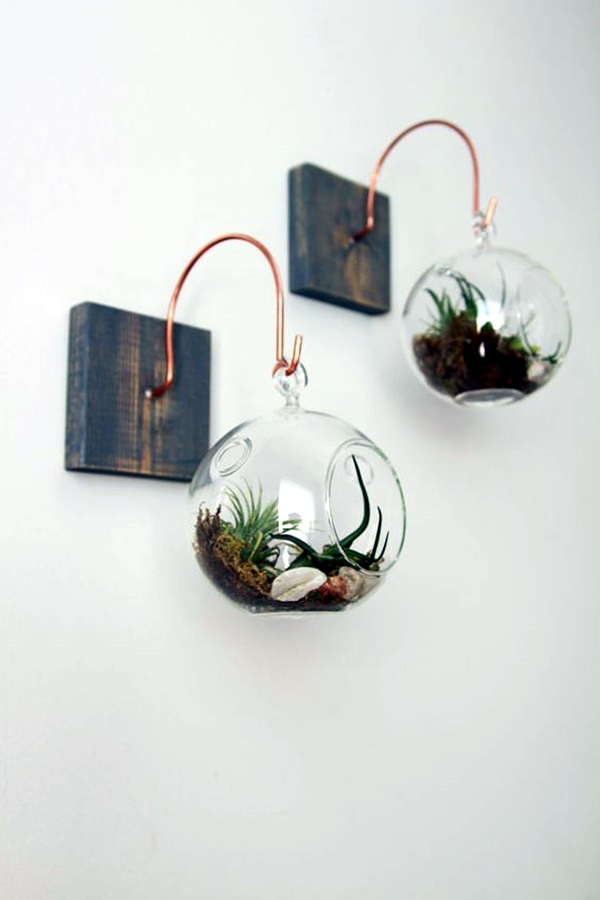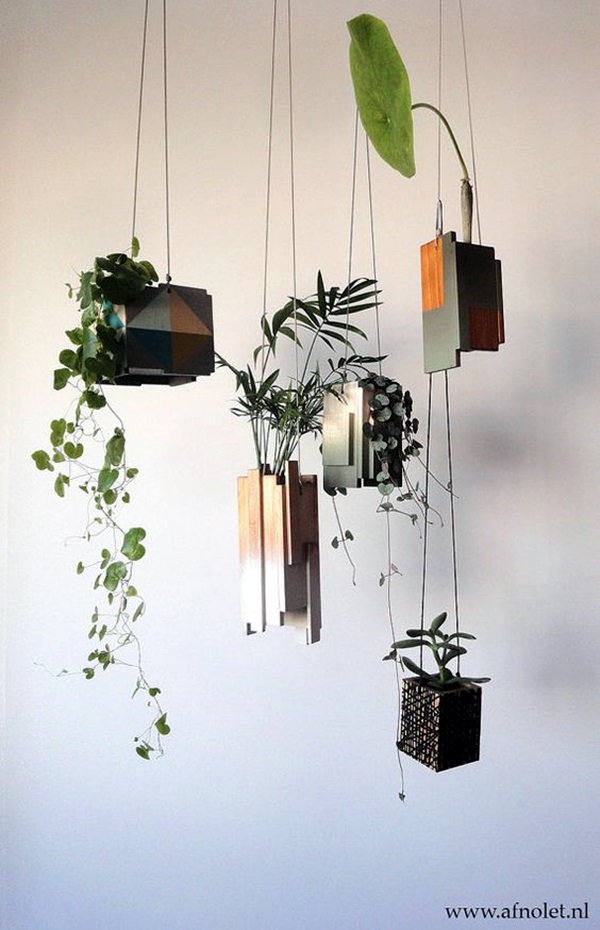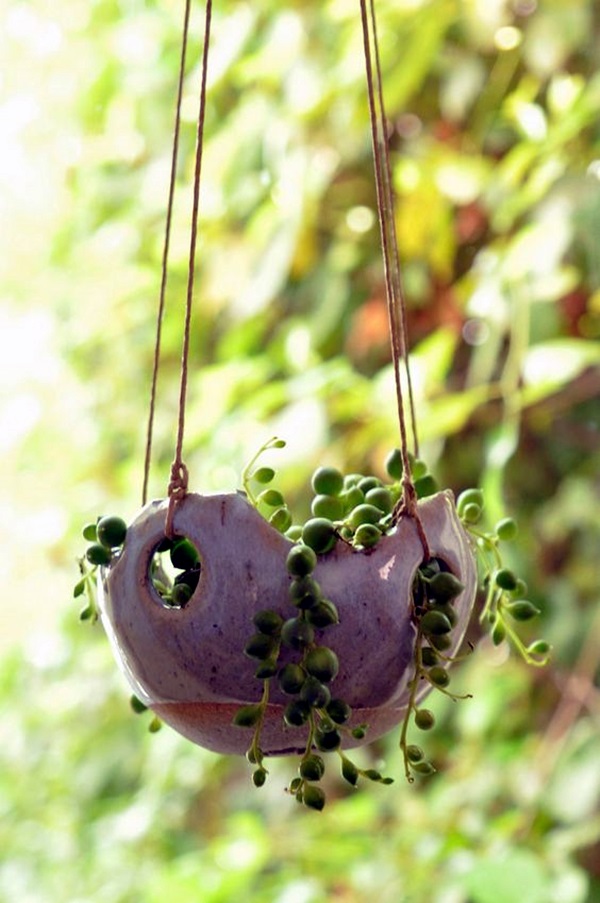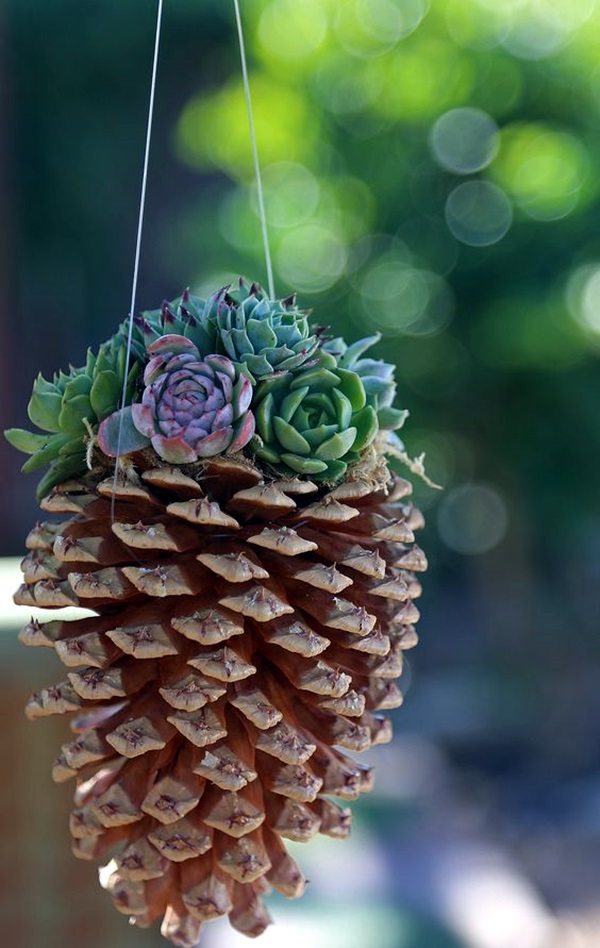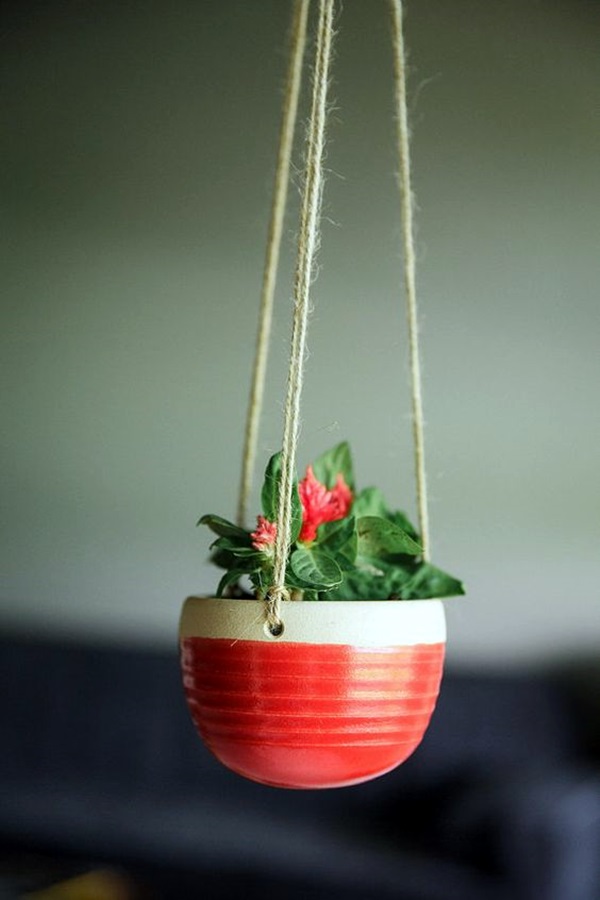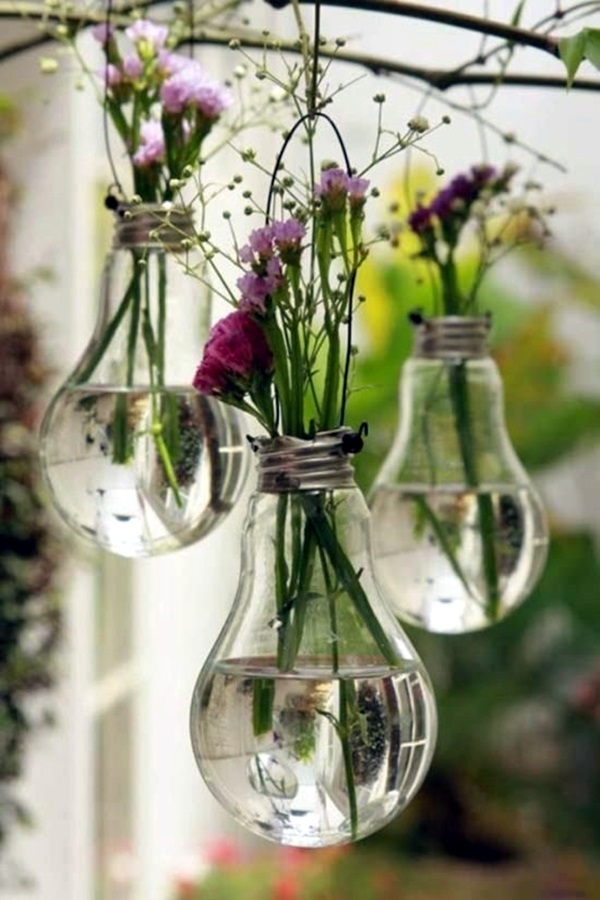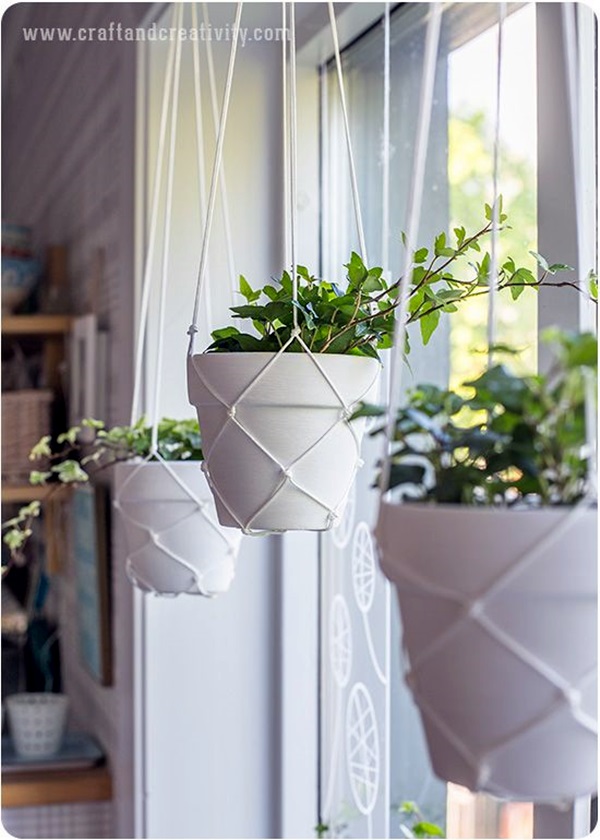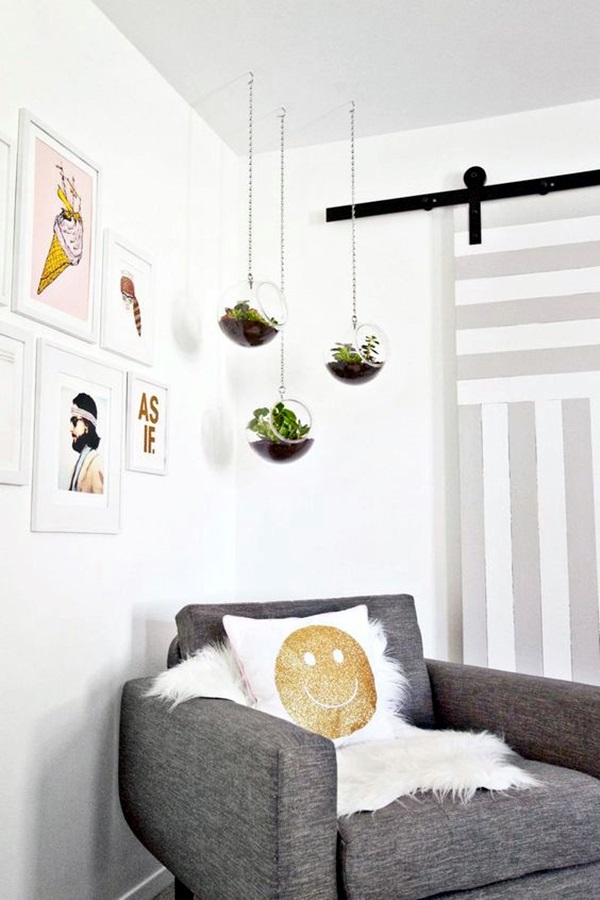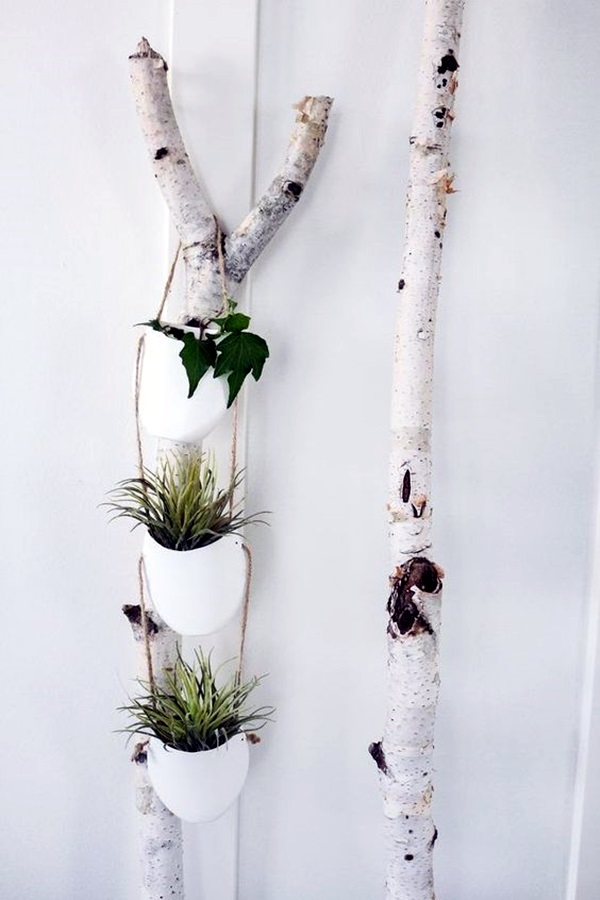 We are sure that you can use techniques like macramé and other rope arts, to create your planters to hang your plants in your indoor garden. The deeper you get into this, the more choices and alternatives  that could be available to you with a bit of creativity. We are sure by now you have started looking at the various planter concepts and ideas given here and started figuring out which ones to get started on.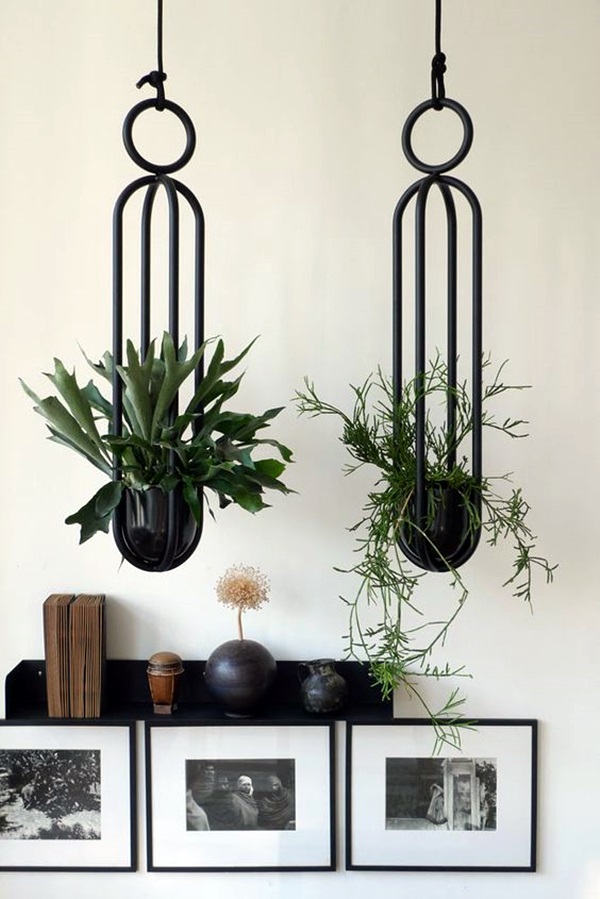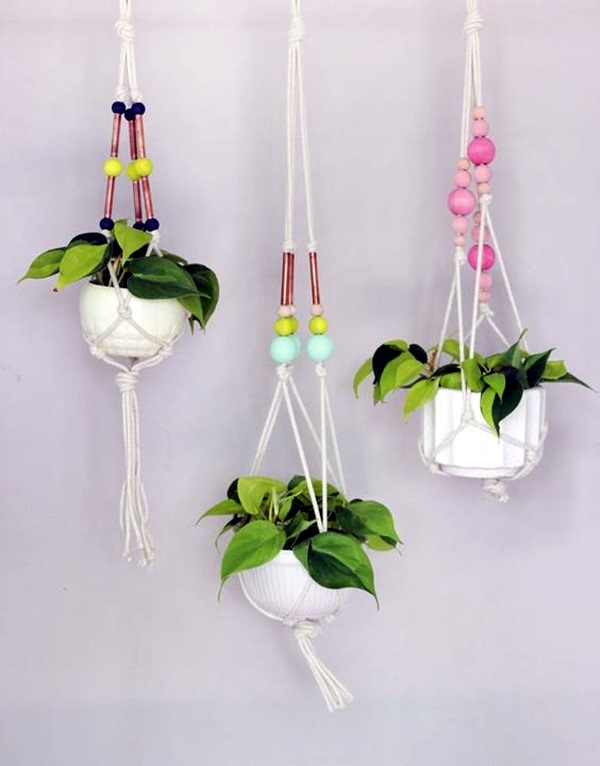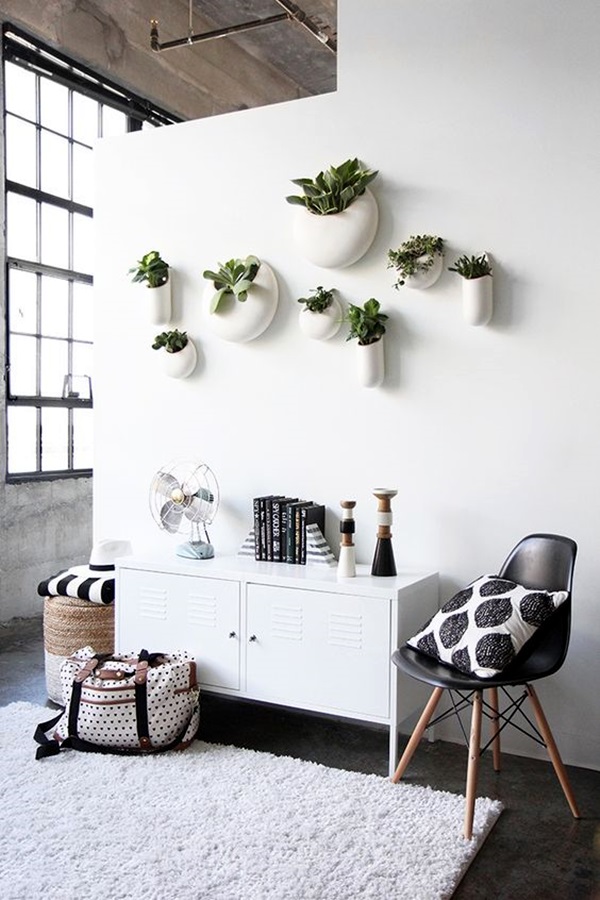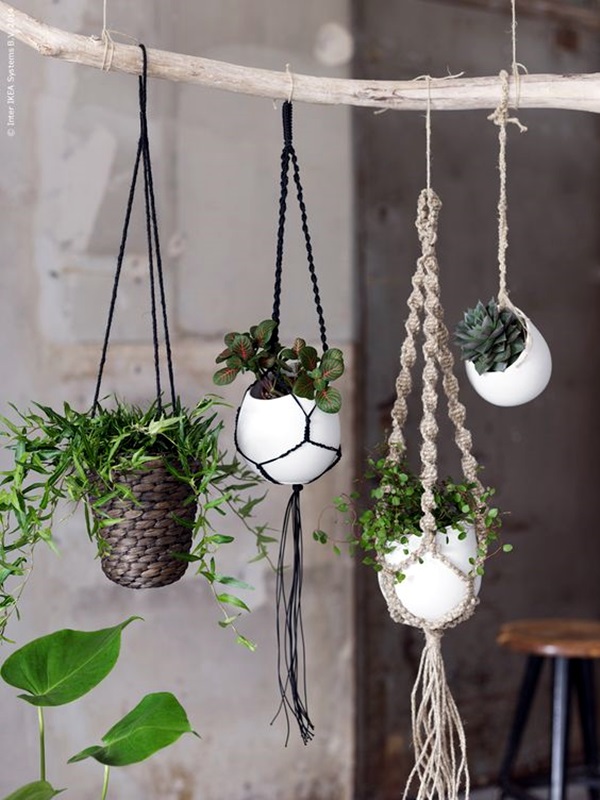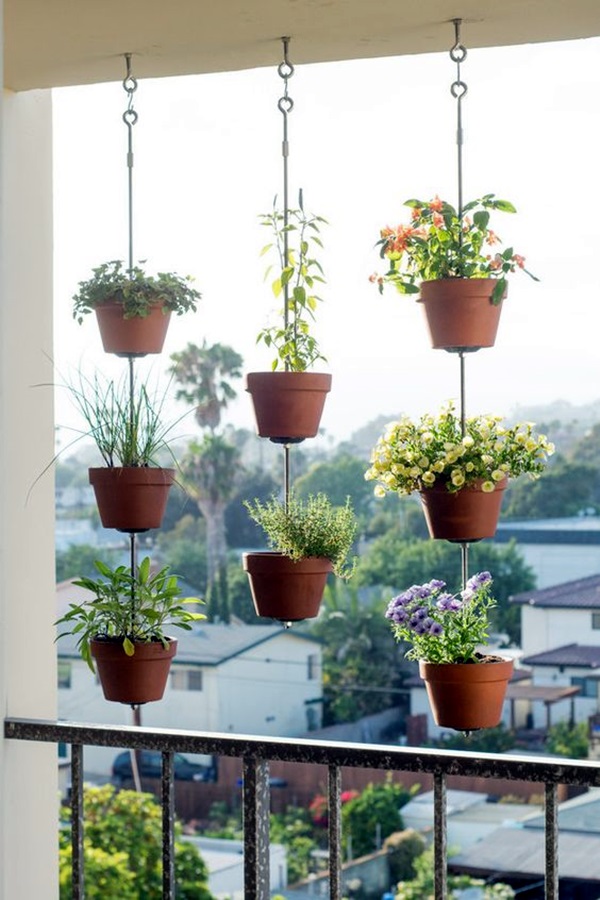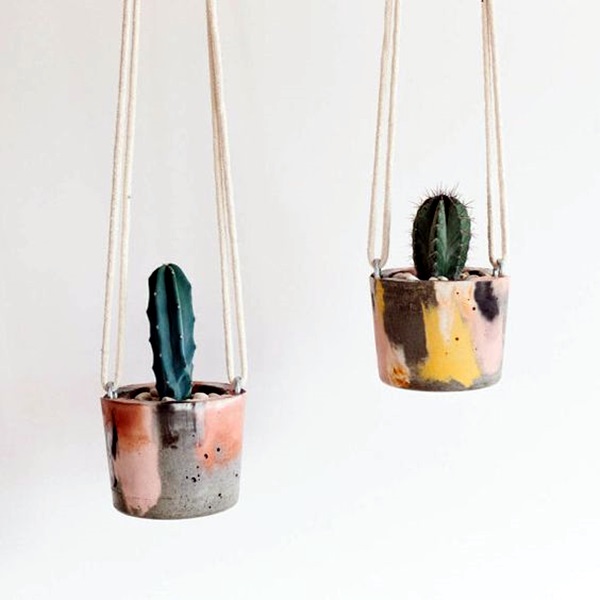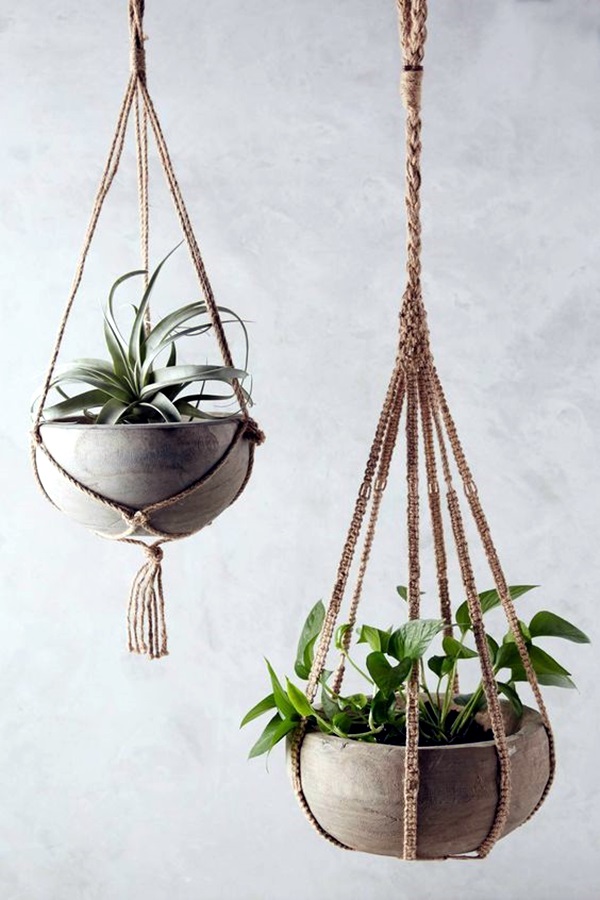 But before you do, we would ask you talk to a local nursery on what plants you can have indoors and what kind of gardening care you need to provide them. Doing this will ensure that you know what you are getting into and whether you are in a position to invest so much of yourself to this project. Believe us, it will save you a lot of heartache when the plants do not flourish as they should or worse, die on you.