There is something magically fluid and charming about the city of Milan and this is obvious from even the most mundane of pictures. If one can dare to do so, one can even say that Milan is an artists' dream in the way it kindles your imagination and makes you more creative. And the medium we are going to talk about in this article is the use watercolors to capture the beauty of this city to the extent possible. The thing is there are ethereal watercolors that will have reeling with wonder and this can inspire you to do some of your best work. The use of watercolors has an utterly different effect and this will come in handy when you come in handy when you capture the many impactful visuals of this almost magical center of fashion and history. We are sure that Milan in watercolor is poetry in the form of painting.
If you do not believe us, then you should look at simply sensational seaside watercolor paintings to realize what we are talking about. We are sure between the many pleasant vistas of the city of Milan and the many examples of magical and mesmerizing miniature watercolor paintings, you will soon be immersed in the poetry of capturing this city on a painting surface. Which is why we invite you into the world of Milan in watercolor and look at poetry in the form of painting.
Milan In Watercolor; Poetry In The Form Of Painting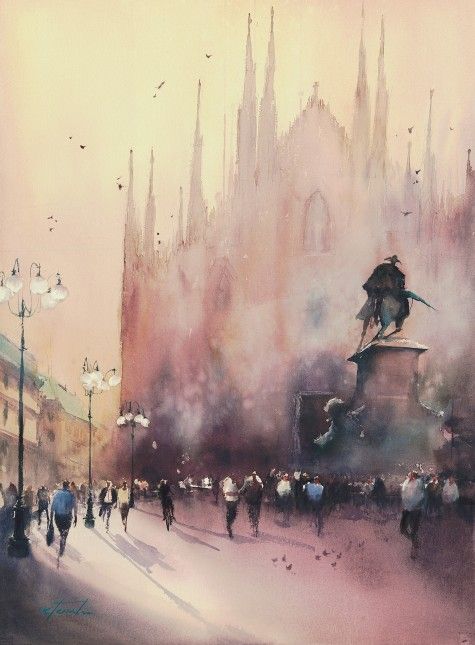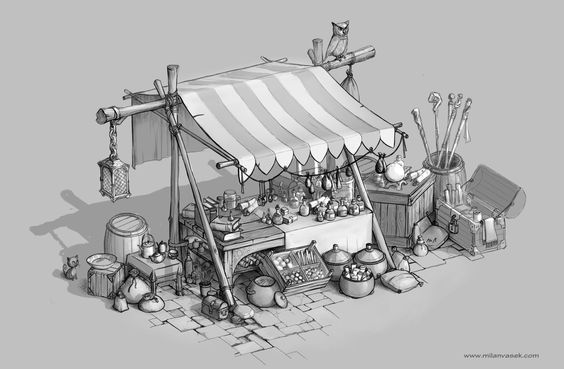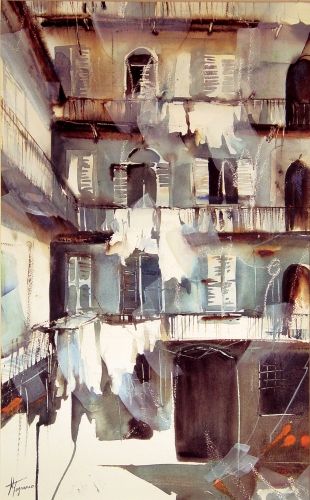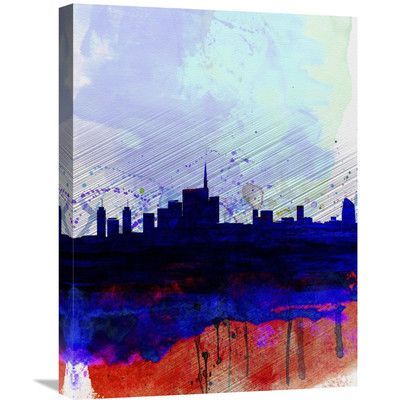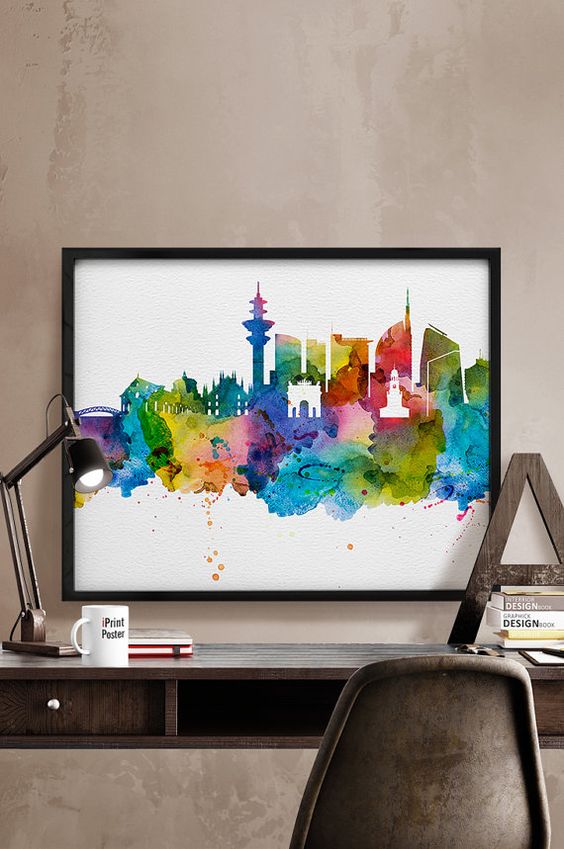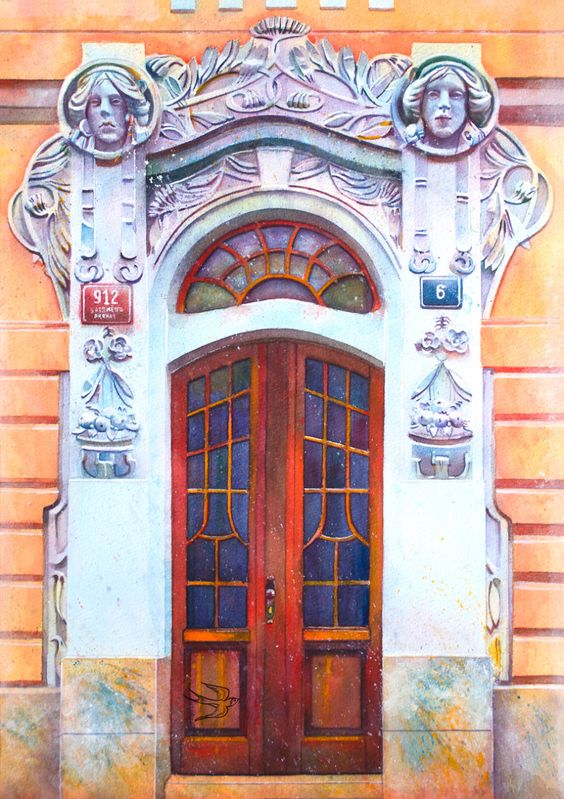 Whether it is the cathedral that can literally leave you breathless or the simply heartwarming look of the daily clothes that are washed and hung out to dry, there is something for everyone in this city. There is history on the one hand that will have the historian in you reeling with sensual and sensational delights. But this by no means does it mean that you have nothing modern to look at. There is the whole fashion scene which seems timeless and the opera that will have the music lover in you dancing with delight.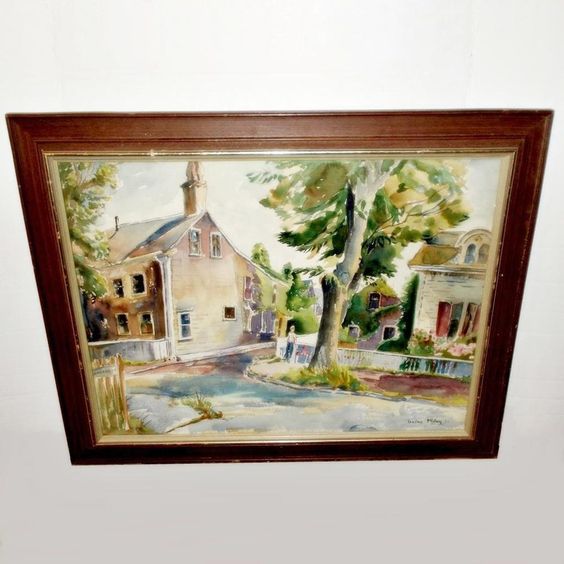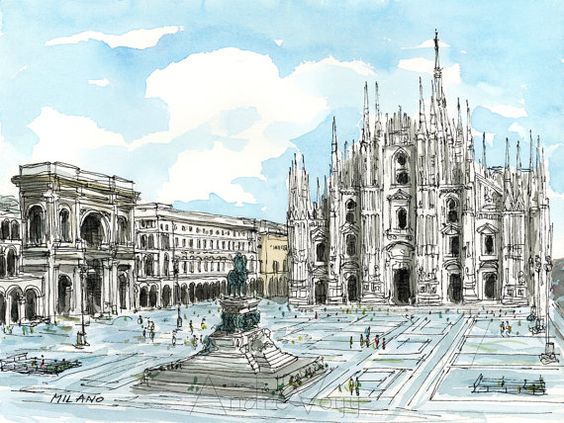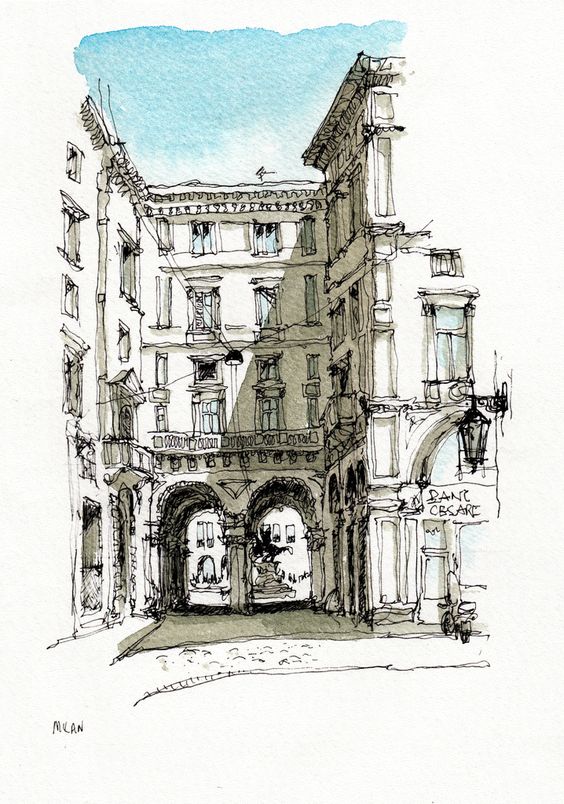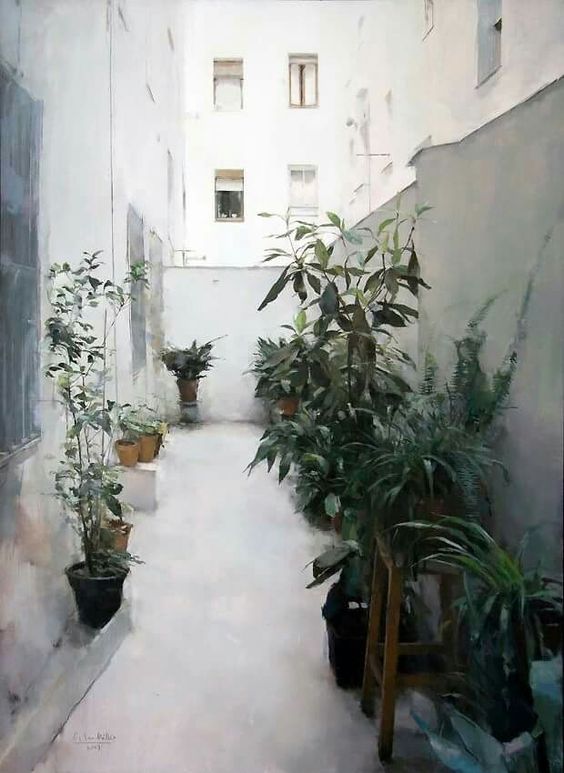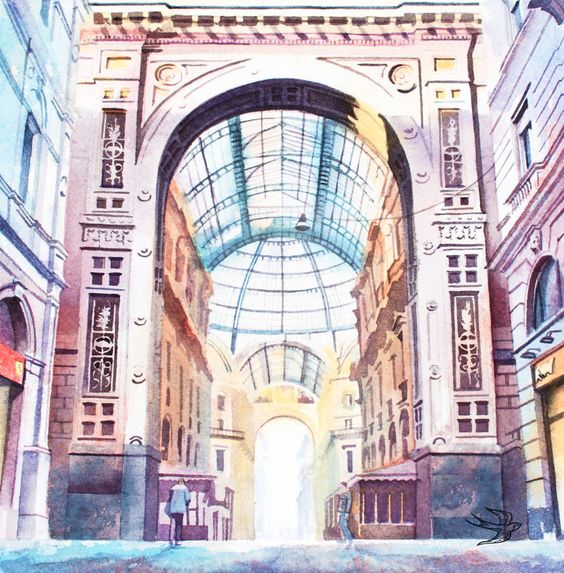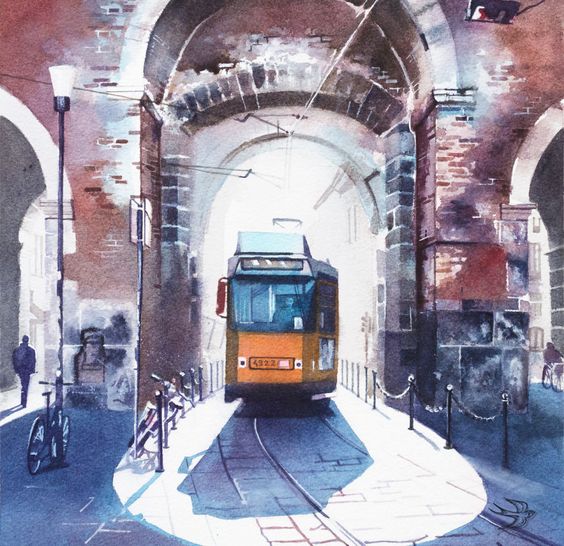 If there is anything you can blame Milan for, it is that you will be spoiled for choice and this will make you both impatient and curious because we are sure that you want to see everything and capture as much as possible in your canvas. Plus, there is the art itself that will make you envious that you have not reached that level yet. But still, we would suggest that you keep at it and capture the scenes that will come in front of you with the use of watercolors.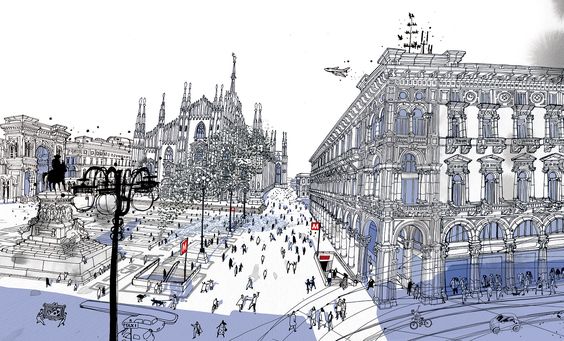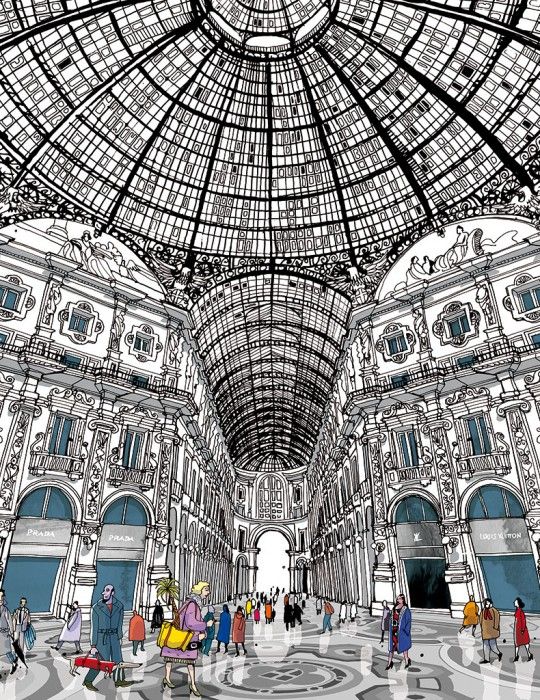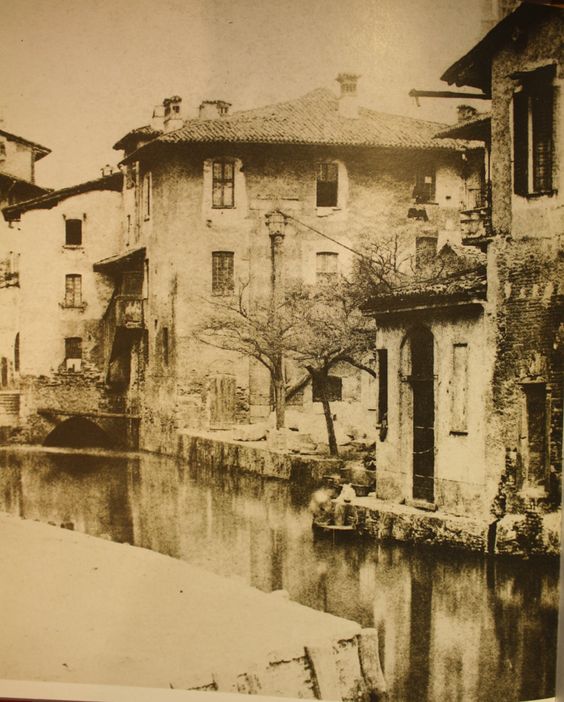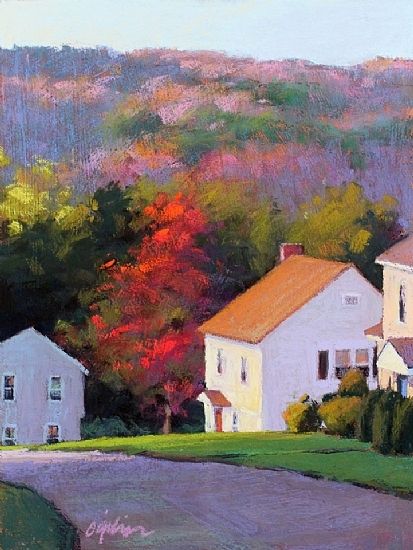 As you explore the city in search of opportunities to paint using watercolors, you will realize that the city has a different vibe from all the other cities of this country. There is a buzz and energy in this place that is really different. The outdoor cafes are in themselves a great place for an artist to hang out and practice their skills. The warm outdoors and the lovely warmth of the place. The best aspect of watercolors based out of Milan is that they can be as old or as ancient as the history of the place or as modern as the fashion that it is a capital for.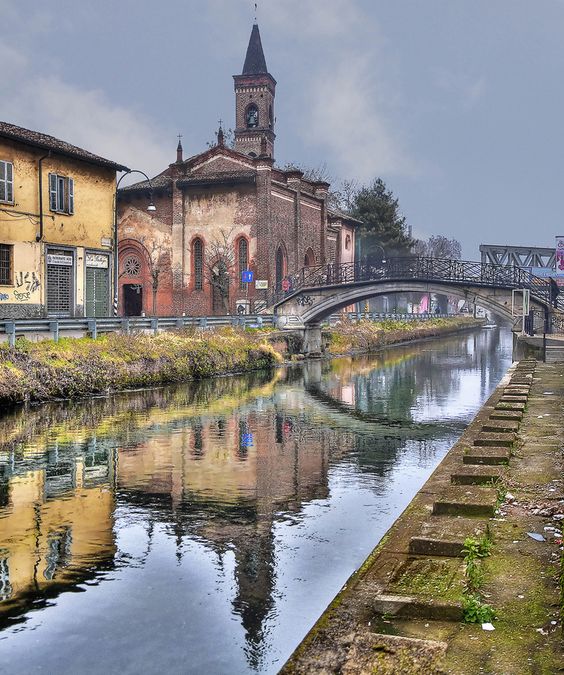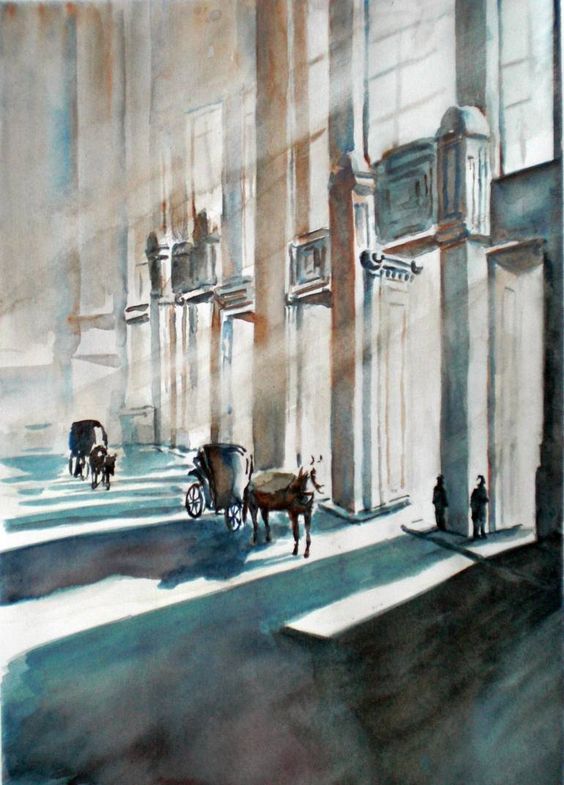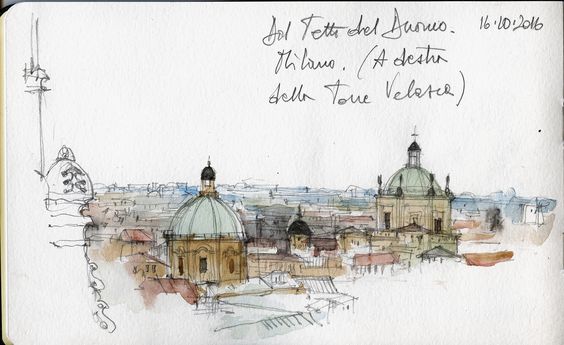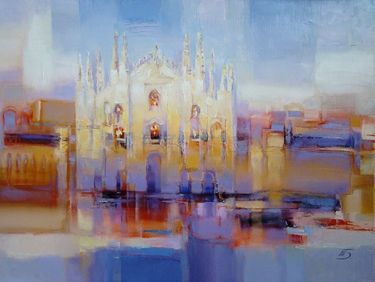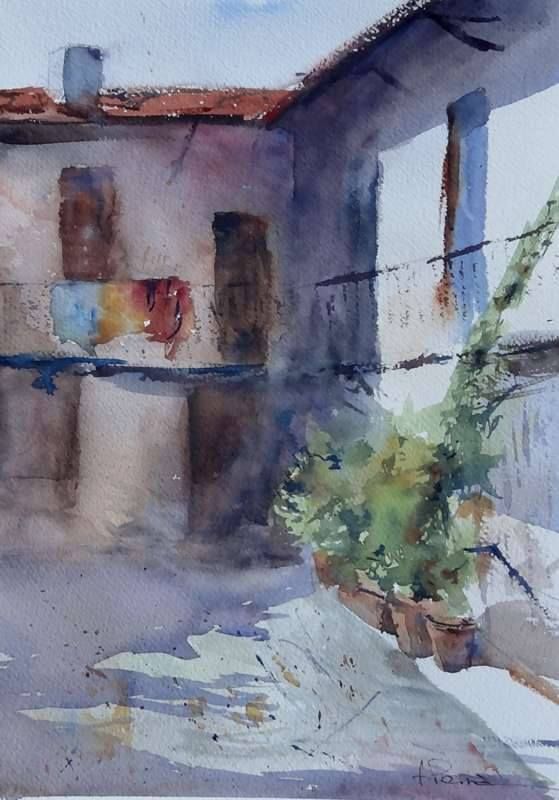 The lovely contrasts of yesterday, today and tomorrow will leave you feeling as if you need more than your two hands to capture all that there is around you. Even a view of the city from a great height will make your hands itch for paints and a surface to paint.