The art of pottery has been known over the ages not only for the beauty and utility it produces, however fragile, but also the therapeutic value that it provides to people who take this art up. There is a certain satisfaction to be had from the earthy and worthy art of pottery because it involves creativity, the soil and the use of the hands to shape the art.  The thing about pottery is that it takes a certain amount of skills and expertise to wield the potter's wheel and then baking the product to get the end product that you desire. However, there is still hope for you if you feel that you do not quite have the skills to do this. Because in that case, you can turn to pottery painting ideas and designs. The idea of getting involved in pottery painting ideas and crafts.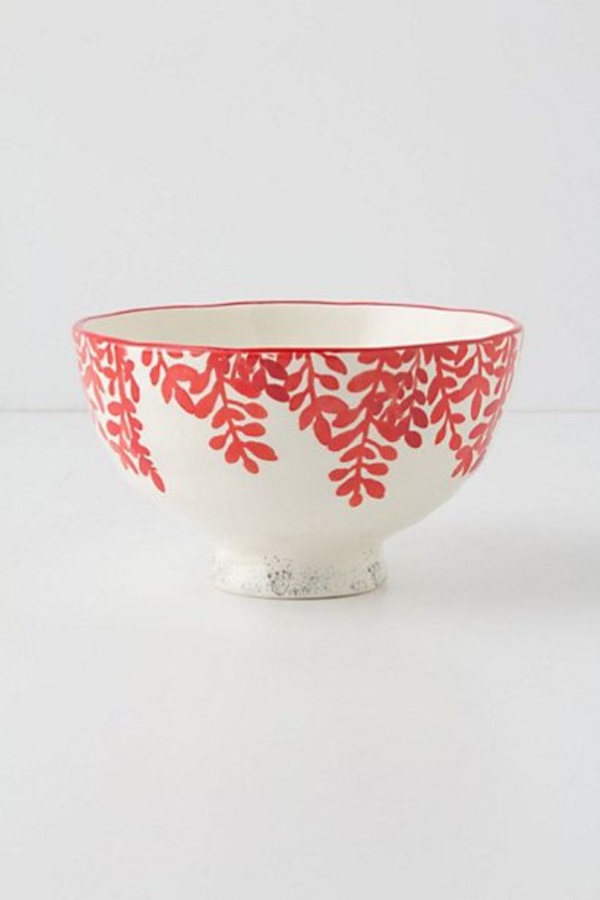 More Pottery Painting Ideas and Crafts
There are many creative and beautiful examples of ceramic arts that will have you itching to get yourself involved in such work.  In this article, we will take you through some concepts around pottery painting ideas and crafts.
More Pottery Painting Ideas And Crafts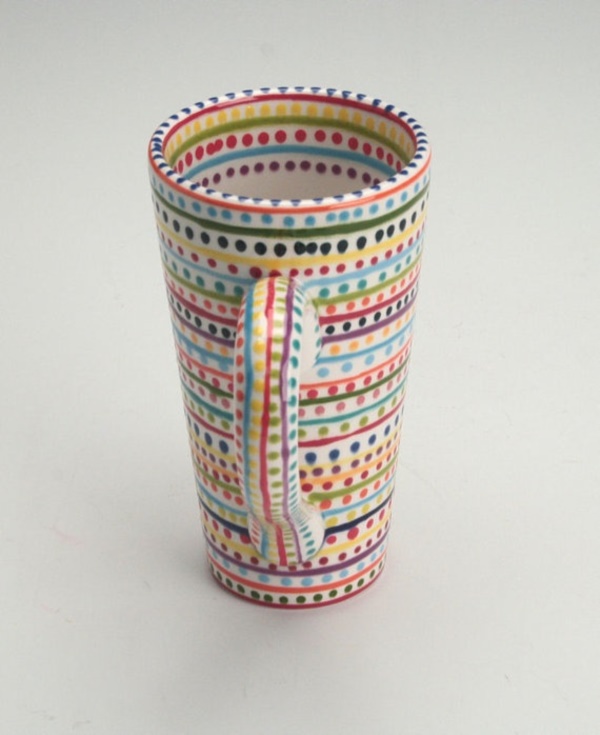 The use of simple and colorful polka dots is a simple yet impactful of making a plain ceramic cup look special.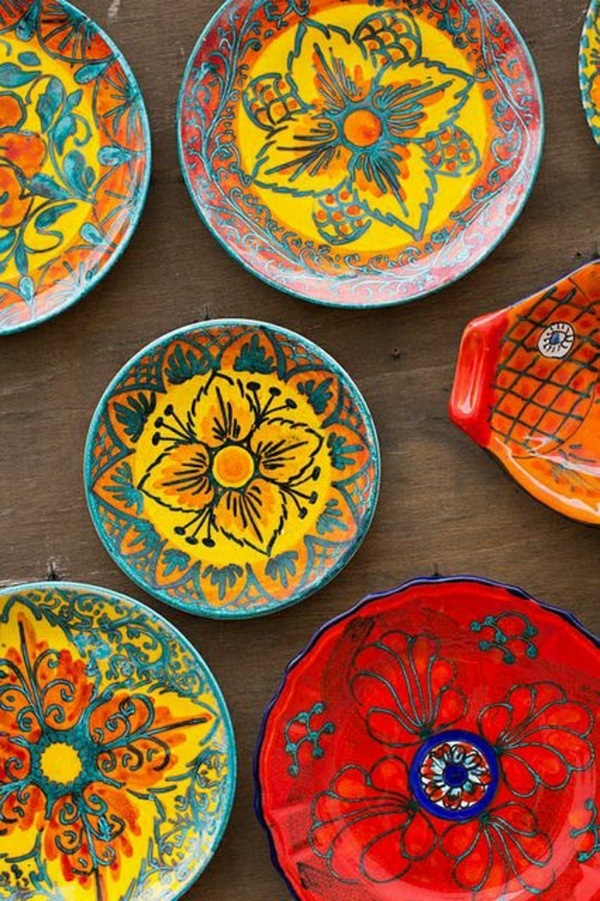 The use of classic floral patterns rendered in blue can create an old fashioned look to your otherwise mundane ceramic plates.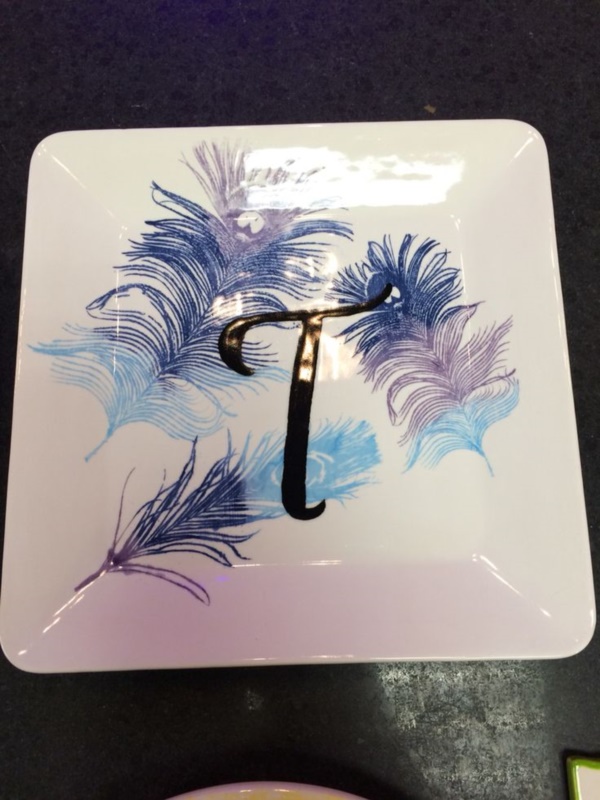 Feathery painting along with an initial will make a plain ceramic tray into a worthy gift to someone special.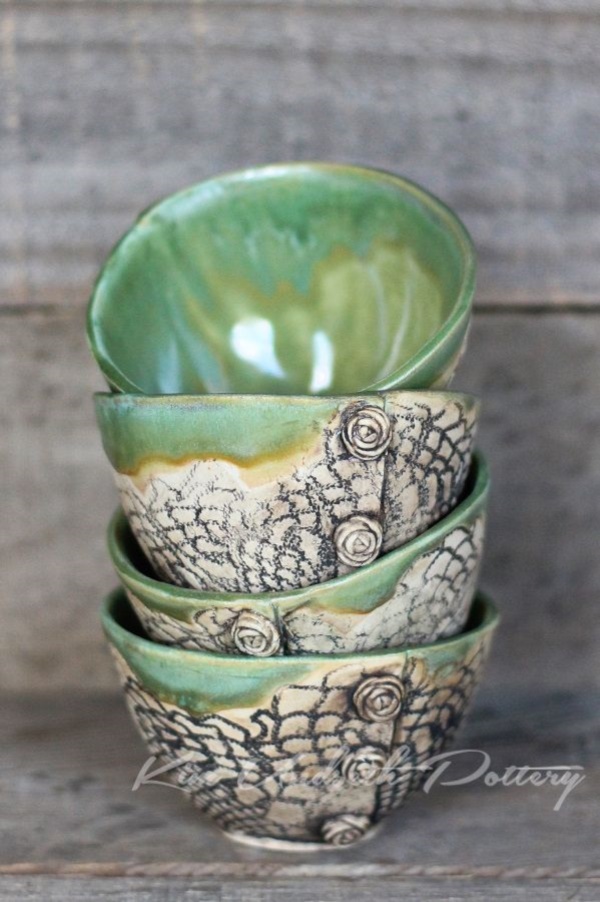 Metallic finish inside and dull looking painting outside is a great way to make regular bowls looks different.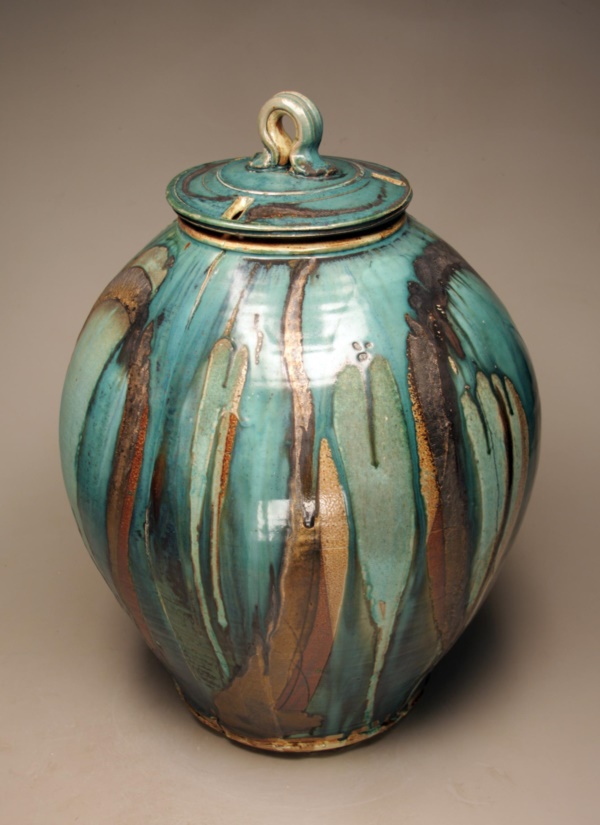 Make the cookie jar stand out with a freehand of paints and brush and have people coming back for more.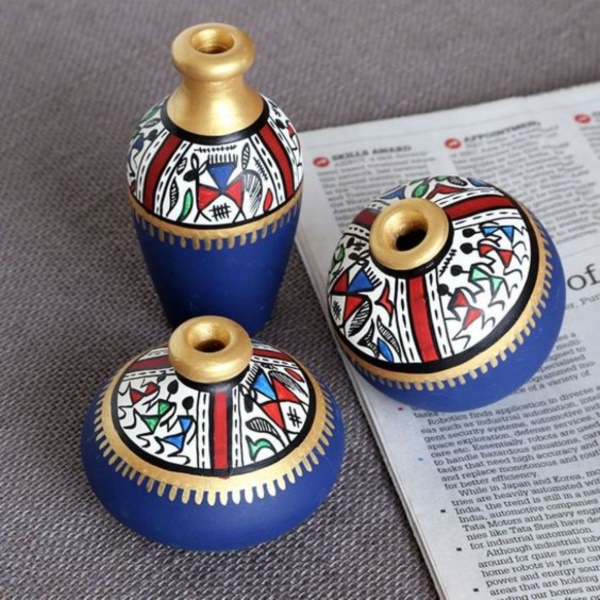 Want to go for that Persian touch? Go half plain ink blue and paint the rest in white, black and red.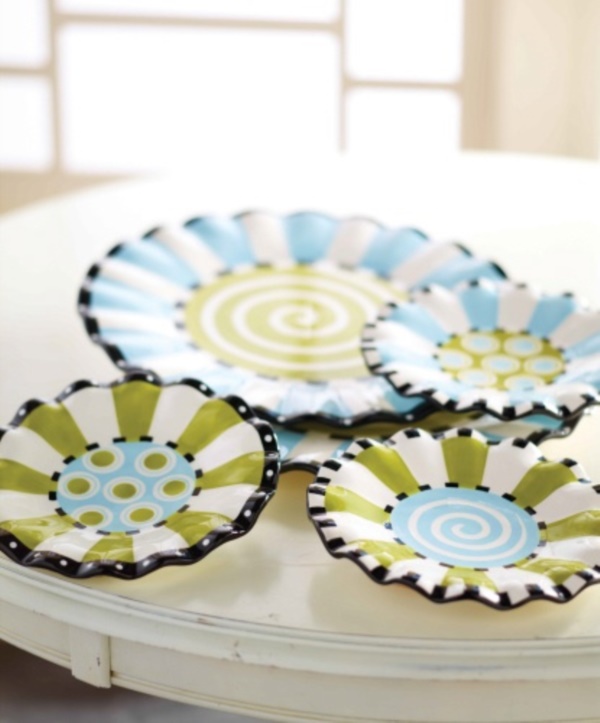 Go with a combination of pastel blues, olives, black and white to make platters look great.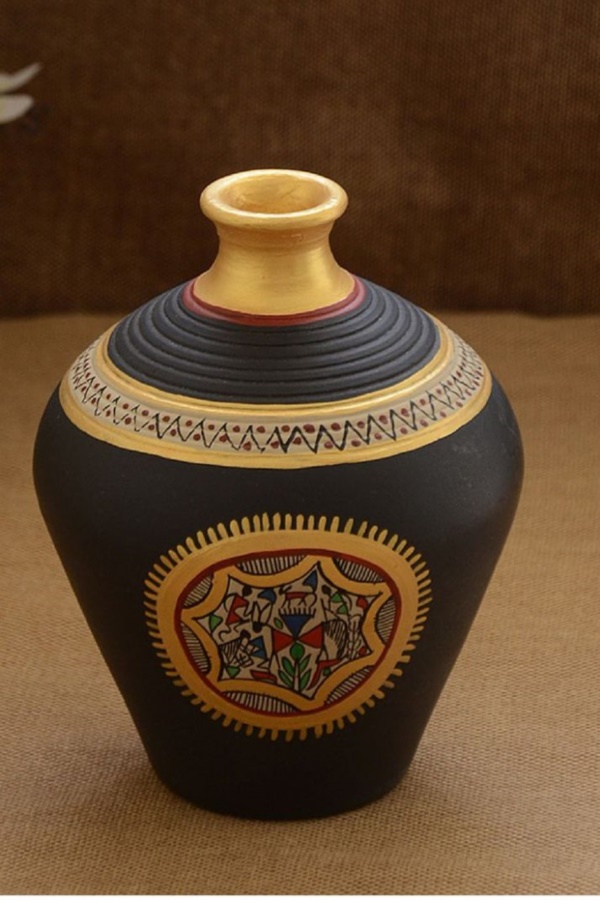 Lots of black, gold borders with small designs of red, green and green on white background can make a pot look special indeed.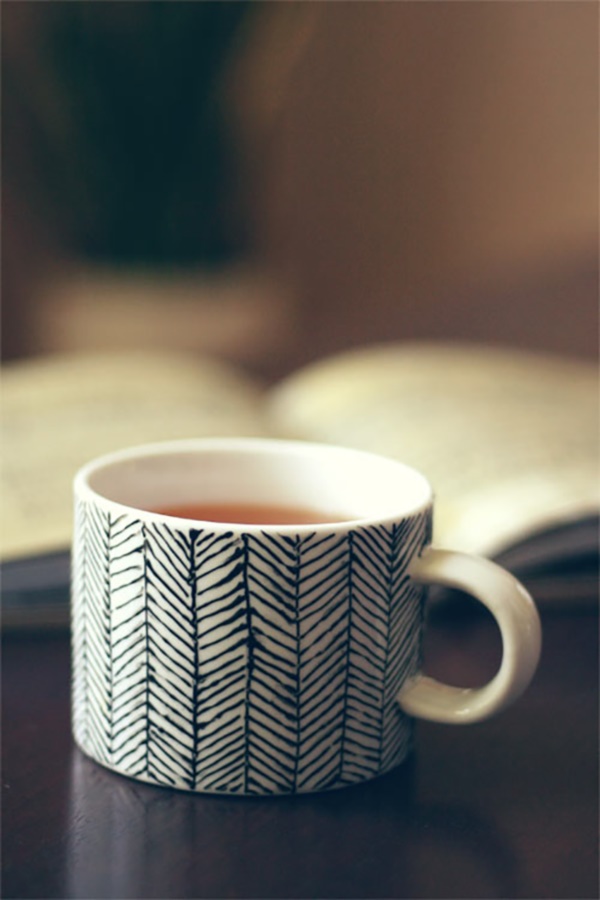 A cup comes to life by having simple parallel lines drawn and then drawing small stripes in between in a slanting way.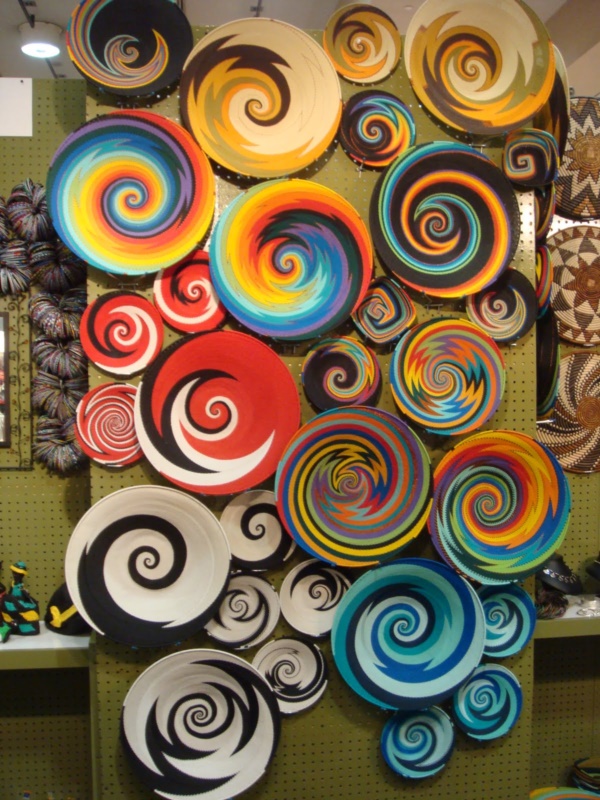 Random swirls of different colors are a great and simple way to ceramic painting idea.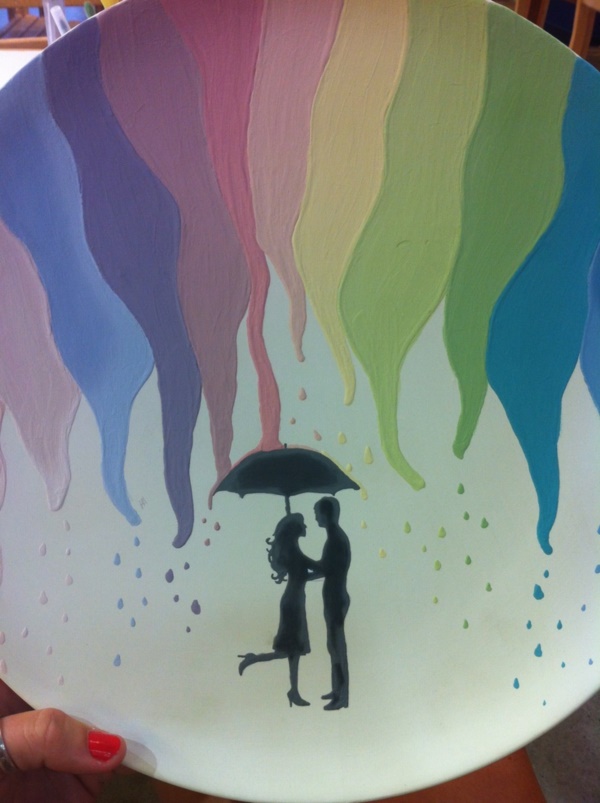 Let thick bits of different pastel shades flow and then draw a silhouette of a man romancing a woman to make great ceramic wall art.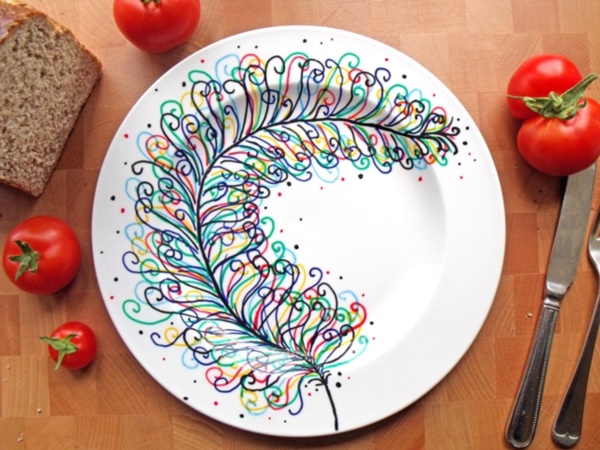 Do what you did in childhood. Draw a curved line and add spines to it as you used to for creating veins in a leaf but use different colors.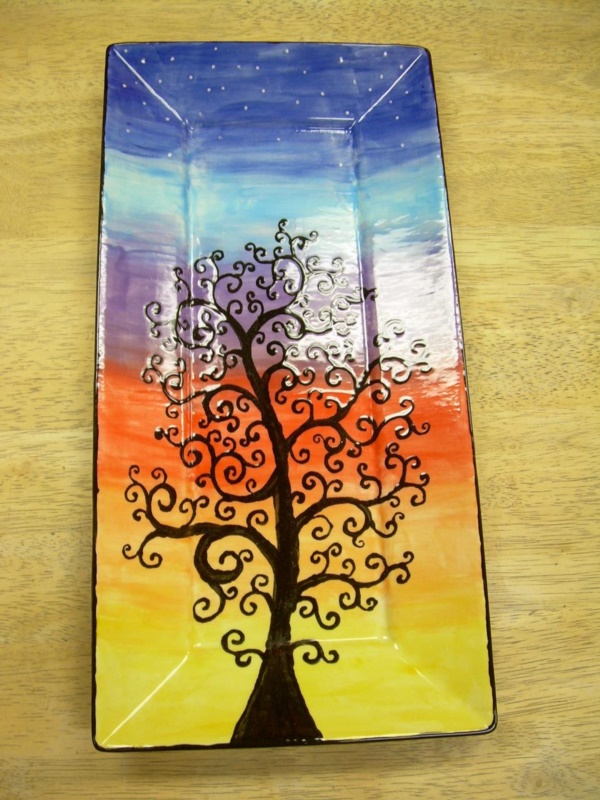 A deep ceramic dish can be made colorful and cheerful with bits of color and a bare tree painted on it.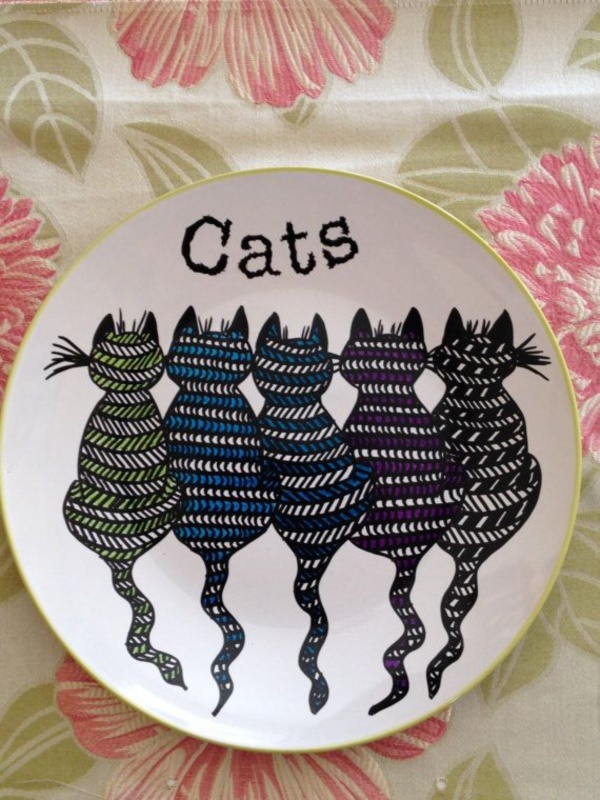 Draw different geometrical patterned cats facing the other way to make a great piece of ceramic art.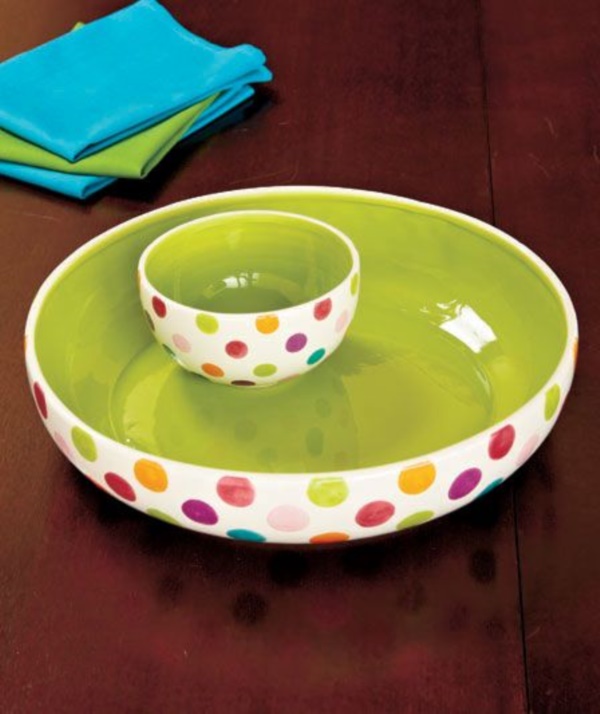 Plain inside and big polka dots on the outside is a great ceramic painting idea.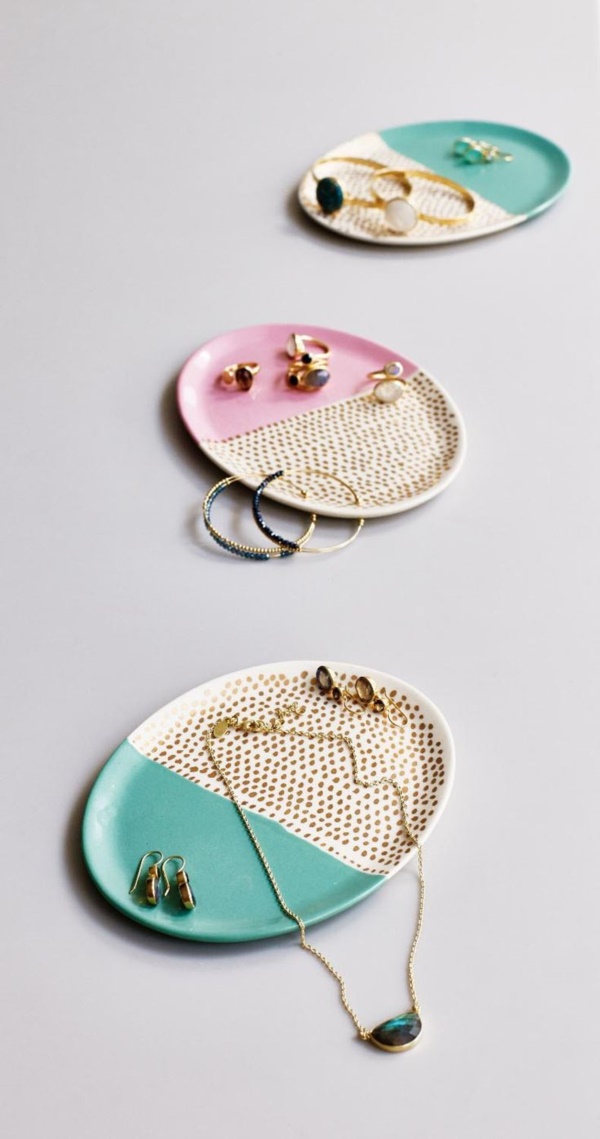 Paint the one side of a ceramic sieve solid with thick paint and leave the rest bare. It is a great idea for keeping jewelry.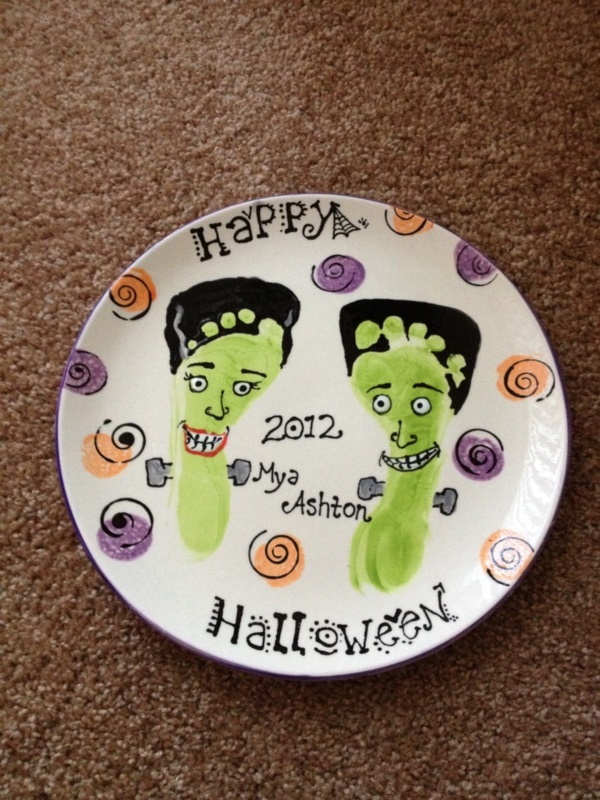 Draw feet with a face on it to make a statement work of ceramic painted art.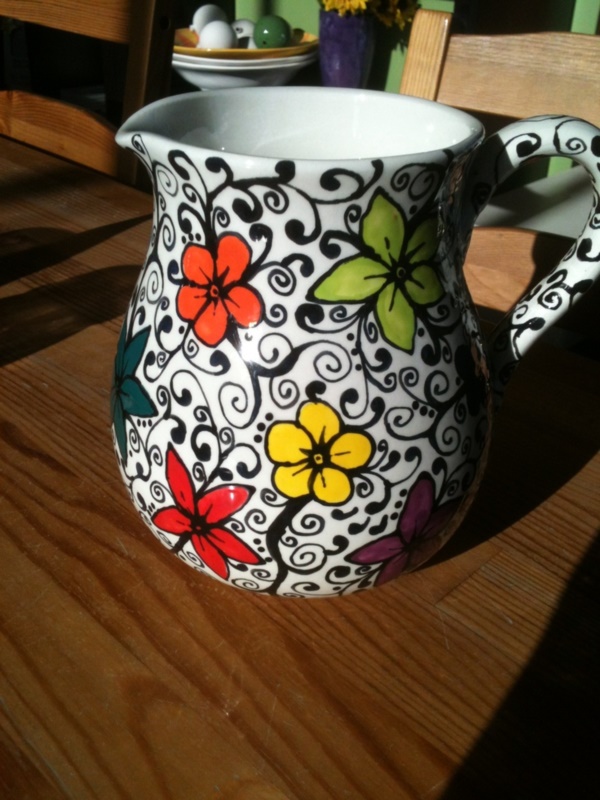 Cute black stems and colorful flowers painted on the outside of a ceramic jug will make you smile every time you pour out juice in the morning.
Dull royal blue background with darker shades of blue painted on it in patterns can be a great idea for ceramic art.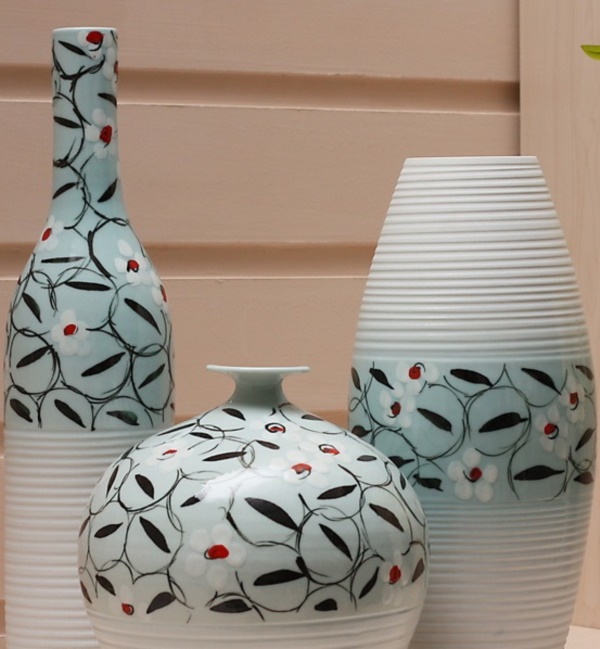 Paint simple white ceramic pieces around the house with minimal black patterns with a red flower or two drawn in between.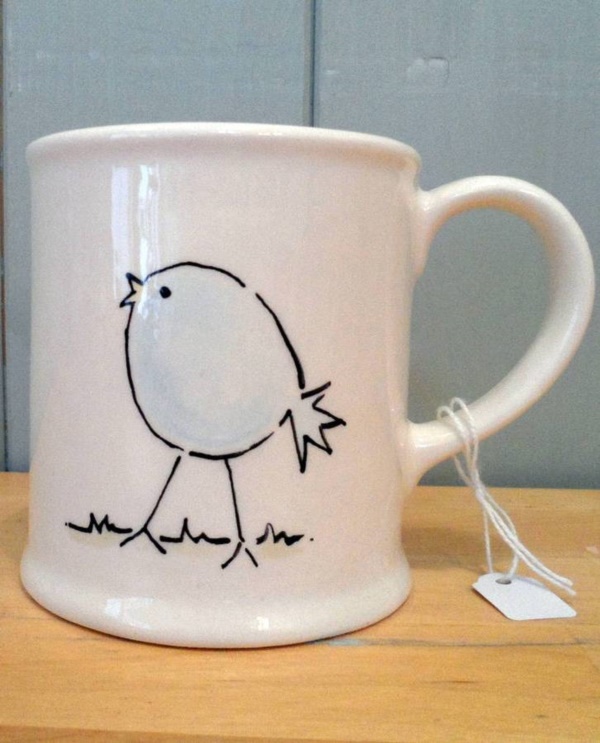 A childlike painting of a bird in profile is a great idea too; and that too with very less fuss.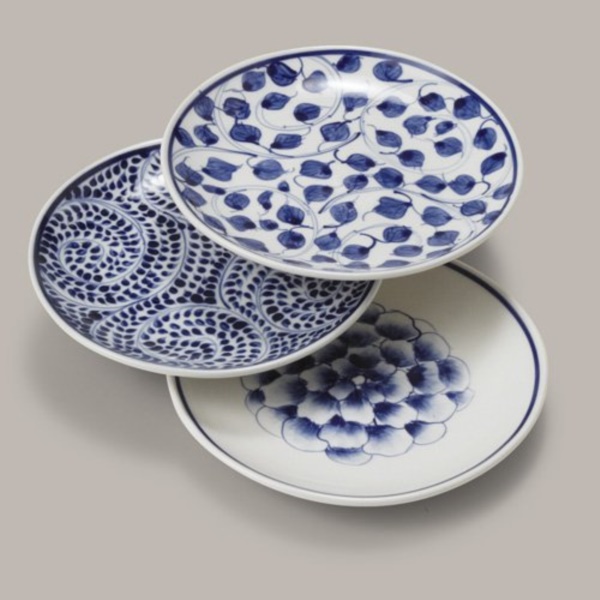 Use a stencil to draw repetitive patterns in blue on a white plate.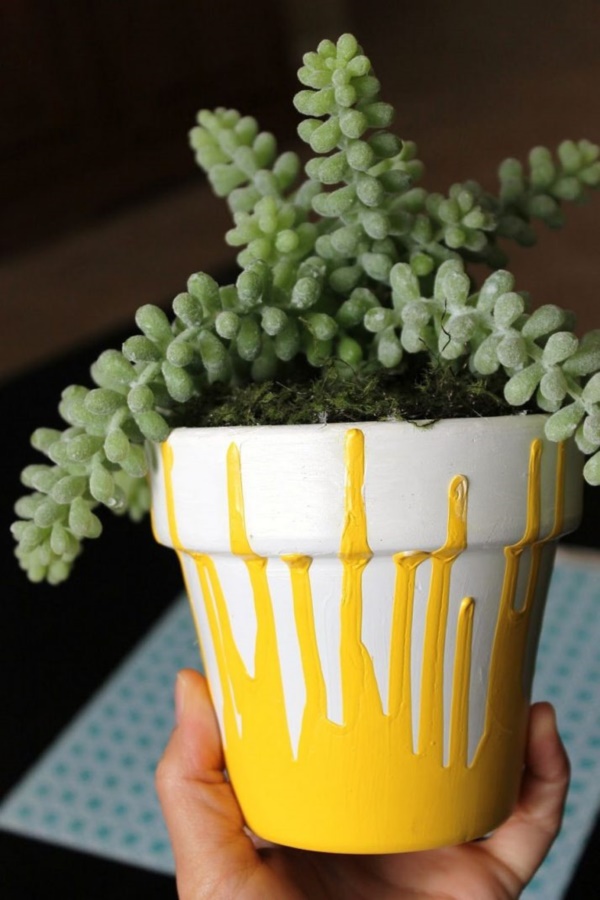 Just reverse a ceramic flowerpot and let thick paint flow down to make a lovely pattern.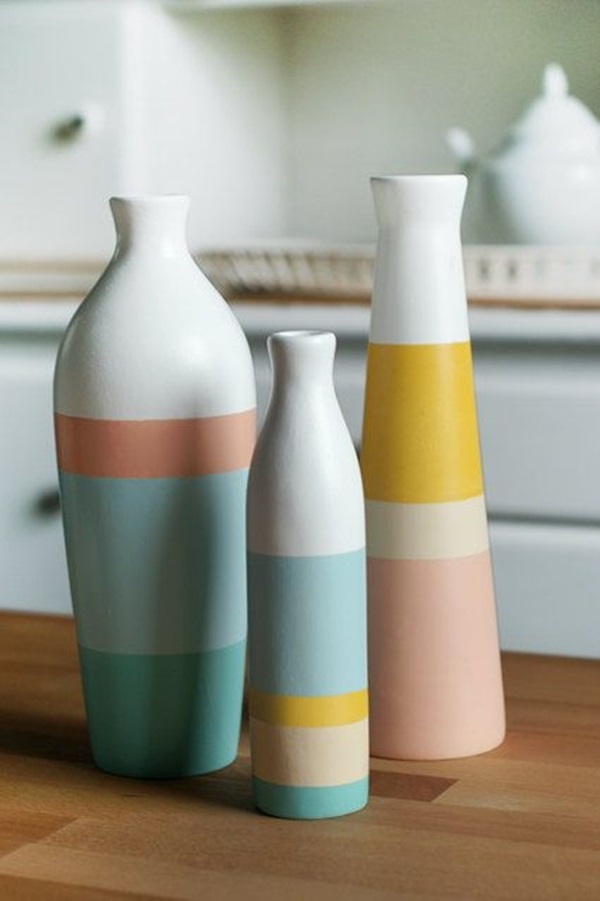 Paint horizontal but uneven strips of color on a ceramic vase.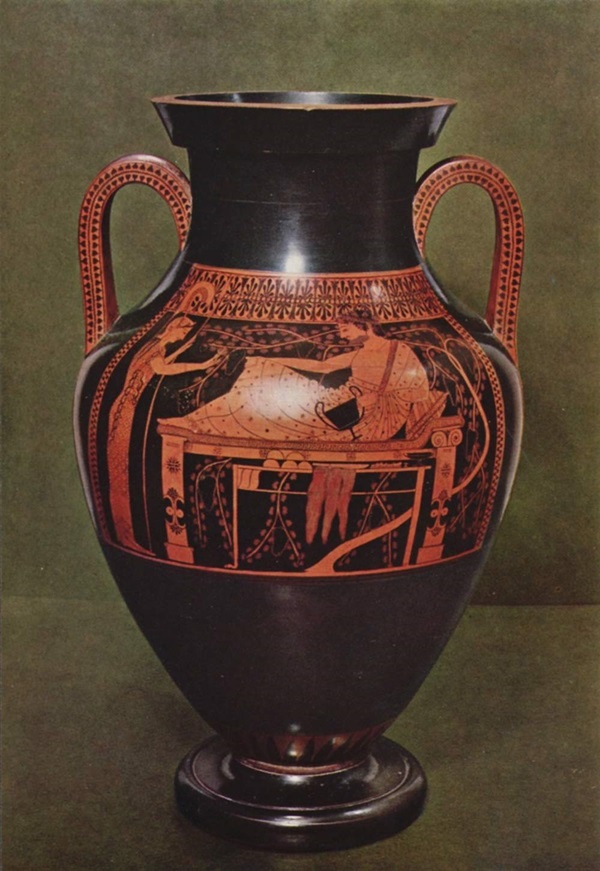 Draw black pot with sienna shades depicting a royal scene from the Asian subcontinent.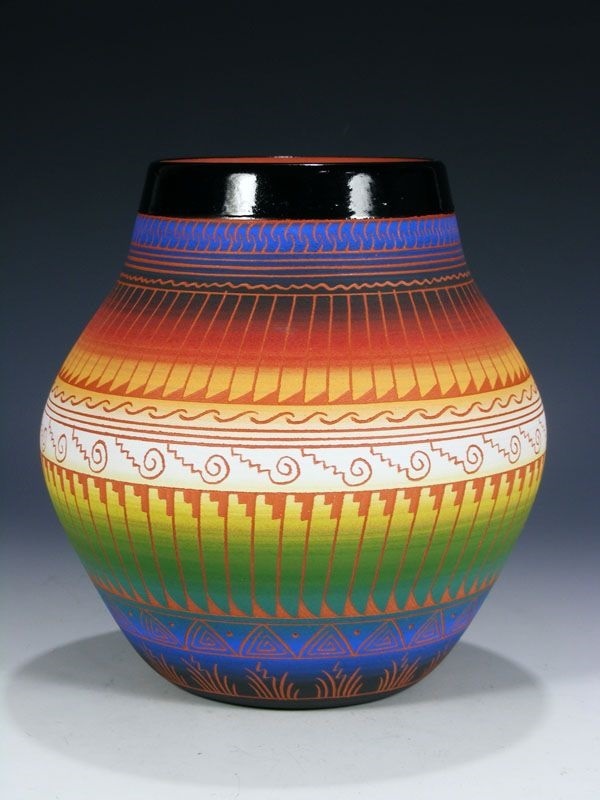 Simple repetitive geometrical patterns can create the illusion of great art.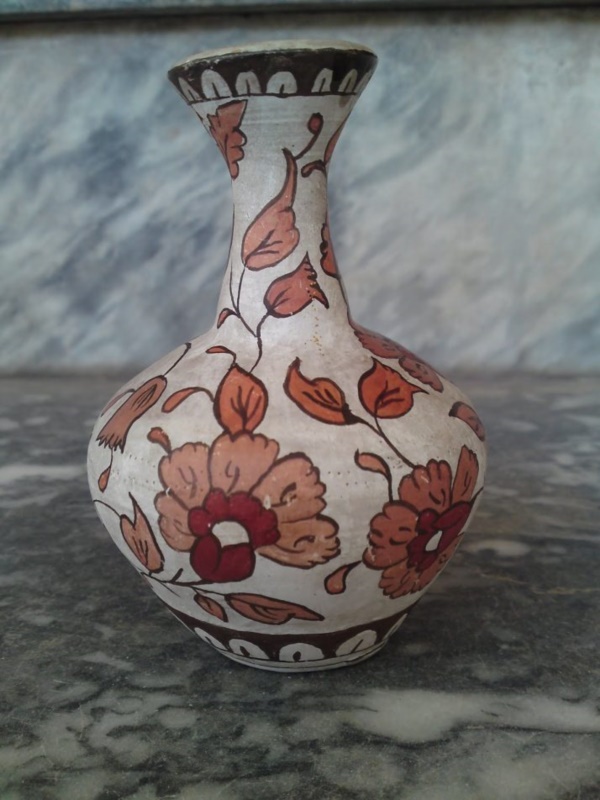 Florals of a gentle color on a white background are a big hit always.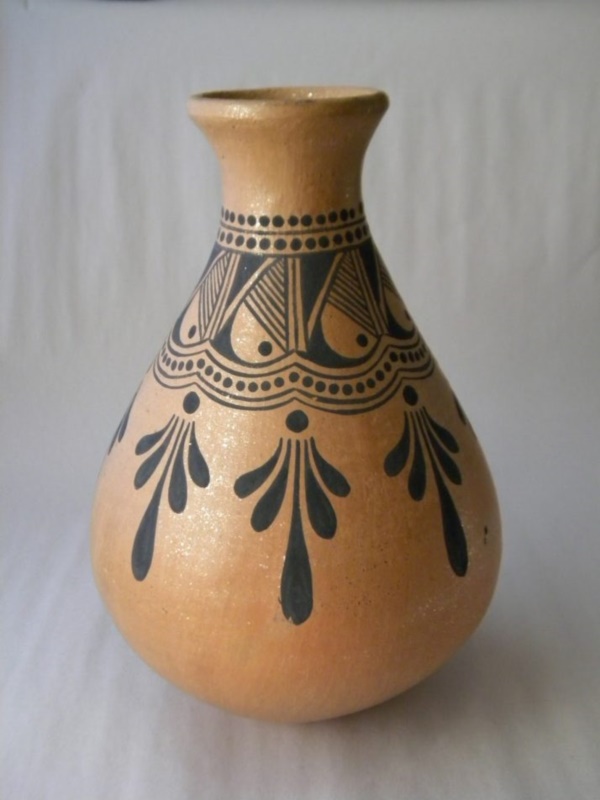 Channel the hippie era and produce what looks like the result of certain tie dye pattern on the pot.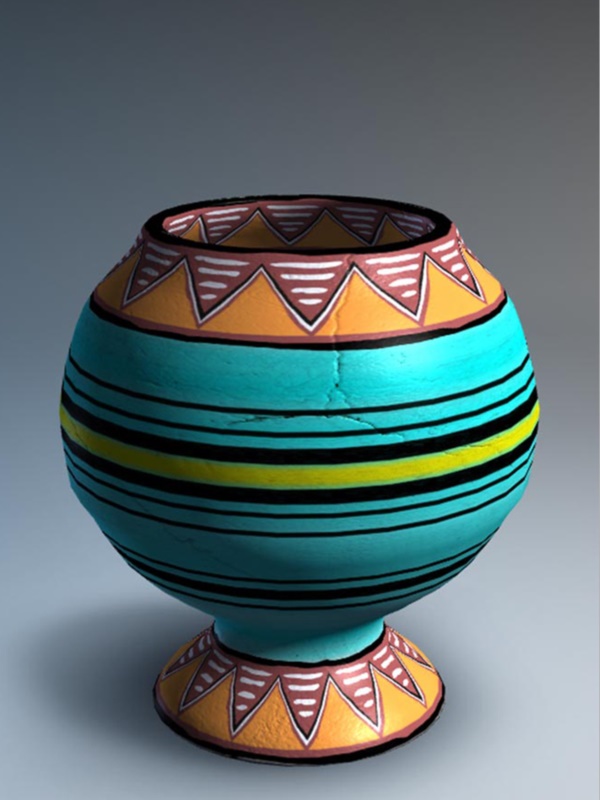 Who knew triangles and horizontal patterns can look so good painted on ceramic?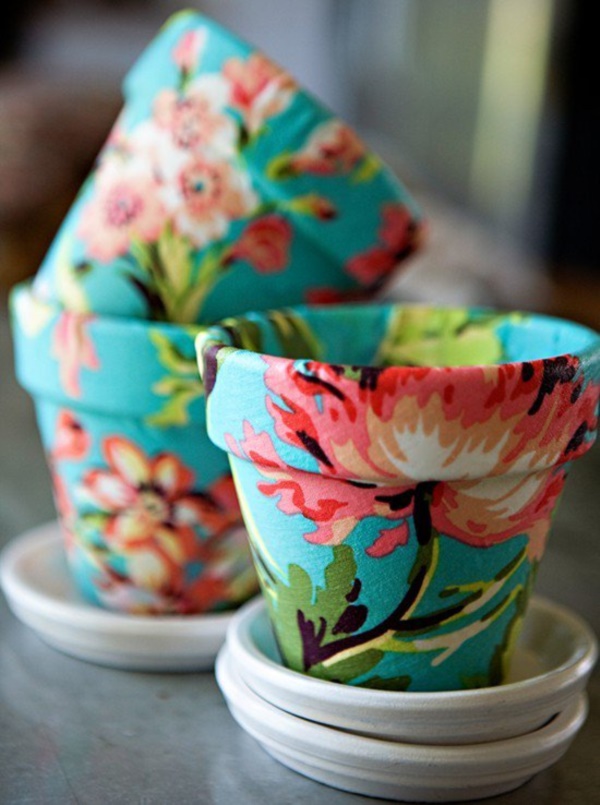 Blue pastel with red flowers makes a big deal of the minimal effort you put in.
Do reverse coloring with the same combination on two bowls.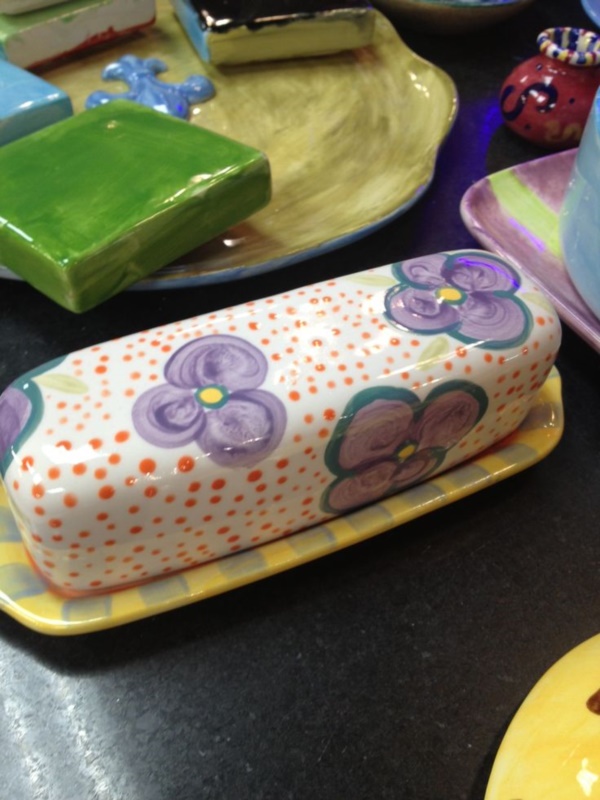 You do not have to be an expert painter to do dots and basic flowers on bits of ceramic.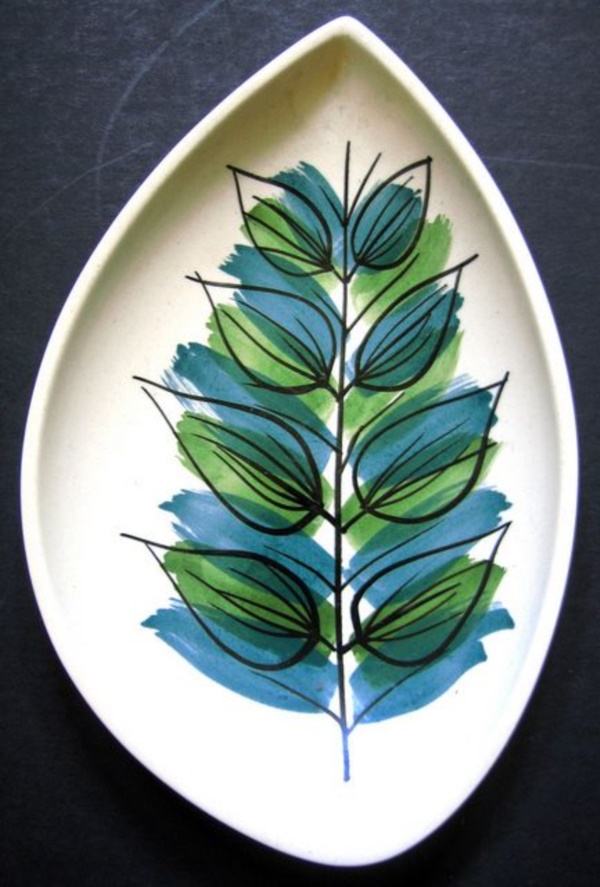 Put dabs of green and blue and then draw the outline of leaves on it in black.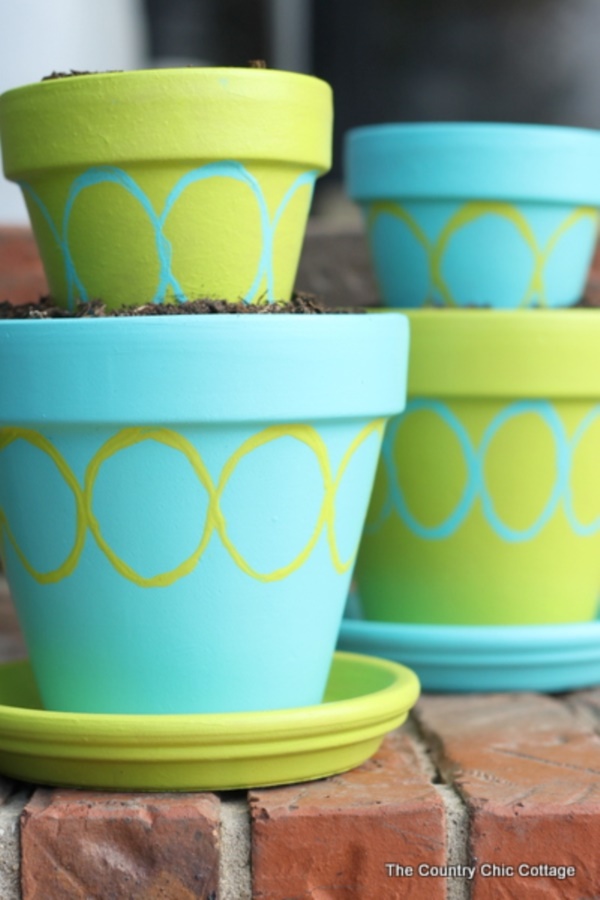 Simple circles painted on a colored background can become nice painted ceramic art.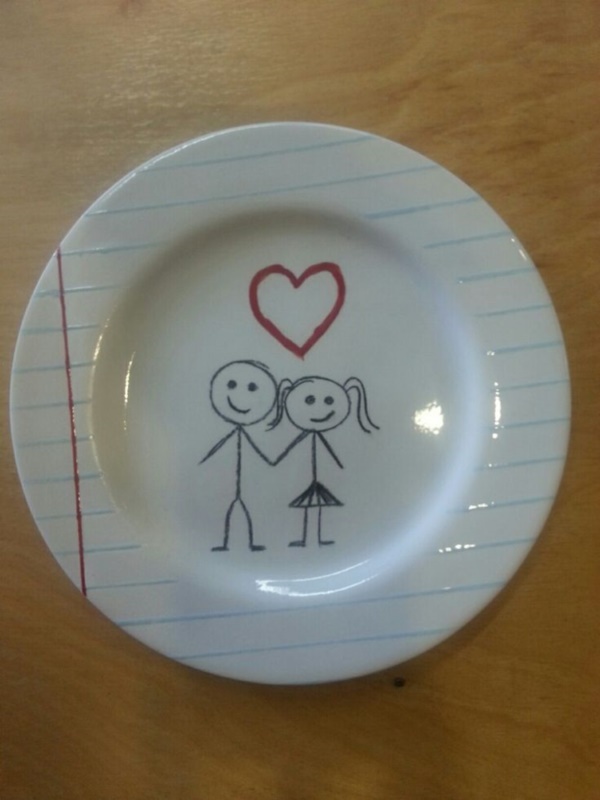 Draw stick figures of people on a plain plate.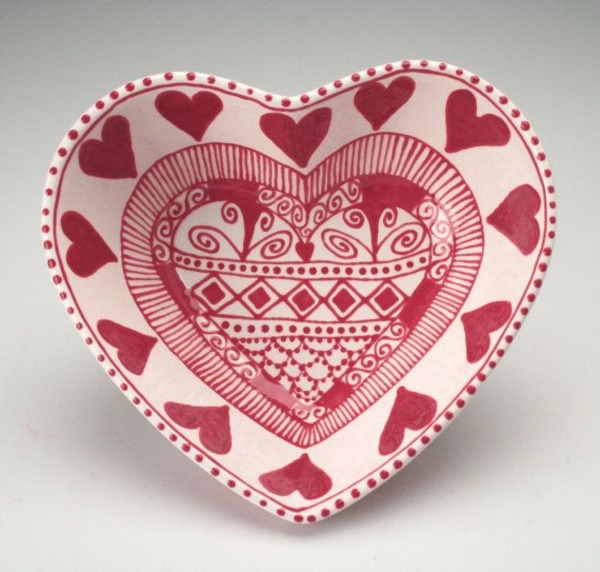 Red rangoli like patterns on white can be a great way to paint on ceramic.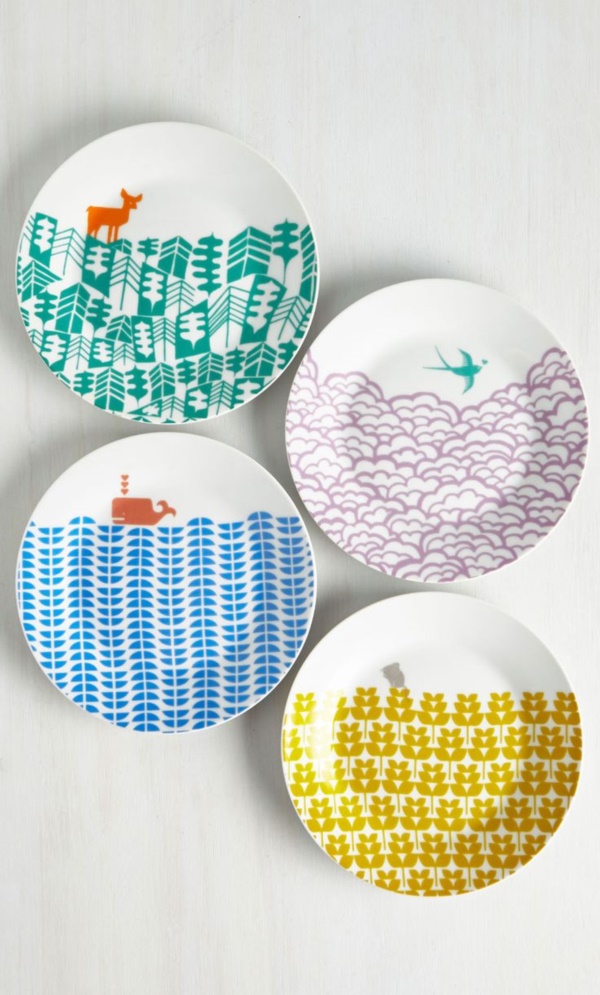 Paint all four elements in a basic way and draw one creature from each element on each plate.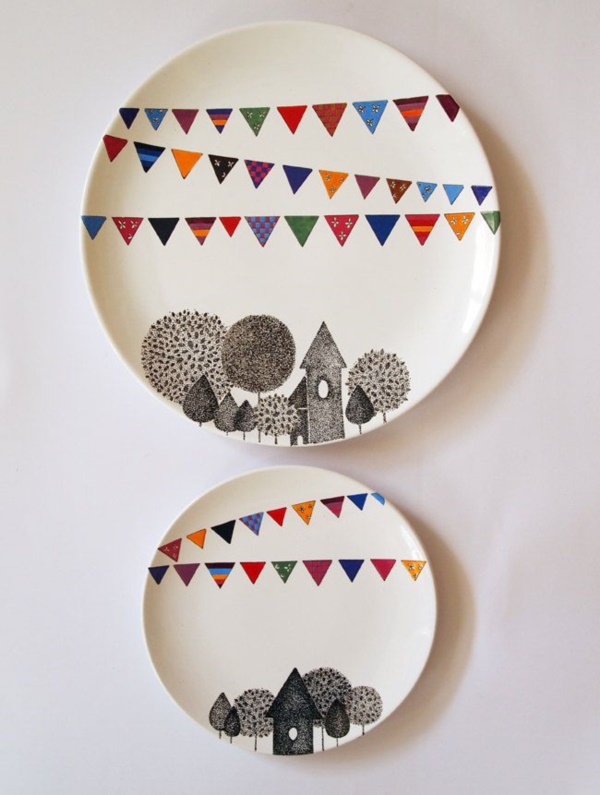 Black and white homes with colored pennants is a great work of art that is easy on the amateur painter.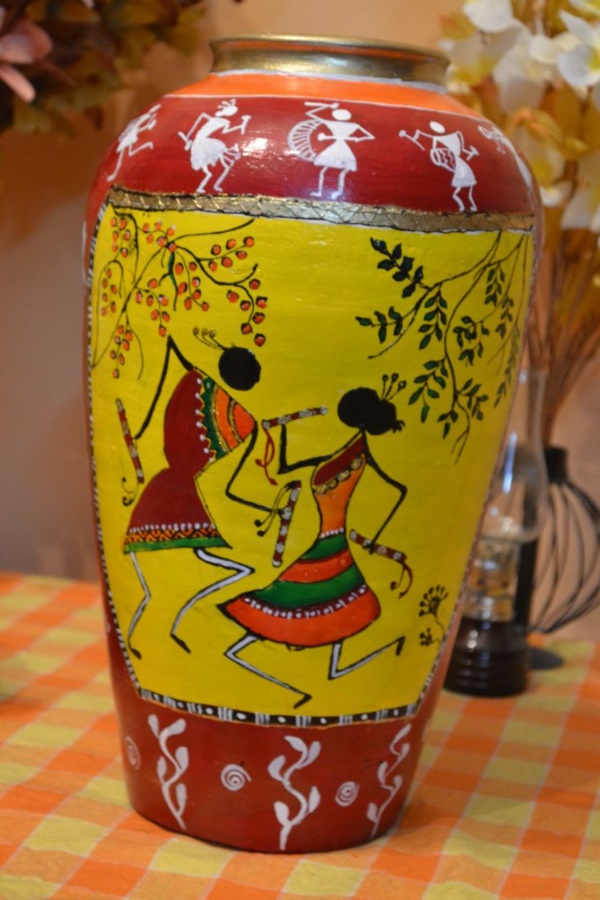 Do what the Egyptians did and create hieroglyphic like stick figures on the pottery.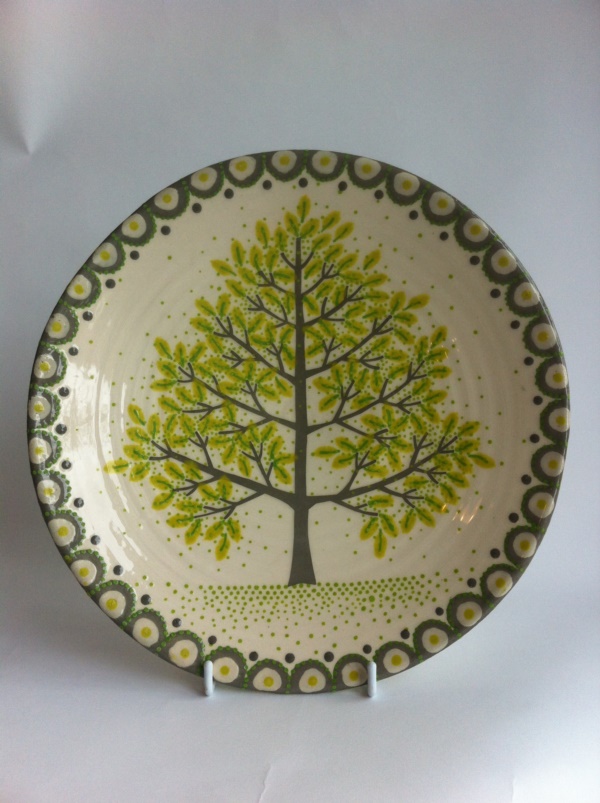 A simple green and brown tree with a border is a good painting idea for ceramics.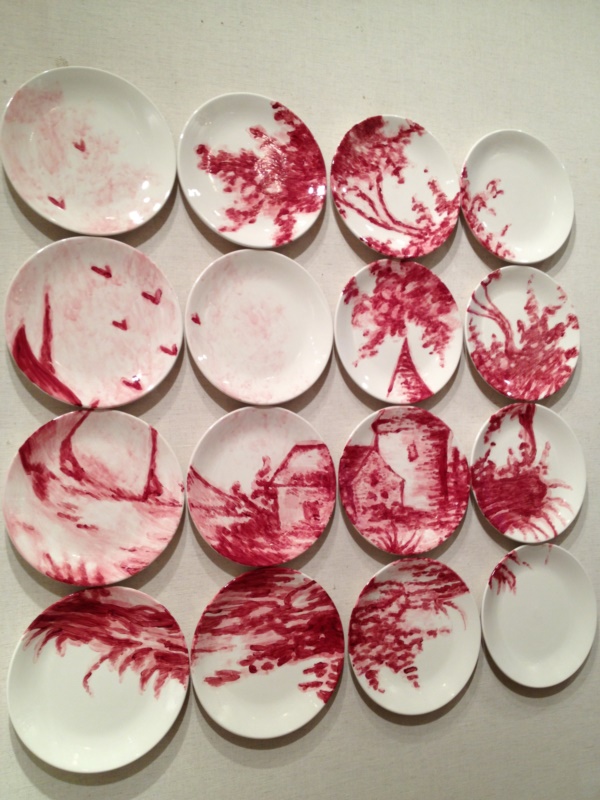 Use one color to paint on different plates to create a series of patterns.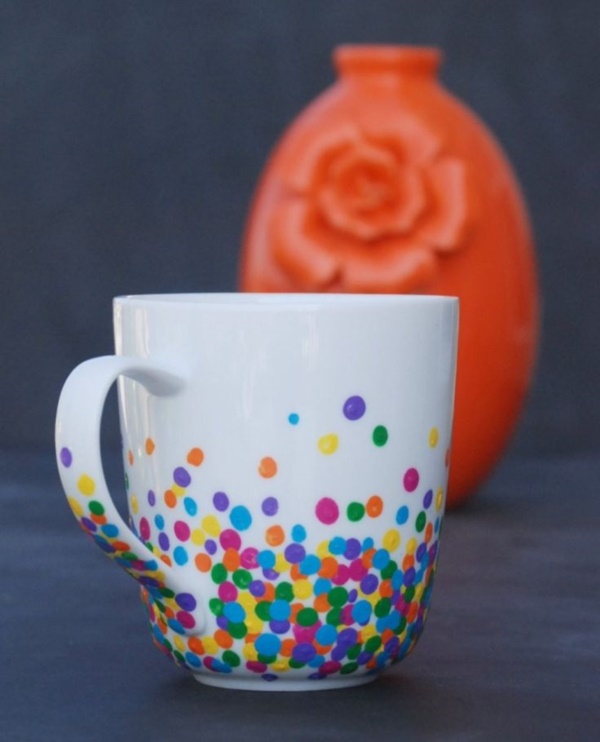 Densely paint different colored dots on the bottom portion of the cup and go lighter towards the top.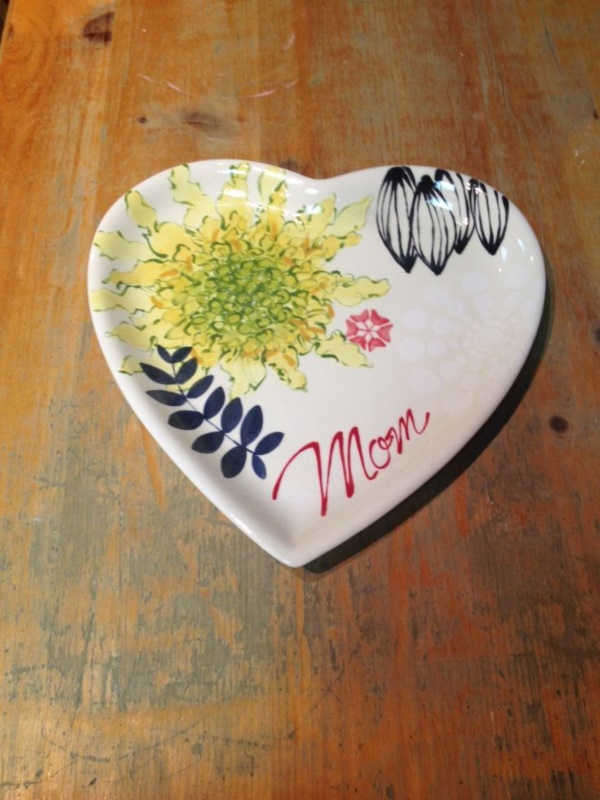 Add a word along with the designs you have painted to make the platter more special.