If you are considering getting yourself inked, we are sure that you have gone through the painstaking process of examining your motives in getting one. While the ignorant may see tattoos and body art as something shallow and trivial done with the express purpose of decorating one's body and nothing else, those who have tattoos know differently. Tattoos are an outward expression of something that we hold close to our hearts and something that has had a profound effect on our lives. One only has to look at the numerous tattoo design choices available to know that there is indeed a great amount of symbolism and significance behind a tattoo and the way it is designed. For instance, like some people you may use coordinates tattoo ideas to mark a memory your body, which they feel is the greatest tribute that you can give to a life changing event. In this article, we are going to be talking about valiant gladiator tattoo designs that are not that different from strong and perfect warrior tattoos.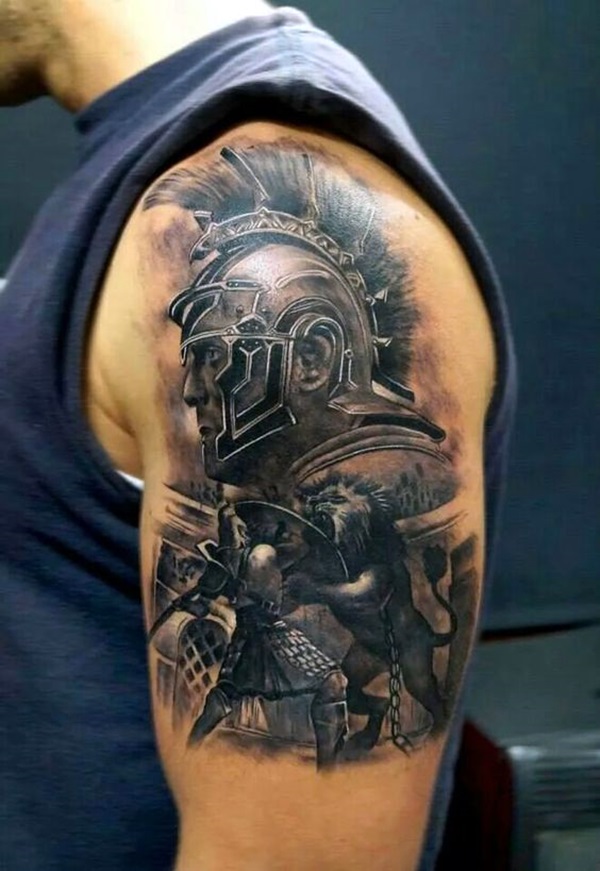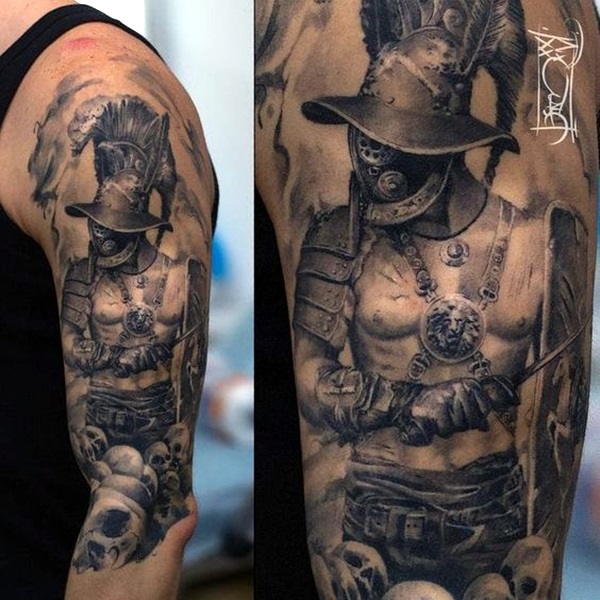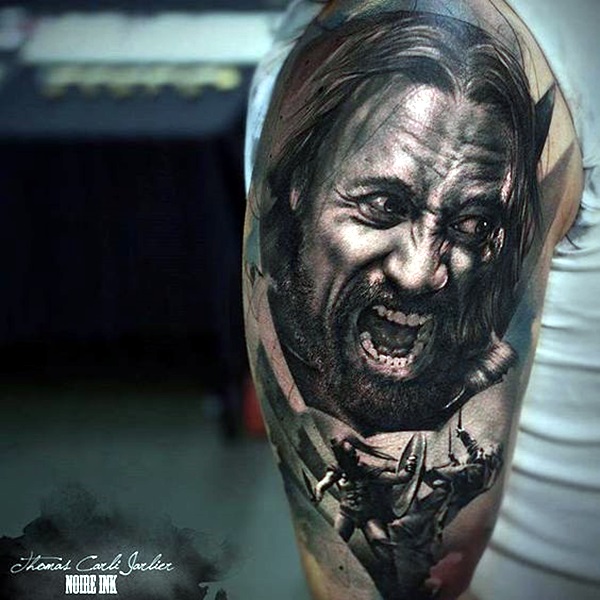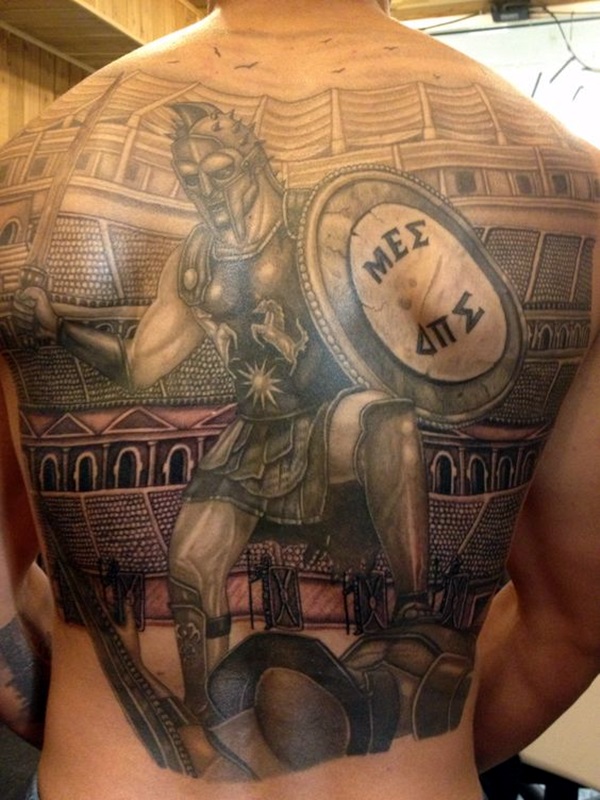 Valiant gladiator tattoo designs are not run of the mill tattoo designs as they hold a lot of significance and are endowed with so many qualities that are part of the gladiator lore. It is believed that not everybody could become a gladiator as the person in question had to be brave and strong not mention skillful to be a gladiator. Stepping into the arena to face up to ferocious men and beasts and to be able to fight them to death cannot be something easy and not something that everybody can do. One almost expects to see visuals like insane mechanics tattoo designs which shows us mechanical parts, which could probably explain the skill and strength of the valiant gladiator.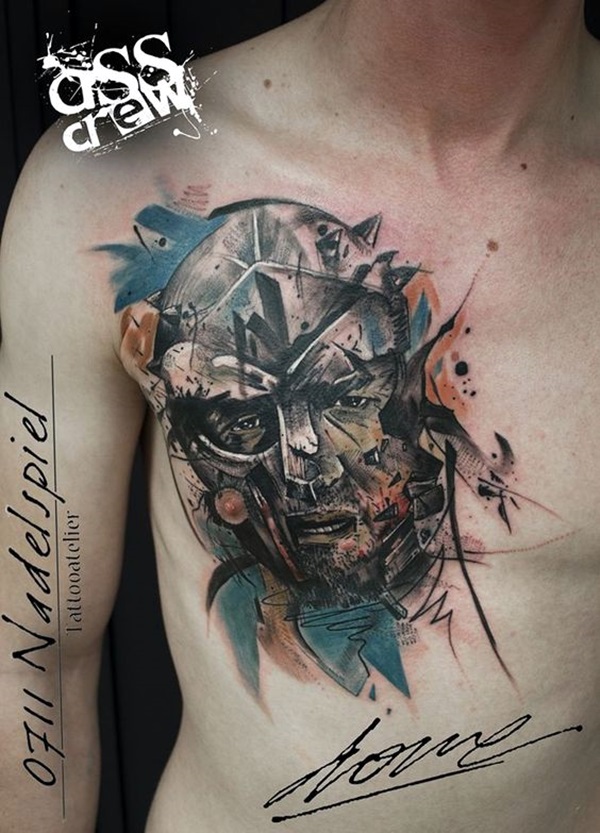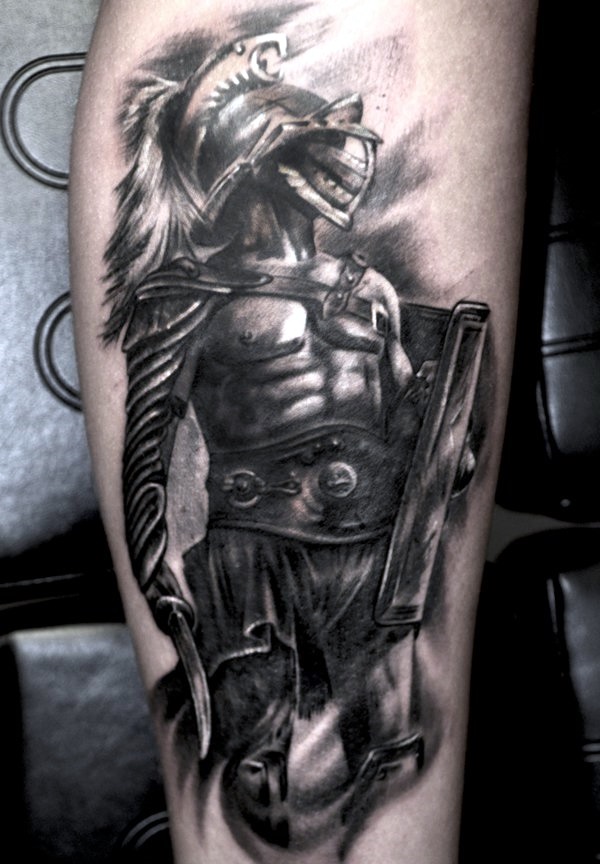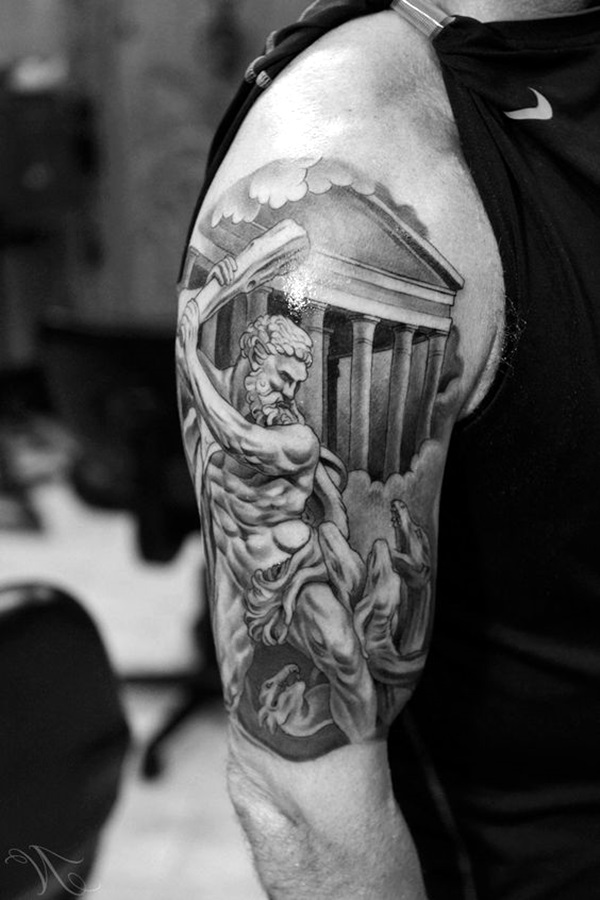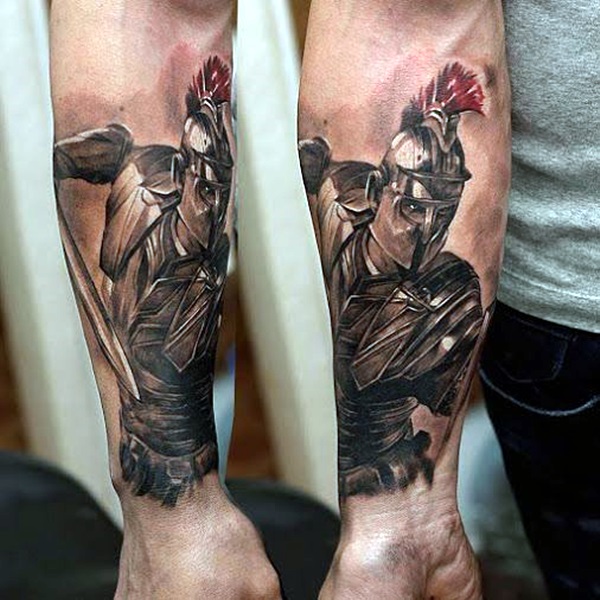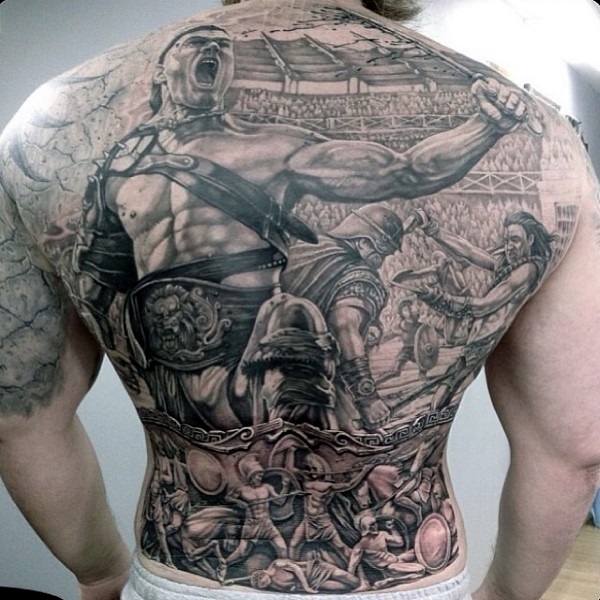 Valiant Gladiator Tattoo Designs
Just picture the Roman Colosseum, which was a like a deep bowl in the center around which most people in the city and the places around it would gather around to look down on the valiant gladiator would fight. They would fight with all their skill and valor in order to best their opponents with the hope being that they would be freed. There have been instances, where a gladiator would fight against man eating lions that had been starved of food for a while before the fight to make them even more ferocious and vicious. Often there would be odds stacked against the gladiator with him being to fight only using his bare hands and no weapons at all.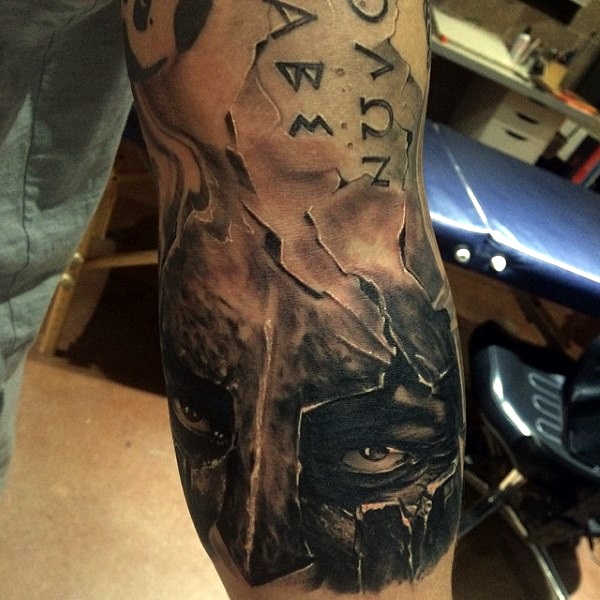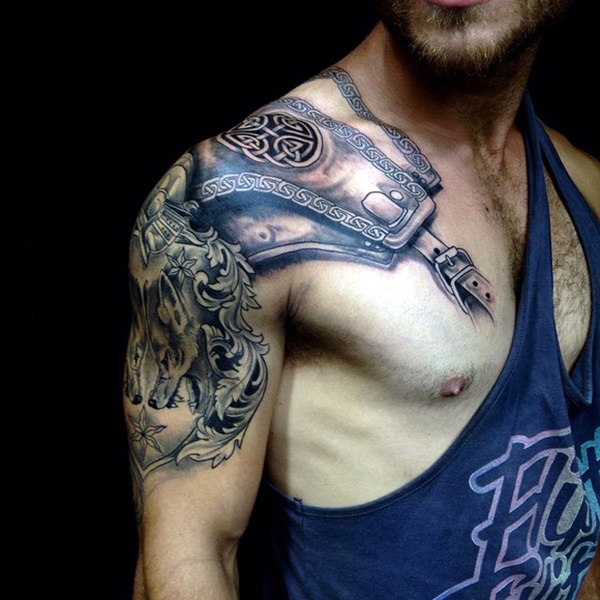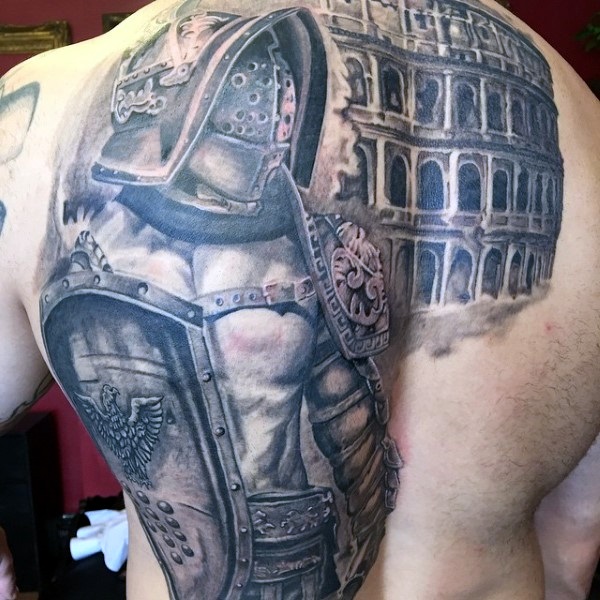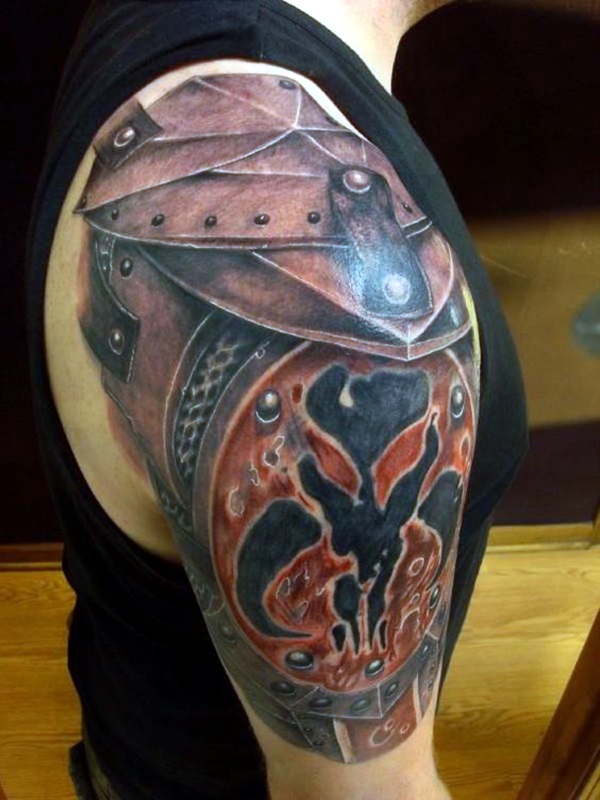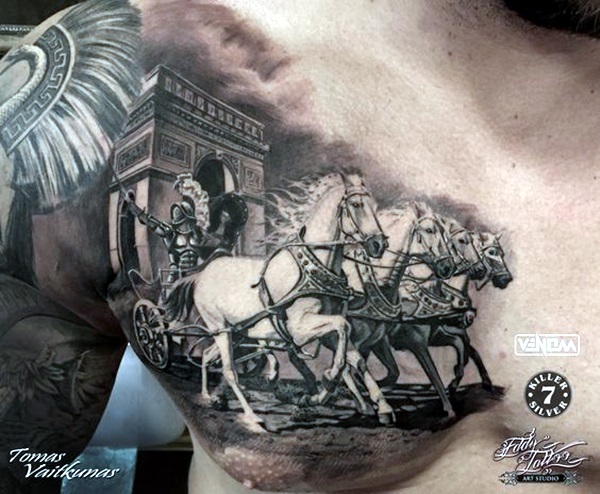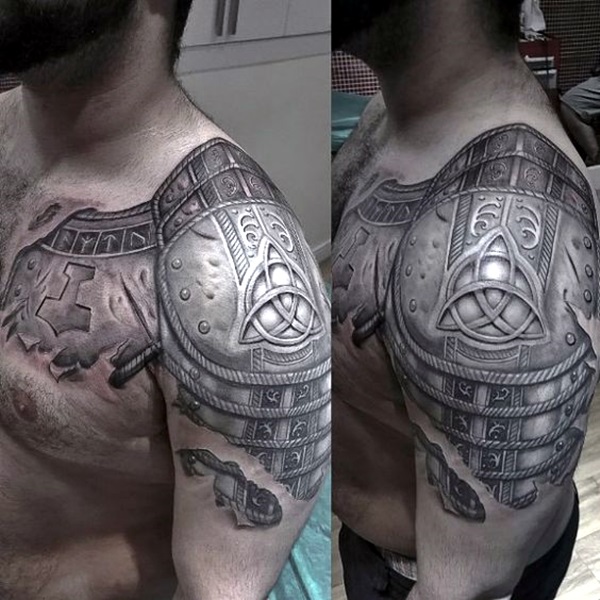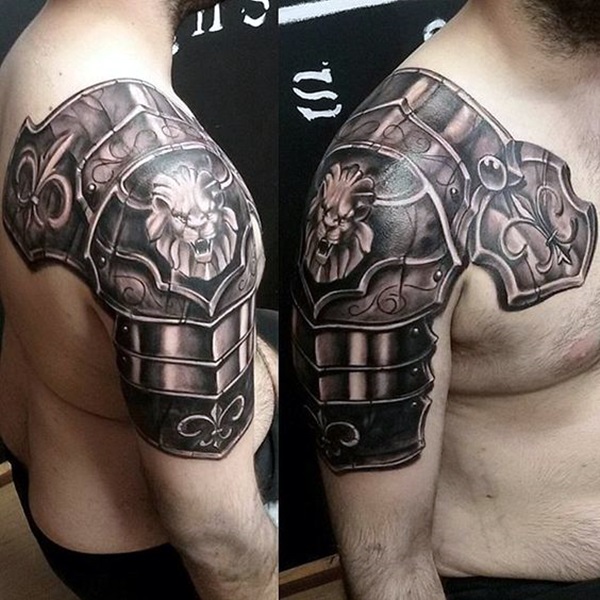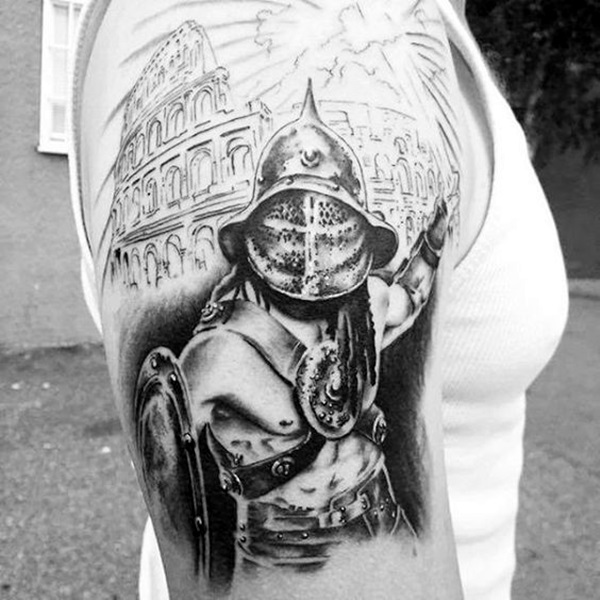 The gladiator tattoo could be quite different in appearance from what was the actuality where the whole look and in fact the life of the gladiator would depend on the will and mood of the emperor. That is because many movies have projected the gladiator as being very handsome and as having many noble qualities. But this may not have been the complete truth. But this does not matter because in the world of tattoos, what is perceived is more important than the reality. What is more, we are talking about warriors here who are not just about violence but about strength, courage and fighting skills.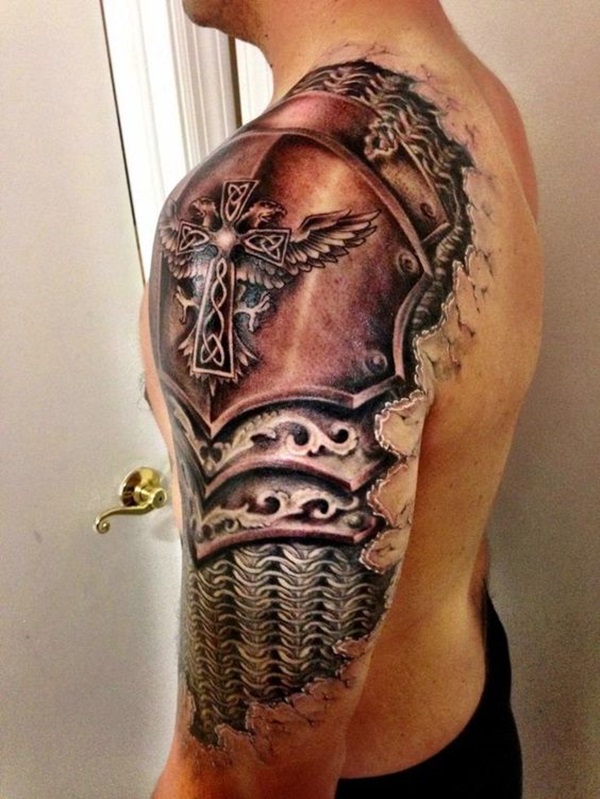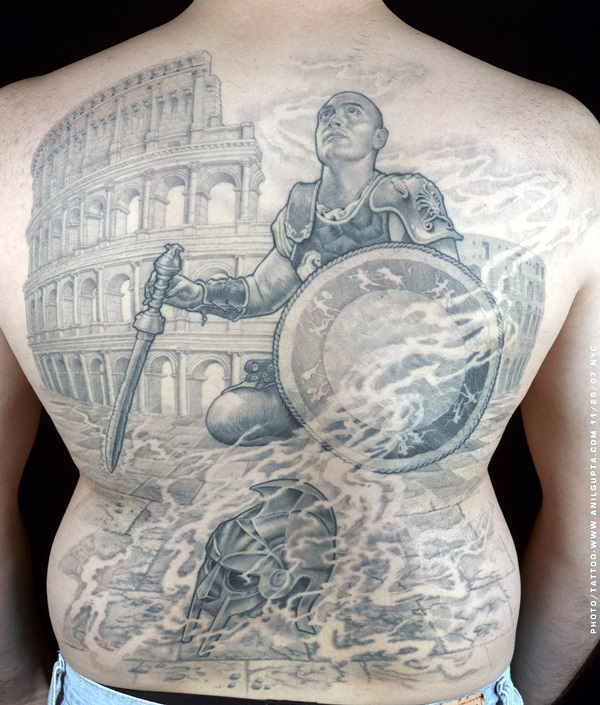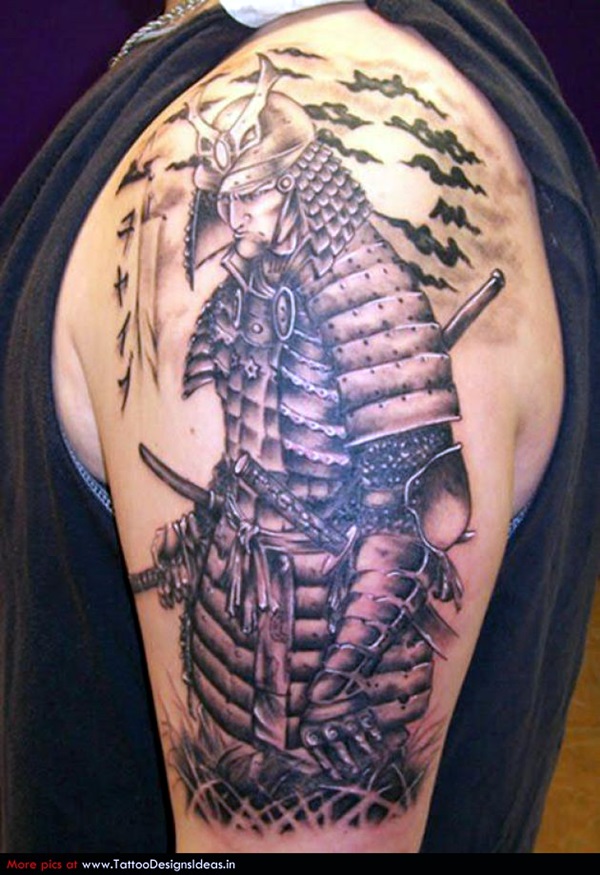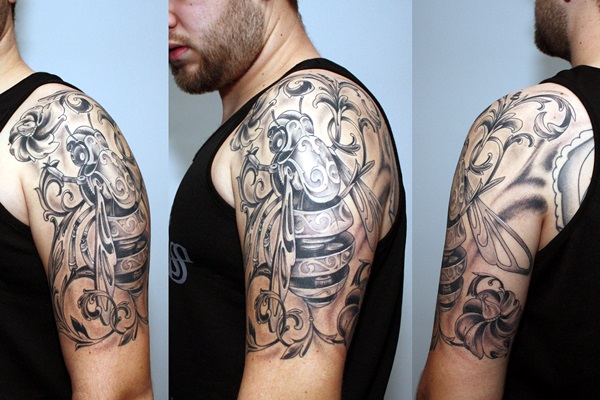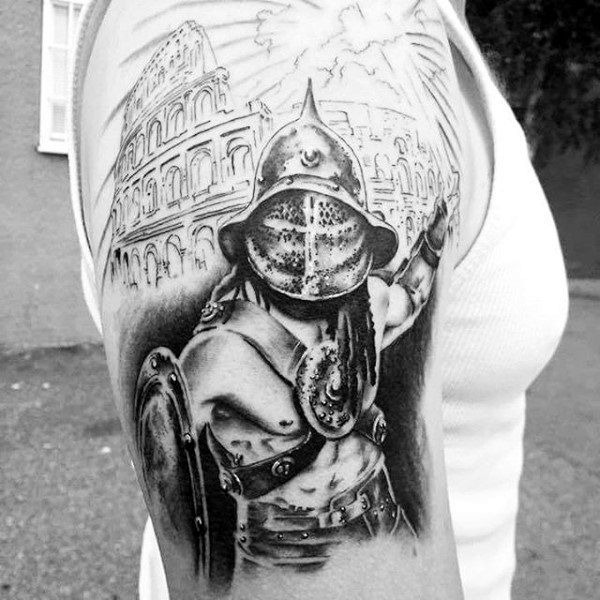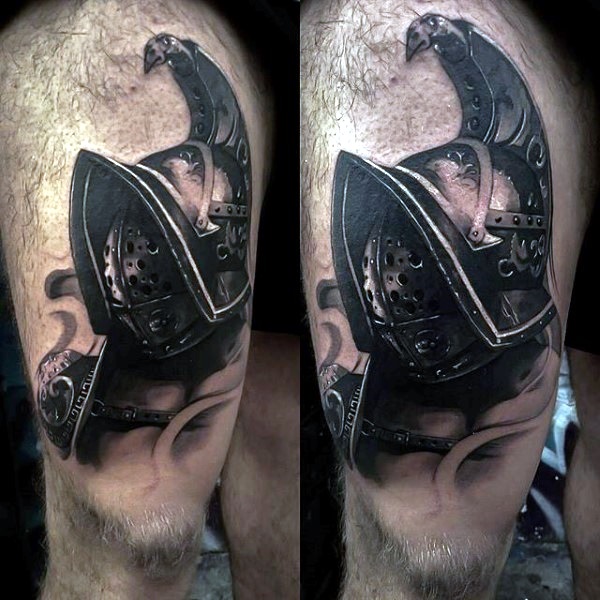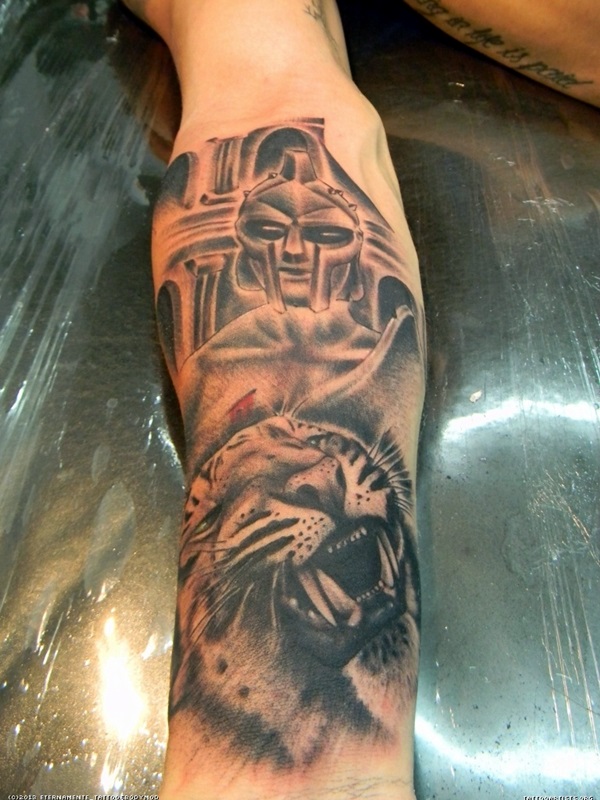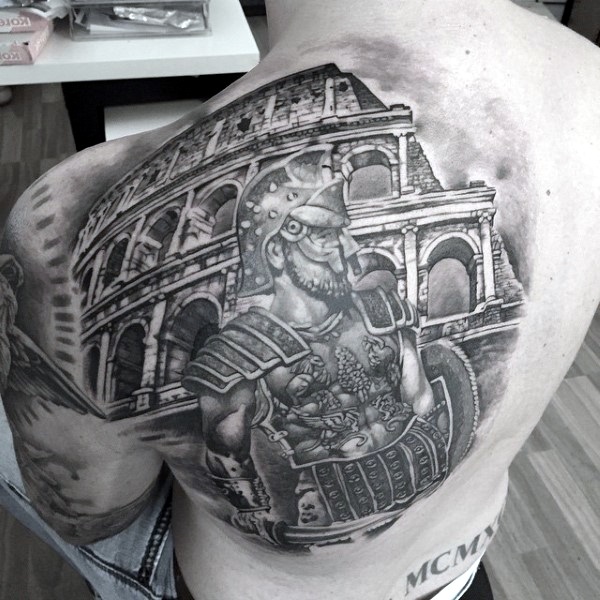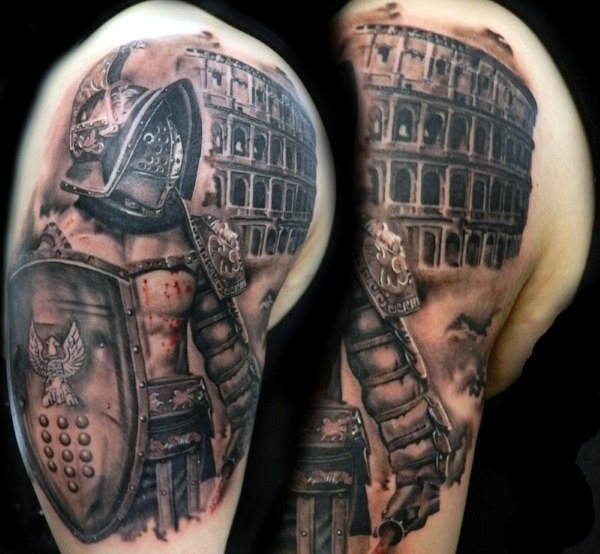 Here are some of the main significance aspects that are attributed to valiant gladiator tattoos:
Valor: There is no doubting this quality of the gladiators and sometimes having the symbol on your body can lend you some even if it is only in an artificial sense.
Loyalty: Fighters fight because they have a sense of loyalty to those who rule them or direct them and this can be a good quality to have in your side.
Perseverance: You cannot become a gladiator in the physical sense with the right skills and the mental attitude unless you have the perseverance to keep at things till you become an expert at it.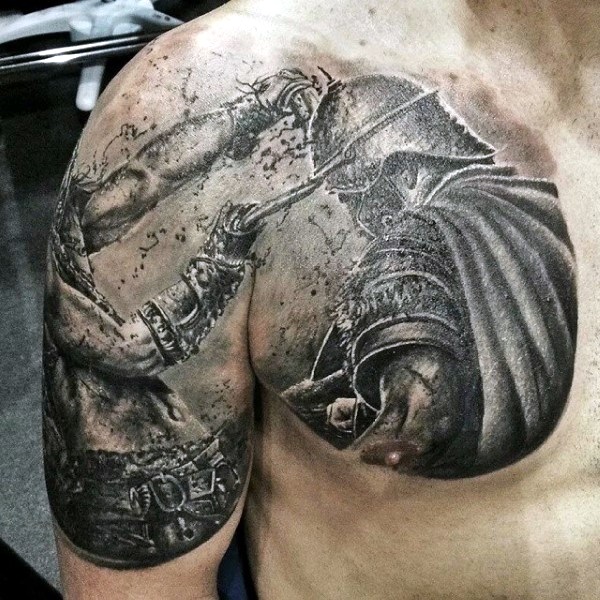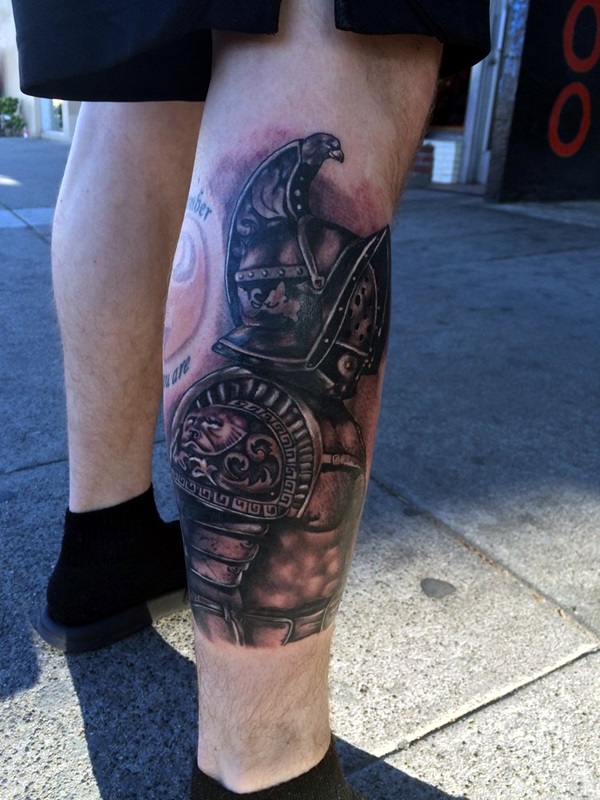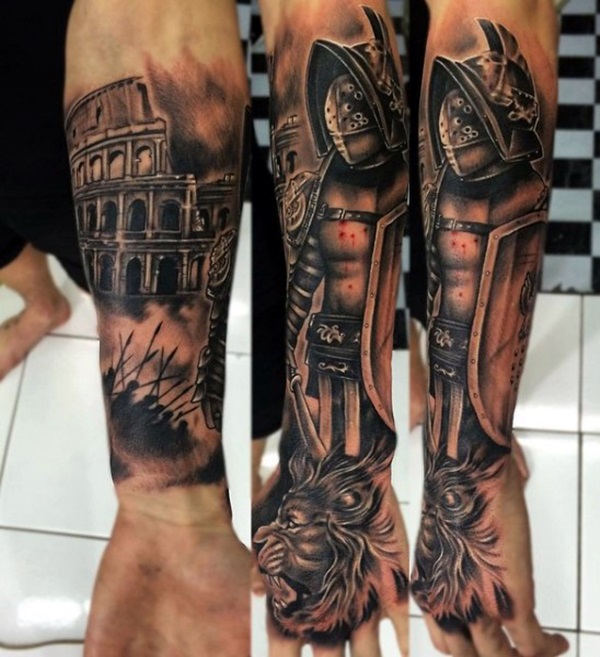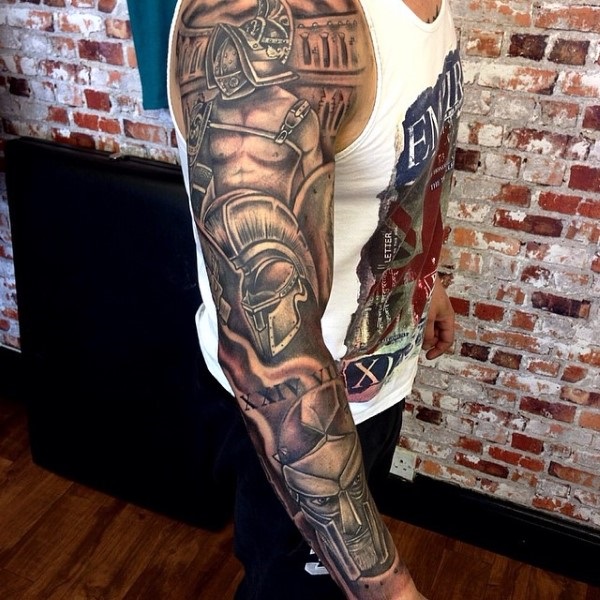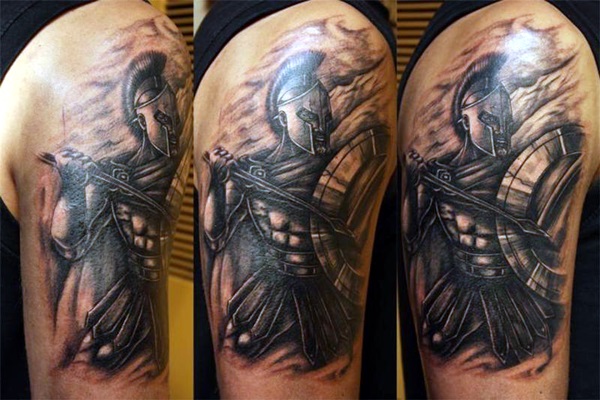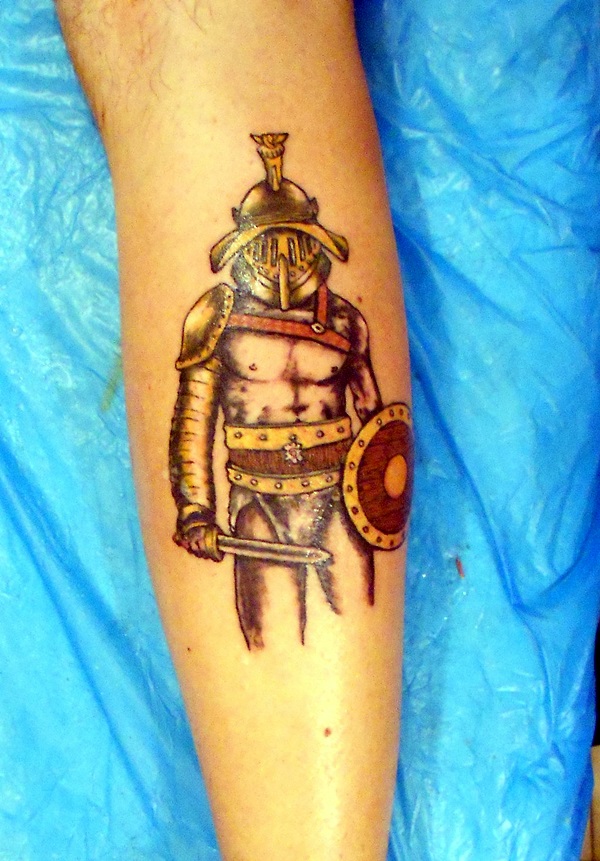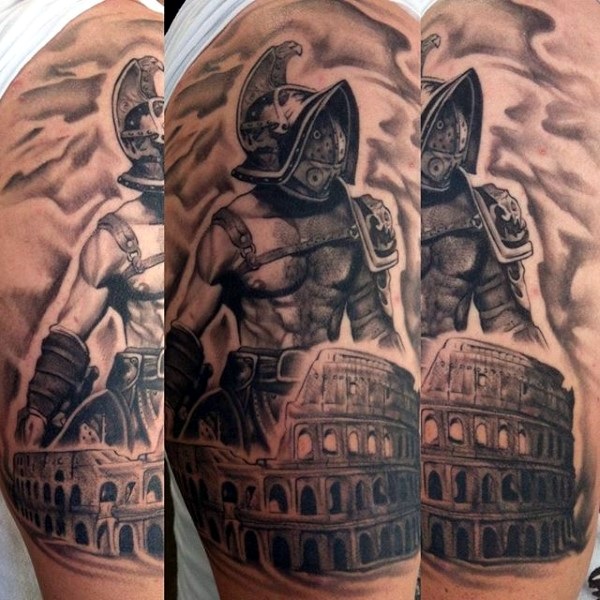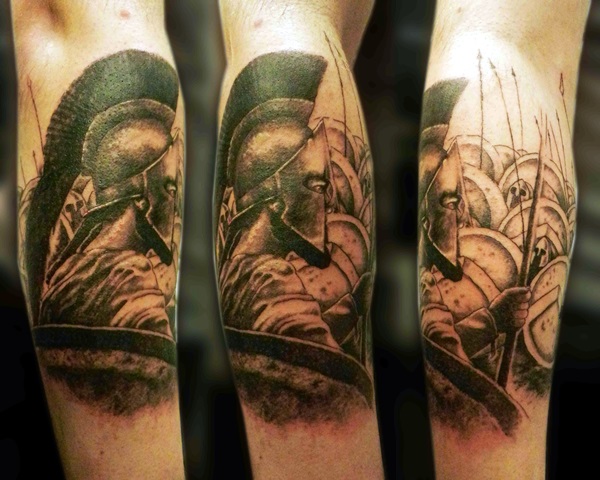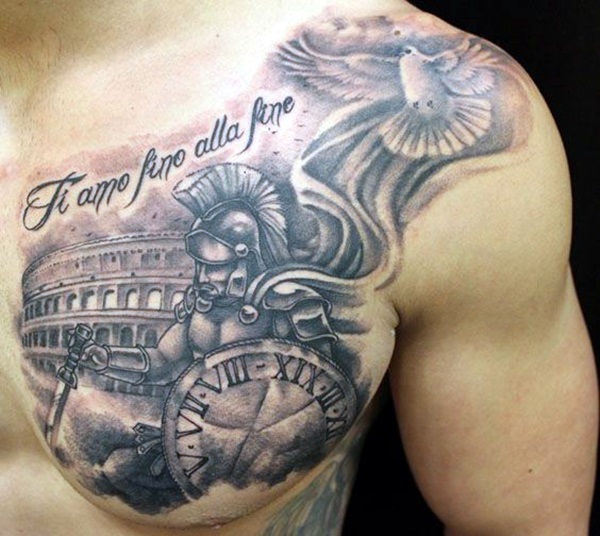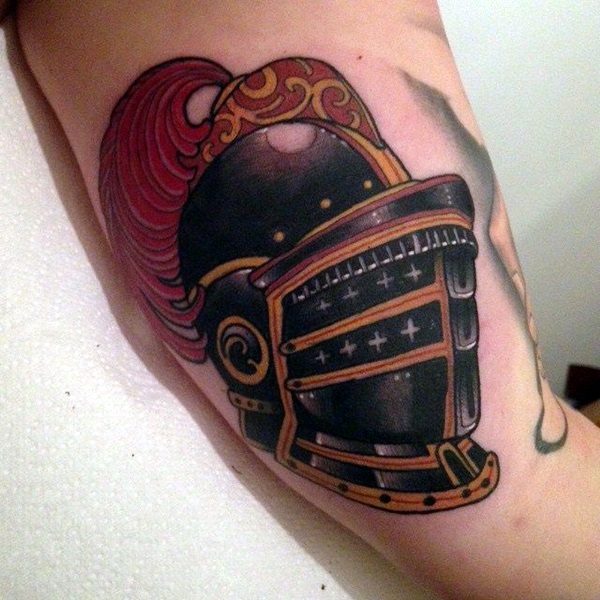 Discipline: Since we are talking about developing courage and building strength and skill is all about being disciplined.
Power: The power of a valiant gladiator lies not only in his muscles but also his courage in facing whatever is put in front of him.
Honor: Though many a times the gladiator has to face cruel situations and conditions that are against him and often the result of fighting would be certain death, the gladiator would be honor bound to fight until death.