Now, tattoos are everywhere! And that's why people are looking for something new and unique tattoo ideas so they look totally different. As per you what makes a tattoo unique and classy? Indeed, tattoos are and should be meaningful and hence this time we got you best Sanskrit tattoos designs. Sanskrit is the world's oldest language and in today's modern world, getting inked with Sanskrit tattoo design will surely get you out of the crowd and gain you impressive personality.
Best Sanskrit Tattoo Designs
Sanskrit mantra and quotes are truly inspiring and stylish as well. The fonts and language itself look eye-catchy and as you know many Hollywood stars and celebrities from various countries have incredible and meaningful best Sanskrit tattoo designs.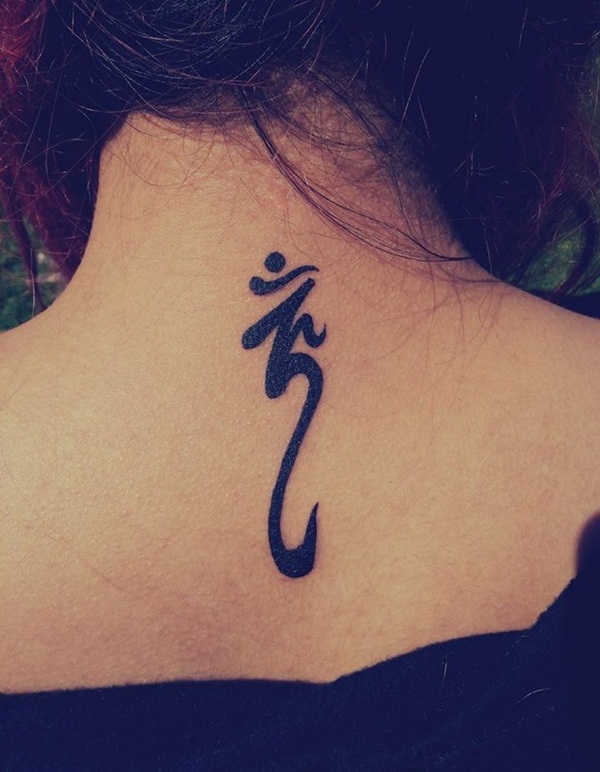 Well, this is not a word, but the vibration and is one of the most sacred symbols in Hinduism. And when it comes to get it done as a tattoo, you can try any design.
It says, peace, peace and peace! People with a strong message of making this world a peaceful place to live can go for this excellent tattoo design.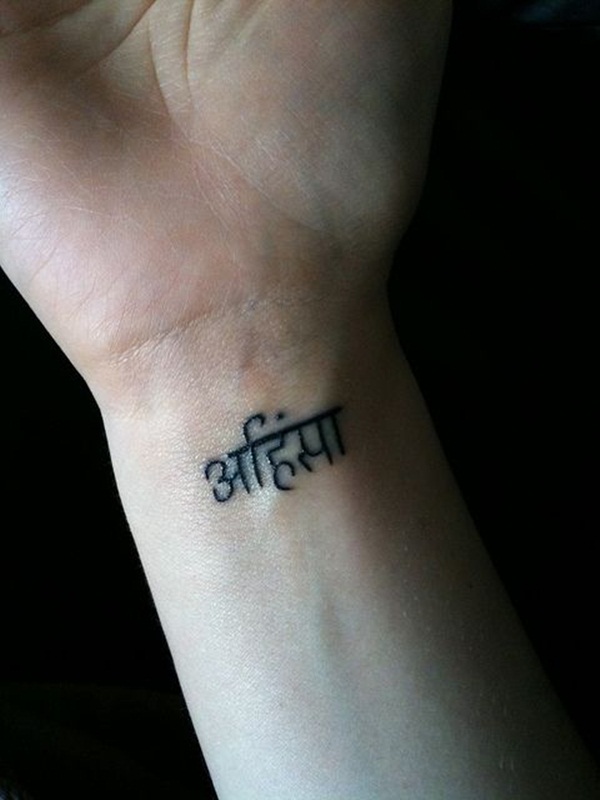 Non-violence! For those who don't believe in any kind of ferocity, here is your masterpiece and simple yet stylish sanskrit tattoo design.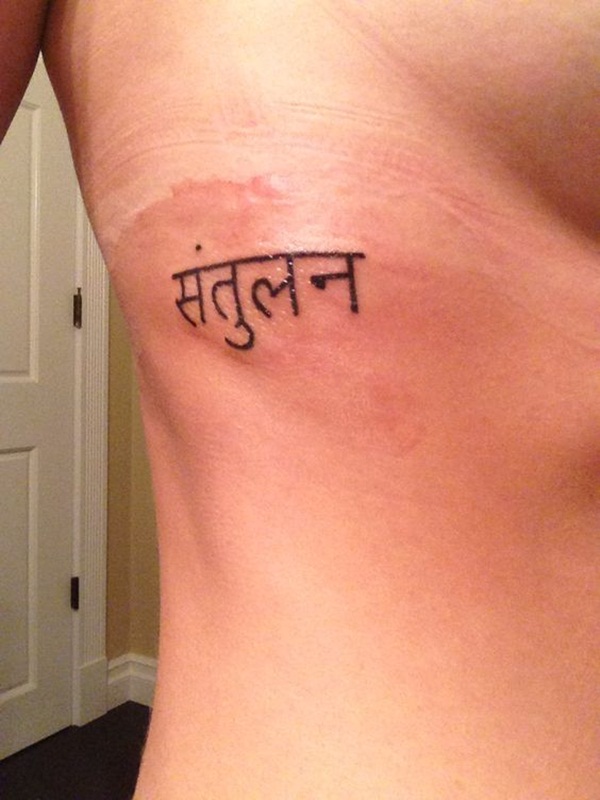 There is only one rule of nature- balance! Everything has to be in the place where it belongs to. And moreover, if you're looking the only one word with a profound meaning, consider this one.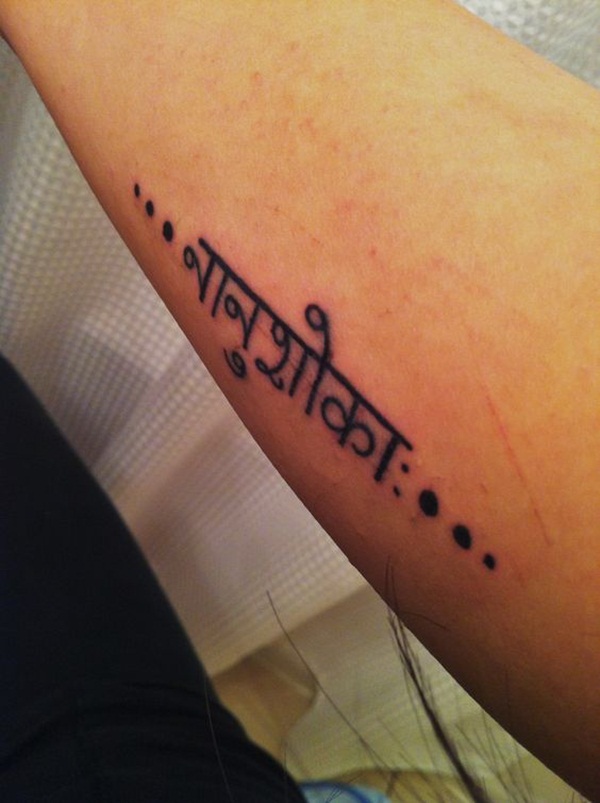 Whatever you do in life or whatever life gives you back, either it's up or down, there's always a message, so 'no regrets'.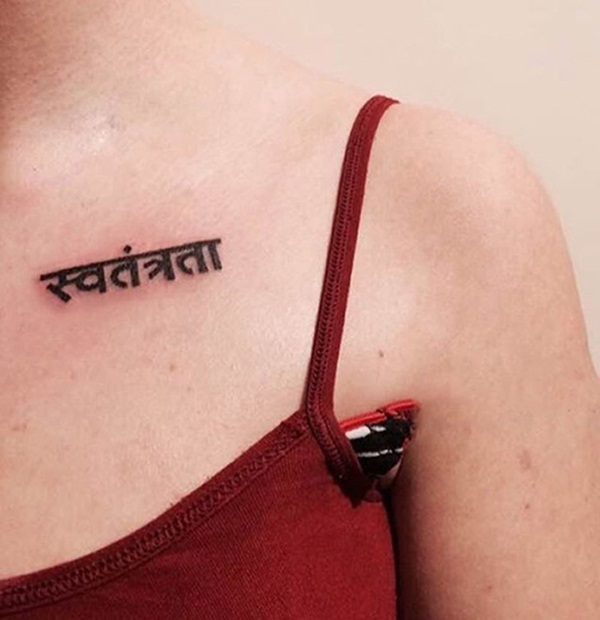 Freedom is the word! Yes, as mentioned above, Sanskrit tattoo design is and must be a strong message if you're going to have it. And in order to bring out the creativity, ask your artist for different fonts and sizes.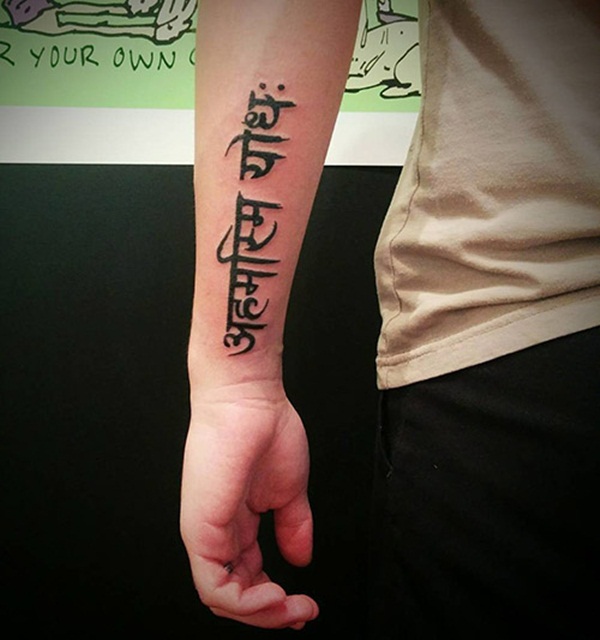 I'm a fighter! Yes, that's what the tattoo means and trust me guys, this tattoo (better call it mantra ) will always keep you positive and strong enough to stand and face hard times.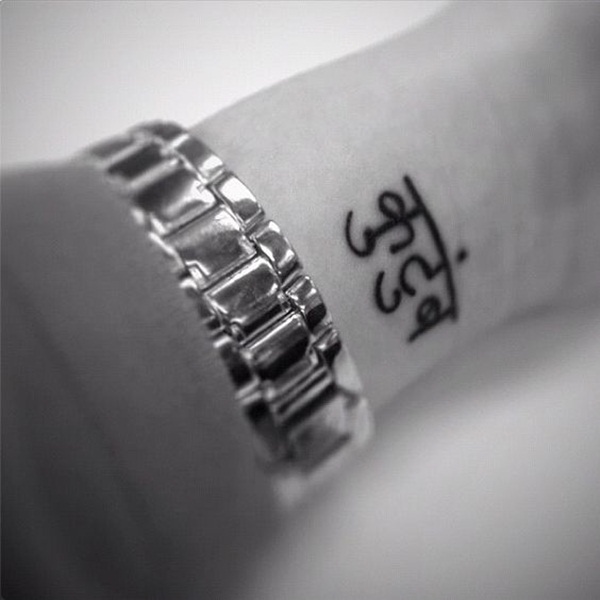 If you're the one who just loves the family, who sees this world as a family, here is your only masterpiece. As you can see the small sanskrit tattoo design can be done on wrist or hand so as to make it easier for others to see.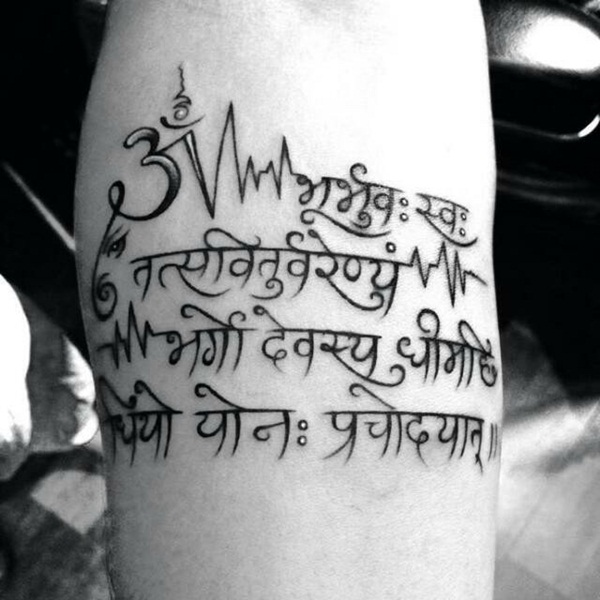 That's the most powerful and sacred mantra- gaytri mantra ! With its divine power and strength that it gives to the people, this mantra is highly recommended to all tattoo lovers.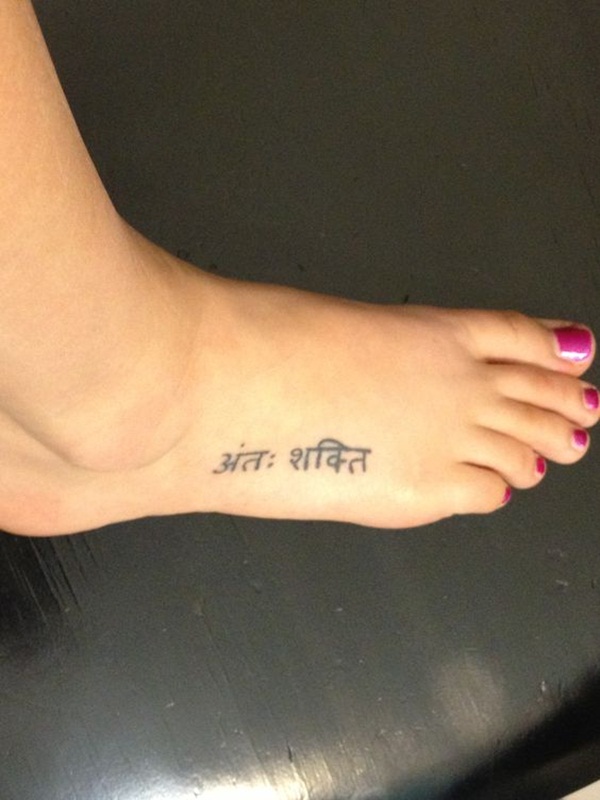 Strength should come from inside and that's what this sanksrit tattoo says. Strength from within! Engraving such tattoo design on your feet will surely magnify your personality.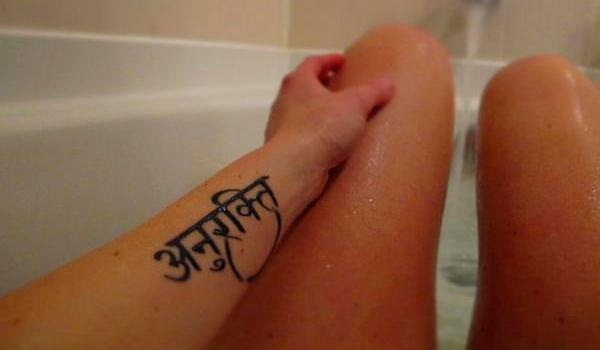 Rise above all worldly desires- that's the message! This insane sanskrit tattoo design and its enlightening meaning can change the way you look at the life.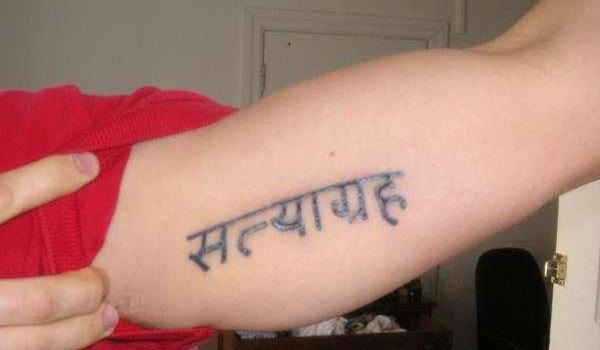 This innovative and decent design with a beautiful meaning of insistence of truth can let you stylize your personality and soul as well.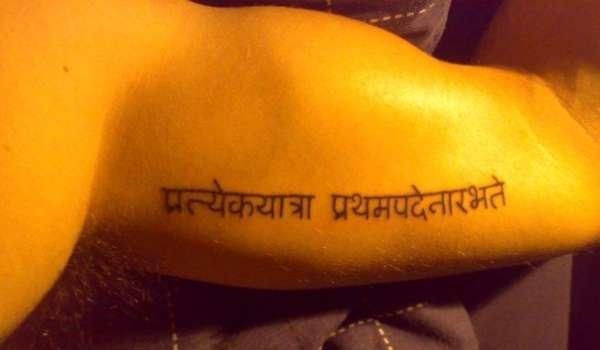 Here is a quote,"journey of a thousand miles starts with a single step". In case, you don't want to cope with a single word tattoo, here is the excellent Sanskrit quote for you.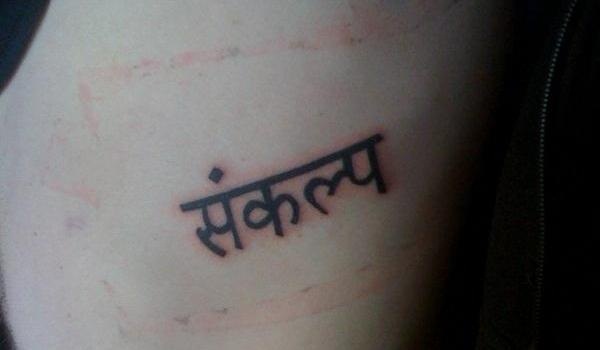 People with the strong will power can achieve anything and that's what this tattoo has to offer you. This design will keep you up for all life goals.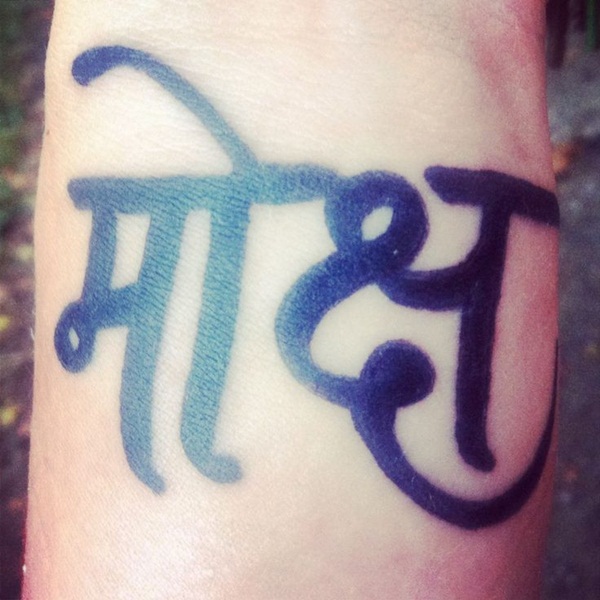 A true enlightenment! Freedom from all emotions and so on. When it comes to the design you can go for small to big and on any part of body.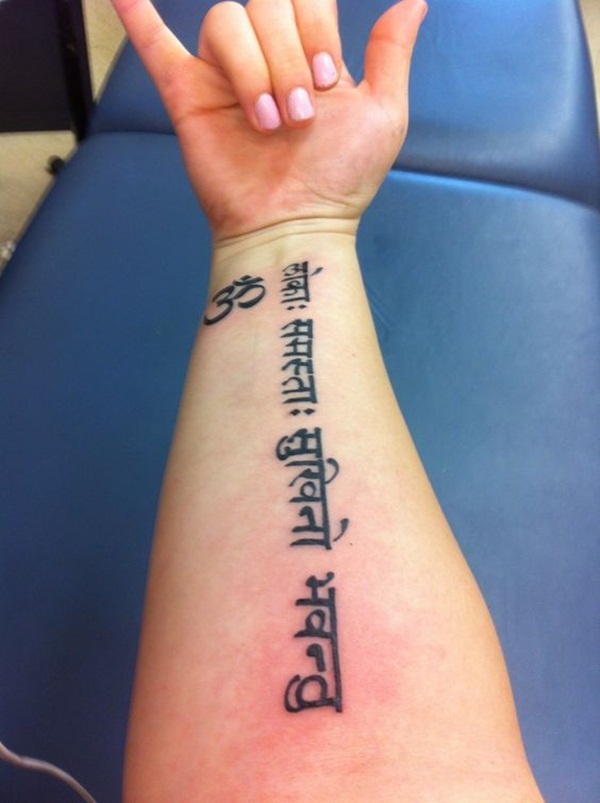 With the strong intentions of letting people their lives freely and happily, this sanskrit tattoo idea asking you to grab it. Meaning- may all beings everywhere be happy and free.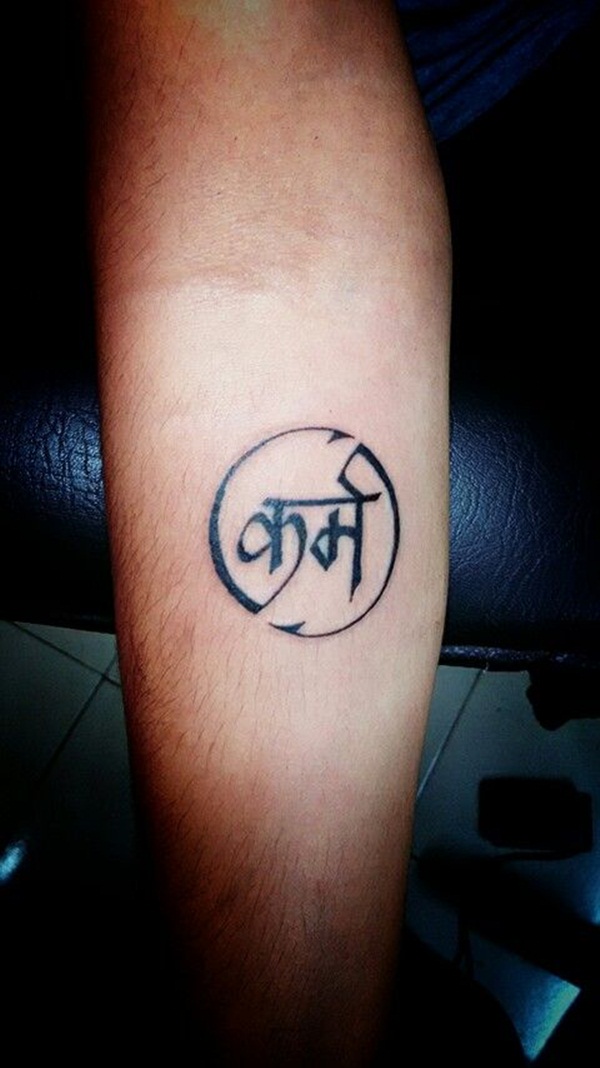 We all know the 'karma'. What goes around comes around so, this meaningful tattoo reminds to the karma.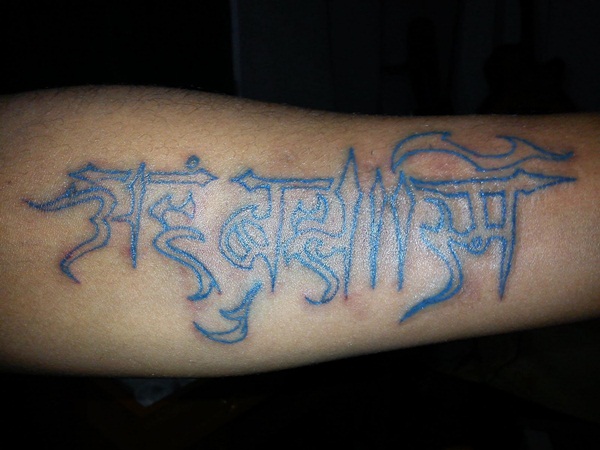 It tells you that you're the only infinite reality. Yes, and this creative design and structure of this tattoo making it more inviting and eye-catchy.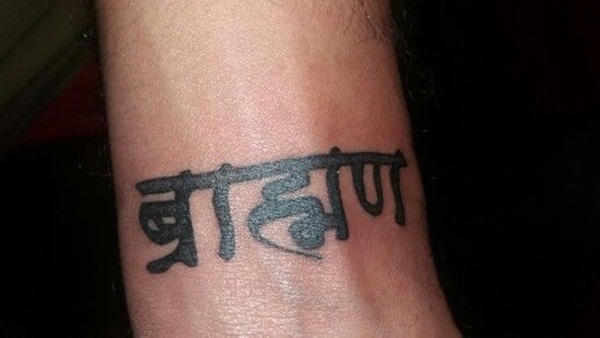 This sexy looking design symbolizes you with the enticing and profound meaning- supreme soul.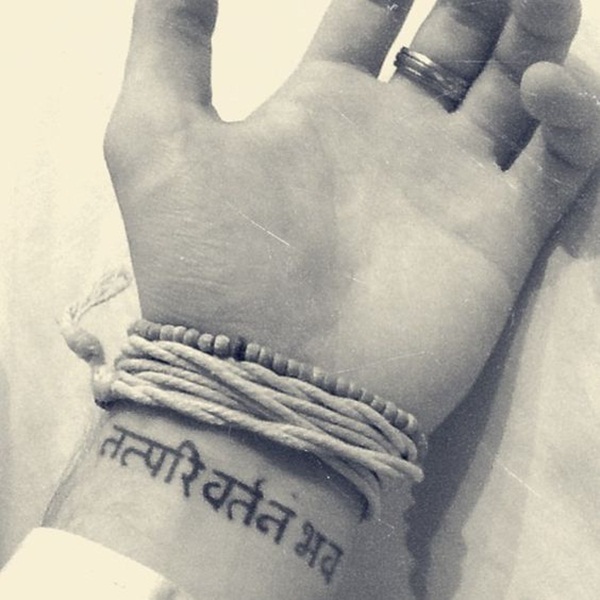 Here is one of the best small tattoo you can have. Consider this one as a motivational quote for you as it says. "be the change".
Do share your comments and best Sanskrit tattoo design in the comment section. And let us know if we can assist you any way with the meanings and significance of any tattoo.