If you know anything about tattoos or have even read any of our articles on tattoos, then you would know that tattoos are not just for decoration and are actually symbol of something deeper. A tattoo decision taken after evaluating the significance and thinking all the aspects through is a tattoo that will be worth having. It is only after this exercise should you even decide on the motif of your tattoo. In this article, we are going to take the significance of a tattoo to an entirely new whole level. We are actually talking about getting the coordinates of that special relationship with someone really special tattooed on your body to mark a memory on the most personal thing you have – your body! It is deeper and more personal than other tattoo designs, like say for instance these original line tattoo designs that have a significance of their own but not like the coordinates tattoo.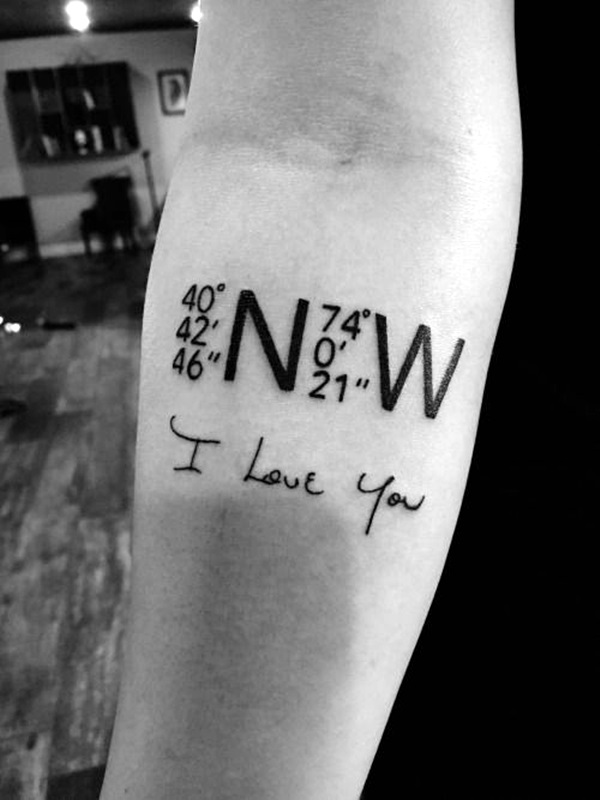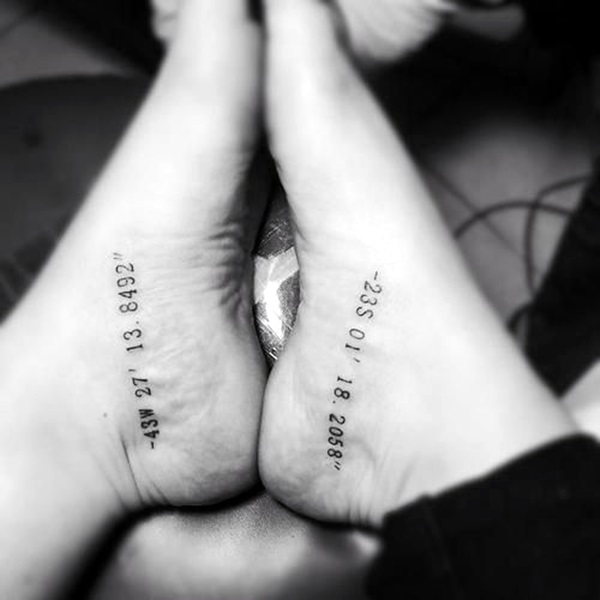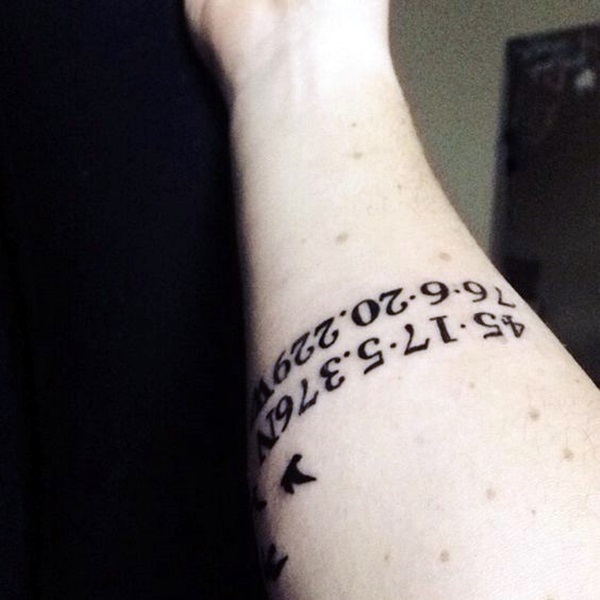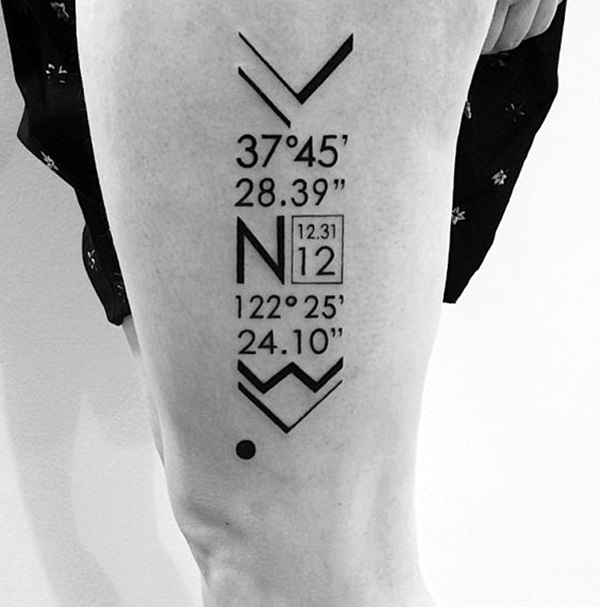 Coordinates Tattoo Ideas To Mark A Memory On Your Body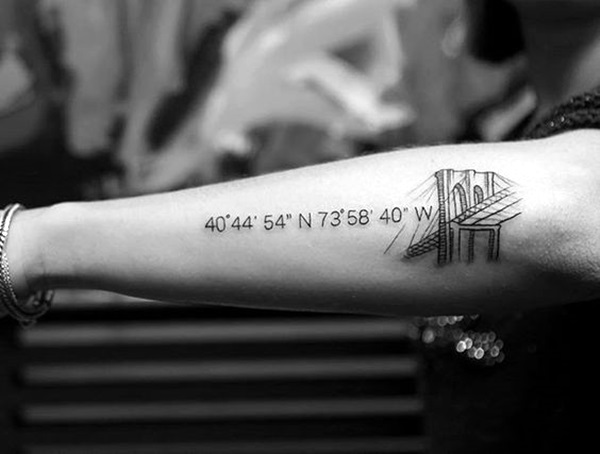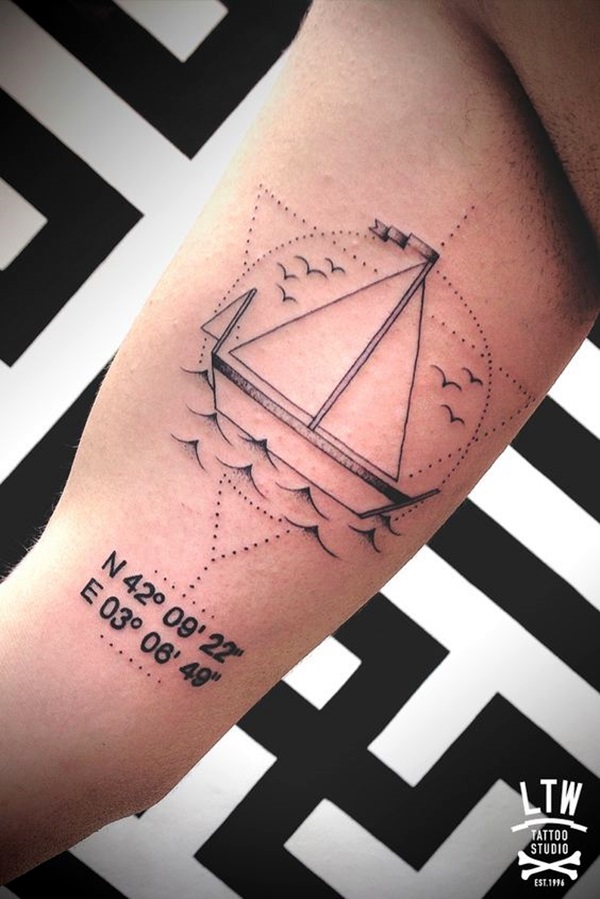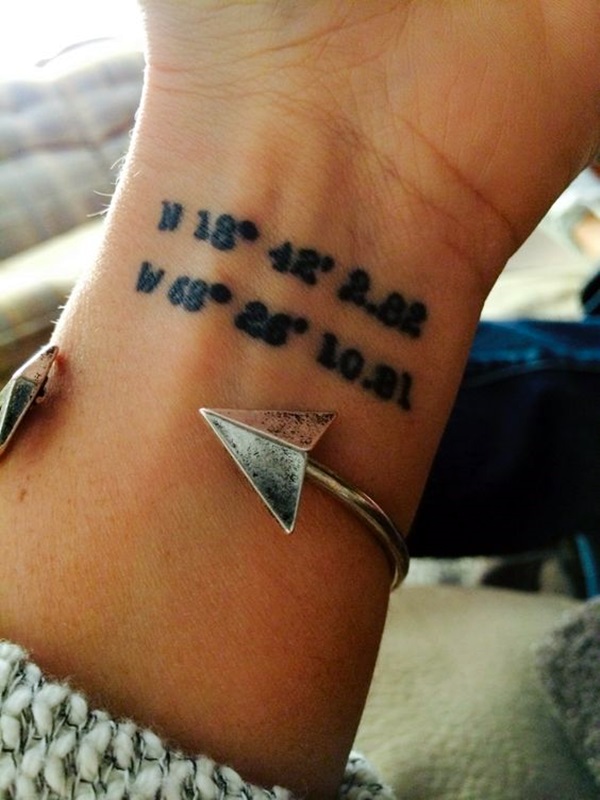 While we are not denying that there is a lot of thought and soul searching that goes into cute tiny tattoo ideas for girls it is not of the same intensity as that for the coordinates tattoo to mark a memory on your body. Some may argue that even dog tattoo designs for you are deeply thought out and very significant but it is still not in the same league as coordinates tattoo to mark a memory on your body.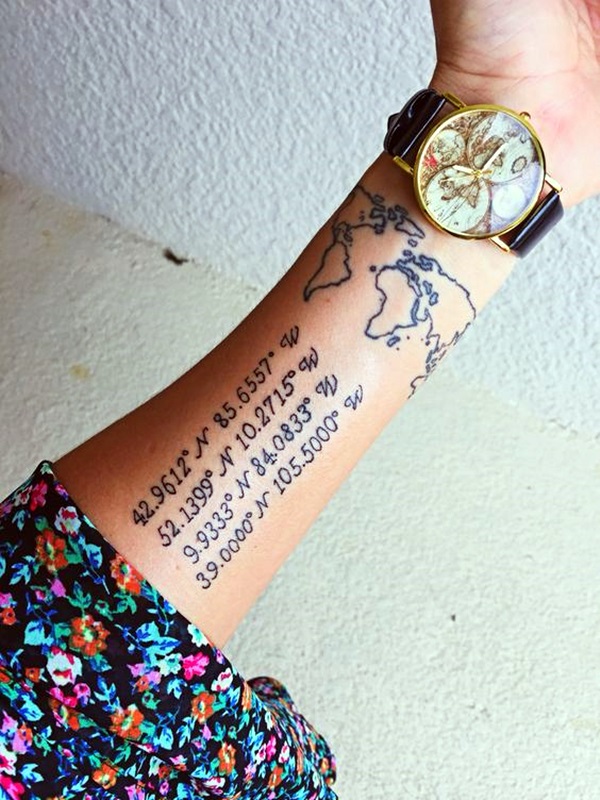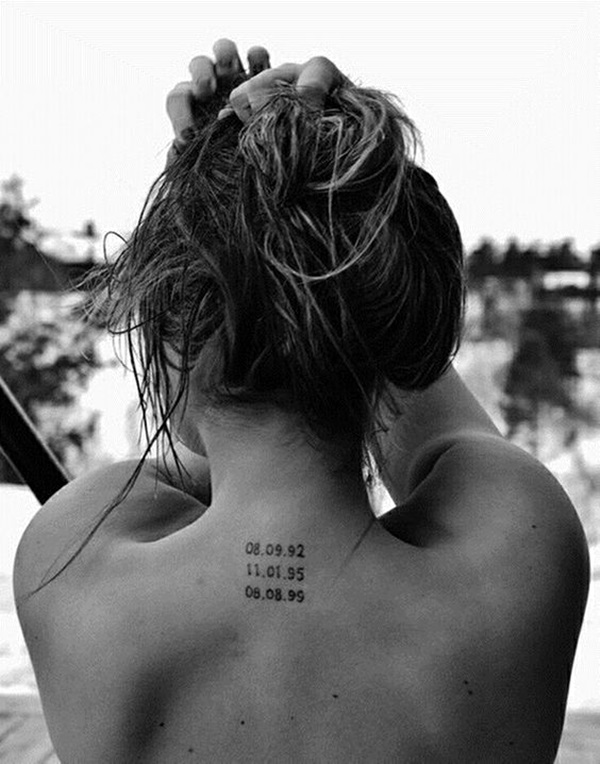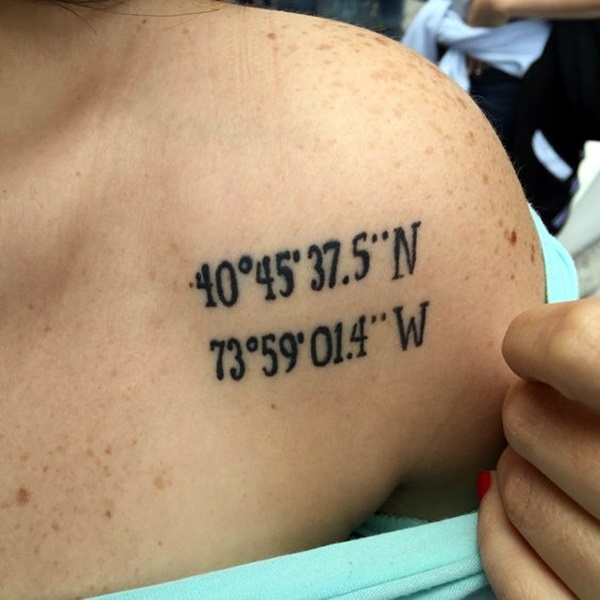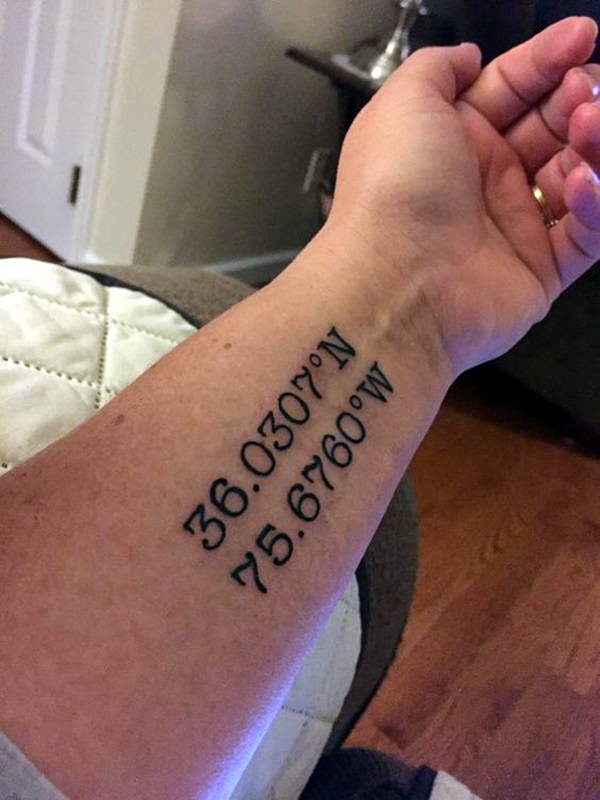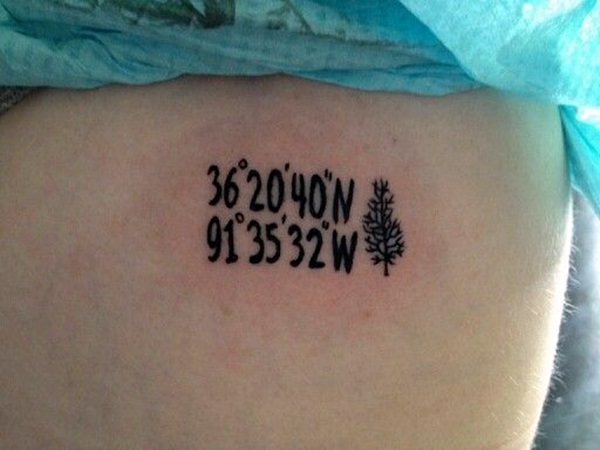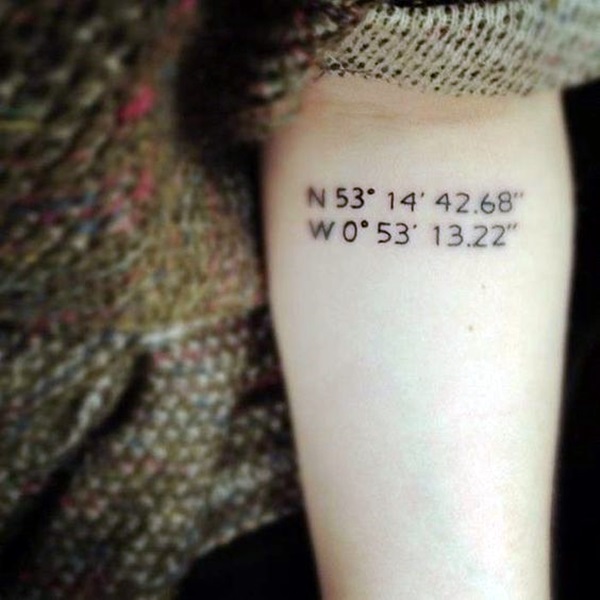 If You Are Wondering Why We Are Harping On This Again And Again, Let Us Give You Some Points To Ponder Why:
Just imagine that you met that someone special and the moment felt like the best one you had till that time in your life. It is almost as if the colors were brighter, the sounds more musical, the scents even stronger, and the tastes even sweeter. Yes, that moment is not something that you are likely to forget. It has a deep significance for you and you want that moment to be etched on your body like it is etched on your mind and soul.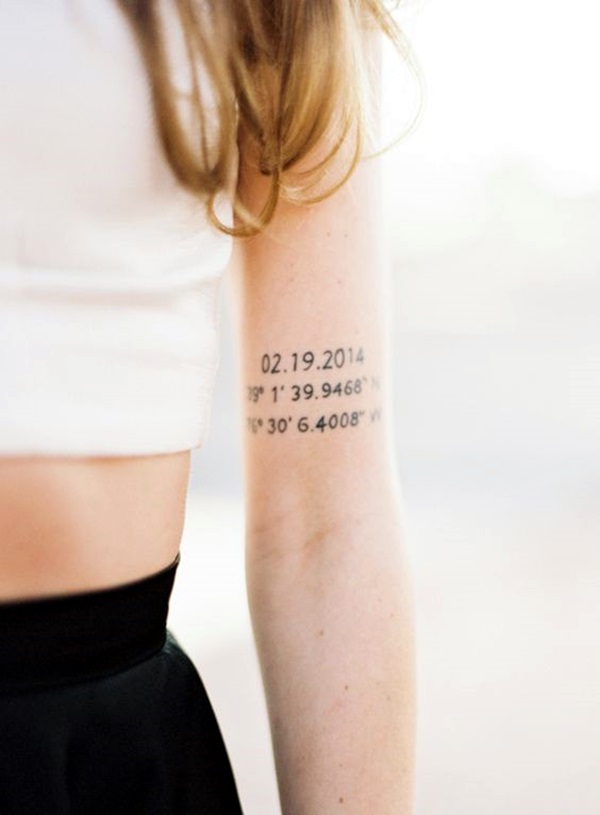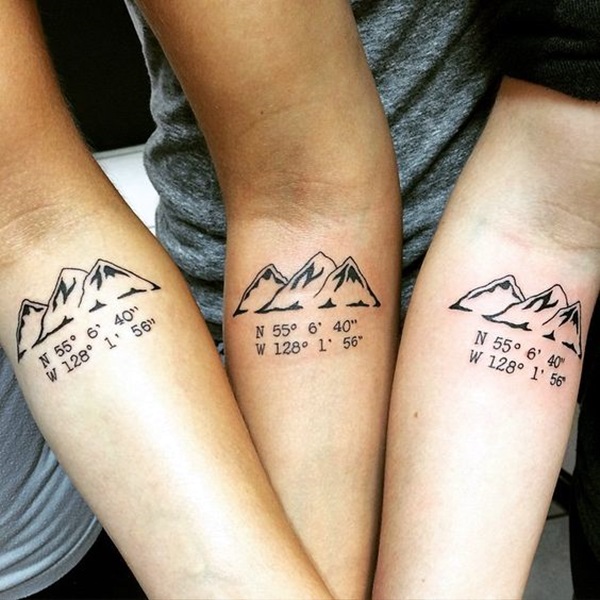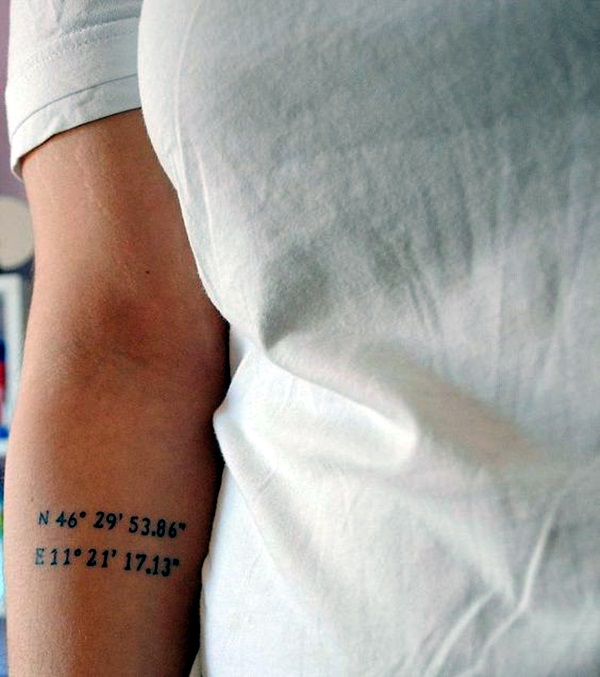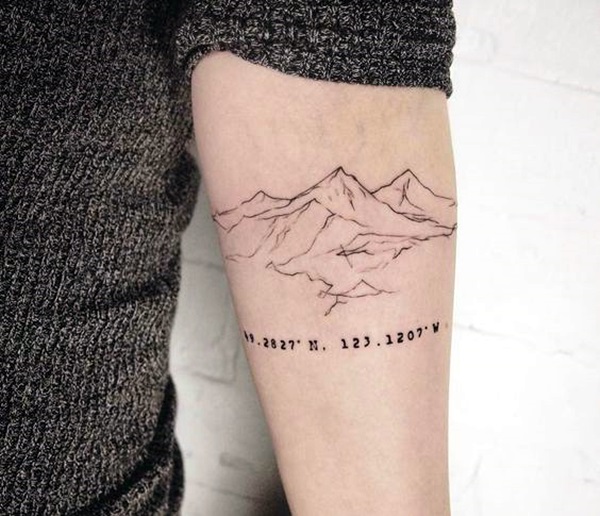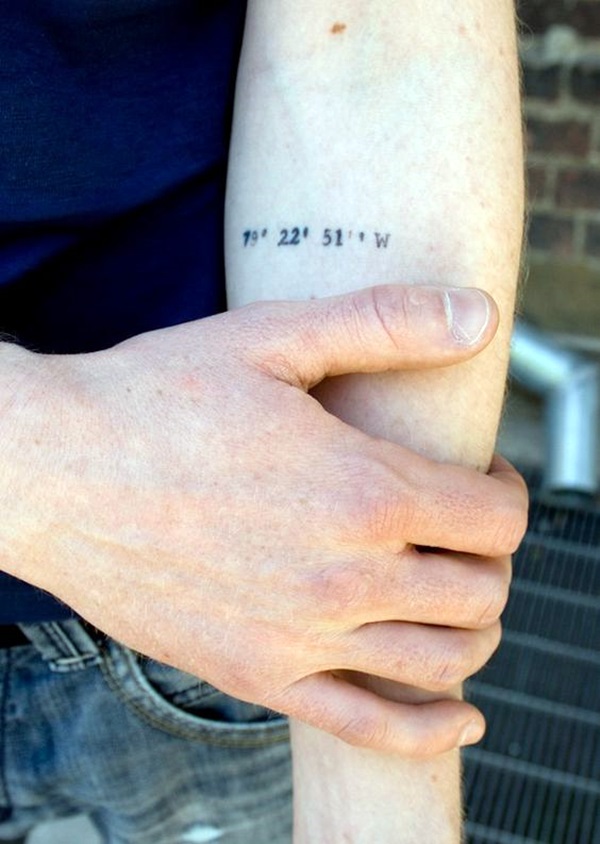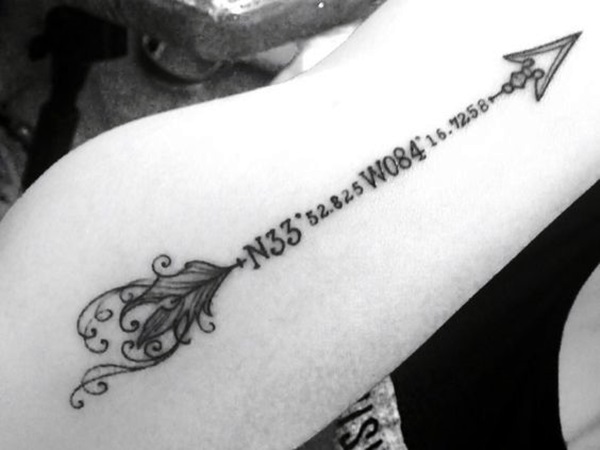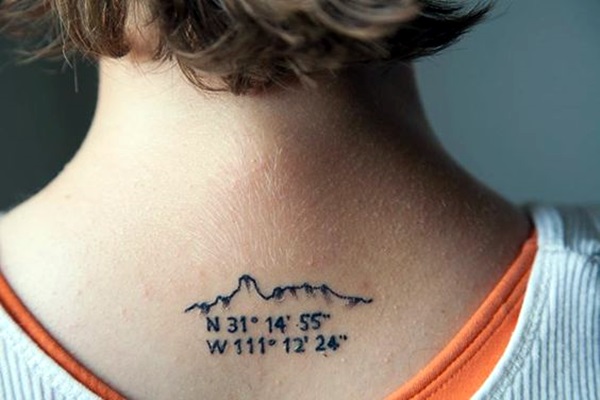 You want to mark where, when and how or for that matter all the significant coordinates on your body so that every time your eyes wander there, you can relive that moment. Actually the idea and the concept behind this tattoo is awesome and very potent but it is the nature of the permanence of tattoos that makes you want to think twice.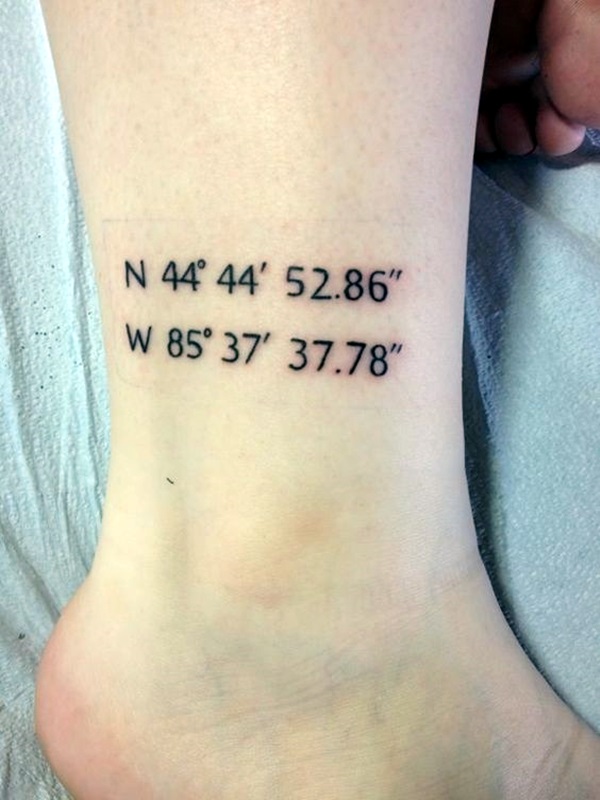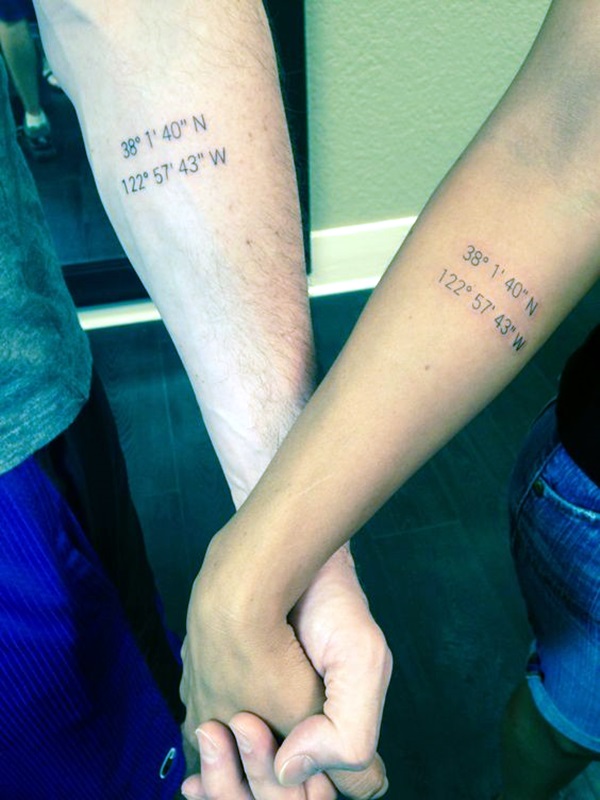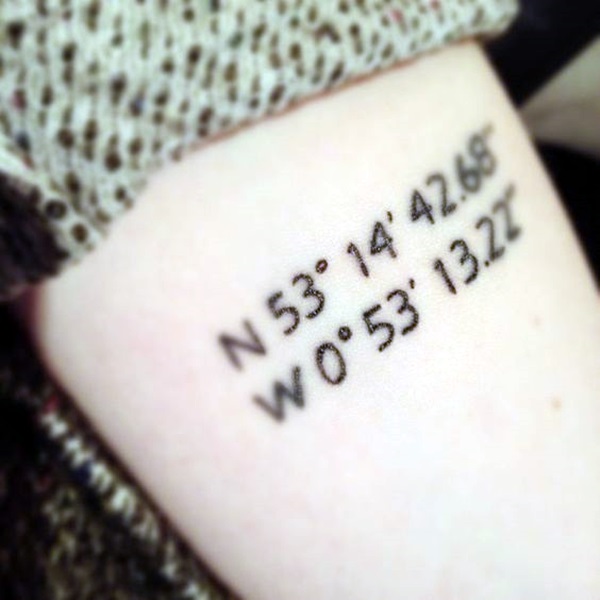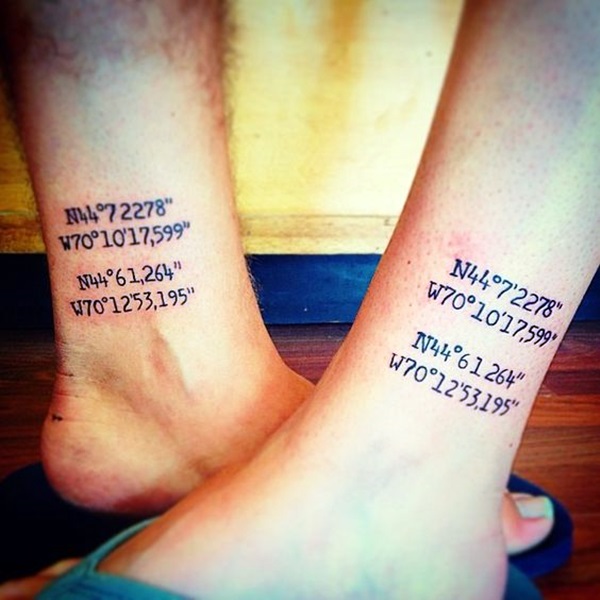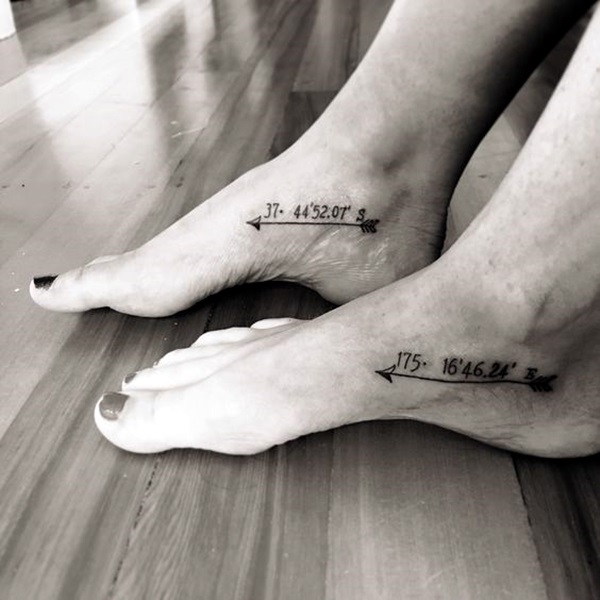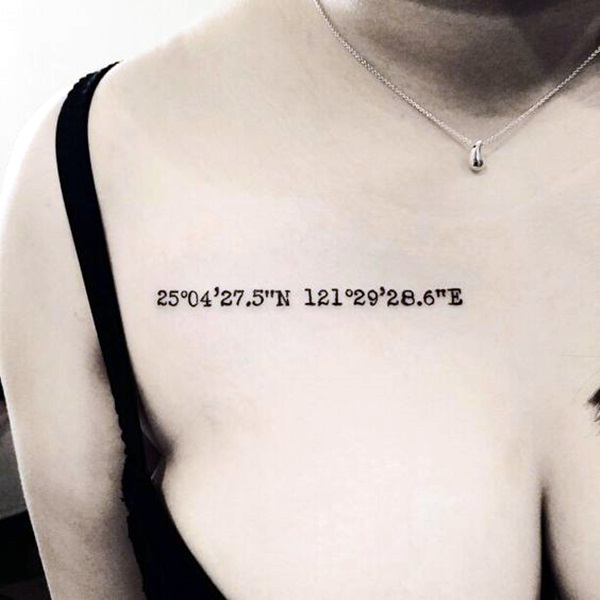 We do  not want to sound negative but relationships could fade and people could move on and having a coordinates tattoo on your body may make it impossible to forget that moment. This could make the healing process more bitter and slower than it should be.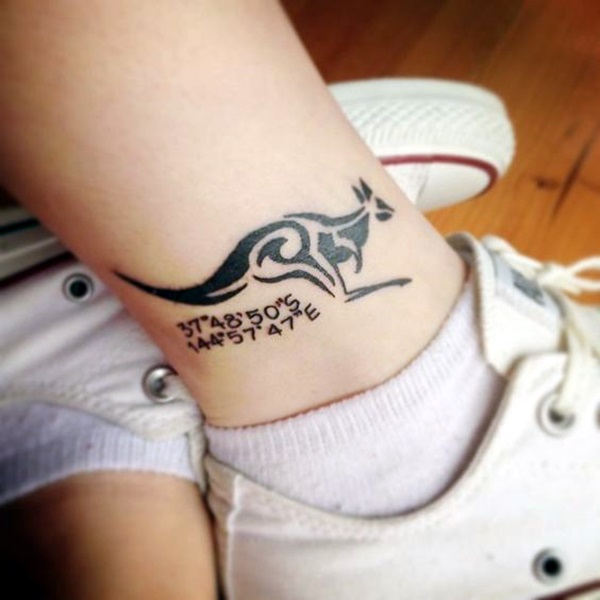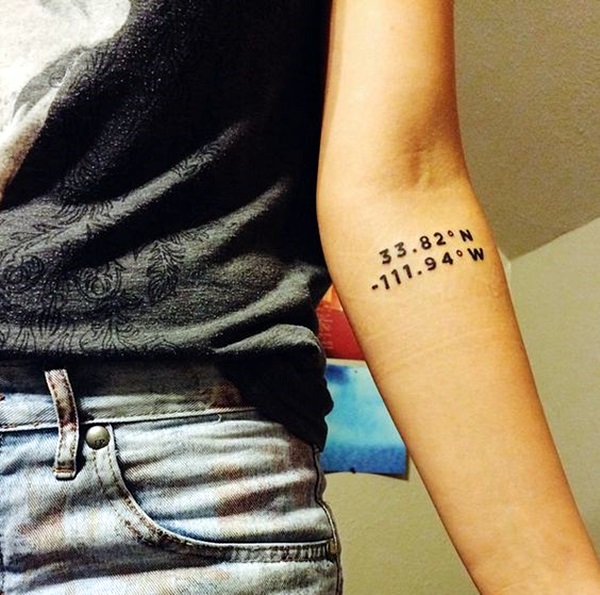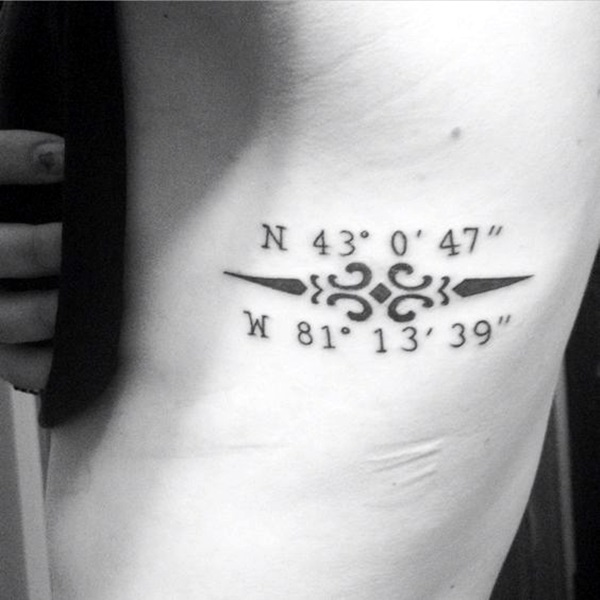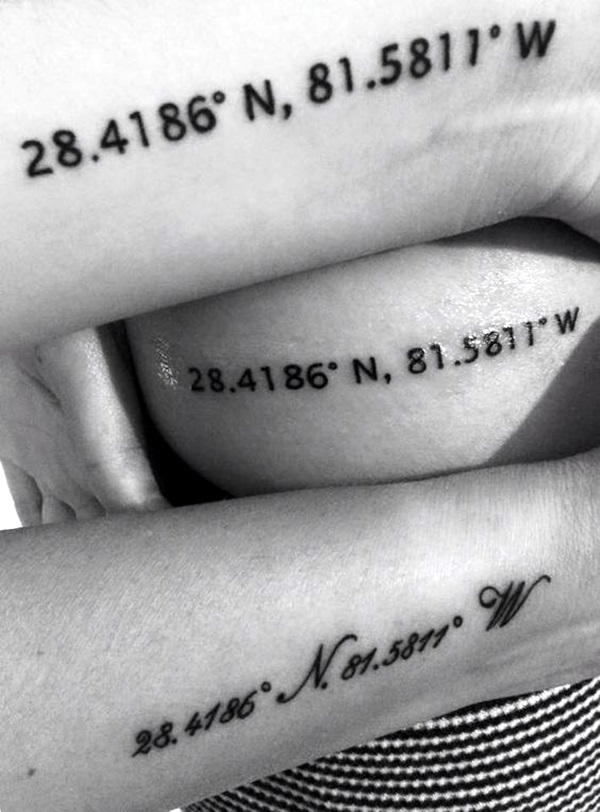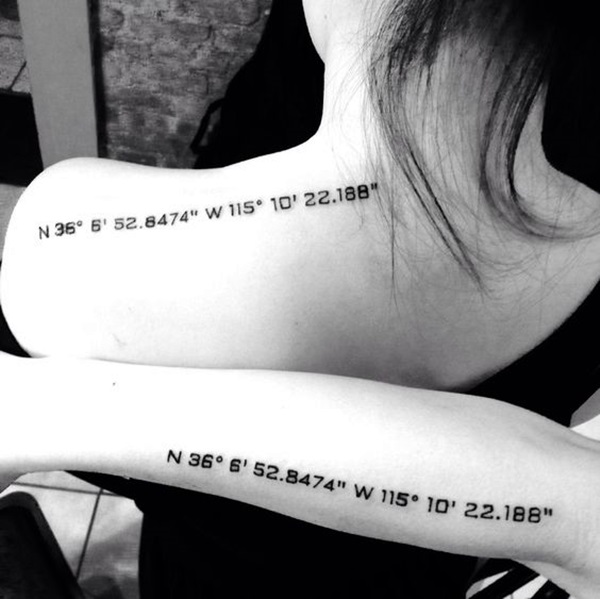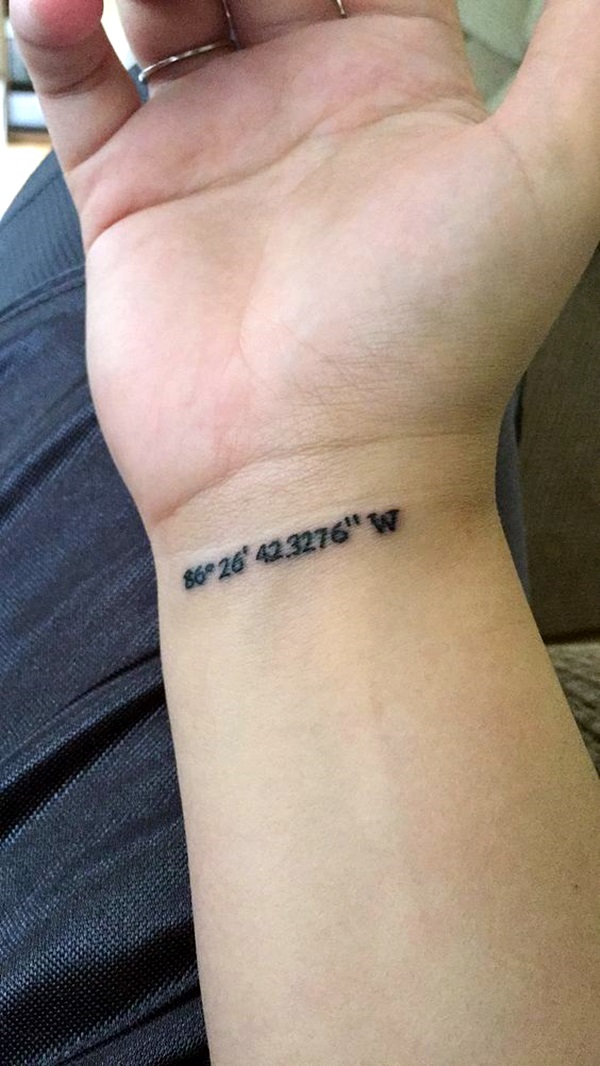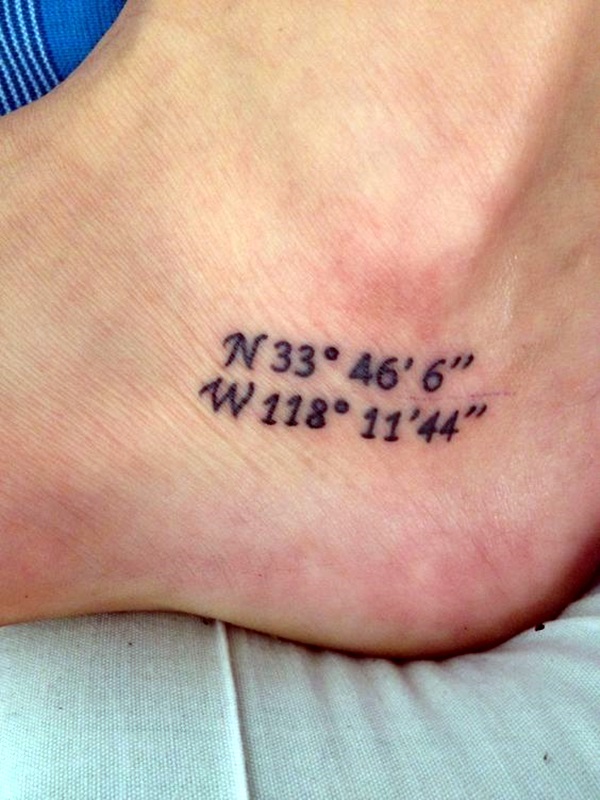 And it also has the power to make future relationships  (if you are lucky enough to recover and find someone else) more difficult to handle. This is because we cannot think of a single person who would be okay with looking at all the special coordinates of their significant other's ex etched on his or her body to mock him or her in their moments of intimacy.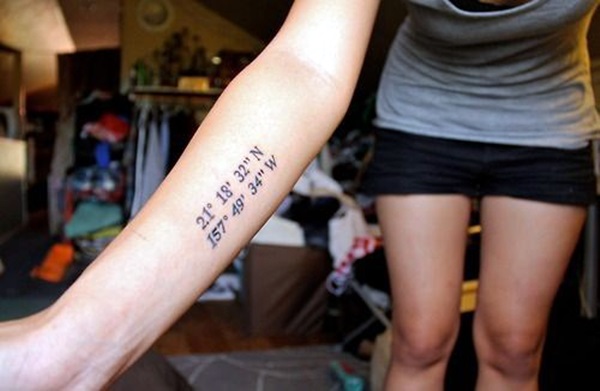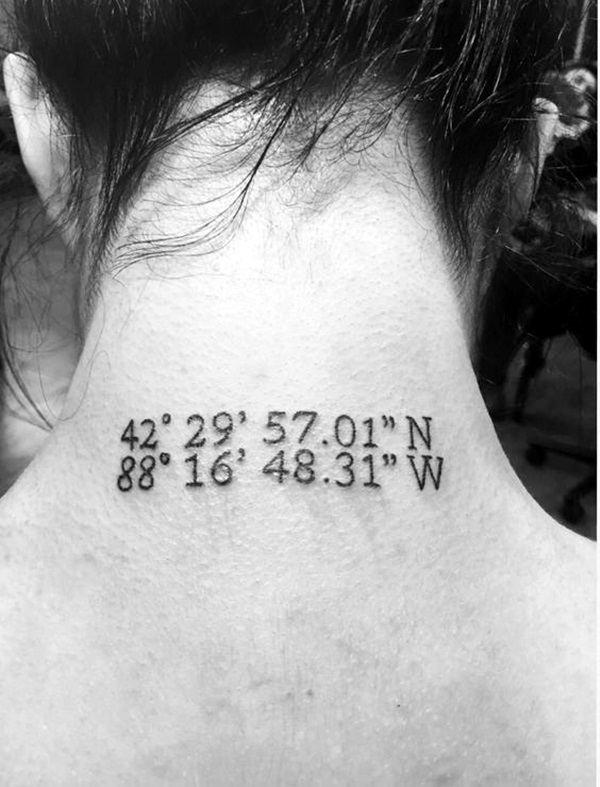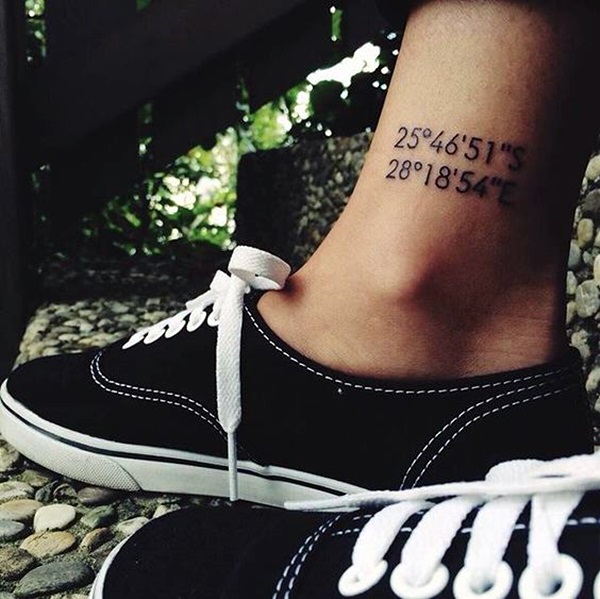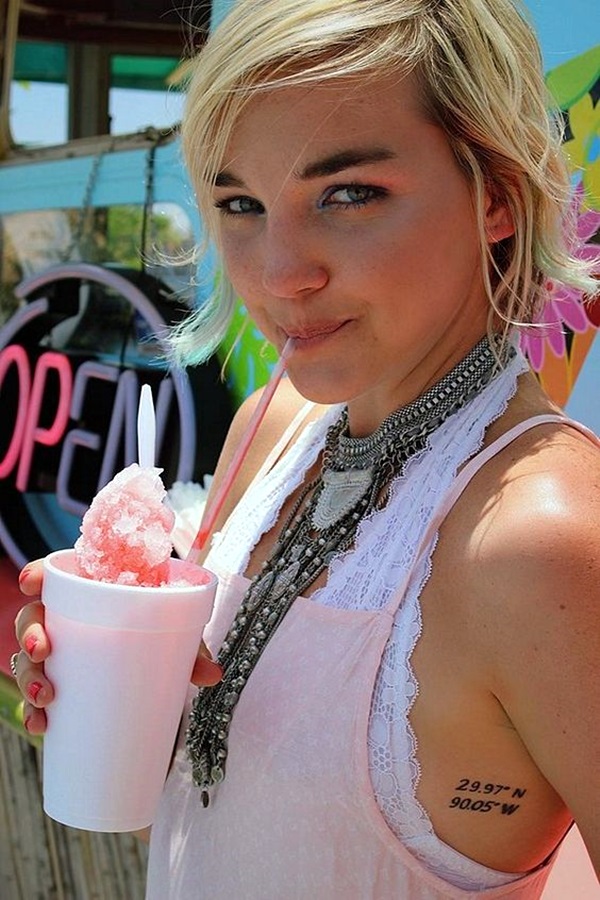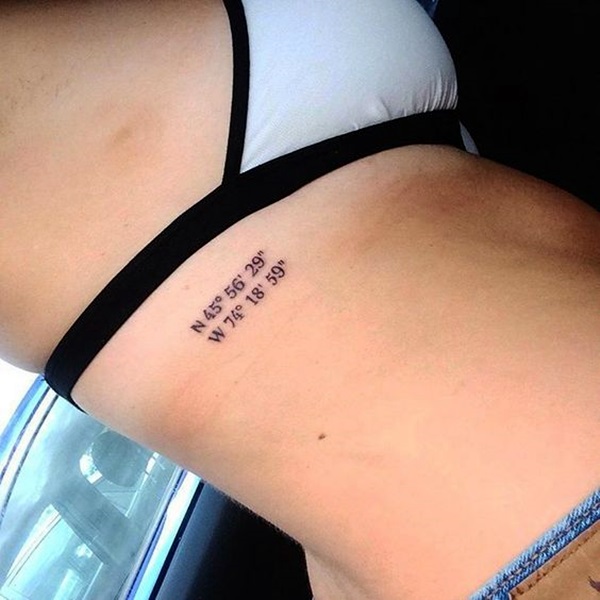 We are not saying that all coordinates to mark the memory on your body are about romantic relationships or that it would always end up badly.We are just cautioning you that you need to really sit and think a lot before committing to this particular tattoo as the implications include the usual ones and many more. Having made all the above points, we cannot deny that these tattoos are indeed special and can hold a special power over you.