Buttons seem a very small and almost mundane part of our lives but a creative mind can turn these cute little buttons into a nice craft project. If you don't think this is feasible, then all you need to do is look at the art of making stuffed toys and you will be convinced. Now that we feel that you are closer to being convinced, you will be more open to look at all the cool button craft projects and images of them that we have given here. Then we are sure that you will look at these beautiful wall art ideas for your inspiration and get inspired to come up with button craft projects of your own. The use of buttons in craft projects can require you to be a bit adept at some basic sewing as well as the art of being able to stick things well.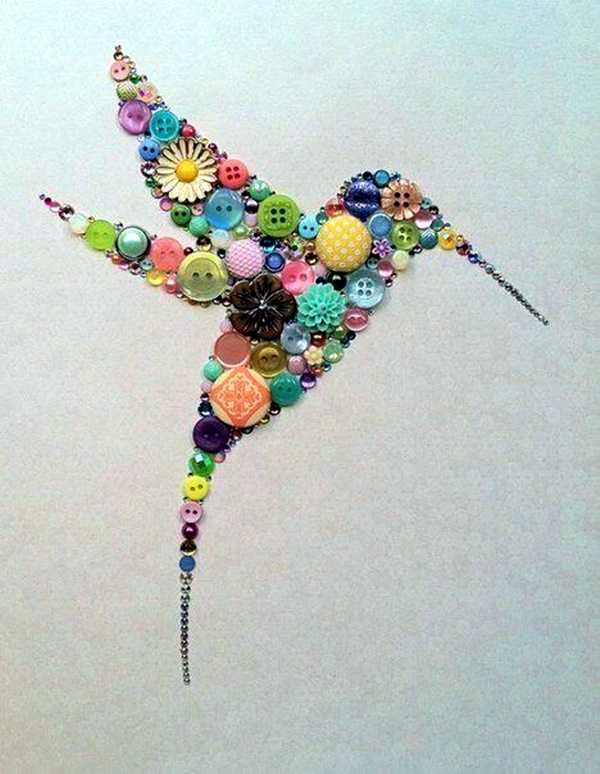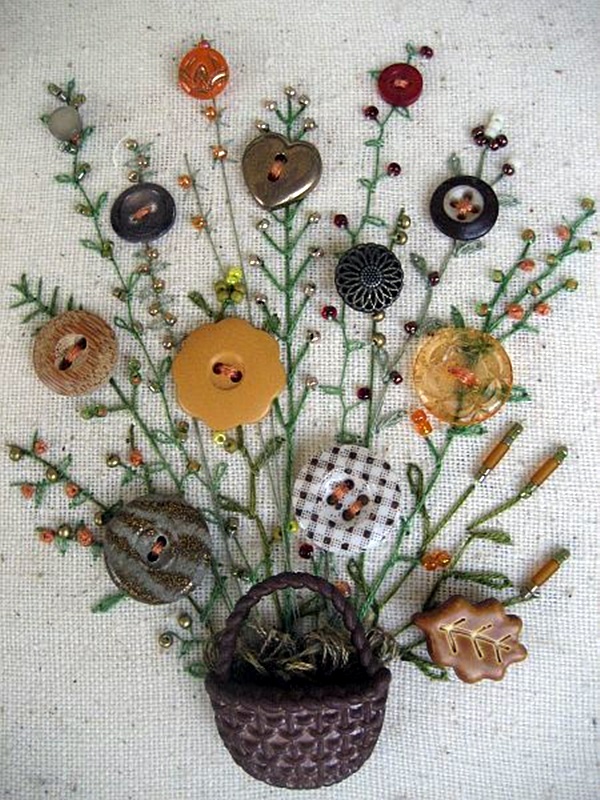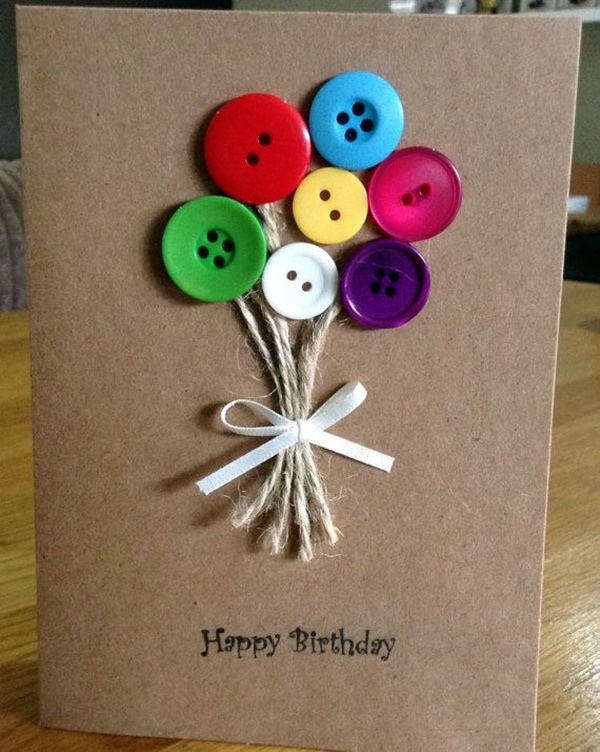 Cool Button Craft Projects for 2016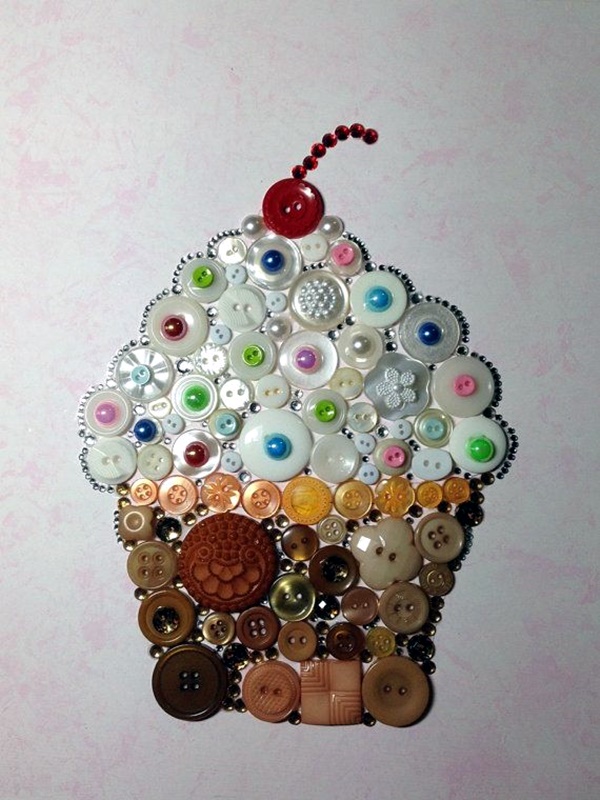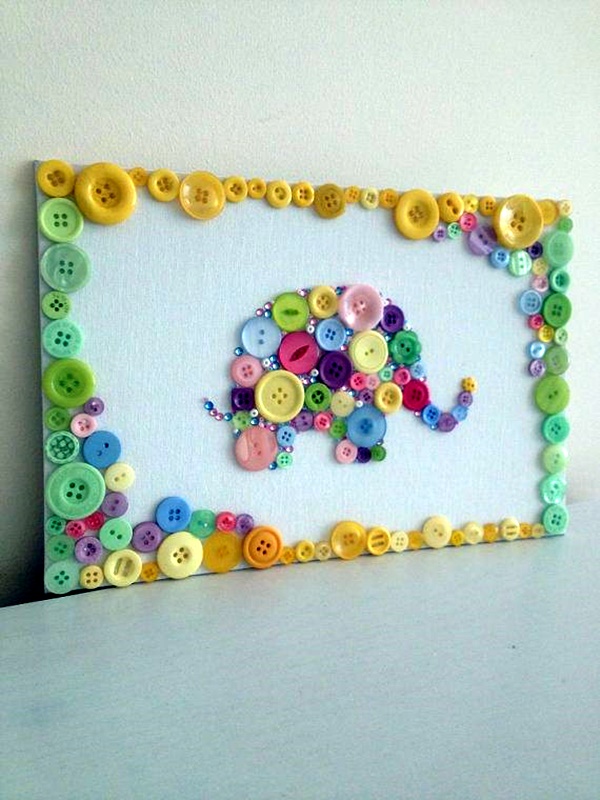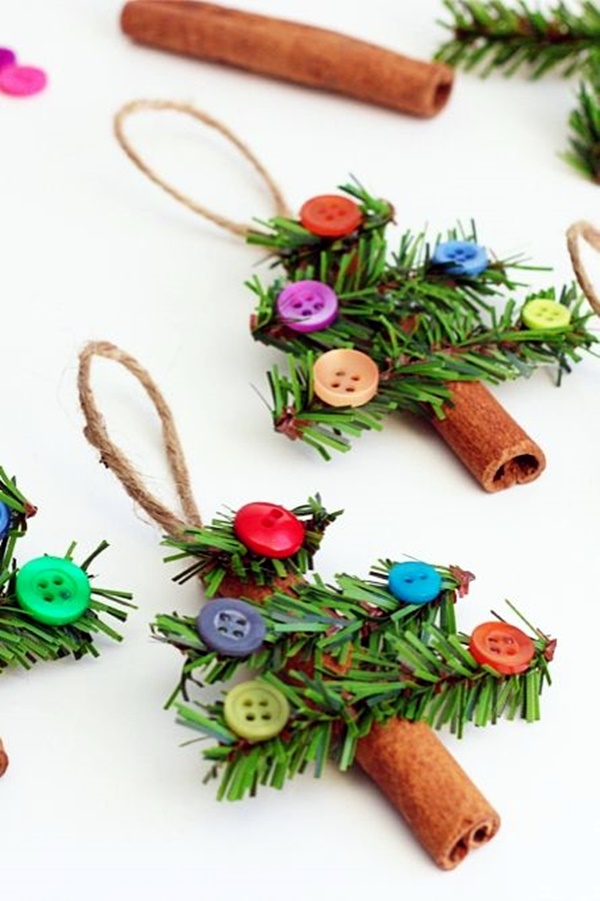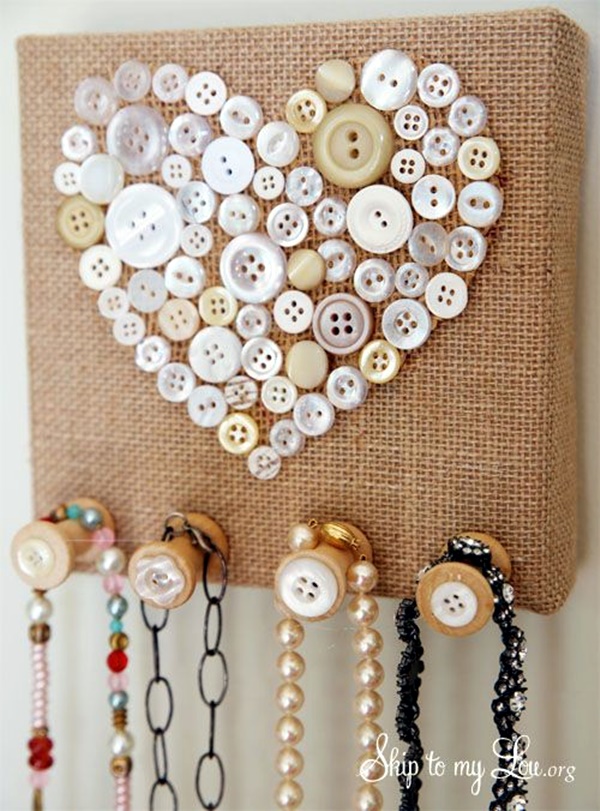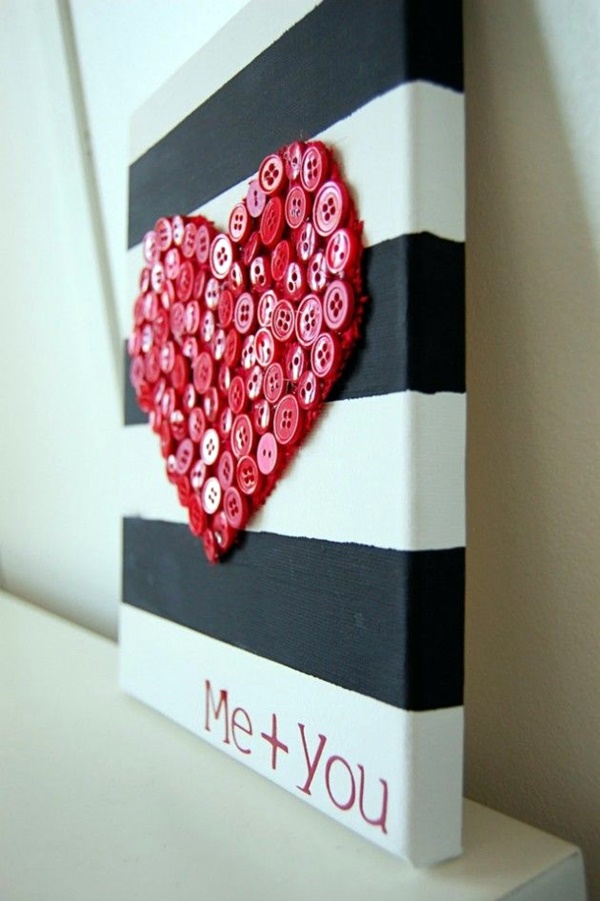 You may not need to have a complete sewing patterns review and see how useful they are to do such projects. Yes, we are aware that buttons are used to fasten clothing primarily and in some instances they are also used to add some charm to the outfit you are wearing. Most of us are almost used to taking this bit of plastic, metal, bone or stone for granted and we may have only missed them when they were missing. However, the fact is something cute and colorful as a button begs to become part of several craft projects.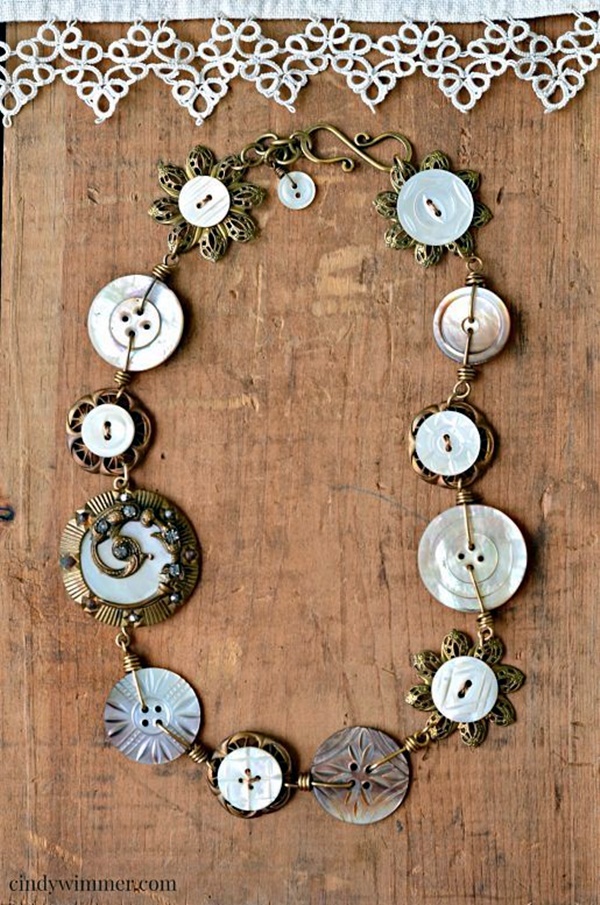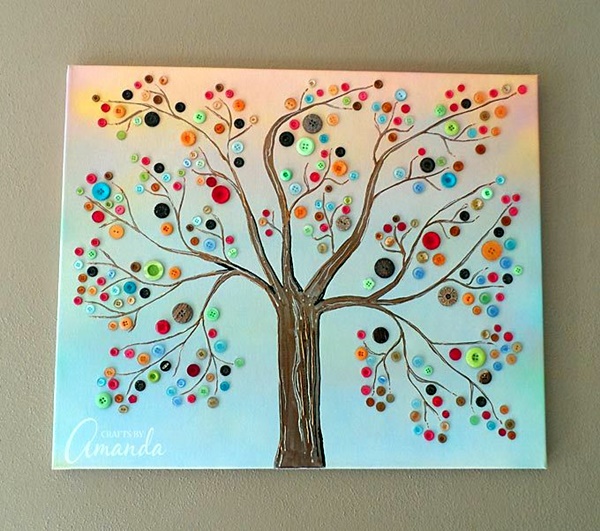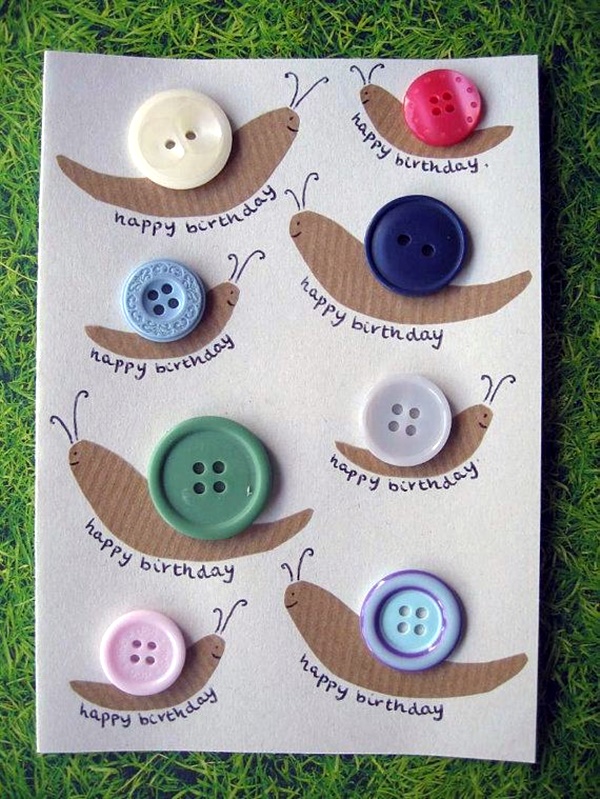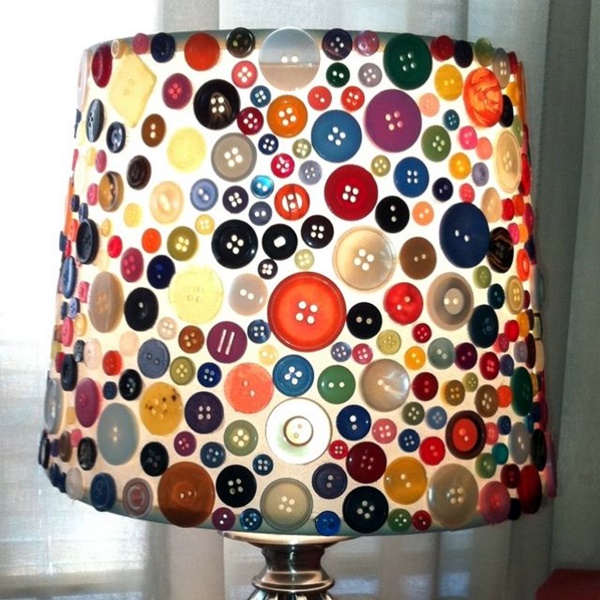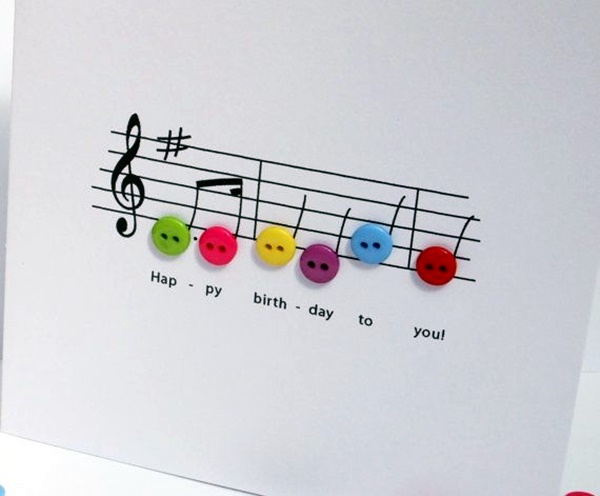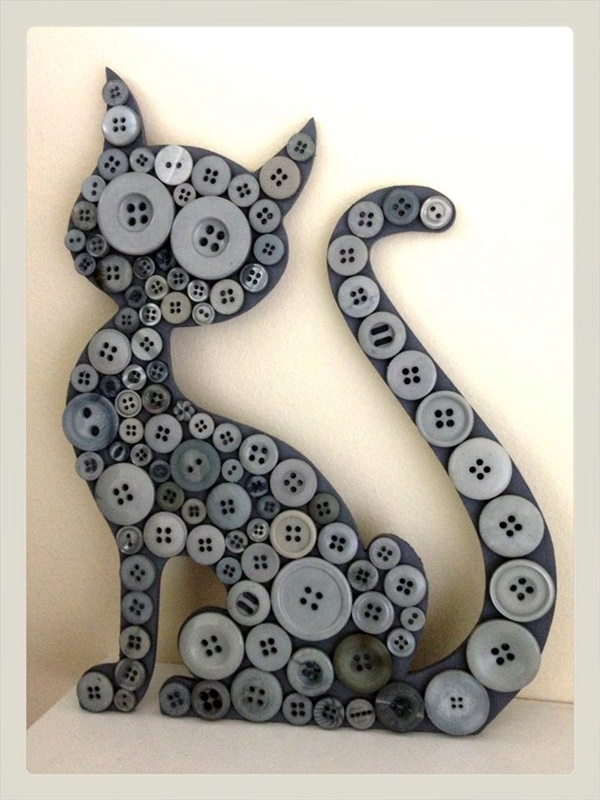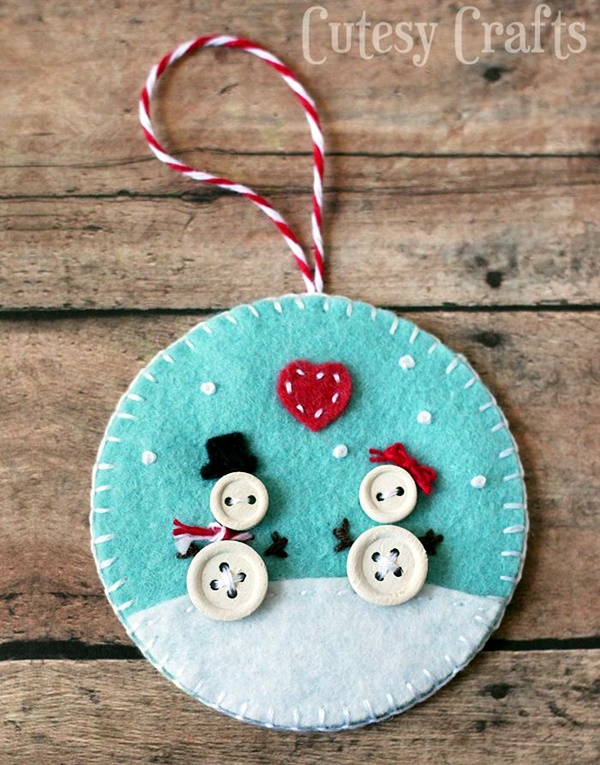 The thing is if you are considering craft projects using buttons, then the first thing that you need to do is source plastic one primarily due to the cost and the easy availability of these. They are also pretty and durable which adds to their use in crafts project. Now that we have established the kind of buttons that you need to use, we would also tell you here that you also need to get an assortment of colors and sizes so that you can get creative with craft projects you want to undertake.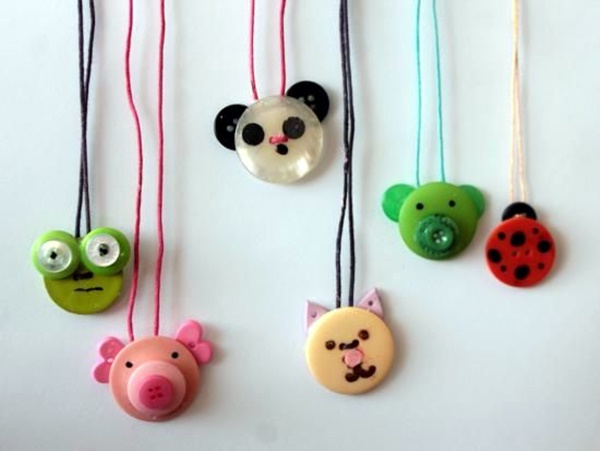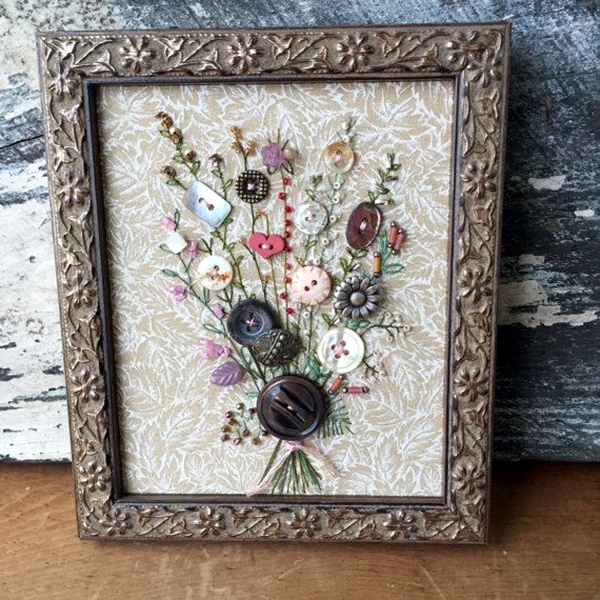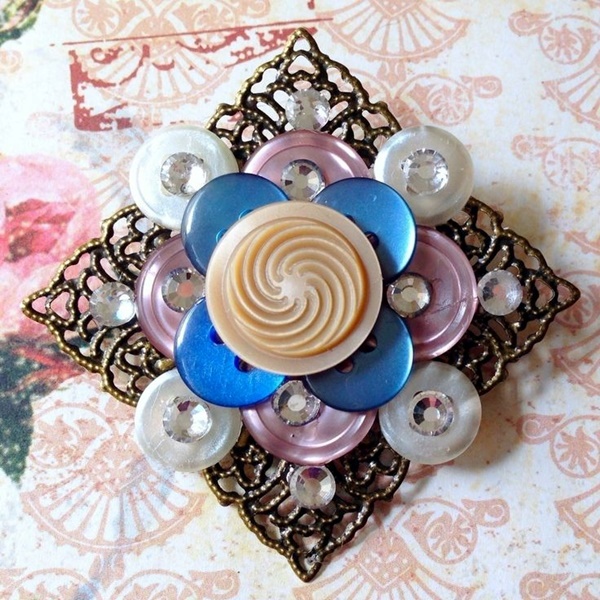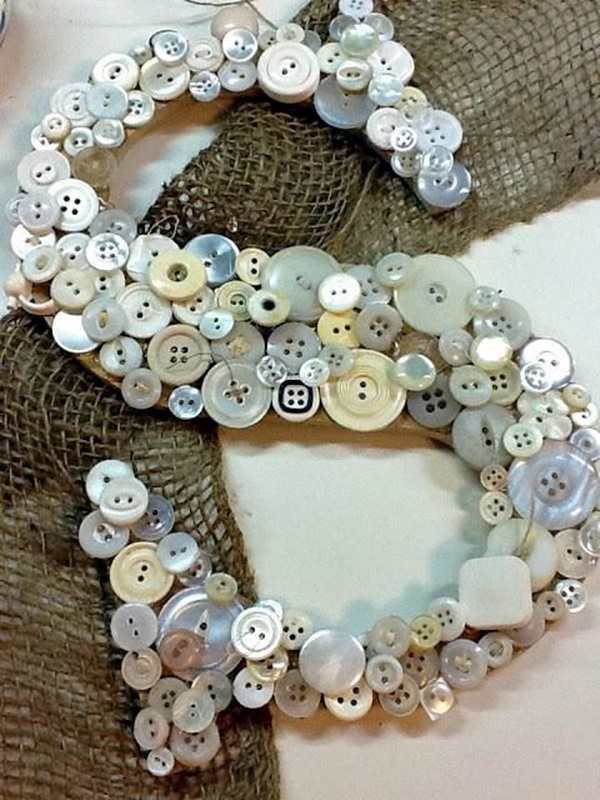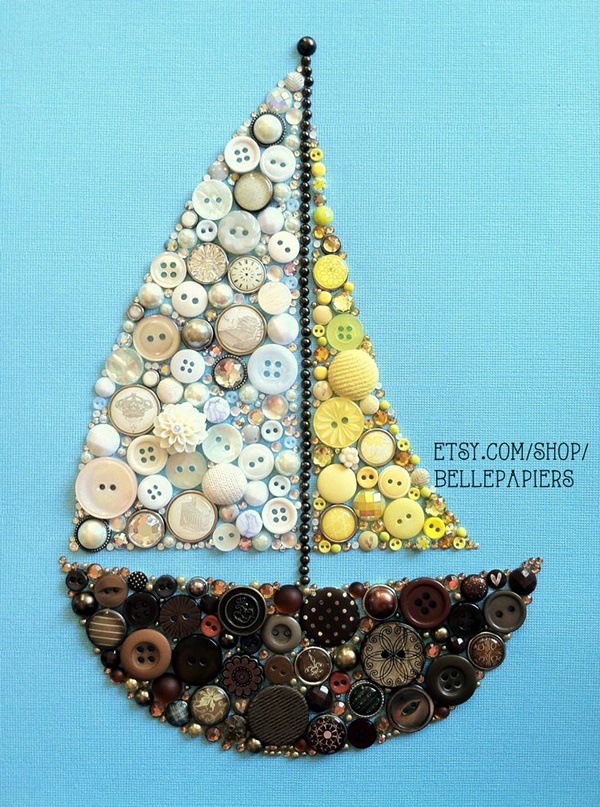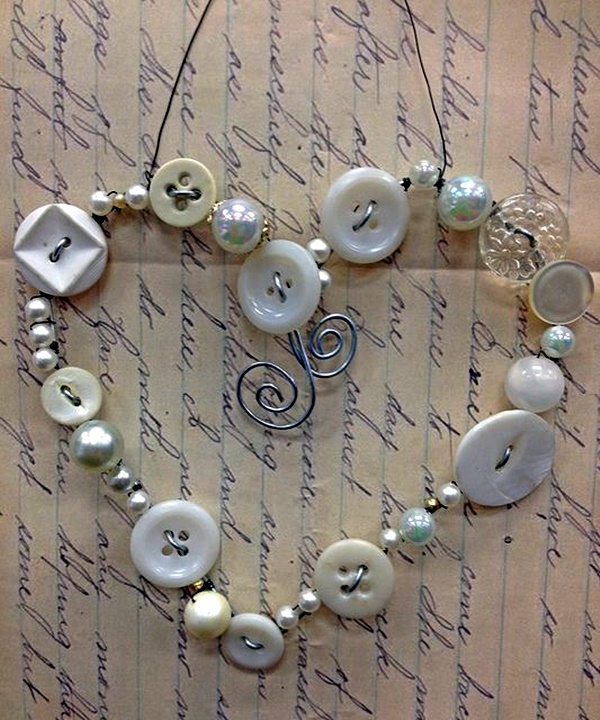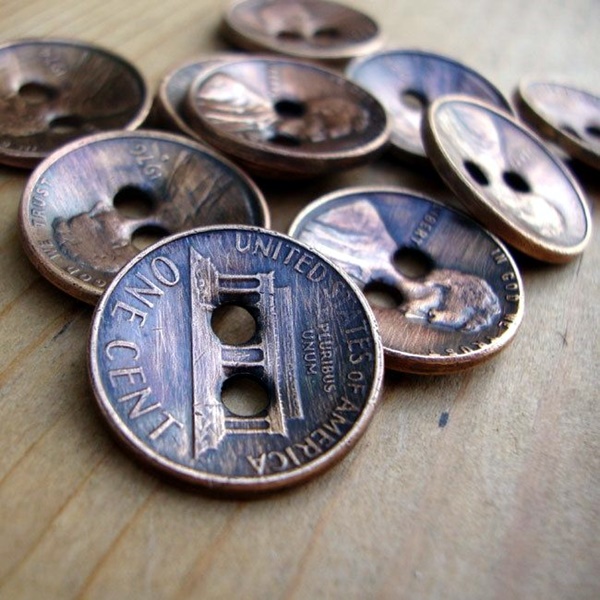 You can get started with button craft projects in a simple way and this is indeed a good idea if you  are going to involve kids in these projects. You can start by stringing them together in a mix of colors on a bit of stretchable string to make a nice bracelet. Since buttons are sewn on, this could be one way of using them up in craft projects to create a picture.  But if you have small kids involved in such projects, it is better to avoid the use of needles as it could cause accidents.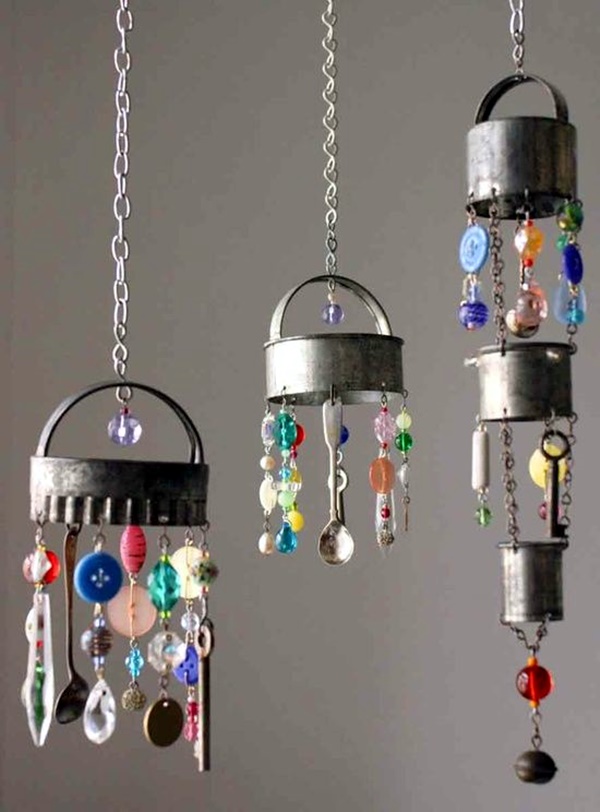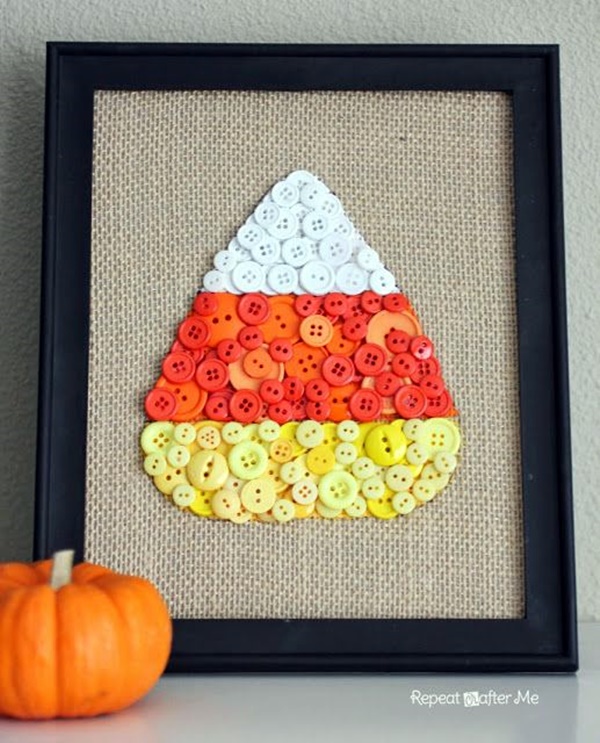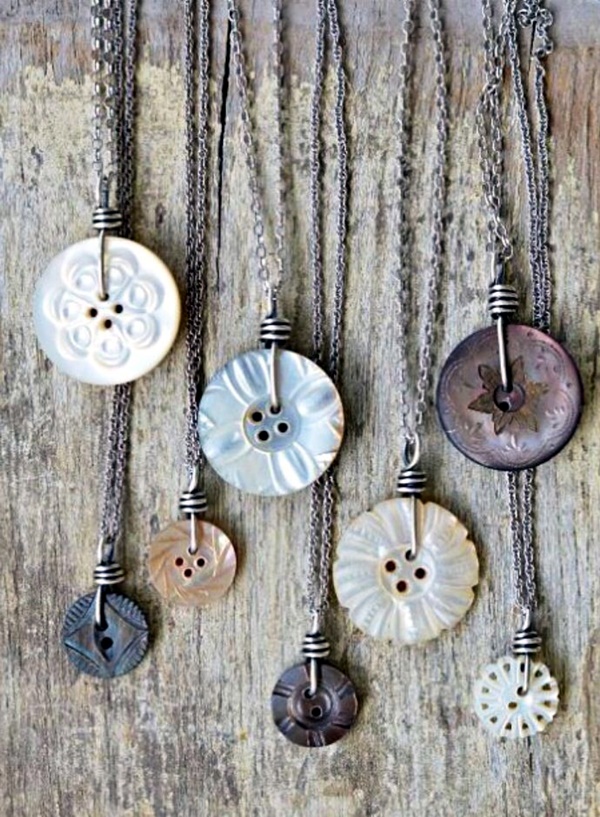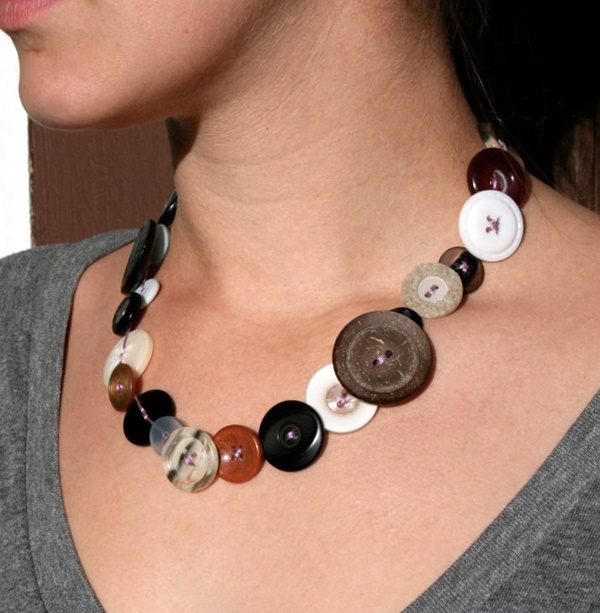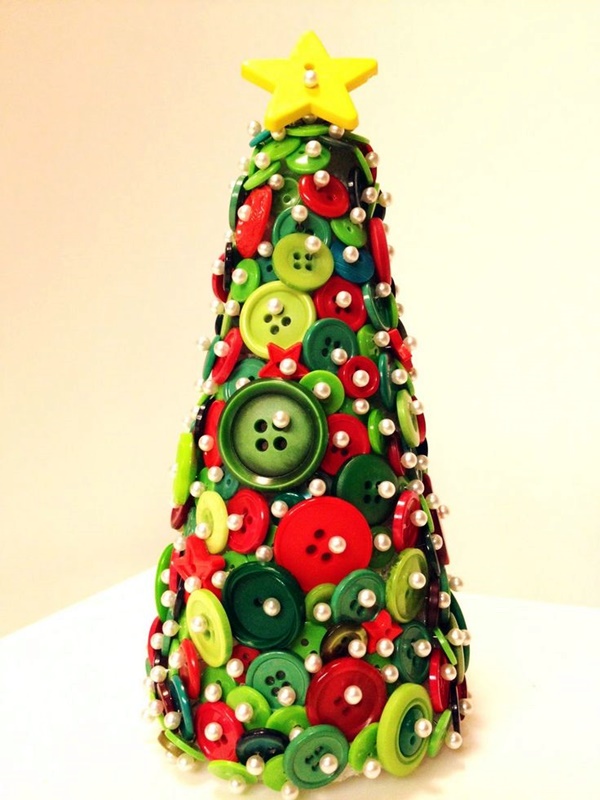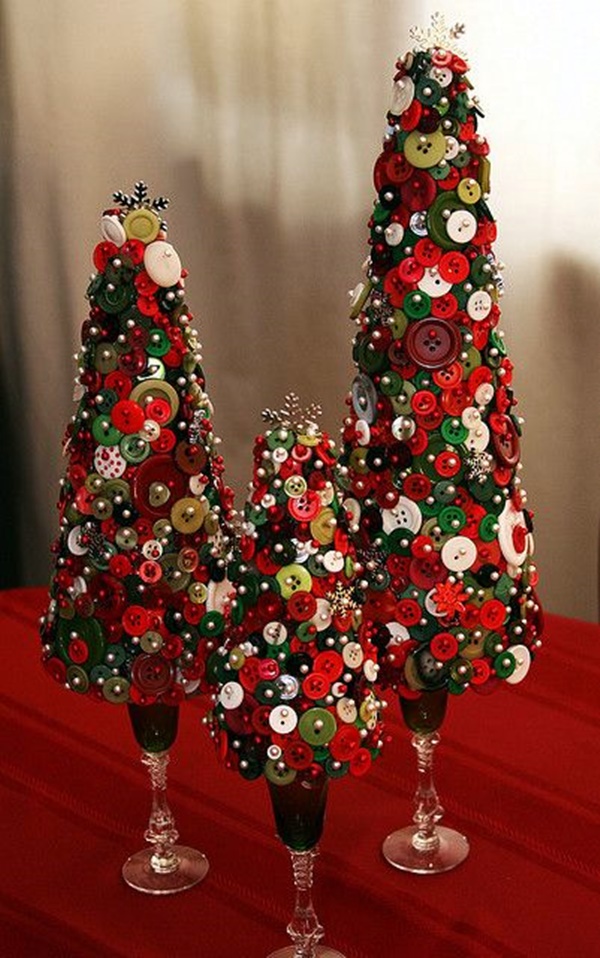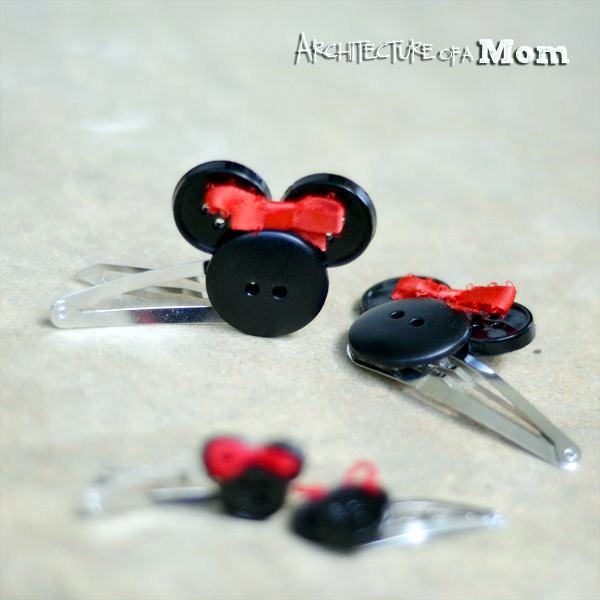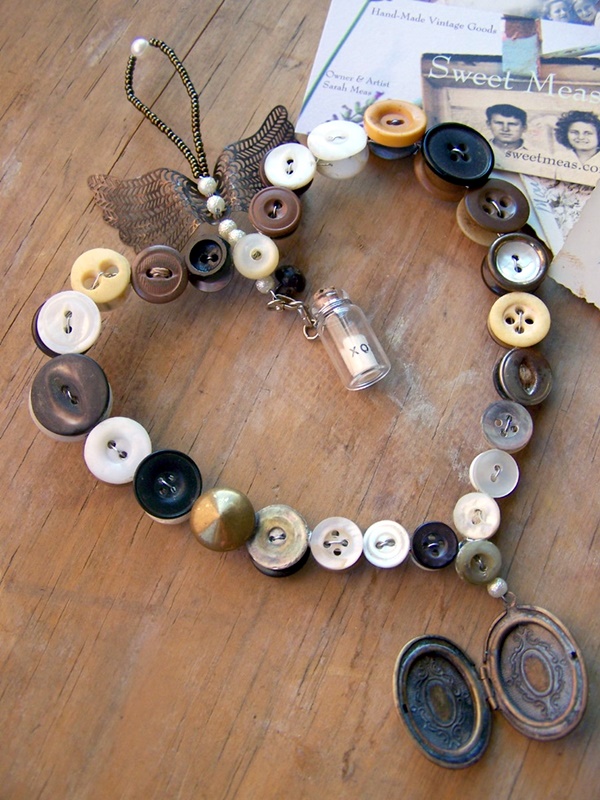 The best way to create button based craft projects if you are not going to use needles is by either stringing them or sticking them on cute little patterns. Once you get started and look at the assortment of colors and sizes in which buttons are available, you will see that your creative juices get going. It would also help if you could look at the button craft images that we have given along with this article. Starting from cute clustered button key rings to the most complicated wall art, many possibilities can come out of the use of buttons.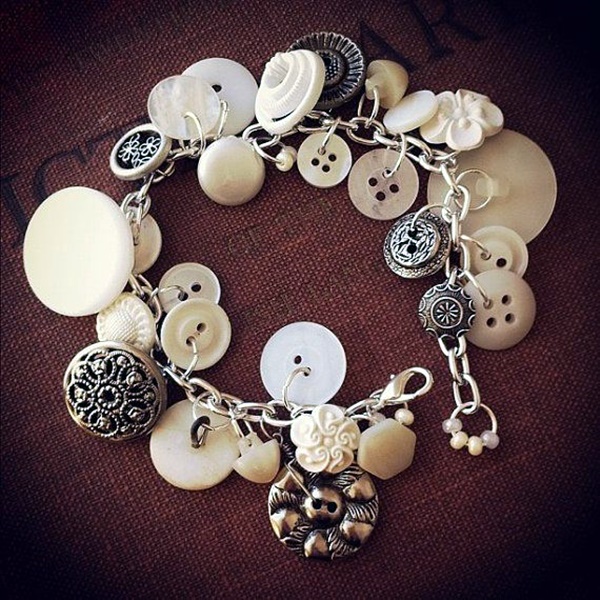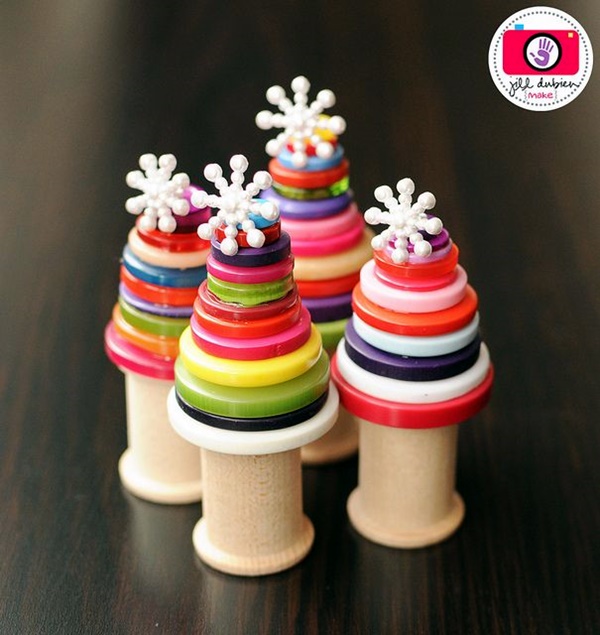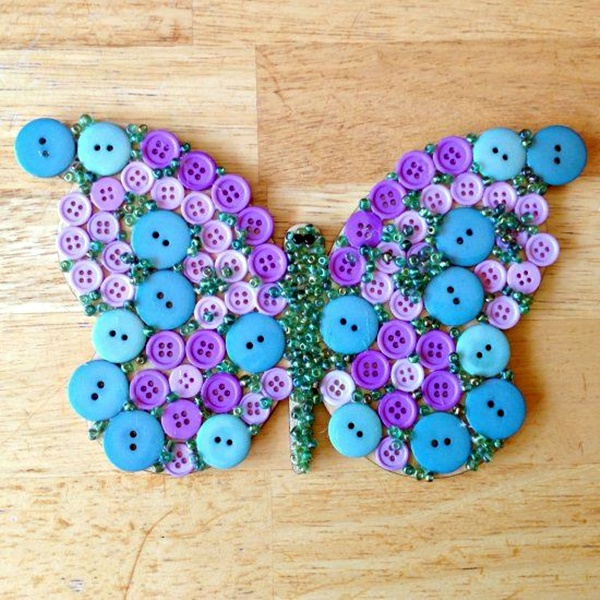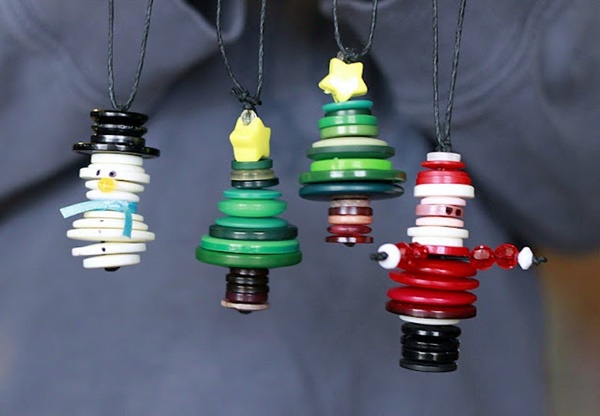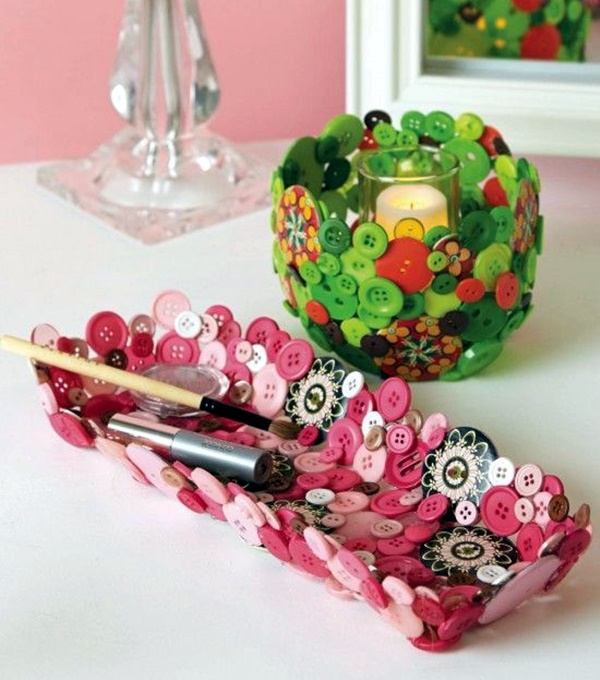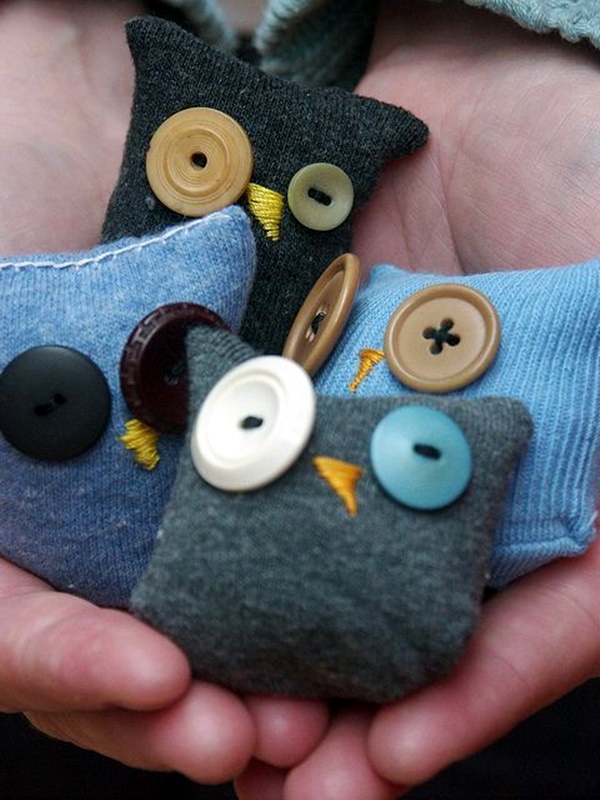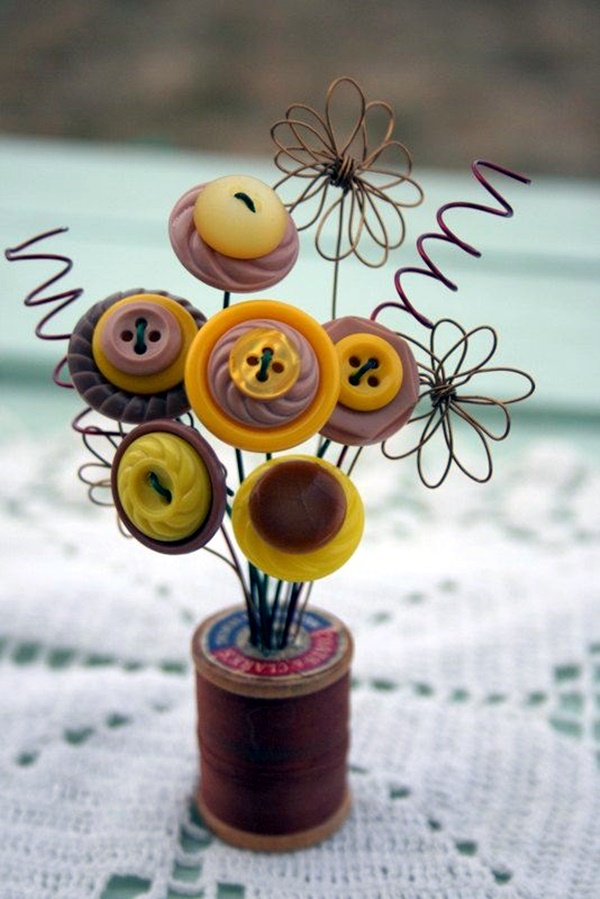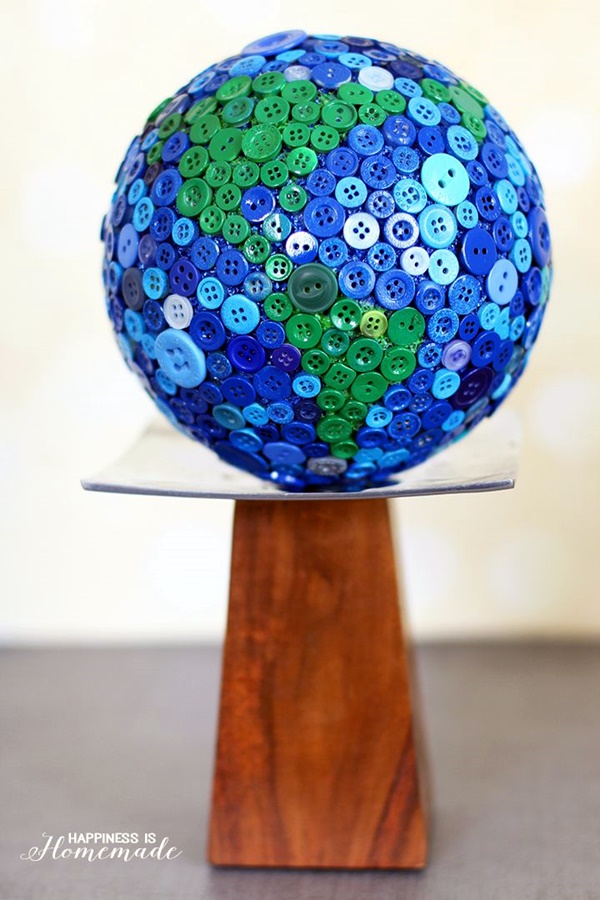 You will find that buttons lend themselves very well to being used on trees either as foliage or flowers and creating such art, can be a delight to kids. Actually even the sight of clear glass jars filled with different colored buttons can almost seem like art. Do tell us which button crafts options you like and would like to try.