Let us do a recap – a magical creature; half woman, half Piscean with magical qualities, incredible beauty and the ability to mesmerize. Yes, we are talking about mermaids and the fascination they have for us whether it is in a fantasy adult version or in a cartoon. It is hardly surprising then that many girls would love to have the mermaid motif in the form of a tattoo on their person. We know for some mermaid scales tattoo designs seems farfetched and they would like something like dog tattoo designs for you, but it is a matter of taste.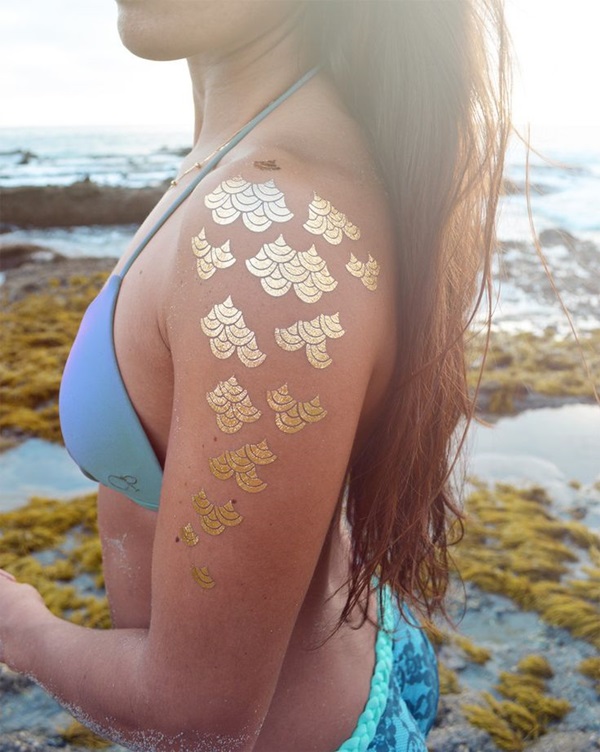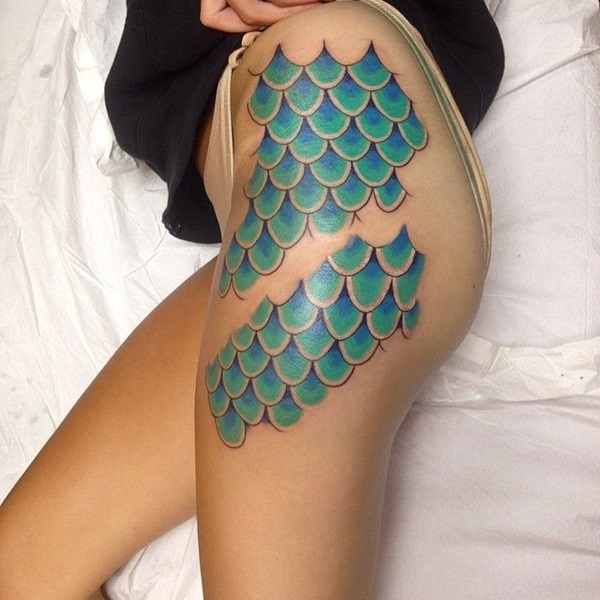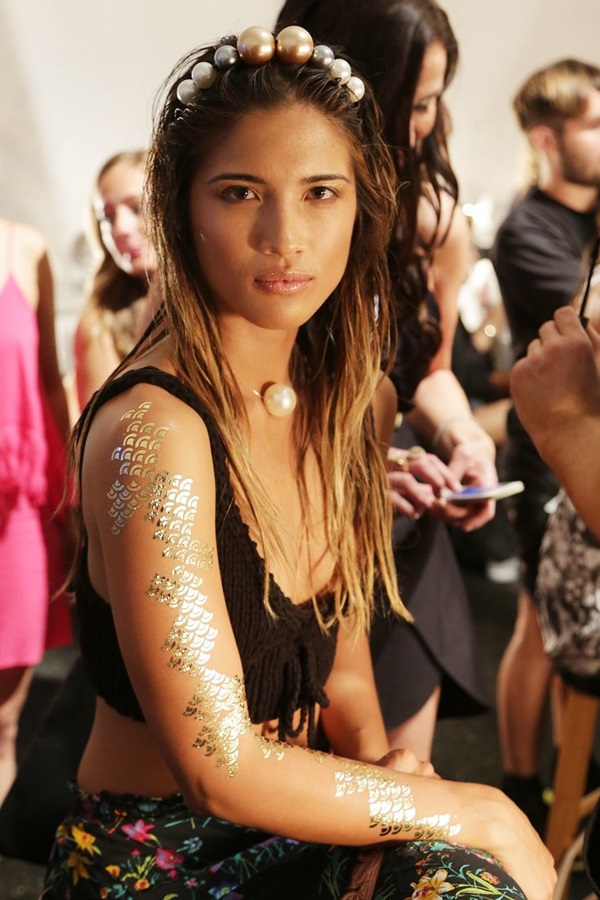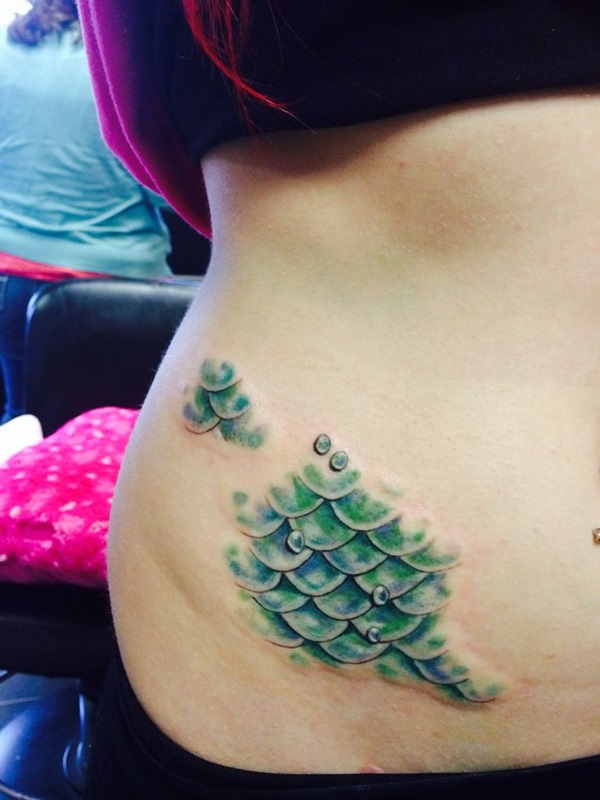 Mermaid Scales Tattoo Designs For Girls
However, there is as much space in the tattoo world for simple tattoos based on real creatures as there is for something that is mythical like Foo dog tattoo designs for you. And if you want mythical and inspiring there are Phoenix tattoo meaning and designs for men and women for you to try. When we talk of mythical tattoo designs, then we are sure that mermaid scales tattoo designs for girls may have a lot of appeal to you.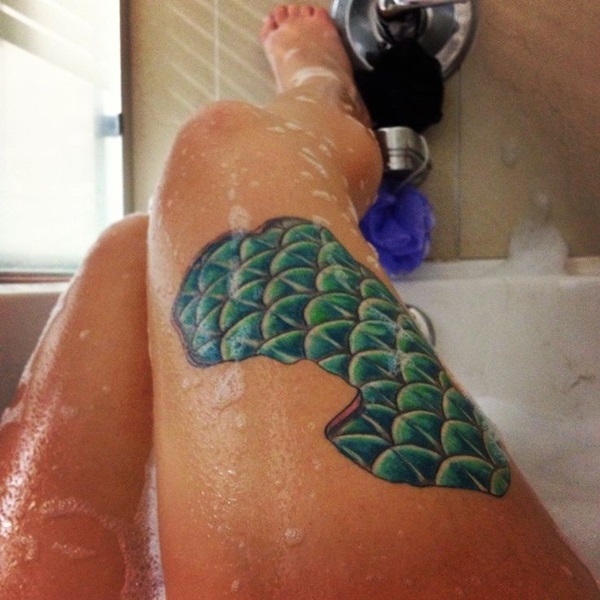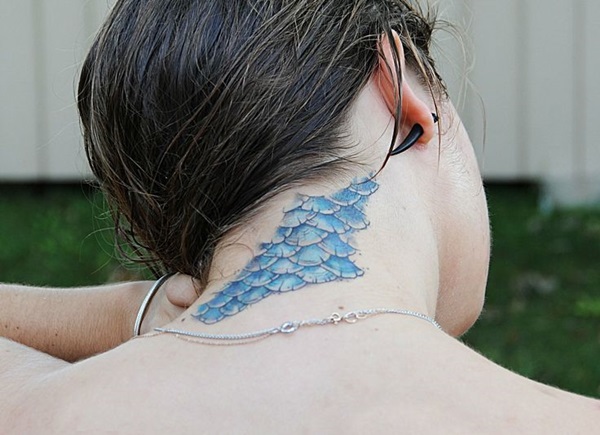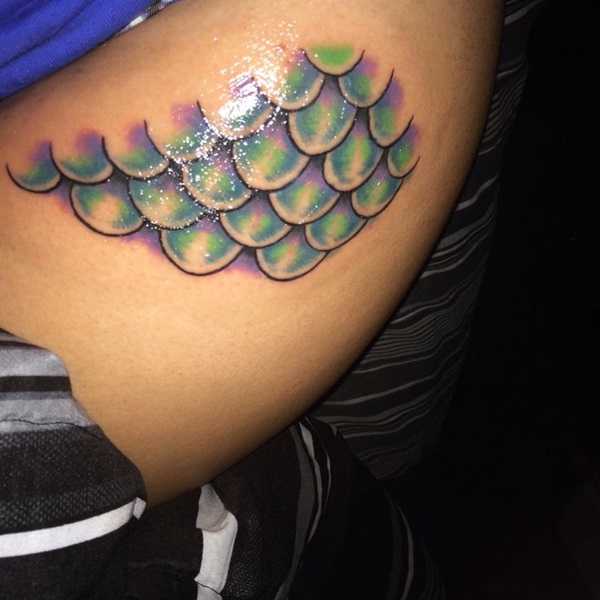 What Makes Mermaid Scales Tattoo For Girls Such A Good Idea?
You mean besides the fact that the mermaid is a magical creature endowed with seductive feminine, magical charm besides having a lovely voice? Well, when you start thinking about it, many other points come to mind about why the mermaid scale makes such a good idea, and here are some: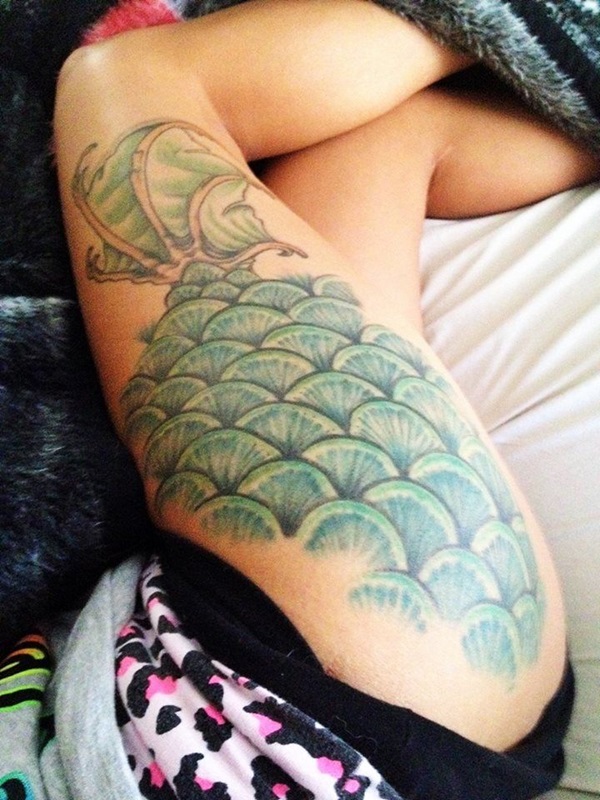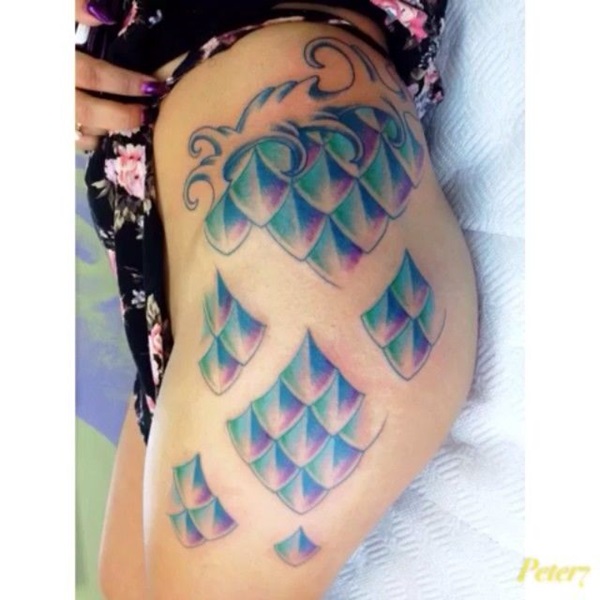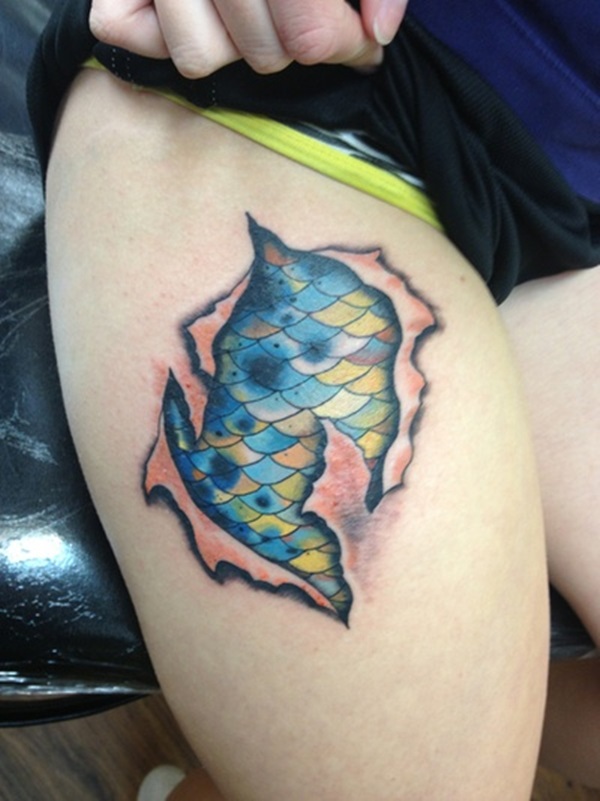 It is a great design: You have to admit that the scales on a mermaid are a very beautiful design element and they do draw the eye of the beholder to the design due to this very fact. When you look at the design of the scales in detail, then you will realize that the design is not as simple as it seems and in fact has many design elements to it.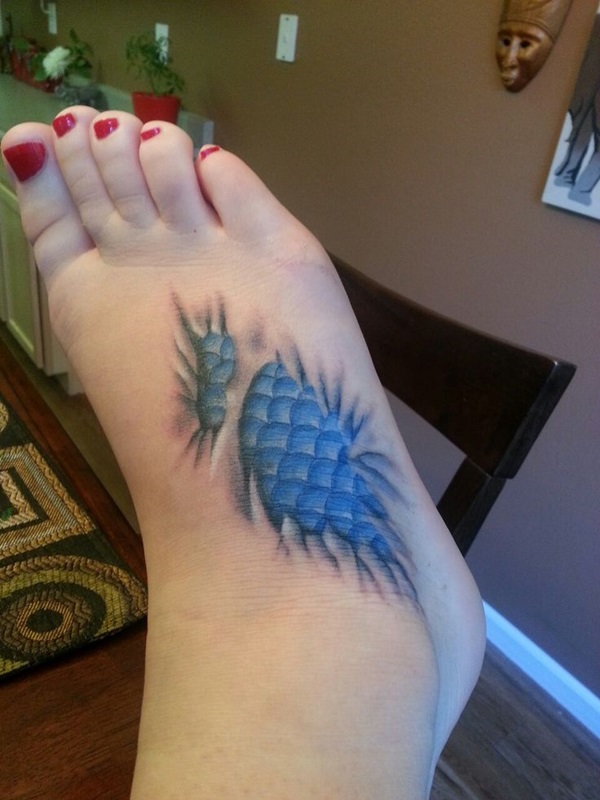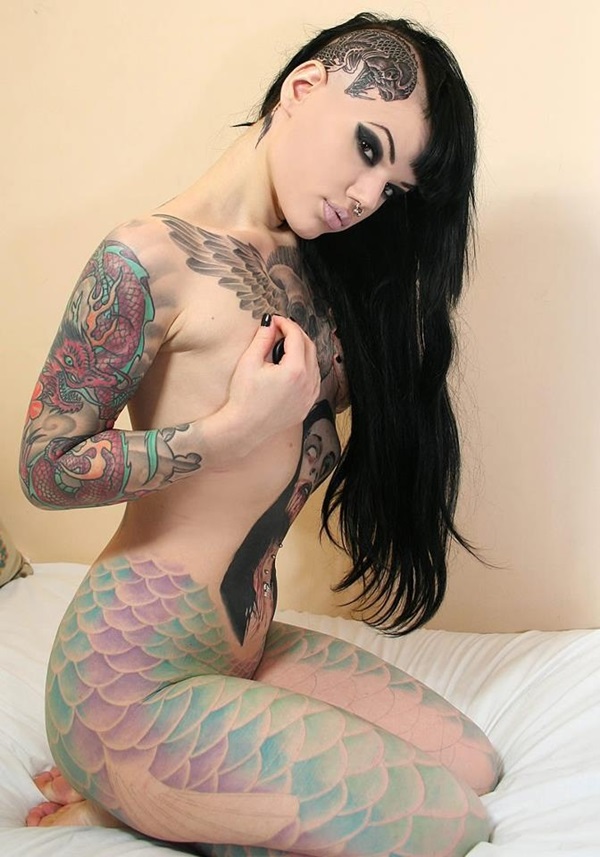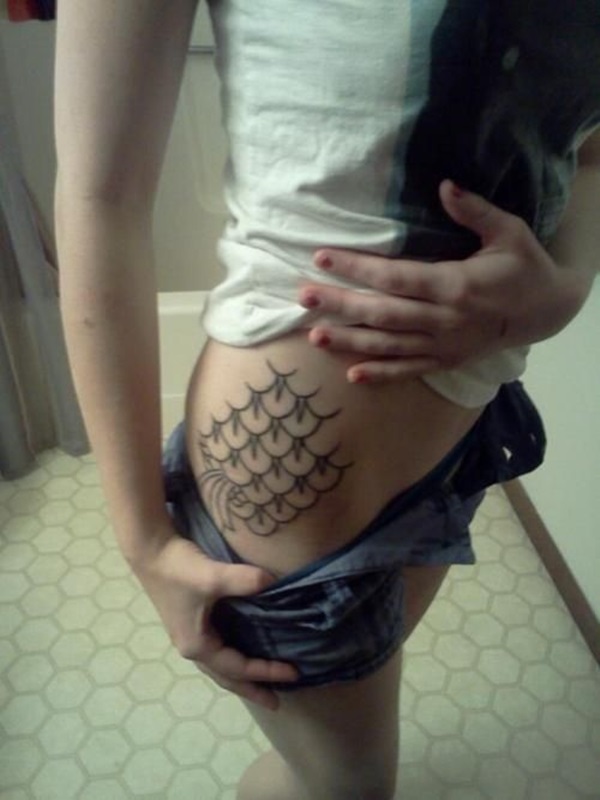 It has depth: The thing about mermaid scale design is that though the design as such is rendered on a flat surface, the design is such that it looks as if it is three-dimensional. The depth of this design is such that it will almost seem as if you are looking at the depths of the skin of the person who has the tattoo design on.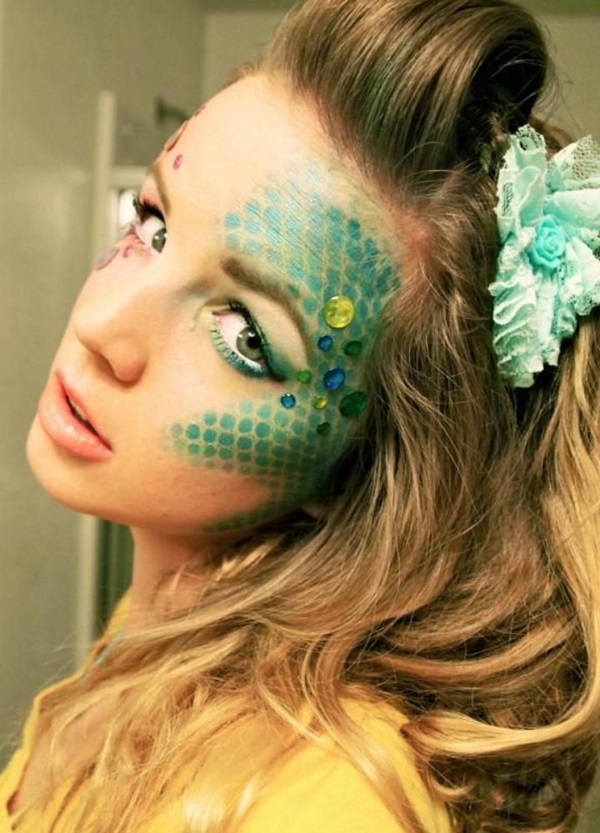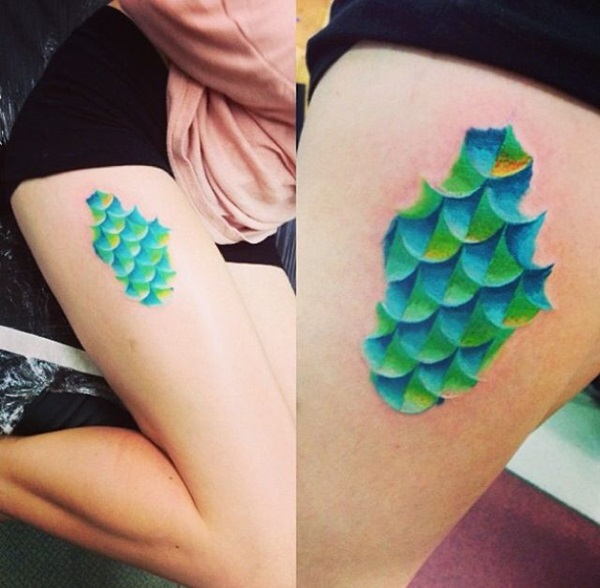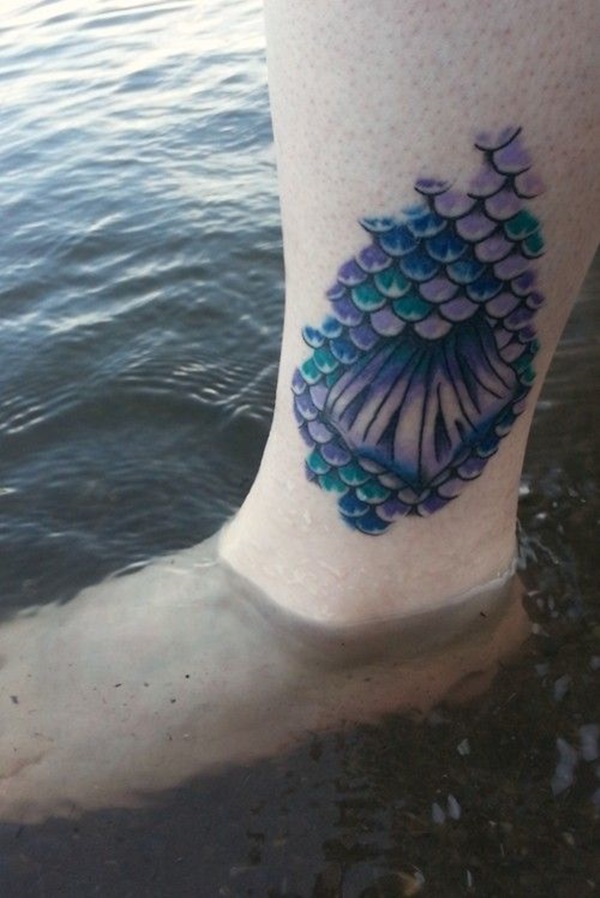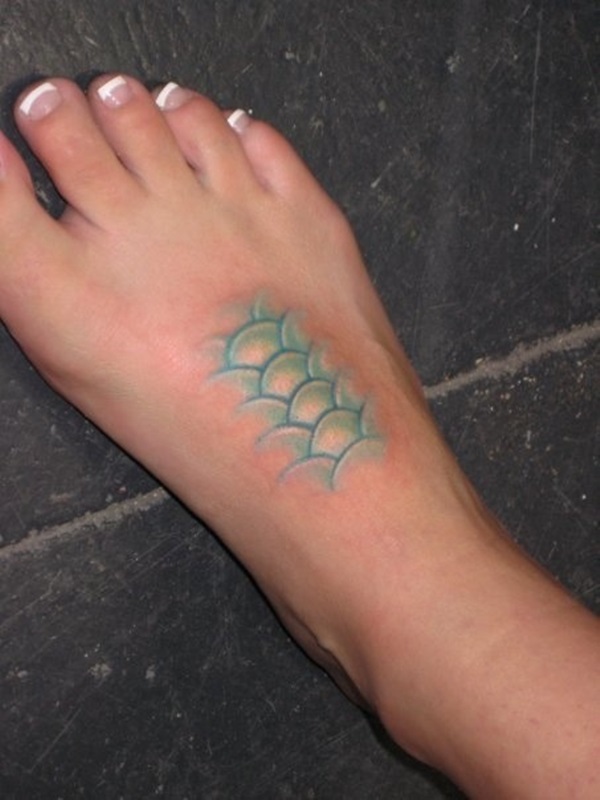 It creates a textural look: Because of the way the design and the way it looks as if depth, this design looks as if it has created a texture on the skin. It is not always easy to create a textural pattern on the skin but this design manages to do that.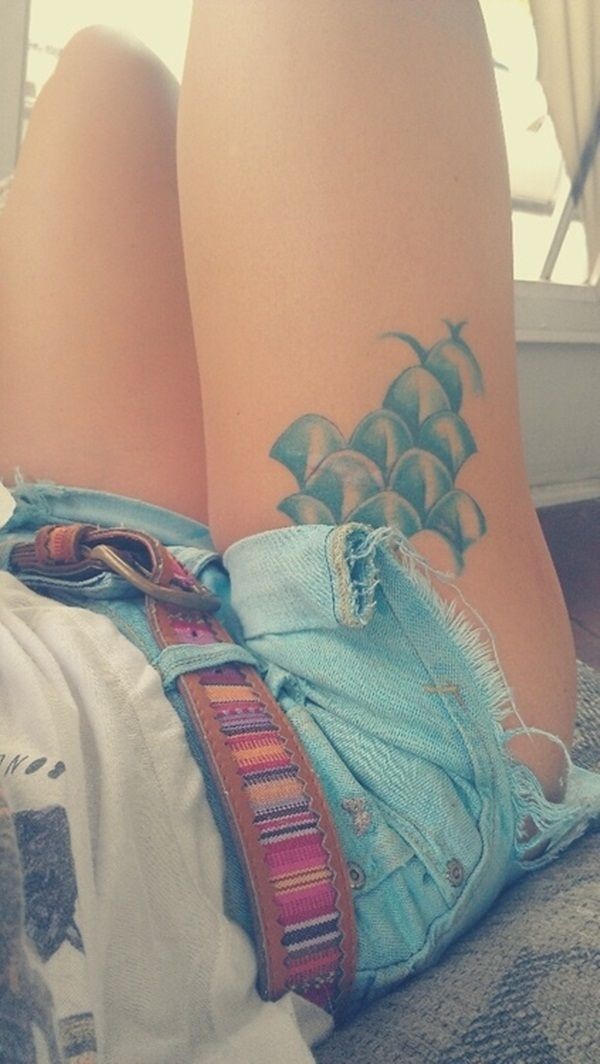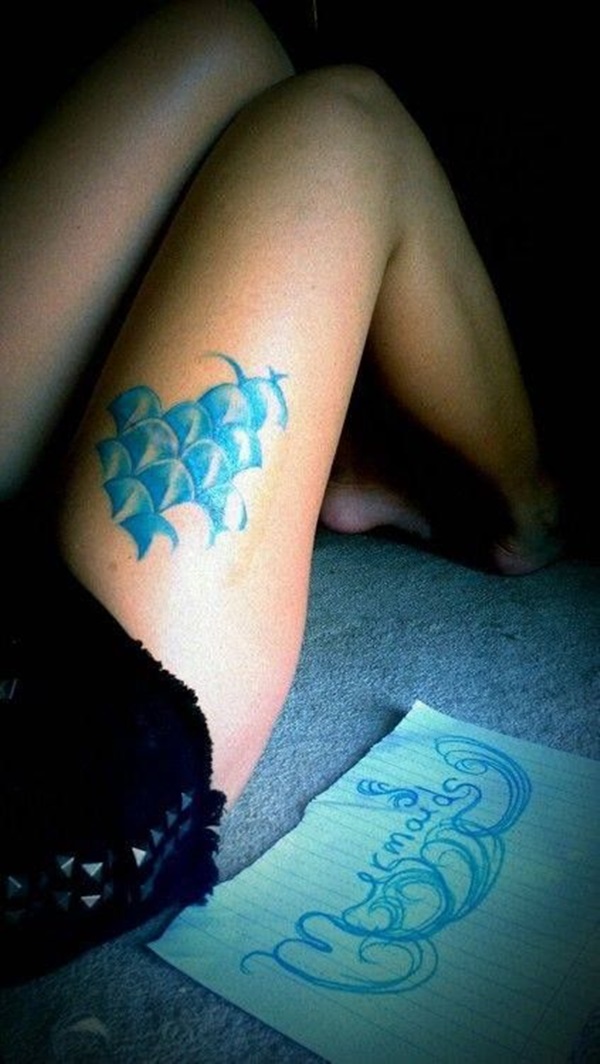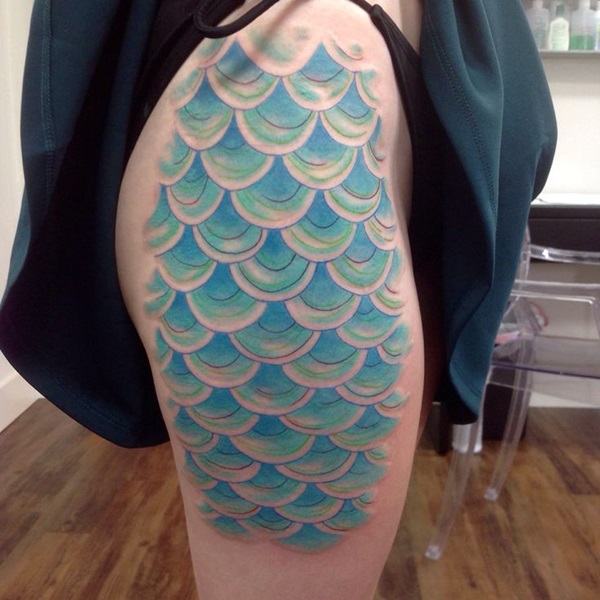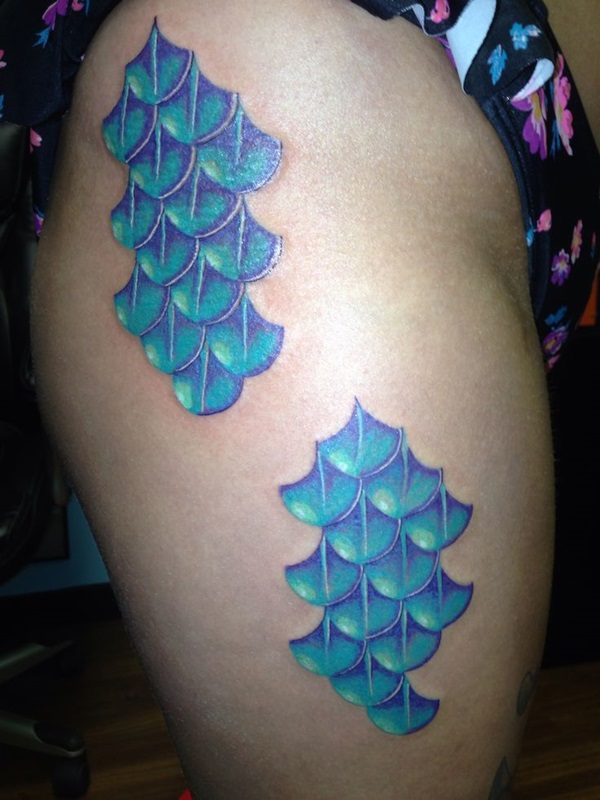 It is feminine and charming: The mermaid though a mythical creature, is the essence of everything that is feminine and charming. That is the reason many have the mermaid as such or the scales of the mermaid done in the form of a tattoo design. It is this element that makes many girls and women opt for this tattoo design.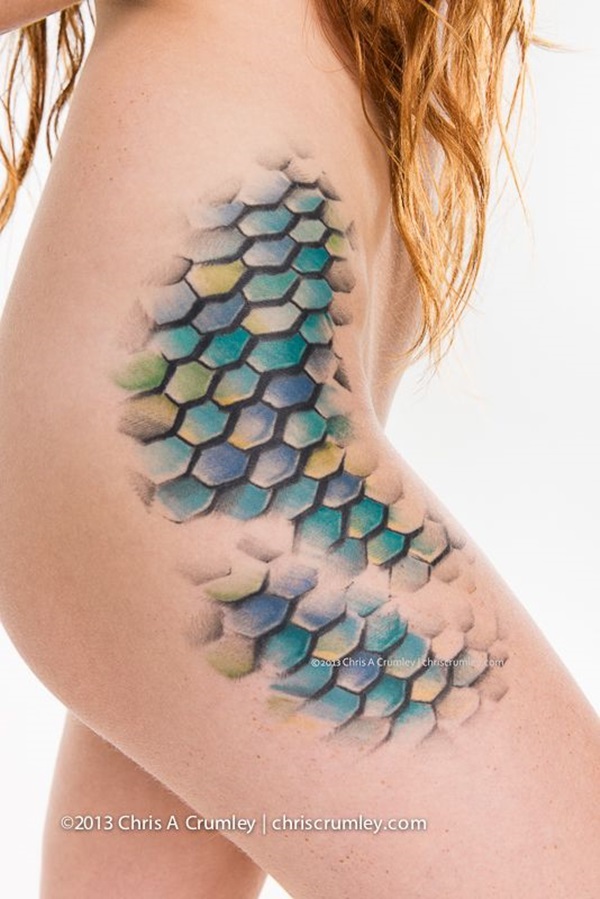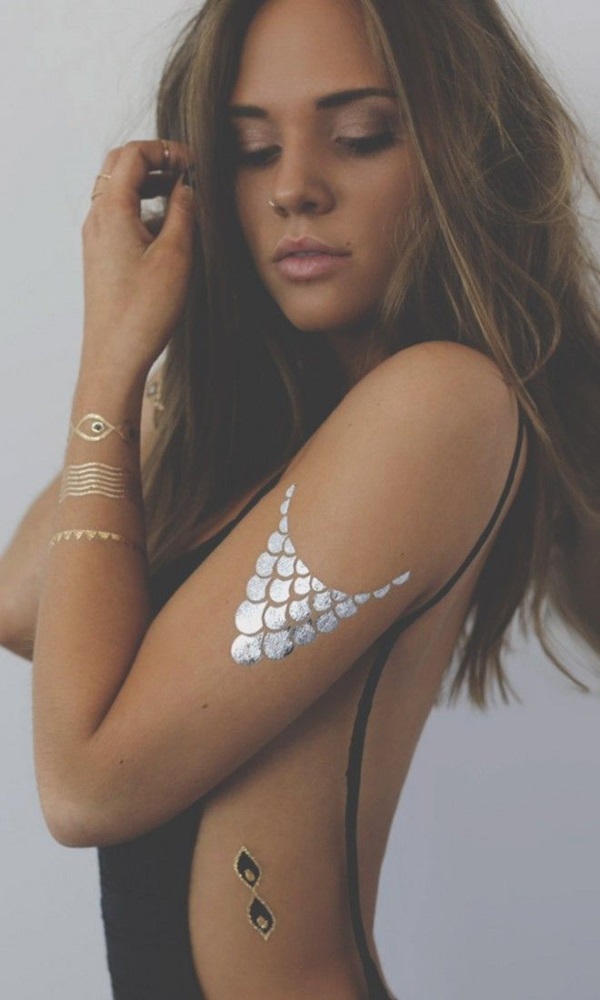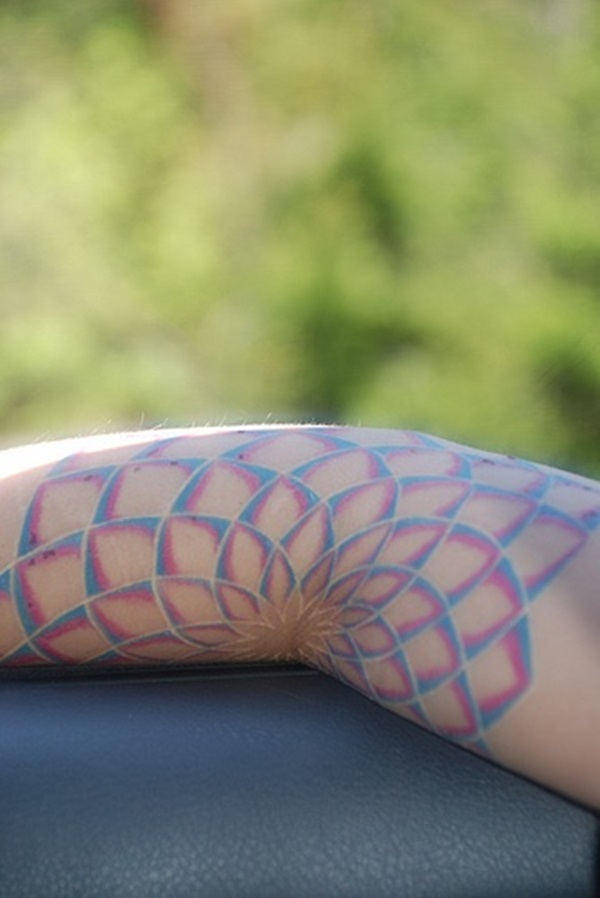 Many color choices: Since we are talking about mermaid scale designs and the fact that mermaids are fictitious means that there are no limitation on the color scheme that can be used. The fact is, girls and women love to experiment with different color schemes not only based on their own coloring but also based on their preferences and this is very much possible with mermaid scale tattoo designs.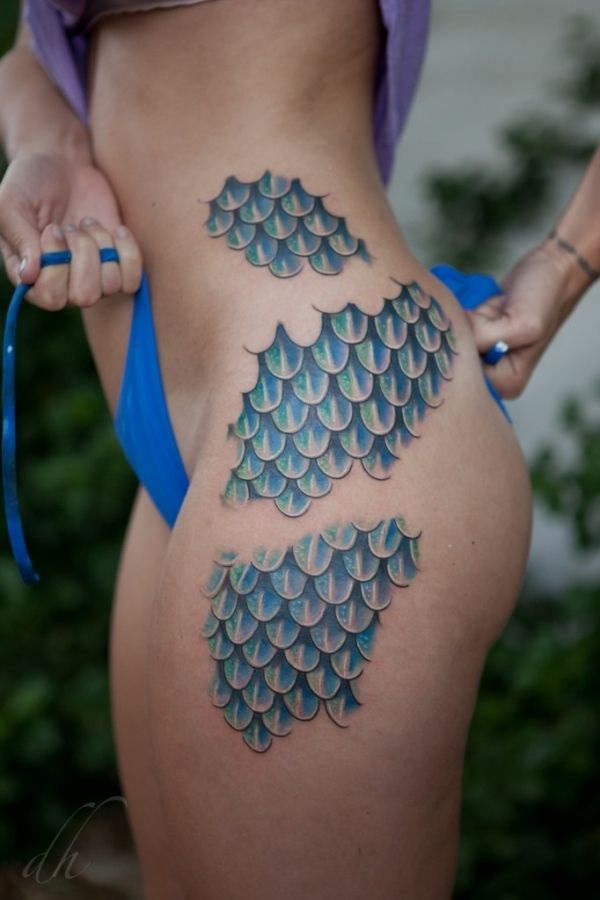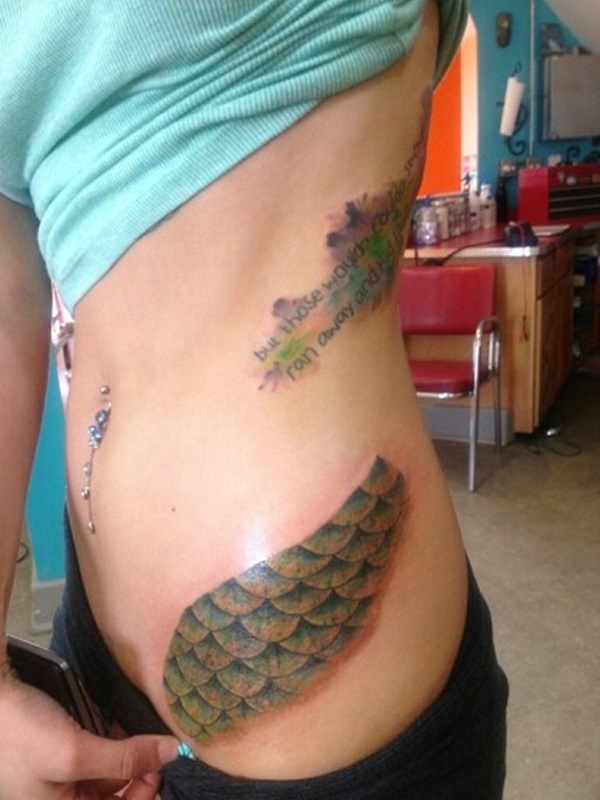 The mythical creature that is the mermaid, offers many possibilities when it comes to tattoo designs including that of the scales. The thing about any tattoo is that you need to think thing through from every angle before getting one.