The world of tattoos, tattoo designs and tattoo artists are burgeoning with possibilities and the best part is that there is no limit to these possibilities. It is very much possible for a person who has never been to the orient to be inspired by a design that is based in the orient. In the same way, not only are there no limits placed on tattoo designs but also no limits on where you get them, that is beyond the physiological. Take for example the neck tattoo designs for male and female, which can be an inspiration for most tattoo lovers. That is why it is not beyond the realm of possibilities that a person who has never been to China or Japan or know anything about their culture to want to get a foo dog tattoo just because it touches something deep inside them and feels really significant to them.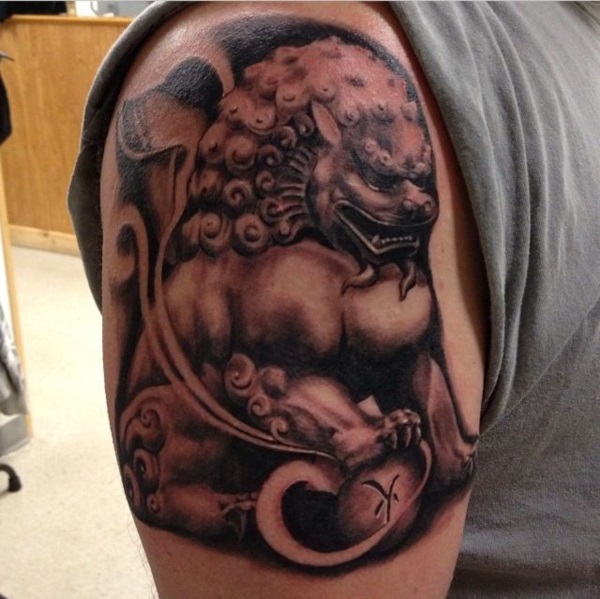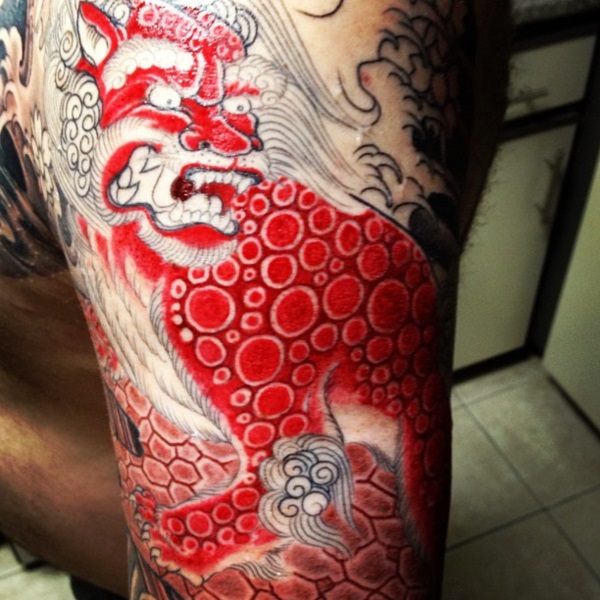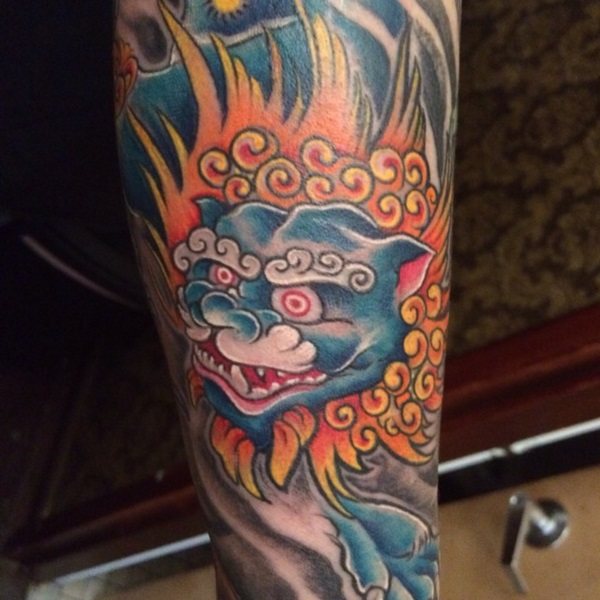 Foo Dog Tattoo Designs For You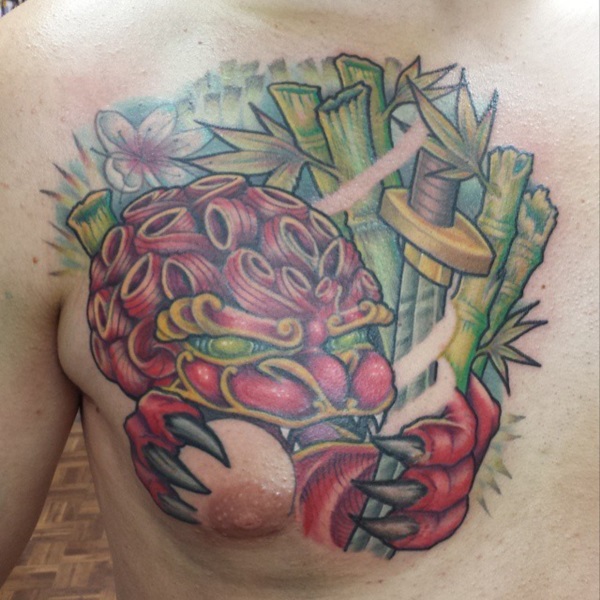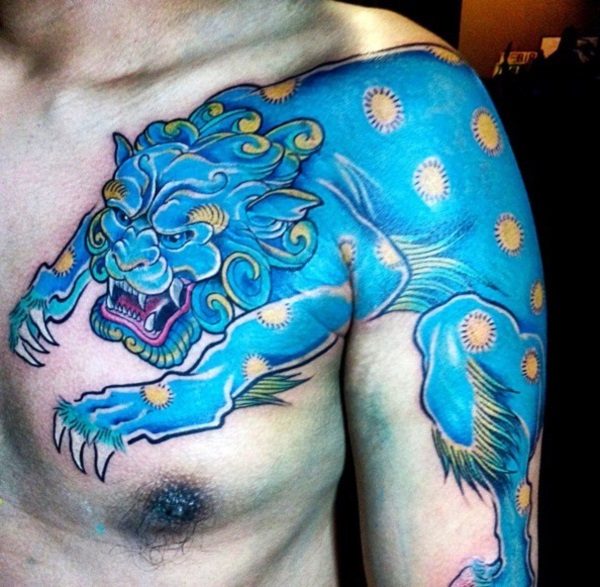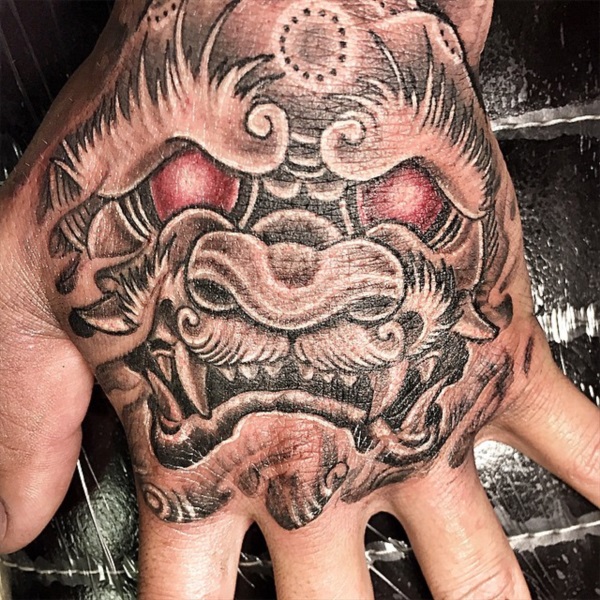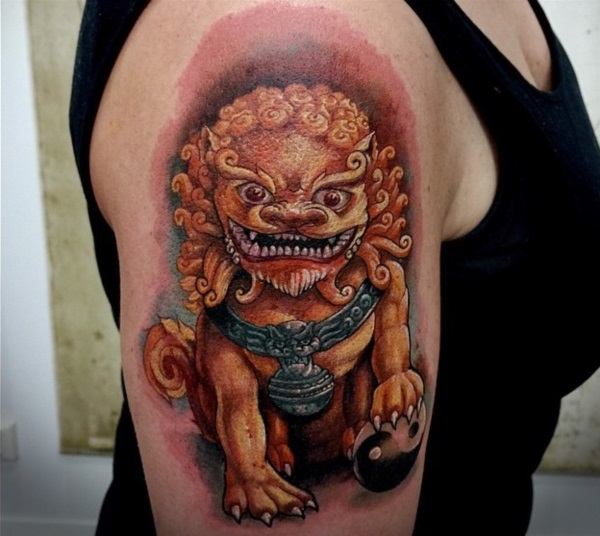 What intrigues most people who are into tattoos and body art is the infinite possibilities it holds like the full sleeve tattoo designs to try and so on. The possibilities that a tattoo can be revealed to the world to see or hidden like these sexy hip tattoo designs for women. That is why it does not seem odd that Foo dog tattoo designs are of such interest to people from all over the world.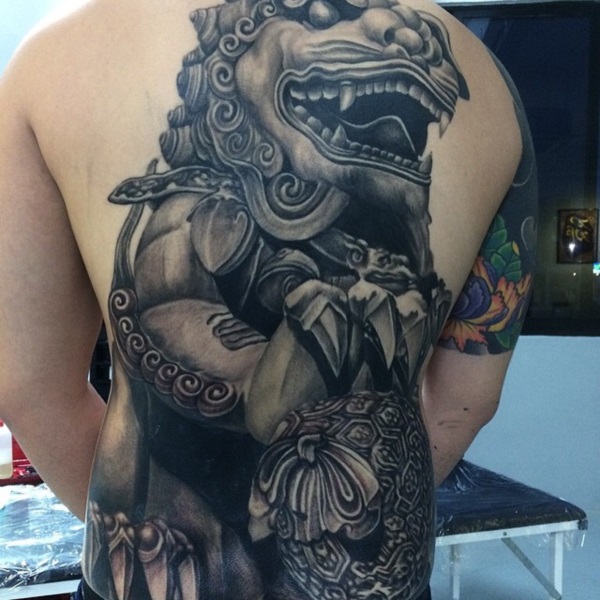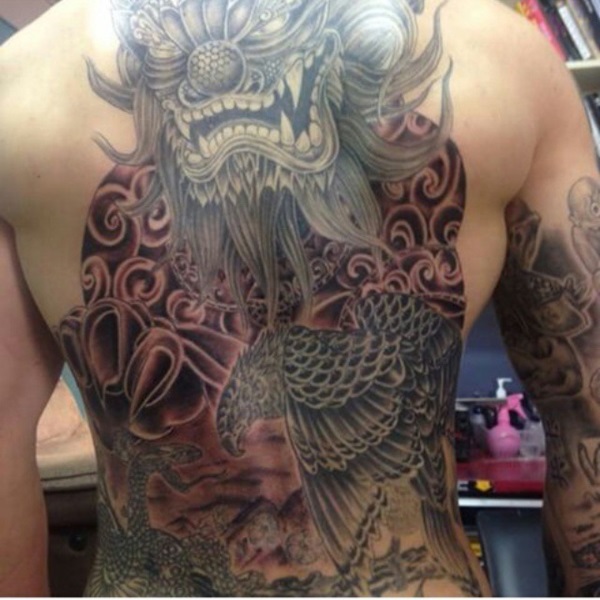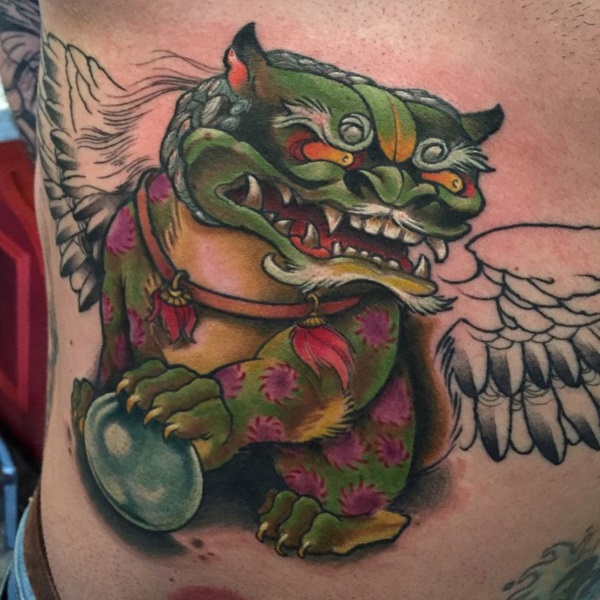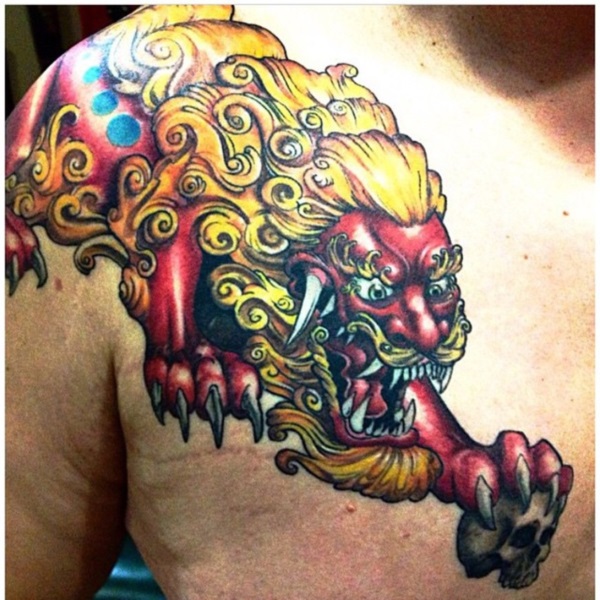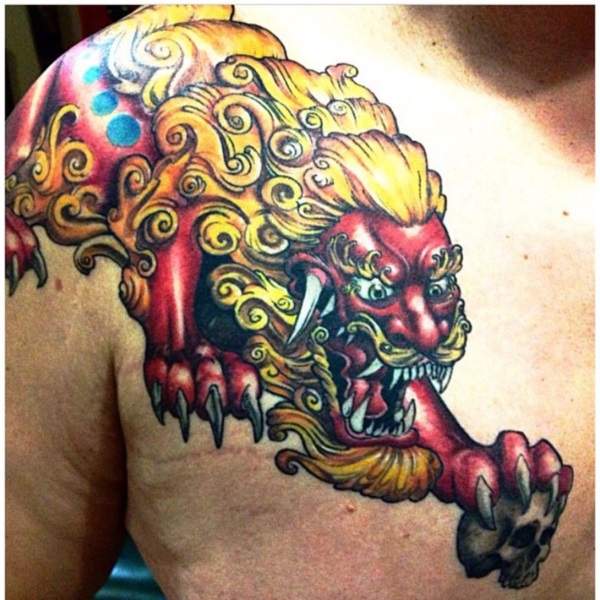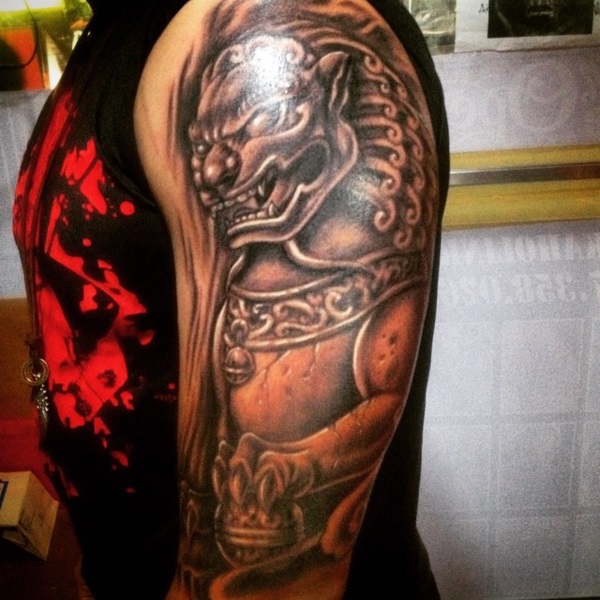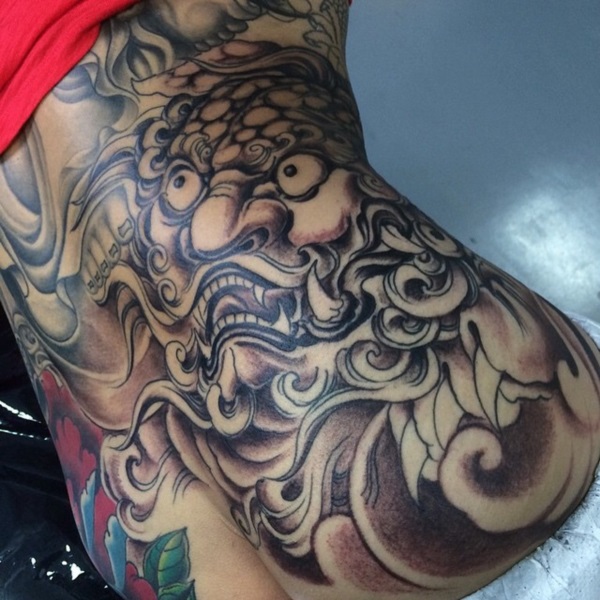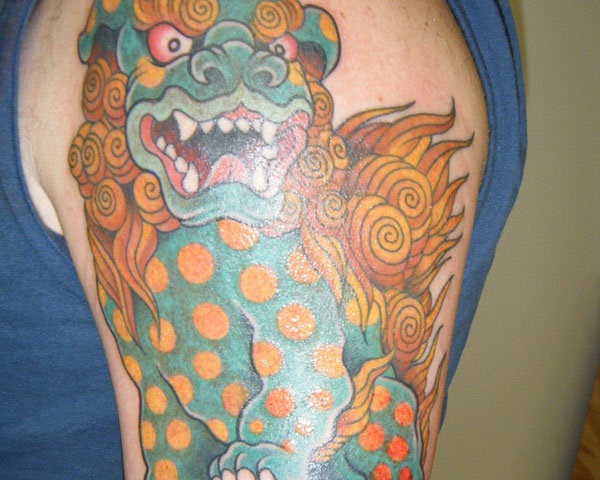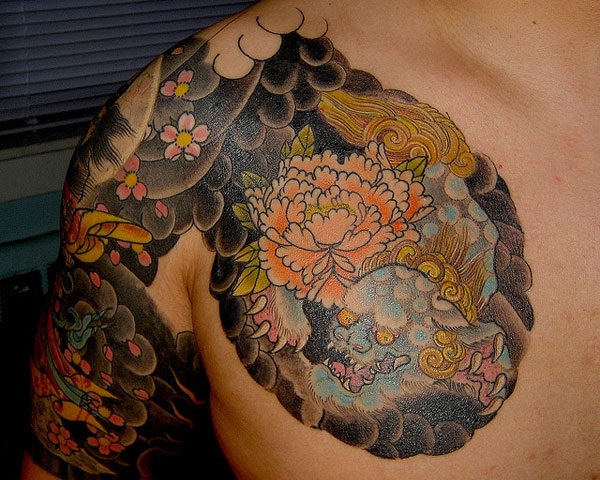 What is a foo dog?
The term foo dog would seem to imply that this tattoo design would be about dogs, but don't be misled by the name. A foo dog in fact actually looks like the primitive and fiercer version of a lion. The foo dog is considered sacred in the Chinese and Japanese culture as the word "fu" or "foo" is associated with Buddha himself.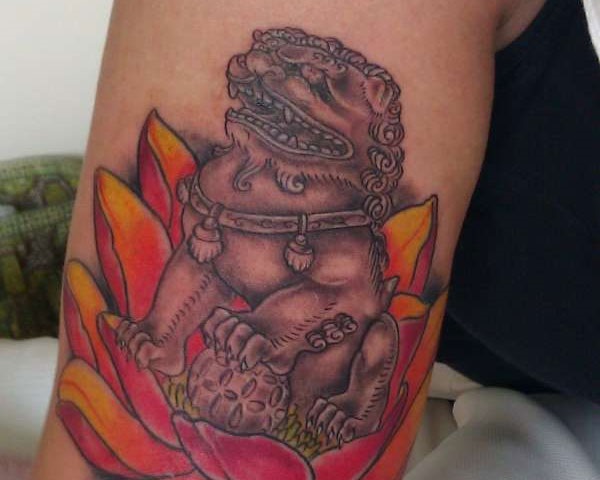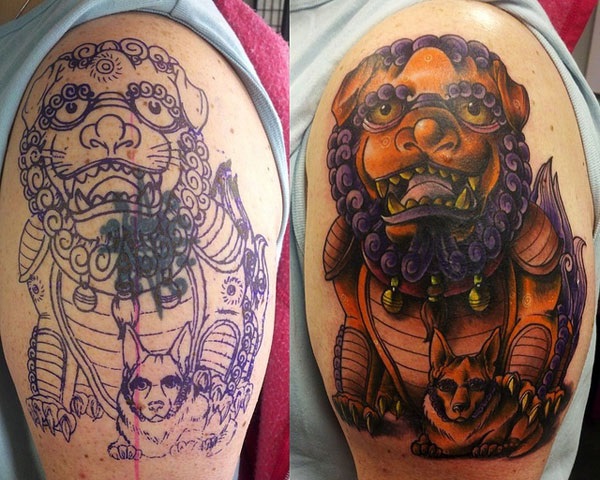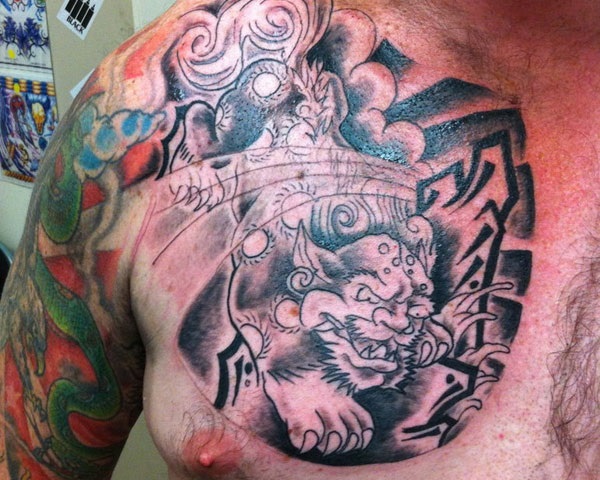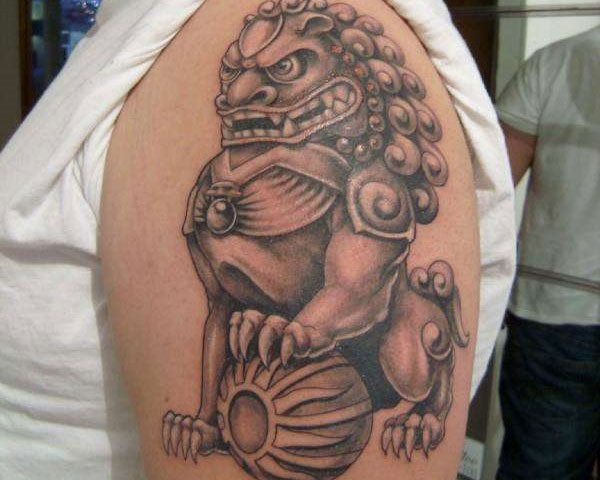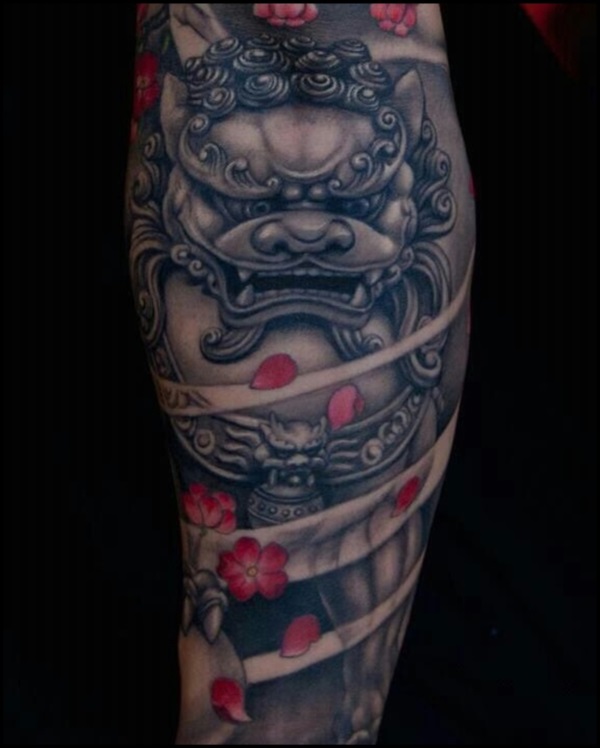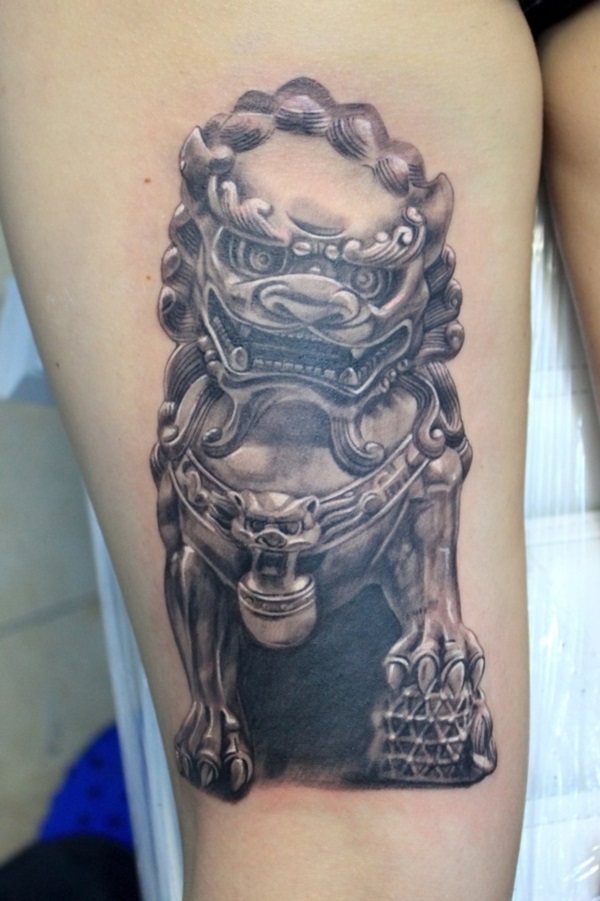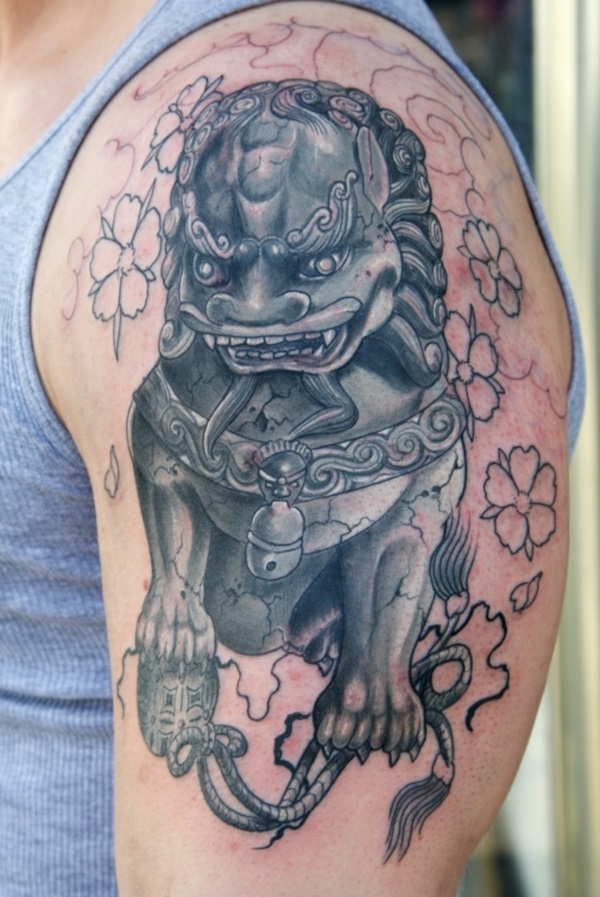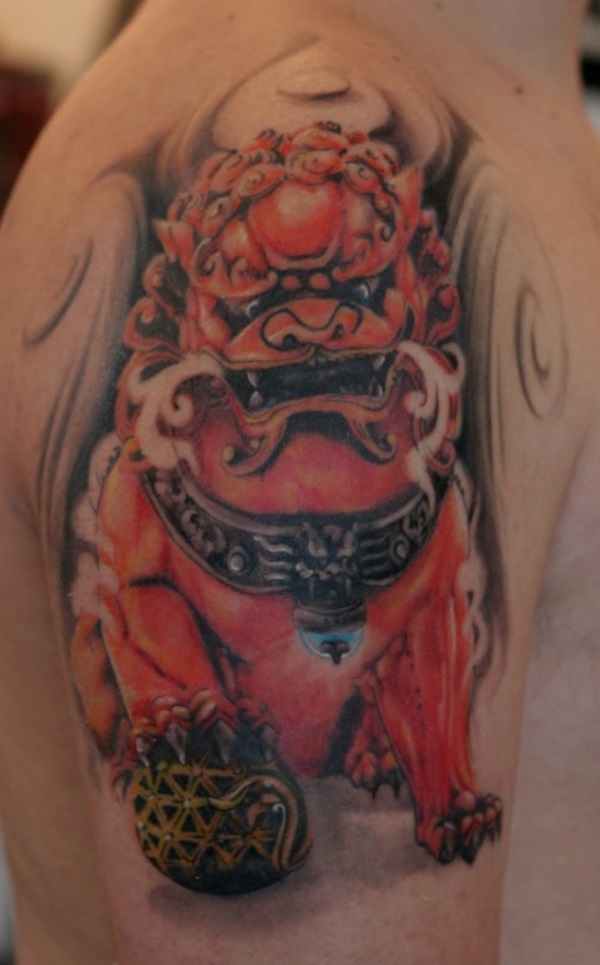 What does the foo dog stand for?
This dog is supposed to be a symbol of the forces of the Yin and Yang, the feminine and masculine forces that form balance in this world. They are also supposed to be the fierce guardians of the place outside of which they are placed, preventing evil forces from entering. What is more they also signify immense power, wealth and prosperity.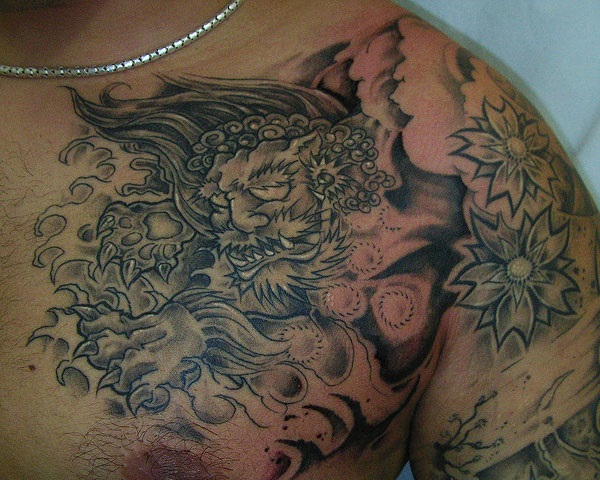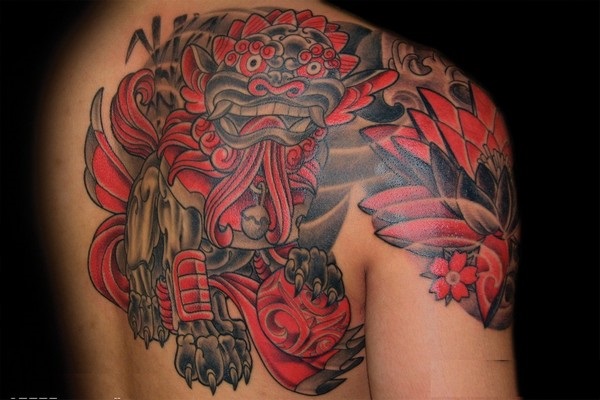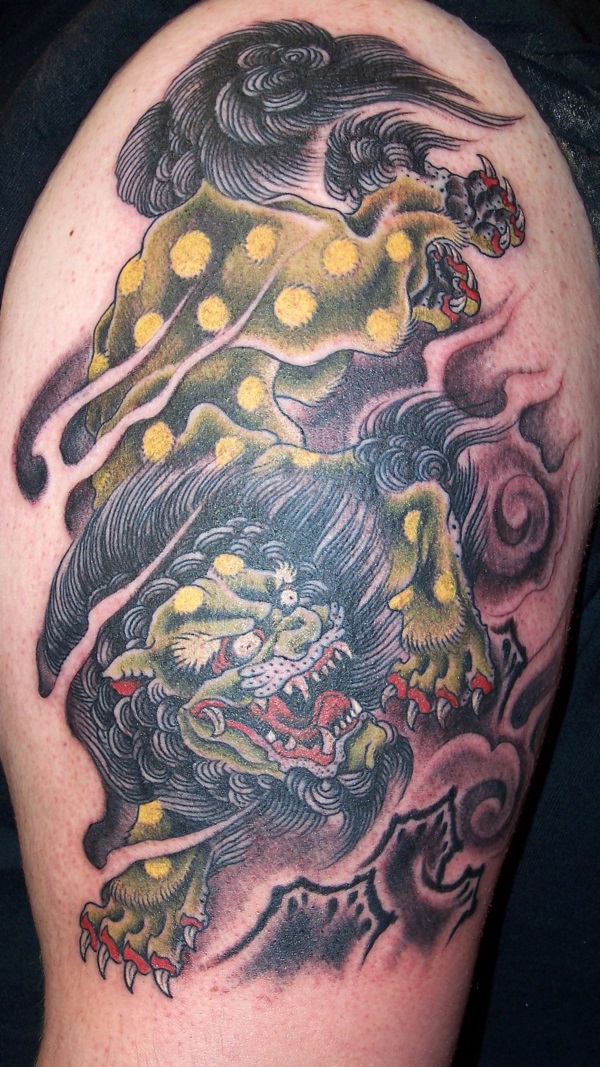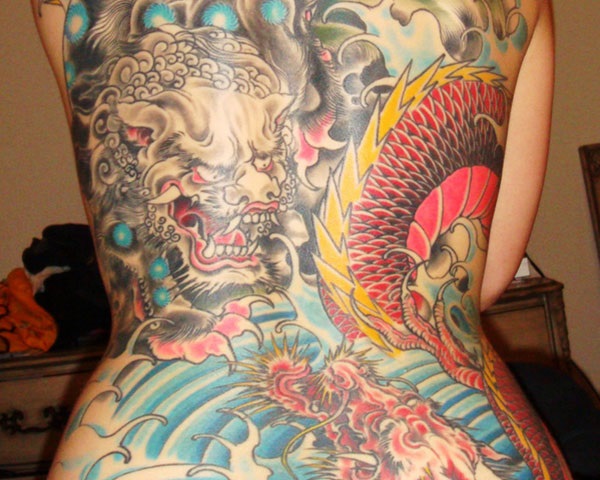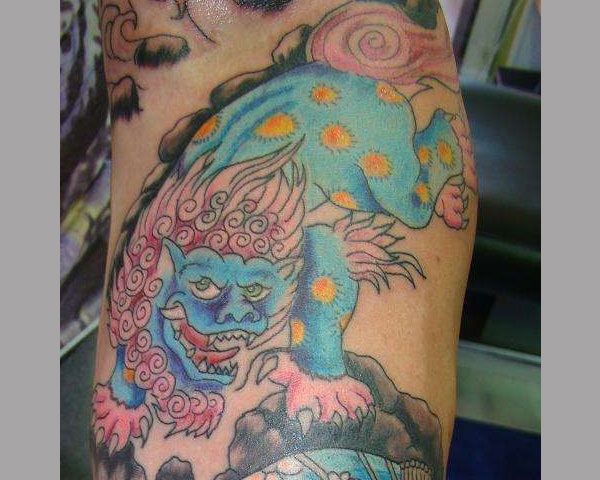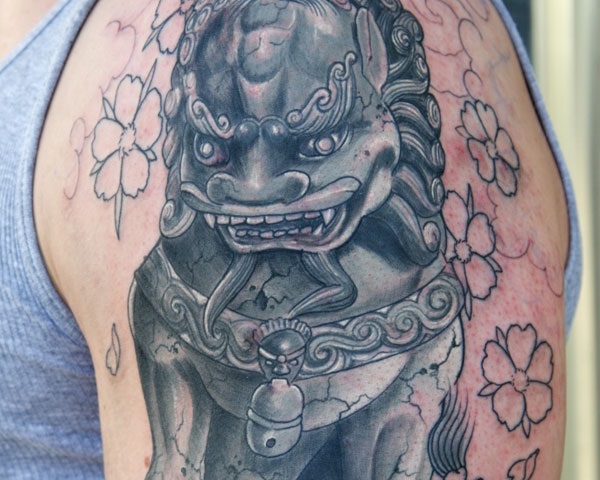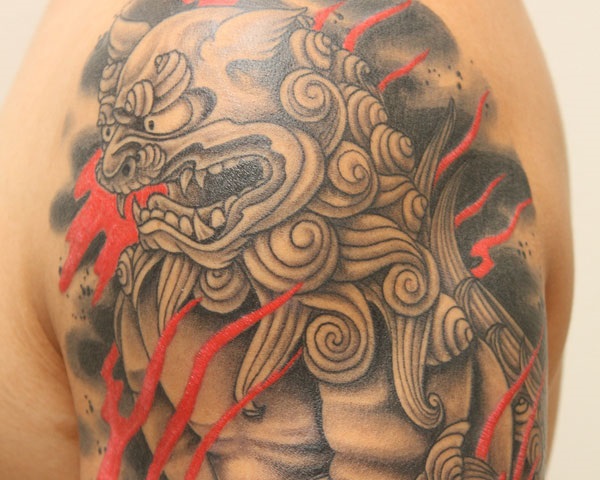 What does a foo dog tattoo mean in the tattoo world?
Many people go for foo dog tattoo designs because they not only look good but are also supposed to endow the person who gets the tattoo with the protection that they signify. They are a symbol of what is holy and deep and could signify the spiritual side of the person who is getting it. But over and above all these factors, the fact remains that foo dog tattoo designs are awe-inspiring to look at. They are magnificent creatures that seem to be fierce and benevolent at the same time. There is no way somebody would look at a foo dog tattoo design and remain indifferent to it. Most of the times, people would have a strong reaction to these tattoo designs and in most instances it will be of curiosity to know more about these inspiring creatures.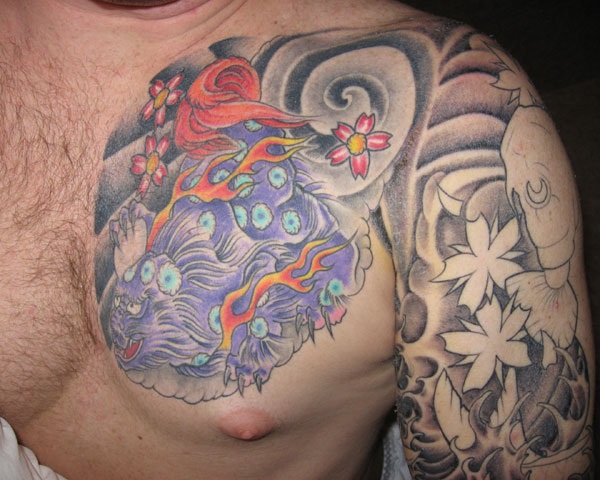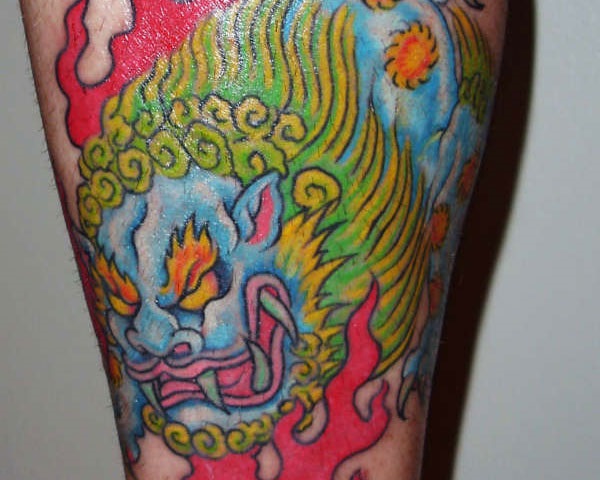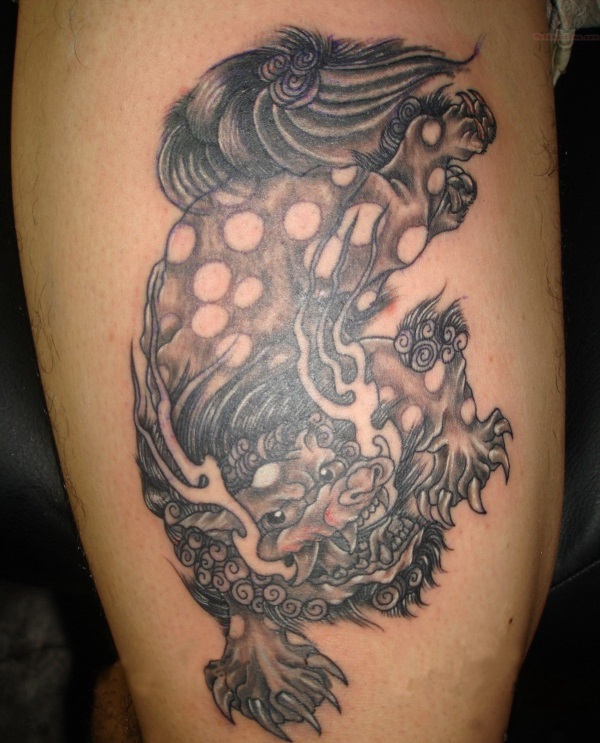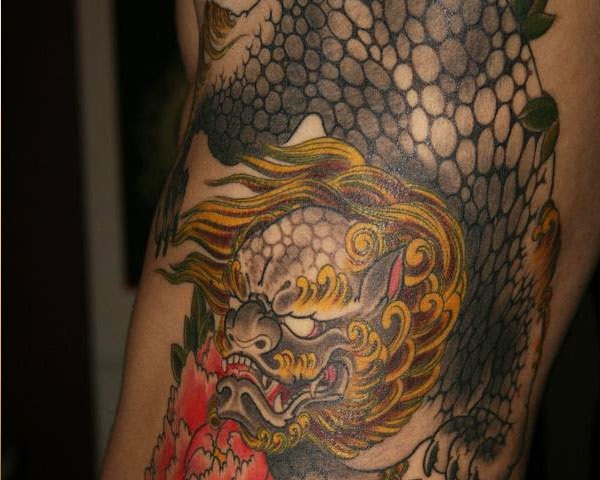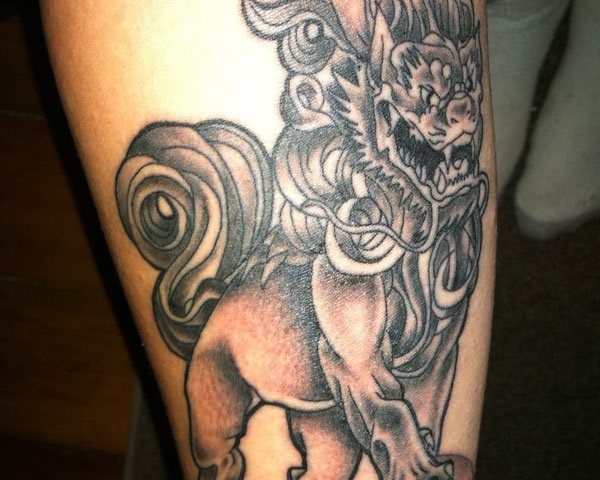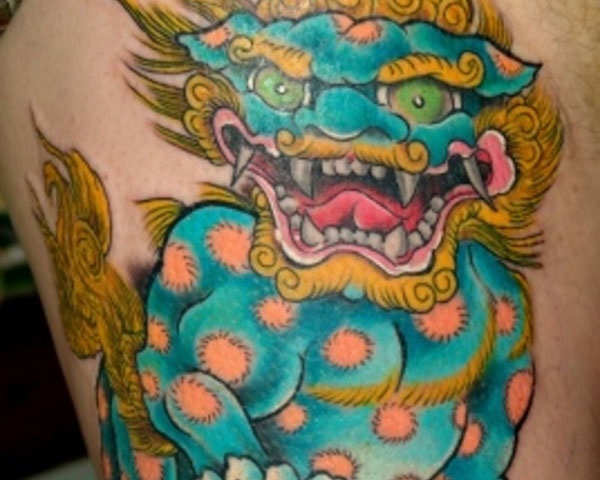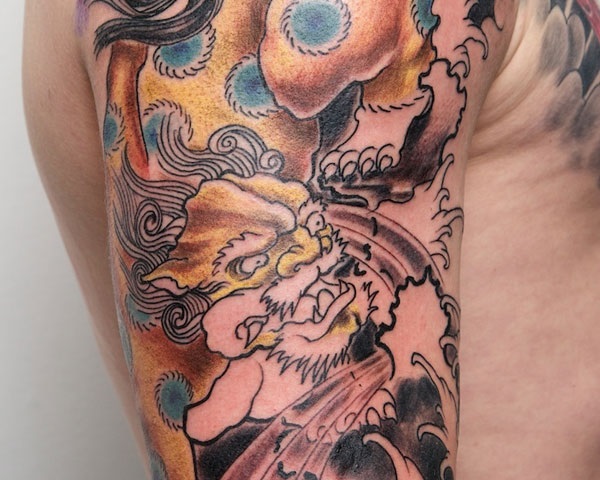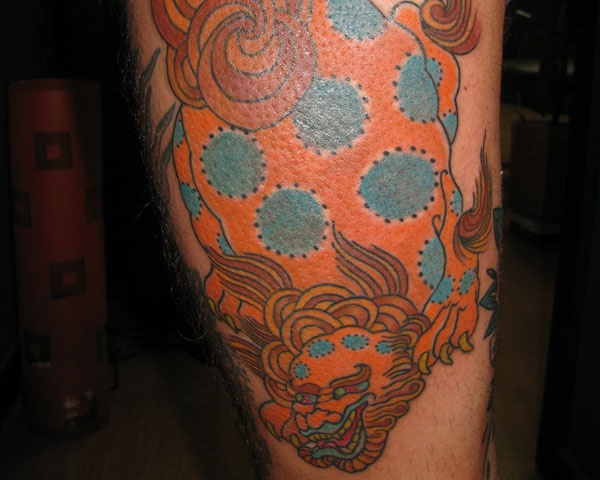 What do I need to do before getting a foo dog tattoo design done on my person? The first thing that you need to know about foo dog tattoo is that it is not something that is to be taken lightly or flippantly. For one the design by itself is a complicated one and will need a skilled tattoo artist to do it well. What is more, this intricate foo dog tattoo design would take a lot of investment in terms of the skin that you have it on, the money you spend on getting the tattoo and the time you need to spend to get it done.