To ensure that architects and designers communicate effectively with stakeholders in the architecture, engineering, and construction (AEC) industry, there is the need to employ architectural visualization approaches. While offering 3D visualization services, the approaches used are 3D modeling and animation. These approaches use visualization software and rendering engines to integrate design workflows to improve architectural designs.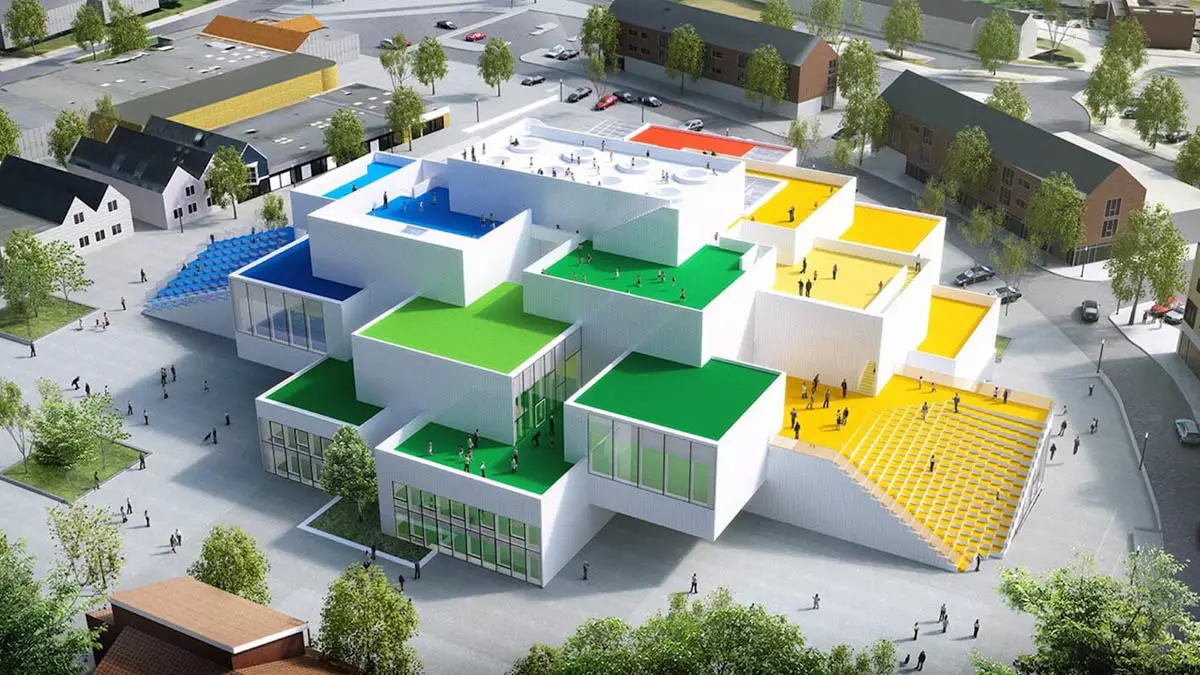 This article will discuss 5 best 3D architectural visualization tools and programs in the market used by top 3D rendering services according to  3D rendering company OmegaRender.
5 Best 3D Visualization Tools and Programs in the Market Used By Top 3D Rendering Services

 
Over three decades, 3D architectural rendering companies have integrated 3D visualization into their workflows. Through 3D visualization tools and programs, professionals work collaboratively and effectively communicate their ideas to clients and get feedback immediately, thereby saving efforts, time, and money. You can also check these 3D sketch Pencil Drawings.
In addition, these visualization and simulation tools and programs in the form of software allow high-quality and high-performing designs to be done with confidence through accelerated design processes. Below, we discuss 5 of the best 3D visualization software designers use for rendering services.
Autodesk Revit
If you are a student or newbie in 3D visualization services, then this free, top-level Autodesk 3D visualization design software is best for you. Besides, this software is the first choice for 3d architectural rendering companies as it brings visions to reality through its powerful, rich, and flexible toolset. Revit is robust software with a powerful rendering engine, thus used by AEC teams to run projects more effectively. It also unifies team and workflow, takes command of design data, and creates high-quality buildings and infrastructure. 
Furthermore, the software allows users to design a structure and its components in 3D, annotate the model with 2D drafting elements, and access building information from the building model's database. 
Lastly, an added advantage for Revit users is a BIM tool that works well with other Autodesk software such as Insight, ReCap, and Dynamo. 
V-Ray
V-Ray is an award-winning software for 3D architectural rendering services built for quality and optimized for speed. As a result, it is one of the most in-demand and prominent software. Students and newbies may initially find the software intimidating due to its advanced features and toolset, but it is worth spending time, energy, and money on. 
3D architectural rendering companies trust V-Ray because it has a powerful rendering engine and smart 3D contents. V-Ray is also supported by a host of desktop 3D applications such as Autodesk Revit, SketchUp, Cinema 4D, Blender, and Maya. 
Blender
Blender is one of the most sought-after interior design software for beginners and professionals, offering 3D architectural rendering services. It contains more than one 3D visualization tool that can create diverse high-resolution models, robust animations, texturing, and rendering. 
In addition, Blender's rendering engine is designed to be interactive and easy to use. Therefore, using Blender for modeling in the early stages of project development is a good choice. This is because it is fast compared to some software, and its workflow is effortless.
SketchUp
SketchUp is a foremost software that stands out for its simplicity — it is indeed less complicated when compared to other software. It is a simple to use yet robust tool for 3D visualization services with many open library models, which makes it incredibly fun to use. It is arguably not the best in terms of superior rendering ability, but it is great for 3D modeling and basic rendering of objects.
Lumion
Last on this list is Lumion, another well-known rendering software for 3D architectural rendering companies. Lumion is widely used because it is fast, intuitive, and reliable. It fits seamlessly in any design workflow and has wide compatibility with almost every rendering software in the market, thus rendering a more pleasurable experience. 
Besides integrating with 3D and CAD software, it is rich in content and material library, making it the fastest 3D rendering and visualization software for architects, interior designers, and 3D artists.
Conclusion
This article has discussed the 5 best 3D visualization tools and programs in the market used by top 3D rendering services. These five software products have made waves in the industry and are on top based on usability, functionality, and accessibility.
In addition, we have touched on the importance of these software and how essential they are for 3D architectural visualization and rendering services to win more projects, improve operational efficiency, deliver sustainable projects, and reduce risks.
 If you want to know about other software used for 3D rendering services, we recommend that you read this article.