Sketching is one of the many ways by which an artist can capture the beauty of the world around him. And just in case inspiration refuses to strike you of late, you can plan a sketching tour for you and your artistic friends as you tour and explore new or maybe even old cities and let the sheer beauty inspire your creativity. There are a number of factors to be taken into account before you start arranging the tour, though. This includes, but is not limited to, the budget, the dates, transportation, and accommodation. If it's a tour bus you are planning to select, you can do so by leasing from a minibus rental.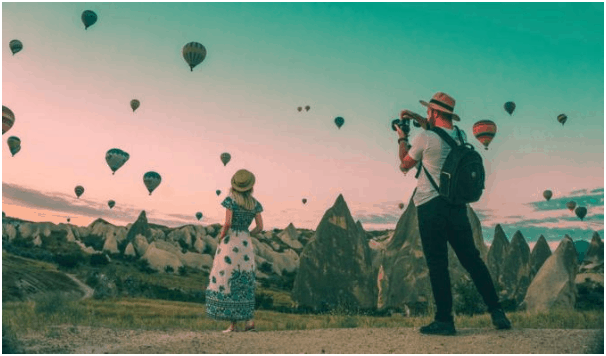 This article will guide you on how to organise a sketch art bus tour of a city:
Duration
The key is to plan everything in advance. You should choose weeks ahead of time when you are planning to leave and how long you will be staying in the city.
Destination
This is one of the most crucial parts of organising the itinerary because everything revolves around it. Different people want diversity when it comes to the subject of their sketching. You should choose a place that offers scenic landscape, portrait, urban, still life and rural forms for sketching. Some people might be into illustrating tall buildings, some might be into drawing people and others might just sketch the skyline of the city. It all depends on the perspective of the artist. San Francisco, Washington DC and Los Angeles are few of the many beautiful cities that artists would love to pen. You can encourage your class or your friends to sketch a bold impression of The Washington Monument or to capture the noisy hub-hub of the L.A cafes or even a soft illustration of the beautiful gardens in San Francisco. Amongst the cities themselves, there are so many diverse places to just sit down and draw the concrete jungles at peace. This will enhance their creativity and they will learn more about the different sketching techniques that are to be used for different subjects.
Transportation
Once you have selected an appropriate destination for the sketching tour to happen it is important that you choose the proper type of bus to arrange the tour. There are a number of minibus rentals you can choose from to book a customized tour of your designated spots. In case it is a large group you can opt for a coach bus which can house around 50 people. It comes equipped with air conditioning, Wi-Fi, power outlets, reclining seats, and even a bathroom. It is good for longer trips. The best option for you would be a minibus- it can seat around 20 people at once and is very comfortable. Except for the bathrooms and reclining seats, they have all the features of a regular coach bus. Mini-buses would be ideal because they are perfect for day trips. A classic school bus can be a great option if you are bringing along a group of students for the sketching tour. These buses can seat around 30 passengers and the seats are cushioned and placed high from the ground- any impact does not affect the passengers in any way. Also, a number of traffic laws make them pretty immune to accidents. 
Budget
After you book a bus, it is important that you plan a budget as well. Ask your friends to pitch in and field trips for students will be organized by the institute itself. The budget will include expenses for accommodation, travel, and food. Ask one of your colleagues or friends to help you with this as it will help you to form a reasonable budget for everyone. 
Mapping the Route
You also need to chalk out the route you are planning to go upon for visiting different sites. For Day 1, you could pick some famous buildings and gardens along a long boulevard. Talk ahead with the driver for this. Keep an average time of 30 minutes for each site you are visiting. Schedule your pit stops in advance so that you don't have to worry about snacks and refreshments for everyone. In this way, no one gets exhausted and they get to sketch at peace. For Day 2 and onwards you can choose other parts of the city and so on. 
It might seem overwhelming but it is actually not so. Do extensive research on where you want to go and book the transport and accommodation in advance so that you can sketch without any stress during the trip.