Have you ever wanted to make money selling crafts online, all from the comfort of your home? If you love arts and crafts, it's more doable than you might think.
While you'll obviously need to set up a platform on Shopify or Etsy, if you have a passion for the art/craft project you're creating then you'll be able to make money at something that is fun for you!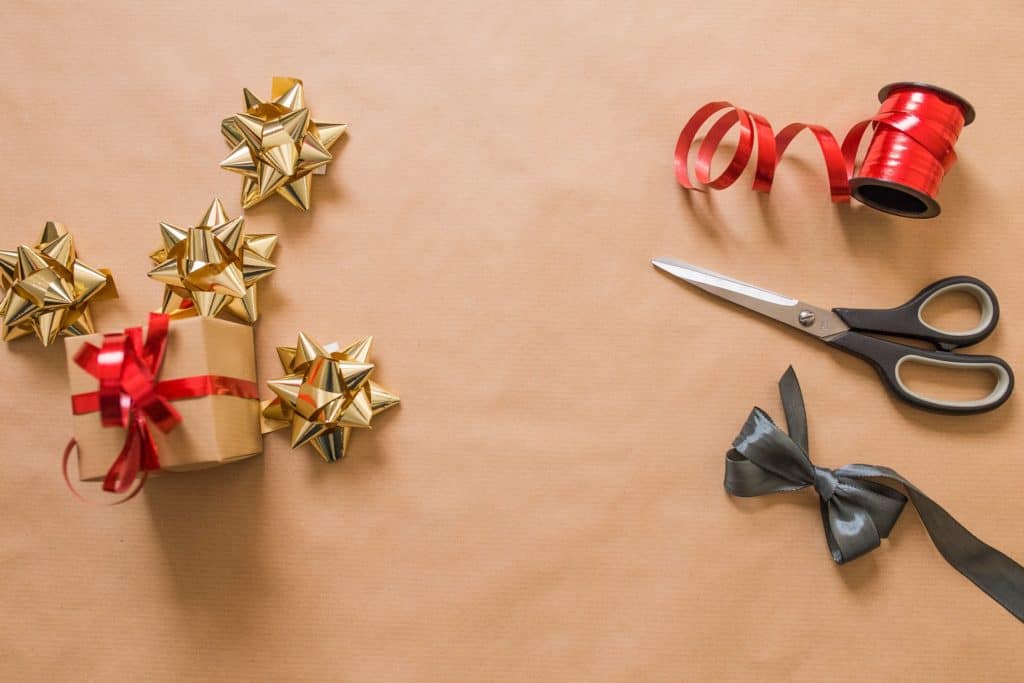 On that note, let's take a look at 6 crafts you can make and sell online.
1). Decorated Mugs
Who doesn't love a fun decorated mug? Whether your tastes are humorous and comedic, thoughtful, sentimental, or simply artistic, decorated mugs are a fun way to express yourself and tap into a thriving market.
The main way to decorate a mug is by means of a process called sublimation, which uses heat to fix a design onto a surface, in this case a ceramic mug that has been coated to allow the design to stick (also known as a sublimation mug). The design is printed in sublimation ink on sublimation paper (yes, there are special inks and papers involved), albeit using a regular inkjet printer.
Once you have your design printed out, you can cut the paper to the right dimensions, wrap it around the mug and heat tape it, then stick it in your mug press and turn up the heat.
You can find supplies, including inks and jigs and templates at Cosmos Ink. They also have free tutorials.
2). Jewelry
You obviously have a lot of options when it comes to jewelry, which means many different opportunities to allow your creative skills to shine. Necklaces, bracelets, earrings, and other things are all options, and you might use any of a variety of different materials in creating your quality home-made jewelry: beads, leather, stones, metal, crystal, etc.
Part of the fun with jewelry is that you can make every item unique—or you can make many copies of the same item, or even vary it up between pieces.
Also, don't be daunted by the (mistaken) idea that you need your jewelry pieces to feature precious or semi-precious stones: if you're crafty, you can make beautiful jewelry from the materials we've mentioned and more besides. This plays into being more practical about your art, something we've covered before.
3). Visual Art Décor
Do you like to paint? There's a market for that! Or maybe photography is your thing. Or wall hangings made from fabric or from other materials. What all of these things have in common is that they are potentially attractive enough for people to want to hang them from their walls.
If you have the creative ability and energy to make many visual art décor pieces, you can sell them to people to display on their walls, mantles, bookshelves, or elsewhere. This is a hobby, or more accurately a few different hobbies, with plenty of devoted creative fans. If you're one of them and you're reasonably good at it, you might be able to make money selling it online.
You'll want to find your niche before you try to sell. The market for framed landscape photographs is obviously not going to be the same as the market for abstract painting, and so on. Whatever you are trying to produce, find your niche and you'll be in a much better place to make something profitable from your art.
4). Knit/Sewn Crafts
Do you like sewing or knitting? There are thriving markets for that. You might produce clothing, purses, coin pouches, pillow covers, any of a number of different things.
Again, the key thing will be finding your niche. What do you want to produce, and in what style(s)? Don't be afraid to think outside the box: as with so many creative pursuits, it's best when you let your imagination go.
5). Candles
Candles can be a lot of fun: they can come in different sizes, shapes, scents, and colors. You can even get fancy and decorate them with a variety of materials, from tissue paper to paint to glitter, and more besides.
Another benefit of making candles: they're perfect for many holidays, especially during the fall and winter.
6). Soap
Not all that dissimilar from candles, soap is a fun thing you can make at home, although chemicals such as lye warrant very careful handling to ensure safety. Soap is also something you can make to capture different scents and colors, and fancy bars of soap make wonderful gifts.
Conclusion
If you're creatively inclined and love to craft/create art, you have the ability to potentially make money doing what you love. As with practically any business, finding your niche is key, and once you do that you should be in a good place to go forward with any of the 6 ideas we've discussed here.