Yes, you want to have fun at your own wedding. But making your wedding a fun experience for guests is a major component to pulling off a successful wedding. While striving for the perfect wedding reception, just remember the best you can do is let the professionals do their job. Your wedding day may be perfect or it may have a few hiccups, but if there is something wrong, keep it to yourself. No one else will know but you!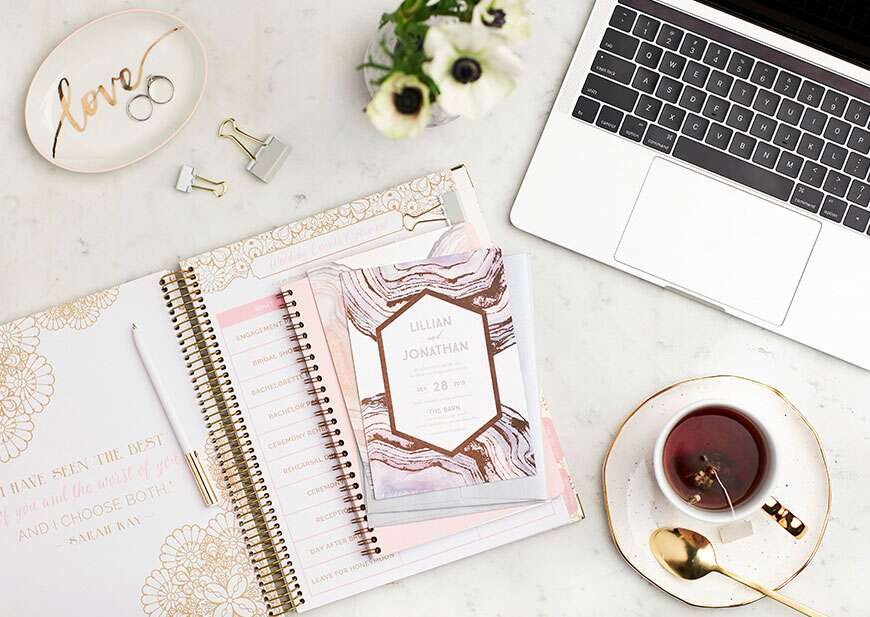 There are probably 50 to 250 people who are also choosing to spend five-plus hours with you, so it is important to keep their comfort and enjoyment in mind. So if you do want a wedding that goes down as a super fun party, it's worth being intentional about it from the get-go. Here are 10 tips for planning a fun wedding!

1. Have a Signature Cocktail
Speaking of cocktails, serve one or two delicious customized drinks. It'll offer you huge savings if you forgo a full bar, and it makes your reception feel so personal. You and your groom should each pick a concoction, but try to select drinks that are palatable for a wide array of people.

2. Surprise Entertainment
Sometimes the best parts of a reception are what guests don't see coming. Surprise your loved ones with unexpected entertainment during the cocktail hour or reception, like a magician, mariachi band, aerialists or a salsa dancer.

3. Buy a Photo Booth
Your guests love to pose at the photo booth, but these snaps are tons of fun for the couple to look through after the wedding, too. Think of it as a way to see what friends are up to when you weren't around. Your professional photos will be great for framing and hanging in your home but flipping through an album filled with photo booth snaps is guaranteed to put a smile on your face for years to come. If you opt to book a photo booth that prints photo strips, your guests will have a wedding favor they'll actually want to keep. It's one less thing to cross off your wedding to-do list. You can buy a photo booth online right now!

4. Live Band
A live band knows when to get guests on the dance floor. Most bands will go off of the vibe of the guests. If people are starting to wander off, they'll play a favorite oldie to get them right back on. To make sure this isn't a problem at your reception, make sure to check with the band in advance on how they handle these situations, should they happen. And try not to micromanage the playlist TOO much.

5. Getaway Car
Plan for a fun way for the newly married couple to leave the reception. Traditionally couples drive away in fun little sports or vintage cars. But a non-traditional motorcycle getaway can certainly be a thrilling moment to the delight of your guests!

6. Polaroid Guest Book
Have your guests take a Polaroid picture to include in your guestbook with a special message. Provide metallic ink pens, tape, and extra film cartridges to keep the fun going. A fantastic way to make your guests feel involved in the festivities of the day!

7. Shot Glass Welcome
Let your guests know it is time to start the party by welcoming them to the reception with a tequila filled shot glass. Include their name and table assignment to make it even more fun!

8. Shaved Ice Station
Summer outdoor weddings call for breezy treats for your guests. This shaved ice cone station idea can look beautiful if you match the flavor colors to your bridal bouquet. A delicious yet beautiful way to cool off!

9. Reception Ushers
You may already be planning to have your ushers escort guests to their ceremony seats, but consider having reception ushers. These "live escort cards" walk guests to their tables for an upscale restaurant experience. Ask your reception venue or caterer if its waitstaff can do this double duty, or assign a few ushers to the job.

10. Unexpected Wedding Music
Sure, a string quartet is nice, but you'll blow guests away with a jazz trio or a Spanish guitar player. To get the party going during the cocktail hour, look into hiring a mariachi band, a bluegrass group, or even a barbershop quartet for some seriously memorable melodies.