Throwing a baby shower can be a lot of fun! But if you're on a budget, thinking about food, decorations, and supplies can quickly skyrocket the costs. Luckily this exciting event doesn't have to break the bank to be a memorable moment that all friends and family will enjoy.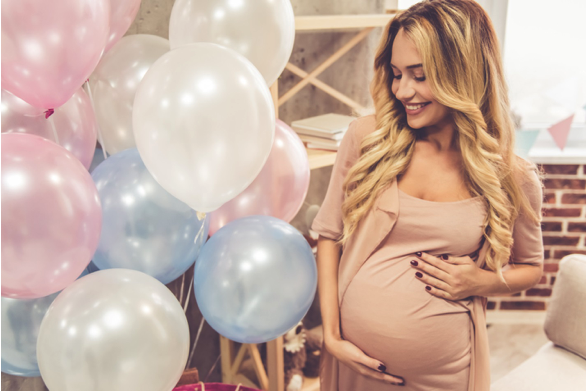 With some simple money-saving tips you'll be able to throw a fantastic shower that won't cause you to go broke. Want to know how to throw a baby shower on a budget? Keep reading to find out!
Venue
Renting out a space to hold a shower can be pricey. Consider having the baby shower in you or a fellow friend's home.
Not only is this option free, but it also creates a more intimate atmosphere for the event.
DIY Announcements
Ordering invitations is another way to spike up the total costs of the shower. Instead of ordering or purchasing pre-made invitations, consider designing your own pregnancy announcements.
These will be custom, just for your event and will help to add a nice personal touch. Plus, designing announcements is a fun way to get creative and make something unique to help your shower stand out.
Finger Food and Dessert
Don't worry about the party food too much! If you plan your shower around 2:00 or 3:00, people won't expect you to serve them a full 3-course meal. Really all you need to provide is finger food and things to snack on.
Things like simple little tea sandwiches, chips and dip, and a cheese and veggie platter will go a long way. If you are looking to serve your guests a full meal, a taco or salad bar can be a less expensive way to feed a large group of people.
For dessert consider making cupcakes and decorating them yourself instead of purchasing a cake from the bakery. You can find cheap decorating tools online to make your cupcakes look like they were made by the pros.
Food Display
When it comes to serving food, there are a lot of DIY hacks to make your table cute and on the theme. Consider searching display ideas on Pinterest and get ready to get crafty.
Make use of dollar store finds and paint to create perfectly themed decorations and displays. The crafting can also be turned into a fun night if you can recruit any other friends to help you.
Decorations
The decorations for a baby shower really help set the aesthetic for this event. You want your special mom-to-be to be surrounded by beautiful bright colors and whimsical touches.
One of the easiest ways to create decorations is out of gifts for the new baby, things like clothing and accessories can make for fun on theme additions to décor. You can also purchase streamers, balloons, tissue paper, and colorful table cloths at the dollar store.
Consider using spray glue and glitter to take your cheap pack of balloons to the next level or making tissue paper flowers.
Enjoy the Baby Shower!
Now that you know how to plan a baby shower on a budget you're sure to impress not only your beloved mom-to-be but also all her friends and family. So sit back and relax and let everyone enjoy the wonderful shower you have planned!
And for more artsy tips, keep reading our blog.