It doesn't matter how easy the thing is, if you're new to it then you're most likely to feel overwhelmed by it. And my friend, painting is not just a work but it's an emotion, an art to pour yourself out on the canvas then fill it with the kaleidoscope of the colours. So no need to be so hard on yourself if you feel it's too difficult. Every new thing seems pretty hard at first but later you'd know it like the back of your hand. That's why today we've brought some Easy Step by Step Painting Examples for Beginners like you.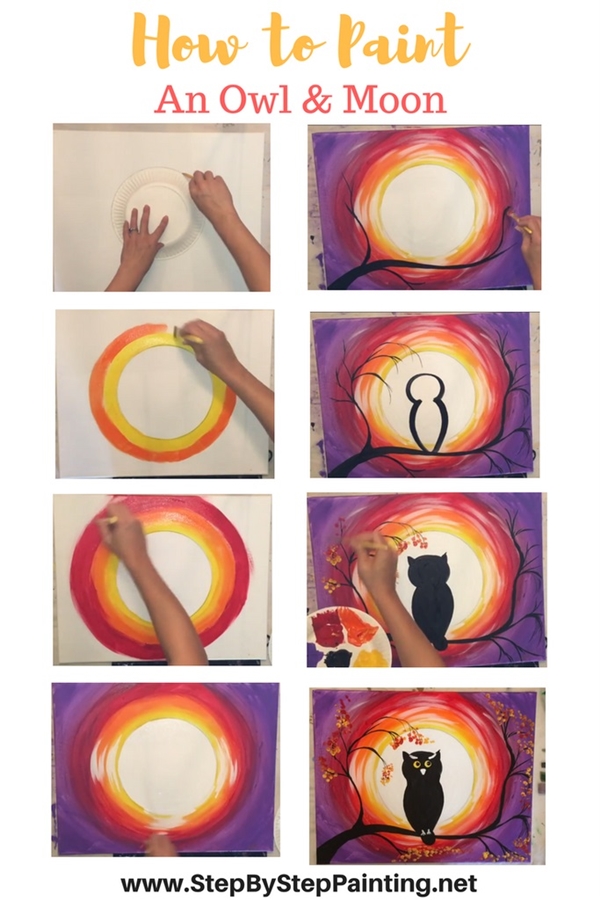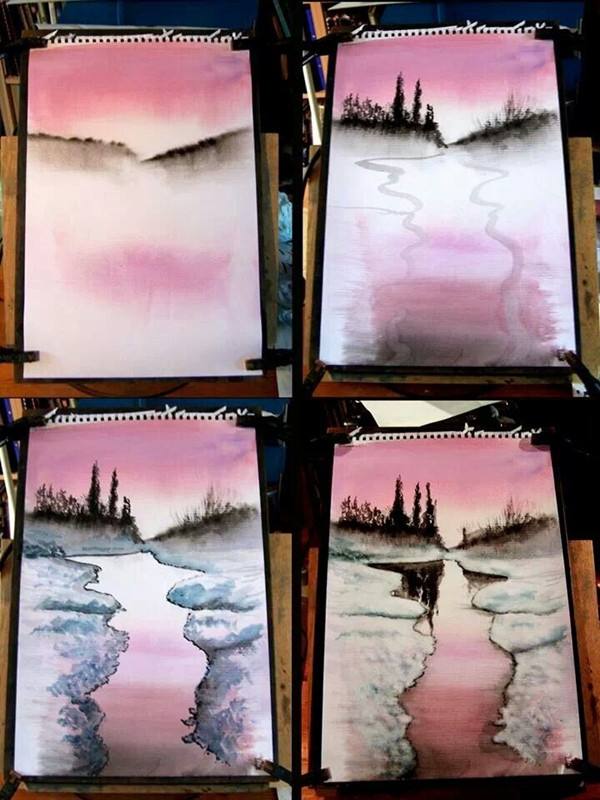 Easy Step by Step Painting Examples for Beginners
As a beginner, you might be a little stressed about where to start from and what should you do first and all such things. Stop fussing and take a deep breath. First of all, just clear your head of everything and decide what you need to draw or paint. It's not necessary that you must know how to draw before you paint but brushing up on basics always helps. I'd suggest as a beginner start with something simple and take things from there. Have a look at these abstract painting and you might know what you wanna paint.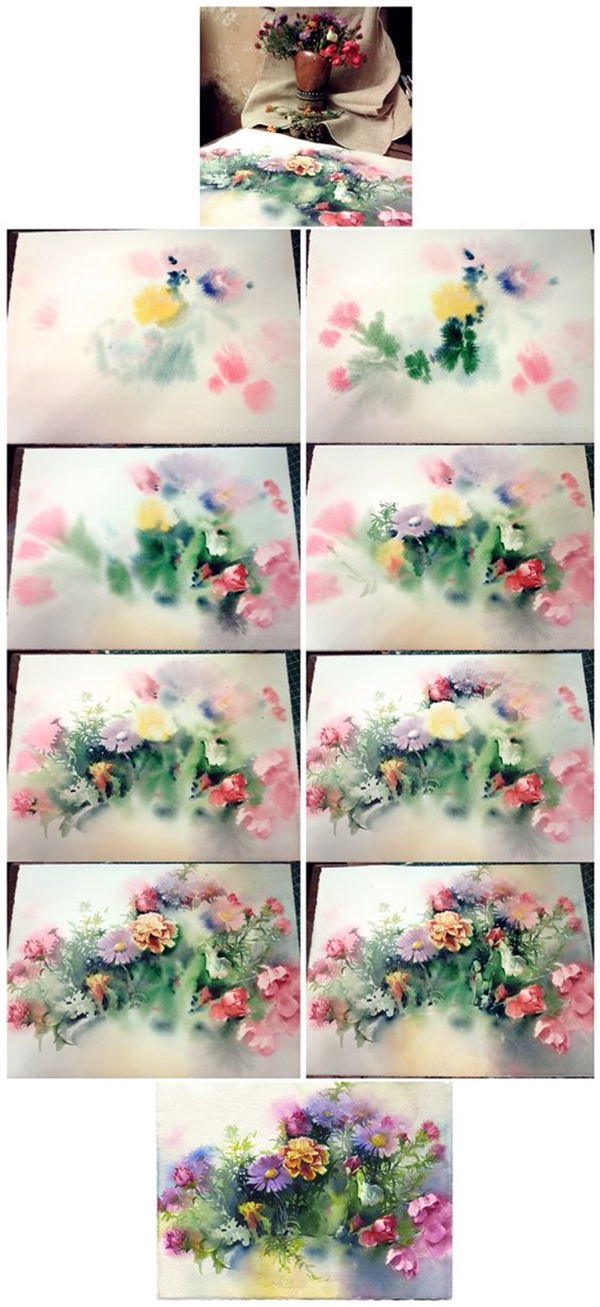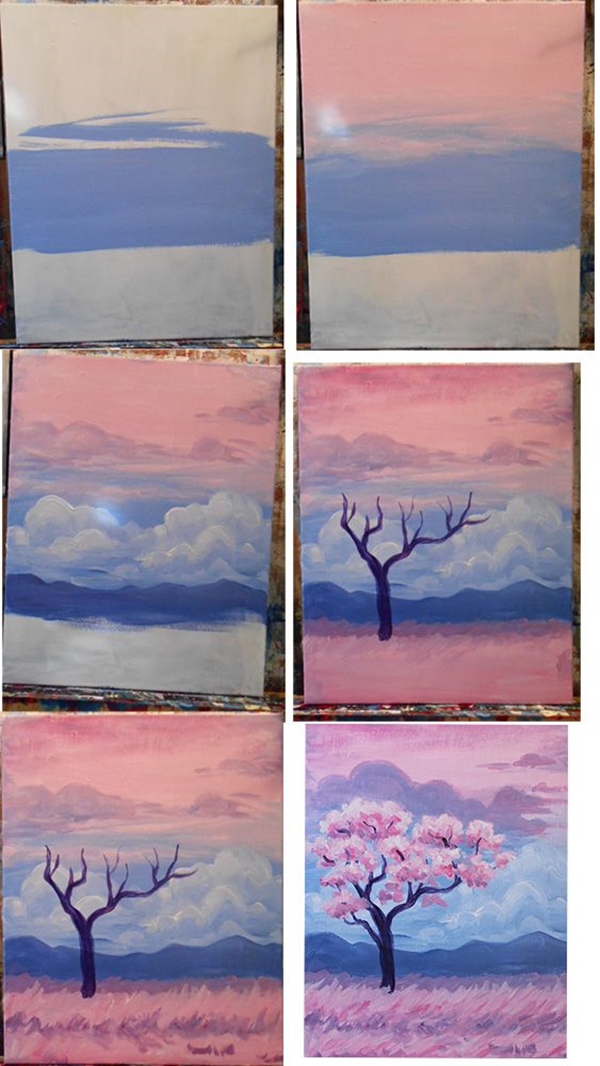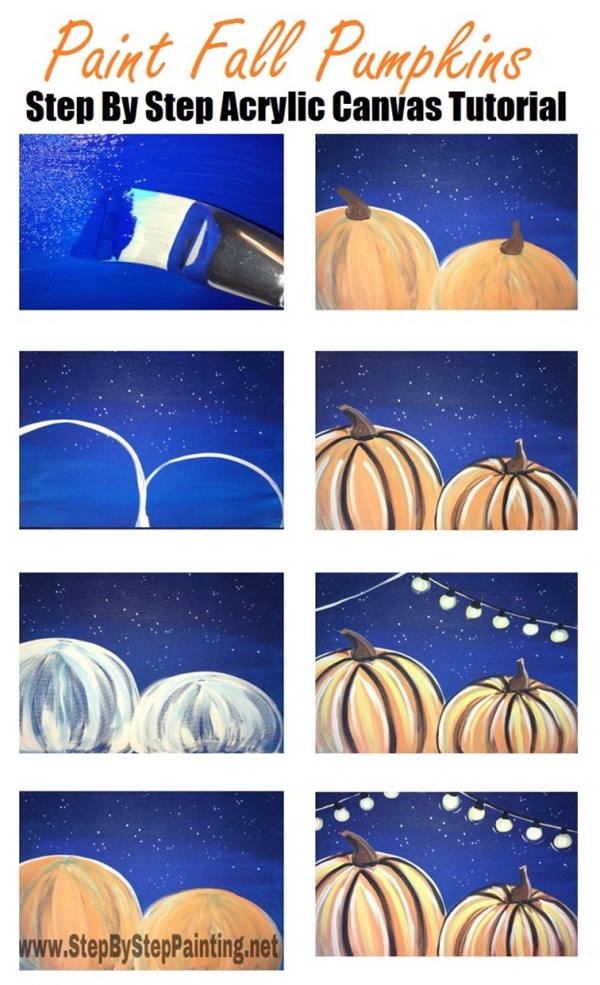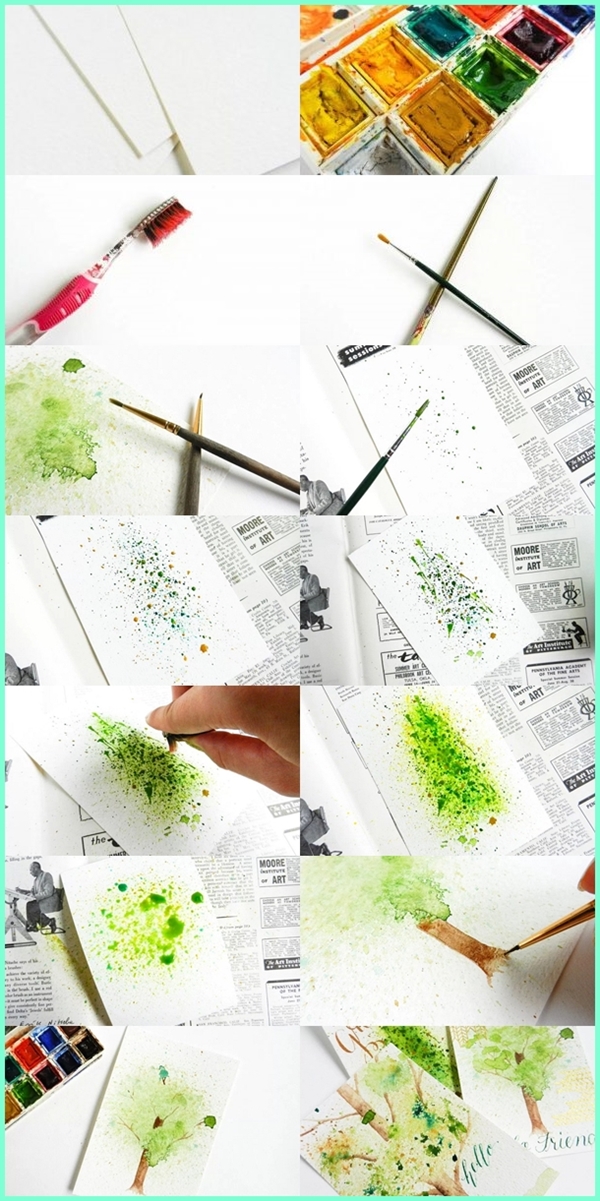 Paints to Use
Just like any other beginner to painting, you must be also thinking about what paint should you use. Well, the choice is yours but it'd be best if you start with acrylic paints. Paints are of different types such as acrylics, oil, watercolour, and pastels. Watercolours are translucent but beautiful and while the oil paints seem fancy and we all know their durability and rich hues.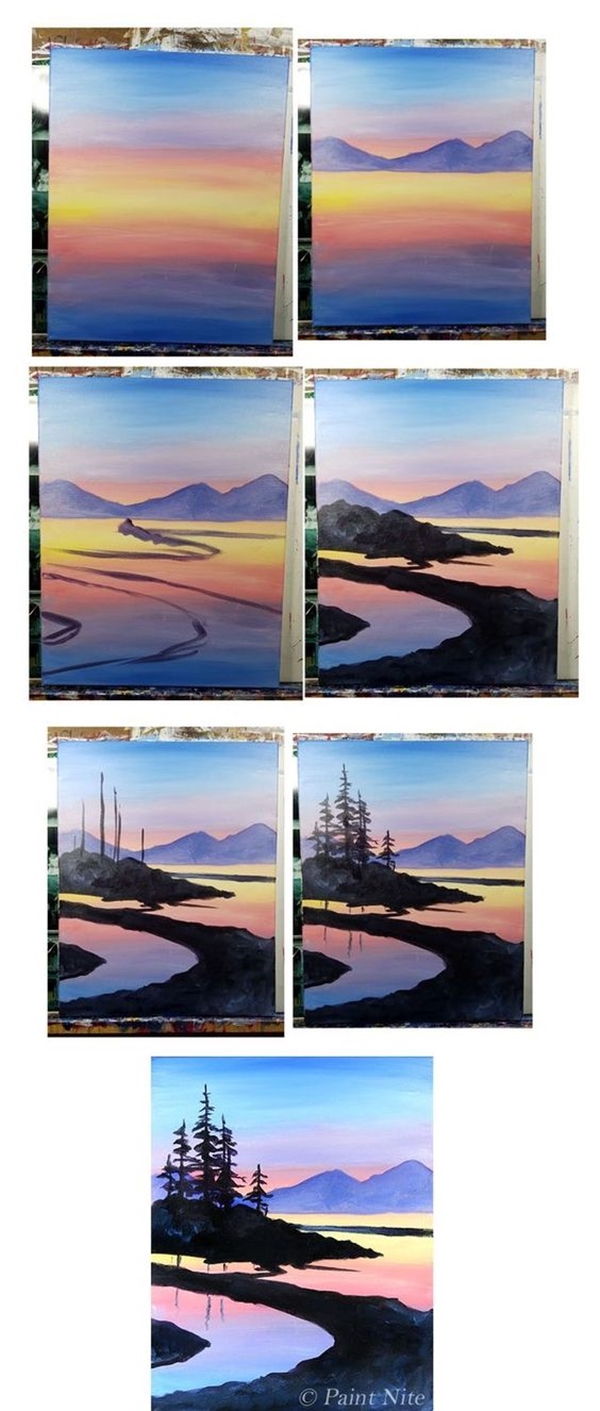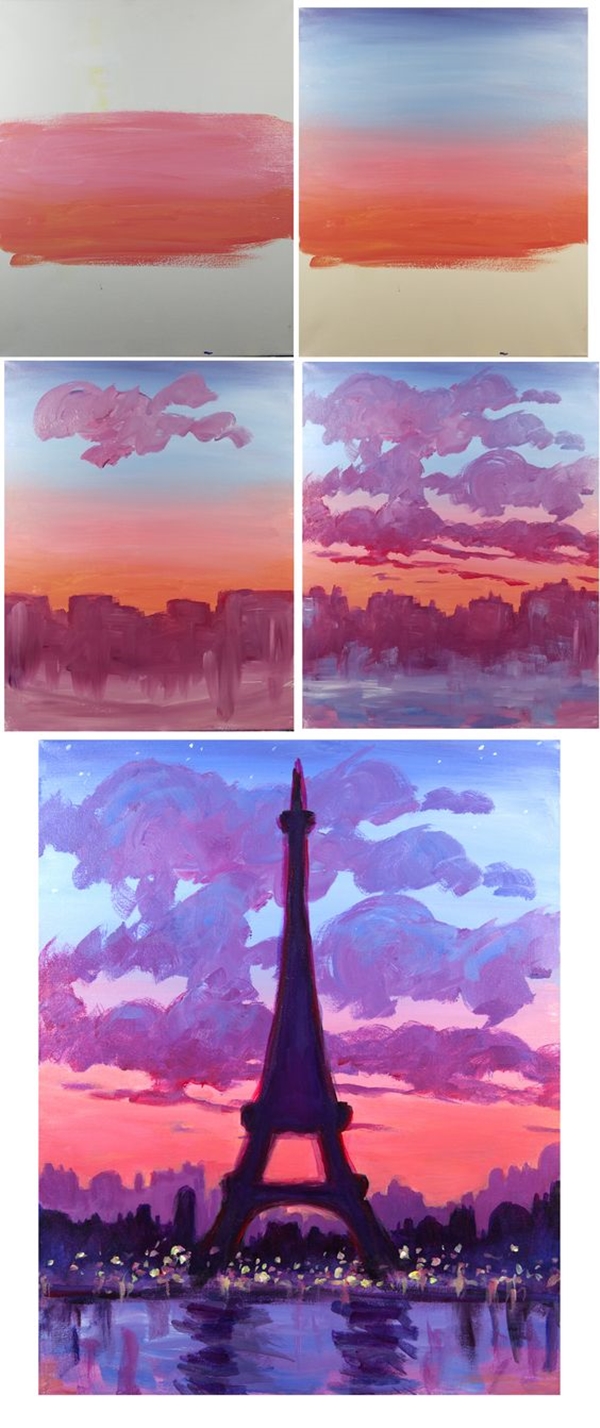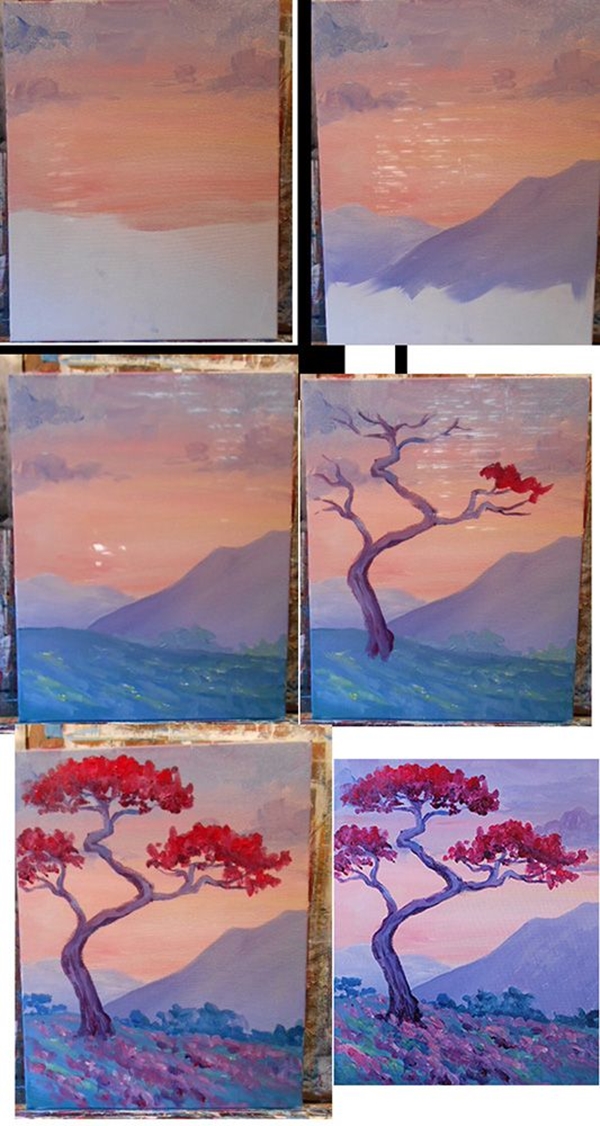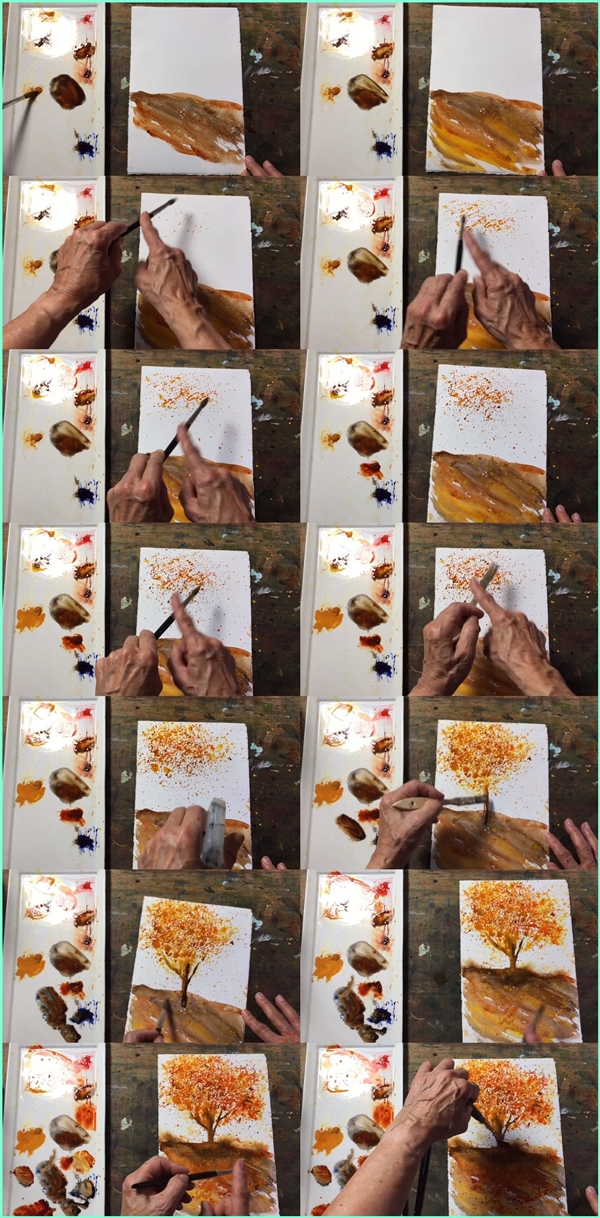 Actually, it doesn't even matter with what paint you should begin because all these paints are some of the popular options for painters. The difference between drying time though would alter your decision. Oil takes too long to dry while acrylic paints would dry within an hour. So, as a beginner, you might wanna start with acrylics. Have a look at these abstract paintings that would mesmerize you.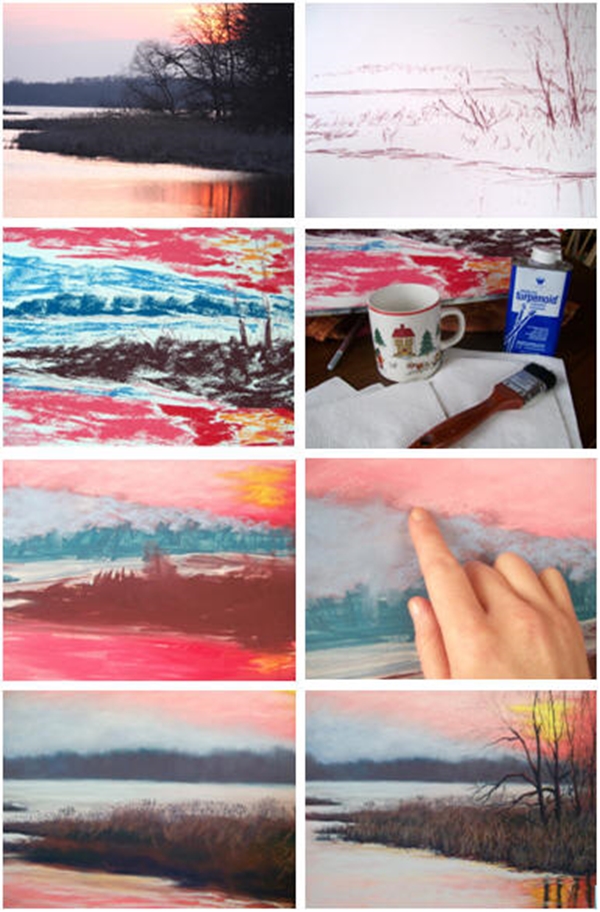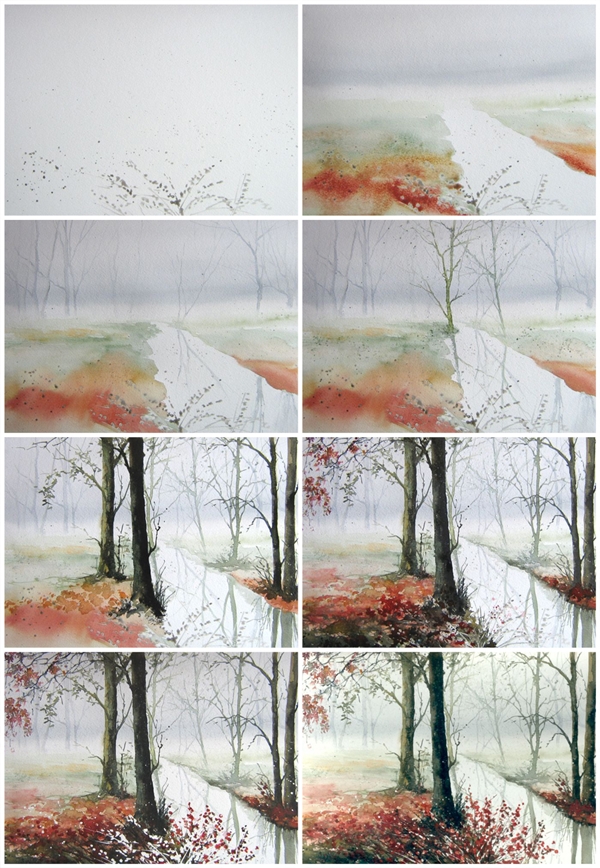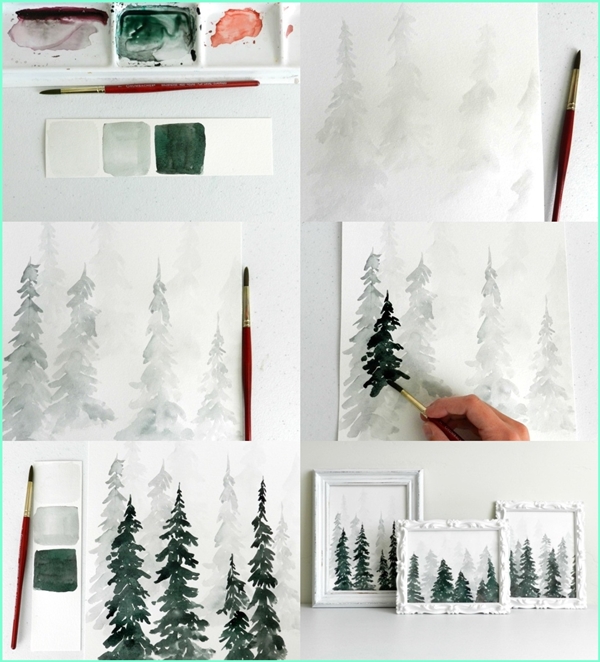 Painting Surfaces
Yeah, that would totally depend on the paint you're using. Let's say if you're starting with watercolours then watercolour paper would do the job for you. However, if you're going with acrylics then prefer the watercolour paper with more thickness or it would just warp when acrylic paint seeps into it. The texture of the paper would vary but prefer the paper with a smooth surface so as not to get in between while you're using acrylics. Canvas is always the best bet and wood will do too. And if you're going with oil paints then just go for a good and smooth canvas or prepared board.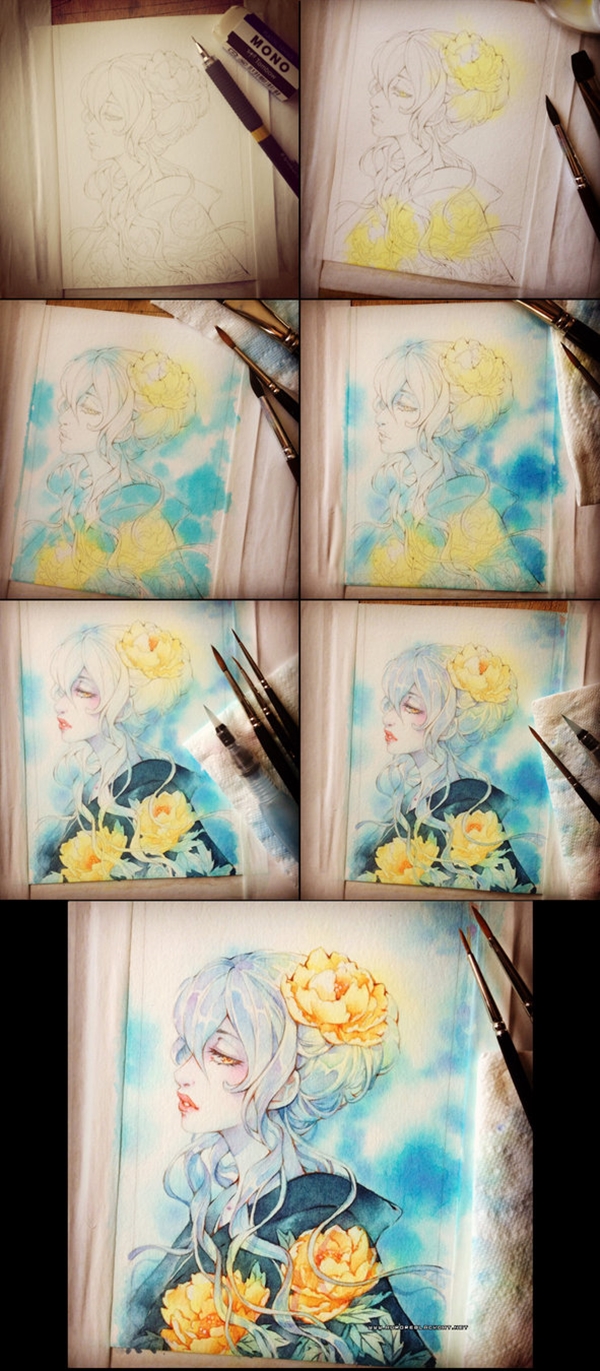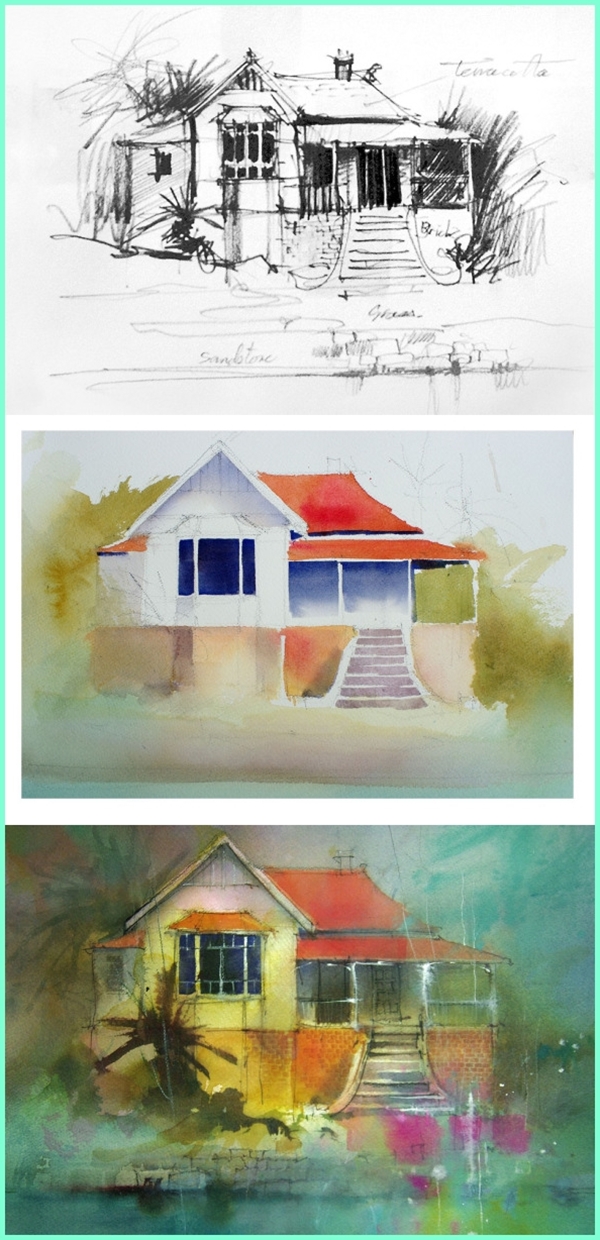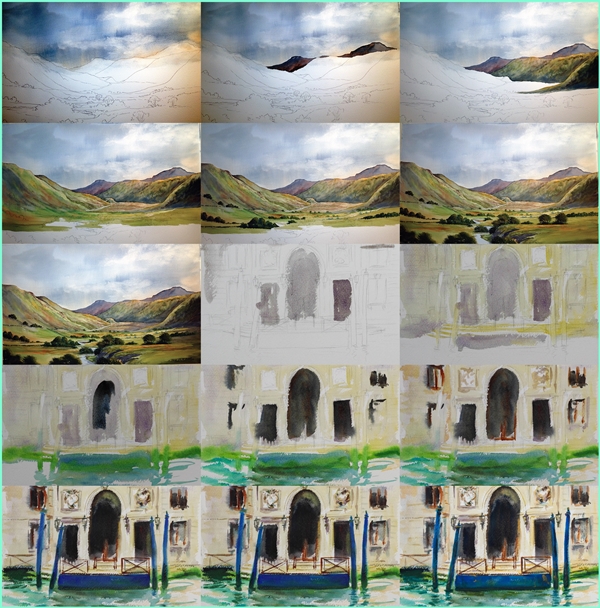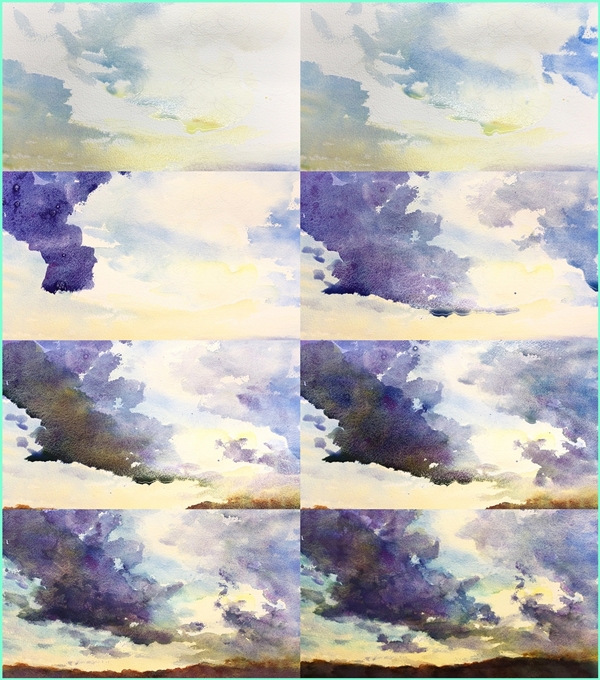 Quality Matters
Even though you're a beginner and new to this world of painting, don't go for cheap paints that just won't give you the joy when you would be done with your painting. Quality matters, no matter what kind of paint you're going with. However, if you're budget is restricted then go for the student-quality paints that are cheaper than the expensive artist-quality ones. They might give less pigment and might not give richer hues but they would do the job. Try different brands so that you get an idea which one you liked the best. And while you're at it, have a look at these mesmerizing beauties.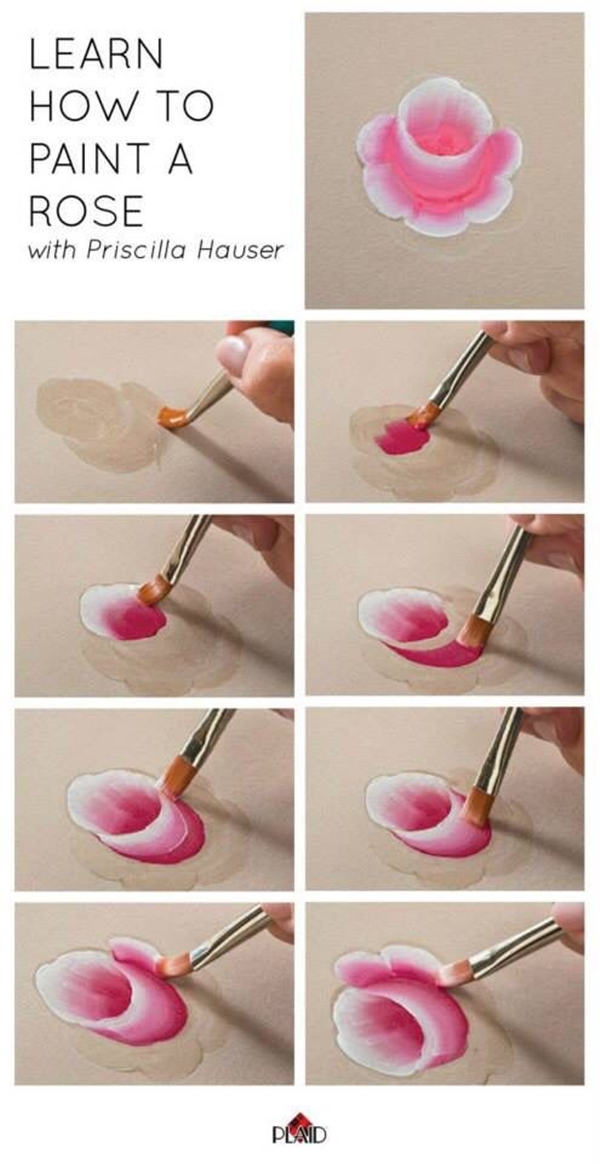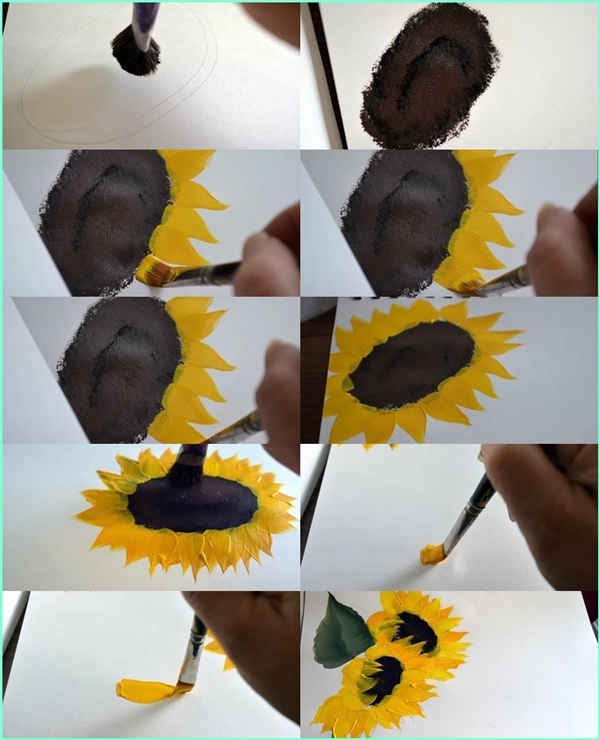 Experiment with Colours
Colour is the soul of any painting. The different shades used in it, the variations of hues and pigmentation and all such things are what that makes a painting complete. So I would suggest playing with colours. Do it in a time when you're not done thinking about what to paint. Grab some colours and mic them and make a colour chart. This would help you in many ways that you can't even imagine. It would also come in handy when you're going for portraits and need to get the perfect skin tone. And if you're still thinking about what to paint then go ahead with these lovely flowers designs.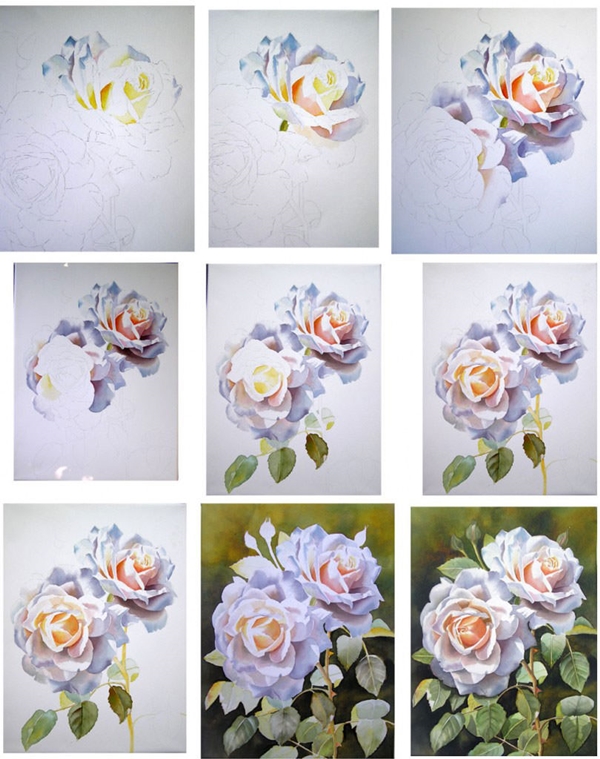 Brushes!
Well, unless you're going with pastels, you would need a good stock of brushes always. As a beginner though, start with the basic paint brushes that you can get from any art store easily. A brush with bristles would suffice for now. You can always get more of these different magic wands once you're skilled enough to explore them further. When it comes to brushes, you have to be careful. Let's just say nothing is cheaper these days so you wouldn't want to just throw away your brushes that you feel like you have just bought. And you would have to do that if you're not taking care of your paint brushes. They need to be cleaned after every use. So when you're done with your painting sessions, don't forget to clean the brushes with water.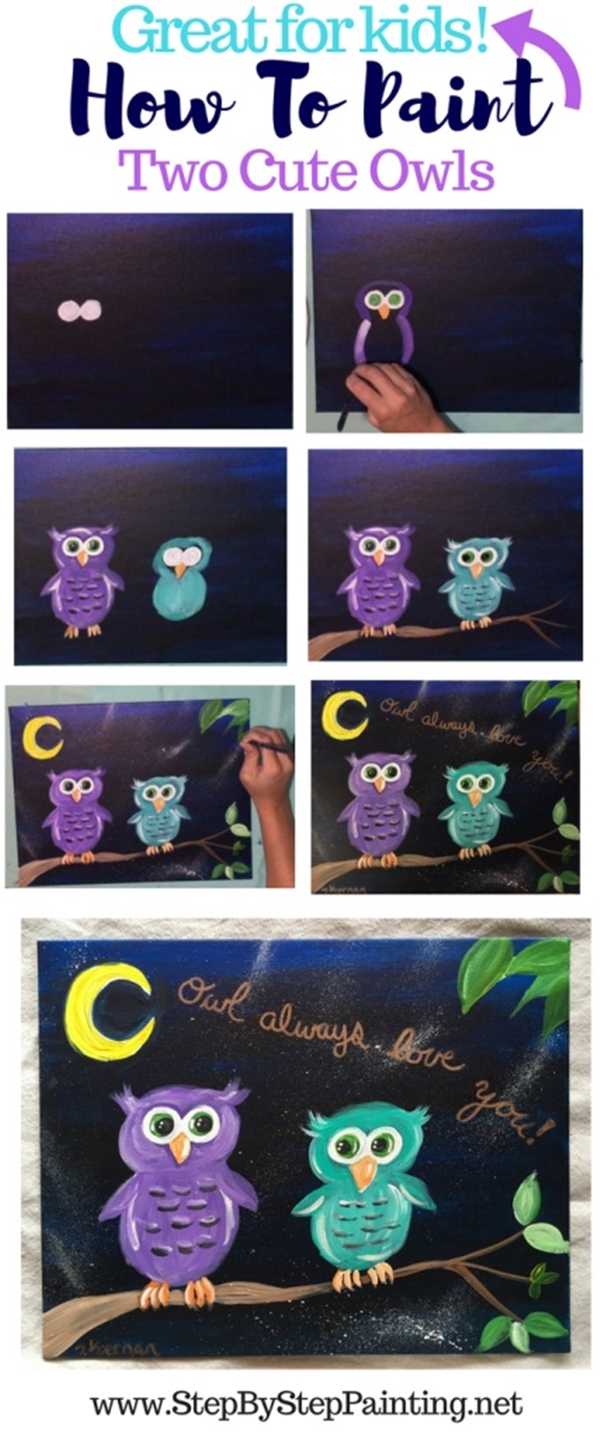 Starting simple is the always the better thing to do when you're new to a gig. Just start with basic painting ideas and explore your skills further. Happy Painting!