Imagine a cozy little house with a big garden and lots of grass to sit on and relax! But hold on! This little imagination may look quite alluring, but think about its maintenance? You will have to take care of the plants every single day and ensure that the grass is cut and kept at the appropriate levels. With your busy schedules, will you actually get time to do that?
I knowww! How it feels when we want both the sides, and just cannot decide what to do! Few days back, even I was sitting just like you are now – a hand on the chin with a sad face thinking about how to get that greenery in my house without having to do a lot after that! And then, Eurekaaa! I happened come across this wonderful concept of artificial grass. I immediately 'Googled' about it and guess what I found? This is the latest trend, and it has proven to have 200% year on year sales! And then there was nothing that could stop me and today, I have a list of Pro Artificial Grass Ideas to Look Into…  What's the use of it, if I don't share it with you my dear friends?
PRO ARTIFICIAL GRASS IDEAS

Image Source
A Rooftop Garden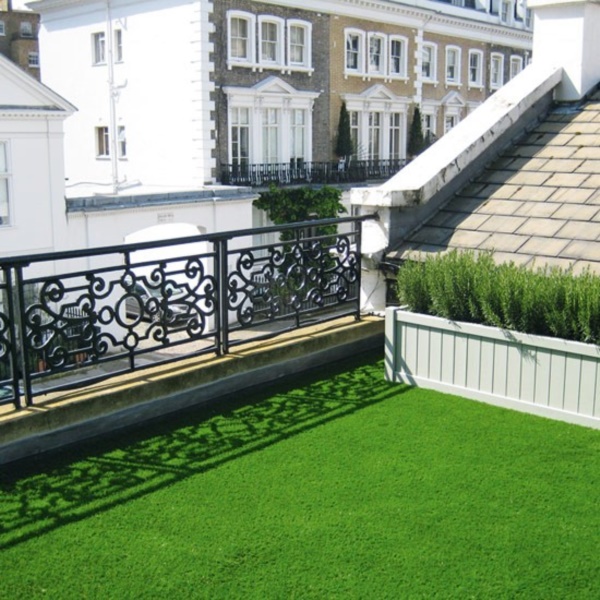 Image Source
Who said in today's fast moving city with crunched living spaces a rooftop garden is not possible? This is one the best Pro Artificial Grass Ideas to Look Into! By investing in some artificial garden, create a rooftop garden on your terrace.  Add some lazy seating in it to complete the look.
A Garden With Pebbles Boundaries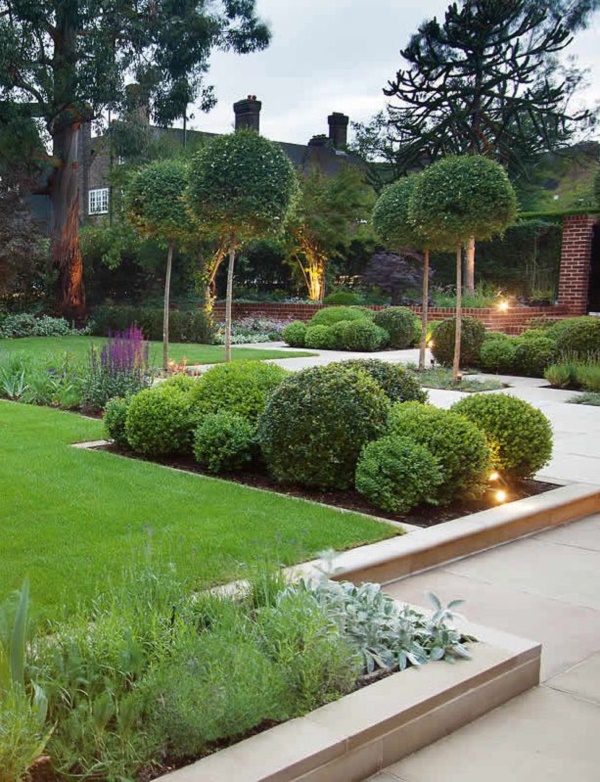 Image Source
If you have some long walk space from the main gate to the main door of your house, why not decorate it with some artificial grass? It enhances the look. To make it look like a unique path, complete the look by having a boundary of pebbles. To make it interesting, use colorful pebbles.
A Small Balcony Garden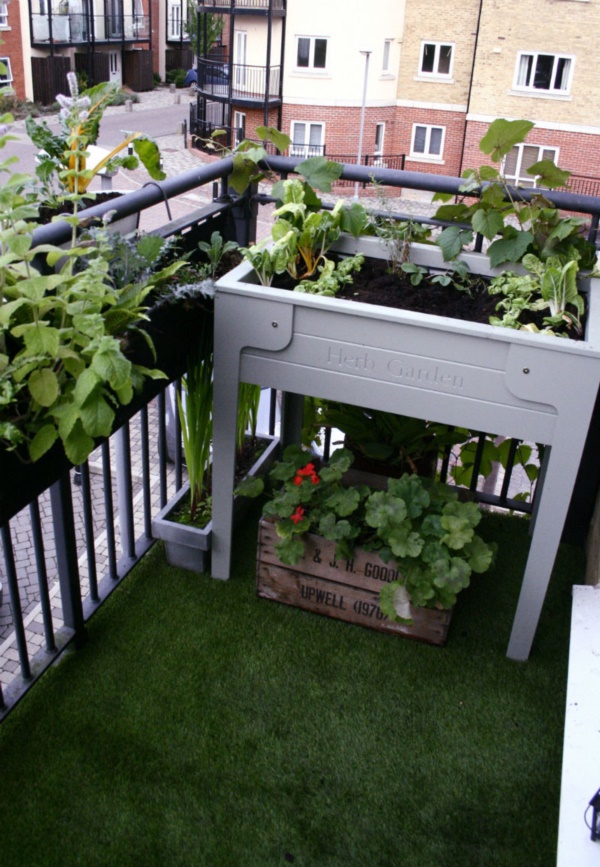 Image Source
How you wish you could have a small balcony area overlooking the road where you could have some lovely coffee and biscuits in the morning? Well! Thank me later, because this is now a part of Pro Artificial Grass Ideas to lookInto. If you have a small open space, just put some artificial grass there, add a coffee table with chairs and your personal mini balcony garden is all set.
Make The Kids Area A Little More Green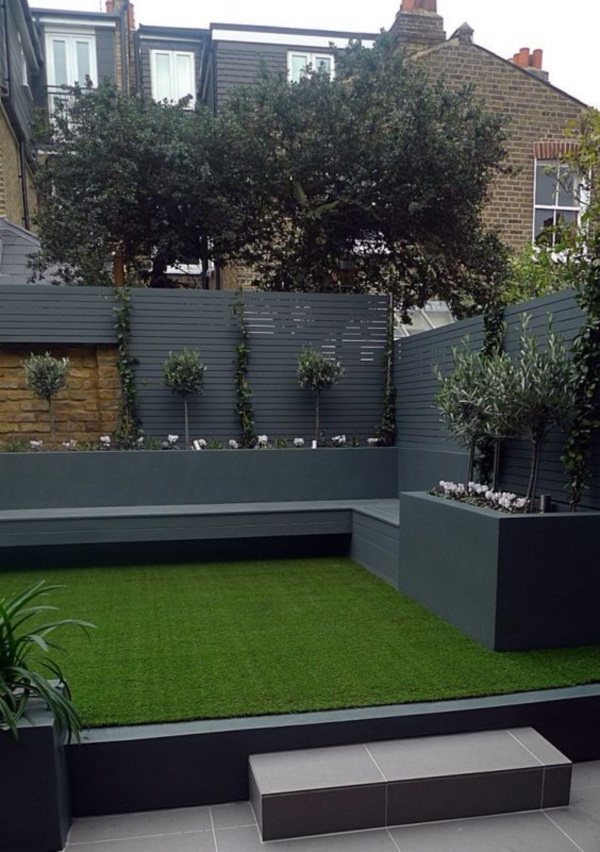 Image Source
By adding artificial grass to your kid's play area, you are not only brining in greenery and color to that place, but you are going to make it safer too. A kid falling on the ground is more risky than a kid falling on a layer of artificial grass. Isn't it?
Fire It Up With Some BBQ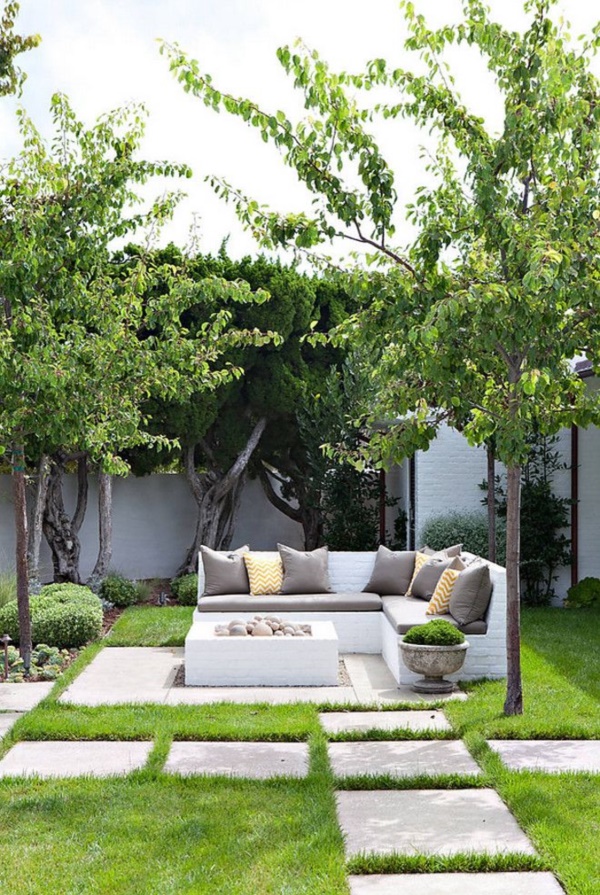 Image Source
A BBQ place is always the most fun place to be on those party mood days. Ditch the traditional seating near the BBQ by adding some awesome artificial grass there. Just replace your chairs and tables with grass and enjoy the hot BBQ'ed chicken by sitting on the grass under the open sky!
A Perfect Seating For Those Lazy Sundays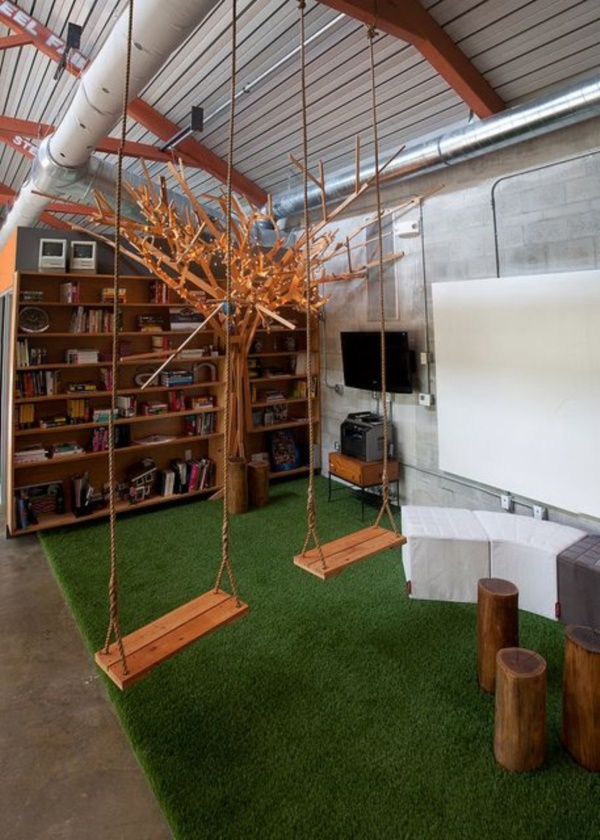 Image Source
A small indoor swing, a big lazy couch, a table in the center and some board games! Is this your ideal Sunday plan? Add artificial grass to it and see how it changes the look and feel of the whole idea! This is by far the easiest Pro Artificial Grass Ideas to Look Into because you do not need a lot of relocation of things for this. Just search for an empty space and set it up for your lazy days!
Transformation Of The Patio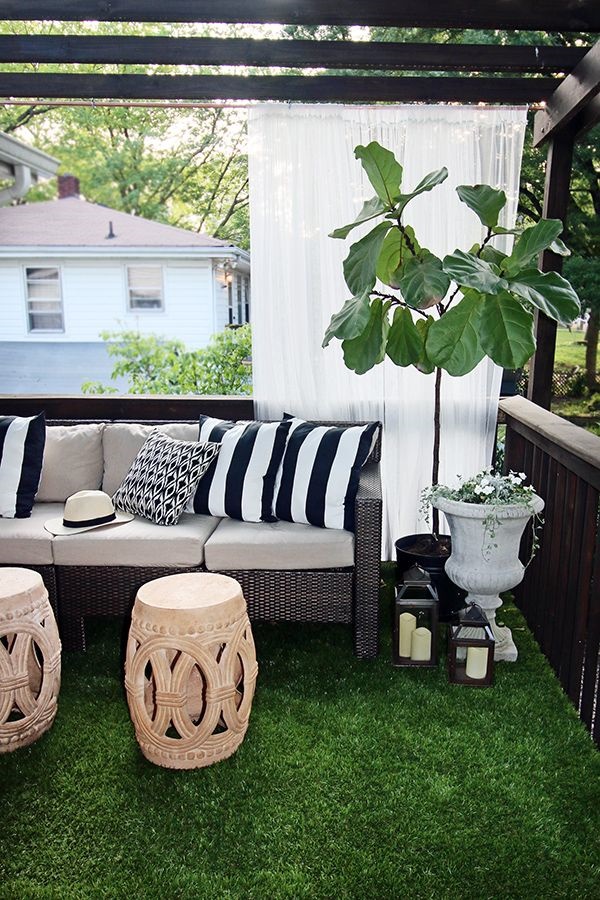 Image Source
A patio is a place that most people generally tend to ignore. But not anymore!'Cause with artificial grass, just a simple and pocket friendly investment makes an incredible enhancement changing the look completely.
A Mini Garden In The Middle Of Nowhere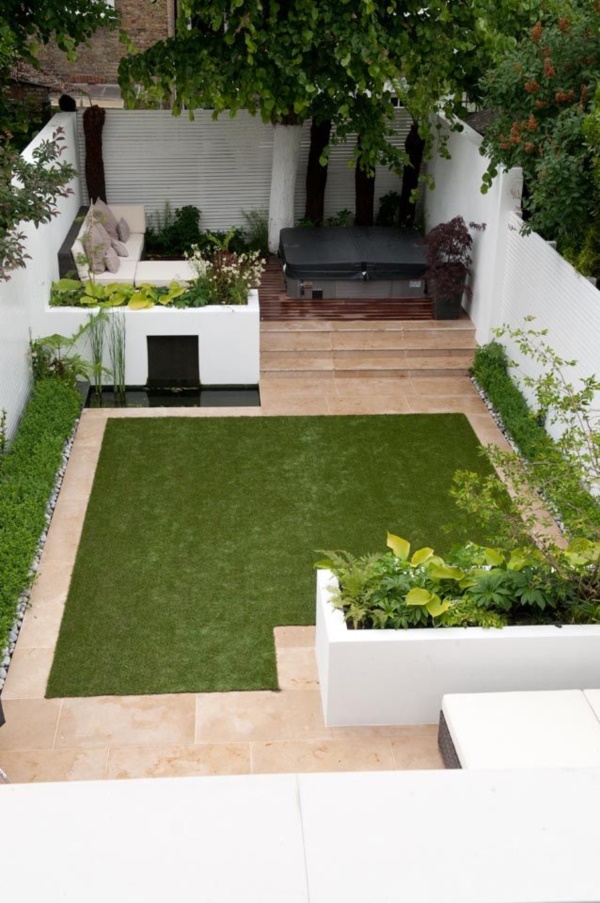 Image Source
You feel a small space in your house is just getting wasted because it is too small to accommodate anything but too big to leave it empty? Then here is a Pro Artificial Grass Ideas to Look Into. Just add some artificial grass there and put in some indoor plants with wall hangings to compliment the look.
Build Some Turf Stools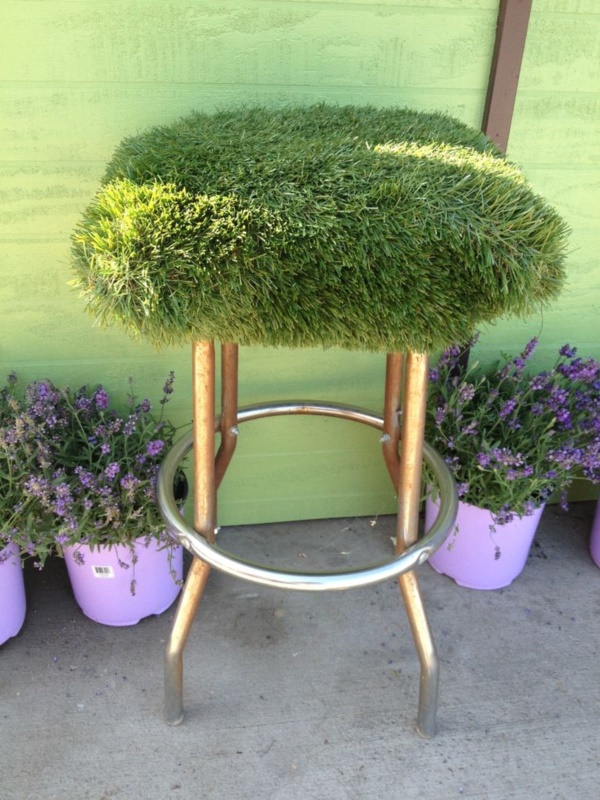 Image Source
If you are running out of space and are left with some turf grass, convert it into cool Turf stools.
These are some Pro Artificial Grass Ideas to lookinto! Which one are you going to try today? You must invest in this because trust me – it brings in the same look of real grass minus the maintenance.