Your front yard is that place which can give you solace despite its size. Plant some flowers, place a few decorative garden accents, make the area look inviting, and you will have your guests' jaws dropping to the floor. If you have a special attachment with your front yard, and you want to make it look picturesque, then consider the undermentioned Beautiful Small Front Yard Landscaping Ideas. They are practical and amazing- both at the same time.
Beautiful Small Front Yard Landscaping Ideas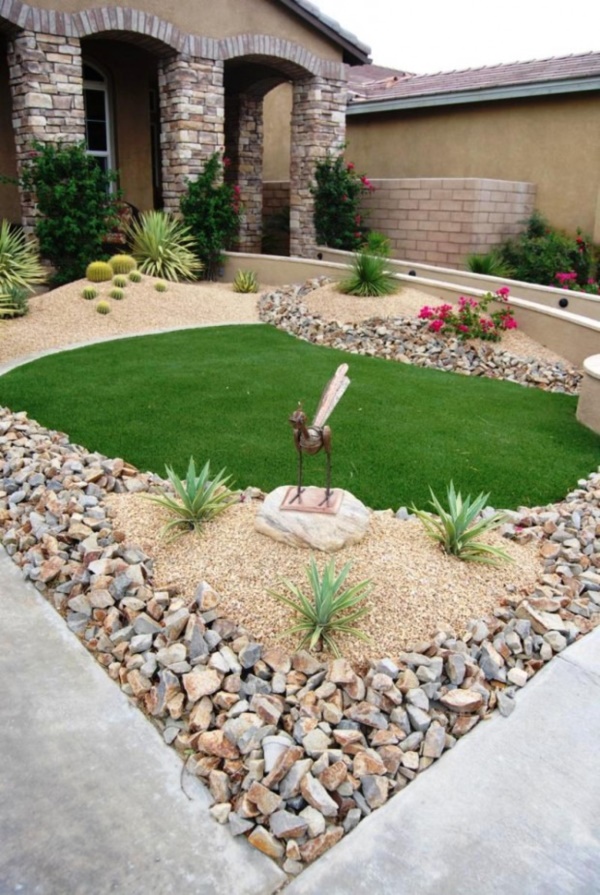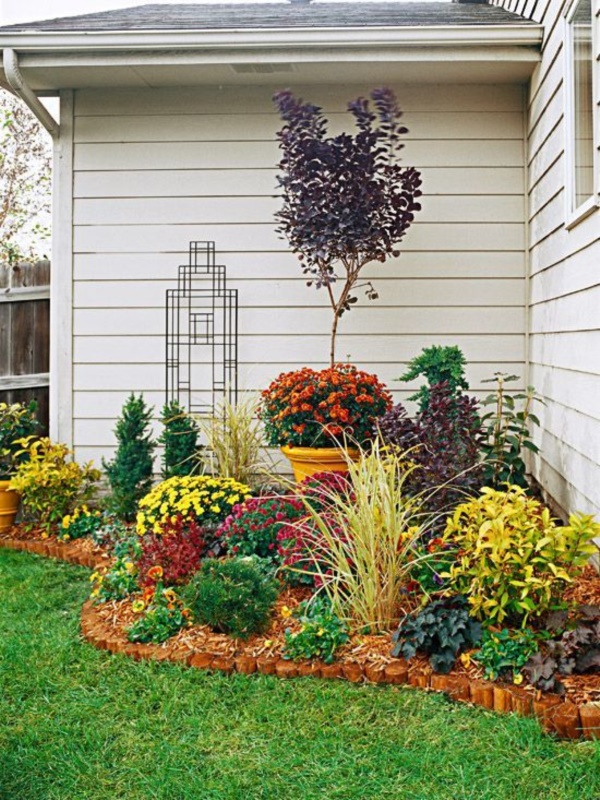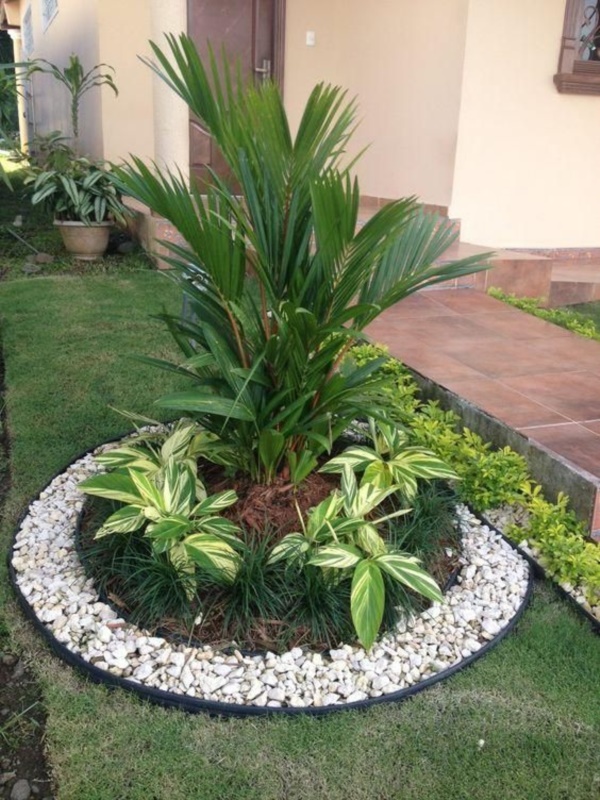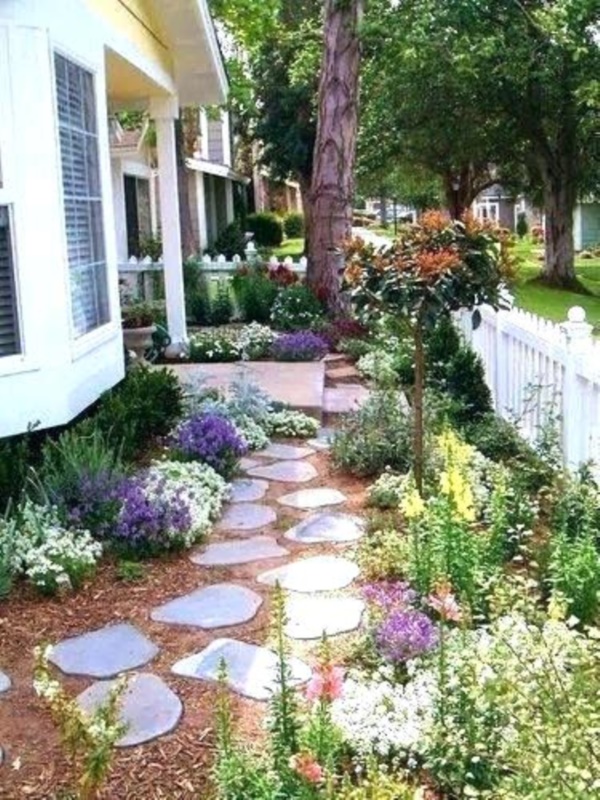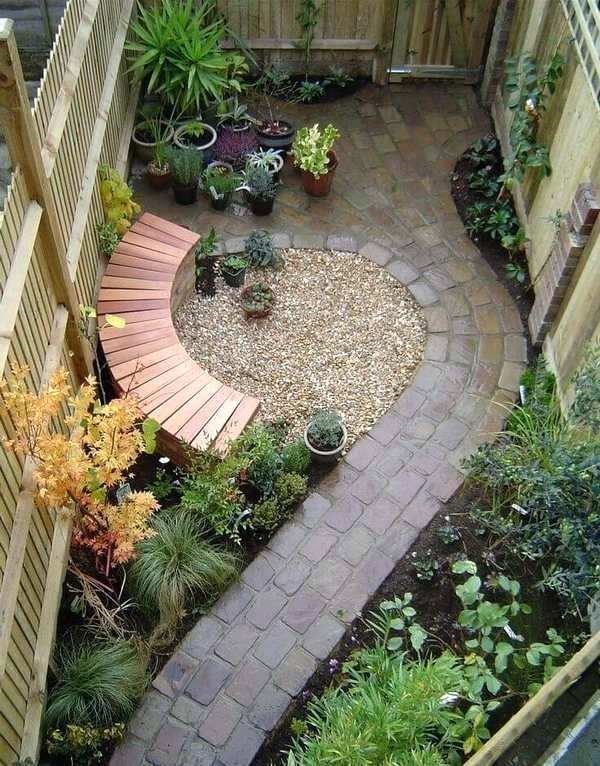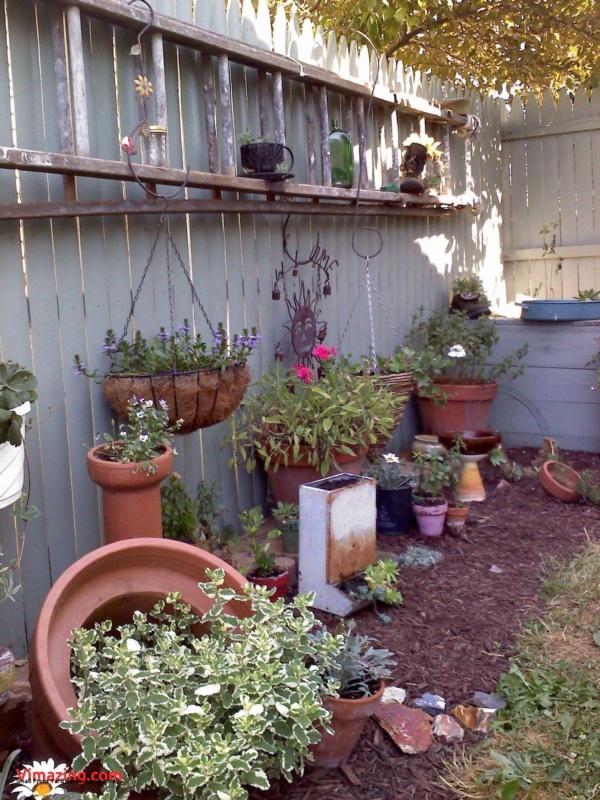 Light Up The Entryway With Water Features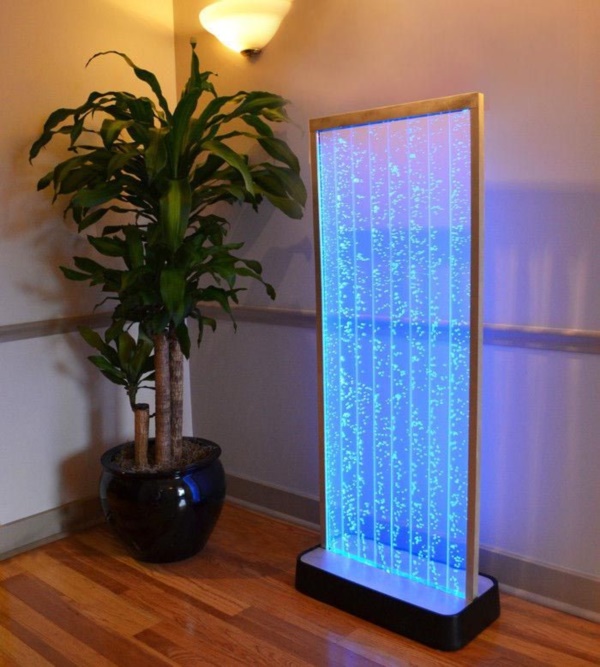 When it comes to Beautiful Small Front Yard Landscaping Ideas, there is nothing that can match up to the charm of water features. All you need is to select the right one and you are good to go. Mind the size! A large water feature in a small front yard could look overwhelming. Remember, with a good water feature, you can completely transform any area! So, choose wisely.
Multicoloured Flower Beds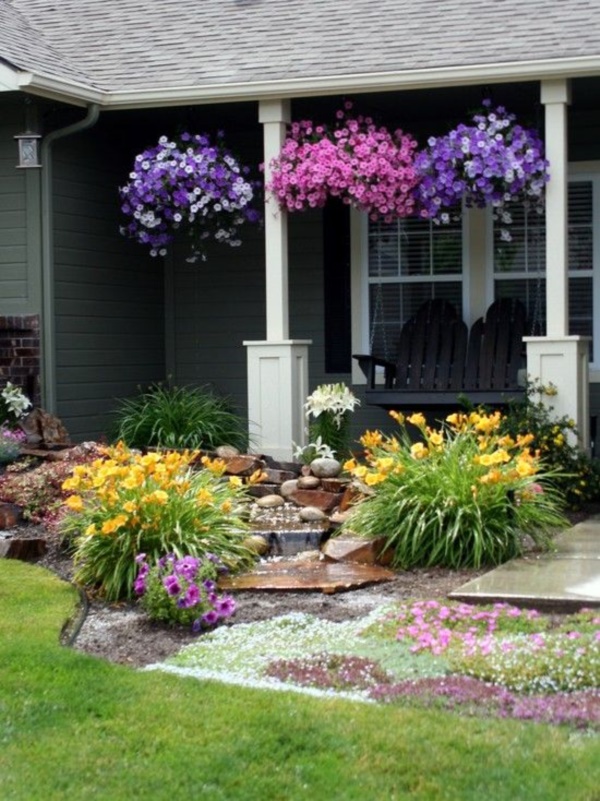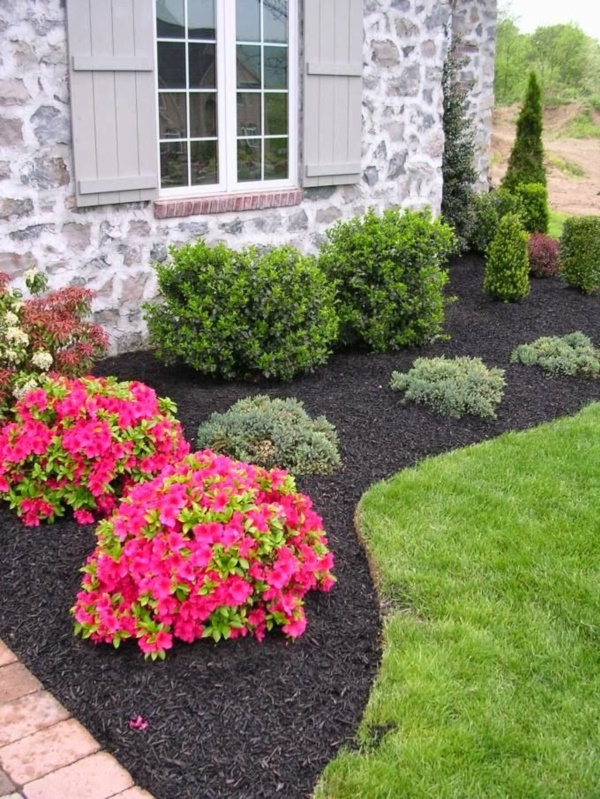 There is no dearth of Beautiful Small Front Yard Landscaping Ideas, but if you want maximum impact, make seasonal flowers a major part of your plan. And if you want your flowers to look heavenly, make sure, the flowers are arranged in a multicoloured pattern. This will add that much needed dynamism to your front yard landscape.
Use A Bicycle Planter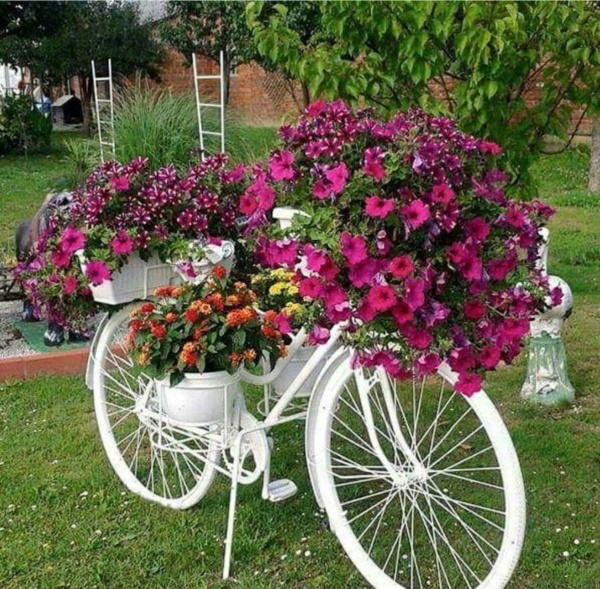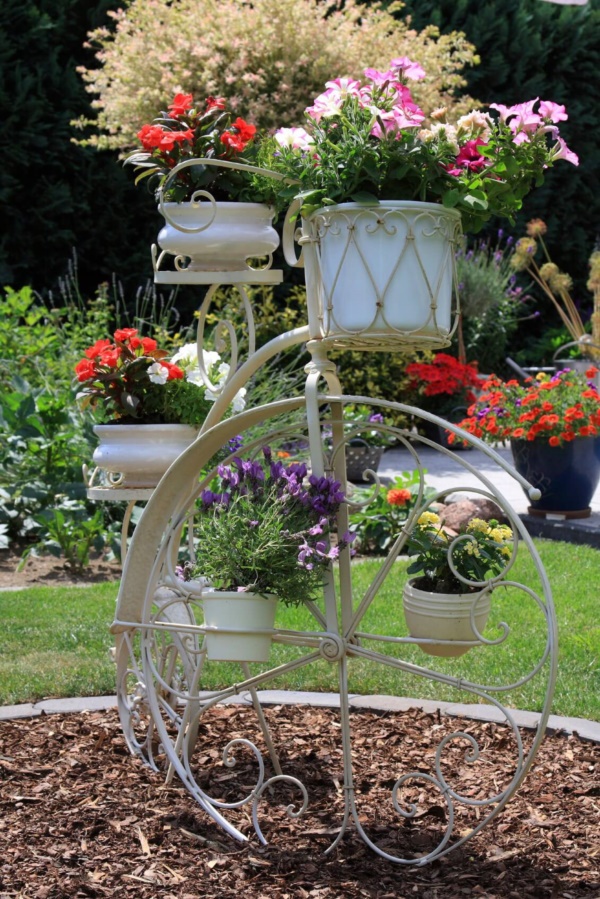 Yes, you have planted flowers in your court yard, and you have a couple of trees to boast of. But then you somehow feel, something is missing. Well, a decorative accent like a bicycle planter, placed strategically could make the entire scene look and feel heavenly. The best thing about this idea is that your bicycle planter doesn't necessarily have to be a store-bought product. If you have an old bicycle lying in the backyard, you can colour and decorate it to make it fit to be placed in the front yard.
Stone Gravel Work For Fun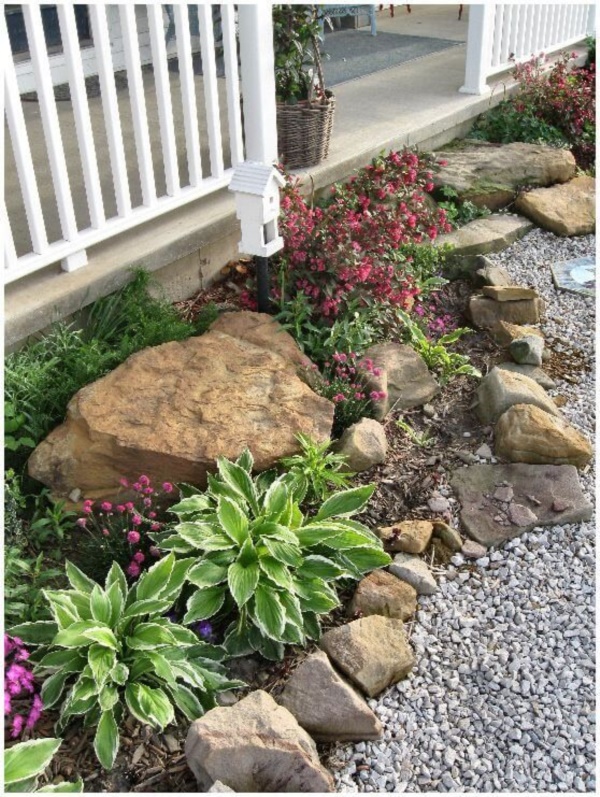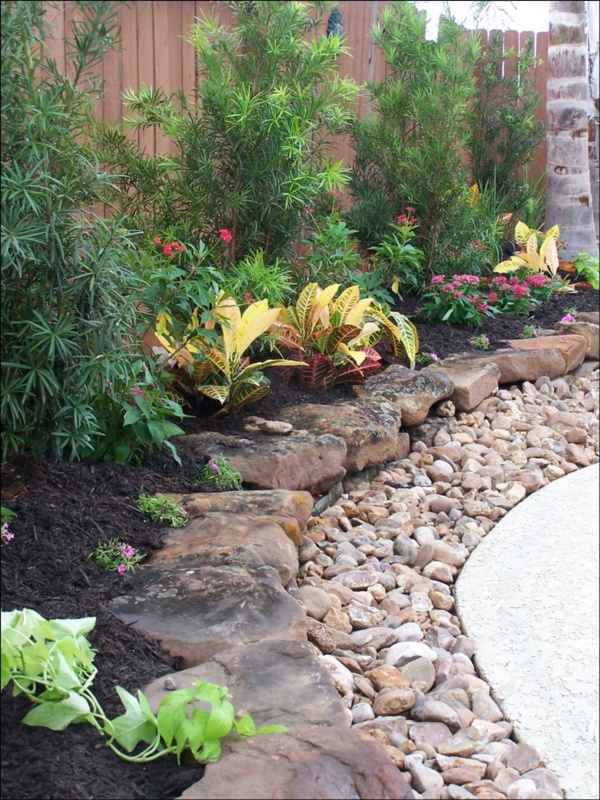 Using a little bit of stone gravel can enhance the beauty of your front yard by several notches. While stones radiate a rough and tough feel, dainty flowers cropping from underneath them add that much needed touch of delicateness to the scene.
Planters Made Out Of Logs Of Wood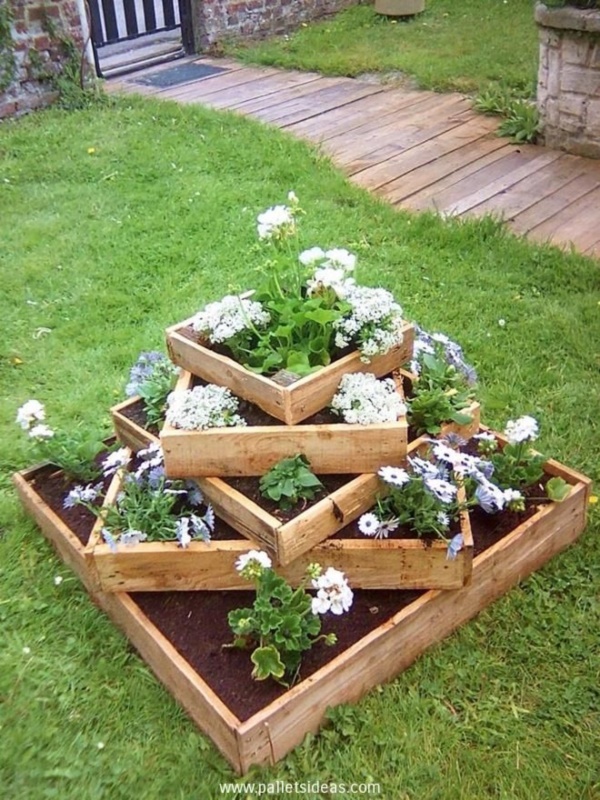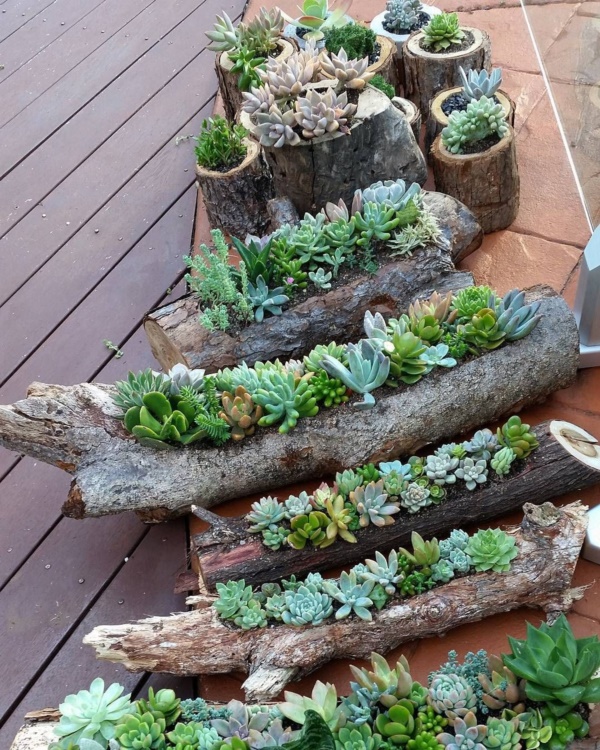 If you want to add a rustic touch to your front yard landscape, then use logs of wood as planters. These natural planters for your favourite flowers will enhance the beauty of your house in totality. Although you can paint these logs of wood, their real beauty lies in their being natural.
If you too want to give a makeover to the walls of your room, how about trying wainscoting for it is a classic way that brings interest and texture to the walls of your house .

Hanging Flower Arrangements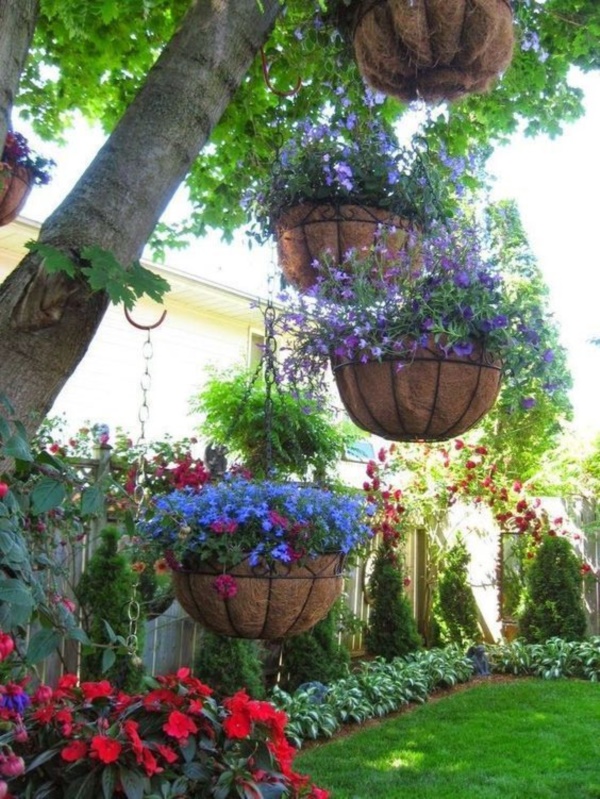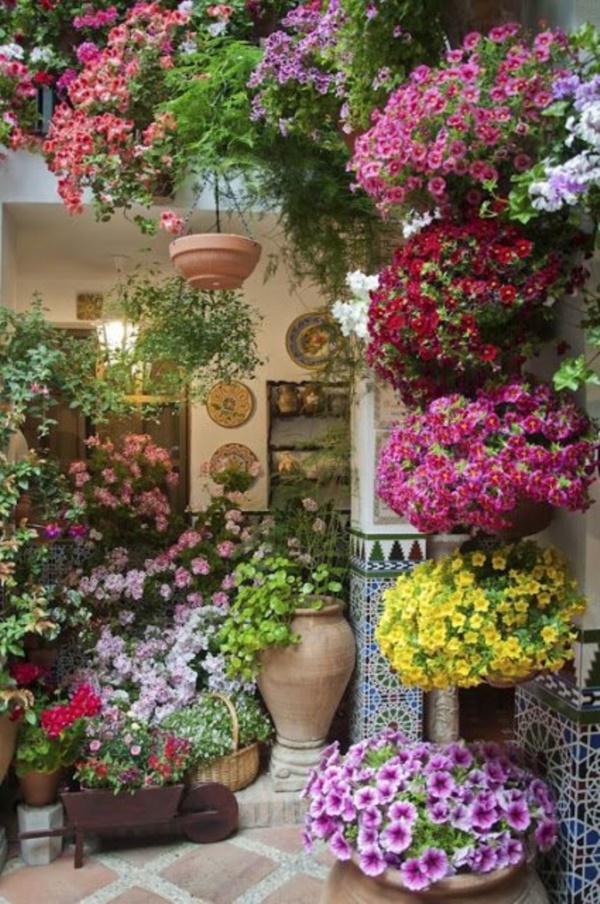 If your kids use the front yard to play in, then overcrowding it could make them extremely unhappy. So, keep space available for them. But just because you are making some space for your kids, doesn't mean you will have to say goodbye to your front yard landscape. Make use of hanging planters. This is a great way to save space and make your house look beautiful, without compromising on your kids' happiness.You can make your interior amazing with some lantern decor ideas.
Step Flower Beds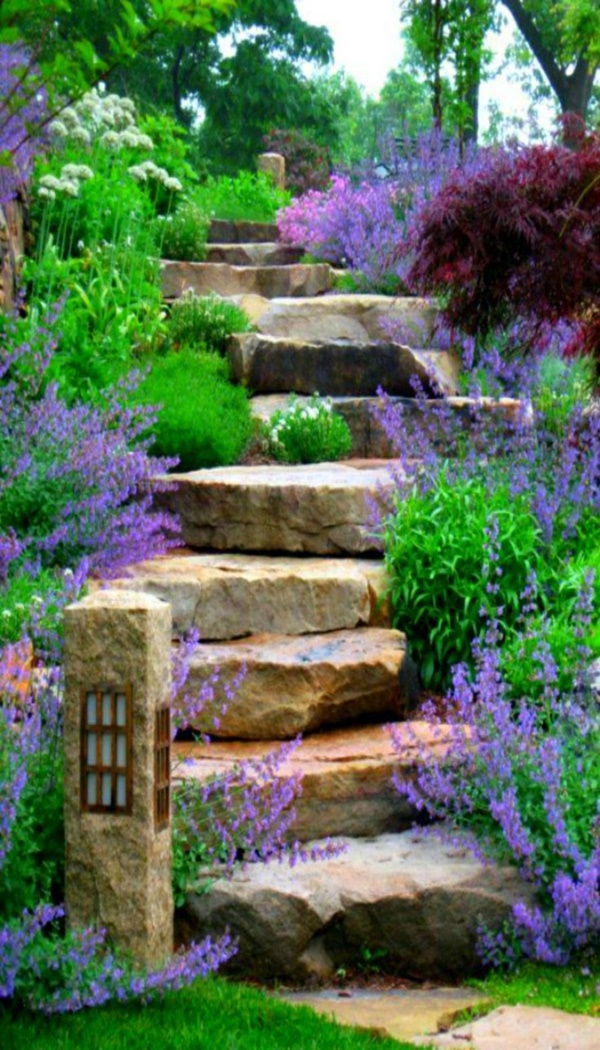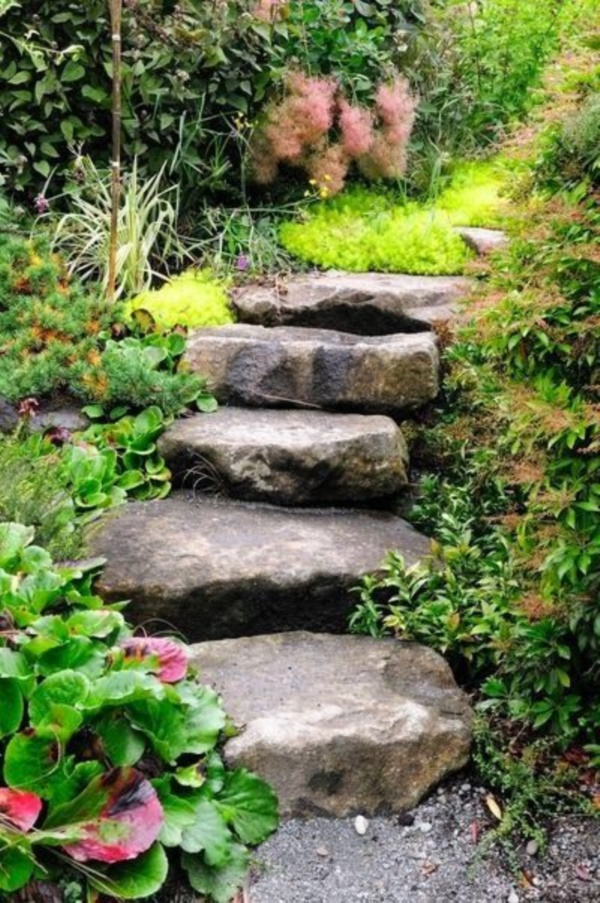 Flower beds arranged in steps can also add that much needed spark to your front yard landscape. You can either choose some uniform colour pattern or plant flowers randomly, without any colour specificity. Either way, it is going to look marvellous.
Desert Oasis Type Décor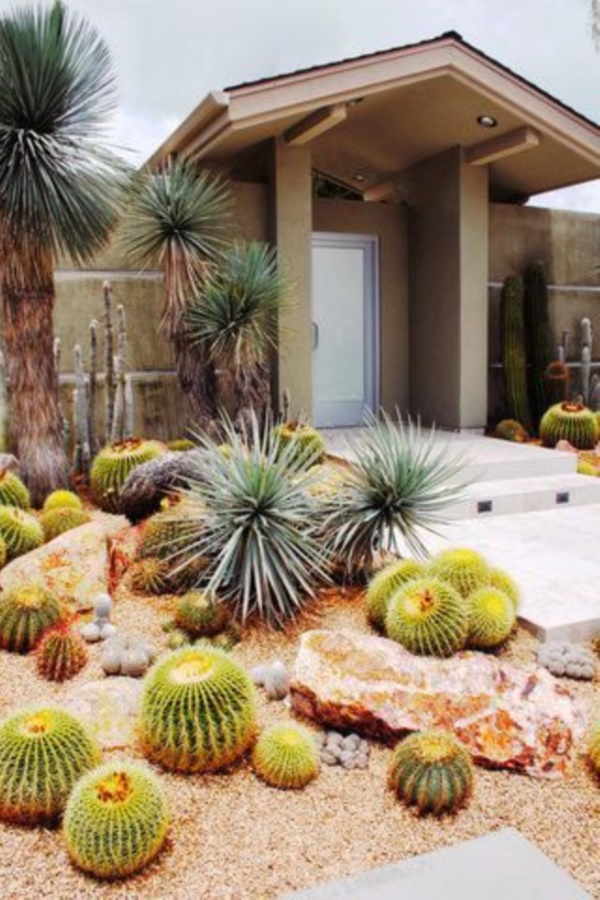 The beauty of an oasis is inexplicable. If it has always fascinated you, now is the time to get it right at your home. Yes, with cacti, some succulents and Mediterranean plants like dwarfed palm, you will be able to recreate an oasis right in your front yard. The above Beautiful Small Front Yard Landscaping Ideas are great for a reason. They don't pay any mind to the size of the front yard.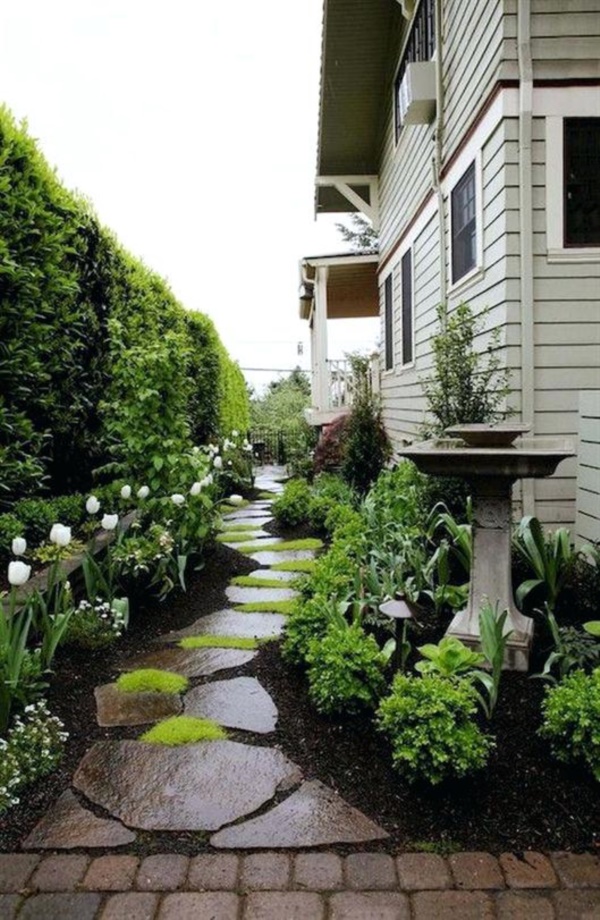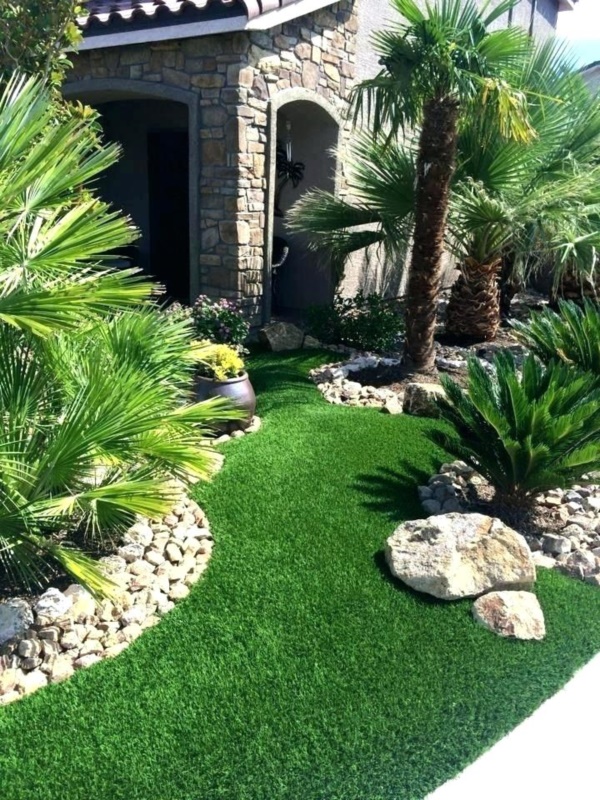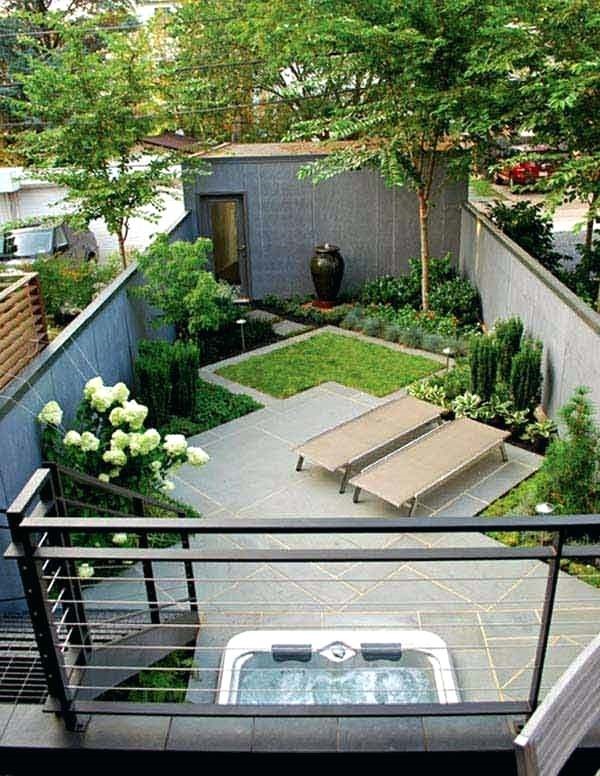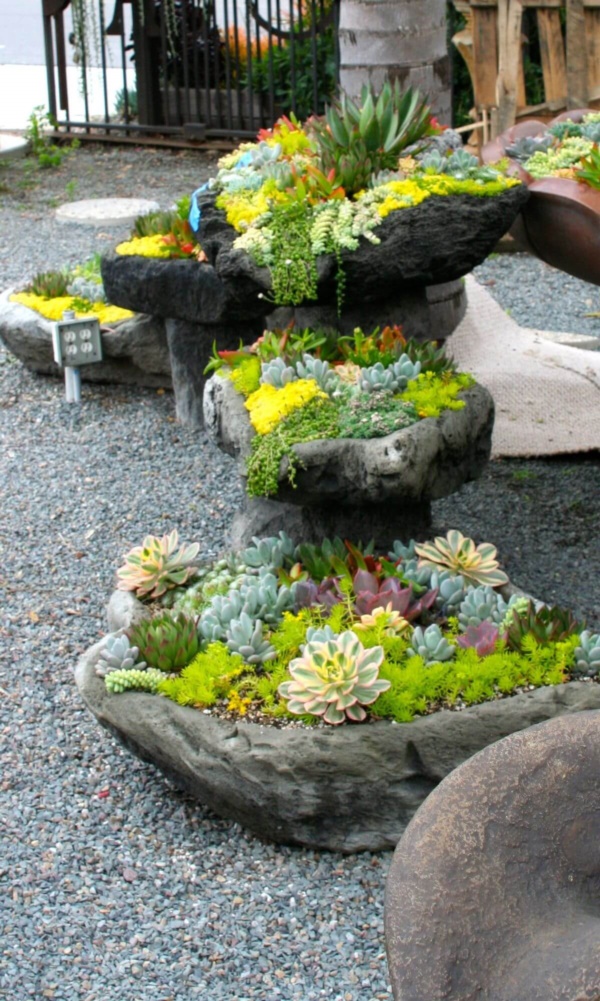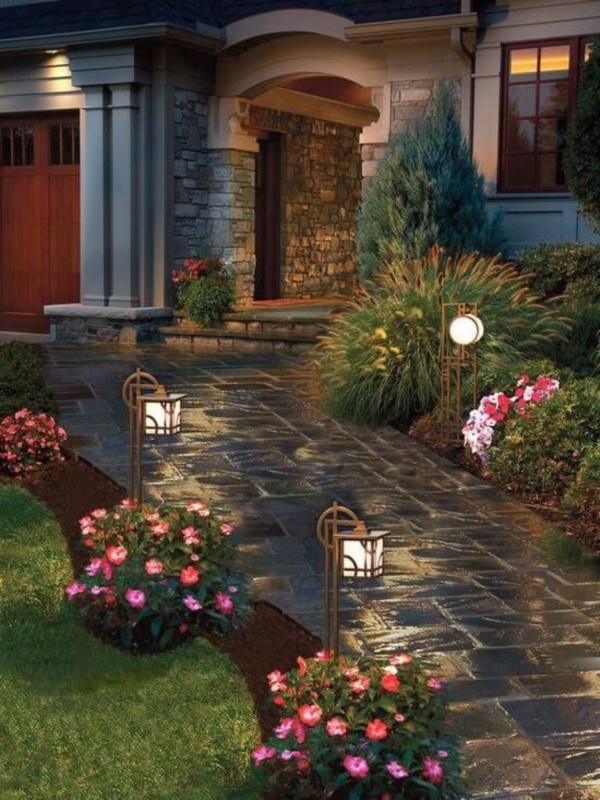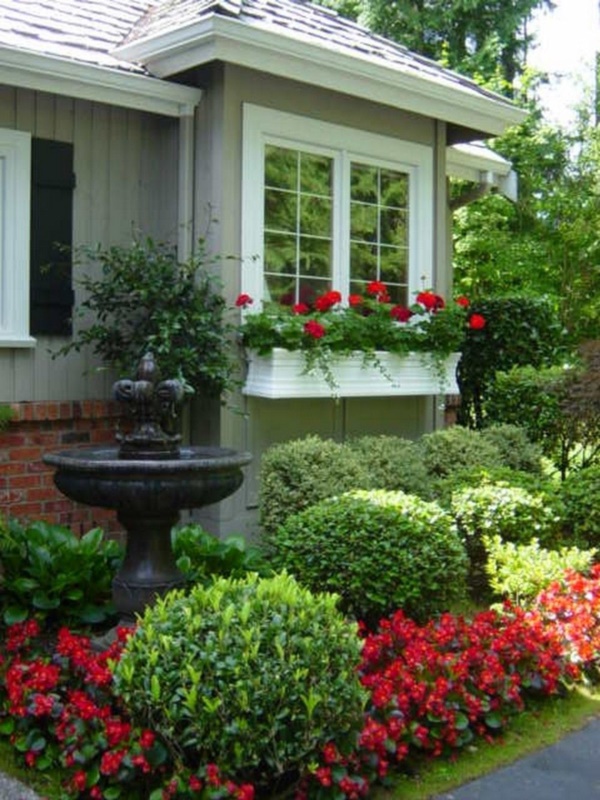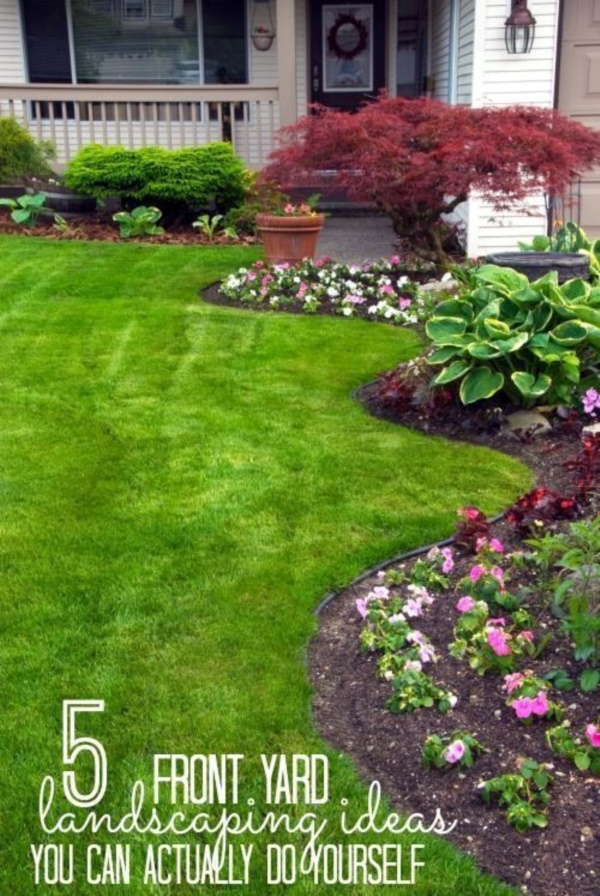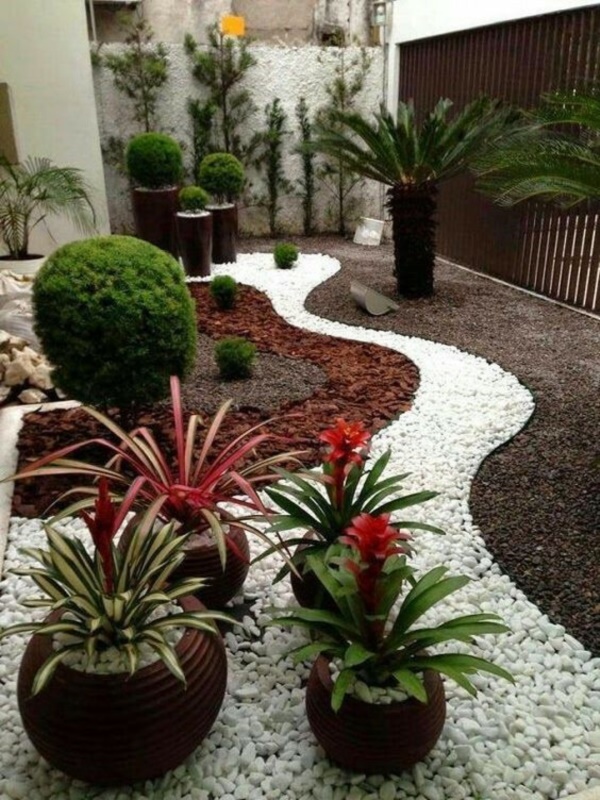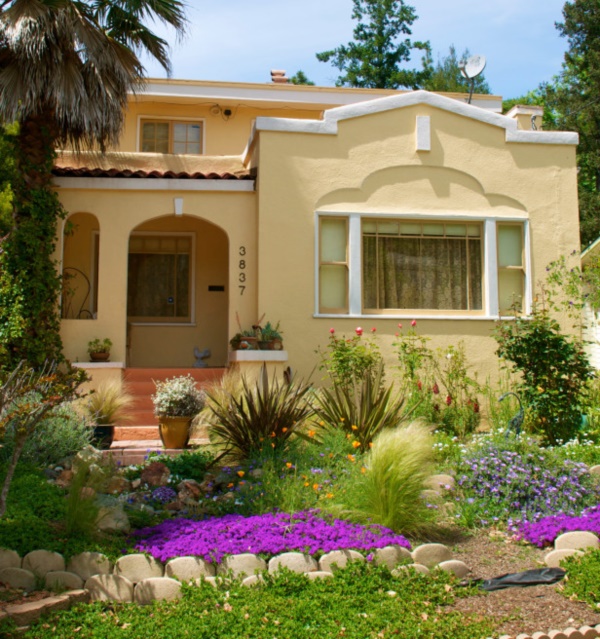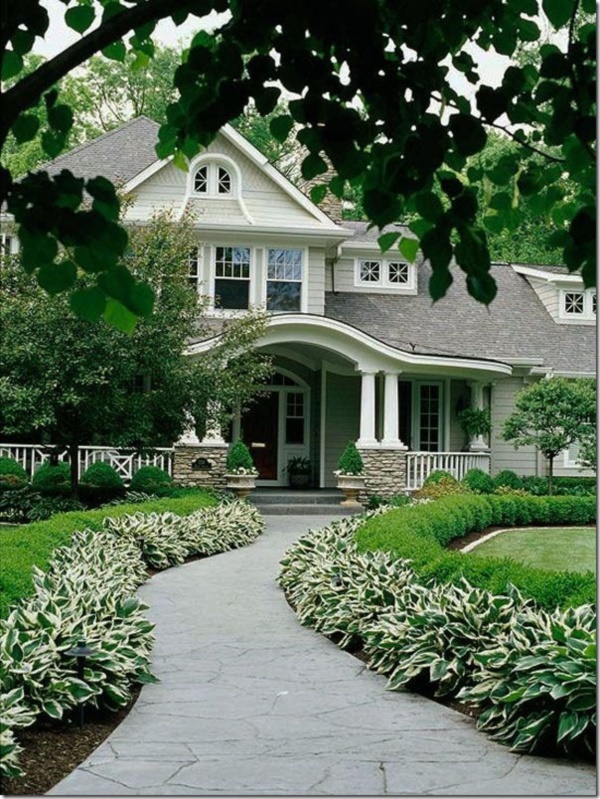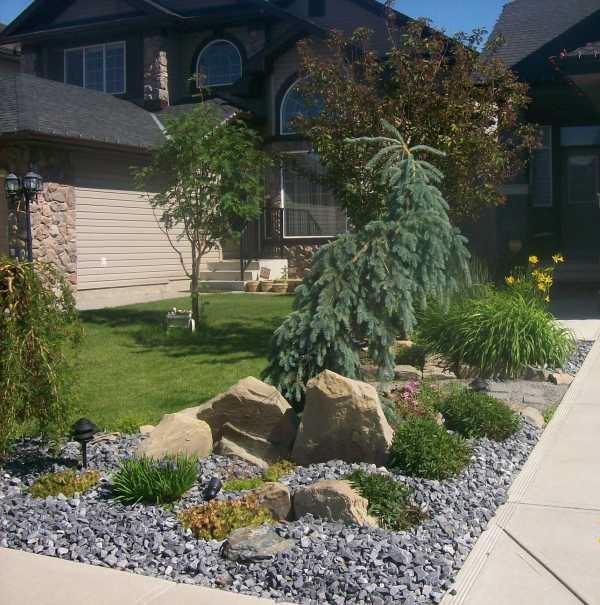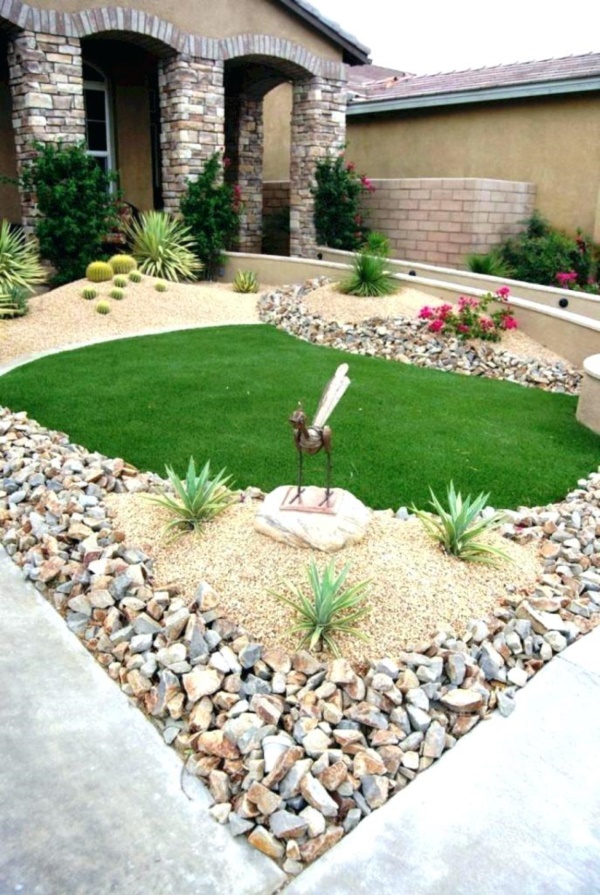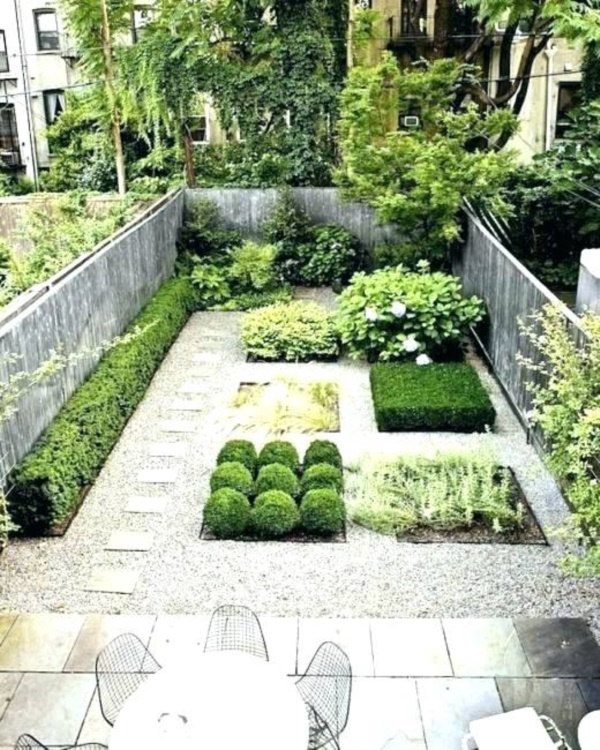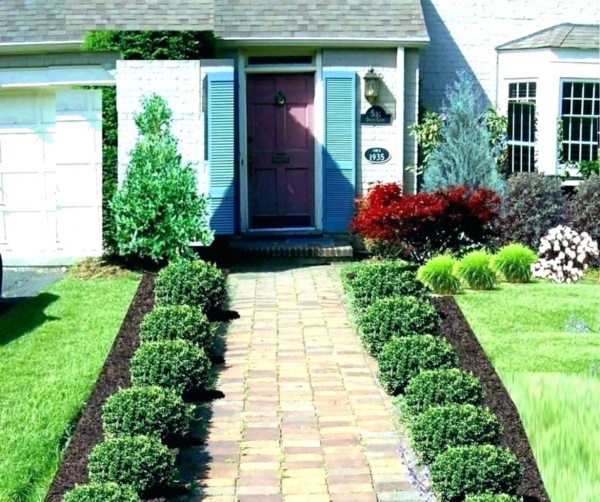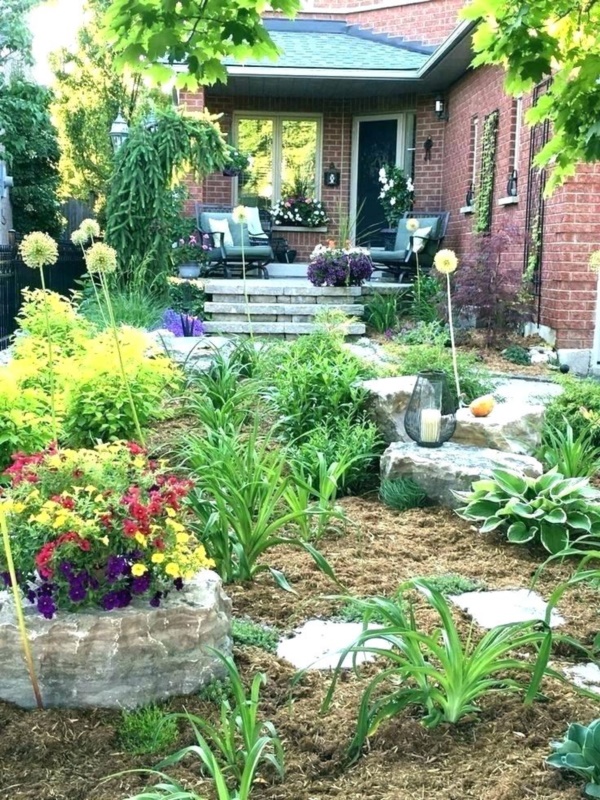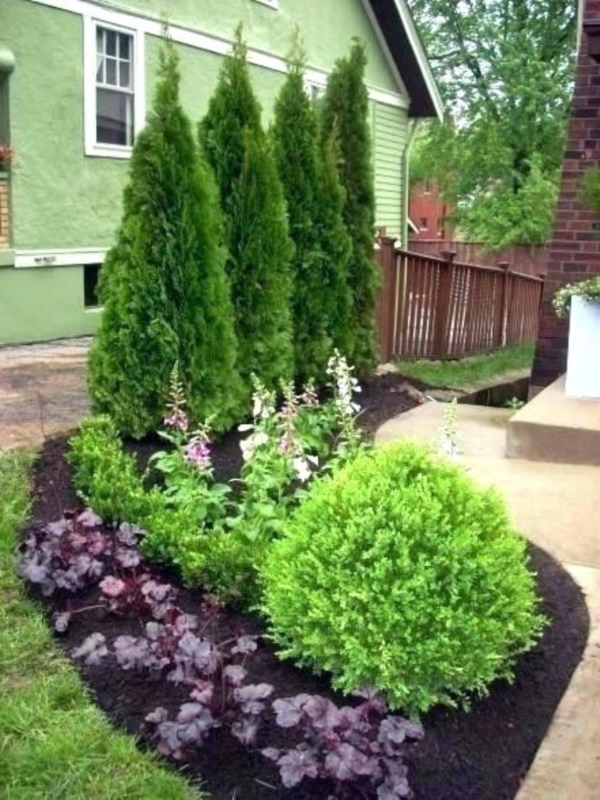 So, no matter how small it is, you can make it look like it has come straight out of some house décor magazine. Just try them out and you will know!